Covid-19 has certainly thrown this year for a loop. Mark the first day of school 2020, whether it's in person, e-learning, or homeschooling, with these printable first day of school signs.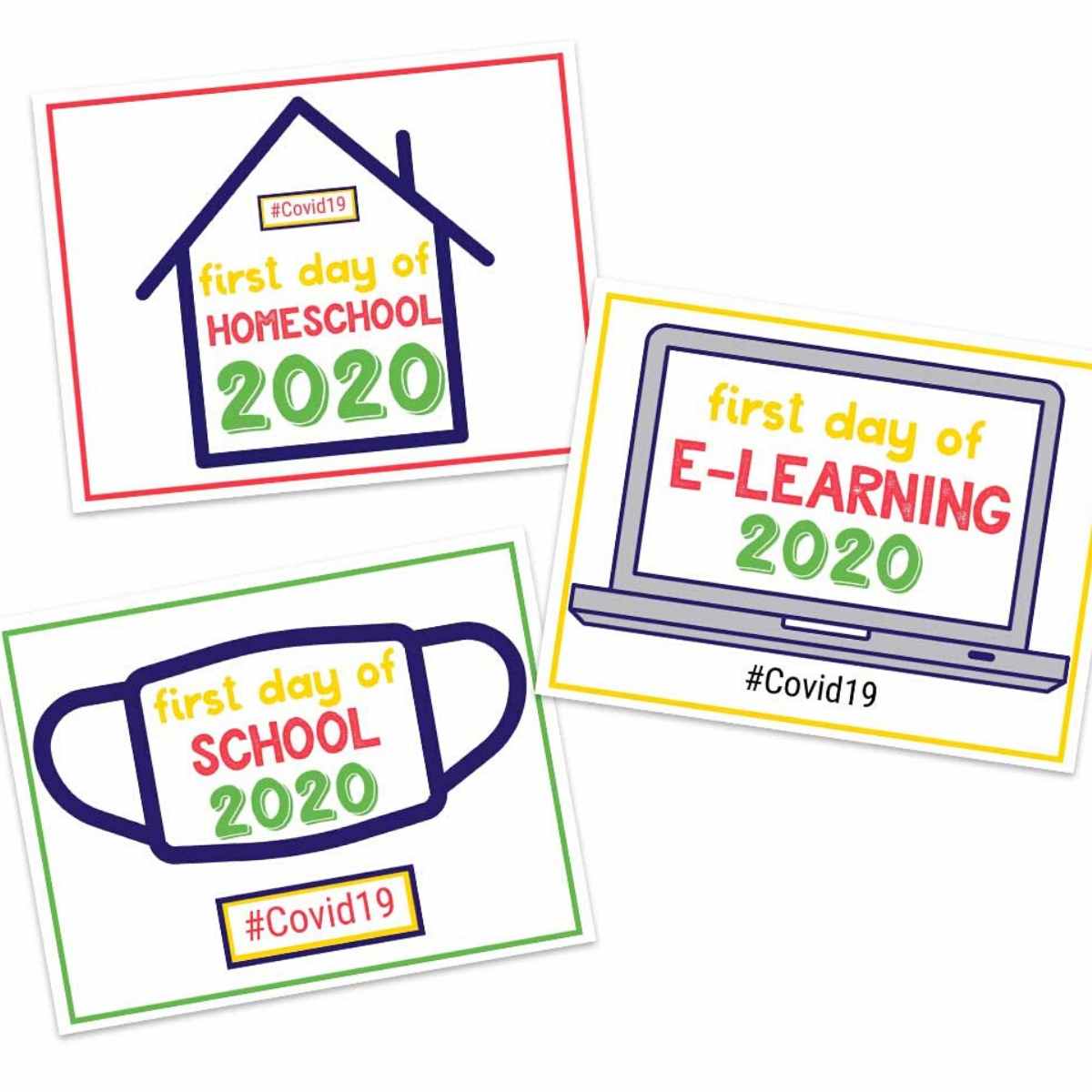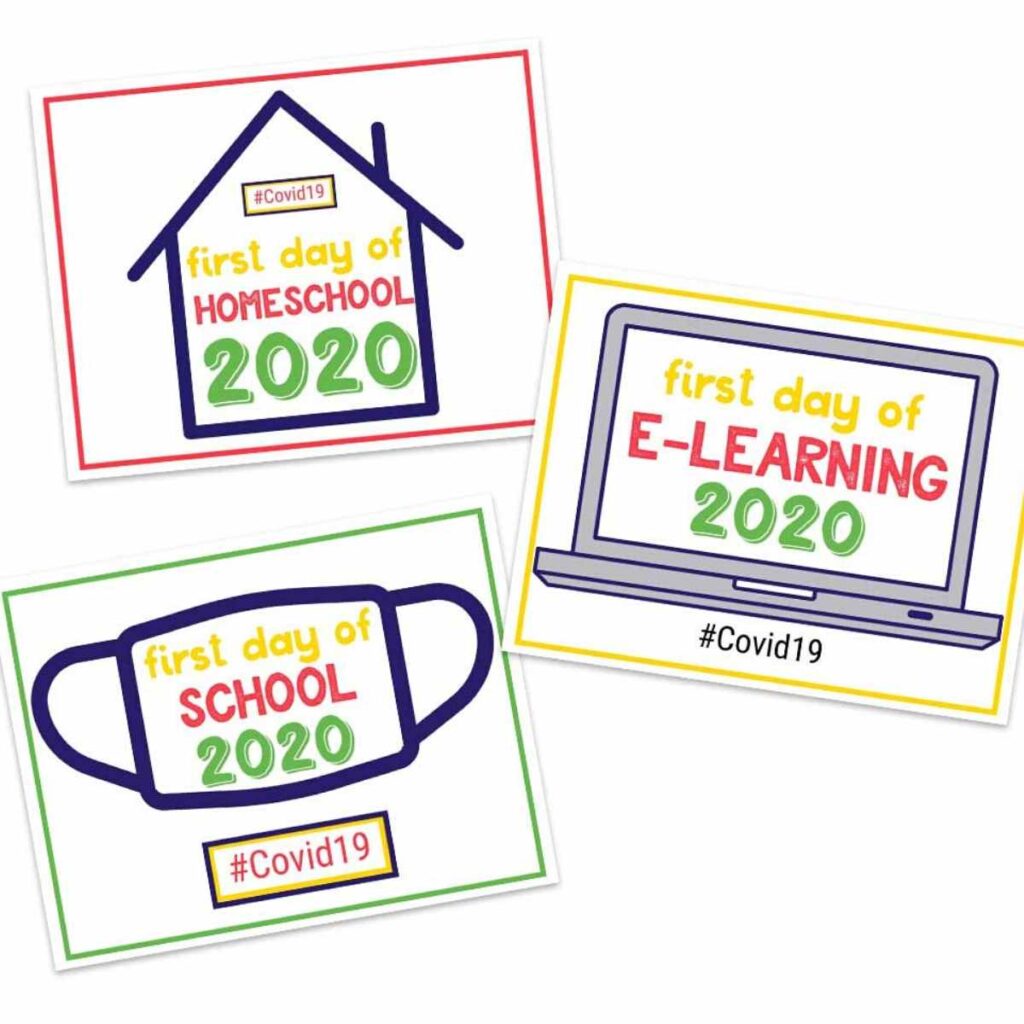 I usually update my Back to School signs each year because they are such a hit but this year called for a different approach (obviously!) For many of us, it's all up in the air how learning will look this autumn. Will it be in person? Staggered? E-learning? And some are just choosing to homeschool until this mess is over.
No matter what you choose I have you covered with these special edition (😂) First Day of School signs just for 2020.
These printables are for personal use only, please do not resell them (yes, it happens way more than you think unfortunately!)
Printable Signs for First Day of School 2020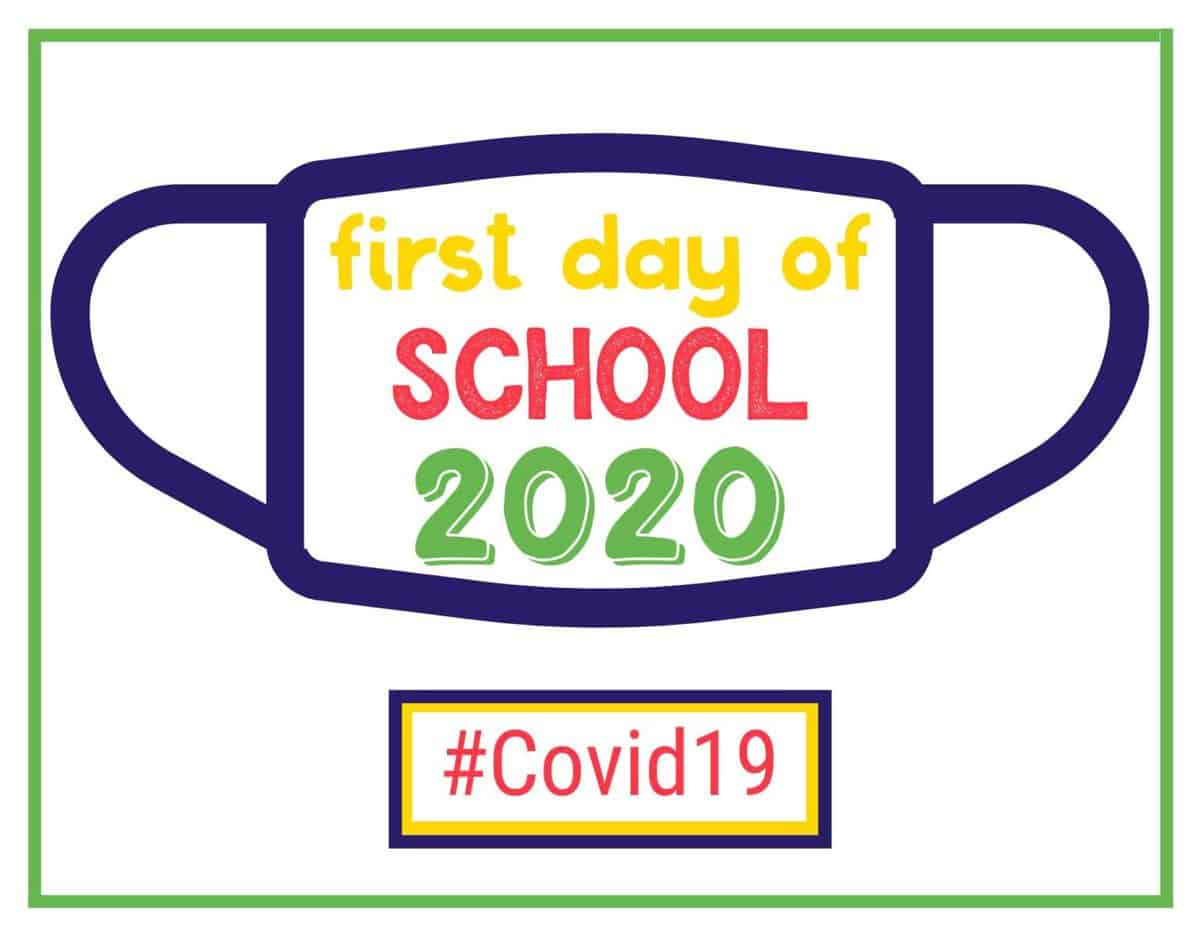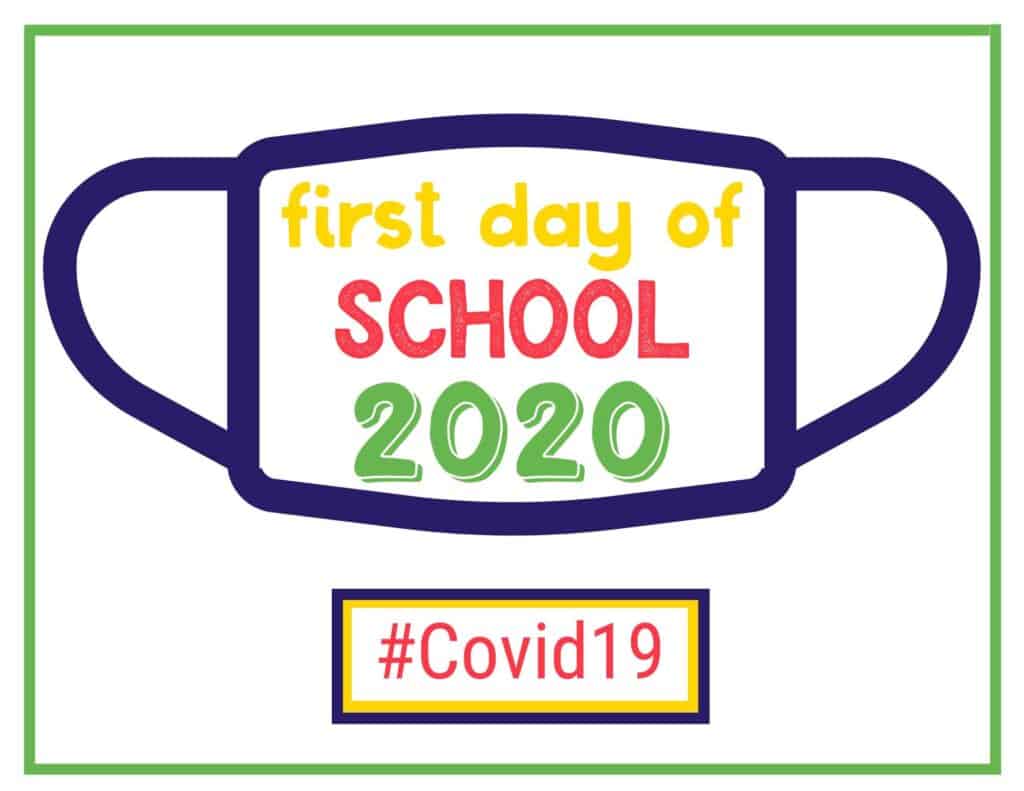 If this kiddos are actually heading back to school you can download this printable sign with a mask outline here.
First day of school e-learning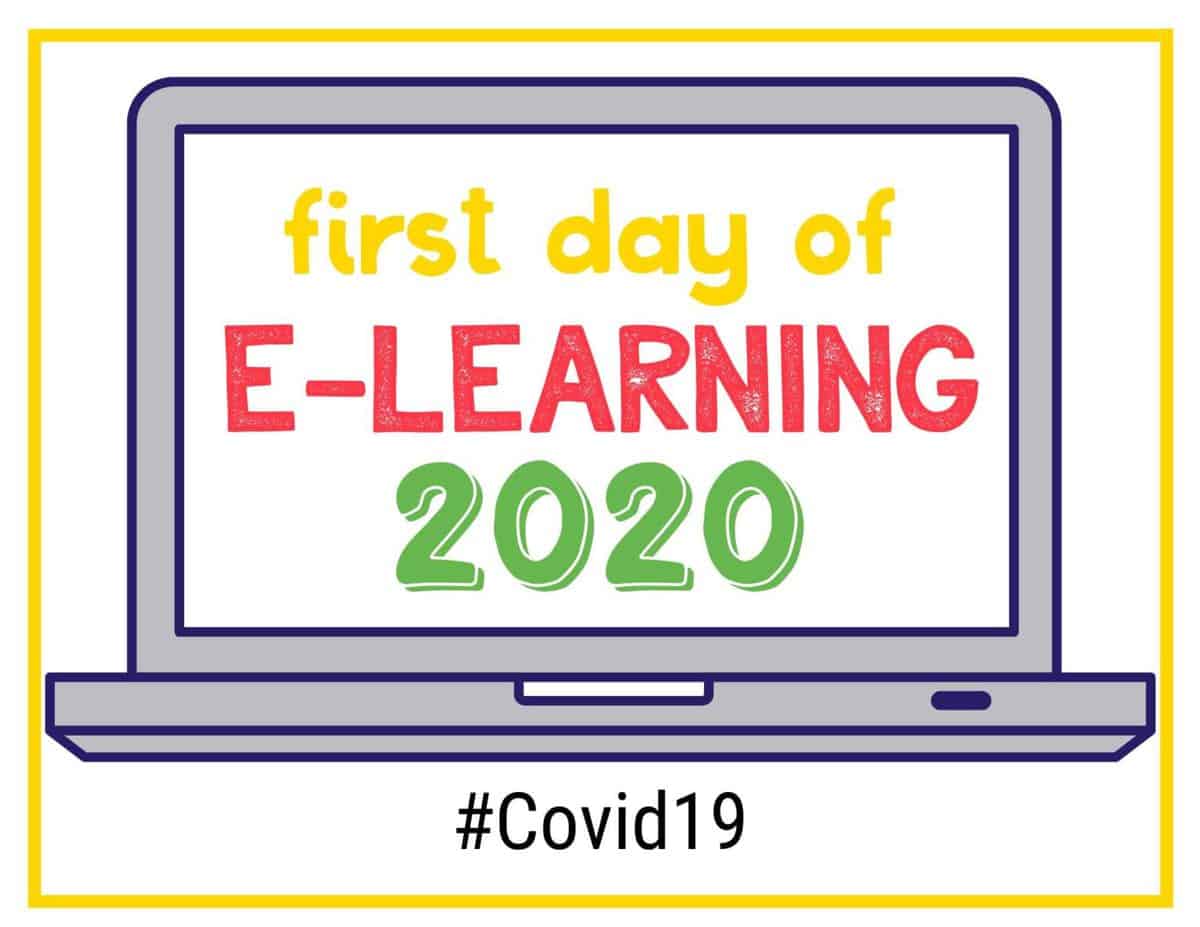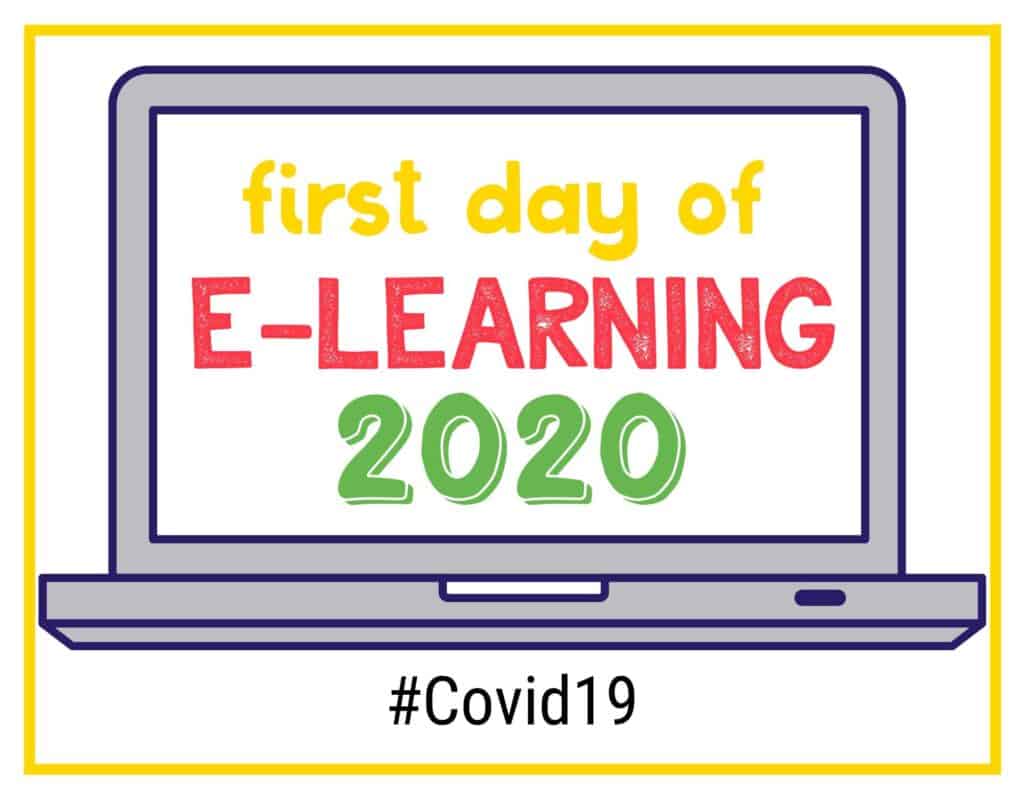 If your district is going to e-learning as most of us did at the end of last school year, this printable sign with a laptop can be downloaded here.
First day of school homeschooling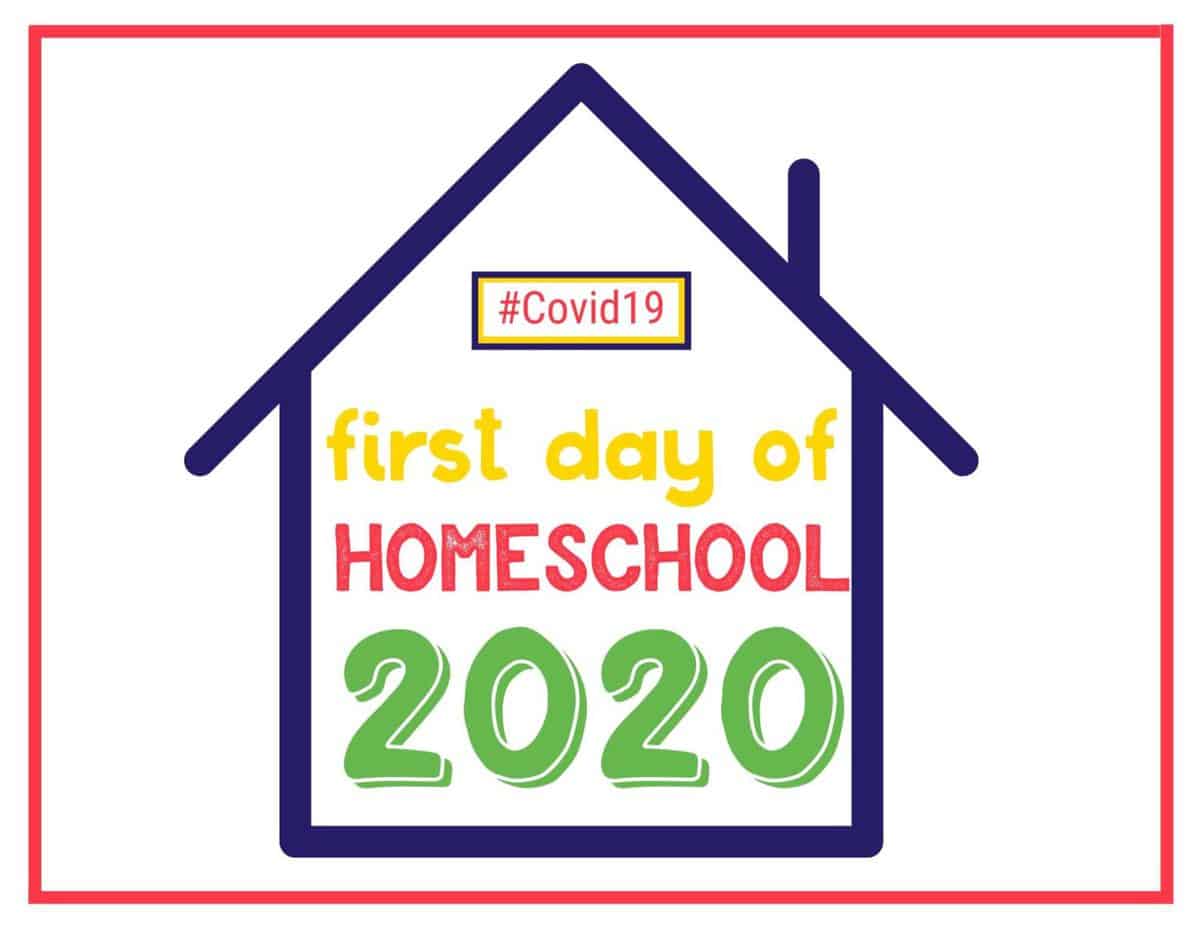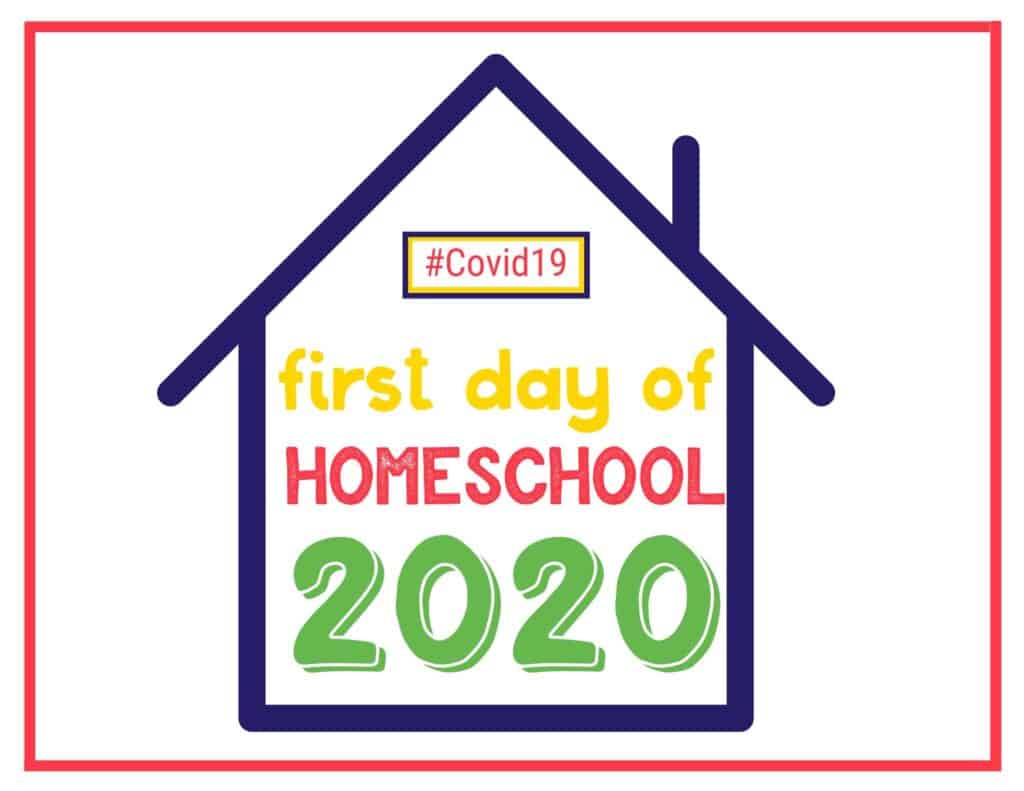 And finally, whether you homeschooled already or are just opting for it temporarily, this printable sign for homeschooling during the pandemic can be downloaded here.
Update 2021
Per reader request I've added a mask 2021 sign for those who are returning to school for the first time this academic year! Click here to download the 2021 sign.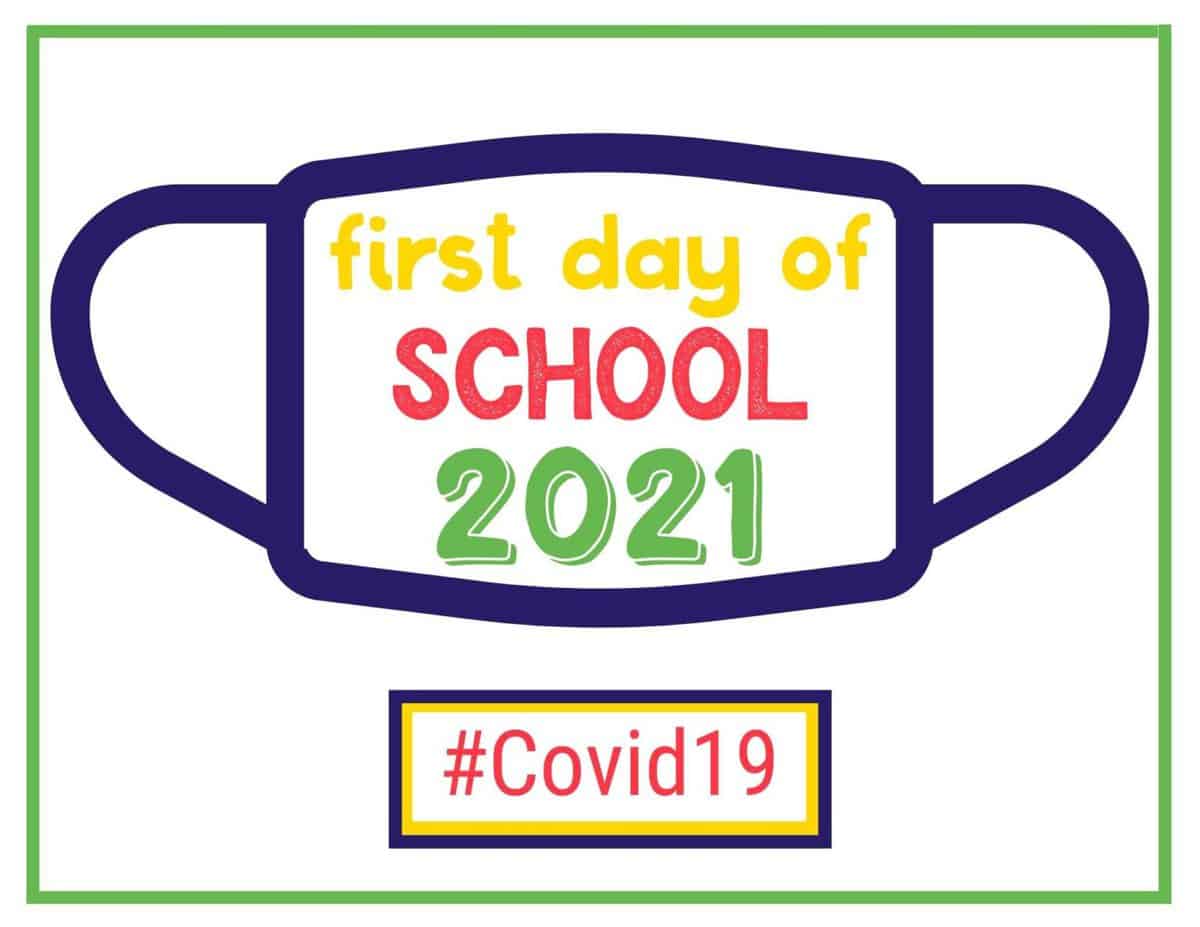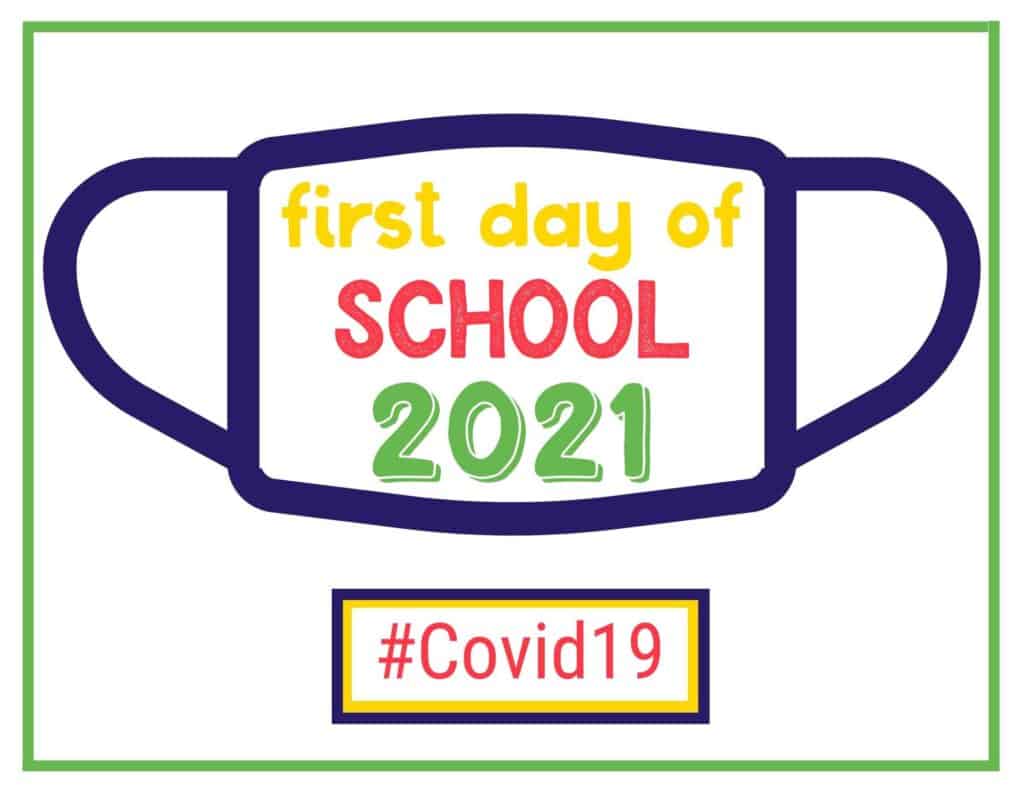 How do I print these signs?
Click the link above on the sign of your choice and it will pull up a preview of the PDF file for the sign.
Click on the Print icon in the upper right corner or hit the download icon and save the file to your computer, then just simply print on your home computer or send to your local office supply store for printing.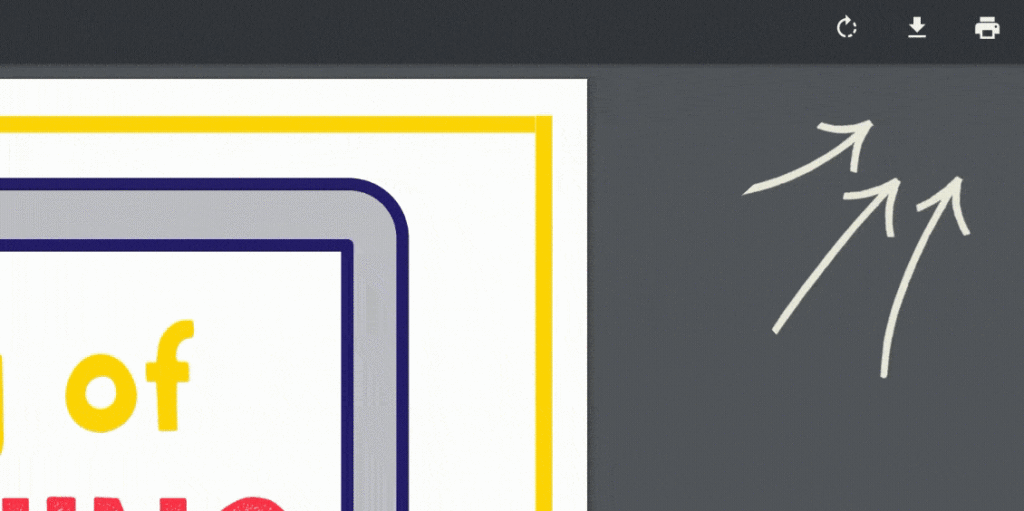 If you are looking for more traditional signs, click here for my printable first day of school signs and their coordinating last day of school signs.