Never throw out strawberries again once you learn how to clean strawberries with salt and vinegar and the trick for keeping them fresh in the fridge!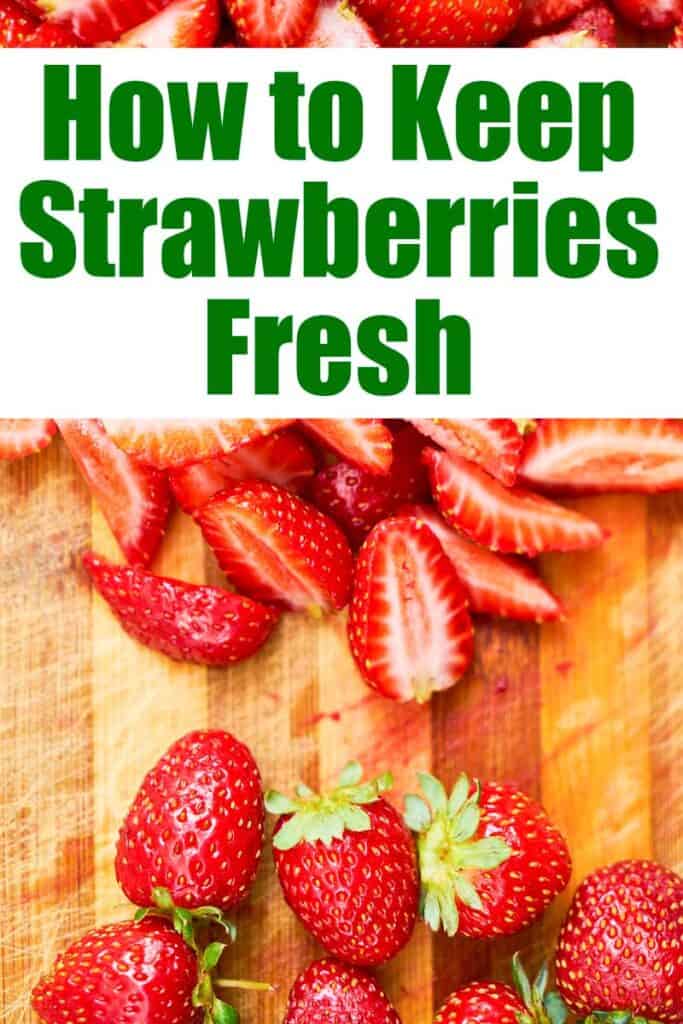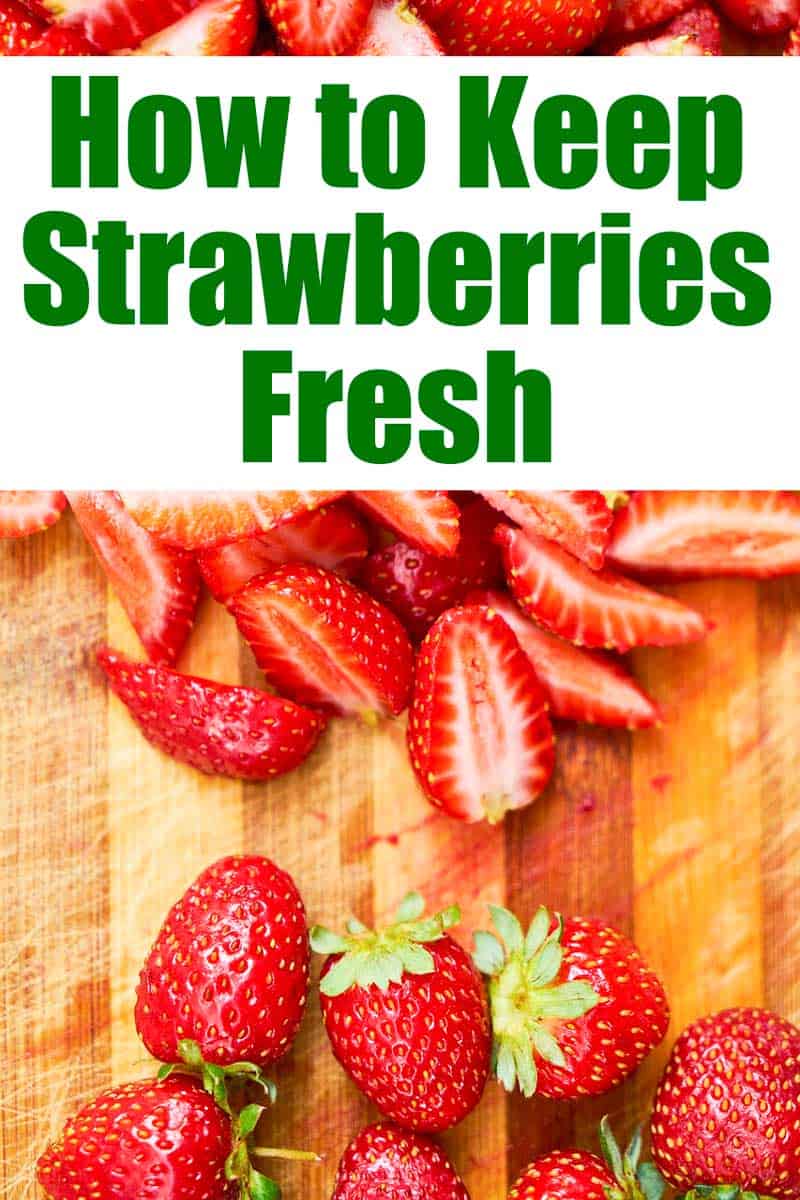 Fresh strawberry season is always a highlight at our house, but sometimes they spoil before we have the chance to eat them. That is, until I learned how to clean and keep strawberries fresh longer with this simple trick.
Strawberry Cleaning: Remove Pesticides and Bugs
You certainly can rinse your strawberries in plain water but if you want to ensure they are actually clean, take the time to soak them in a vinegar and salt bath first.
Fill a large bowl or sink with one part white vinegar and one part salt to 10 parts water.
Soak strawberries for 5 minutes.
Drain and rinse berries in plain water.
Lay out berries to dry on paper towels or towels for at least 20 minutes, they need to be totally dry.
Store the berries in the refrigerator in an open, well ventilated container.
Why this works
Vinegar kills microscopic mold spores that are already on the strawberries when you buy them, allowing them to last longer before molding and going bad. It also helps to remove any pesticides on the berries.
Salt forces any larva of Spotted Wing Drosophilia (SWD), a type of fruit fly that lays its eggs inside fresh fruit before they harvest, to come out of the fruit (gross, I know!)
Storing Tips
Fresh strawberries can be stored in the refrigerator or at room temperature for one to two days. To keep strawberries longer, store in the refrigerator.
For best results making strawberries last longer you need to control the moisture after you rinse them in vinegar. Choose a large container that allows you to space out the strawberries and line the bottom with paper towels to wick away the moisture. You can also store them in a colander which allows the air to circulate.
To keep strawberries longer than one week usually requires freezing.
This post was originally published in 2012 and this trick has never let me down. Original blog post below:
I recently took my boys to our local farmers market and they were over the moon to see all of the fresh strawberries for sale (their favorite fruit!) They really wanted to get the large basket but I was nervous about them going bad before we could eat them all. I remembered reading a tip on Pinterest about washing berries in a 1:10 mixture of white vinegar in water to kill mold spores. I figured it was worth a shot.
Simply soak strawberries in the 10:1 water to vinegar & salt mixture, rinse and then dry them. You can pat dry or let them dry on a towel on the countertop.
Once they are totally dry, place in a container in the fridge. I can usually get at least one full week out of the strawberries following this process.
I filled the sink with enough cold water to cover the basket of berries, added about a cup of white vinegar and swished it around to be sure they were all rinsed well. I gave them a quick water rinse afterward and then thoroughly patted dry before placing in the fridge and that was it!
Over a week later and the strawberries are still going strong so it seems to be the trick to making strawberries last longer! It was helpful on blueberries also. I tried this on raspberries too and it was a definite improvement although they didn't last as long as the strawberries.
Do you have any tips for keeping produce fresher longer? I'd love to hear them-I hate throwing out food.