Never throw out strawberries again with this easy trick to keep strawberries fresh in the fridge!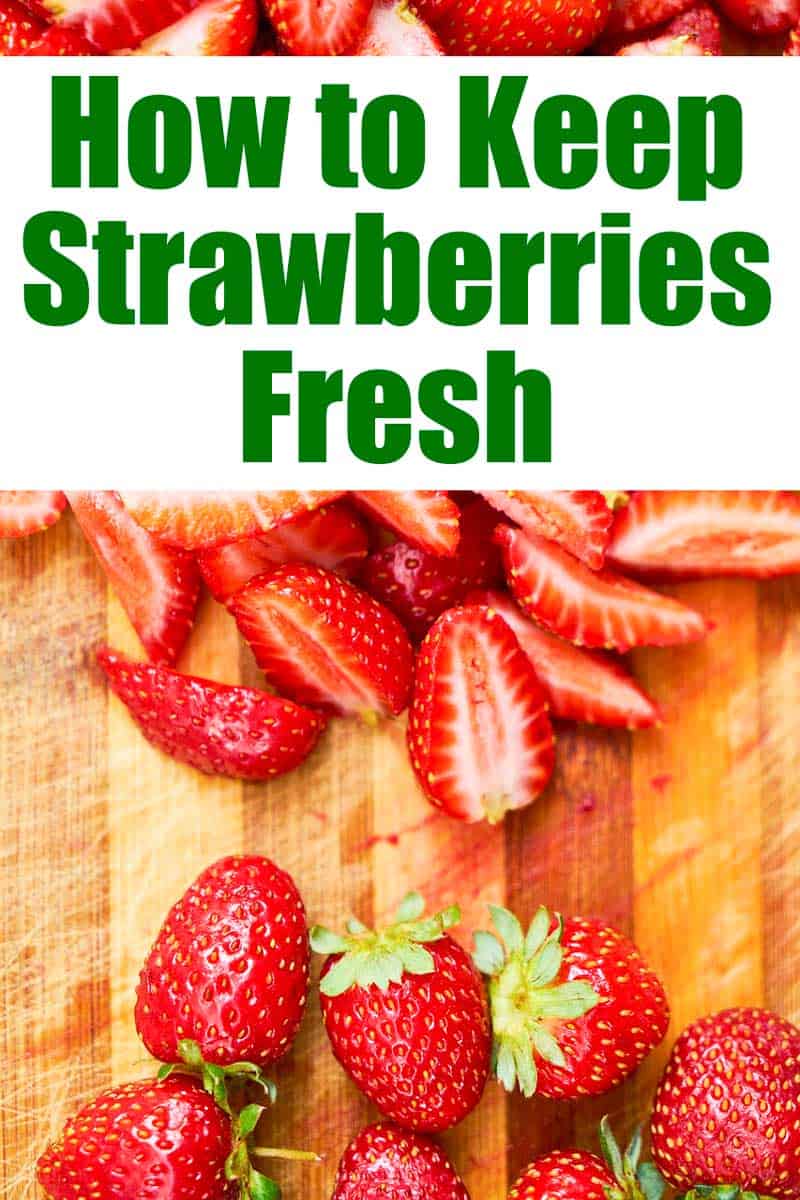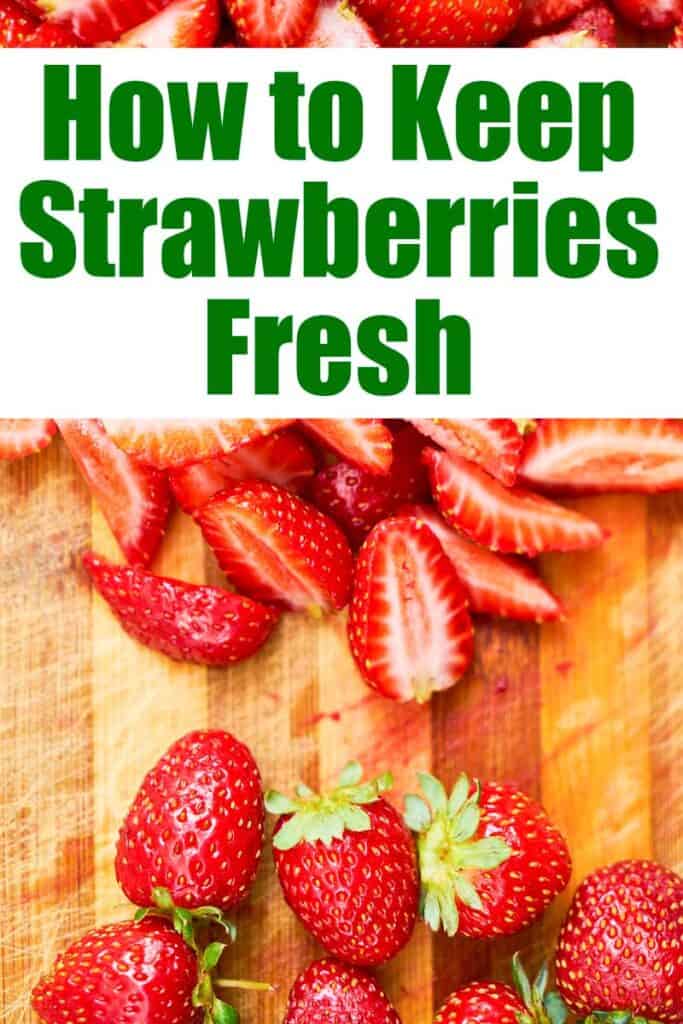 The boys and I visited our local Farmers Market for the first time last week. It was small but I was pleasantly surprised by what the had to offer. I was excited to find cut hydrangeas for myself but for the boys, strawberries were the main attraction.
How to Keep Strawberries Fresh with Vinegar
They really wanted to get the large basket but I was nervous about them going bad before we could eat them all. I remembered reading a tip on Pinterest about washing berries in a 1:10 mixture of white vinegar in water to kill mold spores. I figured it was worth a shot.
I filled the sink with enough cold water to cover the basket of berries, added about a cup of white vinegar and swished it around to be sure they were all rinsed well. I gave them a quick water rinse afterward and then thoroughly patted dry before placing in the fridge and that was it!
Over a week later and the strawberries are still going strong so it seems to be the trick to making strawberries last longer! It was helpful on blueberries also. I tried this on raspberries too and it was a definite improvement although they didn't last as long as the strawberries.
How to Store Strawberries
This post was originally published in 2012 and this trick has never let me down. Simply soak strawberries in the 10:1 water to vinegar mixture, rinse and then dry them. You can pat dry or let them dry on a towel on the countertop. Once they are totally dry, place in a container in the fridge. I can usually get at least one full week out of the strawberries following this process.
Do you have any tips for keeping produce fresher longer? I'd love to hear them-I hate throwing out food.