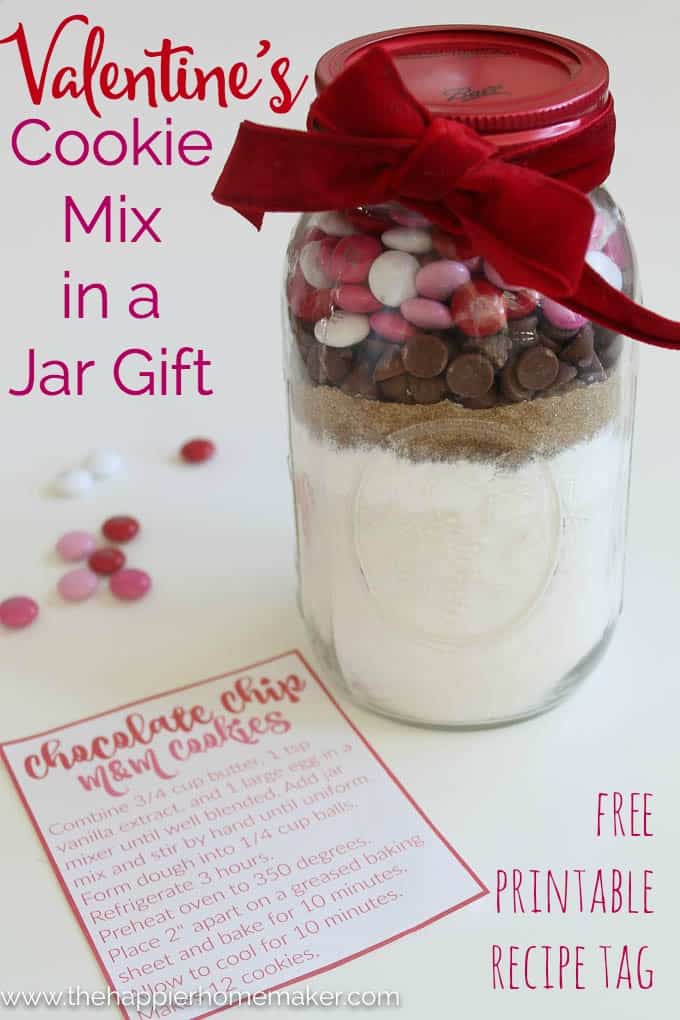 Remember those amazing Soft Batch M&M cookies I shared a couple of weeks ago? Oh man, they were good. Perfectly thick and chewy with the perfect buttery flavor… They were so good that I thought it would be a shame not to share their deliciousness with others so I packaged them up in an easy to make Cookie Mix in a Jar with a free printable recipe card !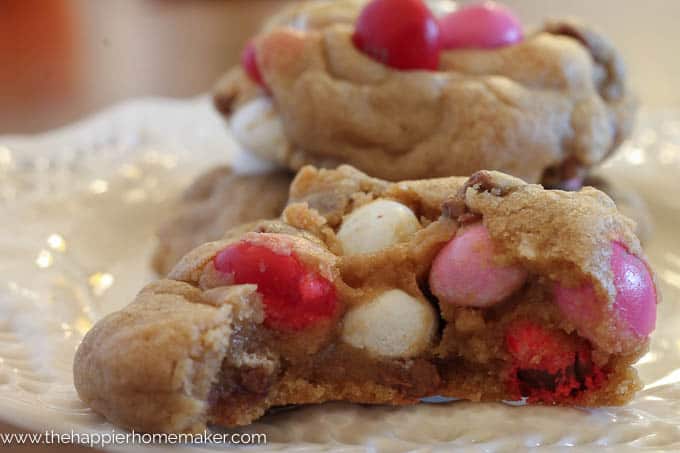 To assemble the mix layer these ingredients in this order in a quart size mason jar:
2 cups all purpose flour, 2 teaspoons cornstarch, 3/4 cup sugar, 1 teaspoon baking soda, pinch of salt on the bottom layer followed by:
3/4 cup light brown sugar, packed down firmly
2/3 cup semi-sweet chocolate chips
top off with M&Ms to fill the jar, about 1 cup
I topped my mason jar off with a pretty red canning lid and some red velvet ribbon I had left over from Christmas!
Get your printable recipe pdf to gift with the mix here!
Such an easy gift to give, don't you think? I actually cooked up my second batch of this dough in little heart shaped ramekins for my husband last weekend-they needed to bake a little bit longer but were delicious topped with ice cream!