Make your own Valentine's Day gifts this year with this easy soft batch Cookie Mix in a Jar gift!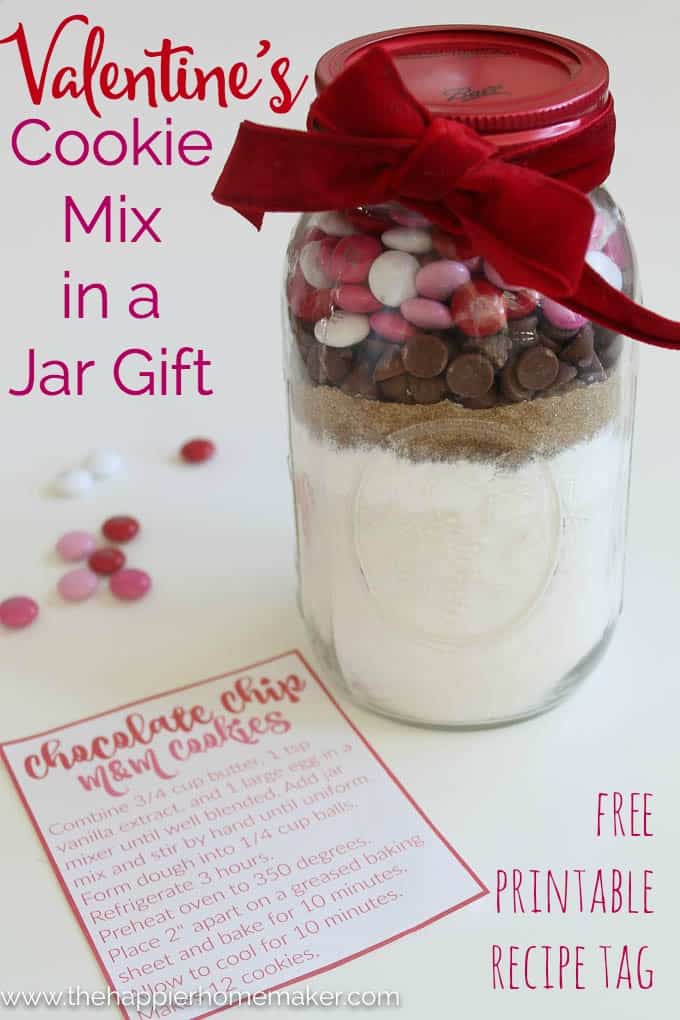 Remember those amazing Soft Batch M&M cookies I shared a couple of weeks ago? Oh man, they were good. Perfectly thick and chewy with the perfect buttery flavor... They were so good that I thought it would be a shame not to share their deliciousness with others so I packaged them up in an easy to make Cookie Mix in a Jar with a free printable recipe card !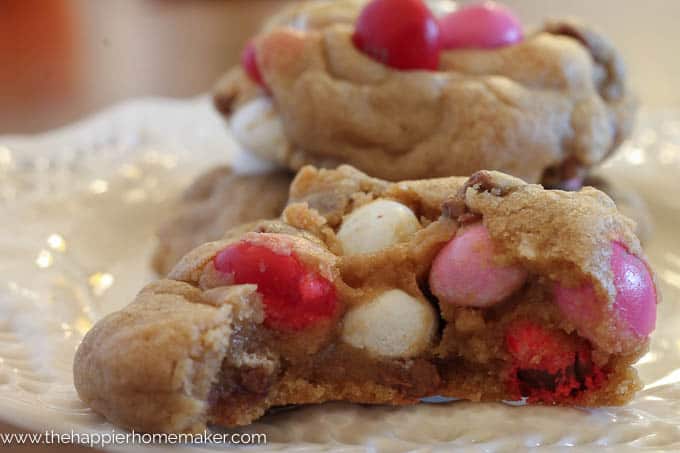 To assemble the mix layer these ingredients in this order in a quart size mason jar:
2 cups all purpose flour, 2 teaspoons cornstarch, ¼ cup sugar, 1 teaspoon baking soda, pinch of salt on the bottom layer followed by:
¾ cup light brown sugar, packed down firmly
⅔ cup semi-sweet chocolate chips
top off with M&Ms to fill the jar, about ¾ cup
Tips for Assembling the Cookie Mix in a Jar
You HAVE to pack the flour and sugar layers down to fit everything in the jar, I recommend using something like a cocktail muddler to make sure you pack it flat.
Also, when measuring the flours, be sure to spoon the flour into the measuring cup so it doesn't get packed down. Many people will take their measuring cup and scoop it right into the bag but then compresses the flour and alters the amount meant for the recipe.
I topped my mason jar off with a pretty red canning lid and some red velvet ribbon I had left over from Christmas!
Get your printable recipe pdf to gift with the mix here! (PLEASE do not sell my printable tag, it is for personal use only (it happens WAY more than you think unfortunately.)
Such an easy gift to give, don't you think? I actually cooked up my second batch of this dough in little heart shaped ramekins for my husband last weekend-they needed to bake a little bit longer but were delicious topped with ice cream!