Leftover chicken breast recipes can make a busy week so much easier. At some point, we all end up with leftover chicken in our kitchen. Whether leftover from a large roasted chicken, a rotisserie chicken you picked up at the grocery store, or leftover chicken breasts, don't toss it! Using those leftovers is the easiest way to create another delicious meal, or maybe even more than one!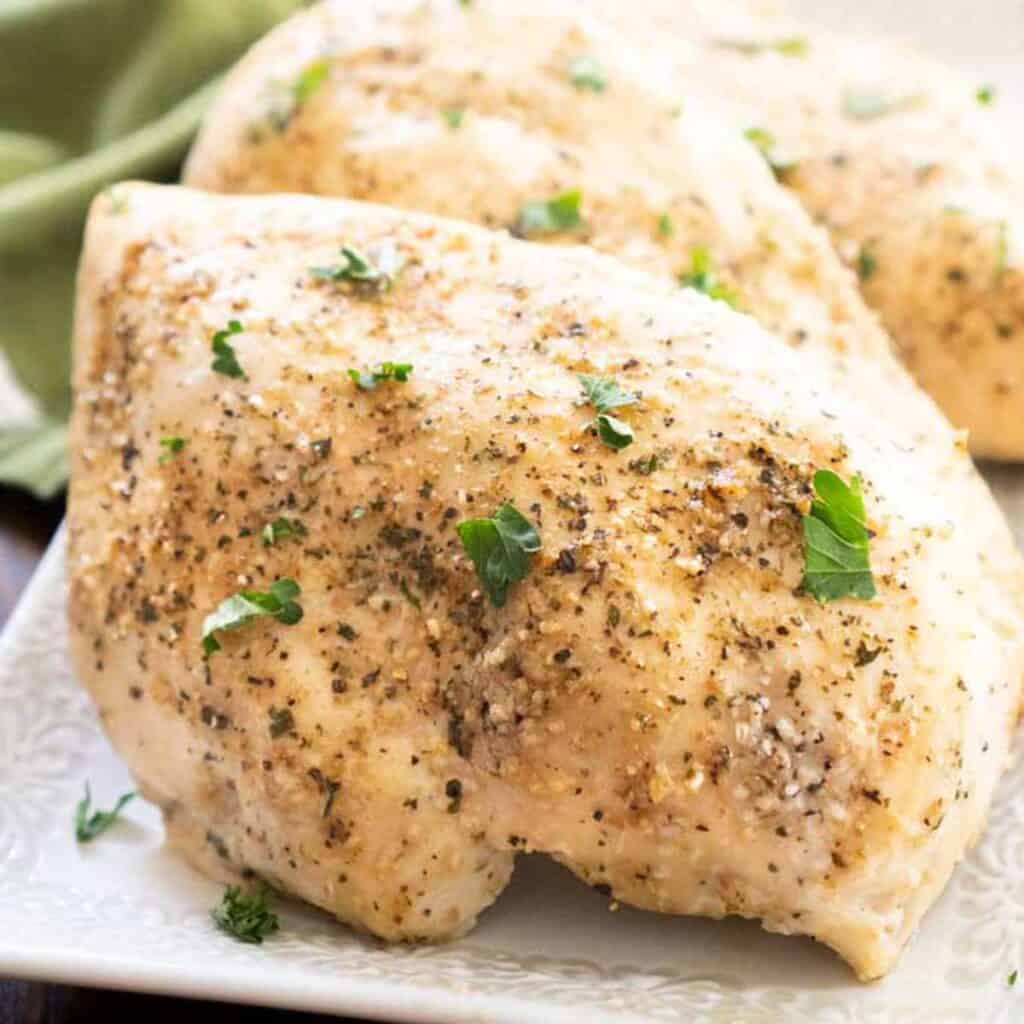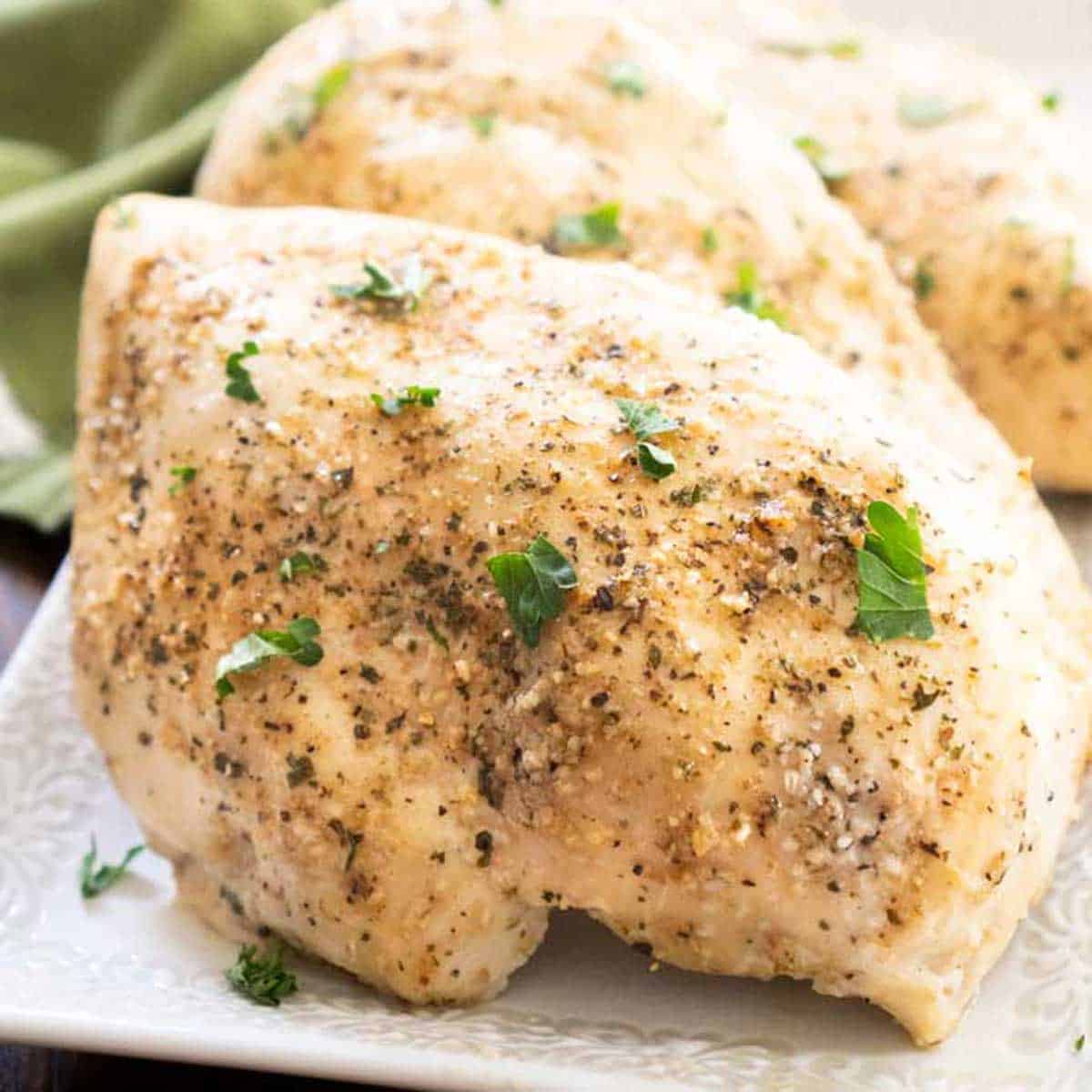 The wonderful thing about chicken is that its great as a leftover, and if not seasoned too specifically, can be repurposed for multiple different recipes all week. Using leftover chicken is the perfect way to easily whip up delicious recipes without getting bored from eating the same meal over and over.
Even store-bought leftover rotisserie chicken can make a great second meal if you get creative. Soups, salads, casseroles, pasta bakes, and more can be created with leftover cooked chicken.
Using up your leftovers is also a great way to cut down on food waste. Your whole family can enjoy a main dish that they won't even know is part leftovers. Using leftover chicken reduces the cooking time of many recipes, which is another great thing to free up time on those busy family weeknights.
These leftover chicken ideas will make good use of your chicken meat in many different ways.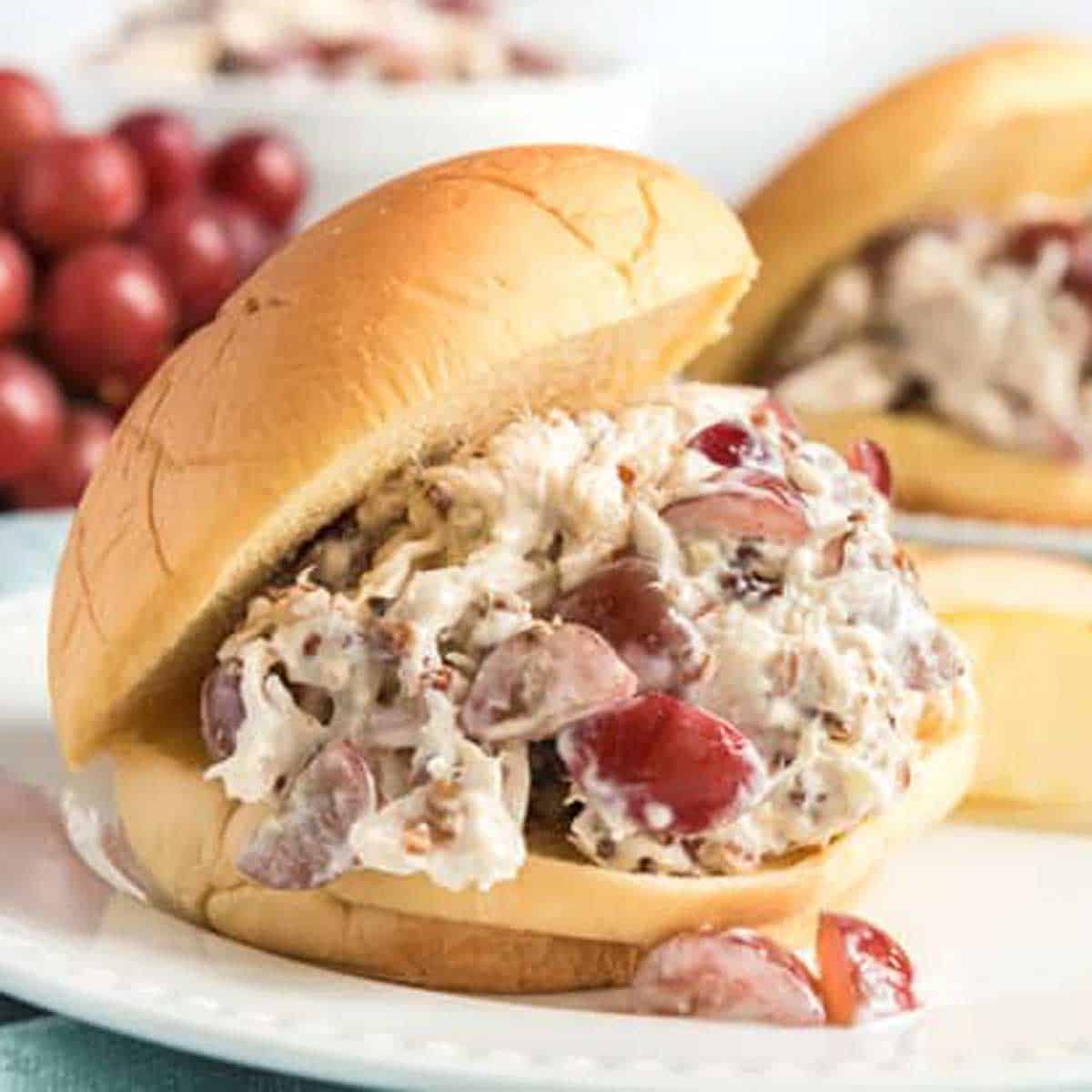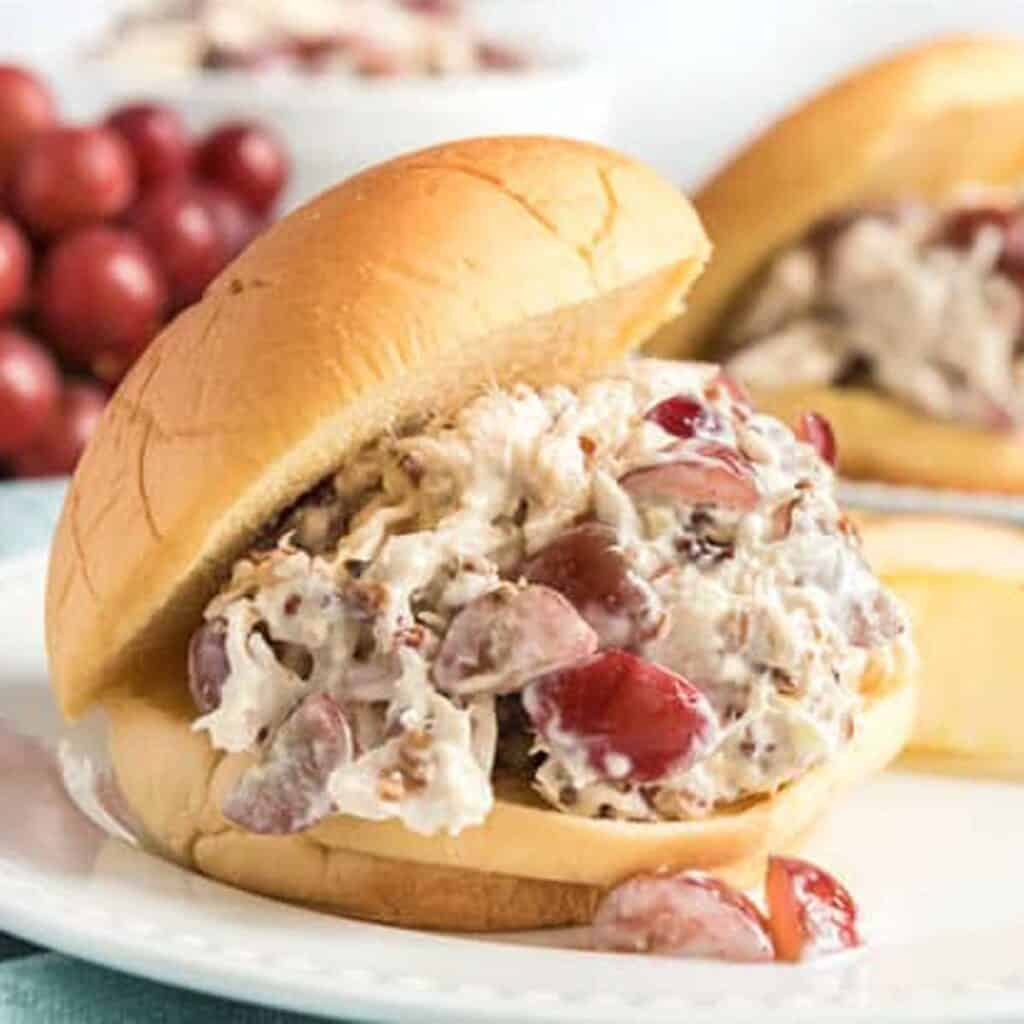 Chicken salad is probably the most commonly thought-of recipe for using leftover chicken. As far as easy leftover chicken recipes go, it doesn't get much easier than this. Your chicken is already cooked so all you'll need to do is chop up the other ingredients and mix it all together.
Making chicken salad is an excellent way to use leftover chicken for lunch or a light dinner the next day. You could even make them into chicken salad sliders as a movie night snack.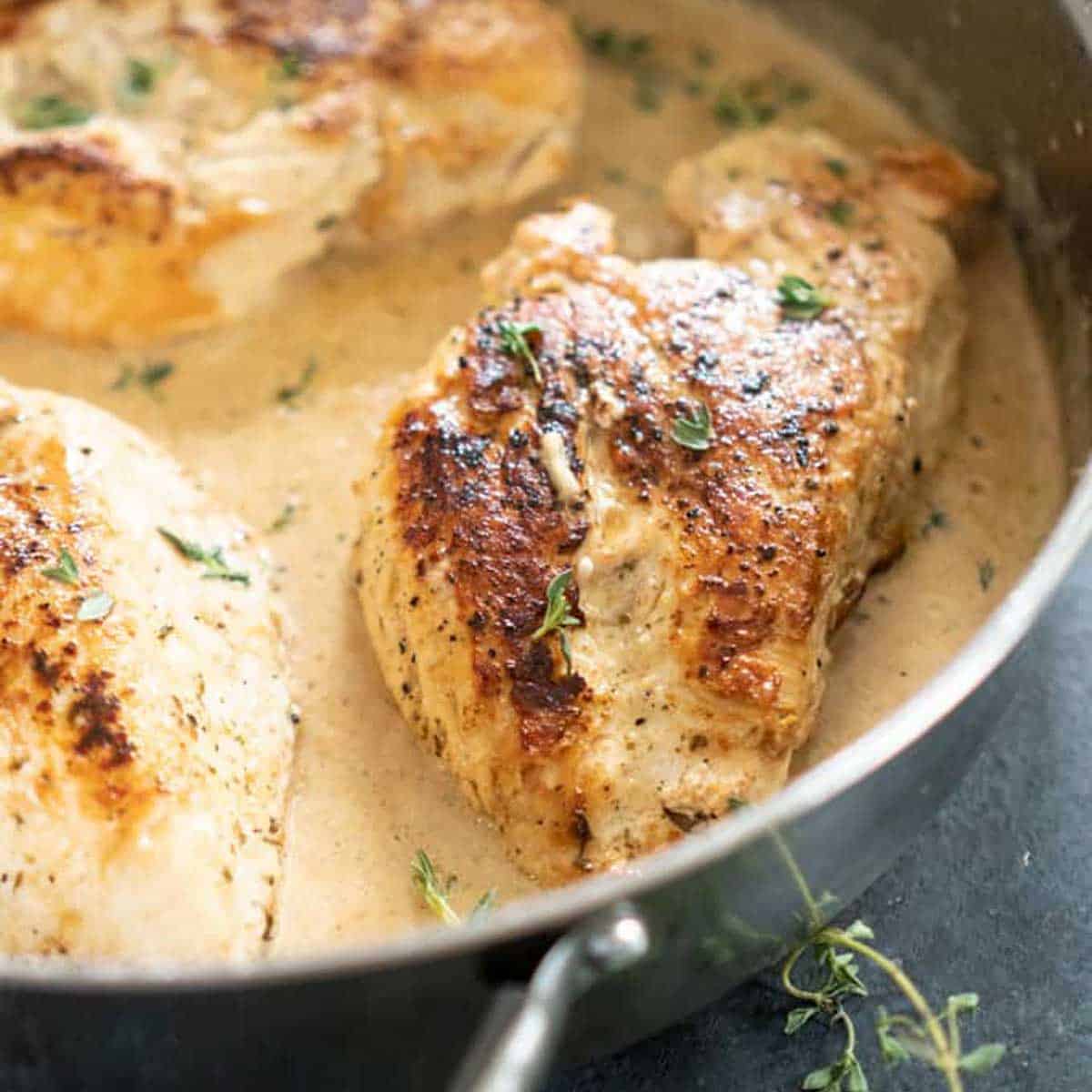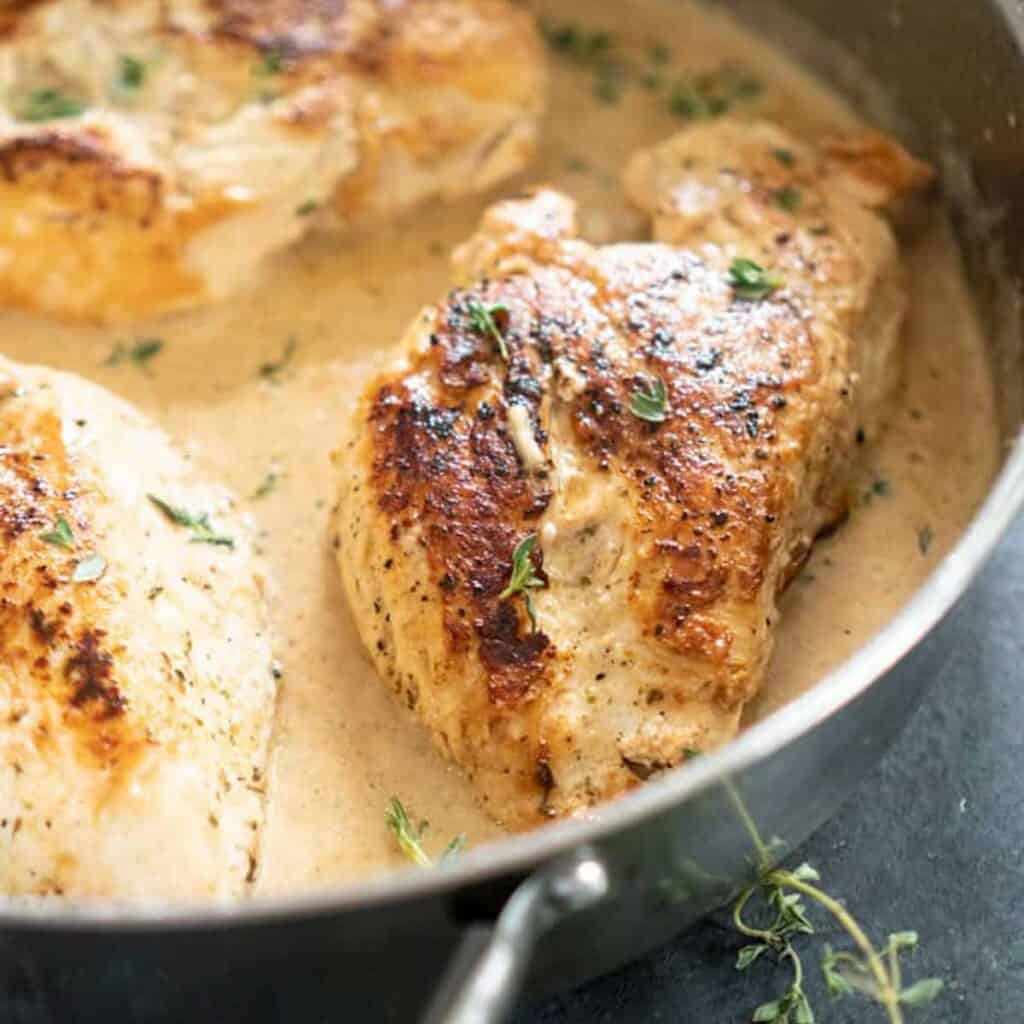 This recipe is full of flavor and can be easily created with your leftover chicken. You don't even need to change the recipe to accommodate your pre-cooked chicken.
You'll follow the same instructions, but your chicken will be reheated rather than cooking through the process. This means you can reduce the cook time, which is always a plus. Poke a few holes in your chicken with a fork and don't worry about your chicken drying out, the creamy sauce will rehydrate it so your meal will taste fresh and delicious.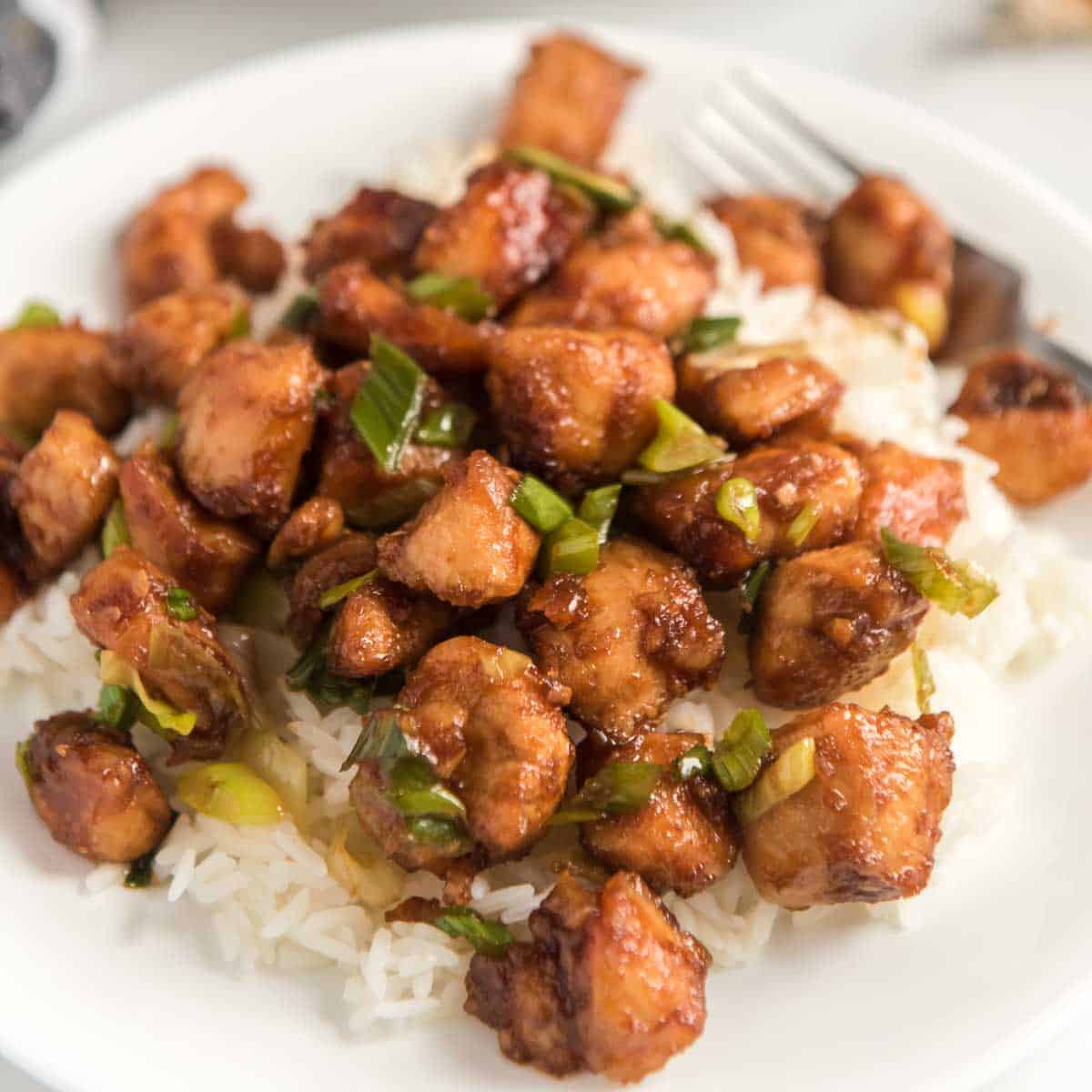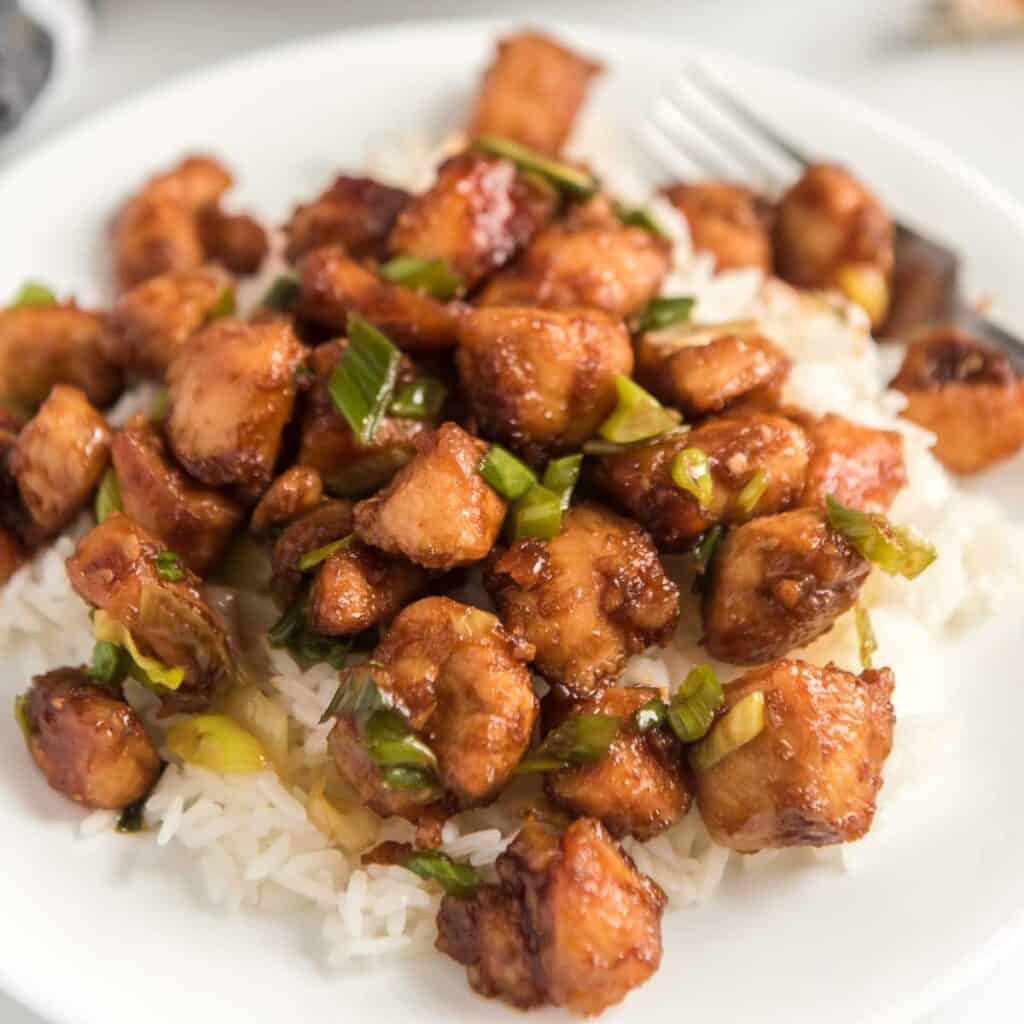 This easy Szechuan Chicken is better than takeout! You can easily cube leftover chicken breast to make this Chinese food recipe.
I love this recipe because it takes less than 30 minutes to make so it is perfect for those hectic, busy weeknights. It is packed with flavor and reheats well also. Simply cook your rice and while you are waiting coat the chicken cubes in the cornstarch called for in the recipe and whip up the sauce. (I like to double the sauce because it's just so tasty!)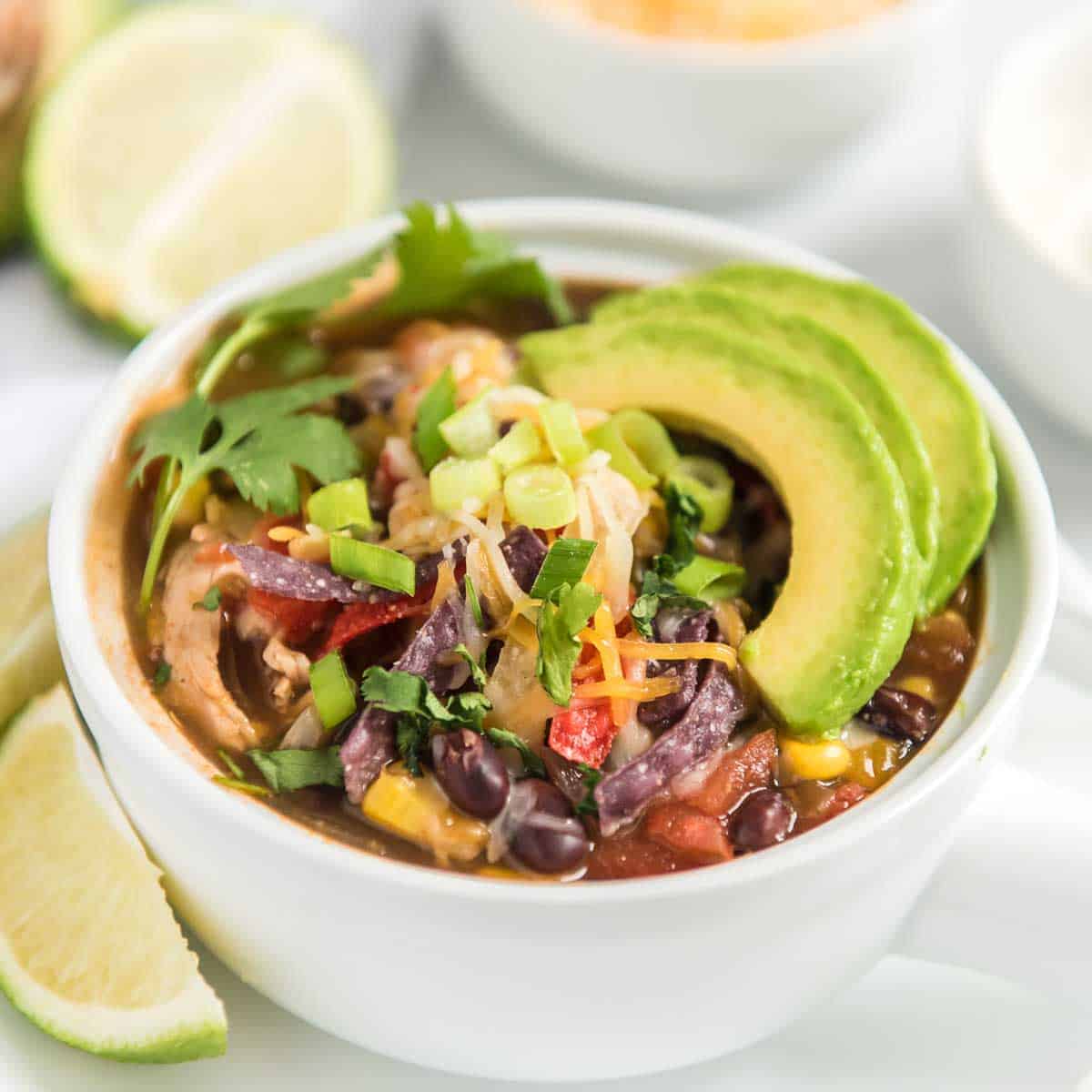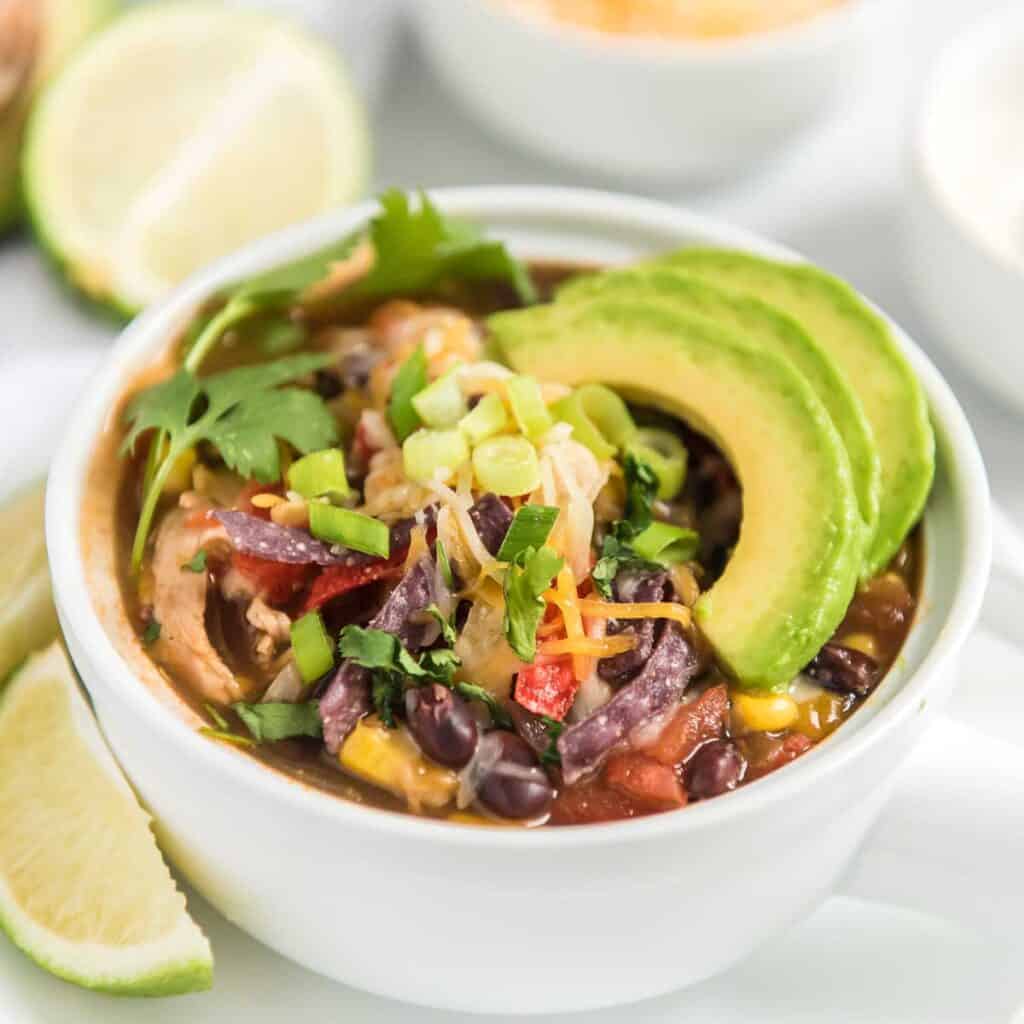 This is already a super simple recipe to make, so leftover chicken isn't necessary. However, if you are looking for something easy to make with your leftover chicken, you can create this recipe in a pot or in the slow cooker. If you're cooking it in a pot on the stovetop, add everything except the chicken to begin cooking.
While that is heating up, shred your chicken and then add it to the soup. The cook time will be drastically reduced using this method. If you want to use the slow cooker, leave out the chicken until the last 10 minutes. That way it has time to reheat but won't get too tough.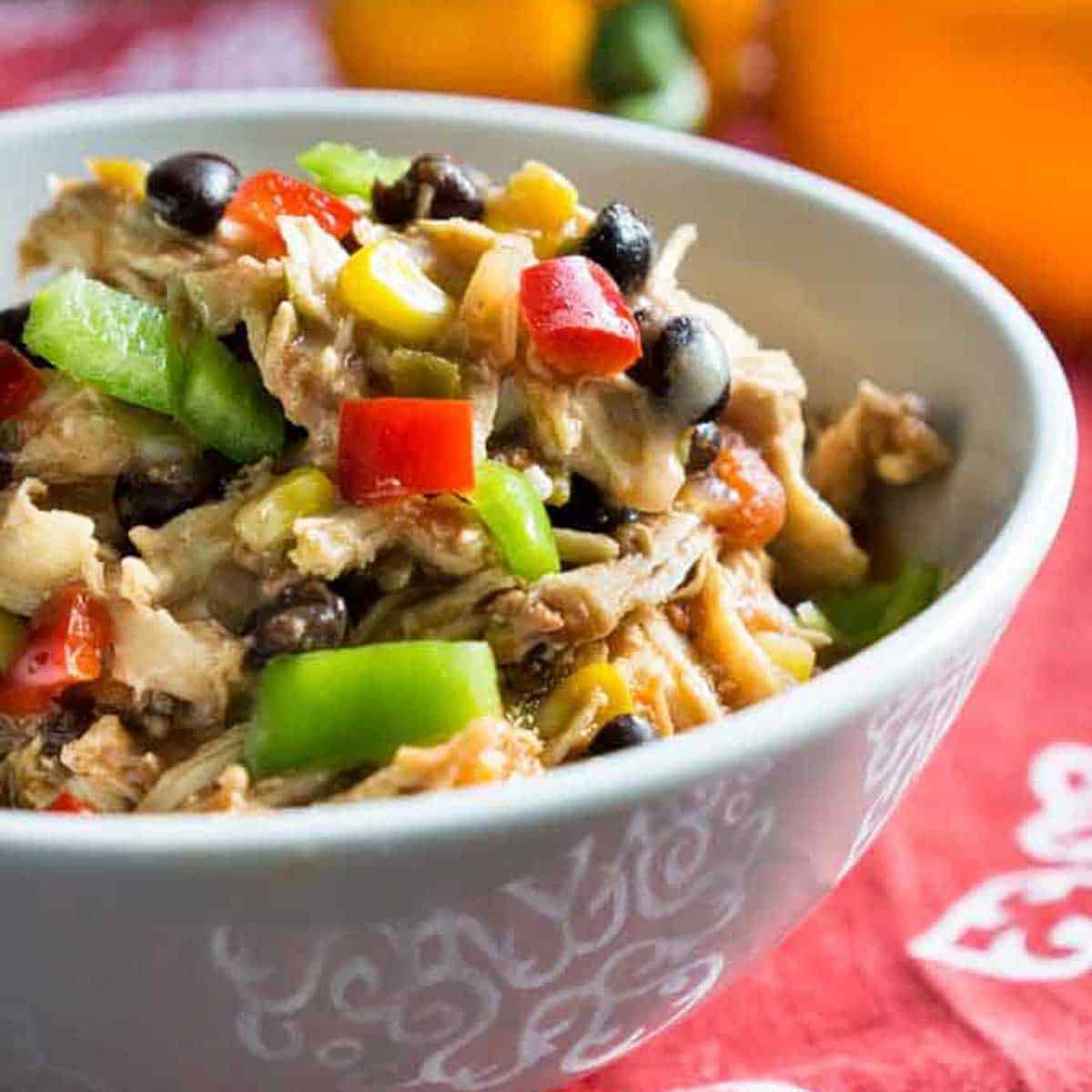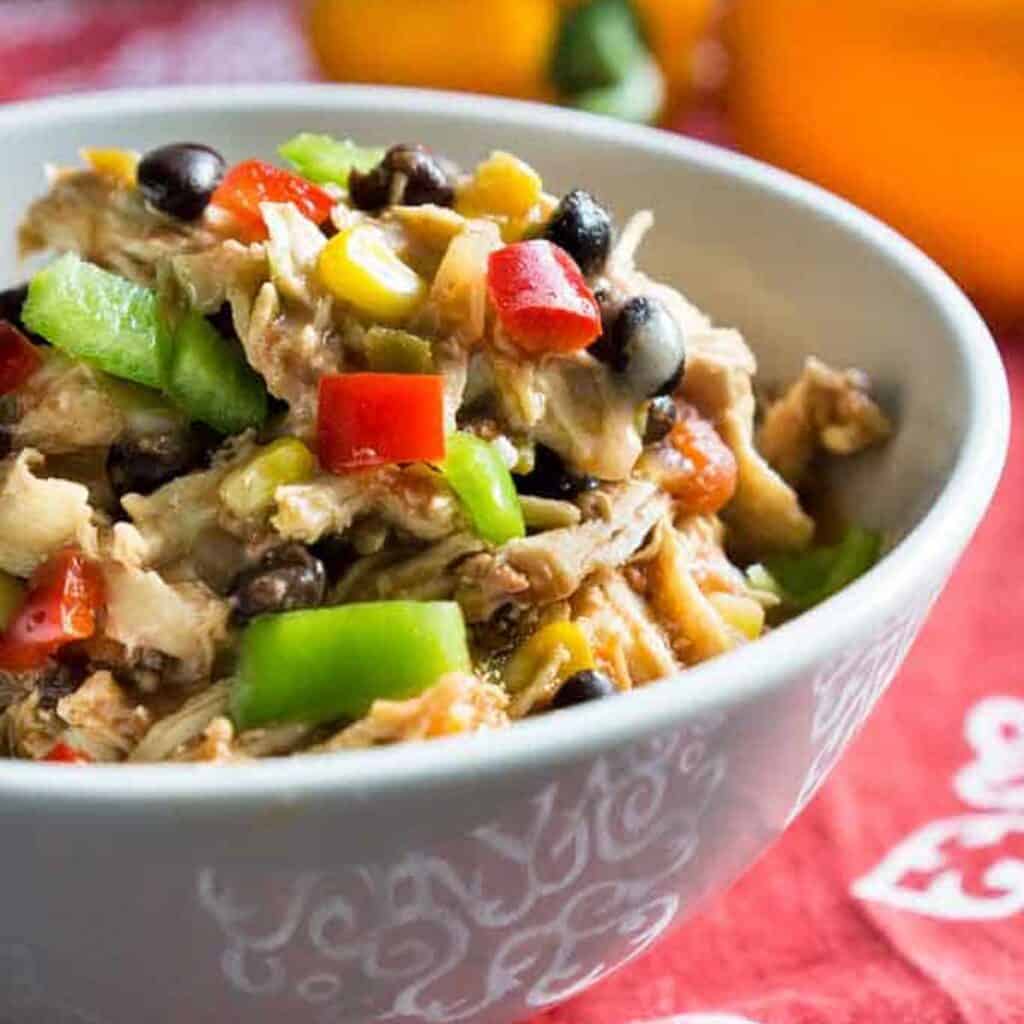 With your leftover roast chicken, you won't need the slow cooker for this one either. Shred your chicken and toss all of your ingredients together in a pot to heat. This will be so fast and easy. Serve it over rice, in tacos, or even in homemade taquitos.
If you feel like your chicken needs a little more moisture while reheating, don't be afraid to add a little water or chicken broth to the pot. Add just a little at a time as needed. This Mexican shredded chicken can be added to tacos, taco salads, rice and beans, or even eaten on its own.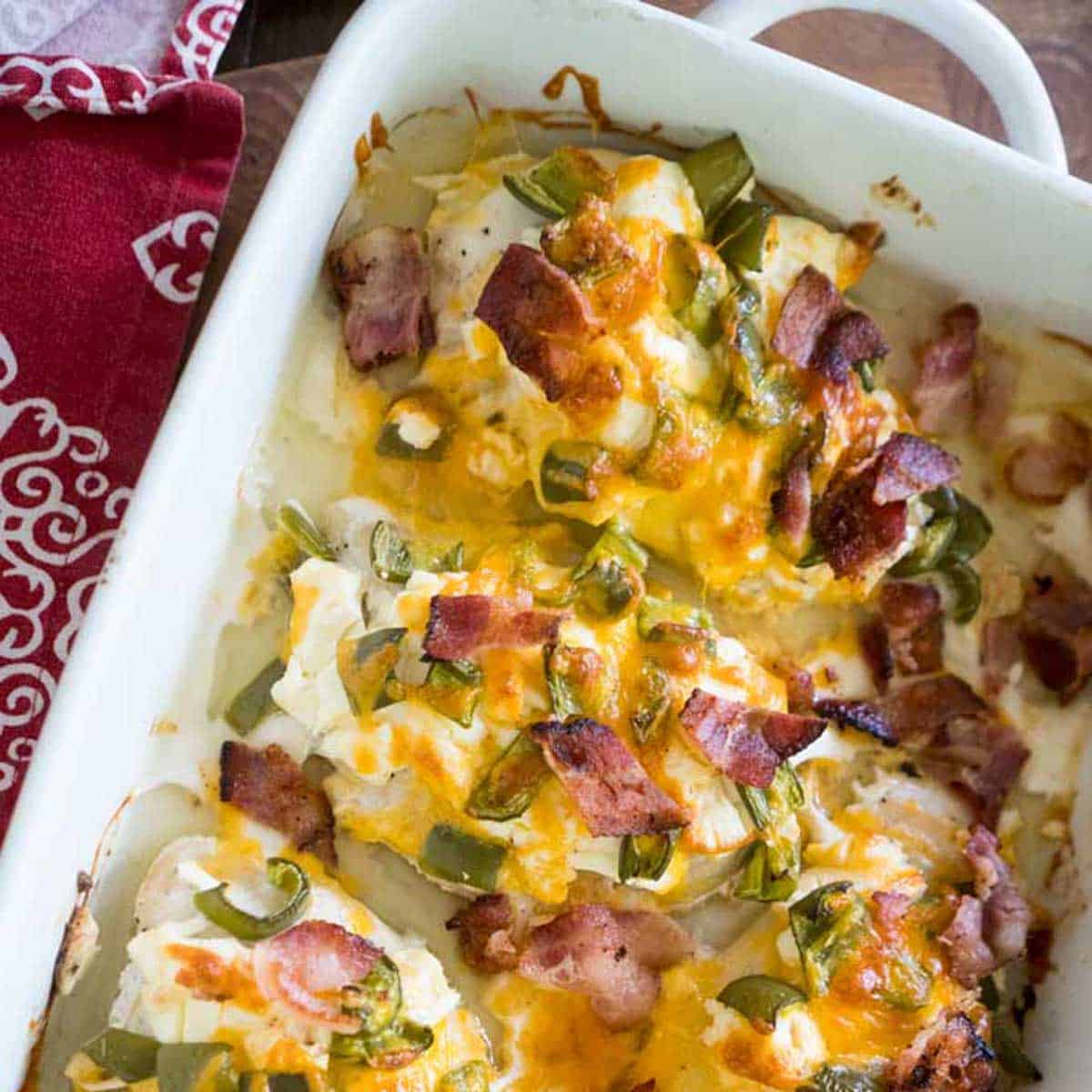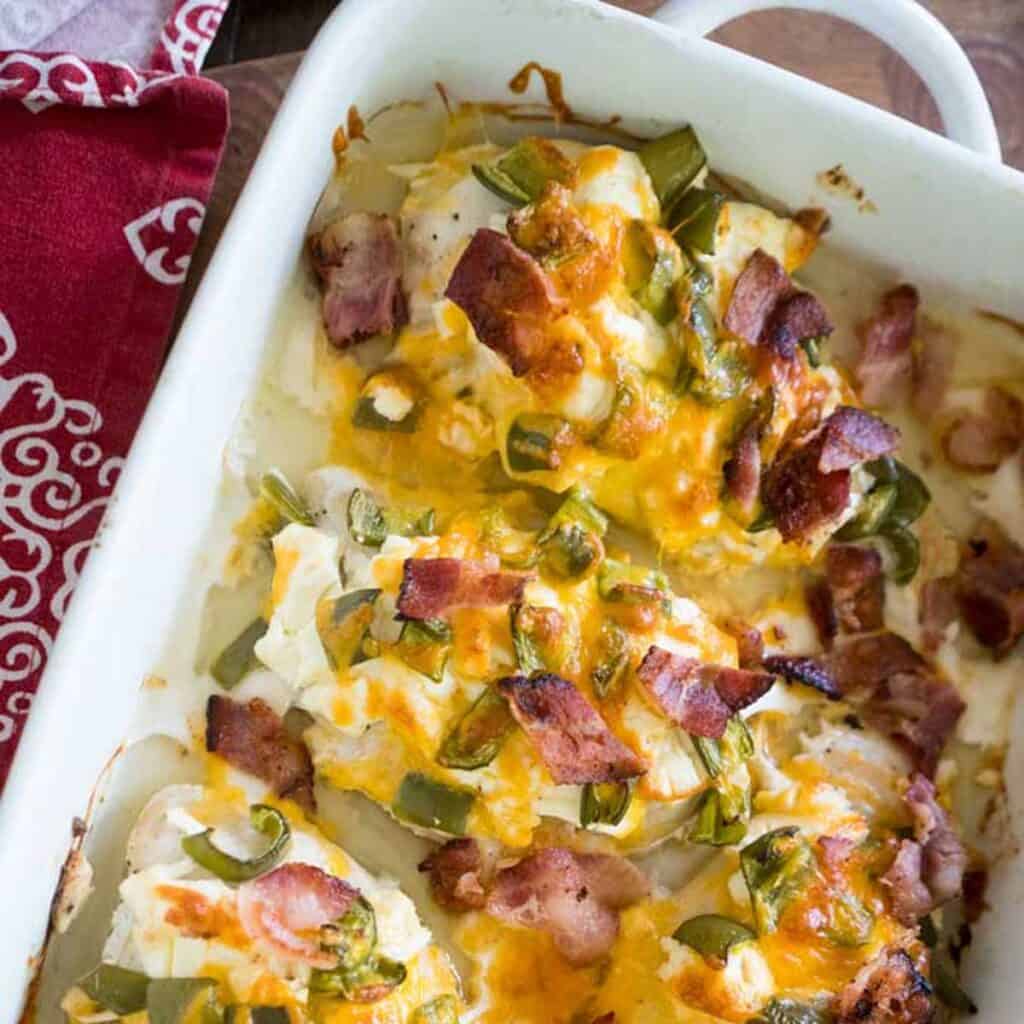 Jalapeno popper chicken is an explosion of flavor. Your leftover chicken can easily be used to create this meal. To ensure that the chicken doesn't dry out, poke a few holes in it with a fork and add a little bit of water or chicken broth in the bottom of the pan while this heats in the oven. It might look soupy at first, but it will evaporate and your chicken will absorb the moisture.
You can follow the directions as written, but reduce the cooking time to around 15 minutes or until chicken is heated all the way through. Pair this with some mashed potatoes and a side of veggies for a delicious and easy way to use up those leftovers.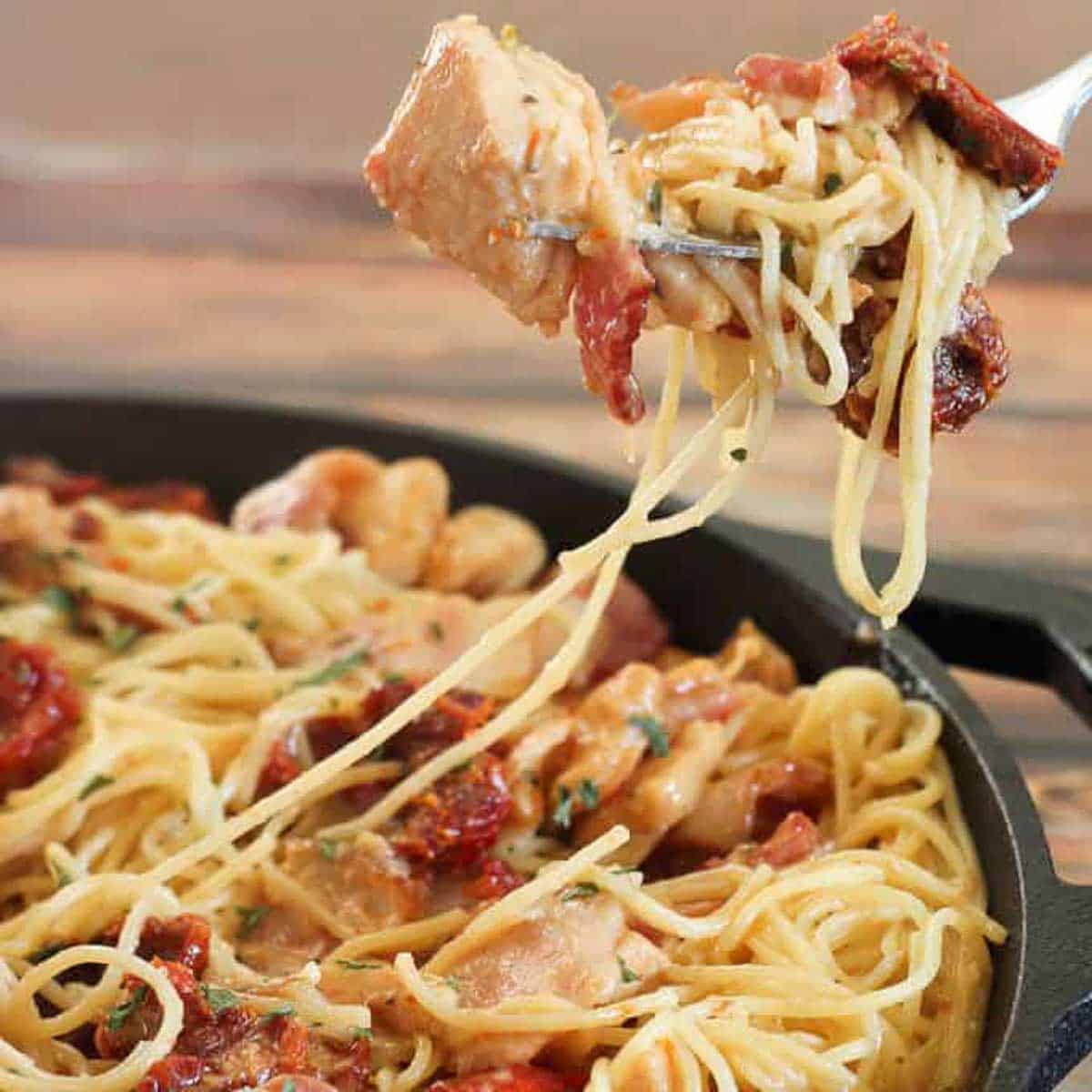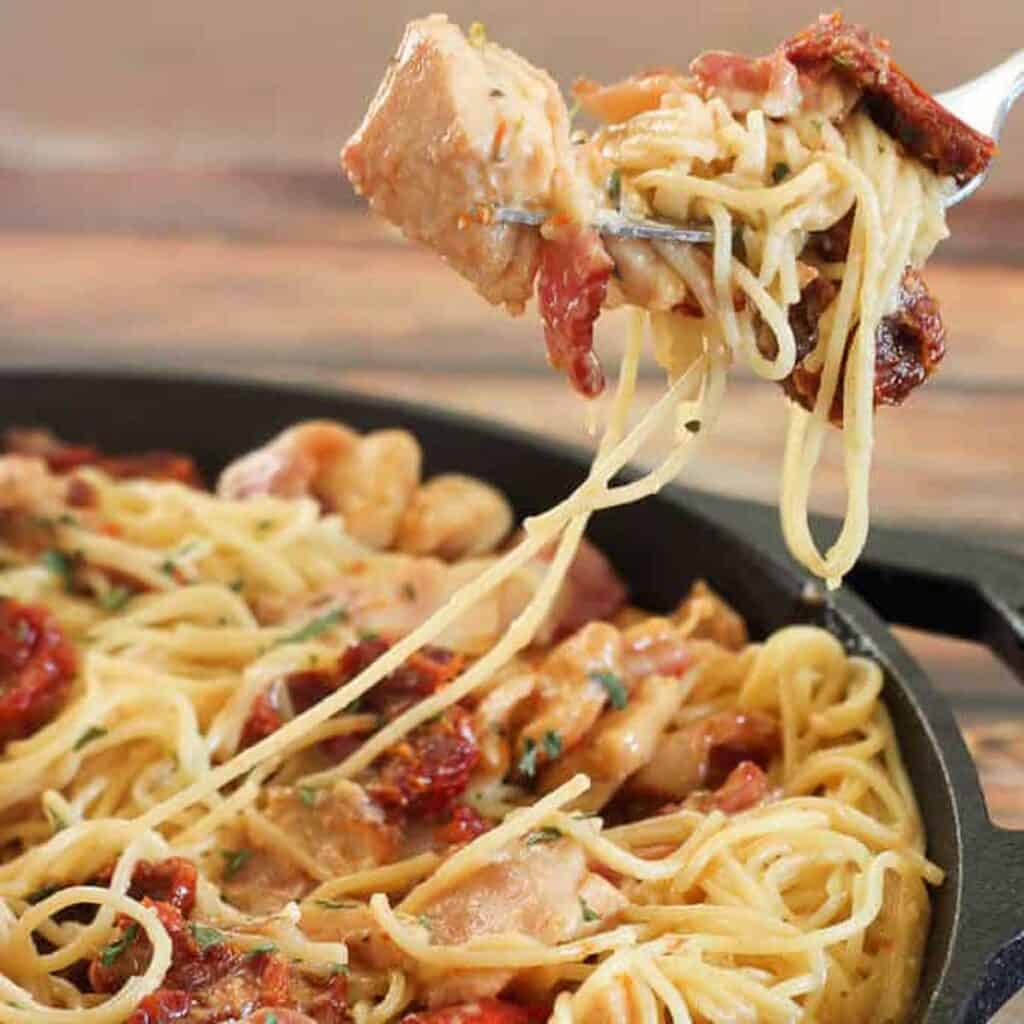 To use leftover chicken for this recipe, follow these instructions as stated, except go ahead and cube the chicken before you put it in the pan with olive oil. That way you can evenly heat and brown the chicken for a richer and crispier taste.
This delicious recipe is so satisfying, your family will love it. The savory chicken and bacon are the perfect mix with sweet sun dried tomatoes in this Tuscan Italian-style dish.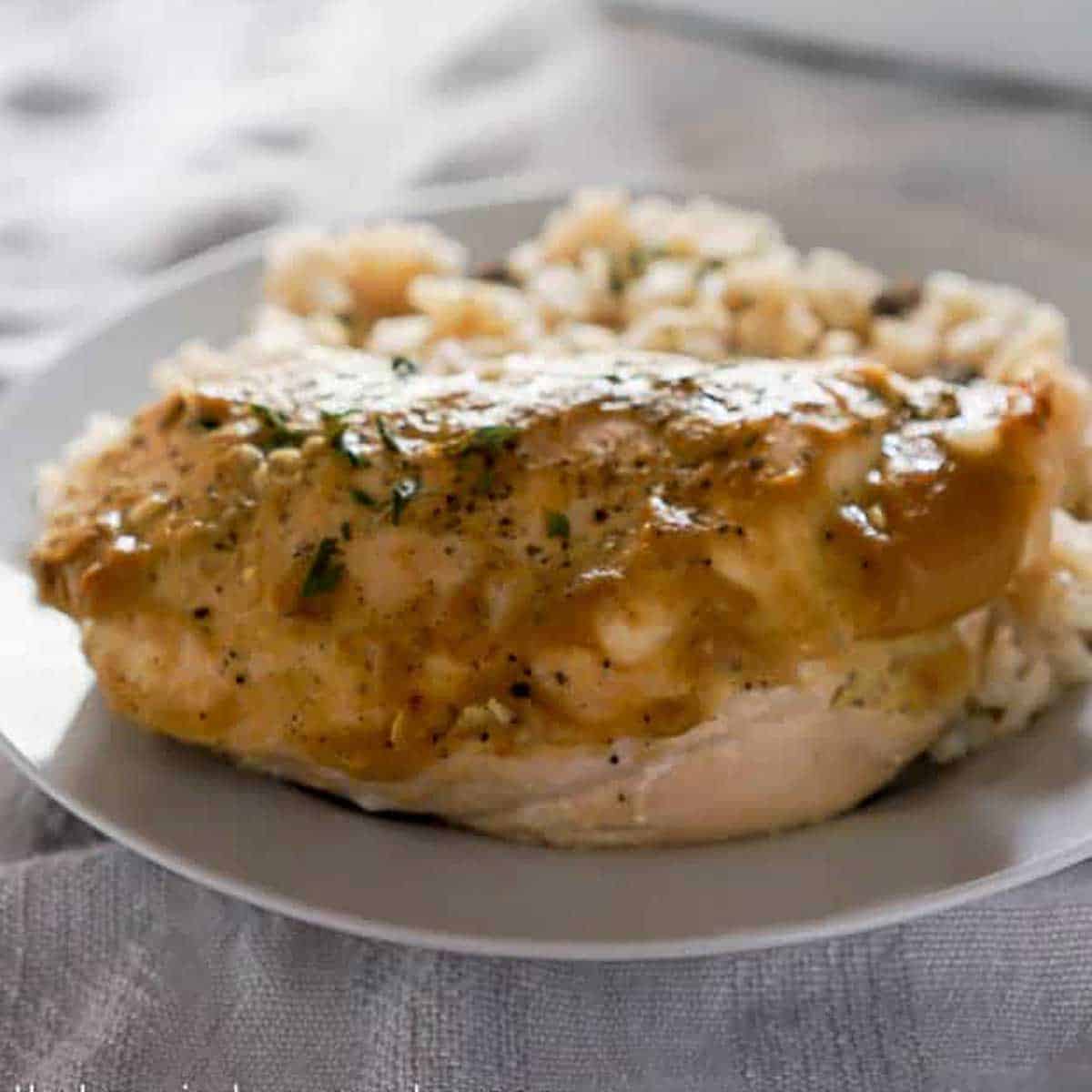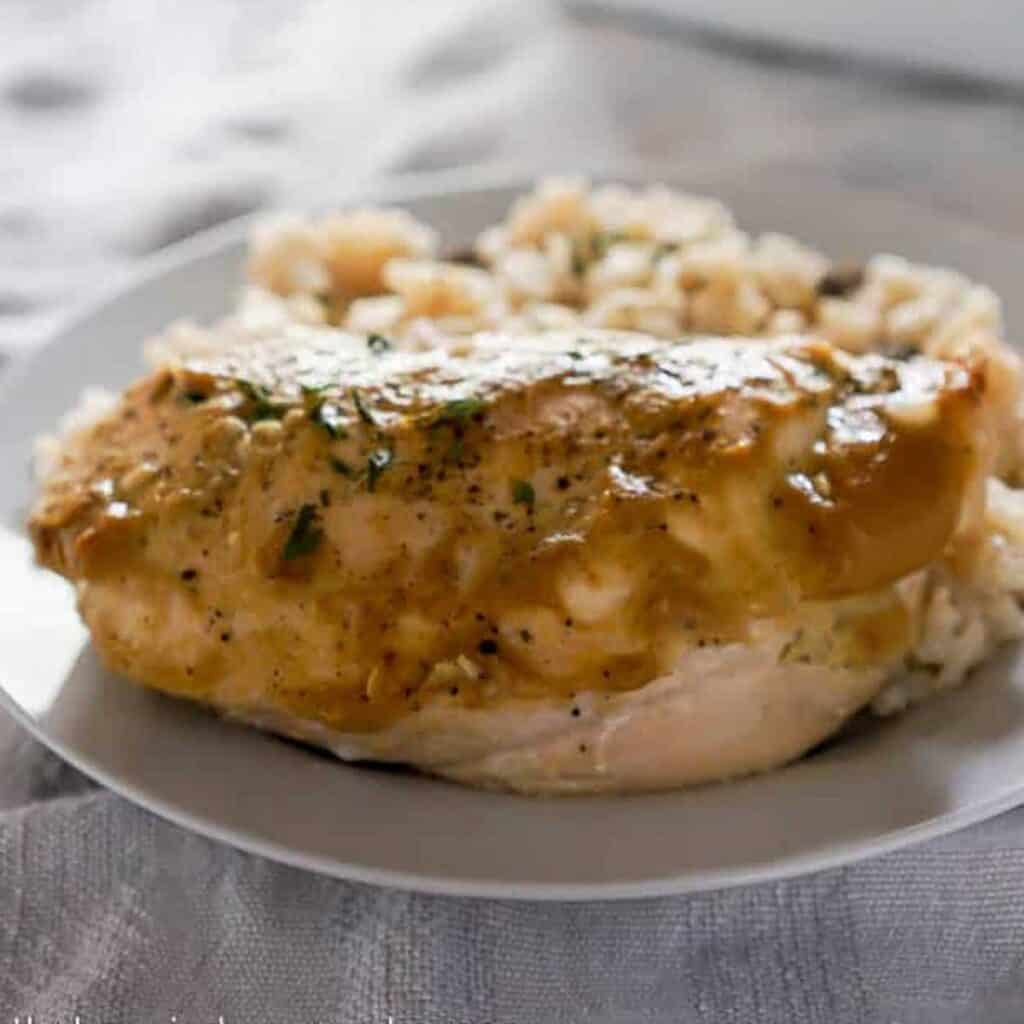 The name says it all! This recipe will be a new family favorite and will work perfectly to make a super quick meal with your leftover chicken. Reduce the bake time on this to just long enough to heat your chicken and the other ingredients, 15-20 minutes in a preheated oven should do it.
Again, don't be afraid to pierce the chicken with a fork and add a little water or chicken broth to rehydrate your chicken breasts.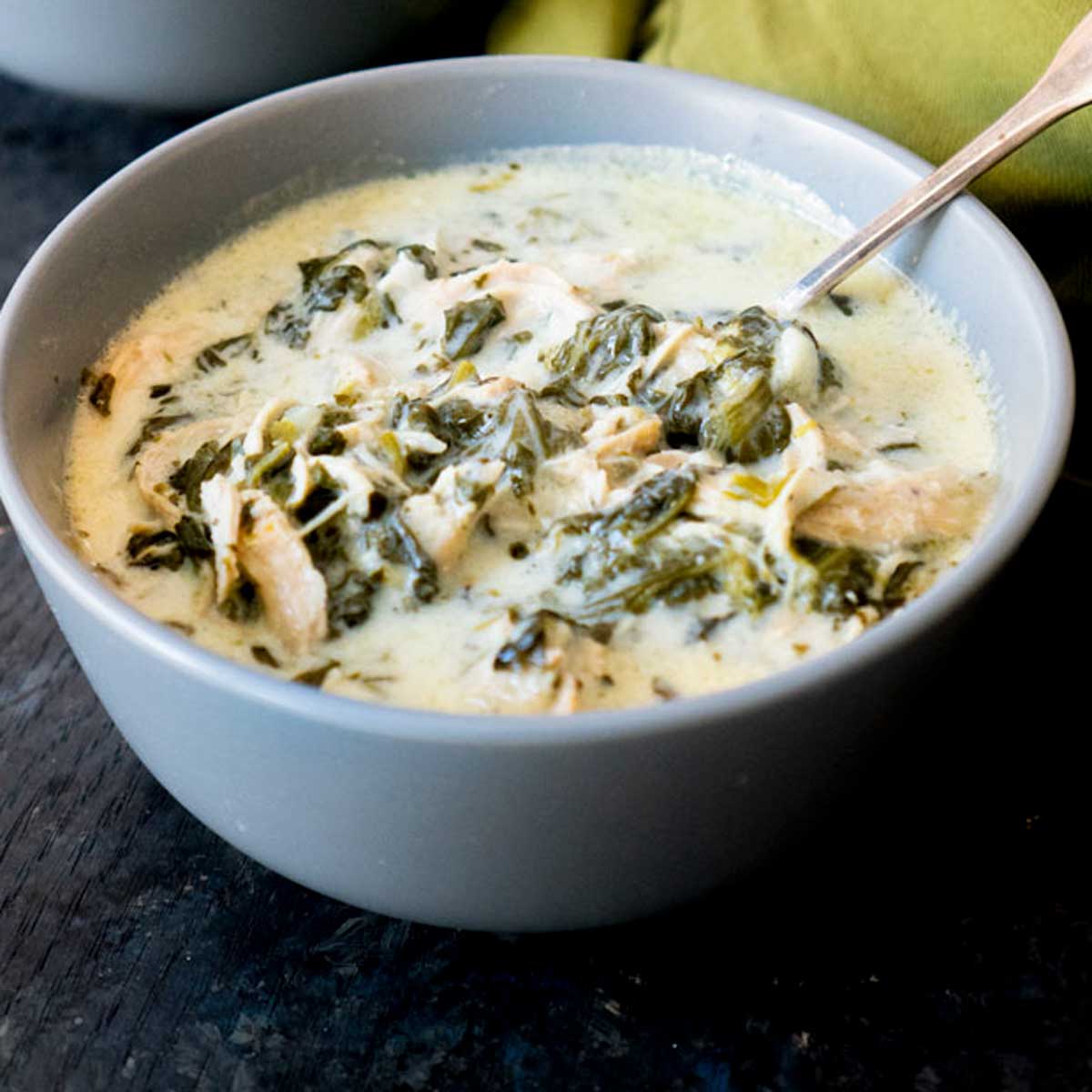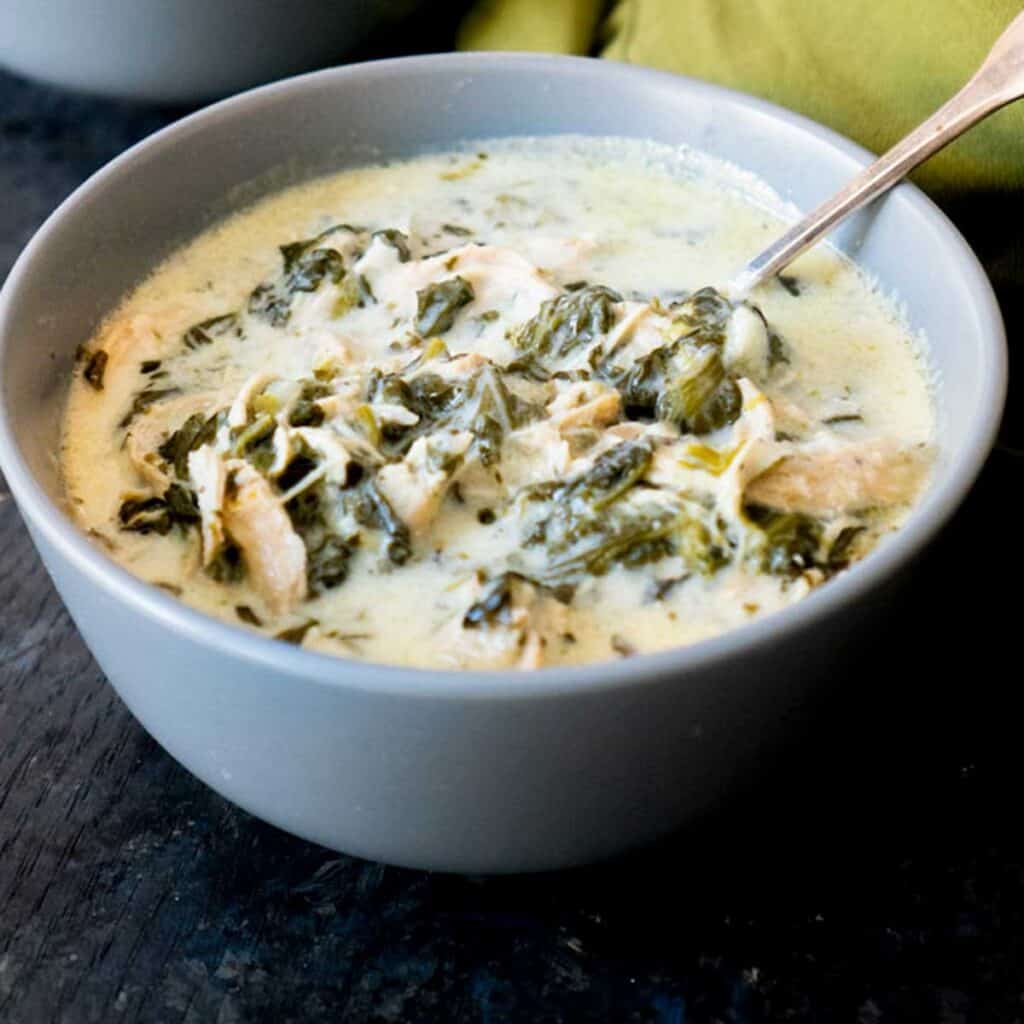 This low-carb comfort food recipe will throw together easily and cook even faster with your leftover chicken. You can cut the cooking time in half since your chicken will be precooked.
Go ahead and shred your chicken before adding it to the pot. Everyone will come back for seconds of this soup! Serve this with some bread and hope there's leftovers because you'll be craving it the next day.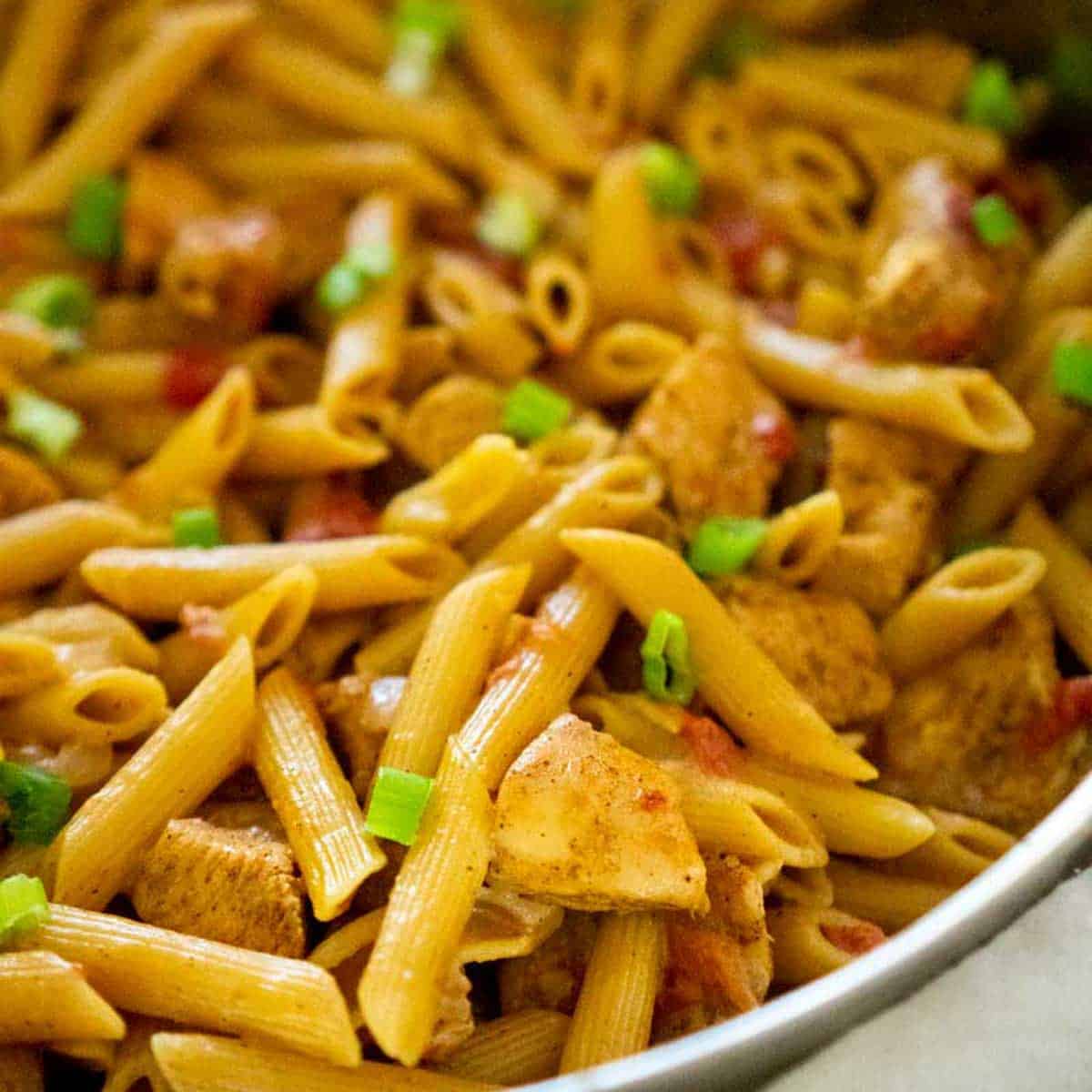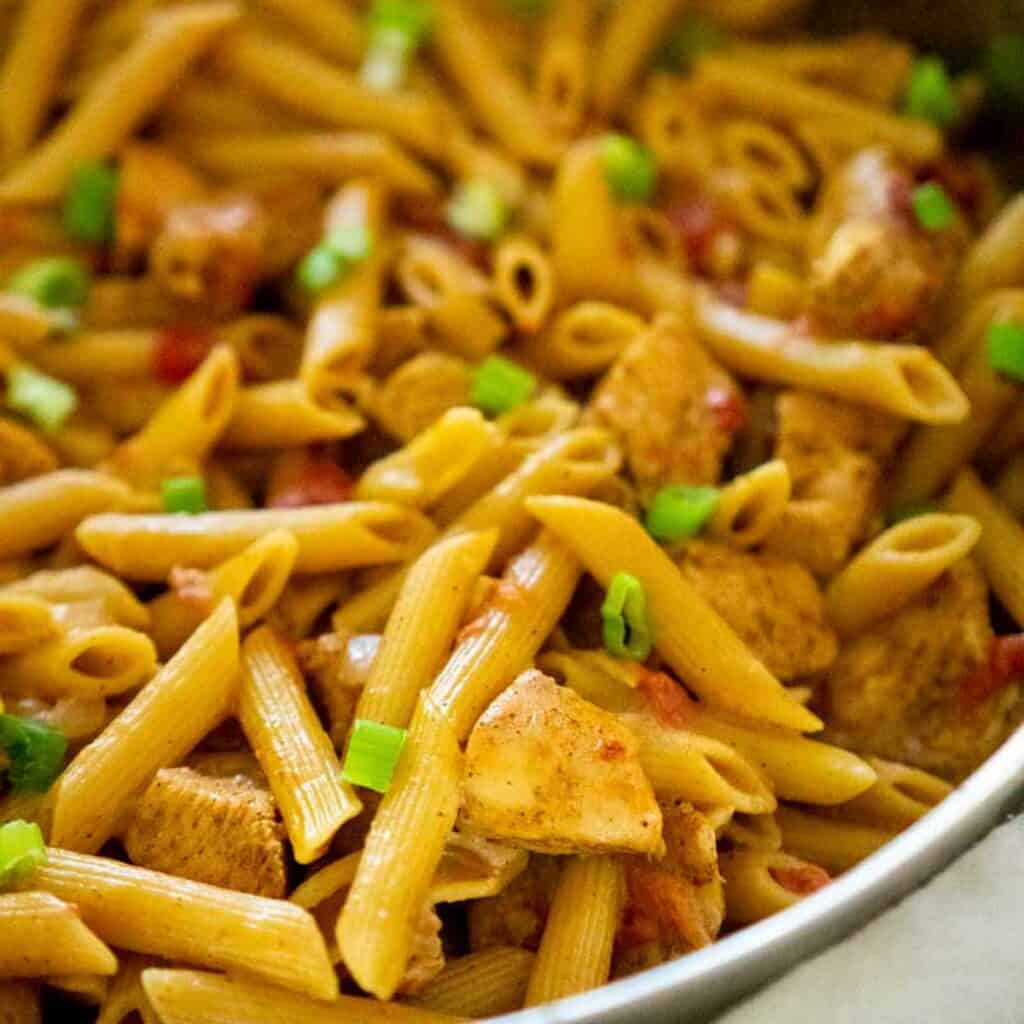 These simple ingredients and spicy flavor will be a hit for those who like a little cajun heat! Follow the instructions as stated, the sauce will keep your chicken hydrated and delicious. Reduce cook times as needed, you just need to cook long enough to warm the chicken.
This is a one-pot meal so it gets extra points for being simple and also easy to clean up after. Enjoy this meal on its own or with a roasted veggie side that could be cooked in the oven at the same time.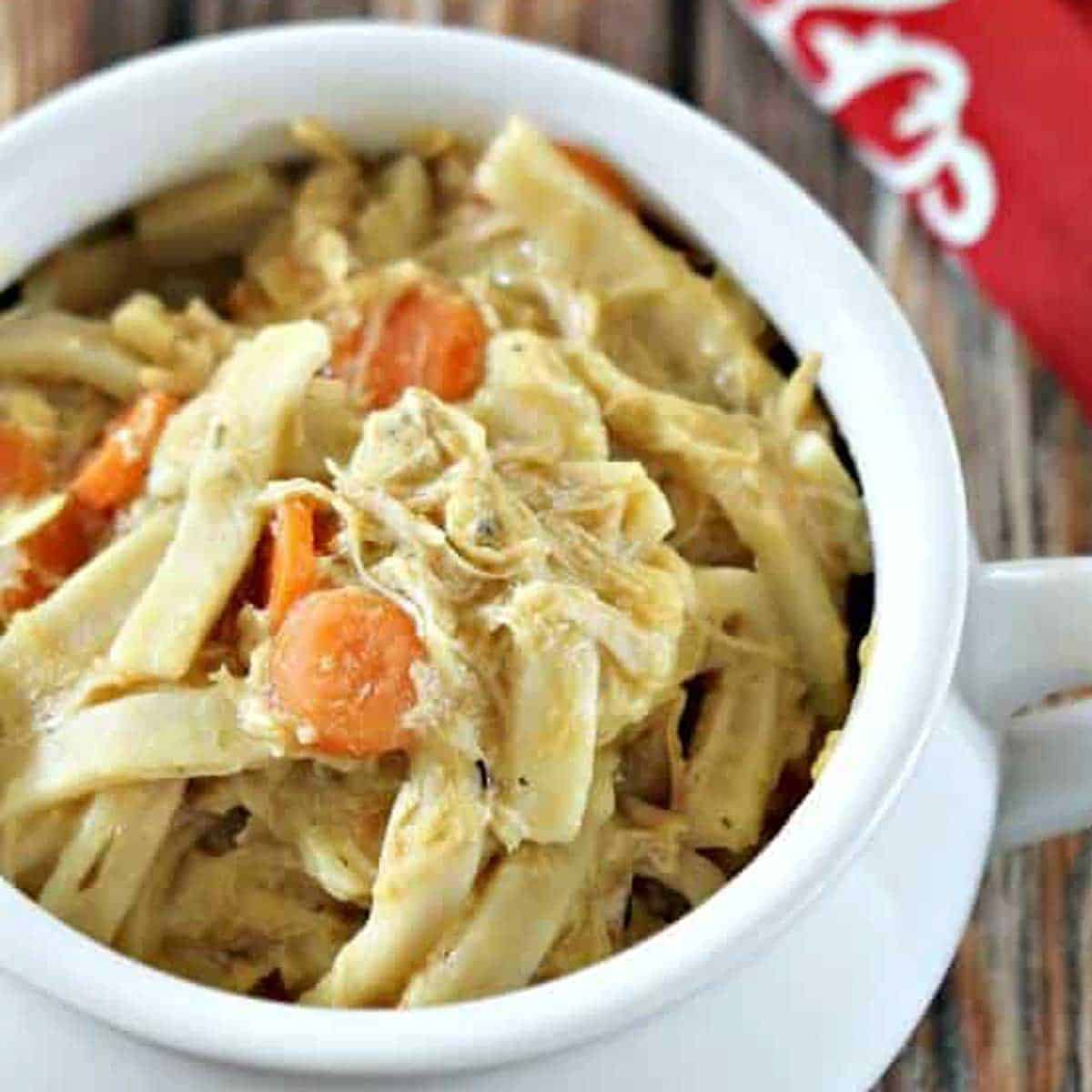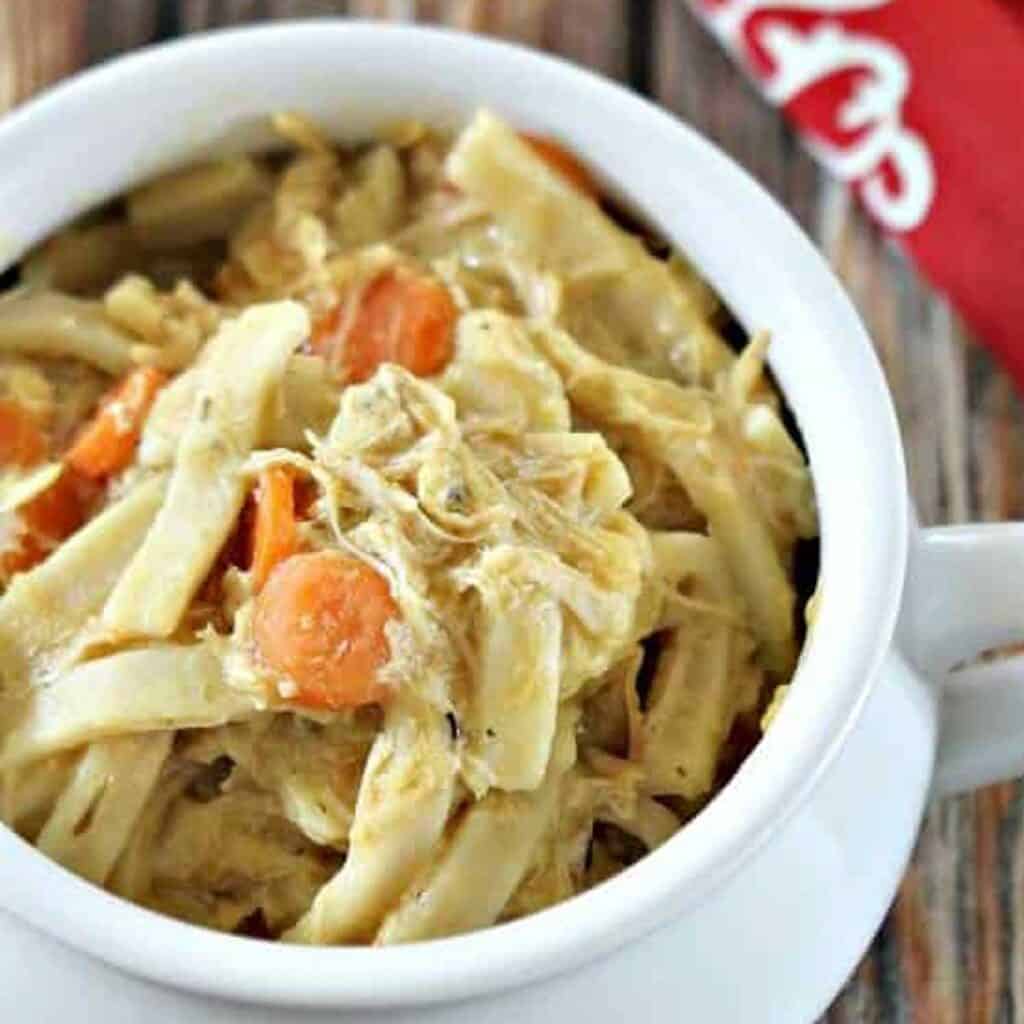 This recipe is not to be mistaken for chicken noodle soup, although you could use your leftover chicken for that recipe. This is a thick and hearty meal that will be one of the best things on your easy dinner recipes list. Seriously, it will become one of your favorite ways to eat chicken.
You've already got step one half-way completed using your cooked chicken leftovers. Just shred it and use it as the instructions indicate. This is a perfect winter recipe because it hits the spot on a cold day when you're craving the ultimate comfort food.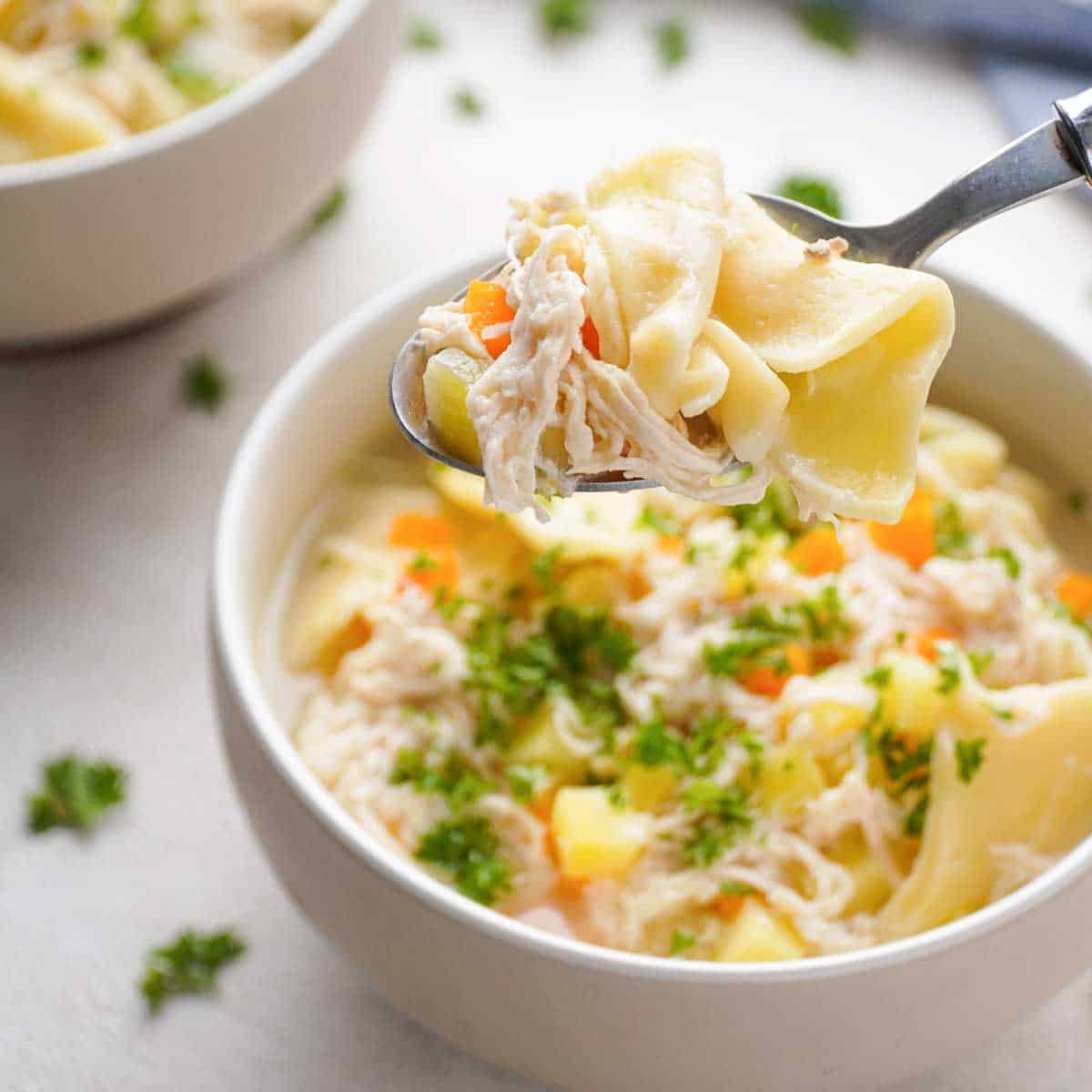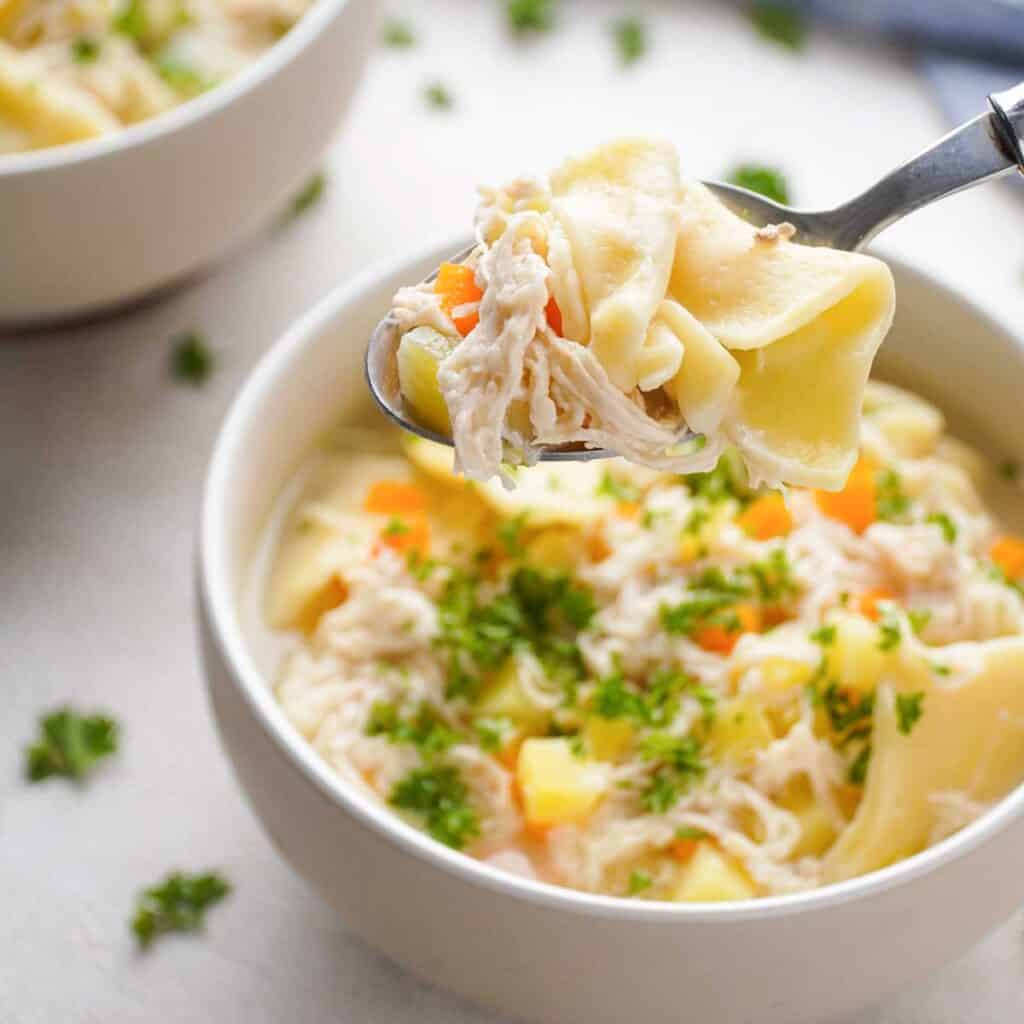 This classic Amish recipe is just like a chicken pot pie in a crust, except it's in a pot. Which makes more sense, given the name. This recipe is more like a chicken soup but thicker, you could call it a stew.
To use with your pre-cooked leftover chicken, shred the chicken first and set it to the side. Simmer the chicken broth and bay leaf together for a few minutes then add your other ingredients as instructed. Wait until everything is added and you have about 10-15 minutes of cook time left before adding the chicken so it doesn't end up overcooked.
This can be served alone or it would be delicious poured over a scoop of mashed potatoes.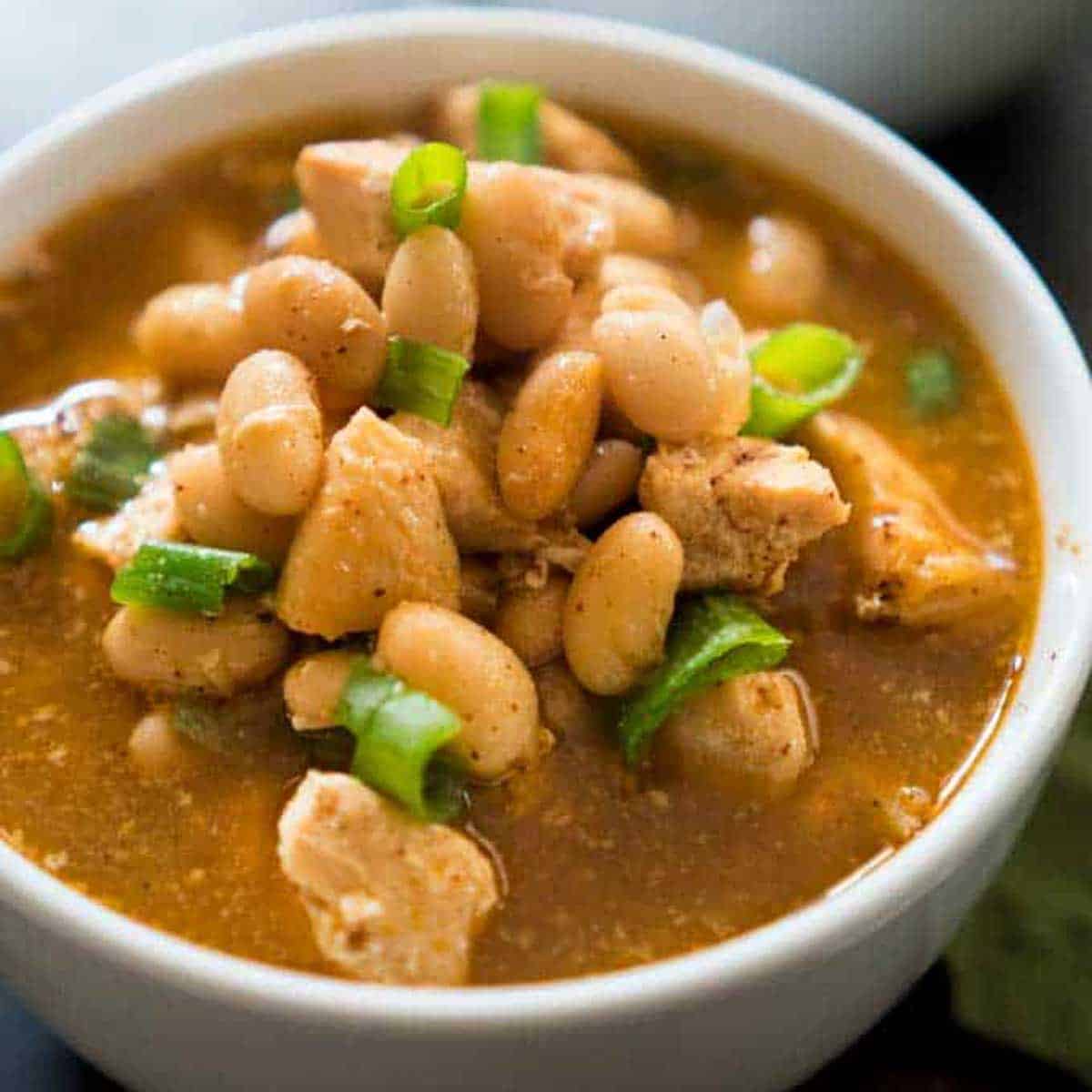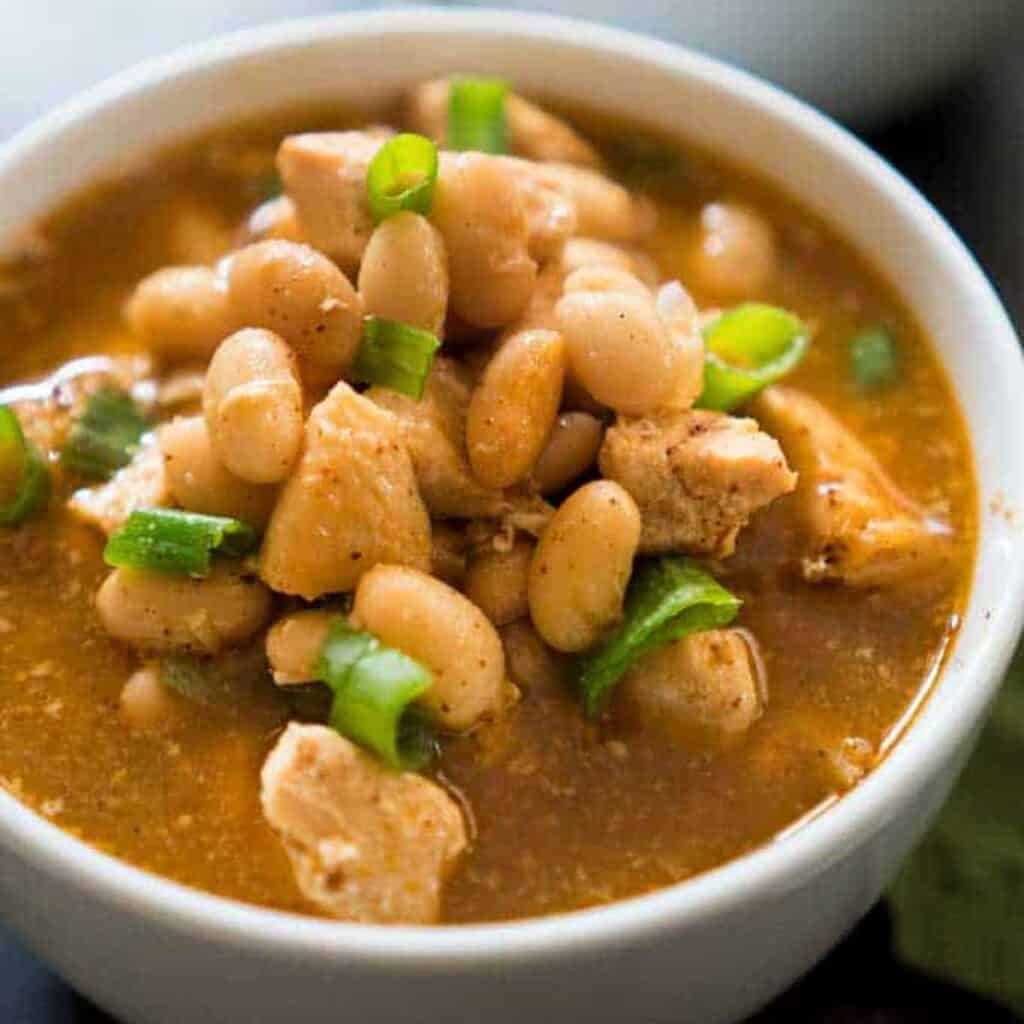 For this recipe, cube your extra chicken from dinner last night while you're prepping the rest of the ingredients, but wait to add it to the slow cooker until the last 15 minutes of cook time.
This is a great option to prepare in the morning for a busy evening. Just come home, add the chicken to an already-cooked chili and let it heat while you set the table. You'll have an excellent family dinner with minimal effort. The best part is, you'll probably have chili leftovers too, so dinner may be taken care of for another night.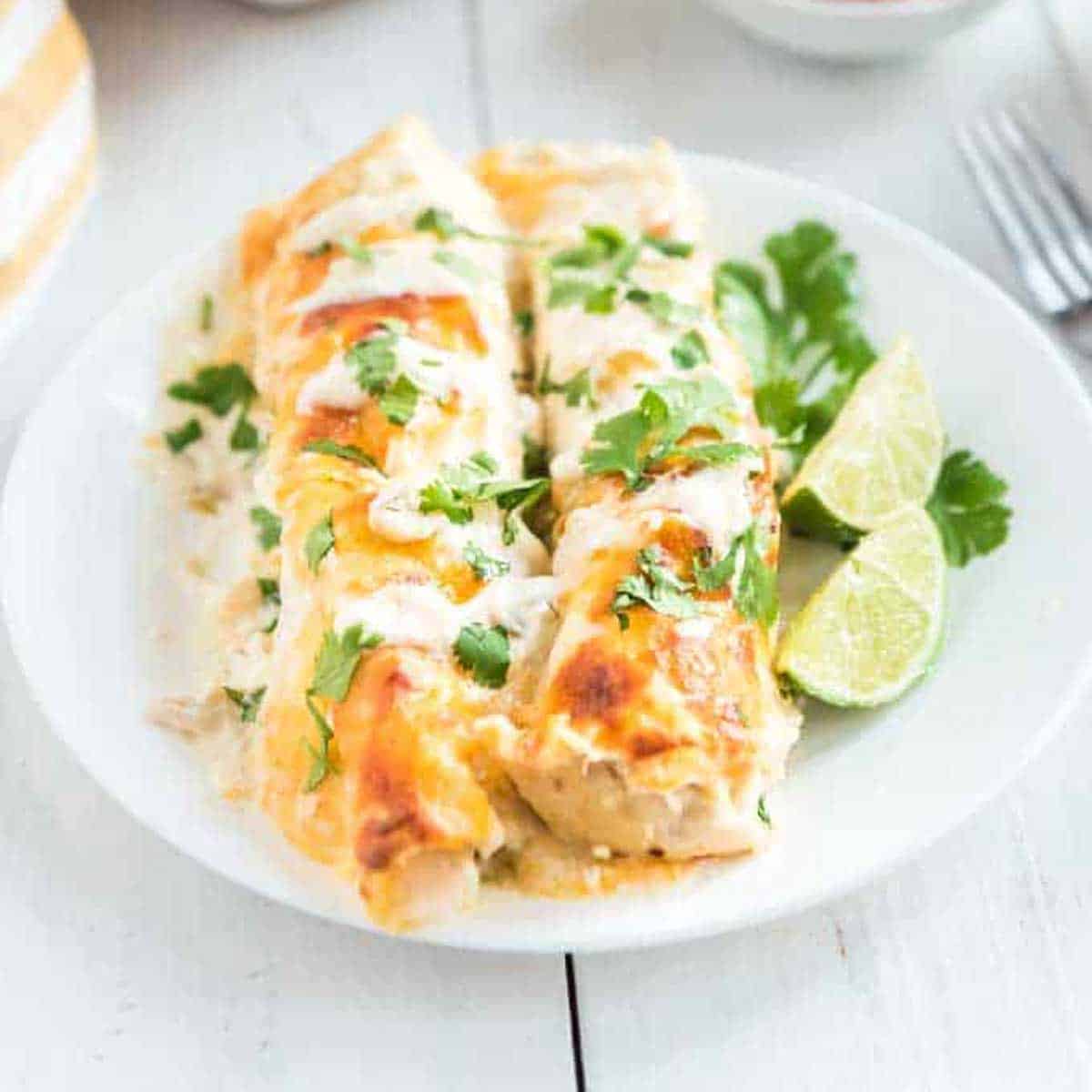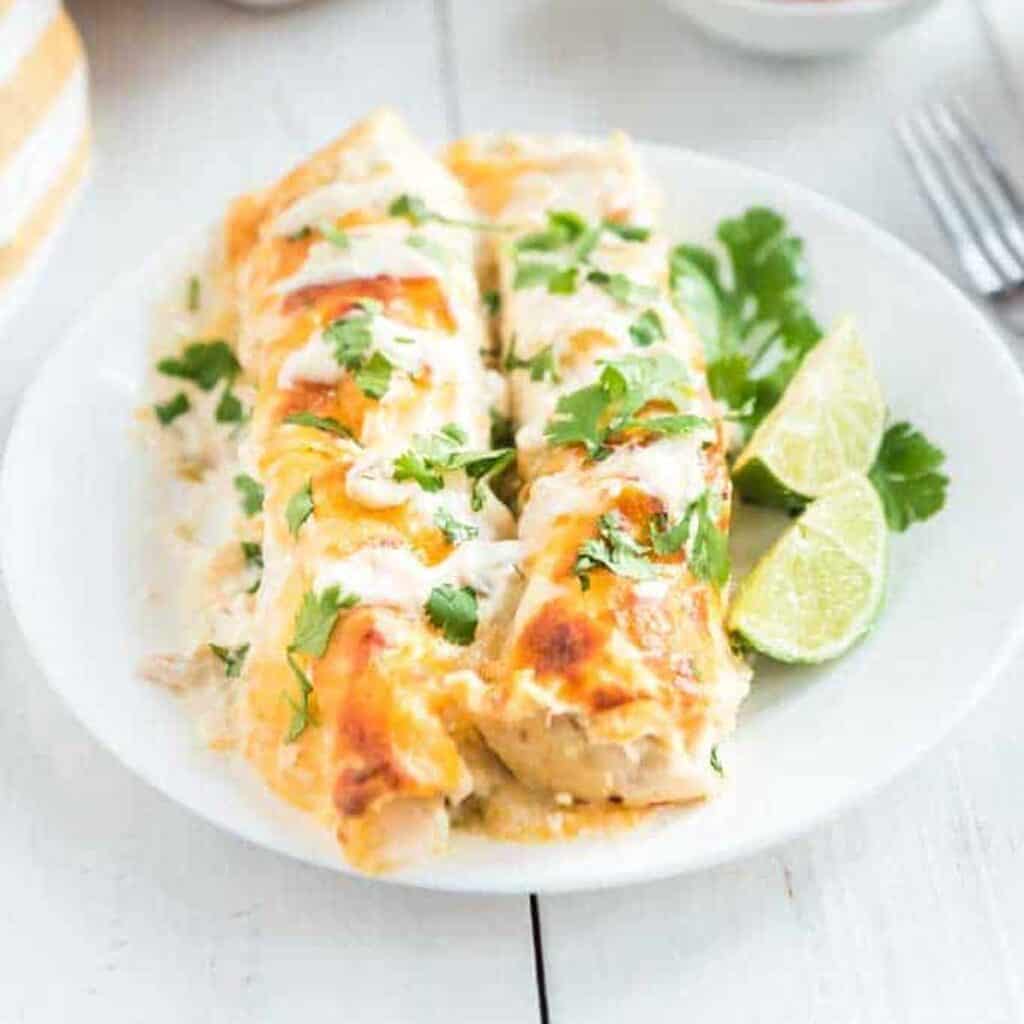 Don't be fooled by the picture. These enchiladas look like they take a lot of work to create but they are super simple. Add to that the fact that you're using leftover chicken and these easy chicken enchiladas will come together in a flash. Just shred your leftover chicken breasts first thing and then follow the rest of the directions as stated.
If you have some leftover store-bought rotisserie chicken, this would be a great recipe to use that for. Whatever type of chicken you use, you'll have zero food waste from this meal. Everyone will love it and come back for more.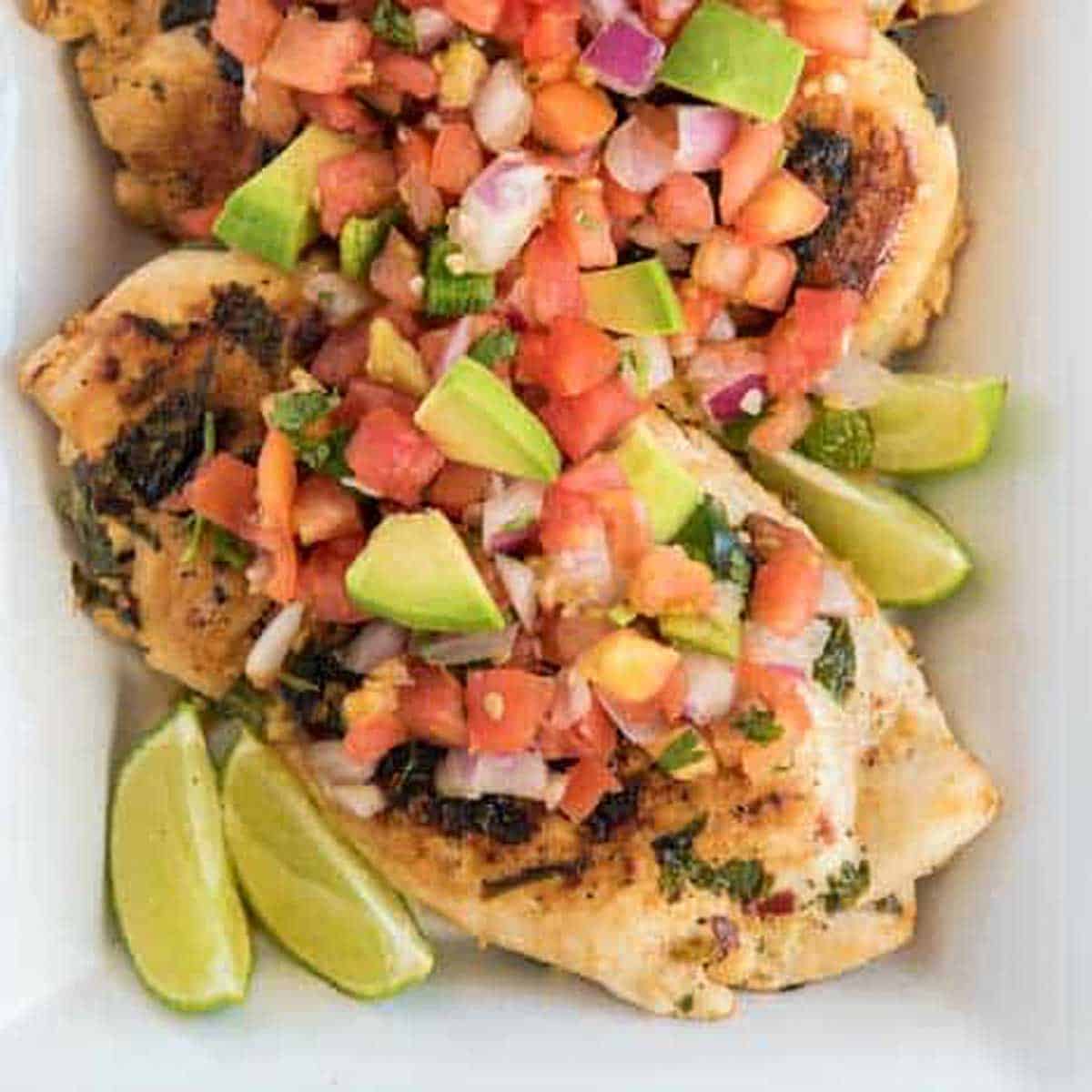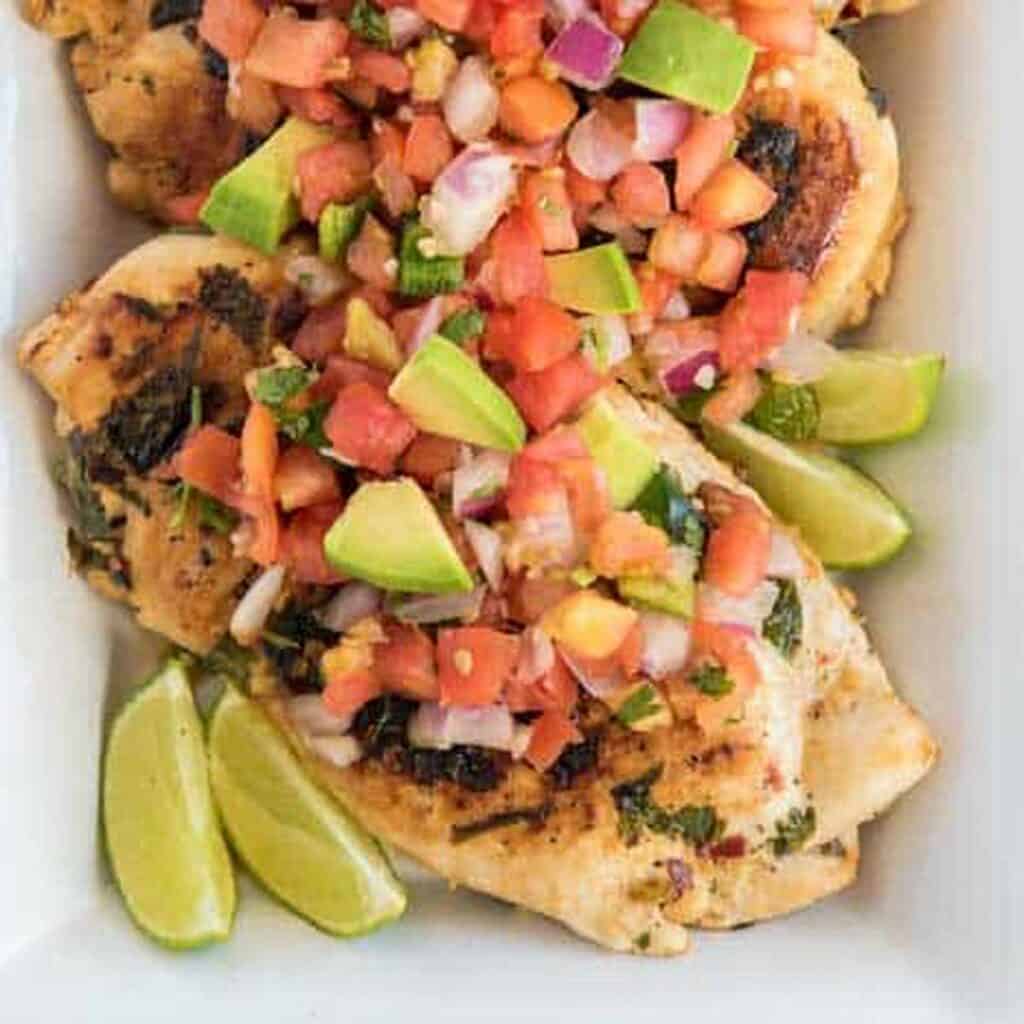 This easy recipe can be prepared the night before with your leftover chicken from that very night. Pierce the chicken with a couple of pokes from a fork and put it in an airtight container with the homemade marinade overnight. Talk about easy, all you'll have to do the next day for dinner is heat your chicken in the oven and add the toppings.
This is a delicious meal and a healthy choice that will be perfect for your collection of easy chicken recipes. Serve this with a side of roasted vegetables and your healthy meal is complete.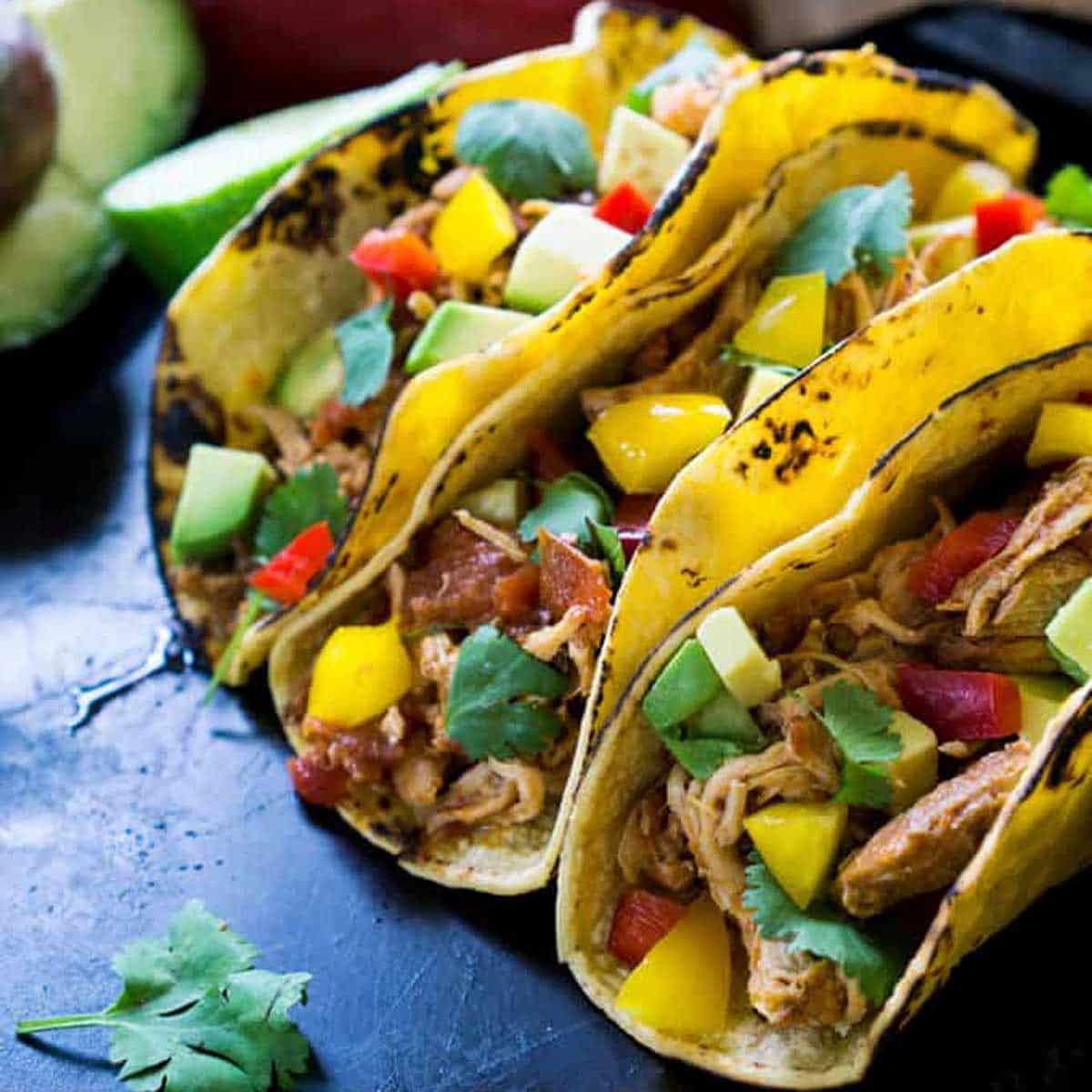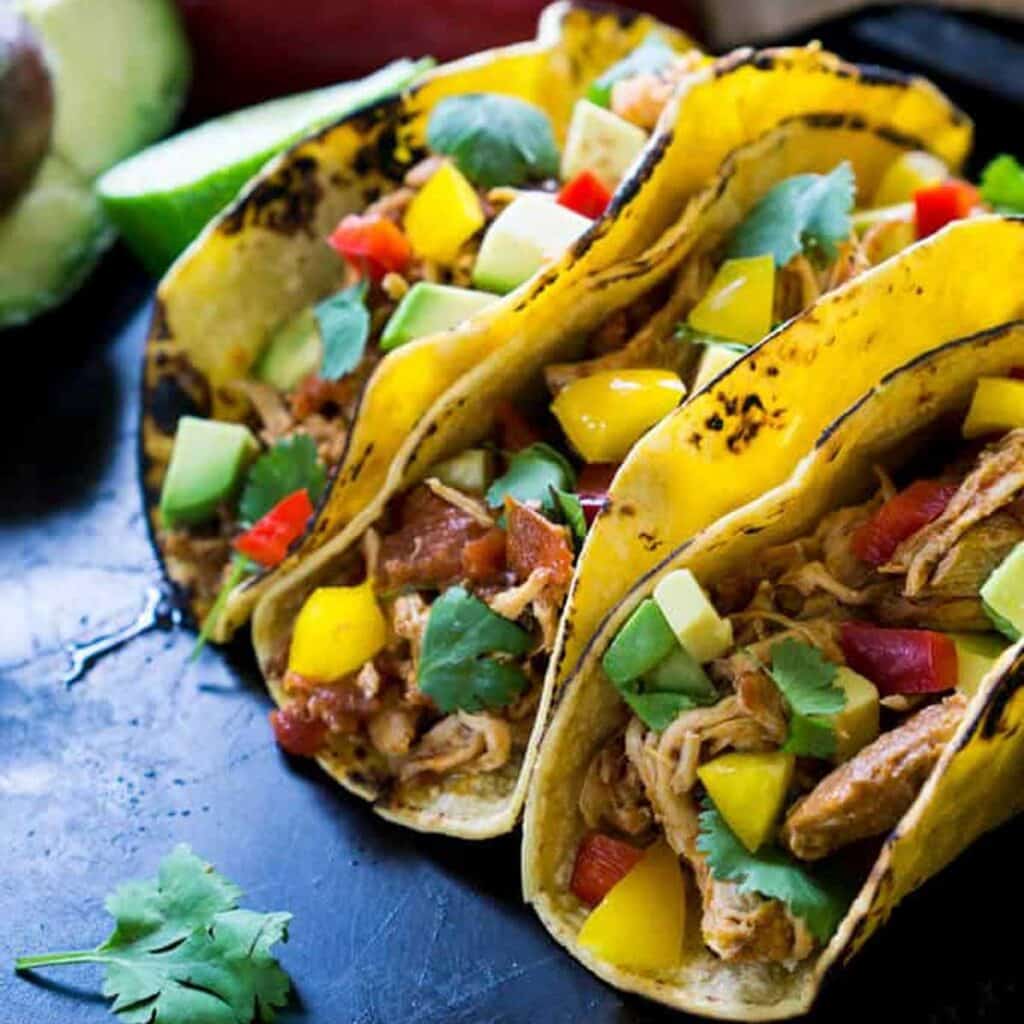 This is another one of those easy shredded chicken recipes that will work perfectly with your leftover poultry. With just a couple of main ingredients to heat together, you can skip the slow cooker because your chicken will be pre-cooked. Shred your chicken and then toss your ingredients into a pot to simmer together until thoroughly heated.
This is one of the best leftover chicken recipes because the cooked chicken drastically reduces the cook time and effort. Add a side of rice and beans and you've got a delicious and easy meal.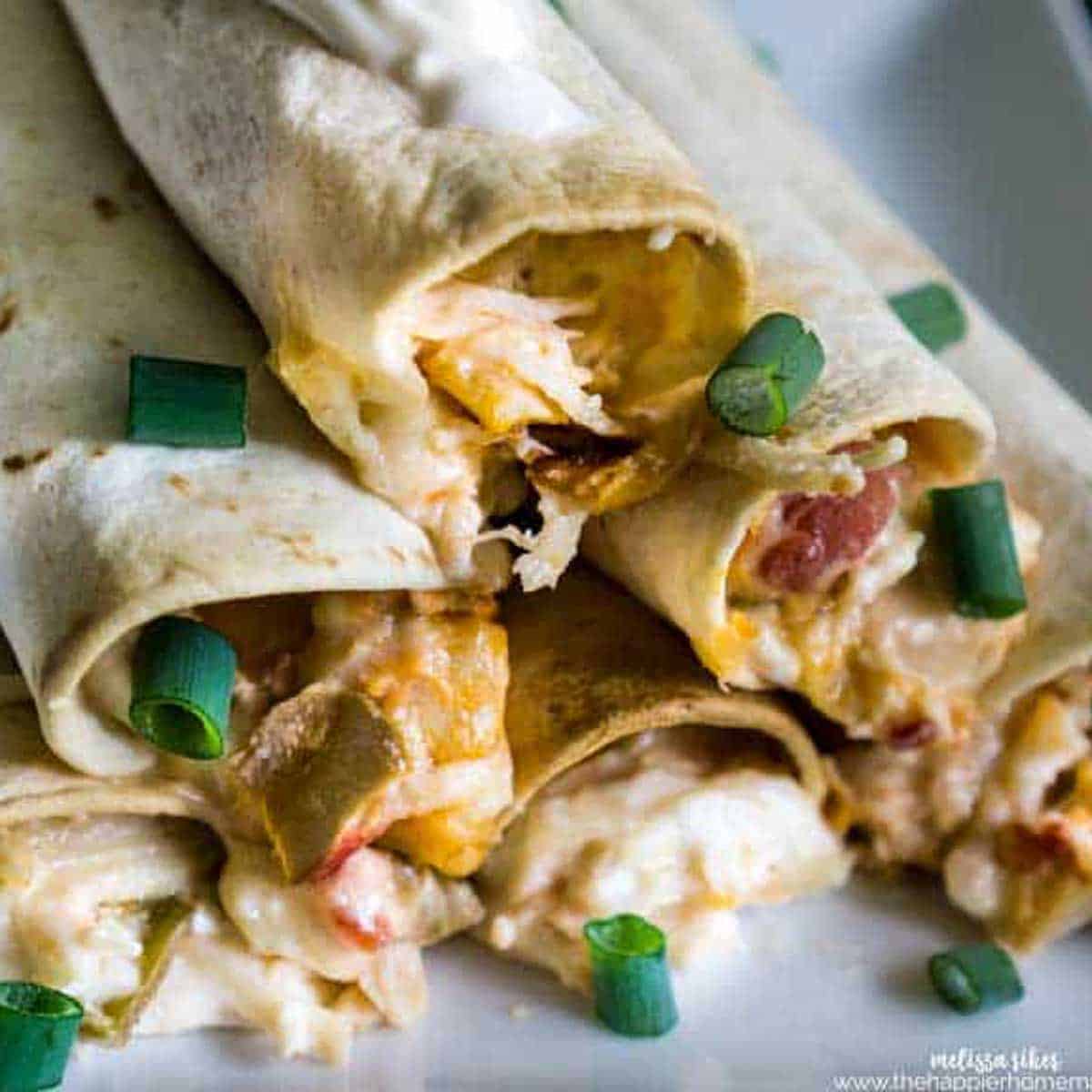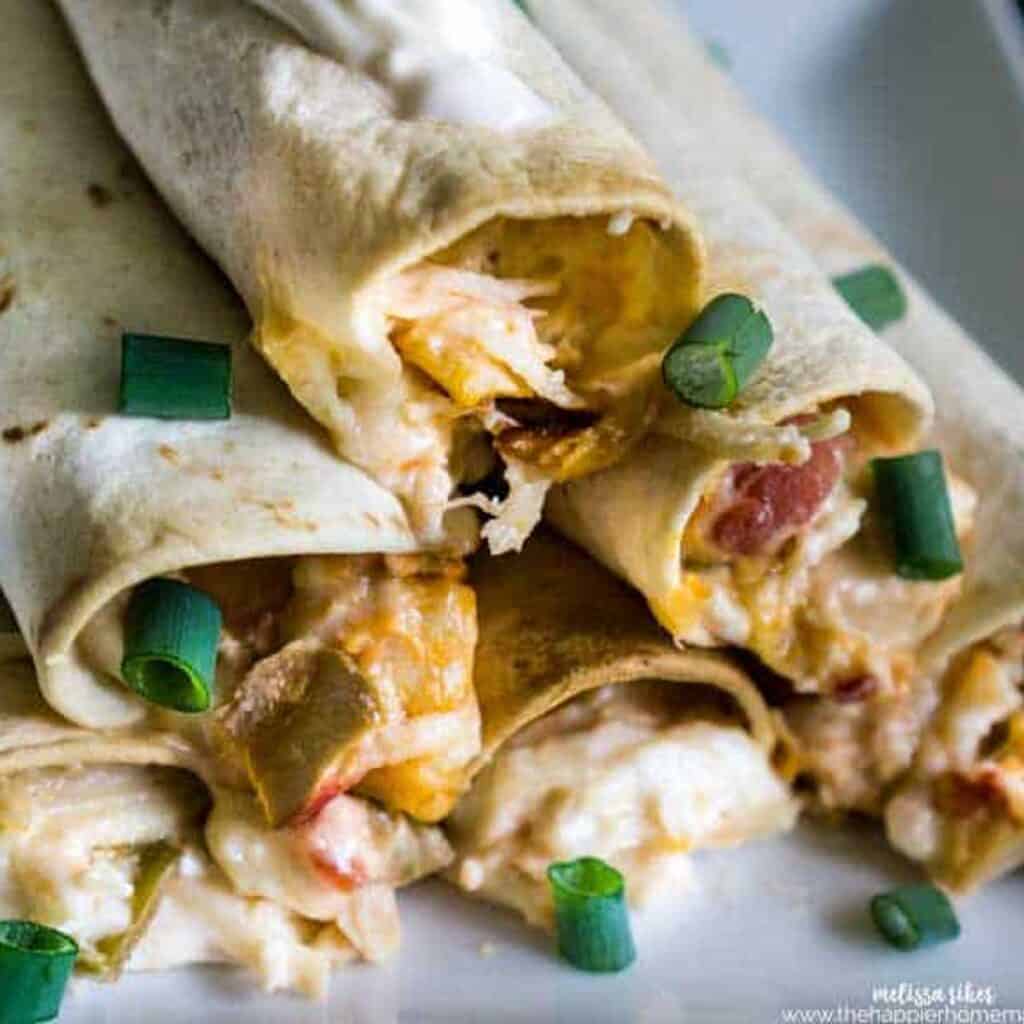 These easy baked chicken taquitos are another shredded chicken recipe that will come together quickly with leftover chicken. This recipe is already a quick one because it calls for canned chicken. Your leftover shredded chicken will give it an even fresher and more delicious taste.
This goes together in 5 minutes and cooks in just 15 minutes. You'll love these crispy, cheesy, taquitos. Serve these with some rice and beans or as finger food in a buffet-style meal.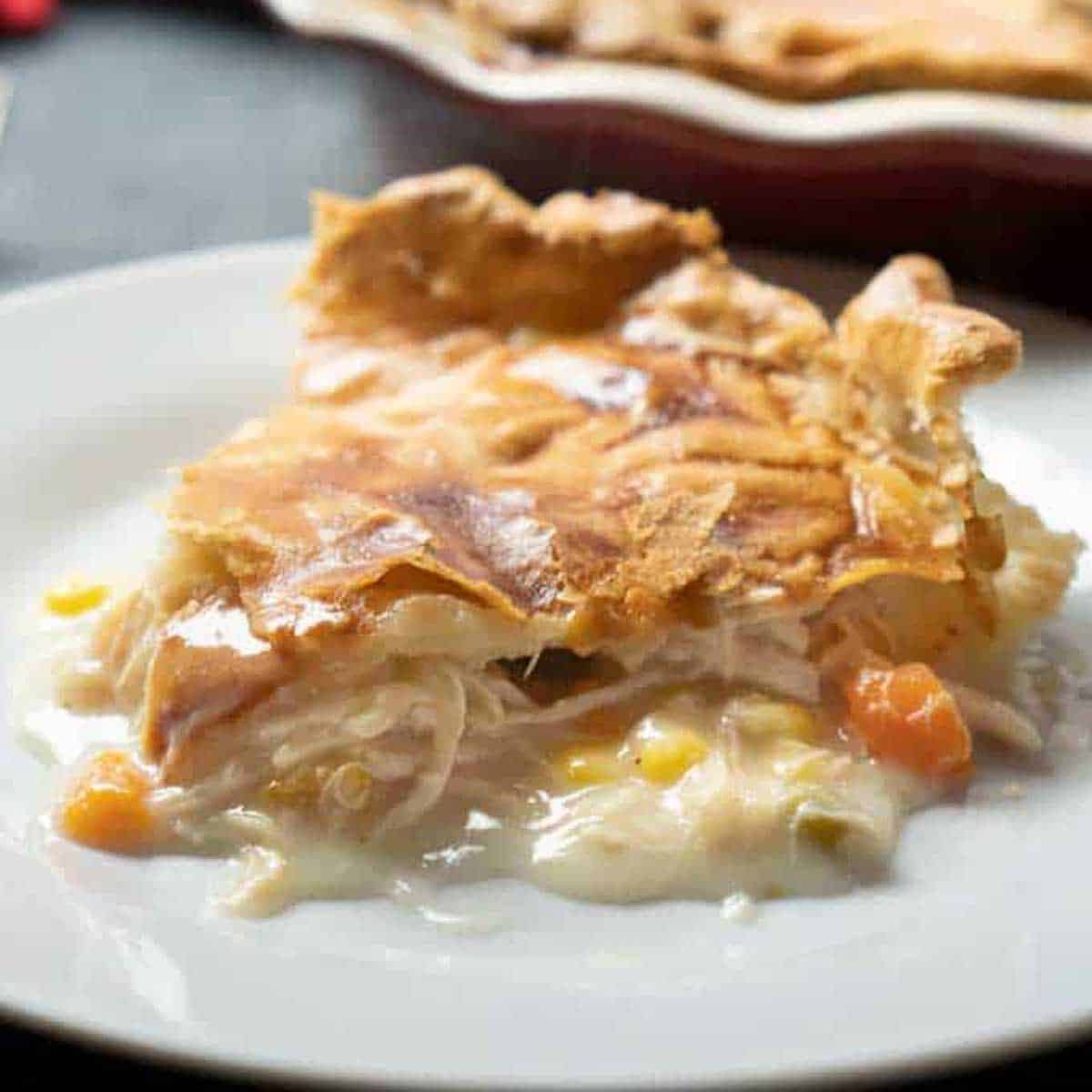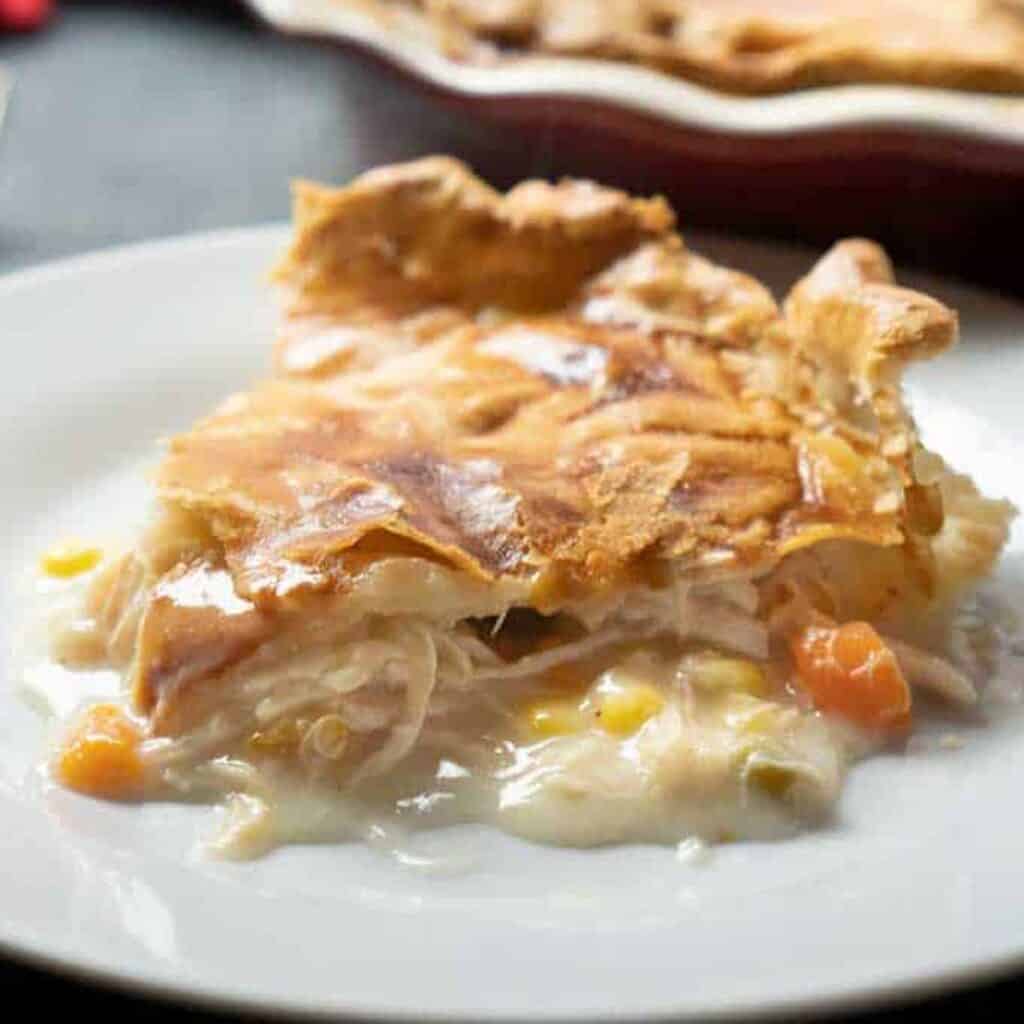 Chicken pot pie looks like it would be difficult to make at home, but it's really very simple. Plus, you'll cut about 15 minutes off of this recipe by using your pre-cooked leftover chicken. Just skip the pressure cooker chicken cooking step.
The ingredients in this recipe will ensure moist and creamy chicken served one of the best ways, in a pie crust. This is one of the best recipes to have when you want a classic comfort food type of meal. You can serve this by itself or with a side of mashed potatoes.
We would be remiss not to mention good old fashioned chicken noodle soup! This is my go-to recipe for chicken leftovers because it doesn't take much and you can make do with whatever you have.
Chicken noodle soup is a classic comfort food perfect for dinner alongside Texas toast, homemade drop biscuits, or Amish white bread for dipping. It's also great for lunch as well.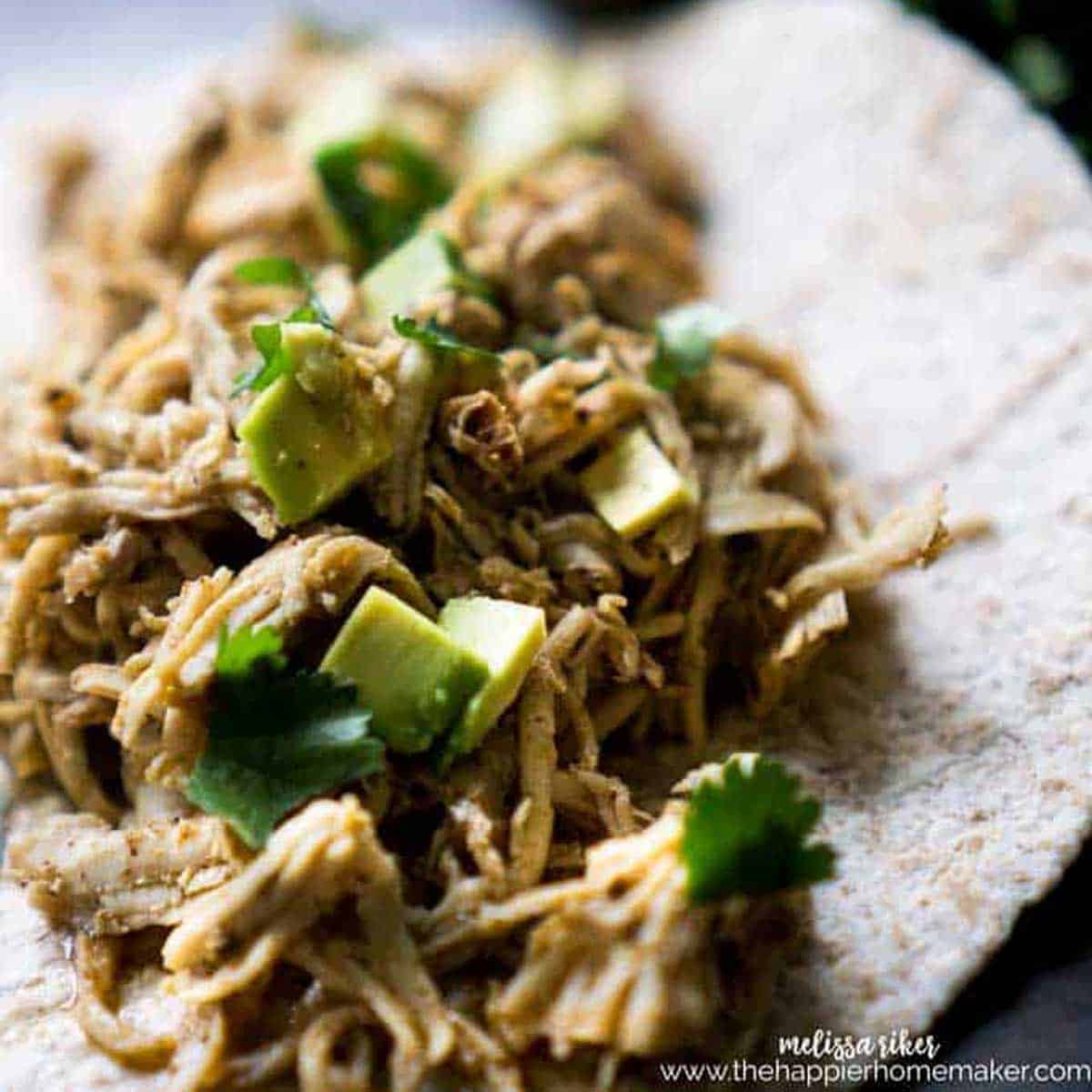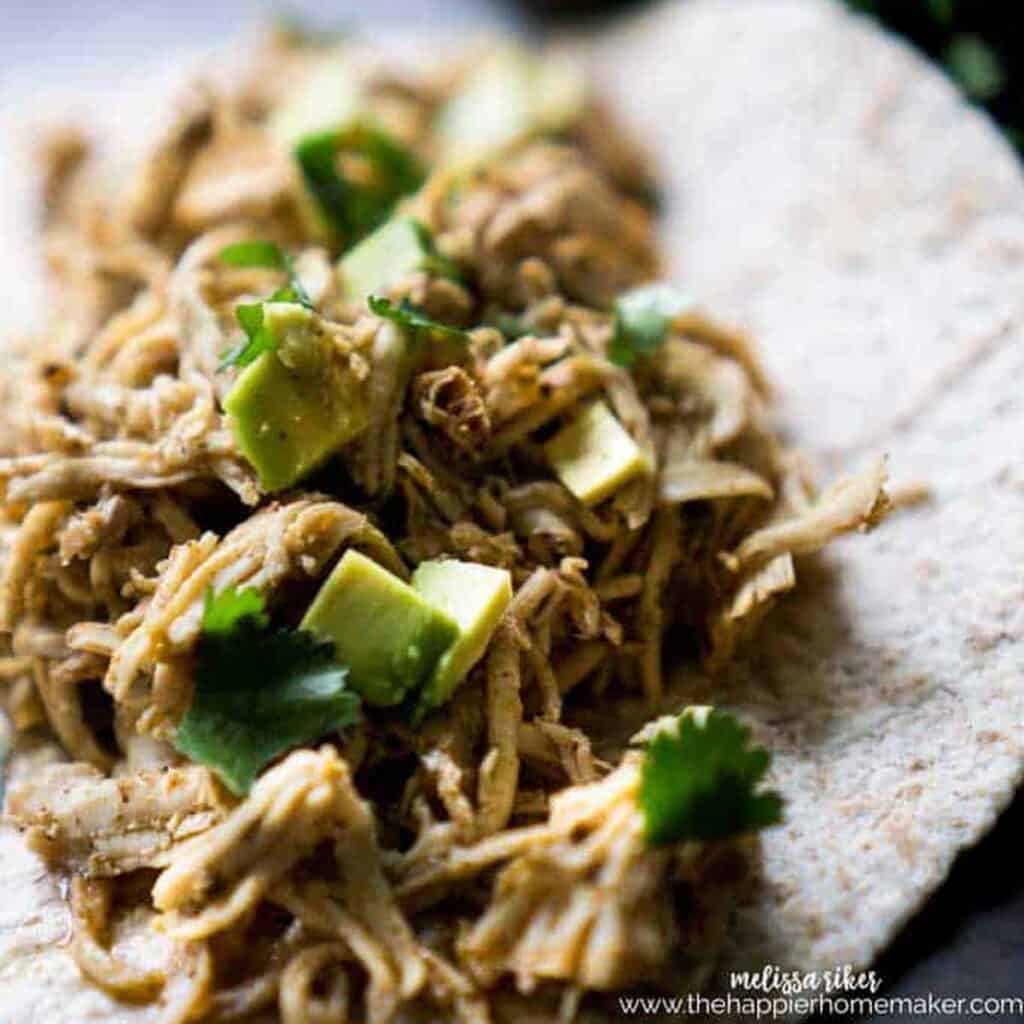 It doesn't seem possible that a meal could be made any easier than using a slow cooker. When you have leftover chicken, it really is even easier. Shred your chicken and add your ingredients to a pot on the stove top instead of the slow cooker. Simmer for about 20 minutes to let the chicken absorb the flavor and serve.
This can be served over a burrito bowl, in a burrito or taco, over a salad, even over mashed potatoes, or on its own.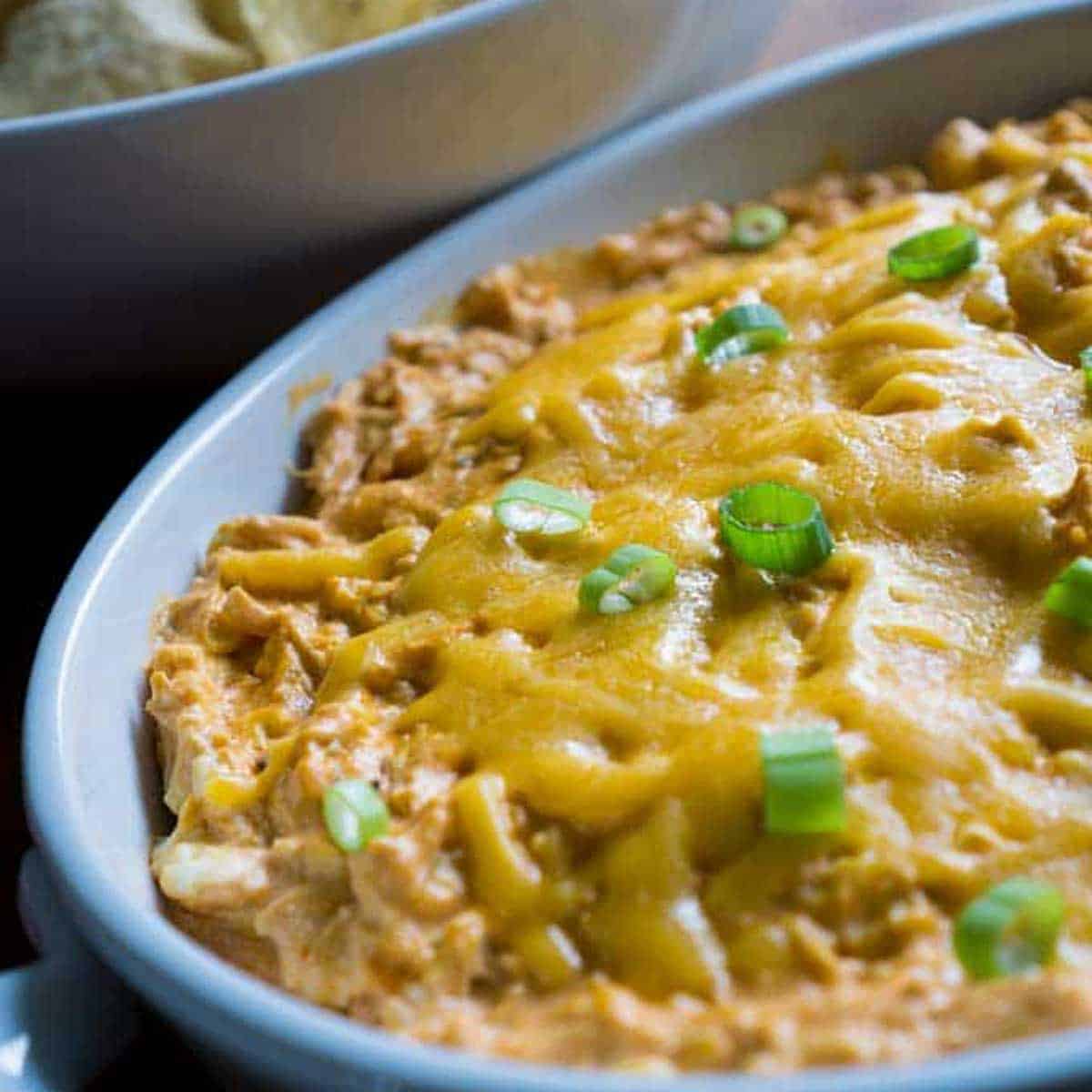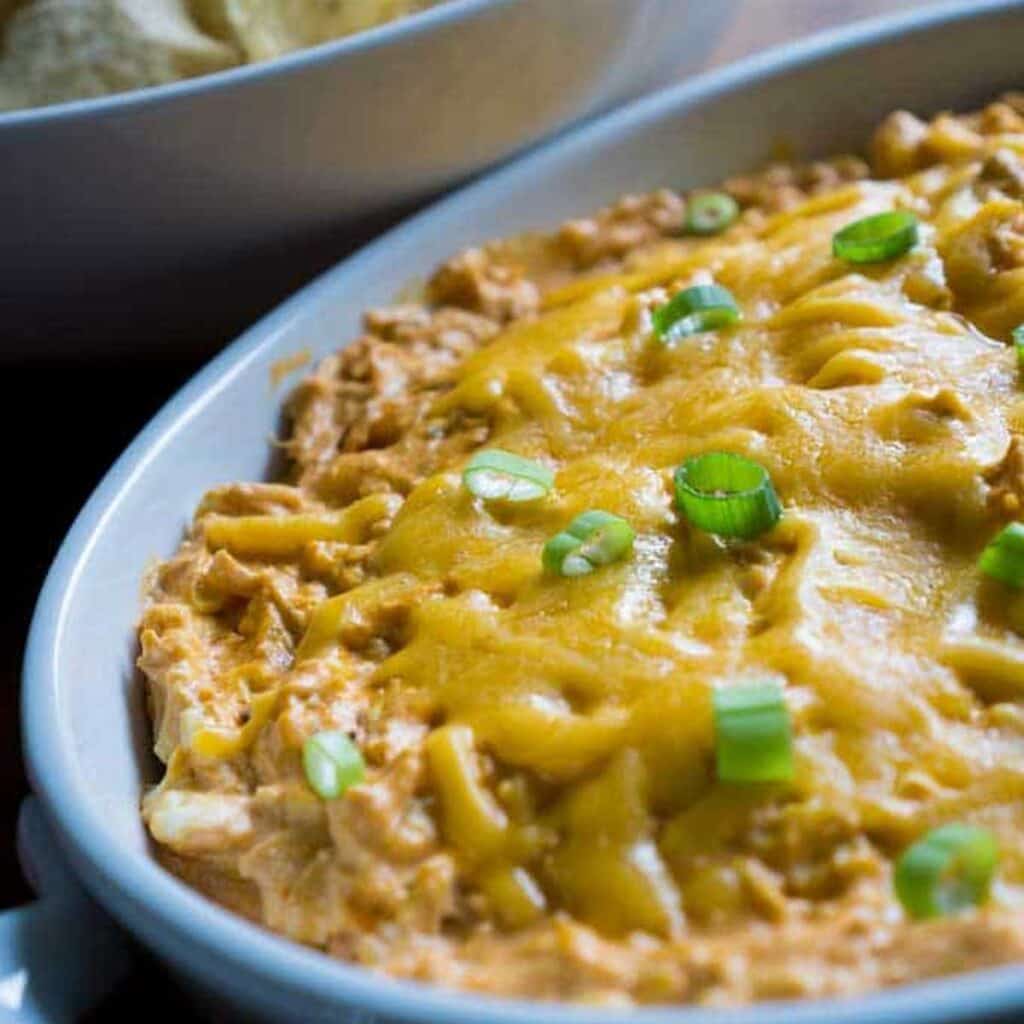 This is a super simple use of your leftover chicken. It's just an easy swap of shredded chicken instead of canned. The shredded chicken will take this dip to another level while keeping it coming in under 30 minutes to prep, cook, and serve.
This is a great movie night snack, party dip, or even lunch if you pair it with something healthy like celery sticks or even put it over a bed of lettuce. You could also add some black beans to this dip for more fiber and protein if you want to make it a meal.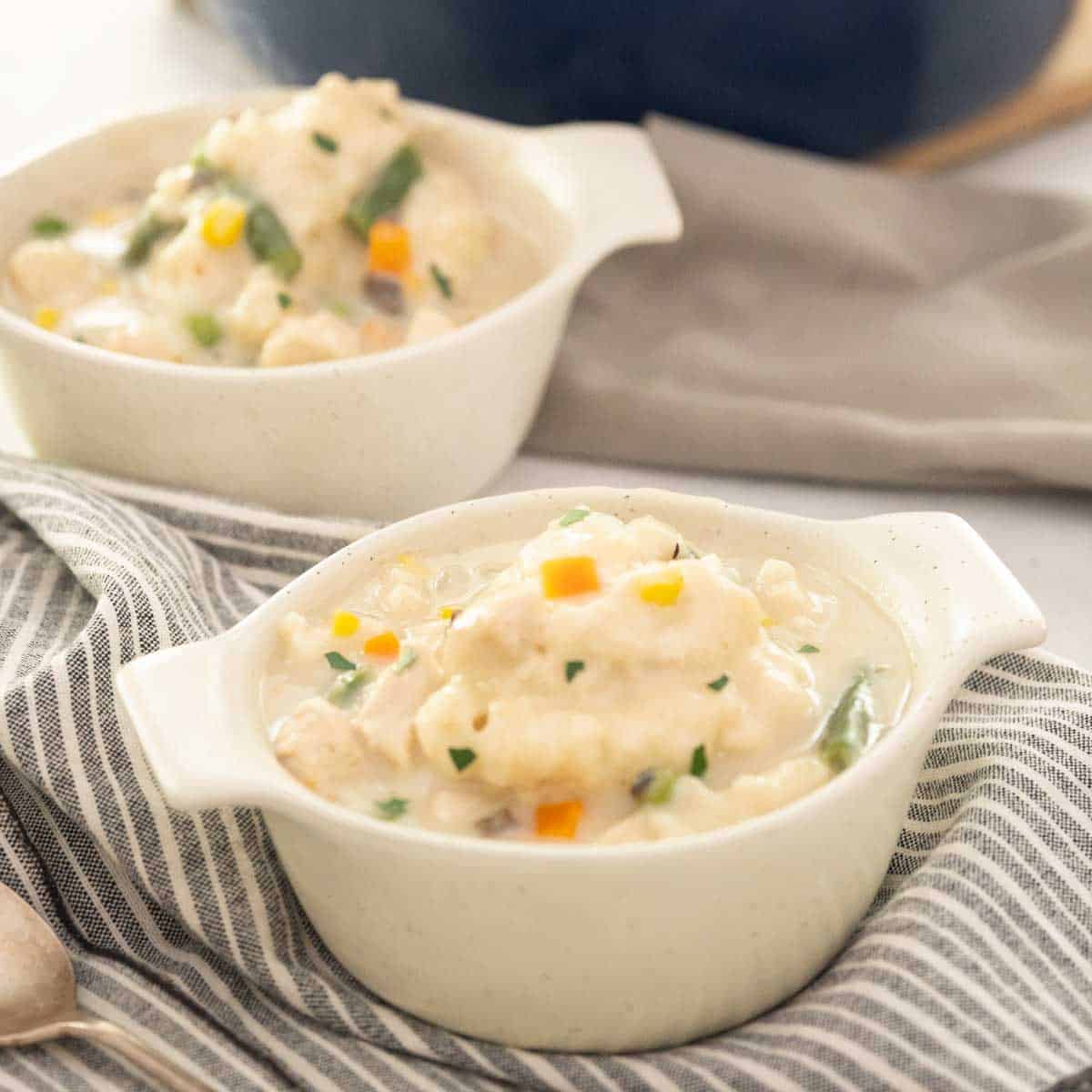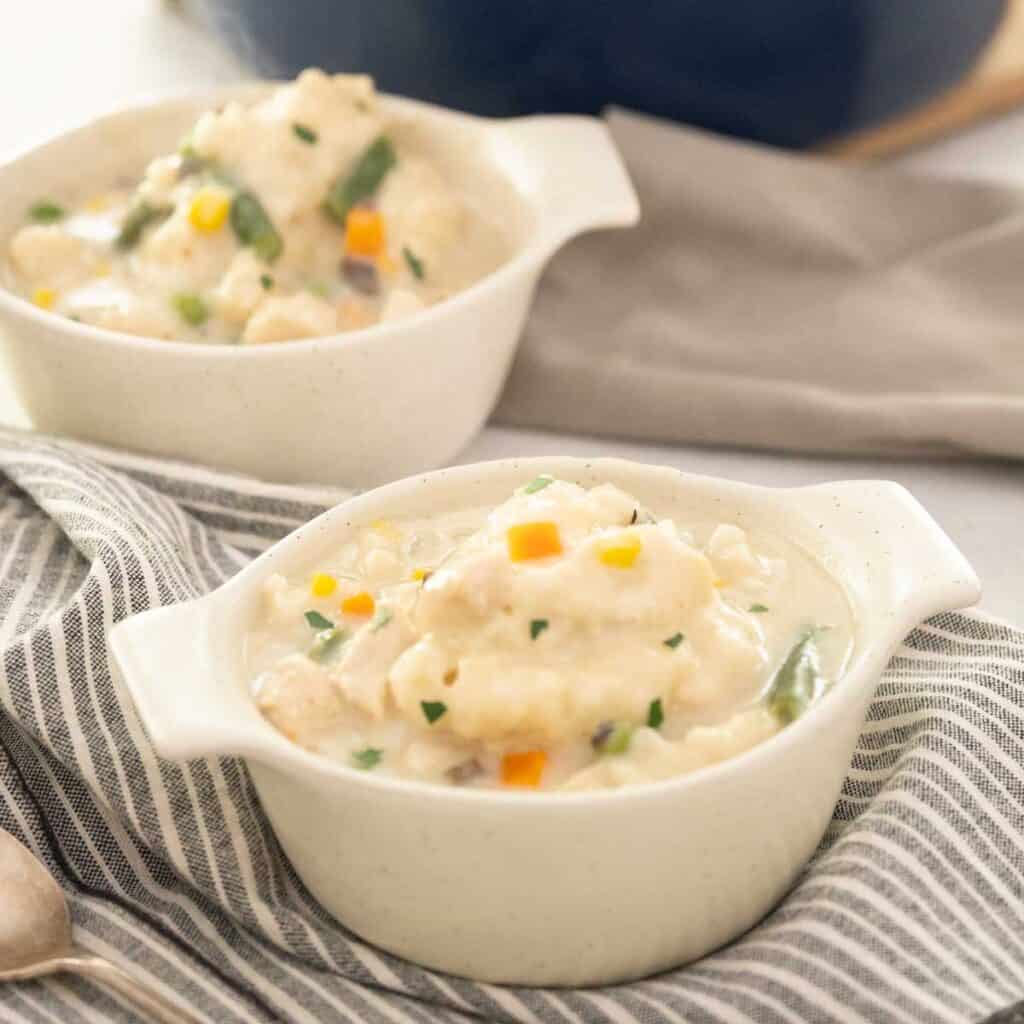 Finally, this chicken and dumplings recipe will be perfect to use your leftover chicken. Cube or shred your already cooked chicken and then follow the instructions. Simply skip the cooking time for the chicken and go right on to the next step as soon as you add the chicken to your pot. The liquids added will keep your chicken moist and delicious.
This classic chicken and dumplings recipe is made easier with biscuit instead of making your own dumplings. With a normal cook time of 25 minutes, you'll be ready to eat even sooner with already cooked, leftover chicken.