I love the versatility of pulled pork! It can be served in many different ways and with many different kinds of sides. In this post I'm sharing all the best sides for pulled pork.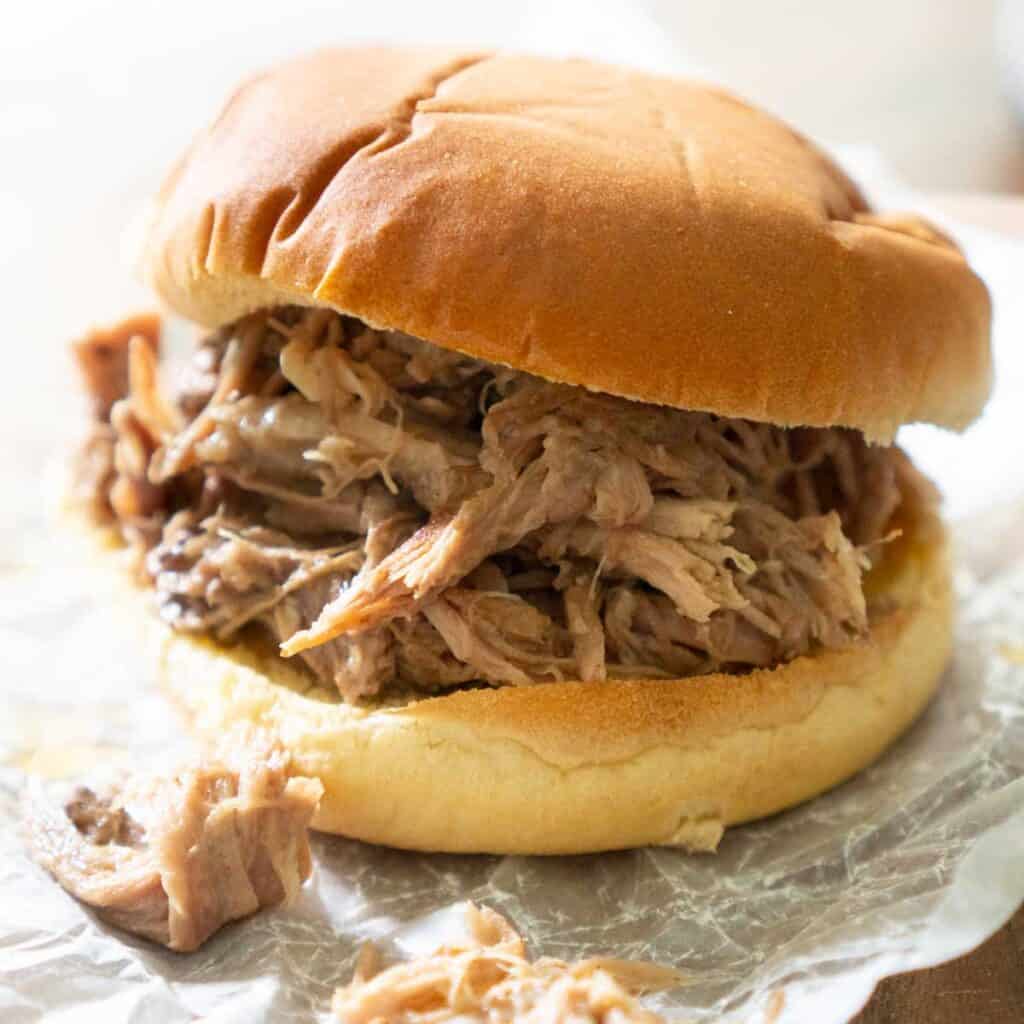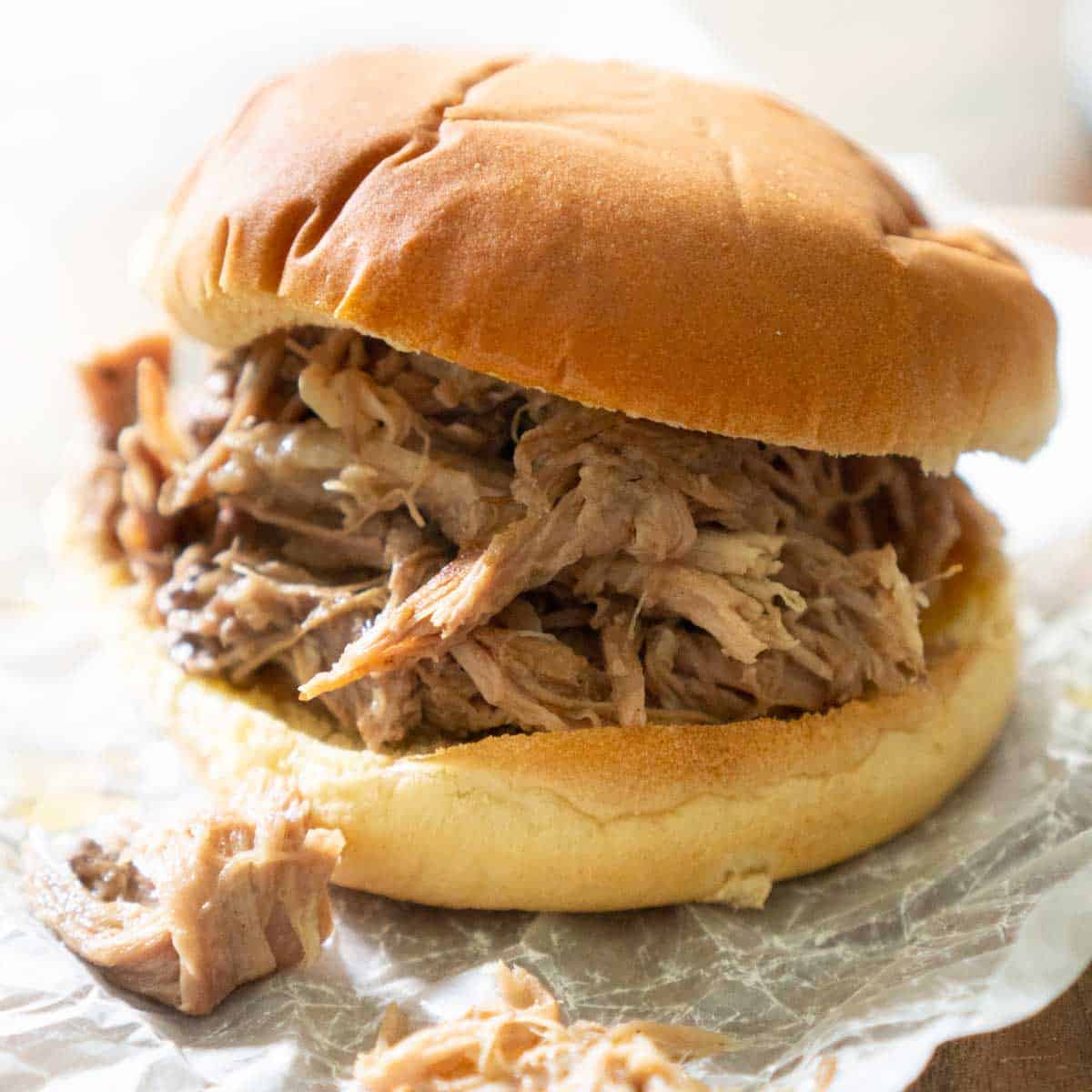 There is no single perfect side dish for pulled pork, but there are tons of great varieties to choose from! Pulled pork can be served on a sandwich, pulled pork nachos, and more! However, pulled pork doesn't truly need any of that to be delicious!
Ways to Serve Pulled Pork
The most common way to serve pulled pork is BBQ style, either plain or with BBQ sauce and either on its own or on a bun. Traditionally pulled pork is served with simple sides, the kind of food you would find at a cookout. The most common sides you'll see served with pulled pork are things like:
Sweet Corn
Coleslaw
Potato Salad
Macaroni Salad
There are plenty of other options though, so I put together a list of 25 pork side dishes for you to choose from! All of these are great ideas for pulled pork sides, whether you decide to put it on hamburger buns or leave it as is.
25 Best Sides for Pulled Pork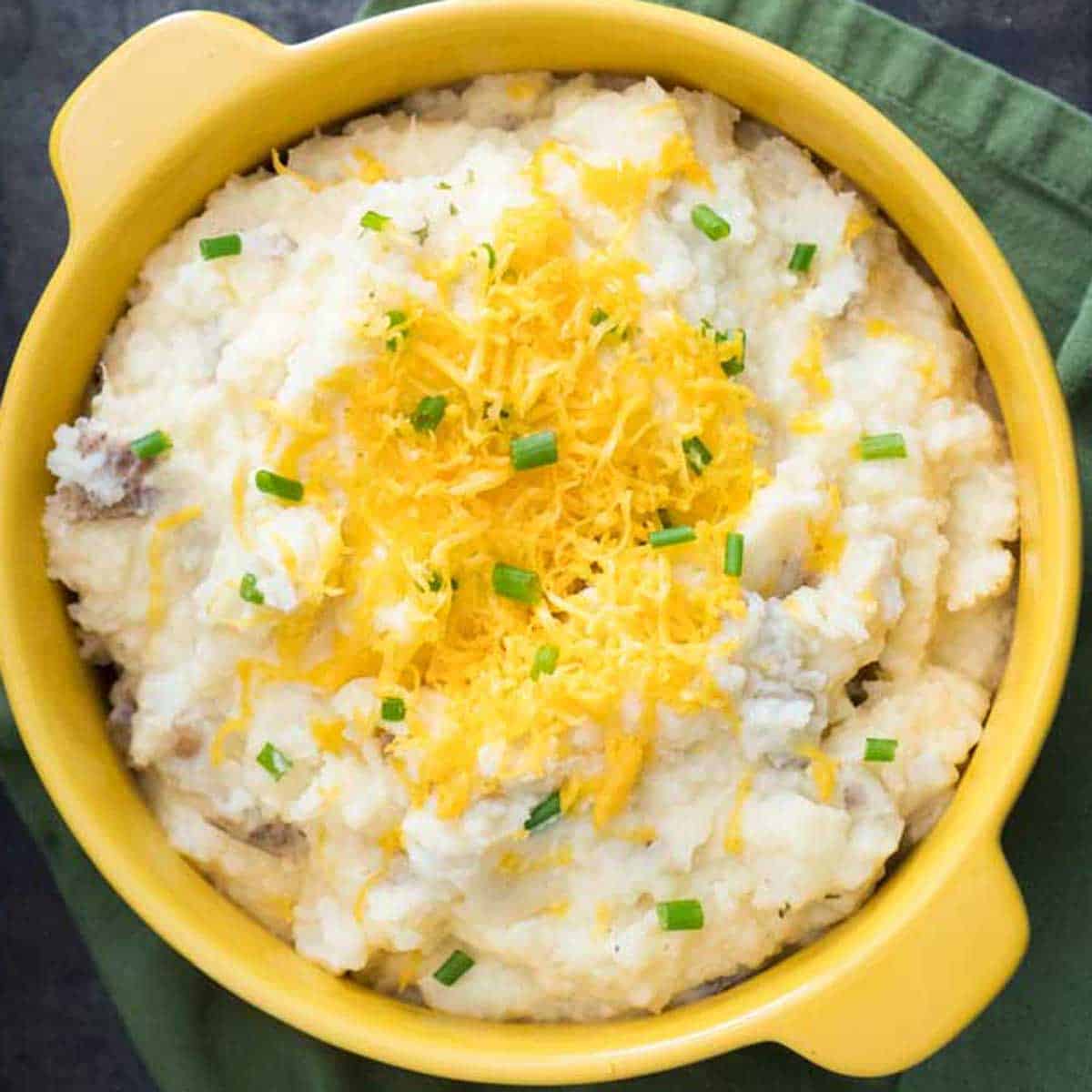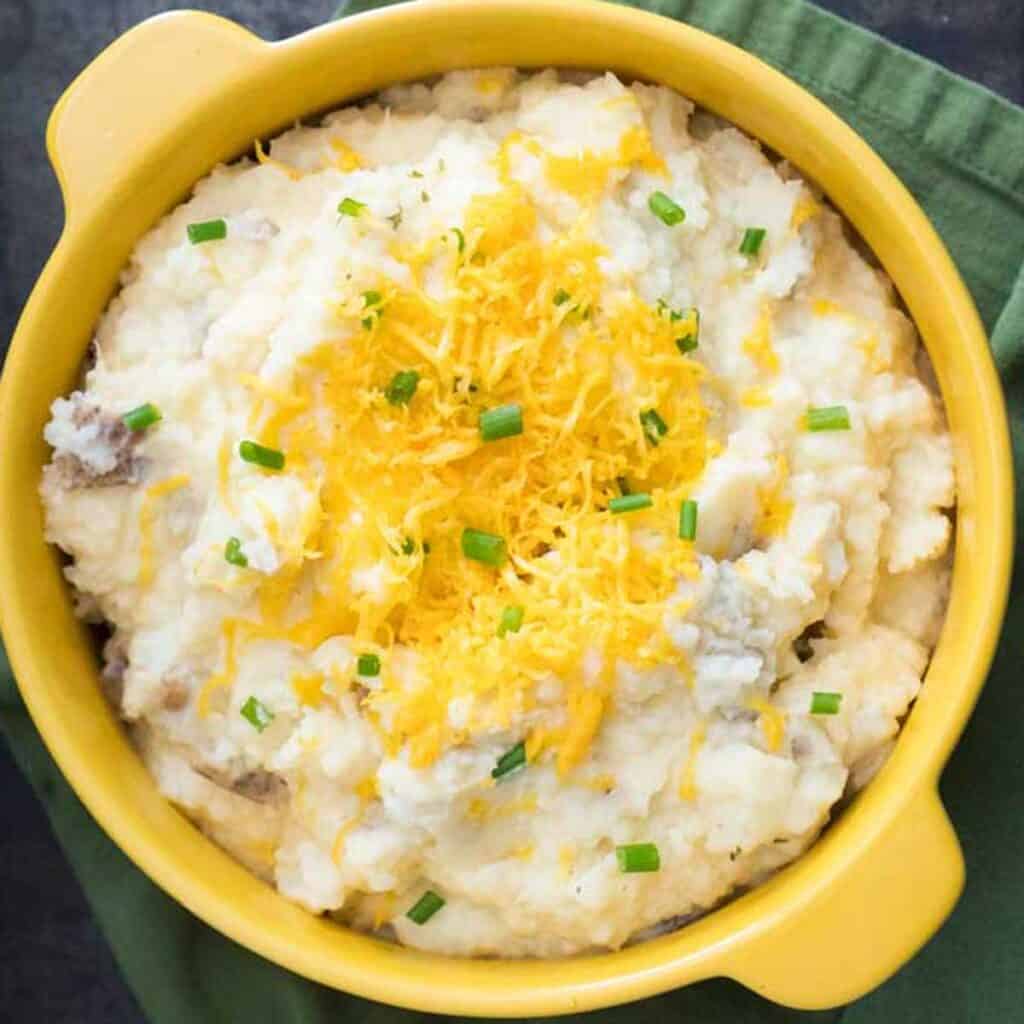 These buttery, super cheesy mashed potatoes are ready in under an hour and they are the most amazing comfort food. Mashed potatoes are always the perfect side for any meat centered main dish. Add to this another vegetable side dish and you have a full southern style meal.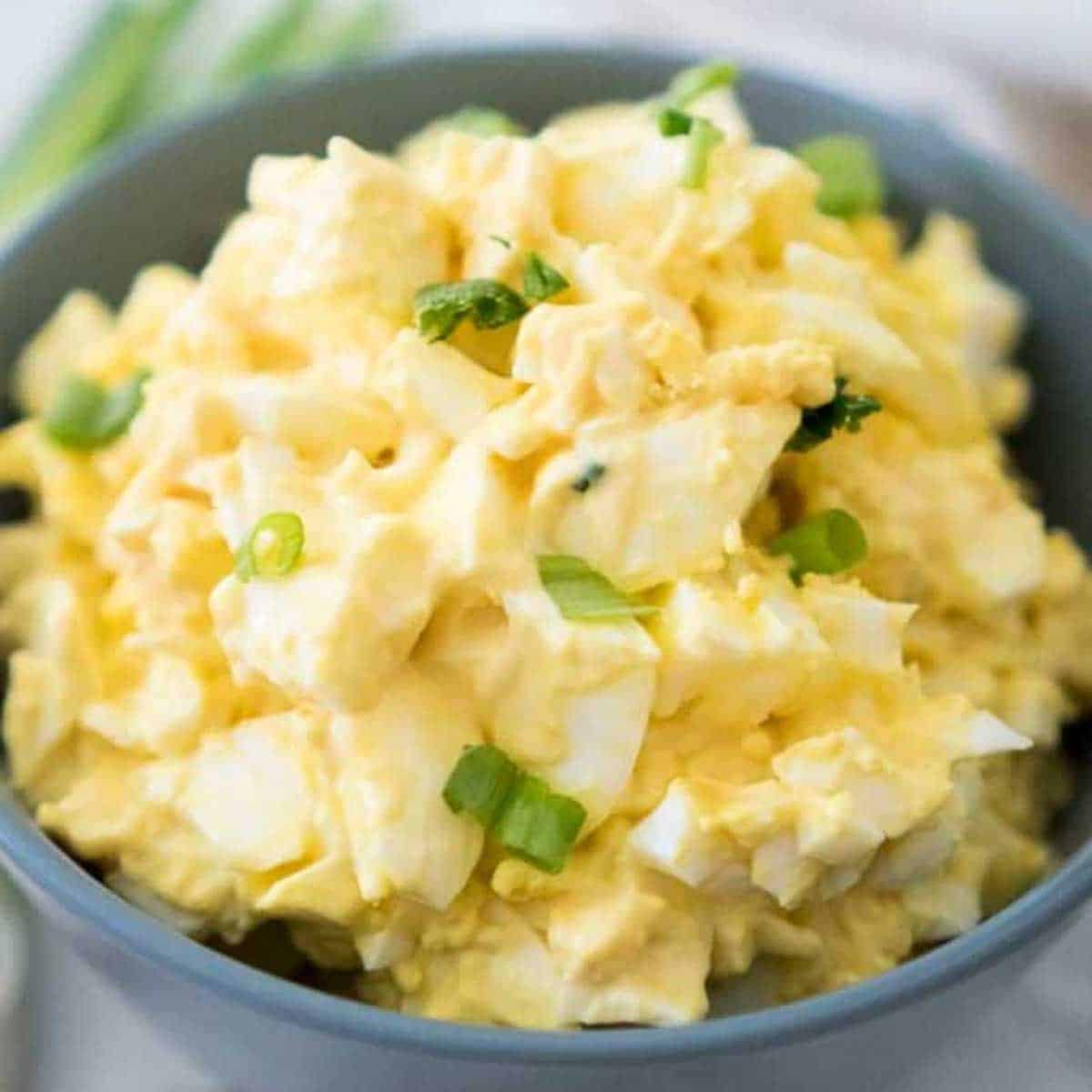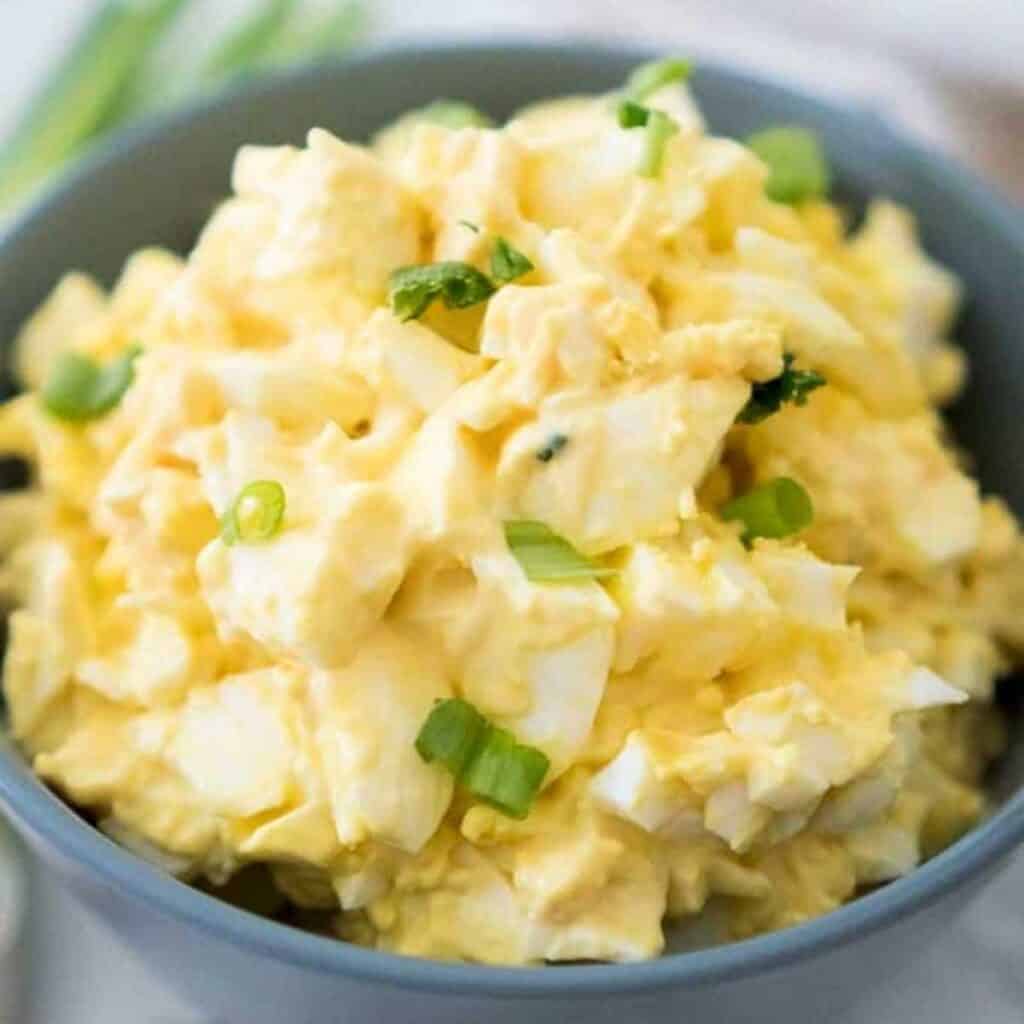 Egg salad is a great side dish option for a pulled pork sandwich. This is the ultimate cookout side dish, so if you're pulled pork needs a great summer side, try this simple egg salad.
Grilled corn is perfect with your pulled pork at backyard barbecues or a regular weeknight family dinner. This is one of the best BBQ side dishes and great if you're looking for healthy sides. This would be a great side to serve in addition to the Italian pasta salad or mashed potatoes.
Baked beans are a classic side dish for pulled pork. These calico beans are loaded with flavor and might be the best baked beans recipe you've ever had! They have a thick, sticky brown sugar sauce, three different kinds of beans, bacon, and beef. This only takes about 15 minutes to prep, but they cook for 90 minutes.
You can't have a southern pulled pork meal without homemade mac and cheese. This easy recipe is a homemade twist on boxed mac and cheese. This is one of my favorite side dishes because it's so simple and super fast.
The best part of this recipe is that it's kid friendly and it only takes 30 minutes to make, but it looks and tastes like it's made from scratch.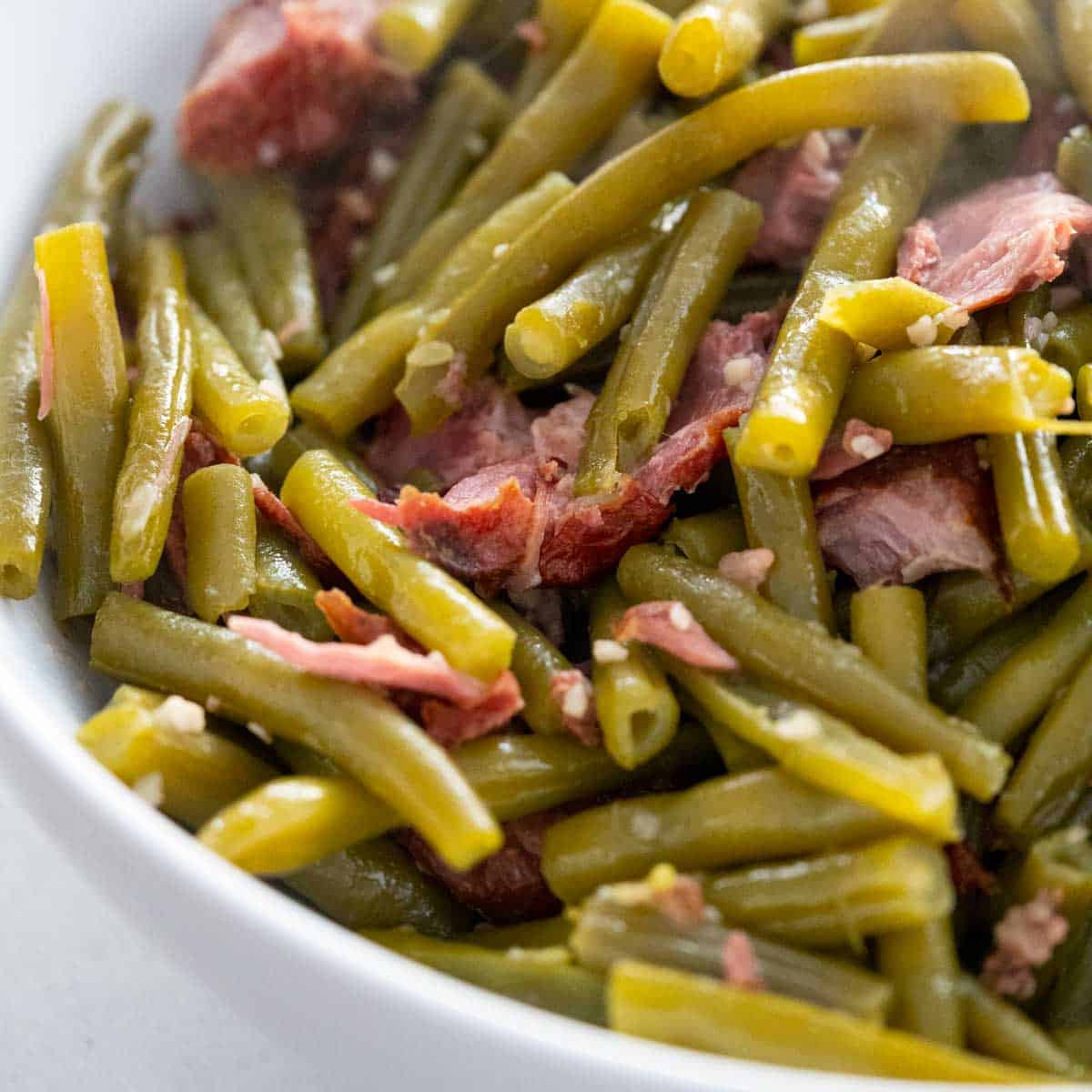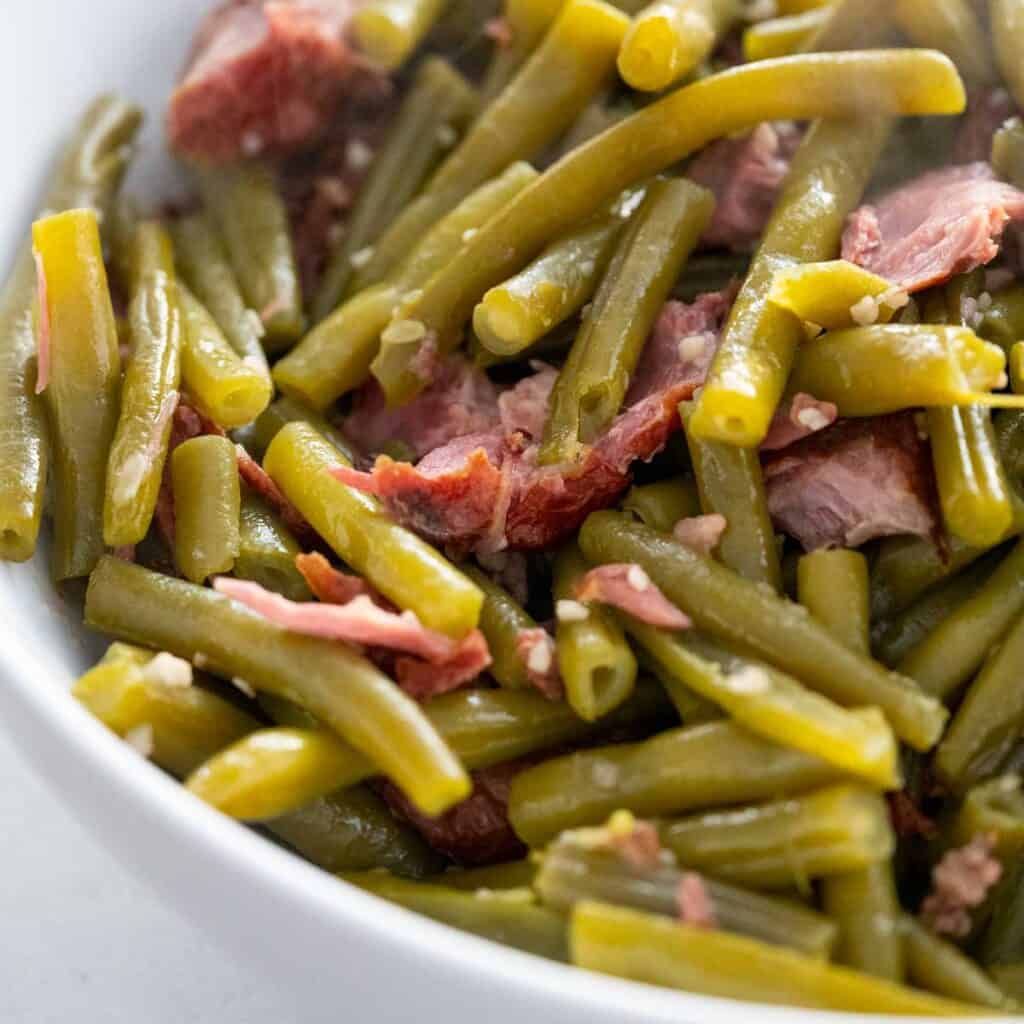 This classic southern green beans recipe is slowly simmered with onion, garlic, and smoked meat.
This is a country-style recipe that requires time but not a lot of attention. The only special skill it requires is patience for the flavors to cook together to perfection. Since it takes a little longer to cook than regular green beans, I like to make a big batch so we can eat them with several meals.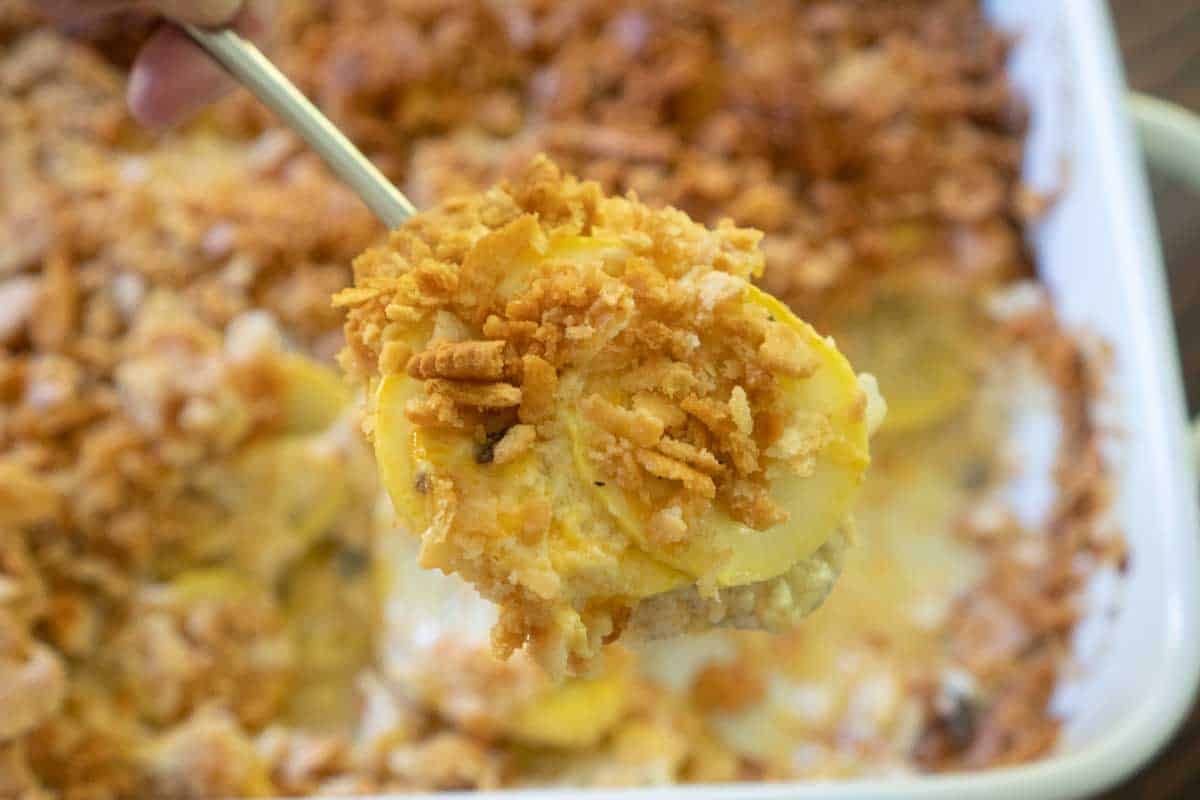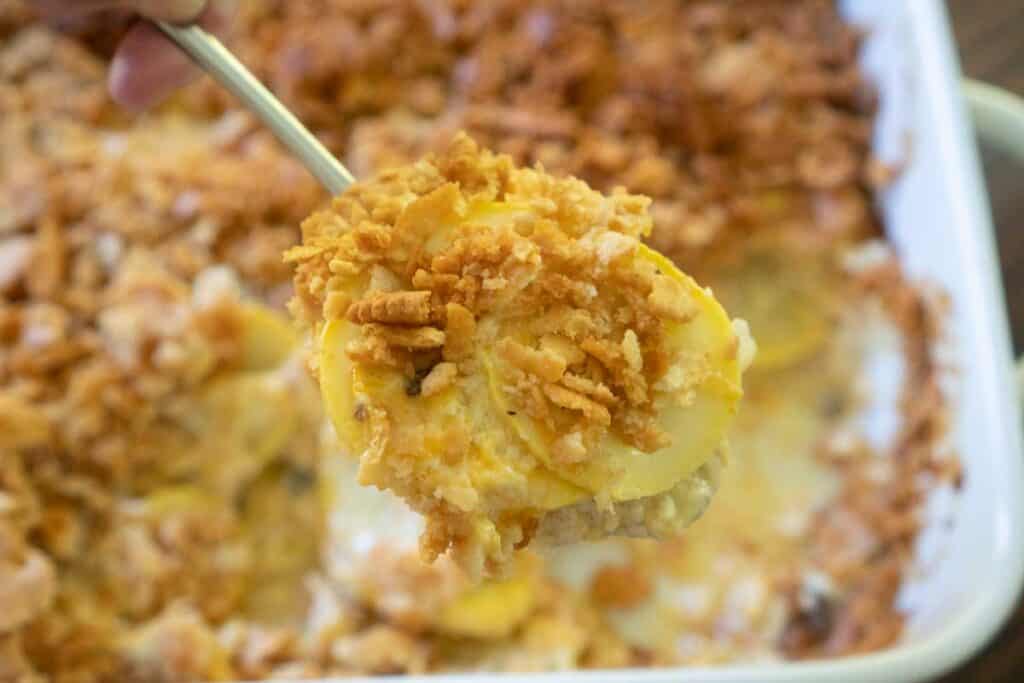 This is a hearty dish that has a creamy sauce made with cheddar cheese and cream of mushroom soup. This casserole can even be made ahead of time and frozen for convenience. You can even use zucchini instead of squash or a combination of both. This is a filling side dish so you don't really need more than one side if you don't feel like making anything else.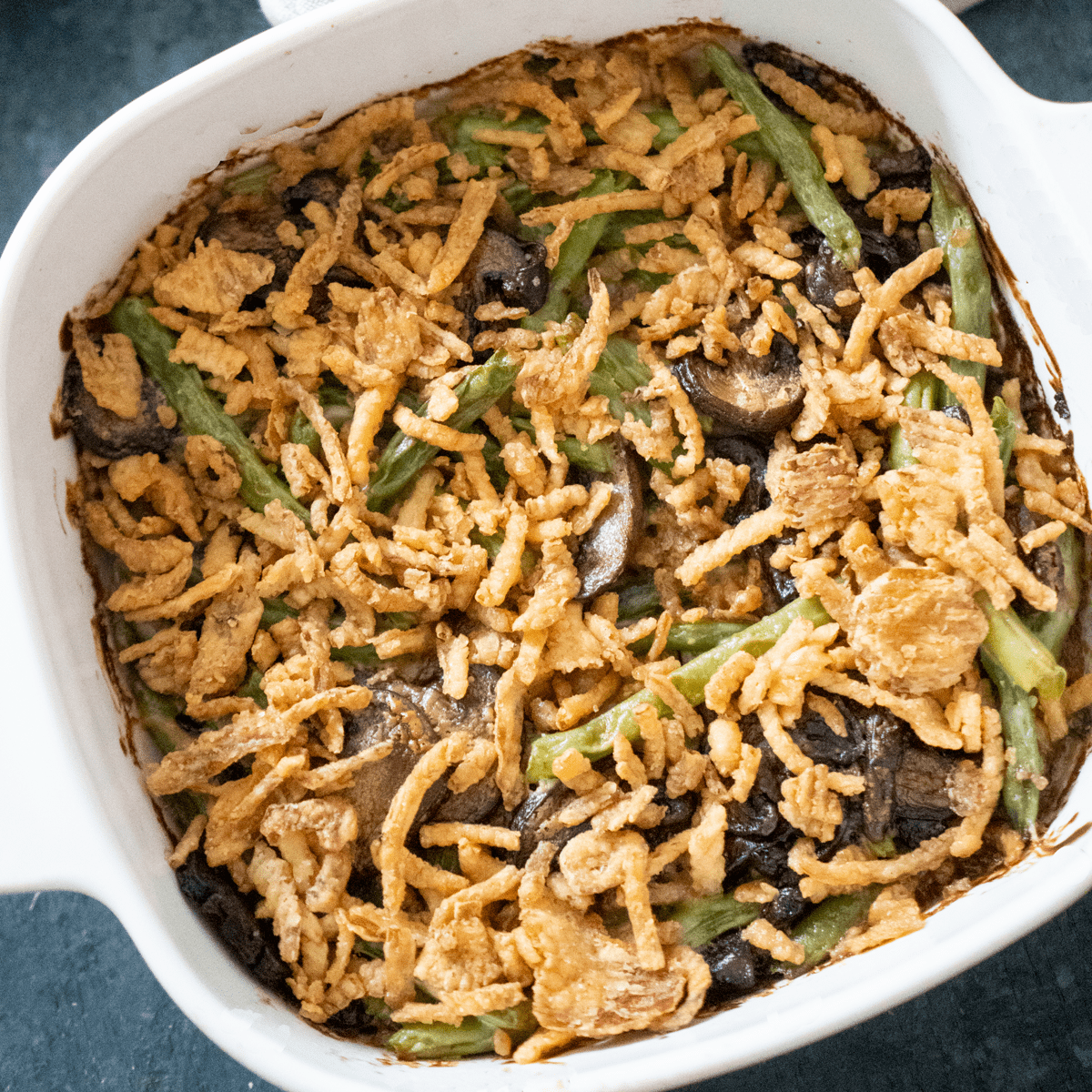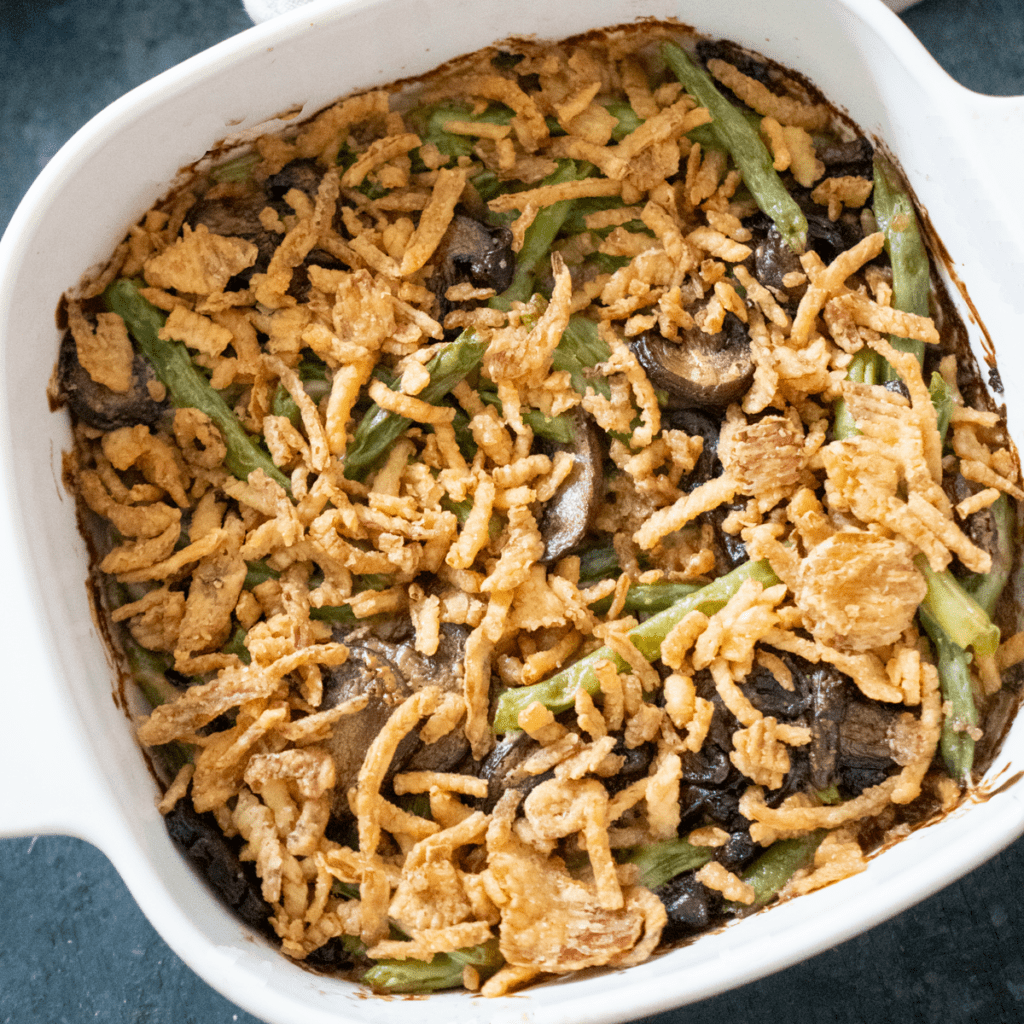 This tasty side dish is familiar to most people as a traditional Thanksgiving side, but it's great for any regular meal, holiday, or special occasion. It's also a great side for pulled pork!
I would categorize this under classic comfort food too, it's so delicious. The best part is, you practically just dump all the ingredients into a pan, mix, and bake.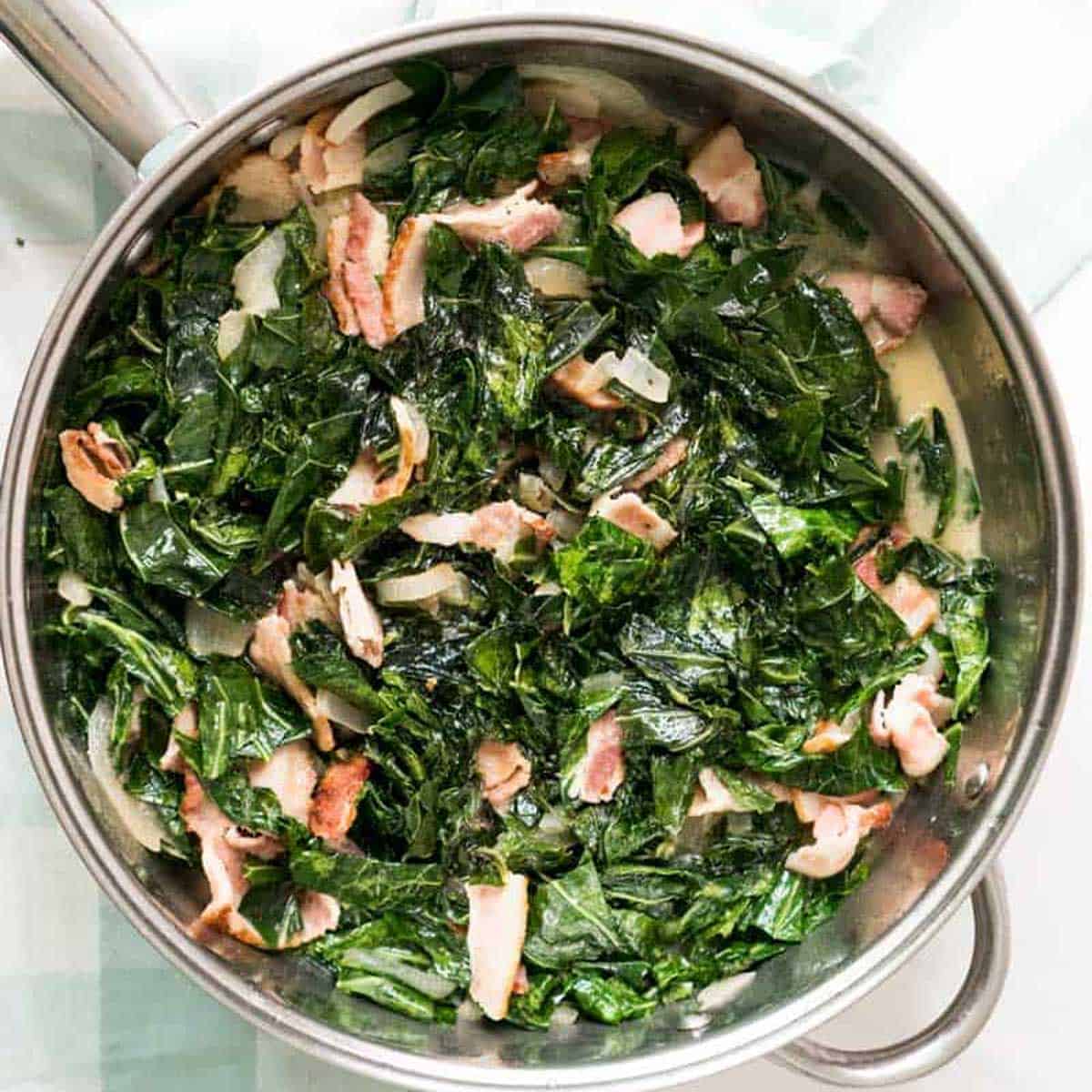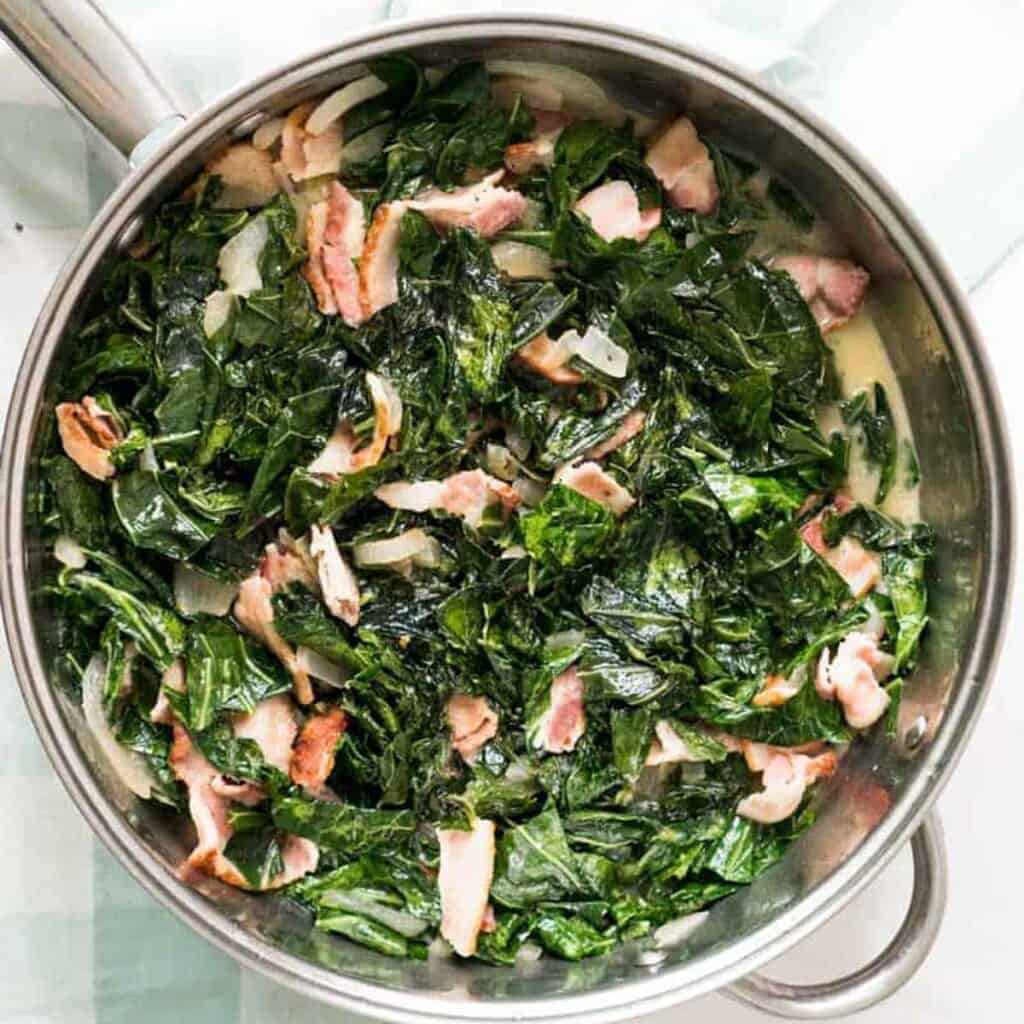 Another classic southern recipe, collard greens have that country cooked flavor that pairs so well with any pulled pork dish. This recipe is a bit of an easier take on a classic recipe that takes more time.
With just a few ingredients and a little time you can have the perfect vegetable side to add to your meal. If you like spicy foods, you can spice these up with red pepper flakes.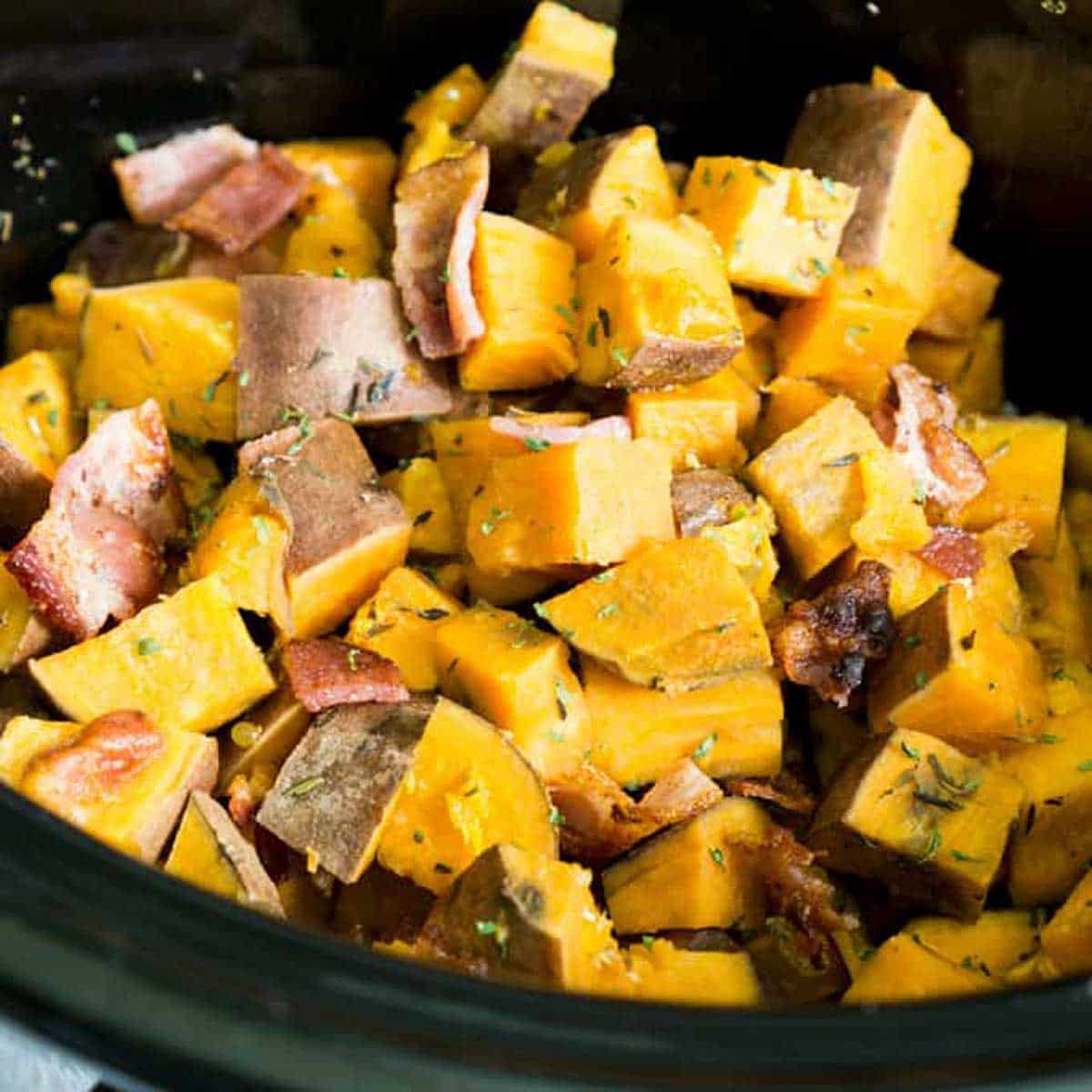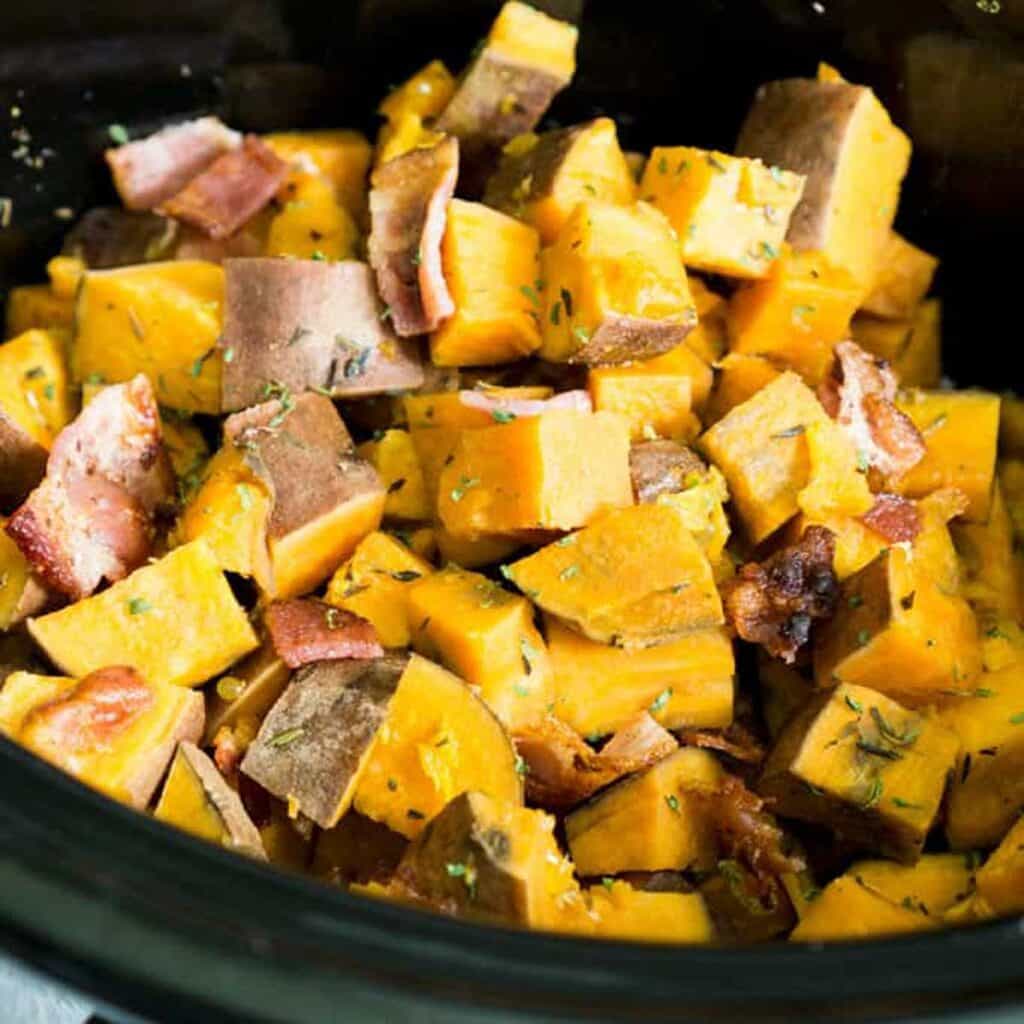 Who doesn't love a prep-it-and-forget-it meal in the slow cooker? This super simple sweet potato with bacon recipe only requires 10 minutes of prep, then it cooks for 3 hours on its own.
These are a perfect choice for large gatherings or if you want to have leftovers because they're inexpensive and easy to make in bulk in the slow cooker.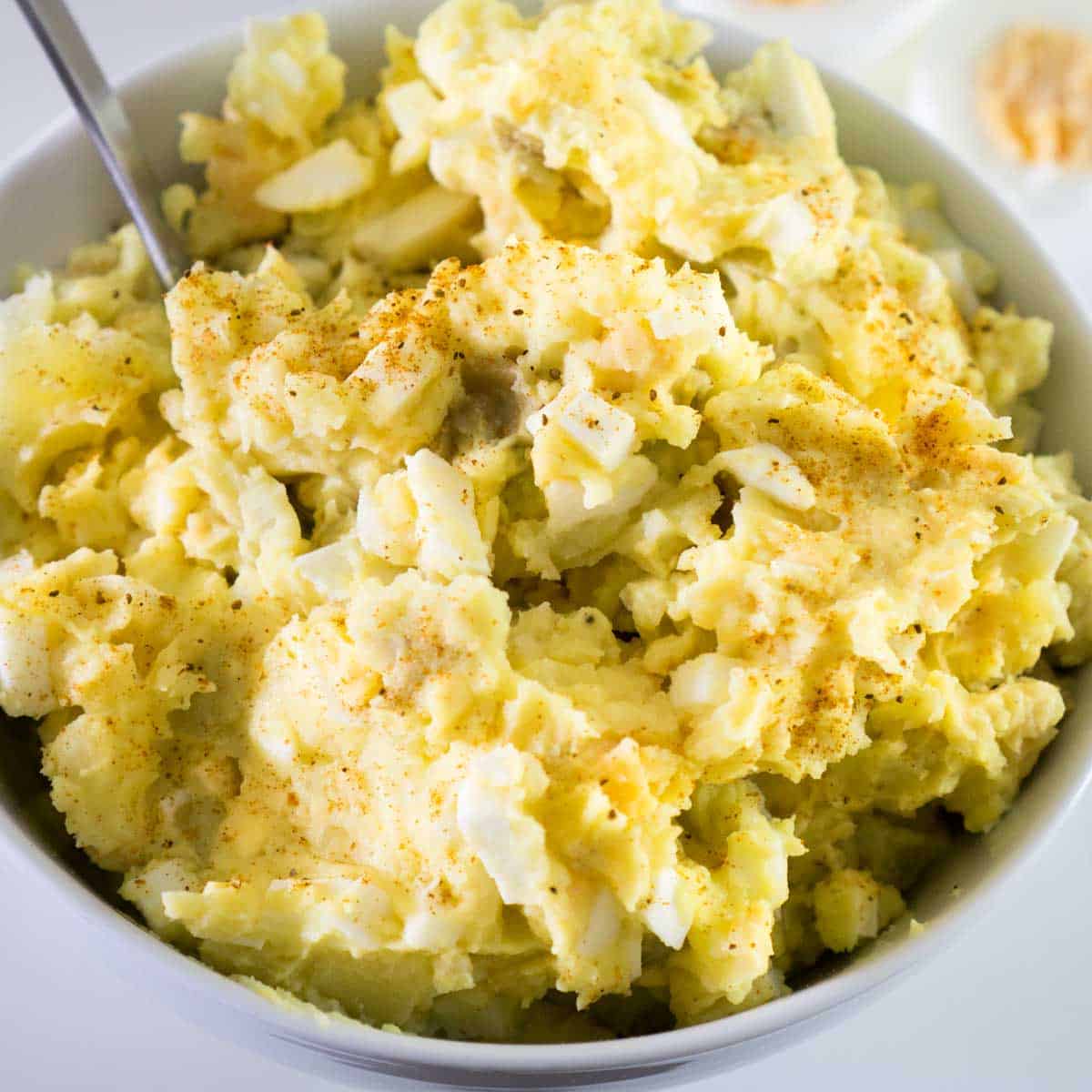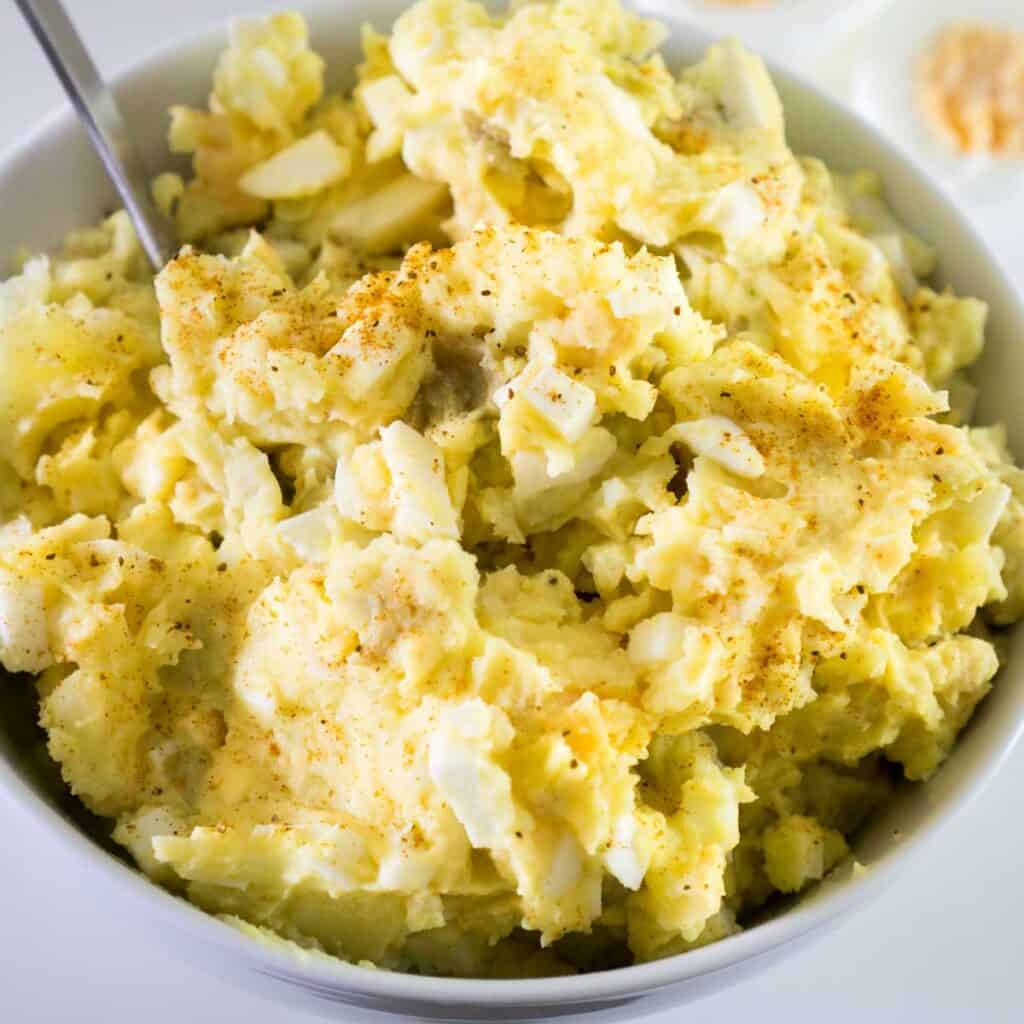 This take on potato salad is absolutely delicious and perfect as a pulled pork side. Again, since pulled pork is such a great cookout food, sides that are traditionally served for cookouts come to mind when you're planning a full meal. That means we can't leave potato salad off the list. This twist on traditional potato salad has that perfect deviled egg flavor.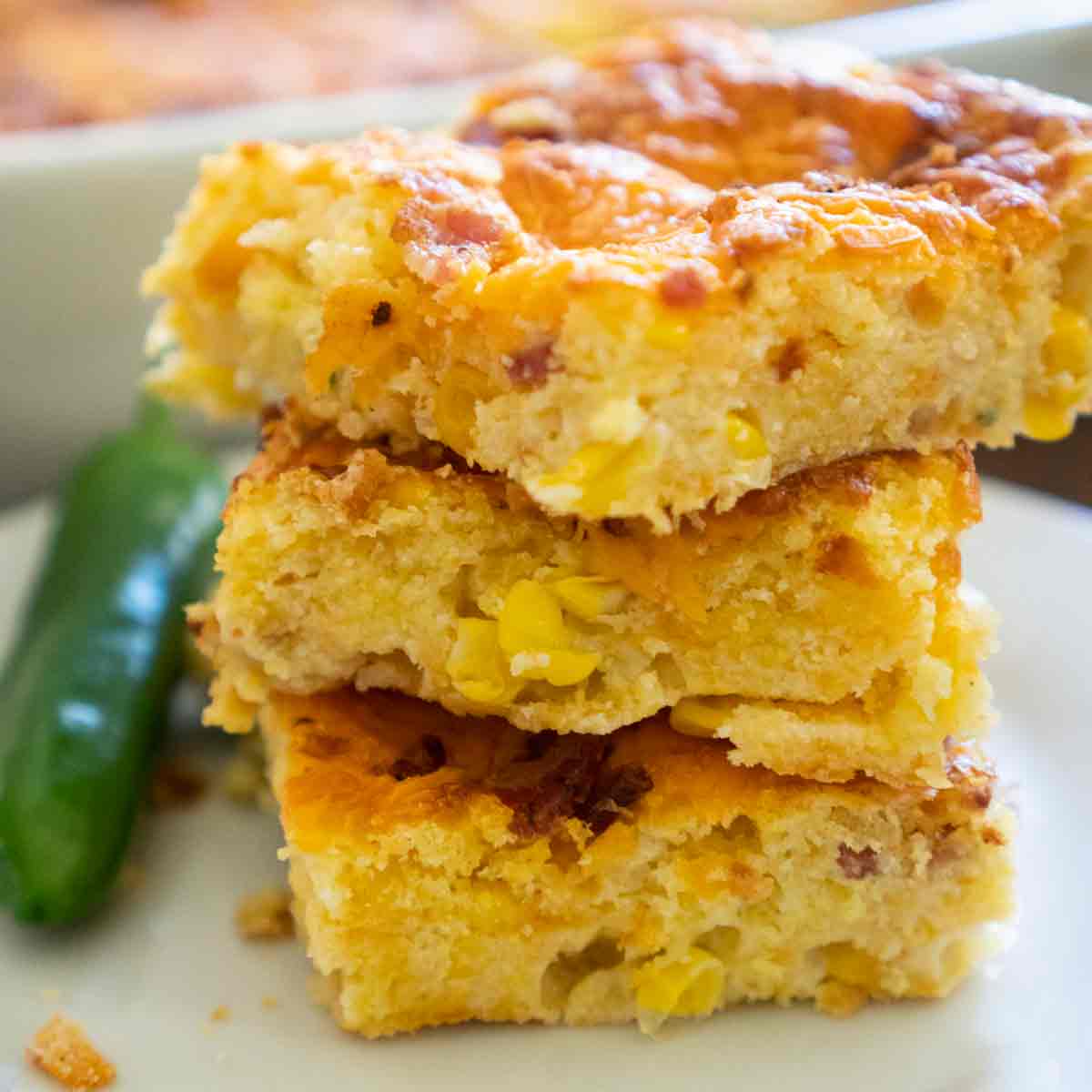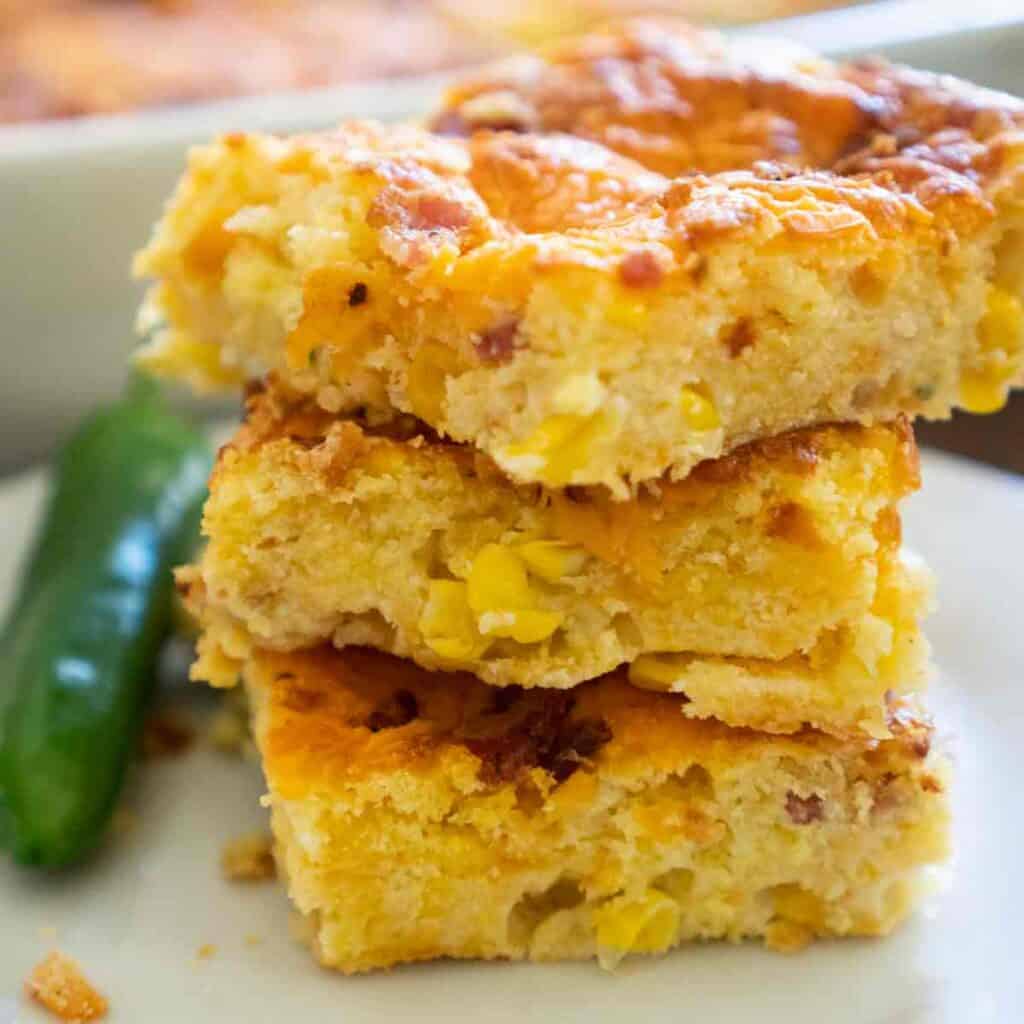 This is my favorite cornbread recipe. Sure, plain cornbread is great, but once you taste this recipe with green chilies and cheese you won't want to go back.
This cornbread takes about 40 minutes and can easily be whipped up while your pulled pork is cooking. You can make this cornbread a little spicier by using jalapeños instead of green chilies.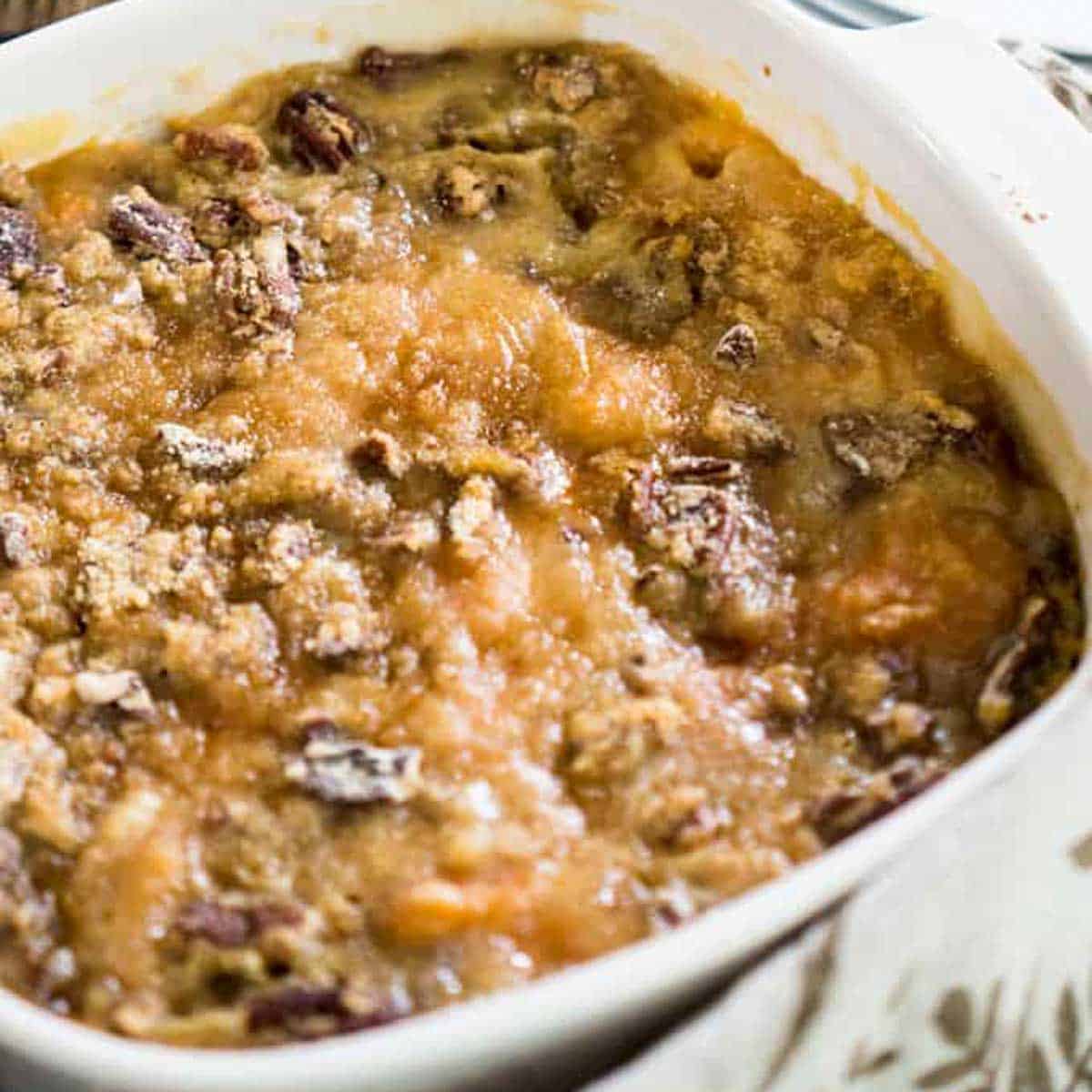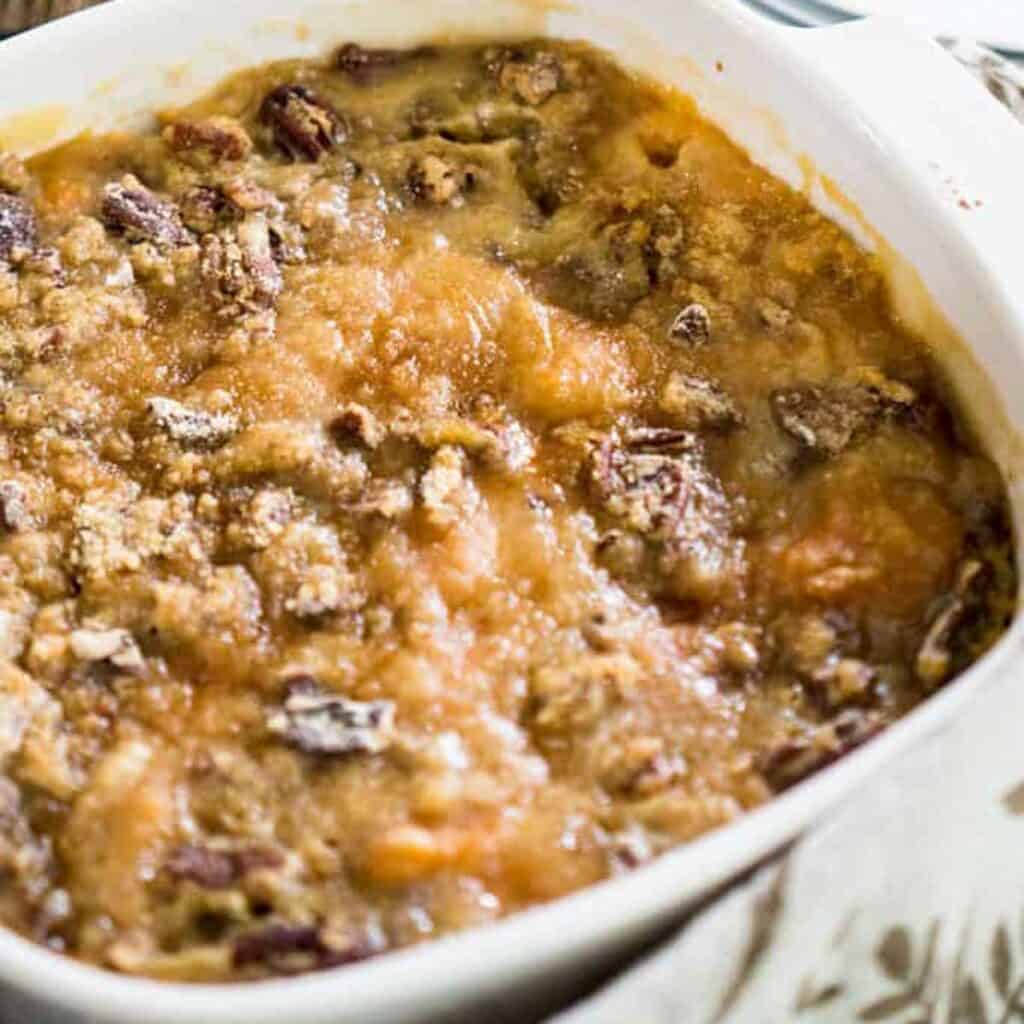 Sweet potato casserole is another classic holiday dish that we love to have any time of year. This recipe is super easy and while some may serve this as a dessert, many serve it as a side dish. It only takes 35 minutes to throw this together, cook it, and get it on the table. Sweet flavors pair well with pulled pork, so this casserole dish will fit right in.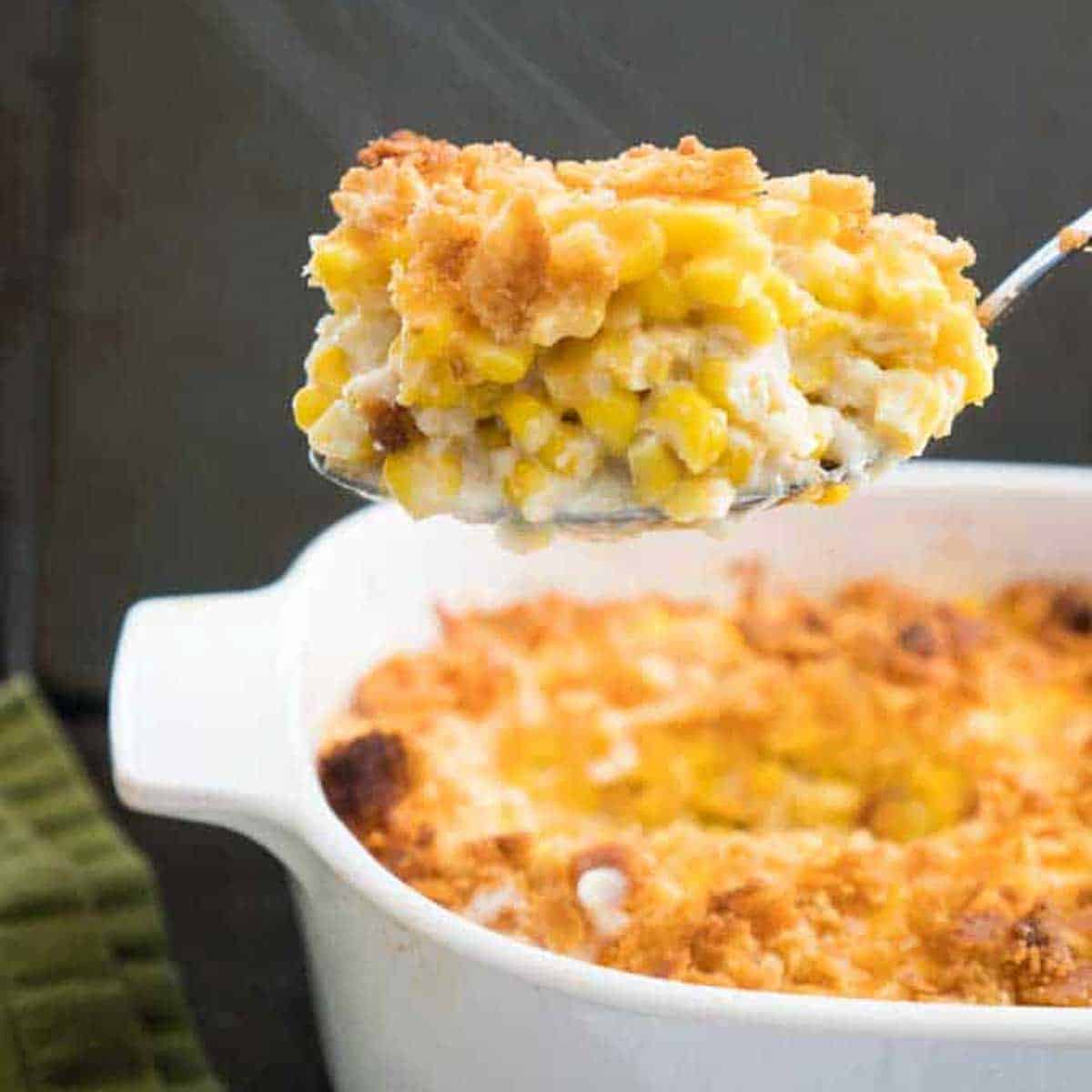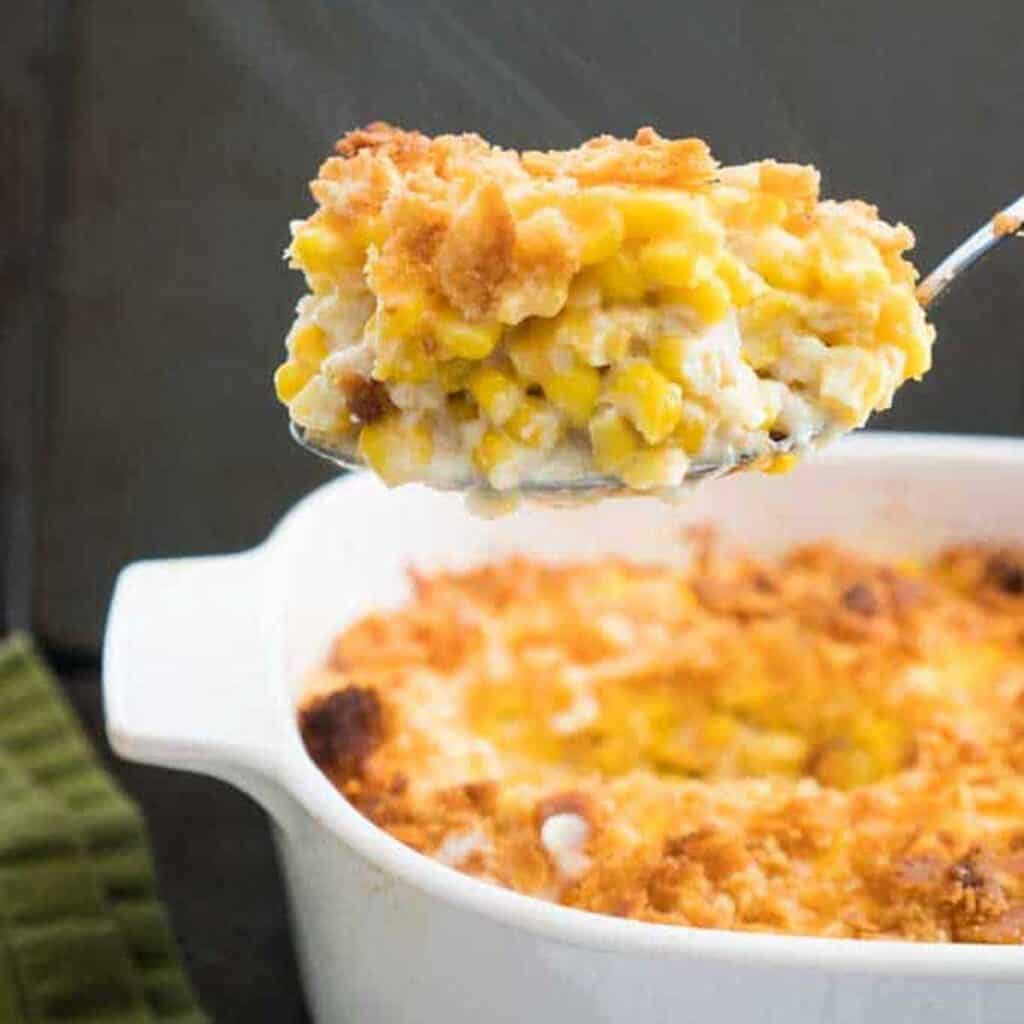 This dish, also called corn souffle, is baked with a good portion of cheddar cheese and topped with buttery ritz crackers that crisp up when they're baked.
Many people make this recipe for holiday meals, but this full proof recipe is so easy that you'll find yourself making it all the time. This side dish looks like it takes a lot of work, but it's so easy and everyone will love it.
Making smashed potatoes from scratch sounds complicated, but it really isn't! This smashed potato recipe takes a little longer to make but because pulled pork is a long cooking dish you'll have plenty of time to make them while the pork cooks.
The potatoes are first boiled to soften them, then smashed flat and baked in the oven until nice and crispy. They are a great alternative to baked potatoes or french fries because they are the best of both of them!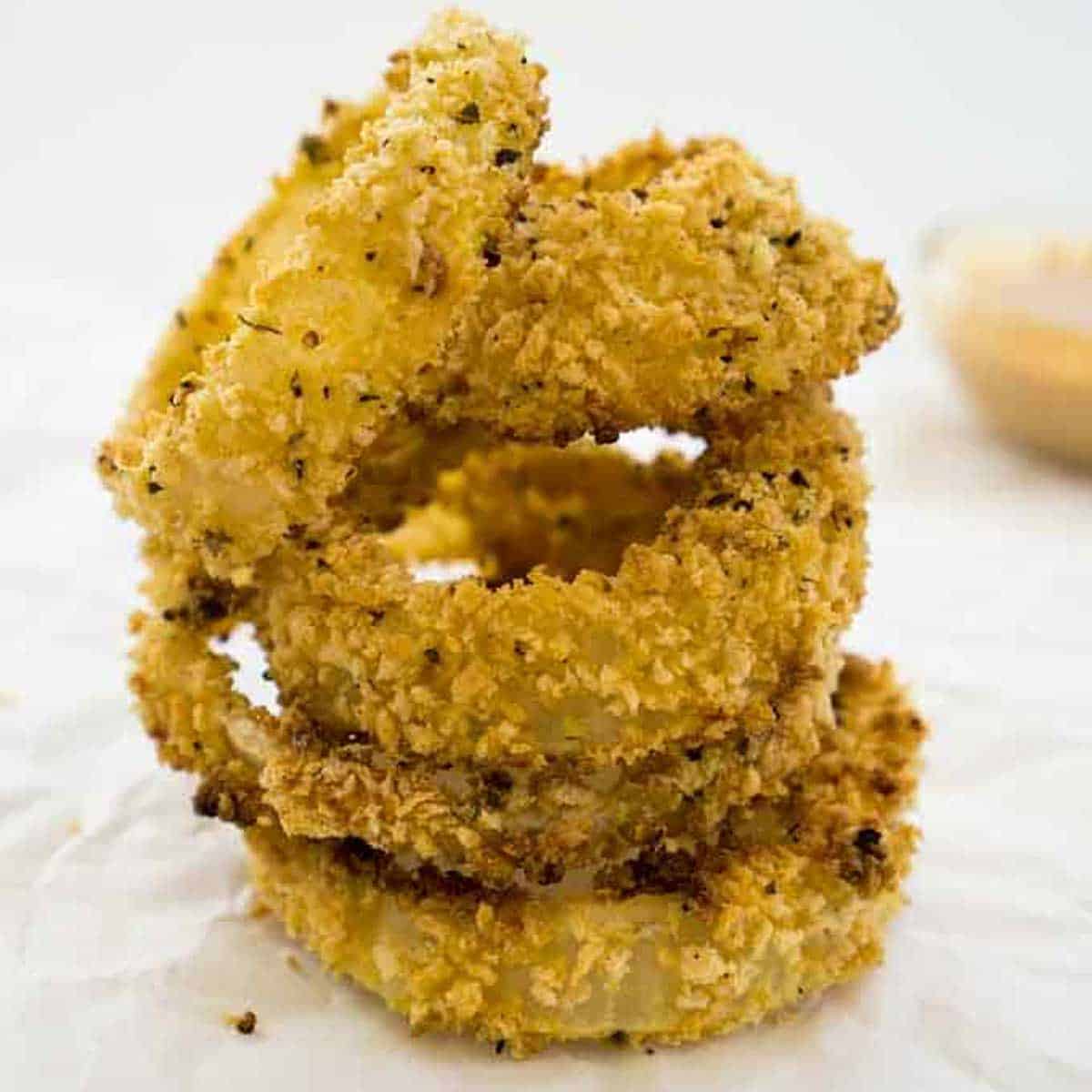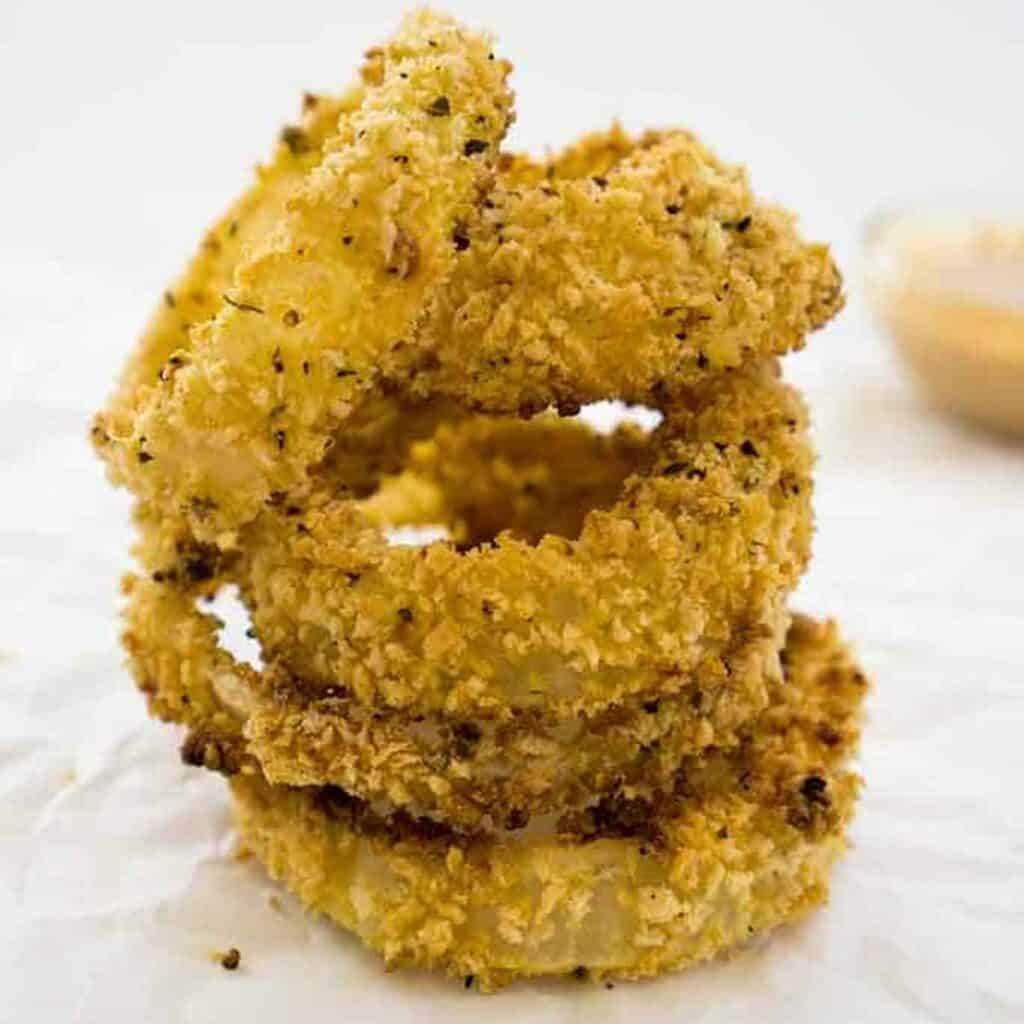 These crispy baked onion rings pair perfectly with a pulled pork sandwich! This simple side is a healthier option to regular fried onion rings and it compliments the pork flavor so well.
Another delicious way to eat them in to add them to your pulled pork sandwich with barbecue sauce and coleslaw. However you choose to use them, crispy baked onion rings add the perfect flavor to your pulled pork meal.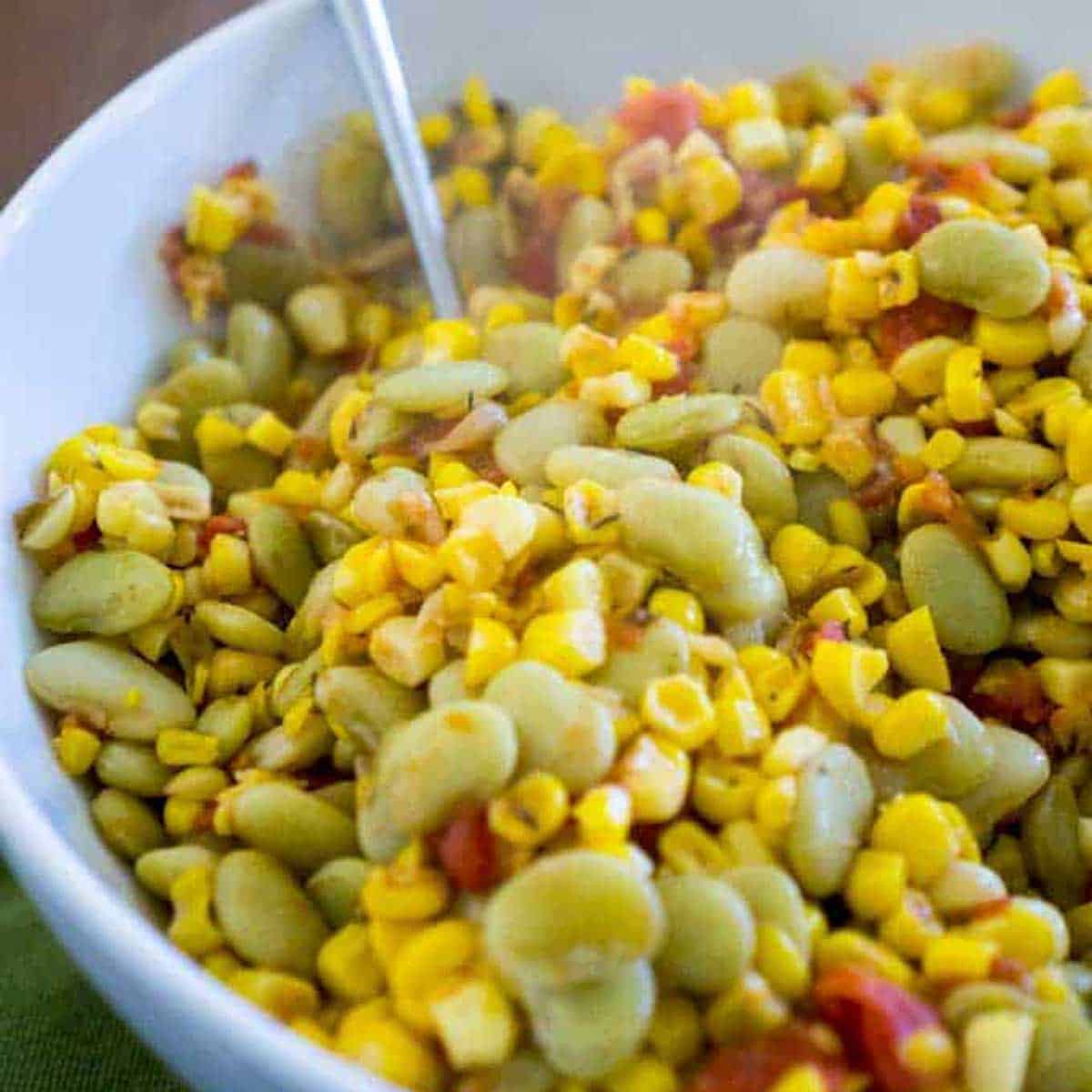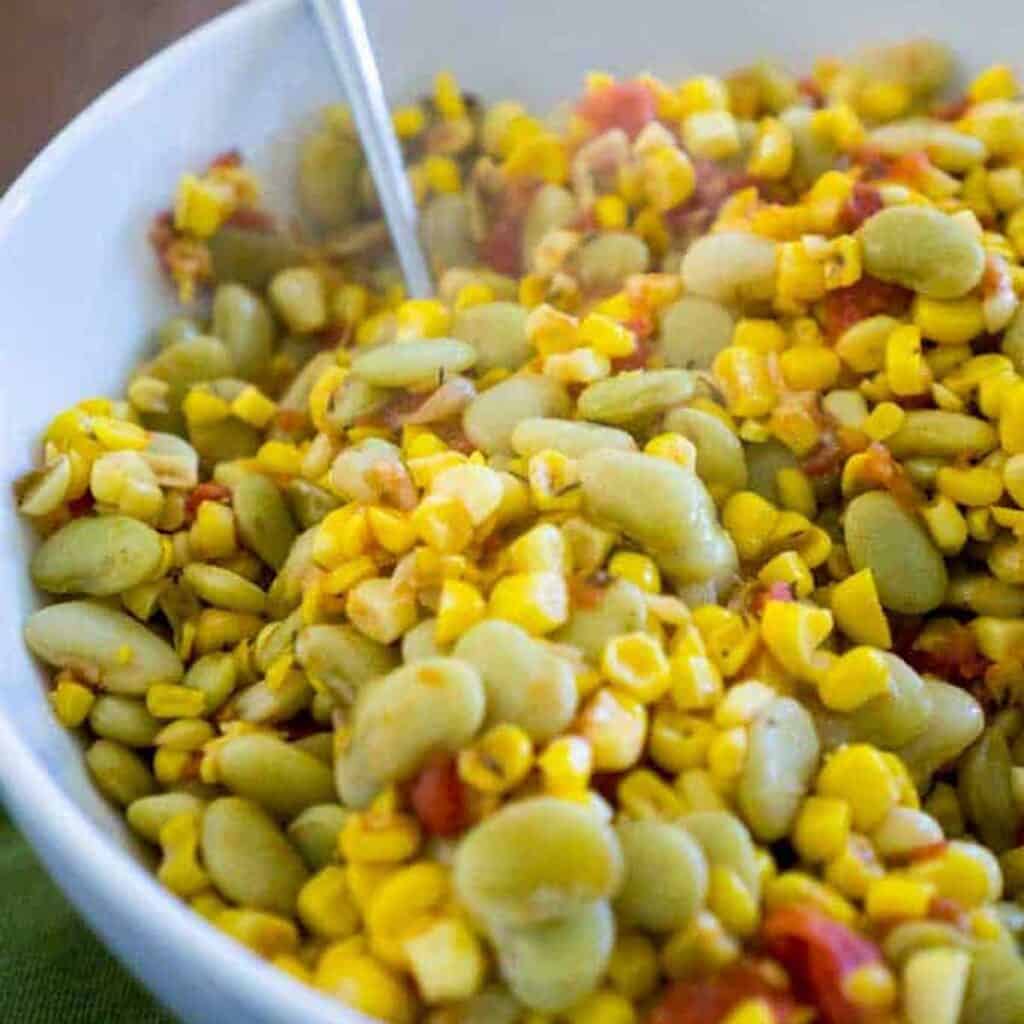 Southern succotash is an easy slow cooker! It's a summer vegetable dish with lima beans, corn, and tomatoes. It takes less than ten minutes to prep then it cooks for four hours. This simple and inexpensive recipe is healthy and perfect as a side dish for pulled pork.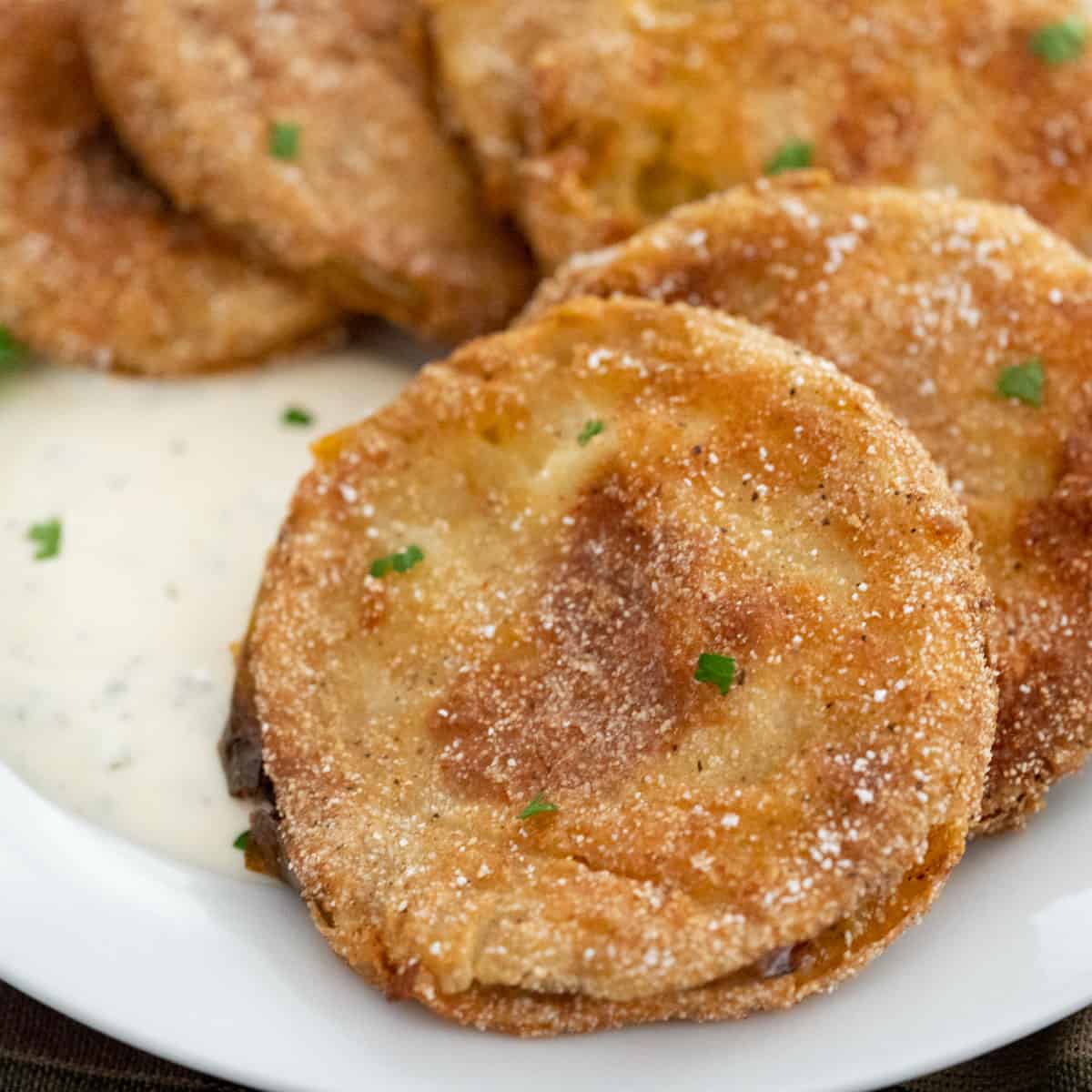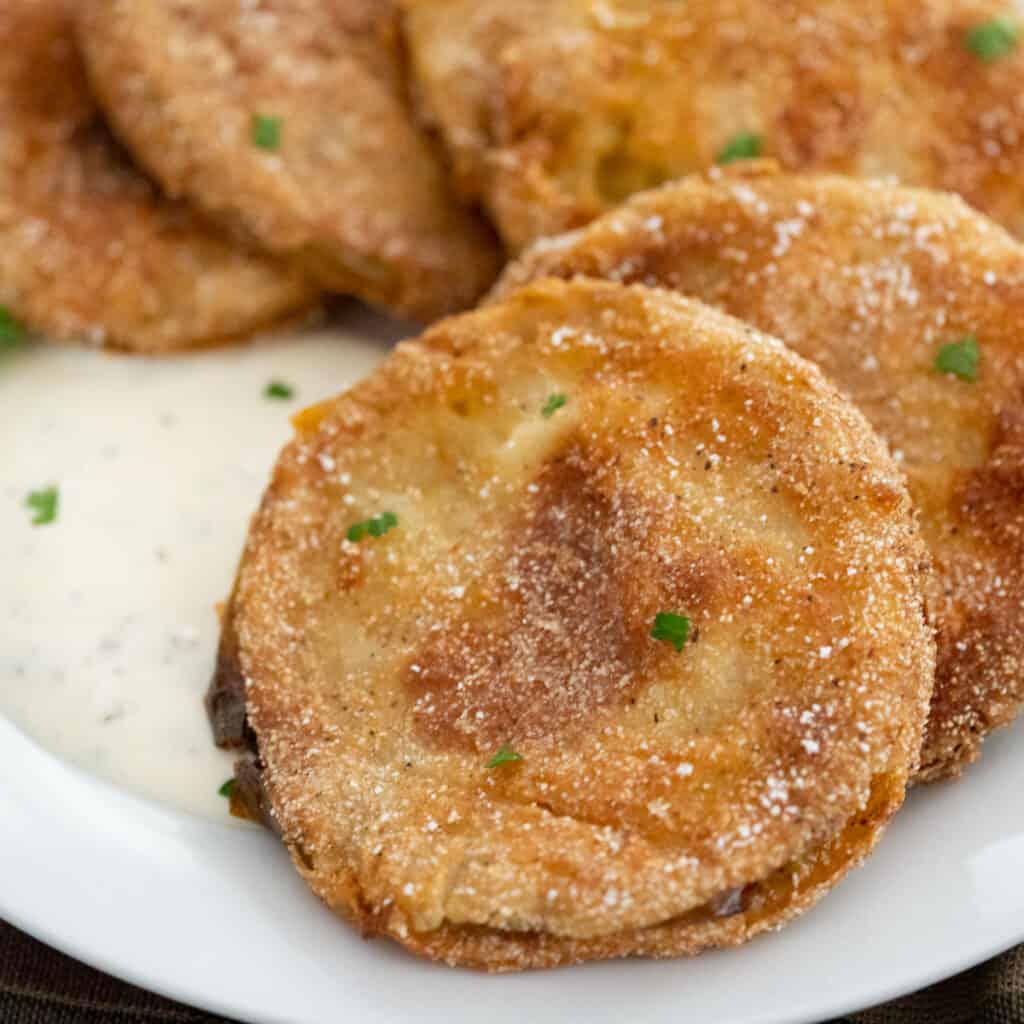 It doesn't get any more southern or classic than fried green tomatoes! This super easy recipe is just unripe tomatoes that are dipped in batter and fried to golden perfection.
These are usually served as an appetizer but they make a great side or a topping for a salad or sandwich. These would taste amazing on a pulled pork sandwich. These have a tangy flavor that will taste great with coleslaw on your pulled pork sandwich.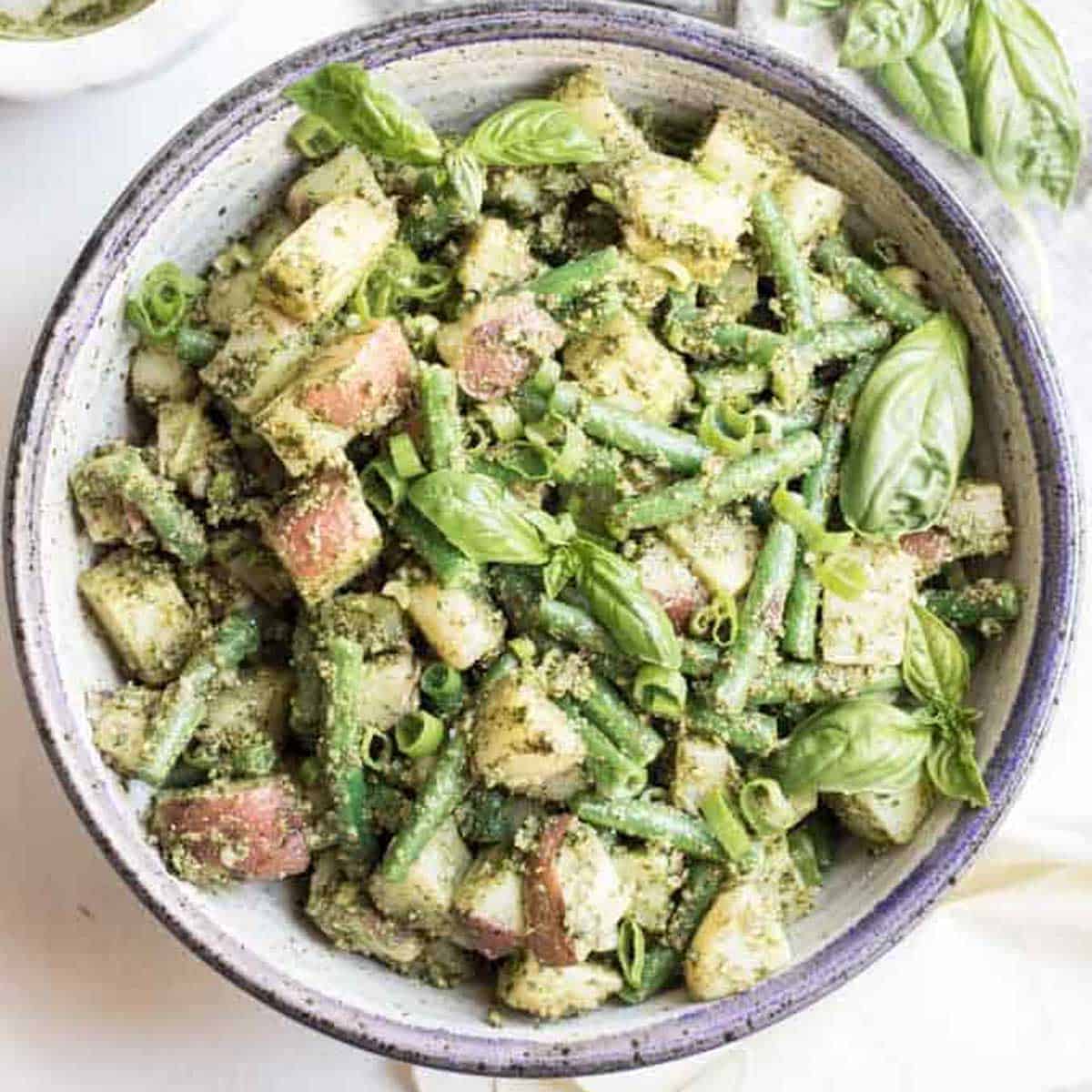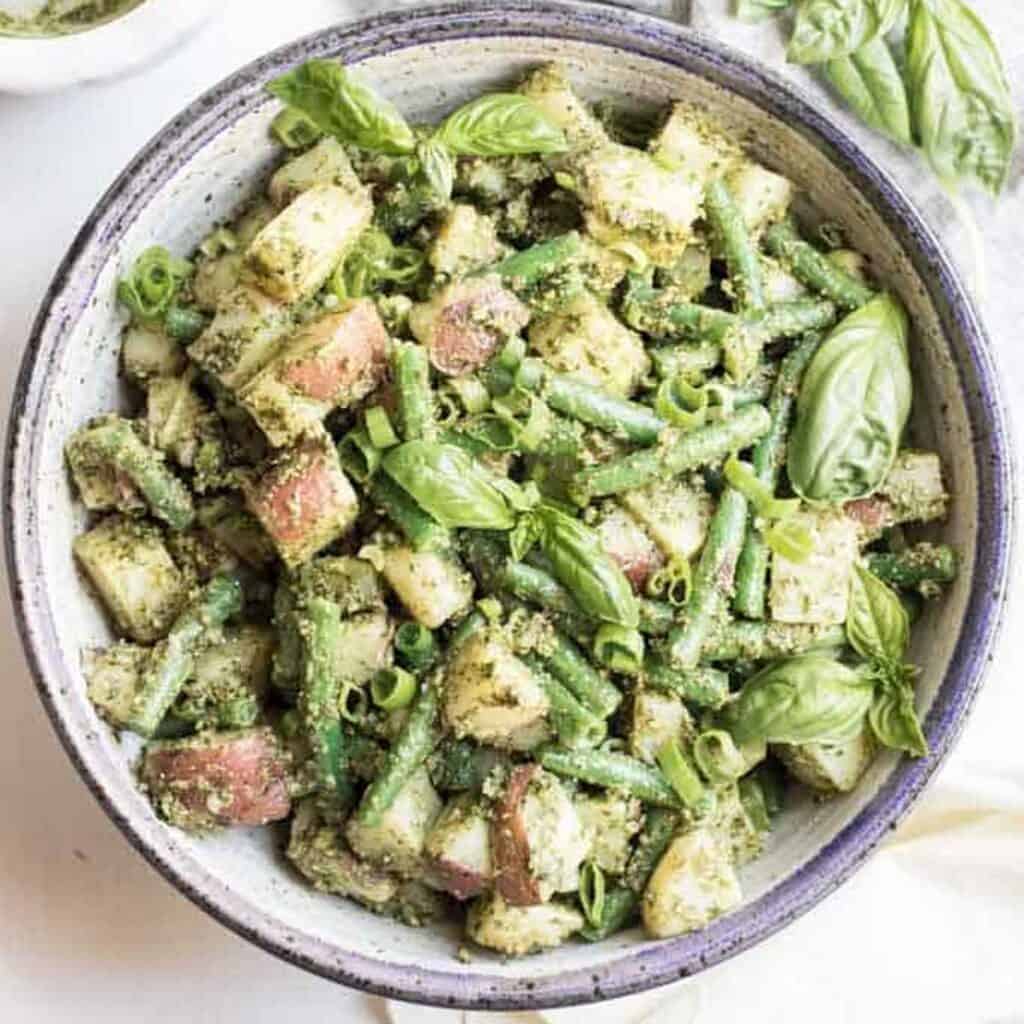 This healthy potato salad is a twist on the classic potato salad with fresh basil pesto. It has tons of flavor and is the perfect addition to a pulled pork cookout!
It only takes 25 minutes to make this recipe from scratch, even the homemade pesto. The pesto gives this potato salad an even more refreshing flavor than regular potato salad!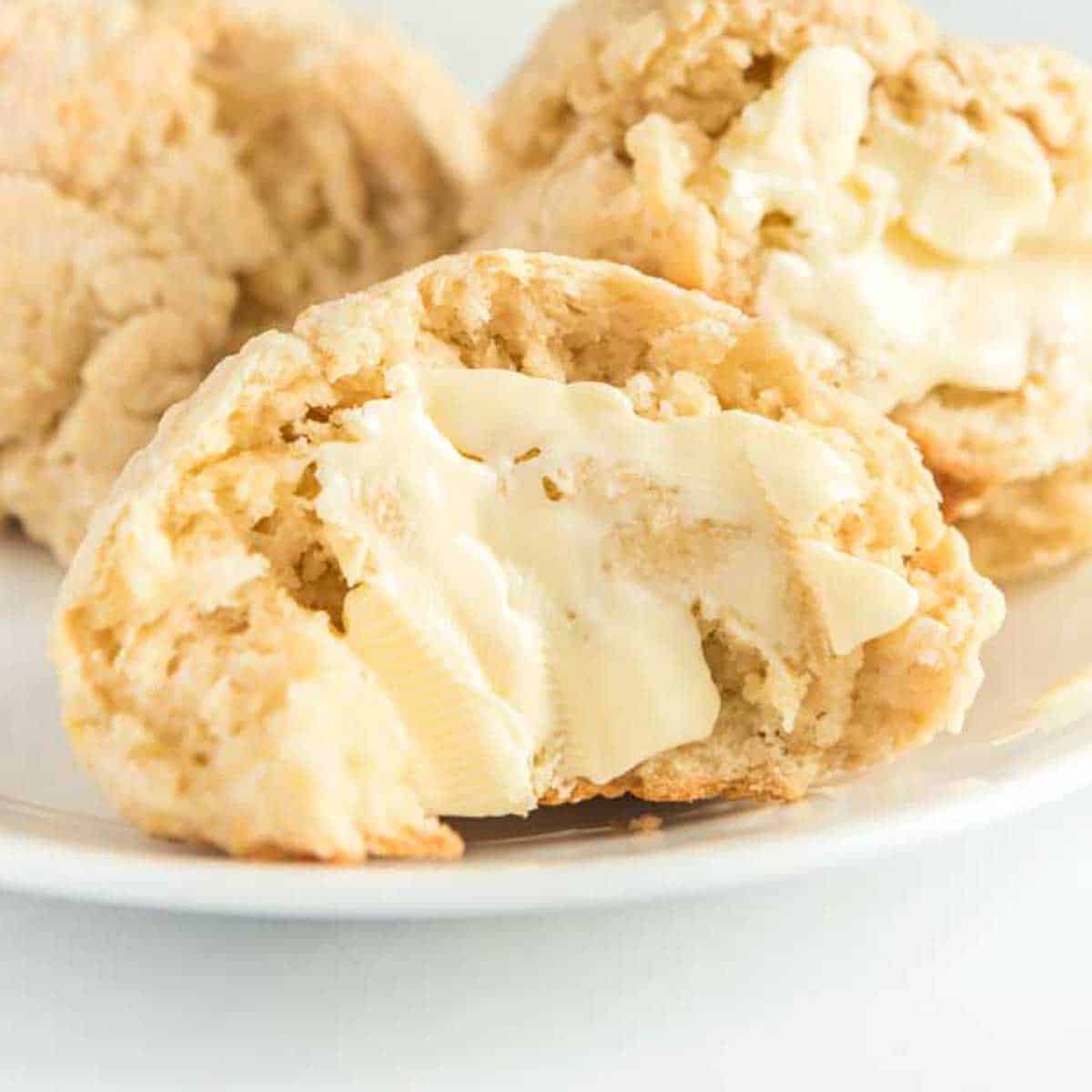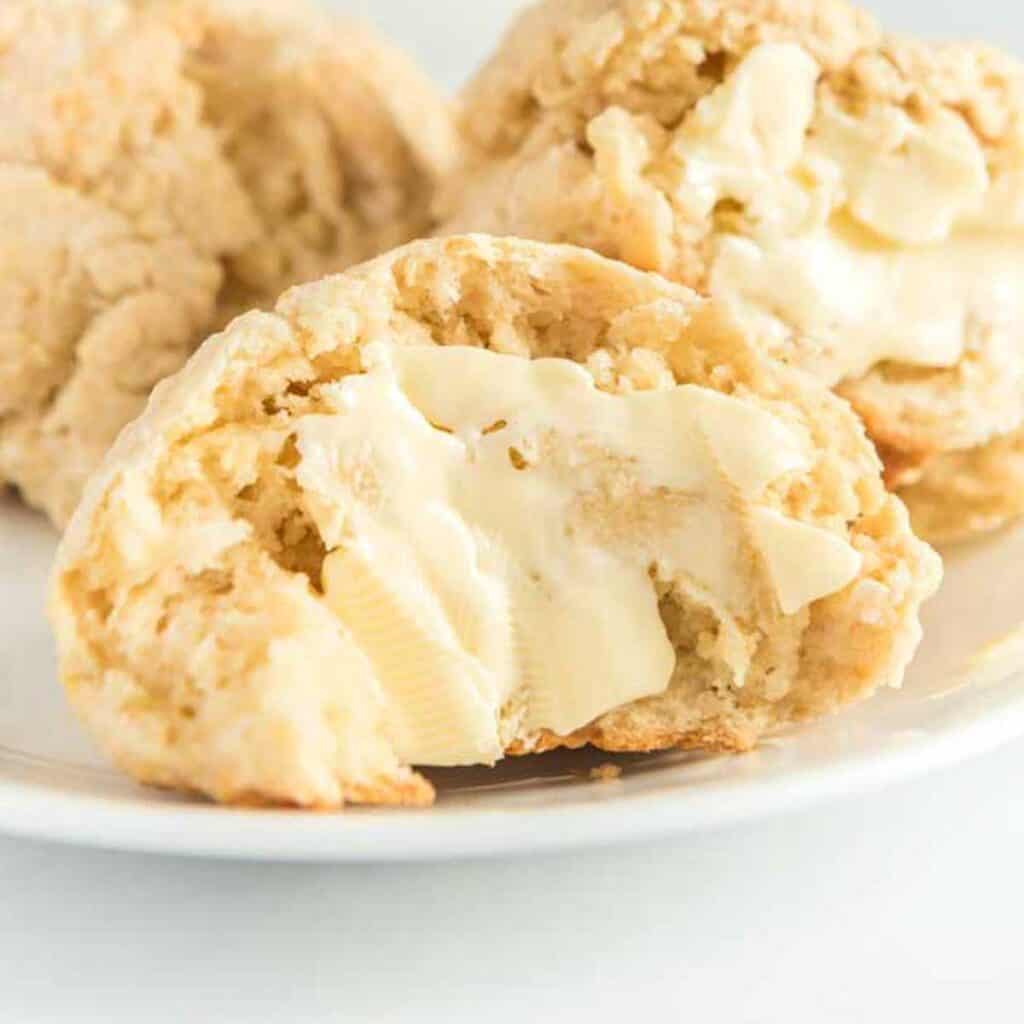 Homemade biscuits are a great side if you're serving pulled pork on its own. Homemade biscuits sound intimidating, but this recipe is incredibly easy to make!
Fifteen minutes and six ingredients is all you need to make these soft, buttery biscuits to eat with pulled pork. Serve these alongside your pulled pork, mashed potatoes, and succotash.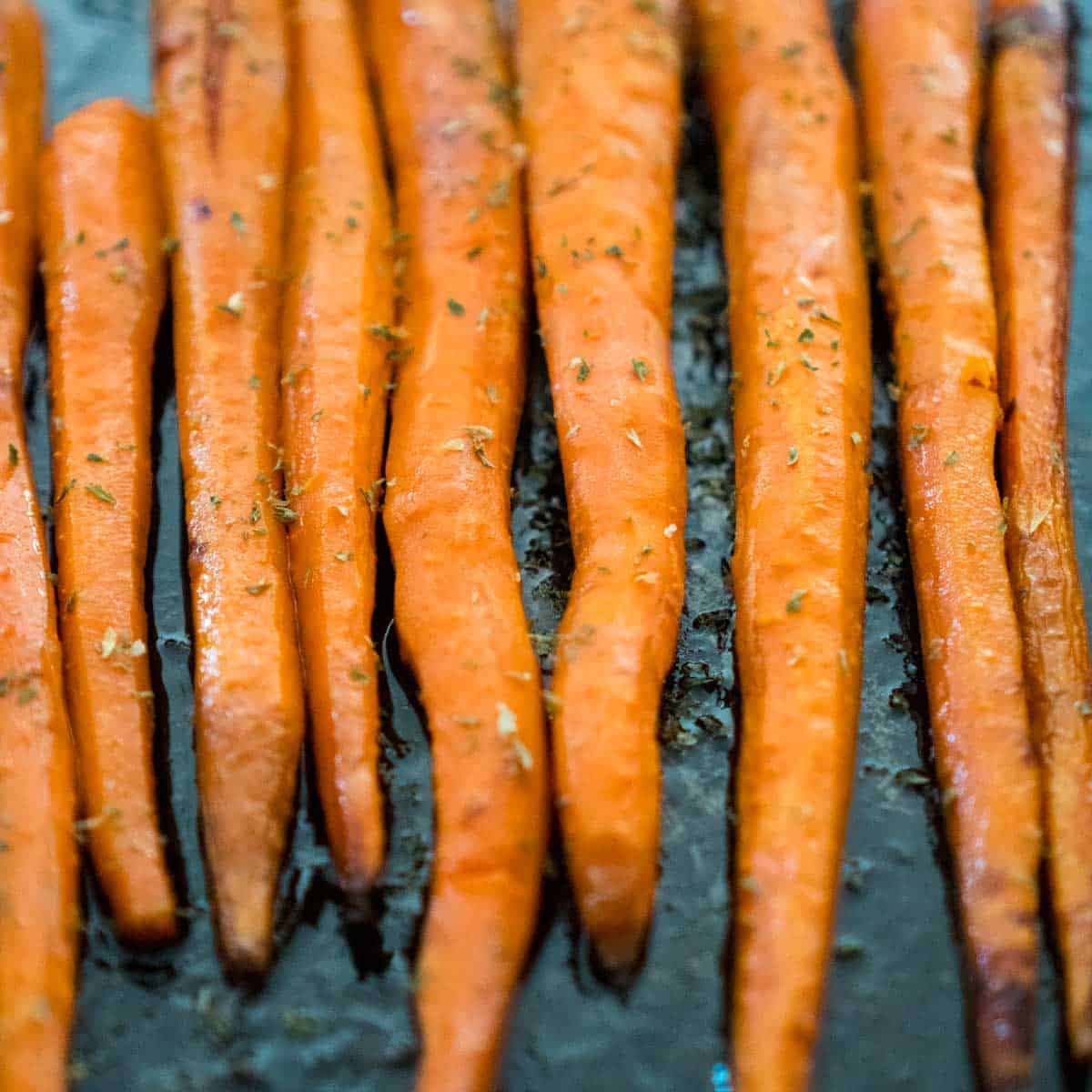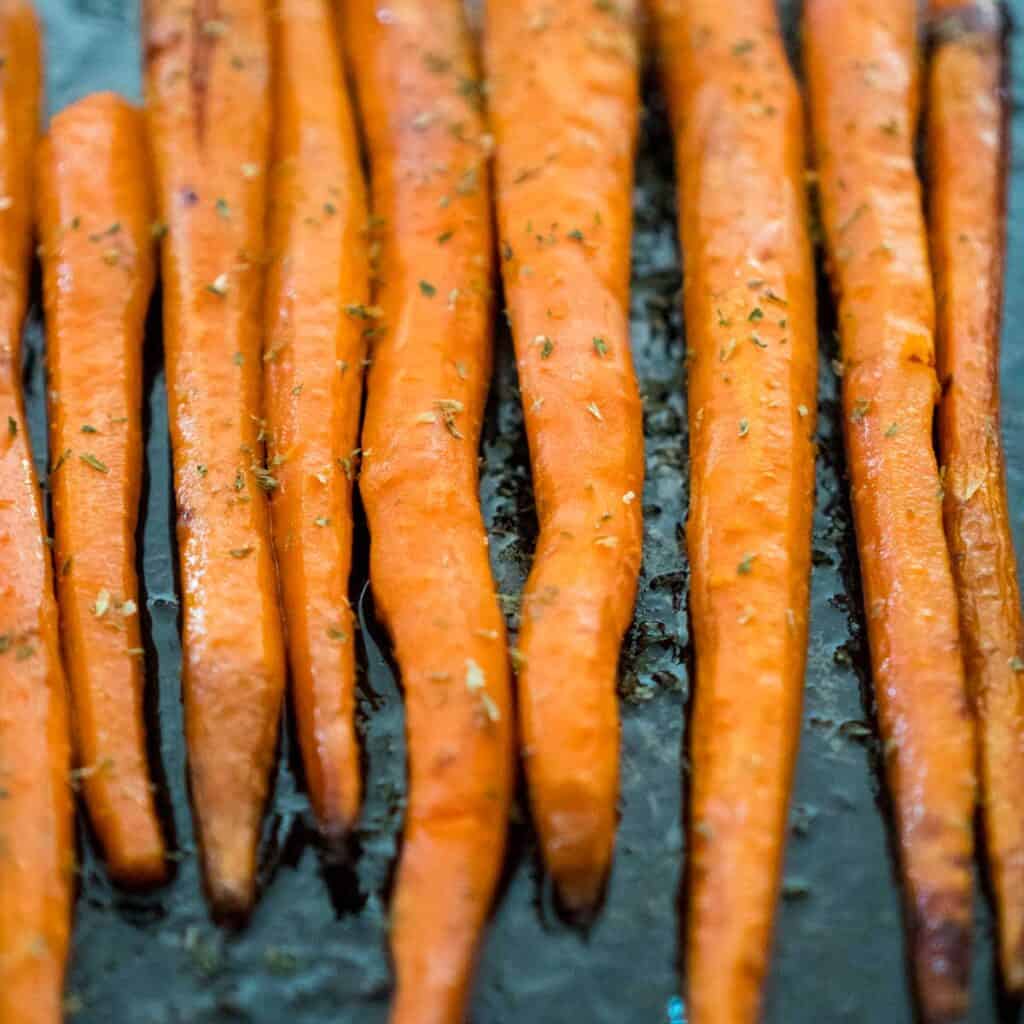 These sweet carrots will taste great with your pulled pork, whether it's plain or with BBQ sauce. These are always a crowd pleaser!
You can bake these in the oven or even throw them on the grill if you're having a cookout. There are only 3 ingredients to this recipe, carrots, maple syrup, and unsalted butter.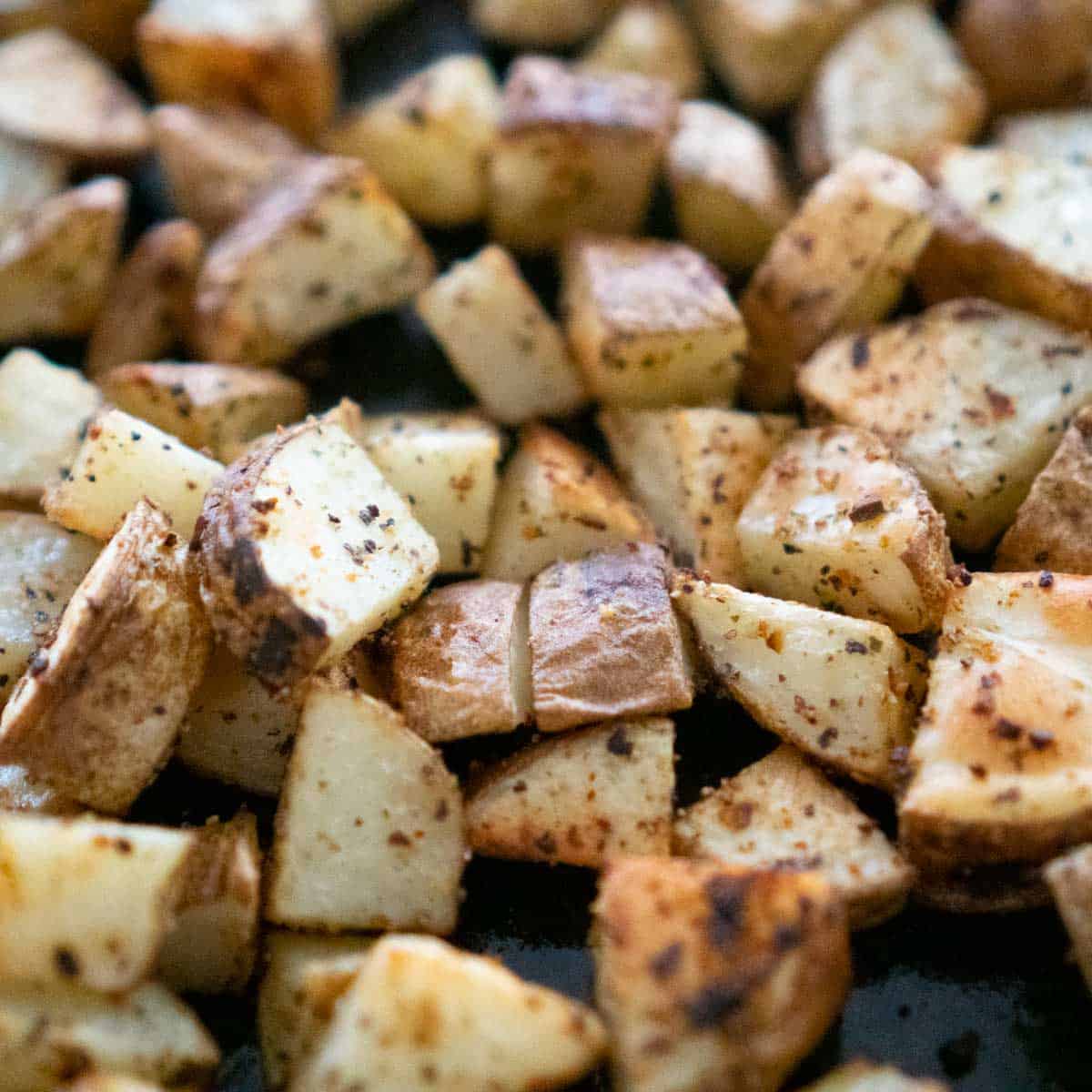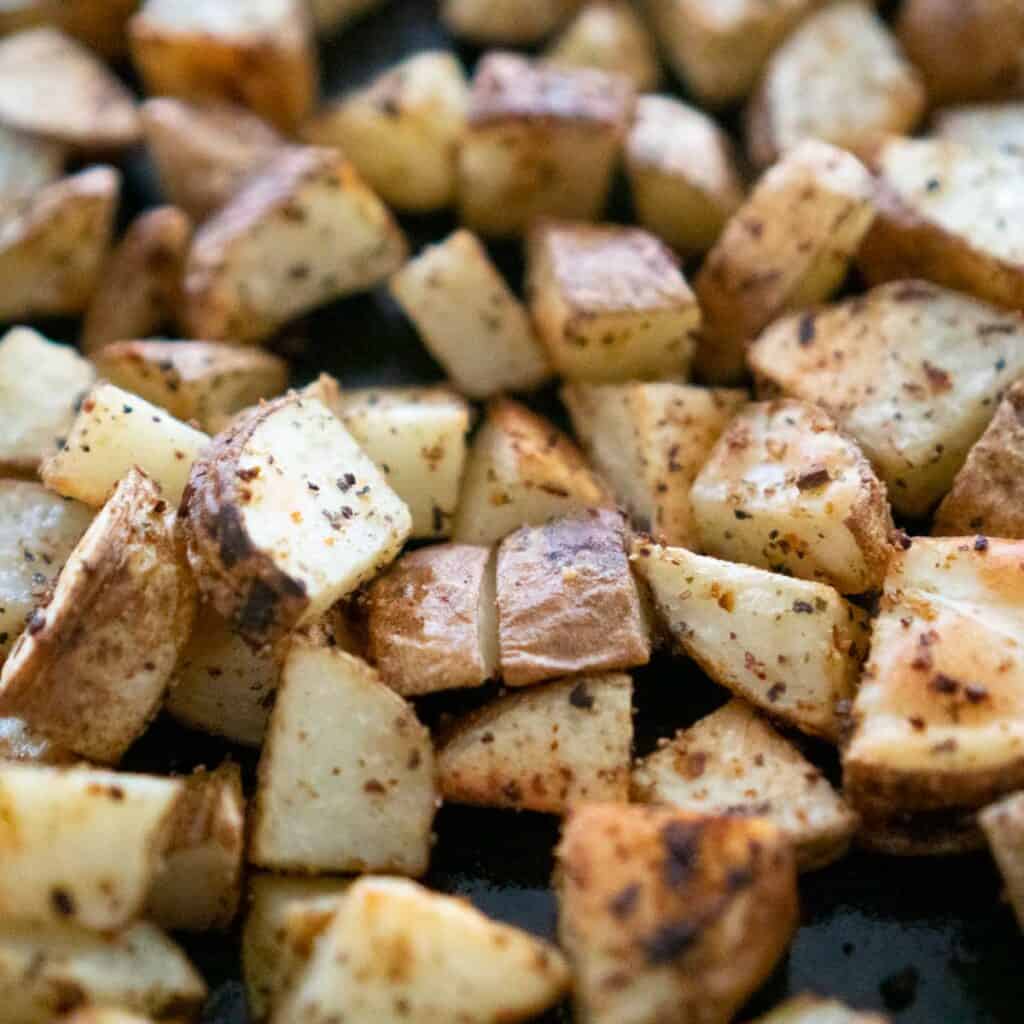 This parmesan roasted potatoes recipe makes perfect potatoes. They are crispy on the outside, soft and creamy on the inside, and covered with caramelized onion and parmesan flavor.
These are great for pulled pork on their own and another side dish like grilled corn or maple oven roasted carrots.
Fried plantains are a traditional Caribbean food that go great with pulled pork. Also known as tostones, they are fried green plantains with so much flavor!
This is one of my family's favorite recipes. The key ingredient here is green plantains. Ripe or yellow plantains won't work for this recipe.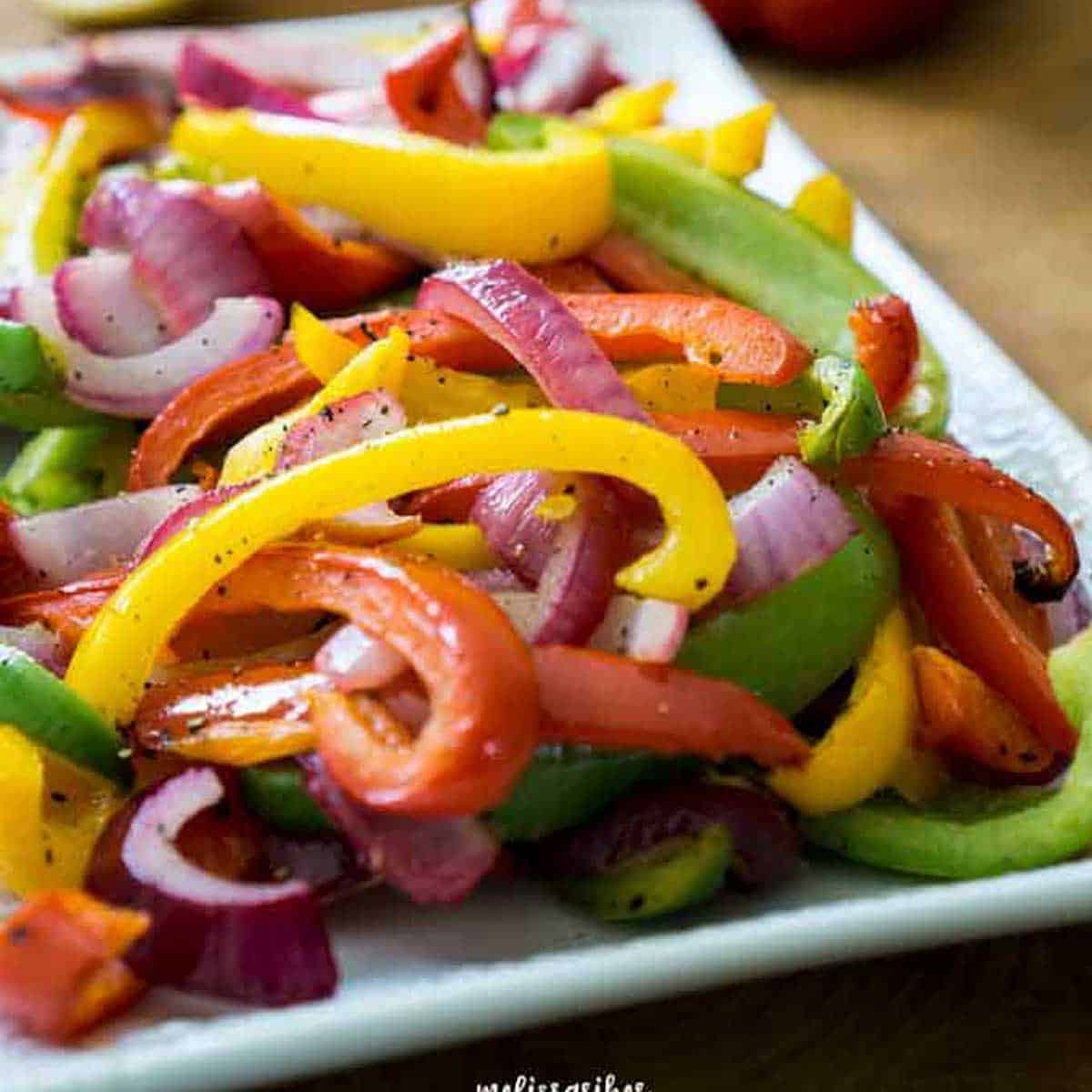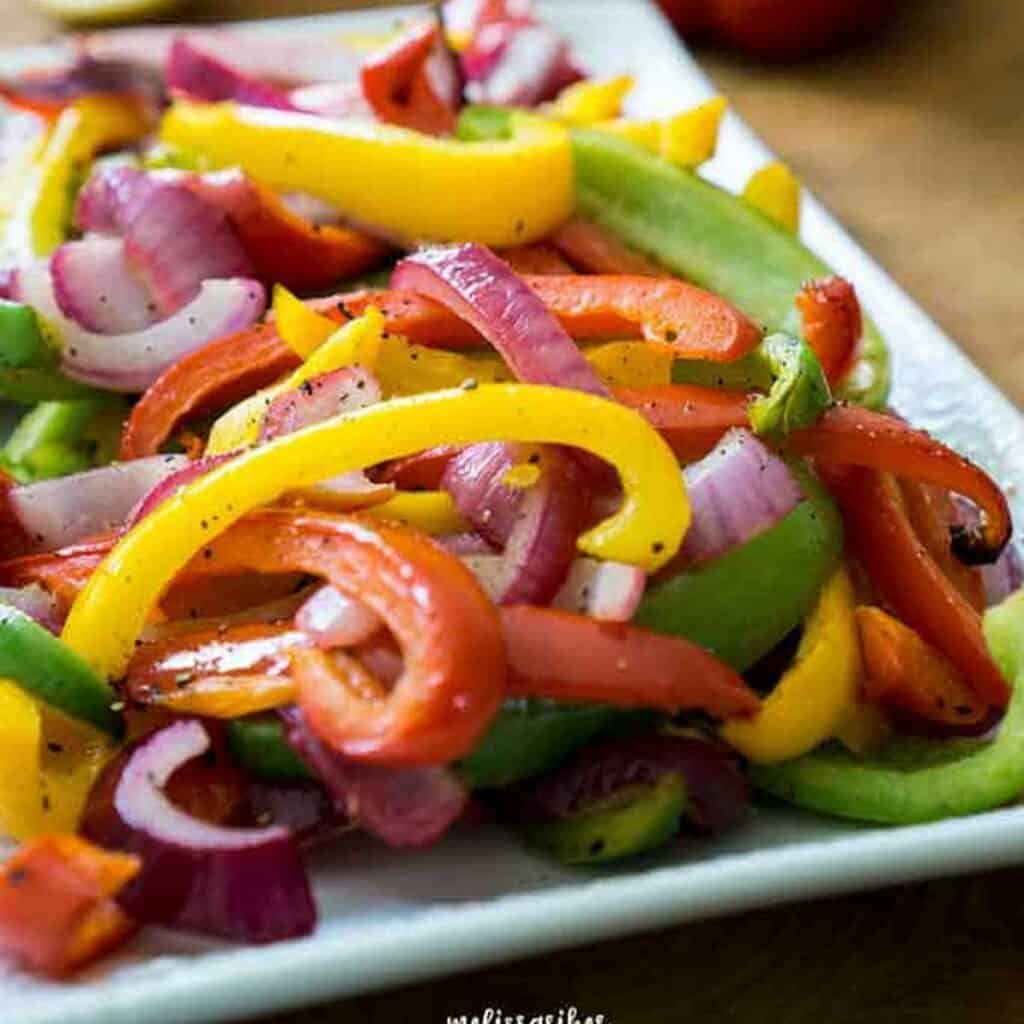 The savory pulled pork is perfect to serve alongside oven roasted bell peppers (or grilled peppers if you are cooking outside.)
Not only are roasted peppers delicious, they are a great way to add some extra veggies to your pulled pork meal.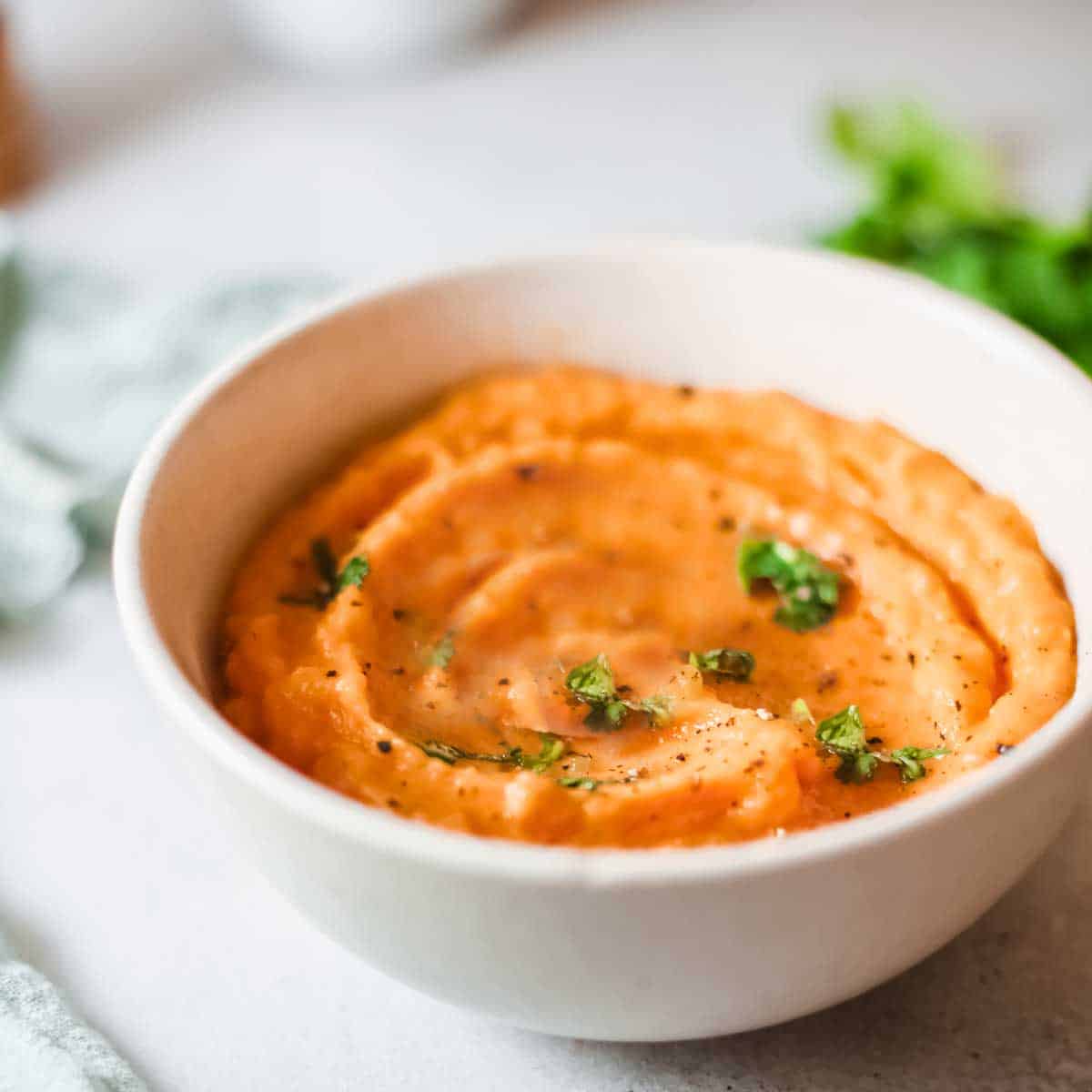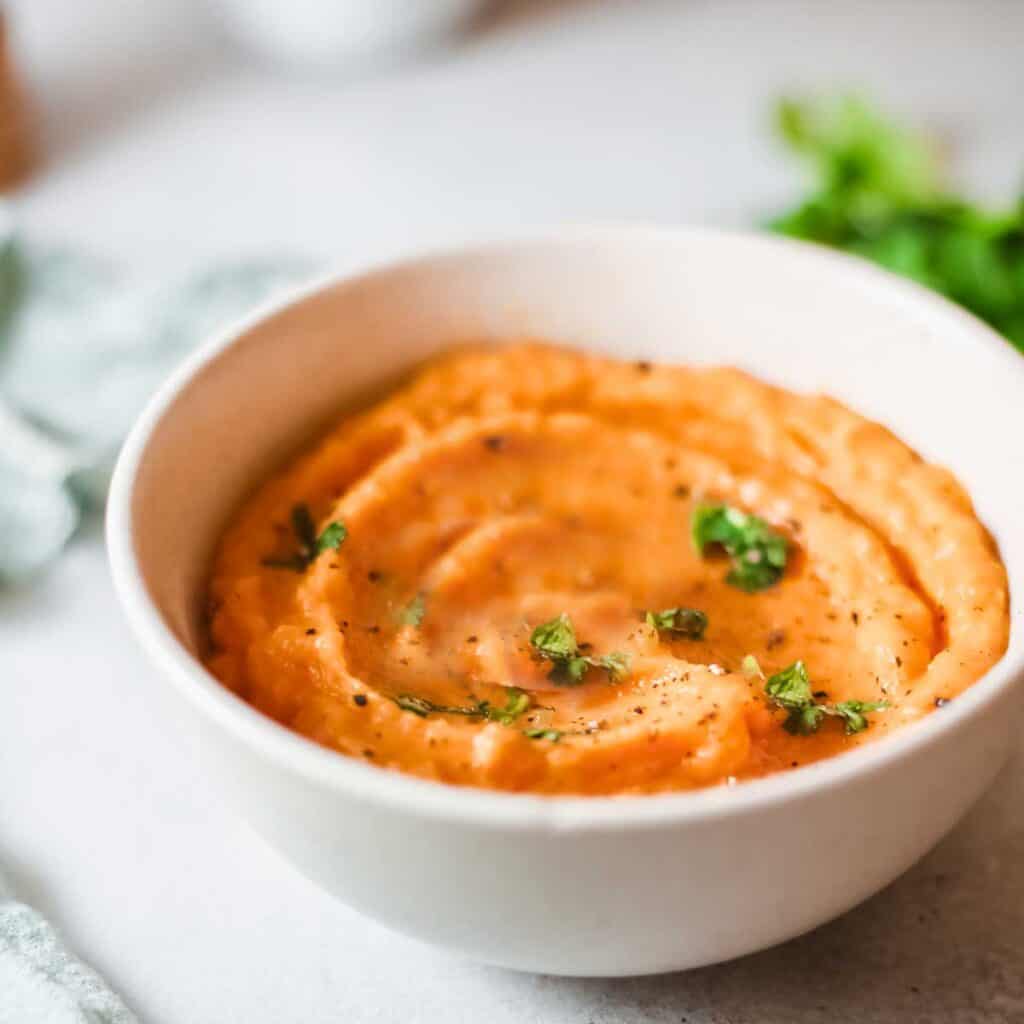 Sweet potatoes are a nice change from regular mashed potatoes. The slightly sweet flavor pairs well with pulled pork, with or without BBQ sauce. This recipe only takes twenty minutes to make! Butter, sour cream, and spices make these mashed sweet potatoes so creamy and loaded with flavor.