Pork chops are a dinnertime staple at our house, they are fast and easy to prepare. With the mild flavor of pork chops you can serve them with a variety of sides, sweet and savory.
Here are 15 side dishes that pair perfectly with your tasty pork chops to complete your meal. From corn pudding to roasted carrots, there is something for everyone!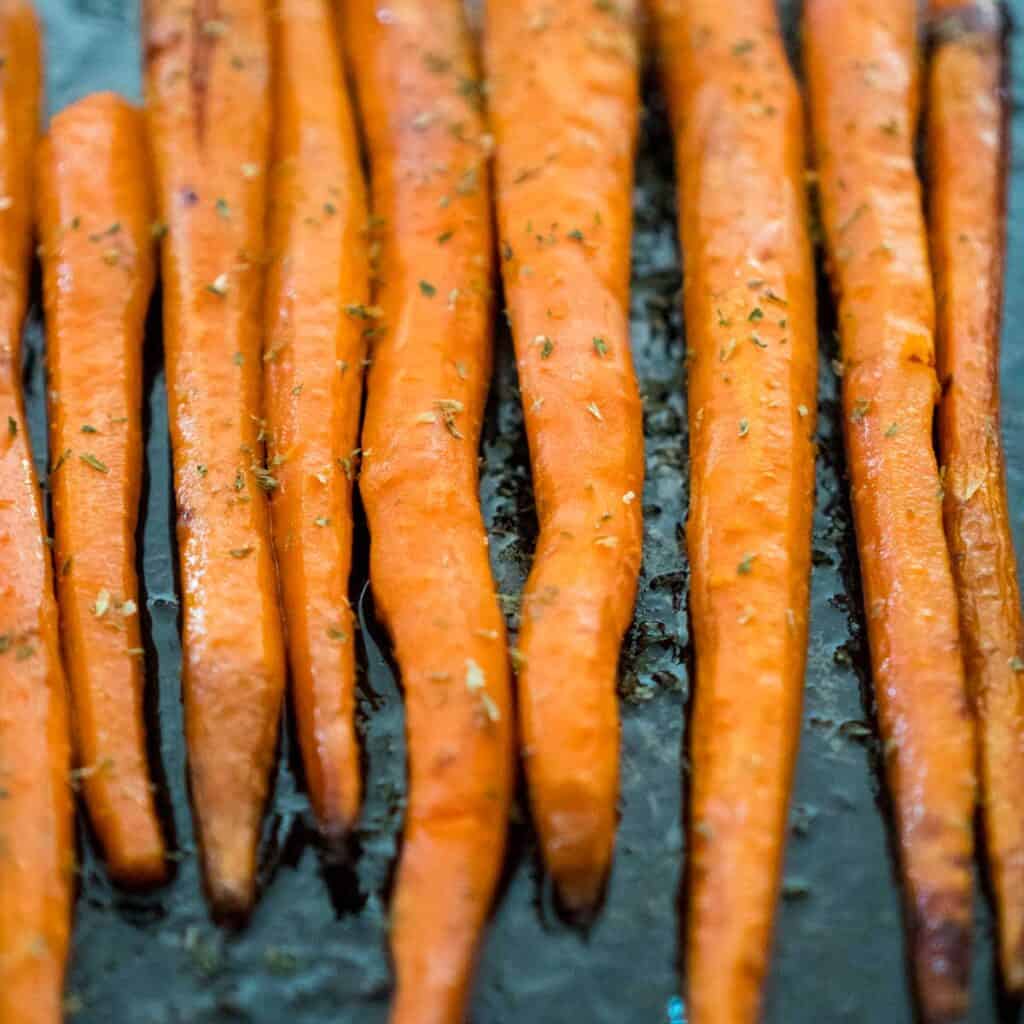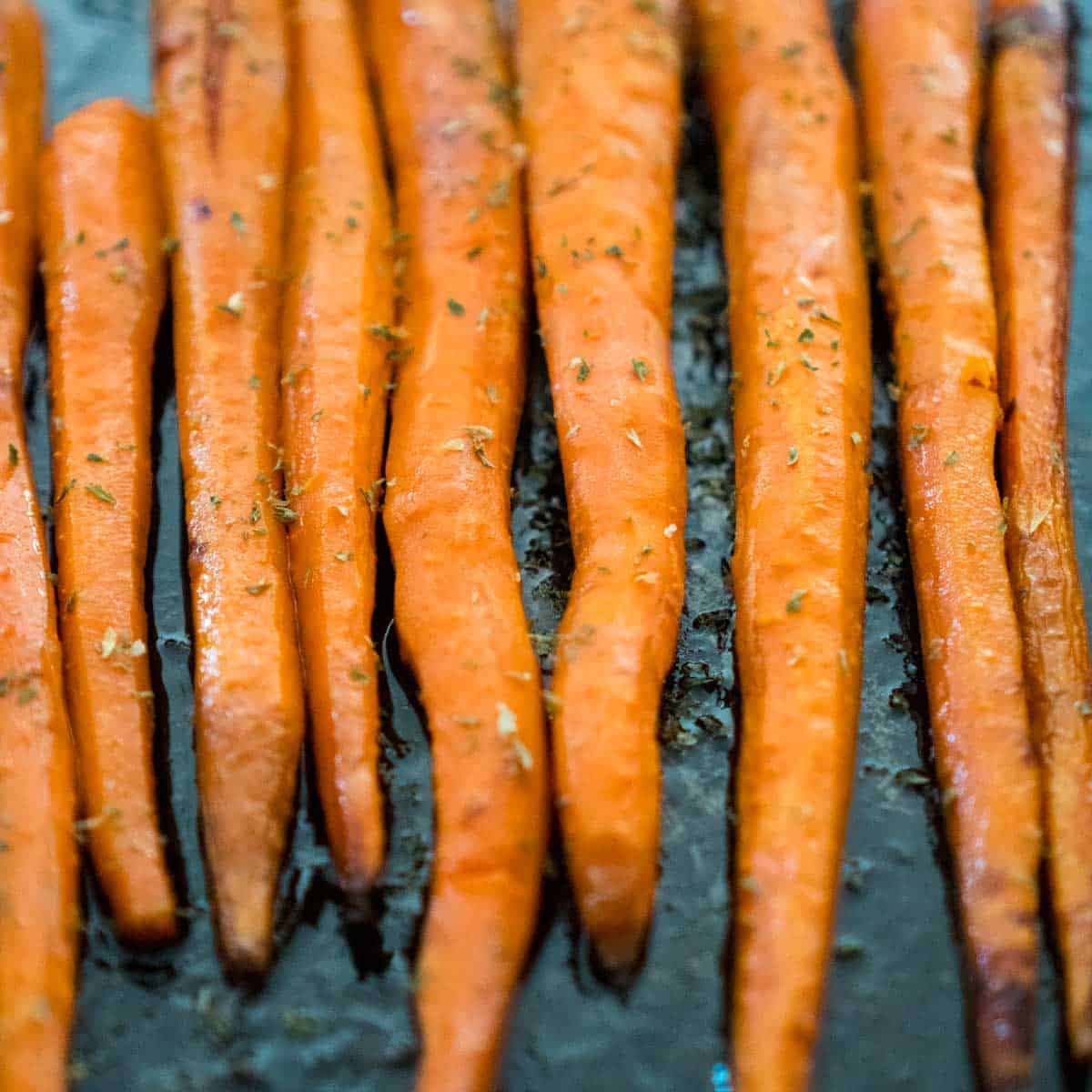 Sweet roasted carrots are the perfect sweet side dish for the mild taste of pork chops, and they are easy to make!
Simply peel the carrots and place on a baking dish then drizzle with a mixture of melted butter and maple syrup and bake for 25 minutes.
The tangy sweetness of the carrots is a perfect compliment to the savory pork and the flavors play off each other perfectly.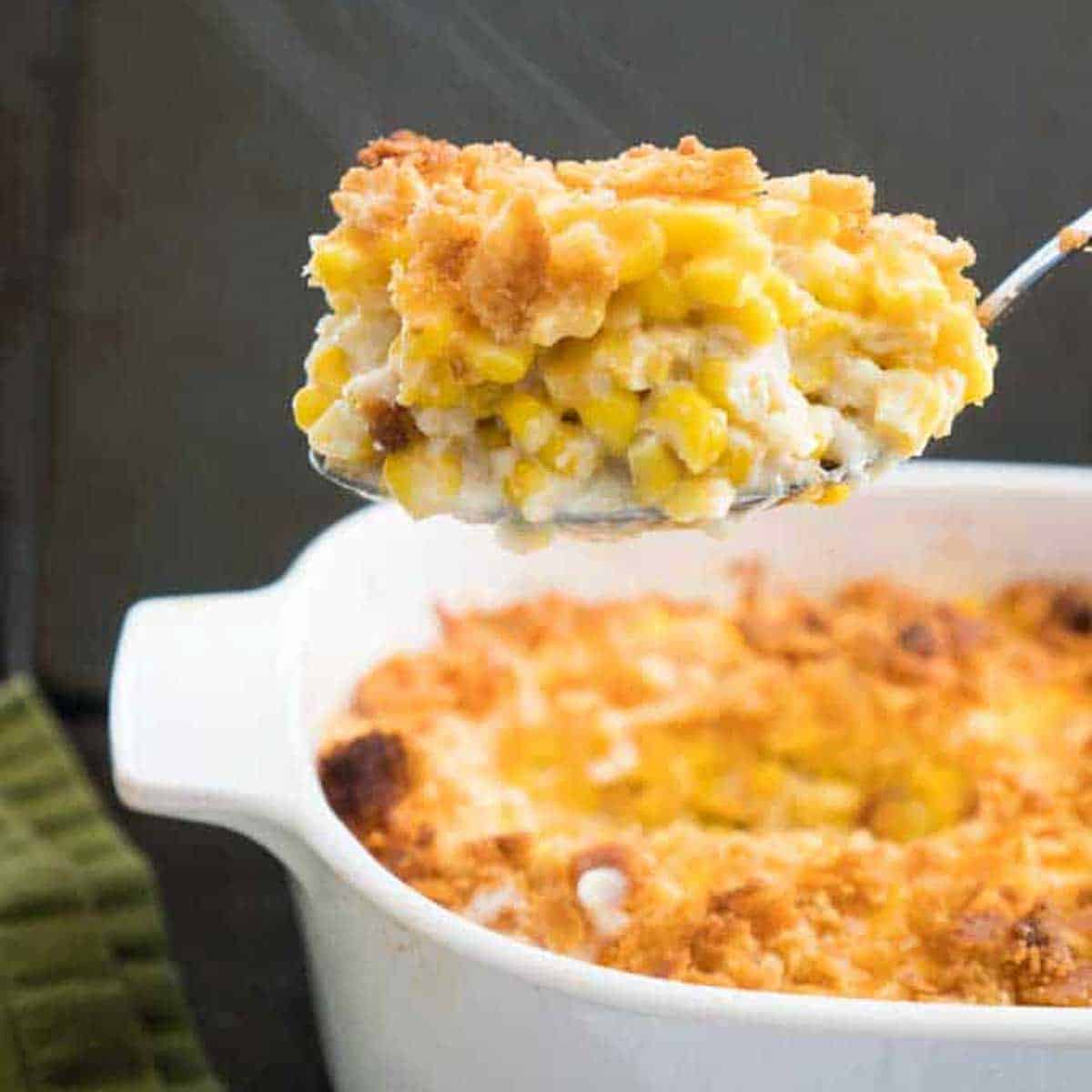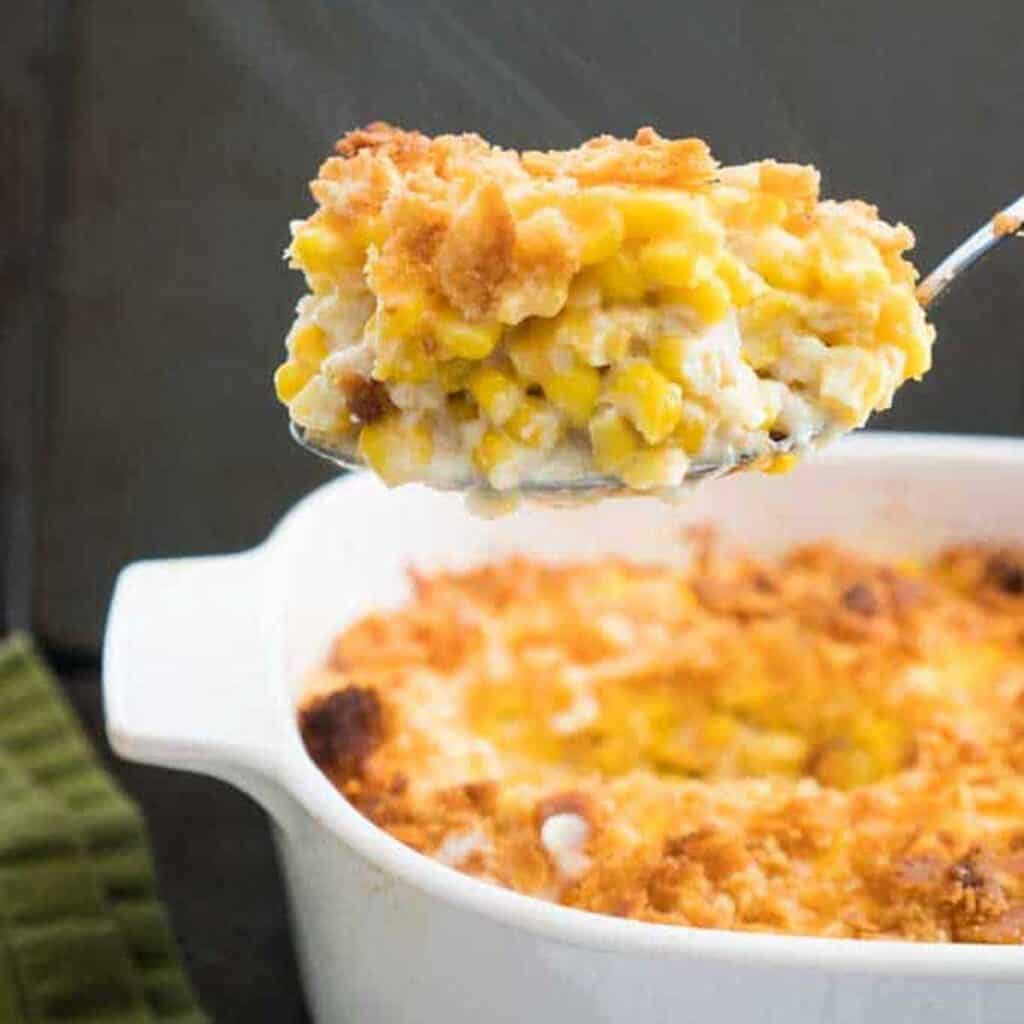 Cheesy corn casserole is sweet and savory at the same time, making it the perfect pair for your chops! This classic Southern recipe is a Thanksgiving staple but you can easily make it any time - date night or busy weeknights, it doesn't matter, it's always a hit.
Corn, egg, and half and half are combined with a dash of pumpkin pie spice and topped with crushed Ritz crackers, cheese and melted butter. I promise, once you try this recipe you'll find yourself making it again and again!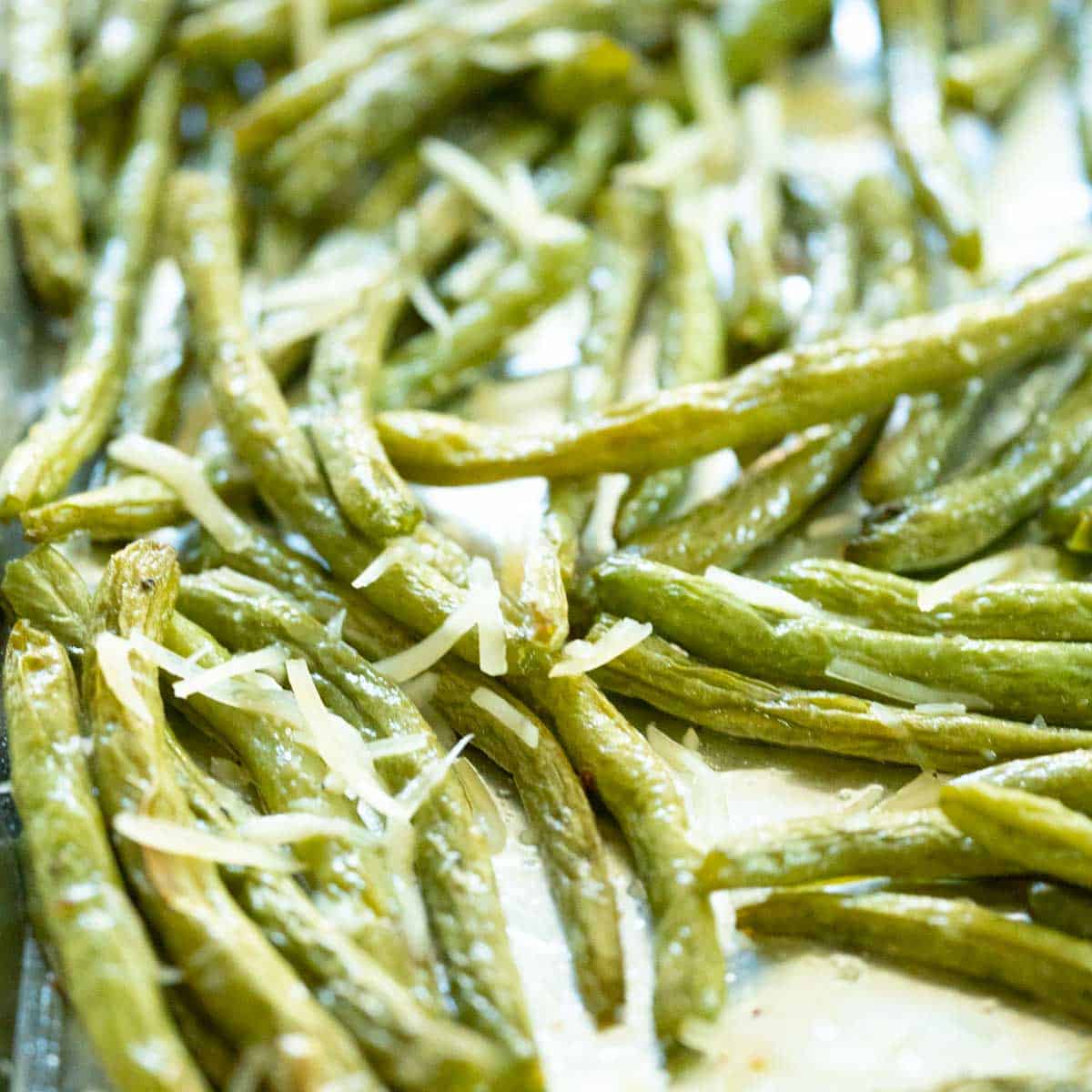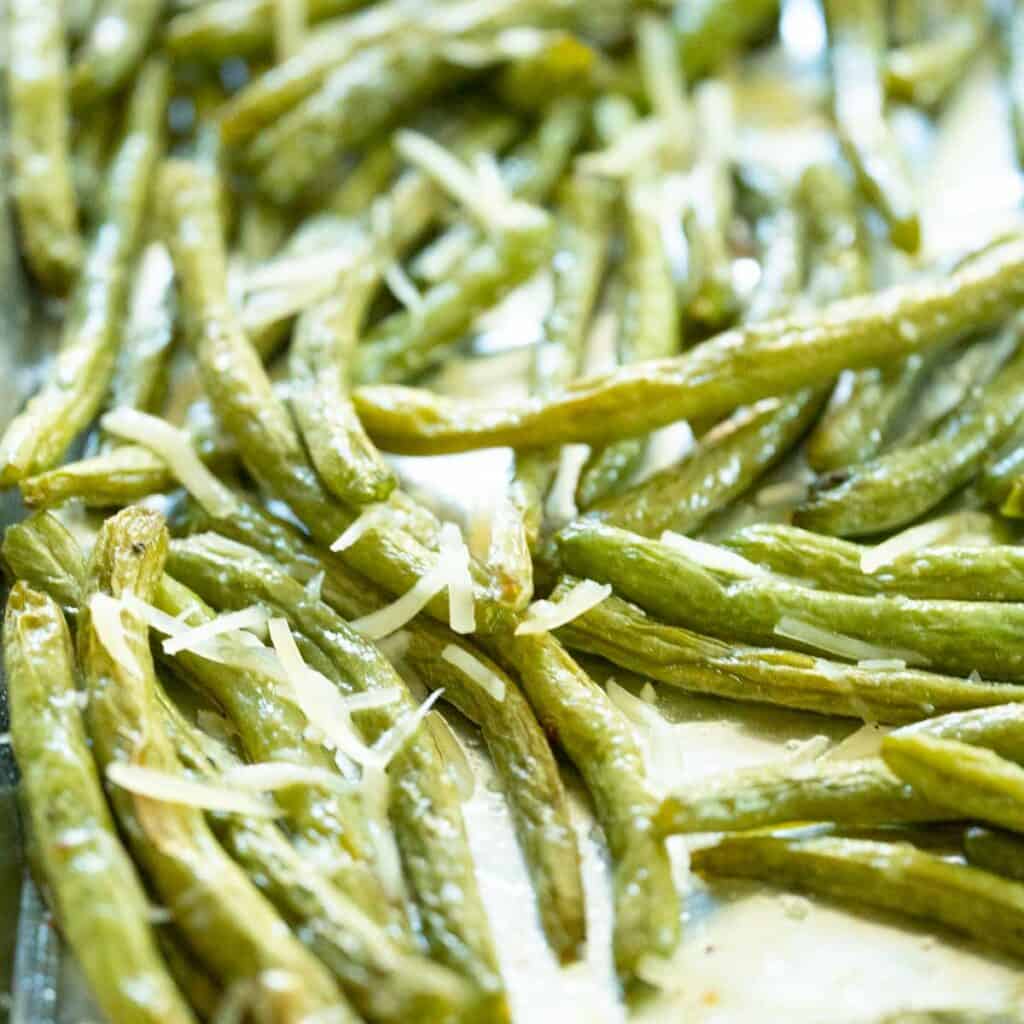 Green beans are a favorite in our house and these roasted green beans go perfectly with pork chops.
Fresh green beans are tossed with olive oil, seasoned to perfection, and roasted in the oven. Top them with freshly grated Parmesan cheese before serving to round out your dinner.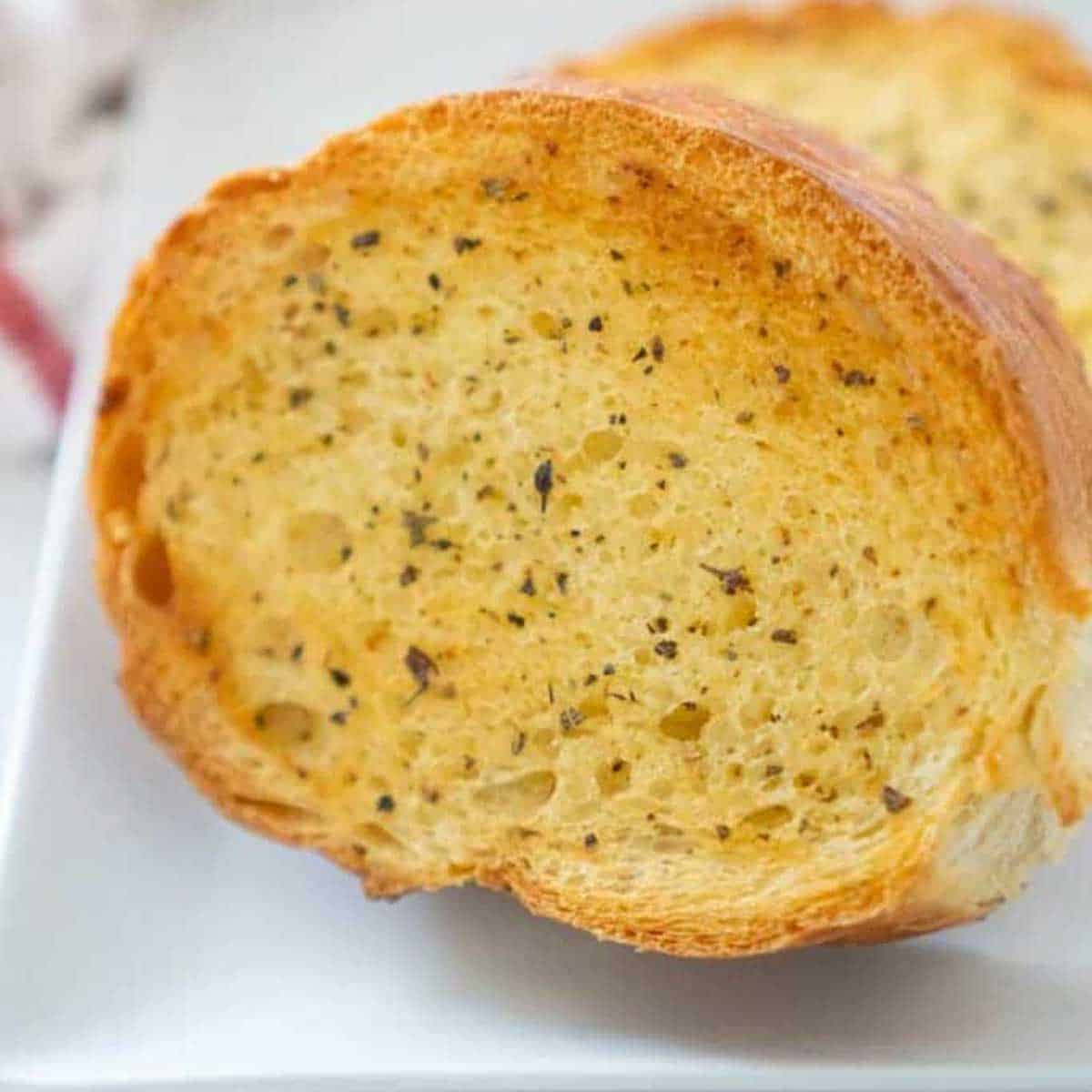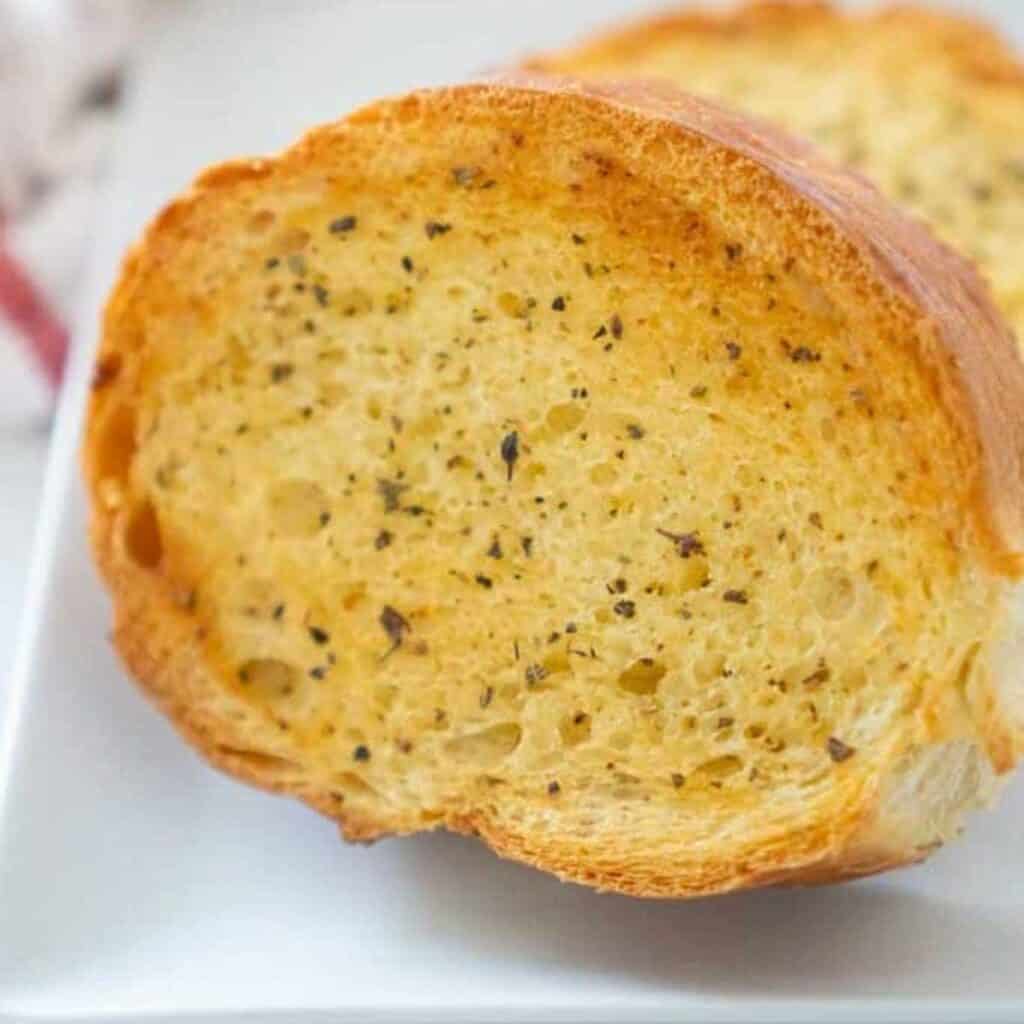 Crispy, buttery Texas Toast is a side dish that goes with almost any dinner. Thick cut French toast is topped with a garlic butter mixture and baked to golden perfection.
Pair your juicy pork chops with this toast and watch dinner disappear in no time!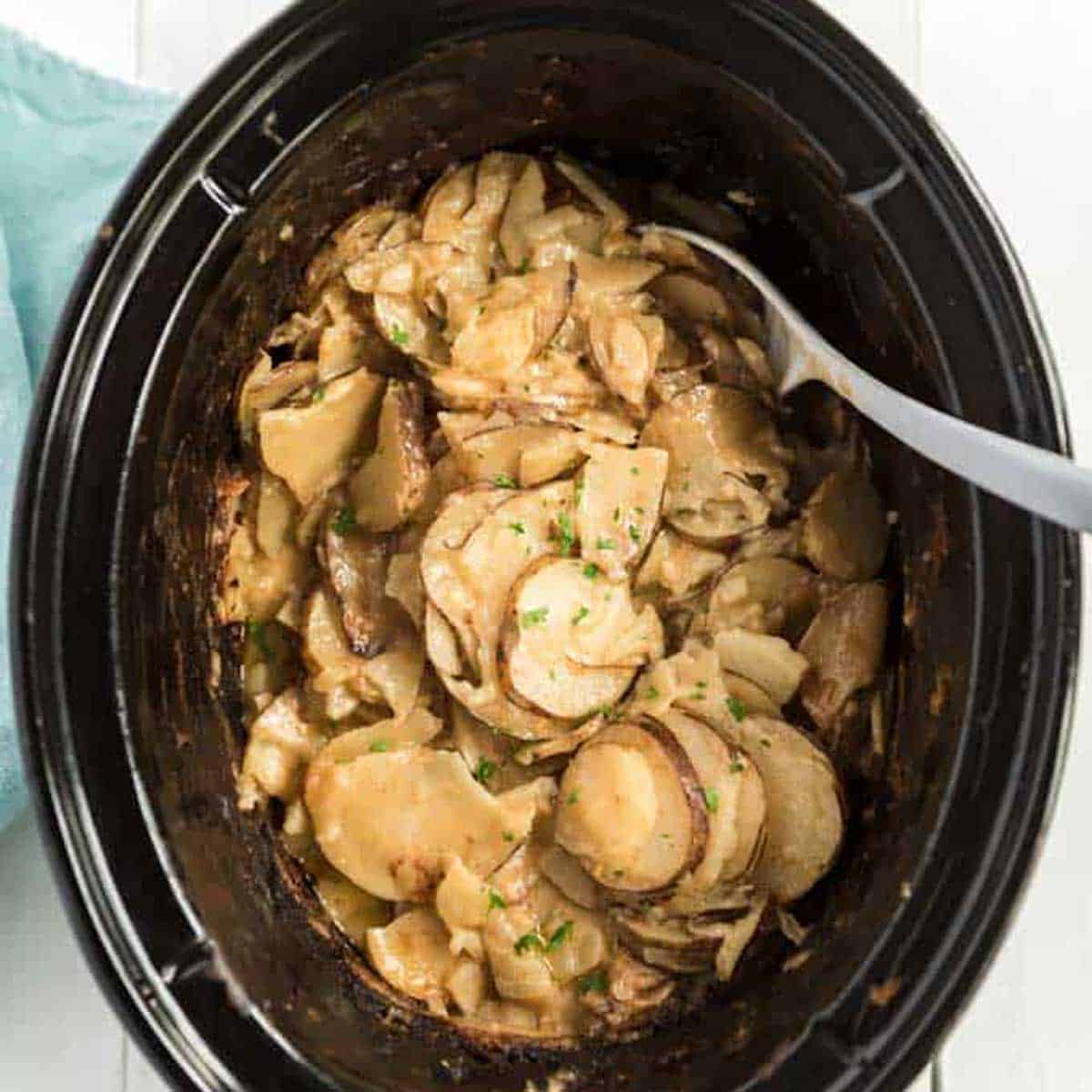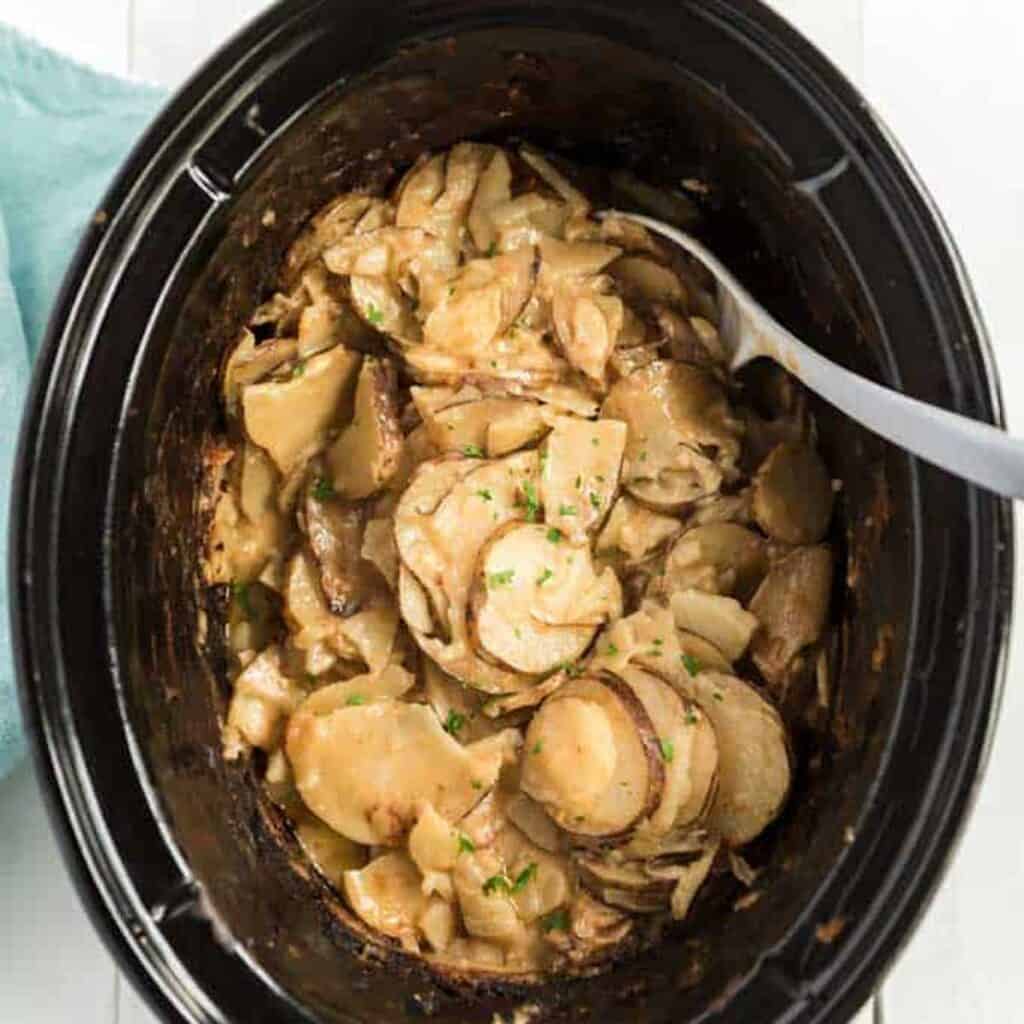 Creamy, cheesy au gratin potatoes round out a comfort food meal when served with pork chops. Making this side dish even better is that fact that it's made in the slow cooker!
These potatoes take only ten minutes of prep time, making them perfect for those busy weeknights but they are so delicious they are perfect for holidays as well. Sliced potatoes are combined with diced onion and seasoned before being topped with a mixture of butter, milk, flour, and both Parmesan and Gouda cheeses and slow cooked for 4 hours.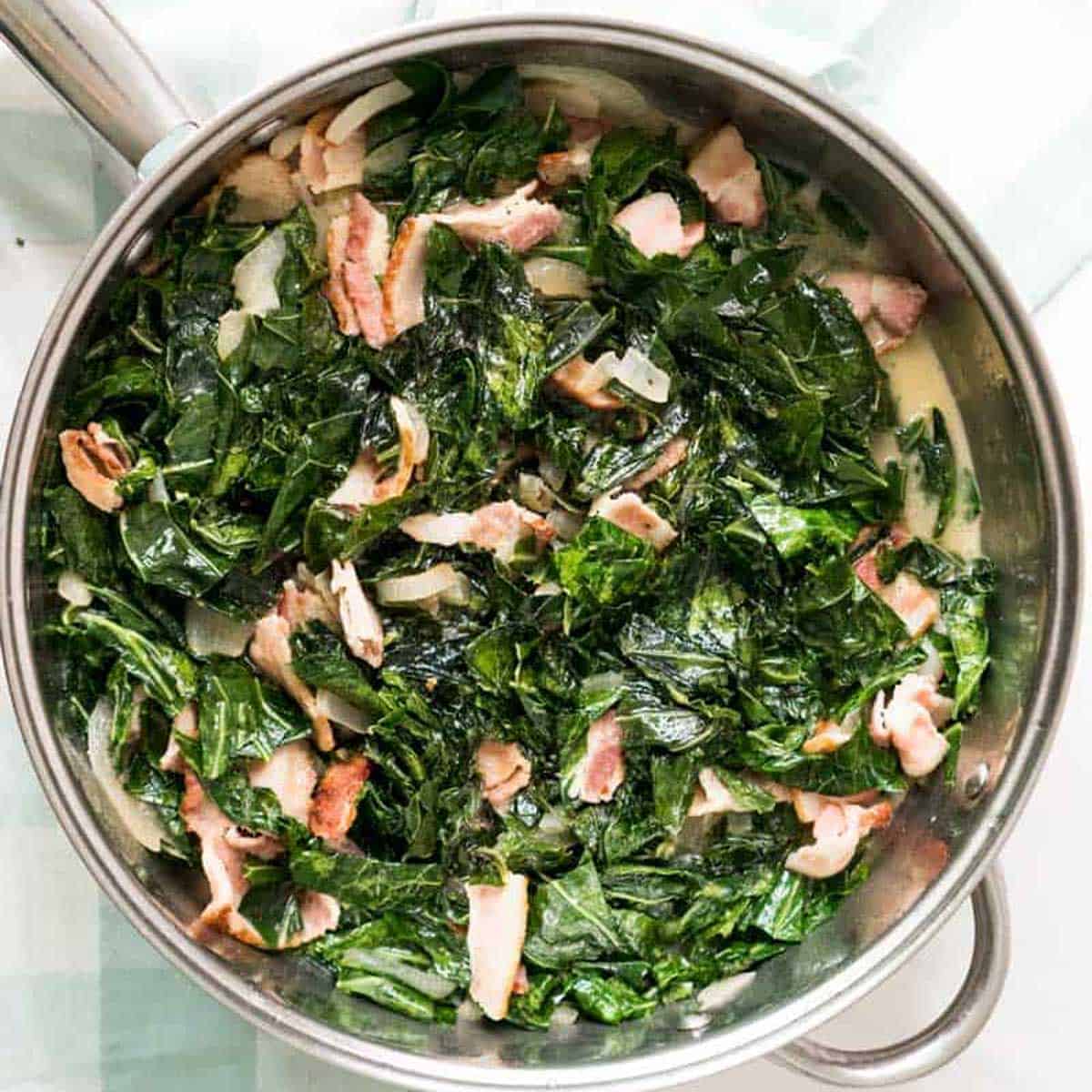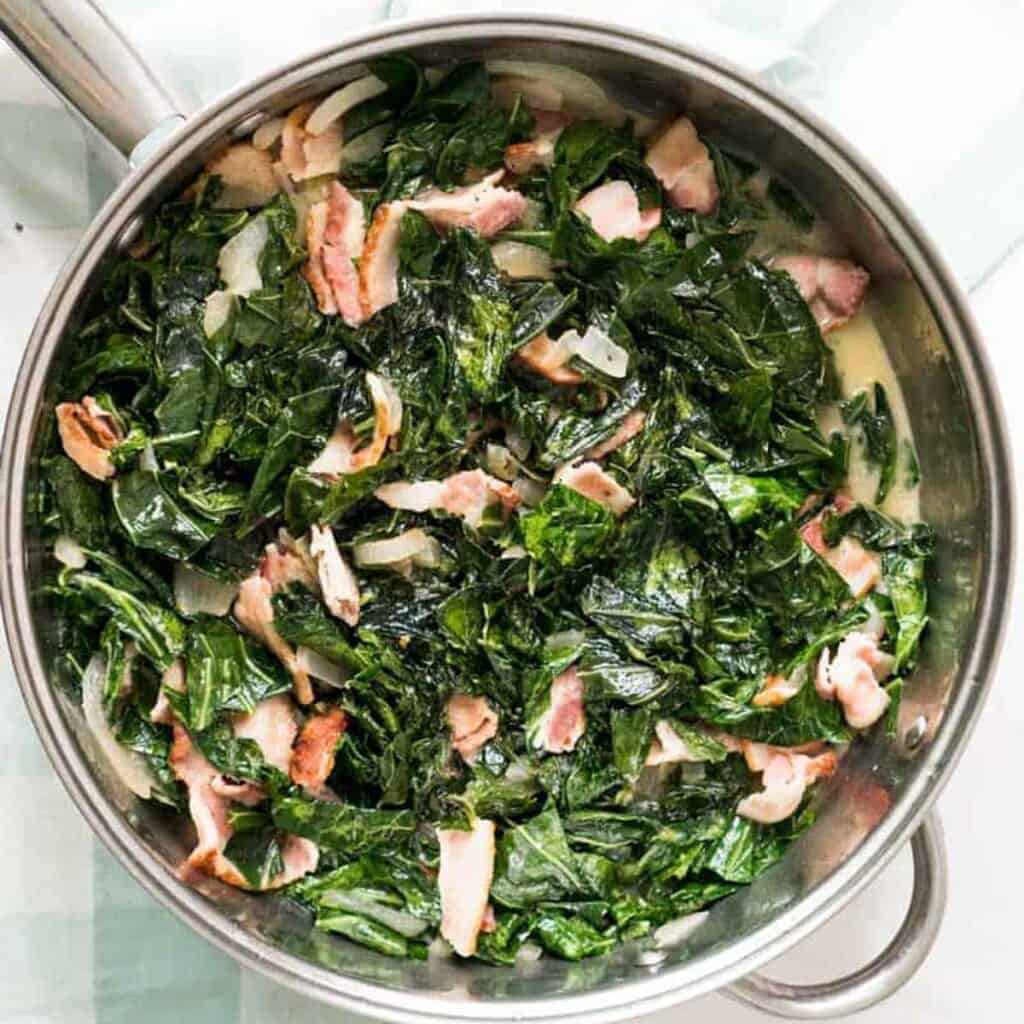 Yet another Southern dish that's perfect served alongside pork chop or any pork for that matter, collard greens may take a little time but the flavor is absolutely worth it!
Fresh collards are trimmed and cut, then rinsed well to remove any residual grit they may contain. While the collards are soaking, brown bacon in a large pan, then add butter and diced onion to the pan.
Add the rinsed collards and water to the pan and simmer for an hour or until the greens are tender. Serve with your pork chops for a tasty family dinner.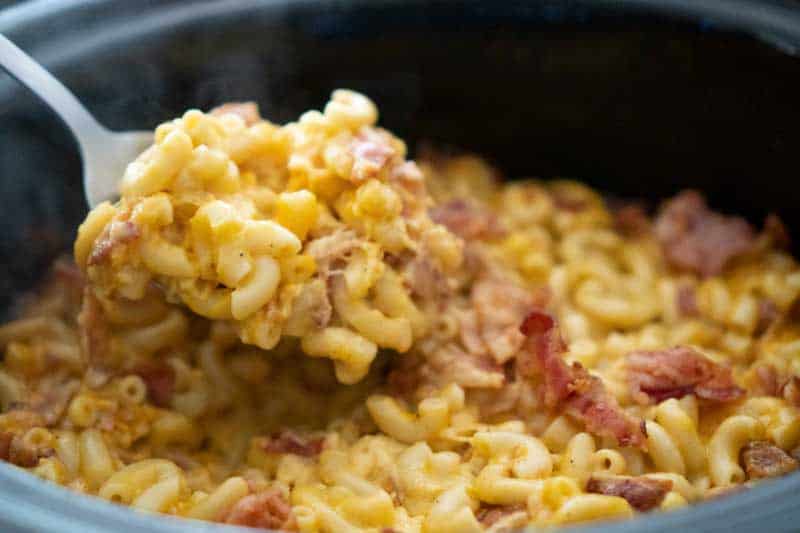 Pork chops and bacon - what's not to love about that combo? We took already delicious mac and cheese and took it up a notch by adding bacon AND cooking it in the slow cooker for easy meal prep.
This recipe starts by cooking up the bacon while you boil the elbow noodles. Then, add them to the slow cooker with mozzarella and cheddar cheeses along with cheddar cheese condensed soup, milk, salt and pepper, and garlic powder. Let the flavors blend for two hours before serving with your pork chops.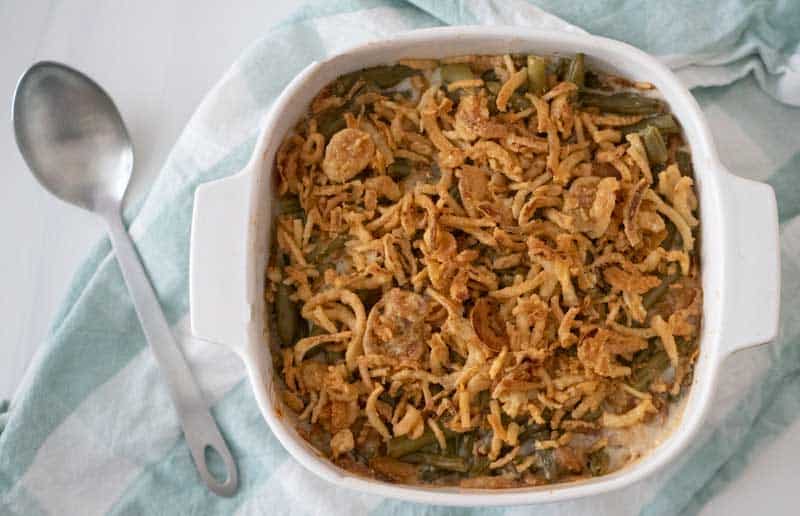 Green bean casserole doesn't have to be served only at Thanksgiving! This easy side dish pair perfectly with pork as well. Why save a side dish this delicious for only once a year?
This is a classic recipe (although we have a from scratch version too!) using canned green beans, cream of mushroom soup, milk and topped with those fabulous crunchy onions we all love!
Green bean casserole only needs to bake 35 minutes in the oven so its perfect for family dinners year round!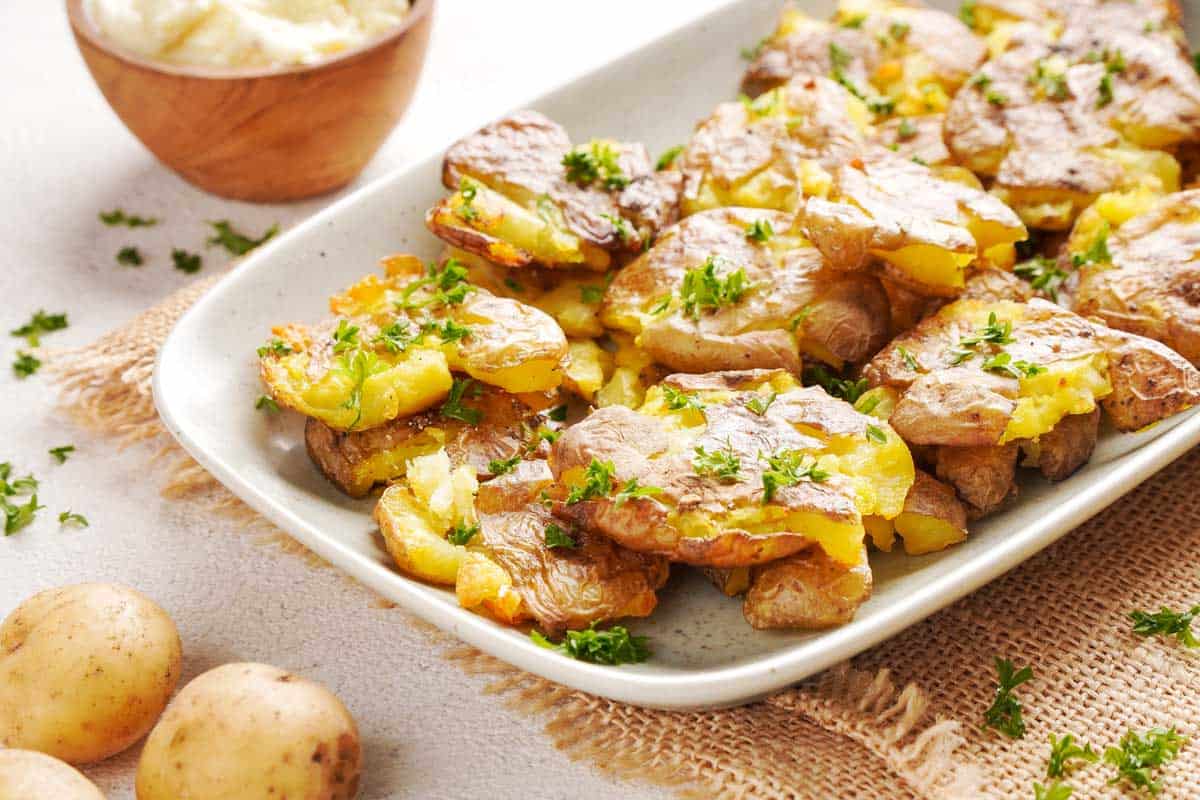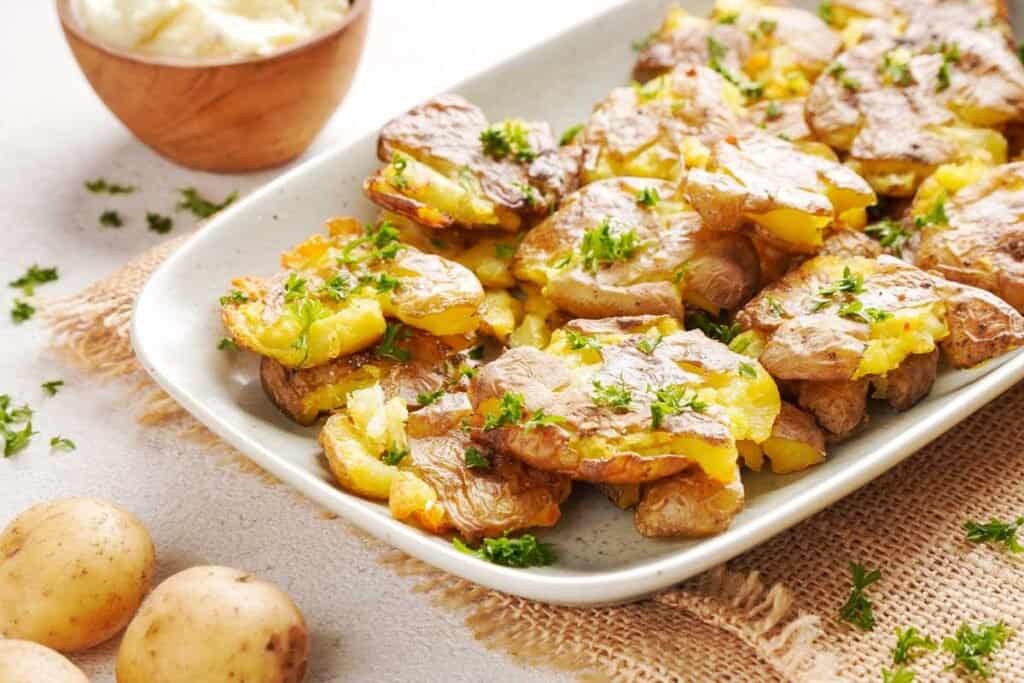 Tender chops go perfectly with crispy smashed potatoes! These potatoes are crisp and buttery on the outside and soft and fluffy on the inside, making them perfect for serving with any main course.
The key to perfect smashed potatoes is to boil them first, then allow them to rest 5-10 minutes before using the bottom of a glass to smash them. Then brush them with a mixture of butter and olive oil and bake to crispy perfection!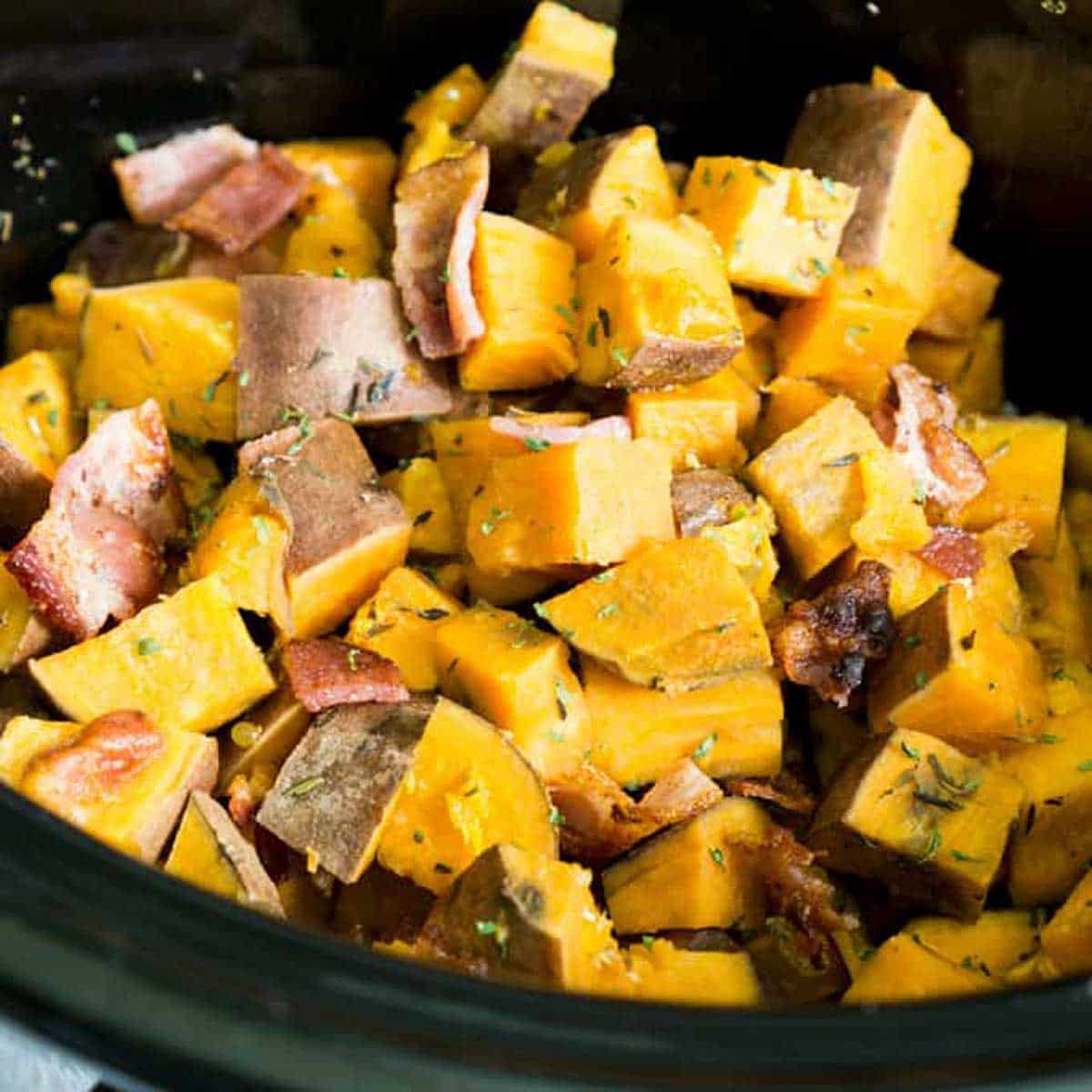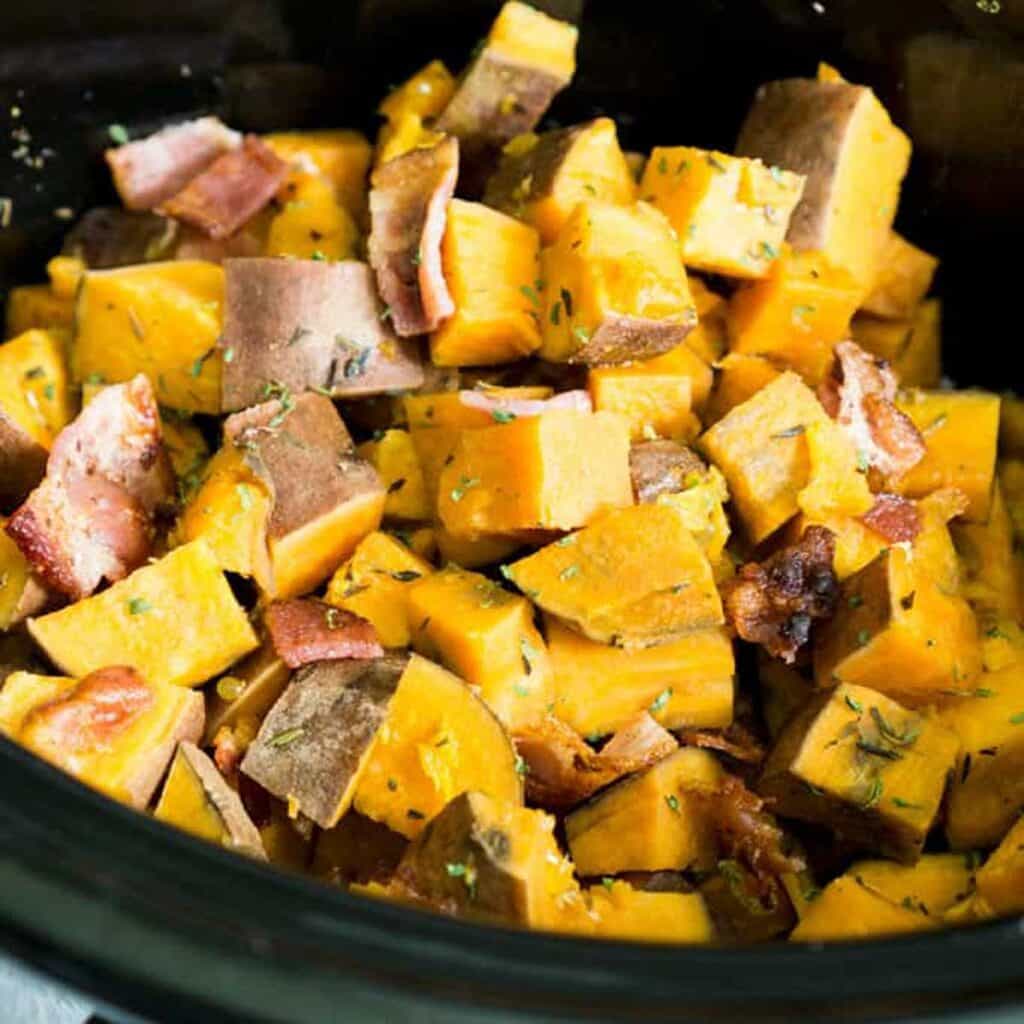 As you can tell, we love our slow cooker for making dinnertime easy. This delicious sweet potato is no different. The sweetness of the sweet potatoes is a great match for the savory pork chops and the bacon adds a savory flavor as well.
This recipe takes only 10 minutes of prep time: simply cube the sweet potatoes then mix up orange juice, brown sugar, salt, sage and thyme and pour over the potatoes in the slow cooker. Top with pats of butter and cook for 5 hours.
Once you make your pork chops these tasty sweet potatoes will be ready for you to serve, topped with crumbled bacon.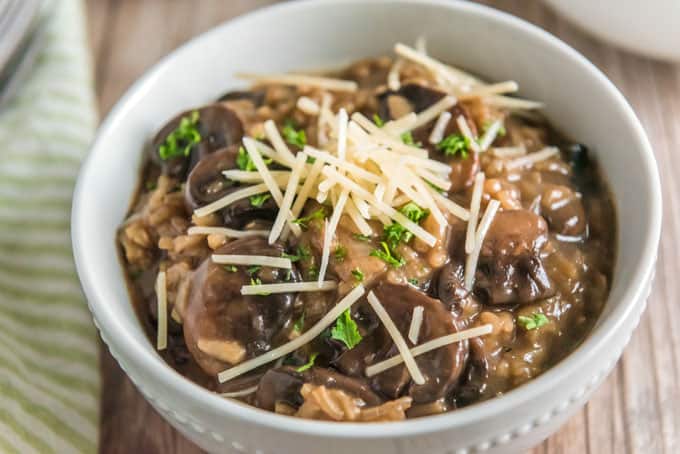 The smooth, mild flavor of mushroom risotto is perfect for serving alongside pork chops. The two flavors pair well and the carbs of the risotto balance the protein in the pork for a well-rounded meal.
Arborio rice is slow cooked in beef broth over medium heat with sautéed mushrooms and onions. The key to a perfect creamy risotto is to cook low and long, stirring often. This allows the rice to absorb all the flavors and get nice and soft.
The mellow mushroom has the perfect umami flavor for serving with pork.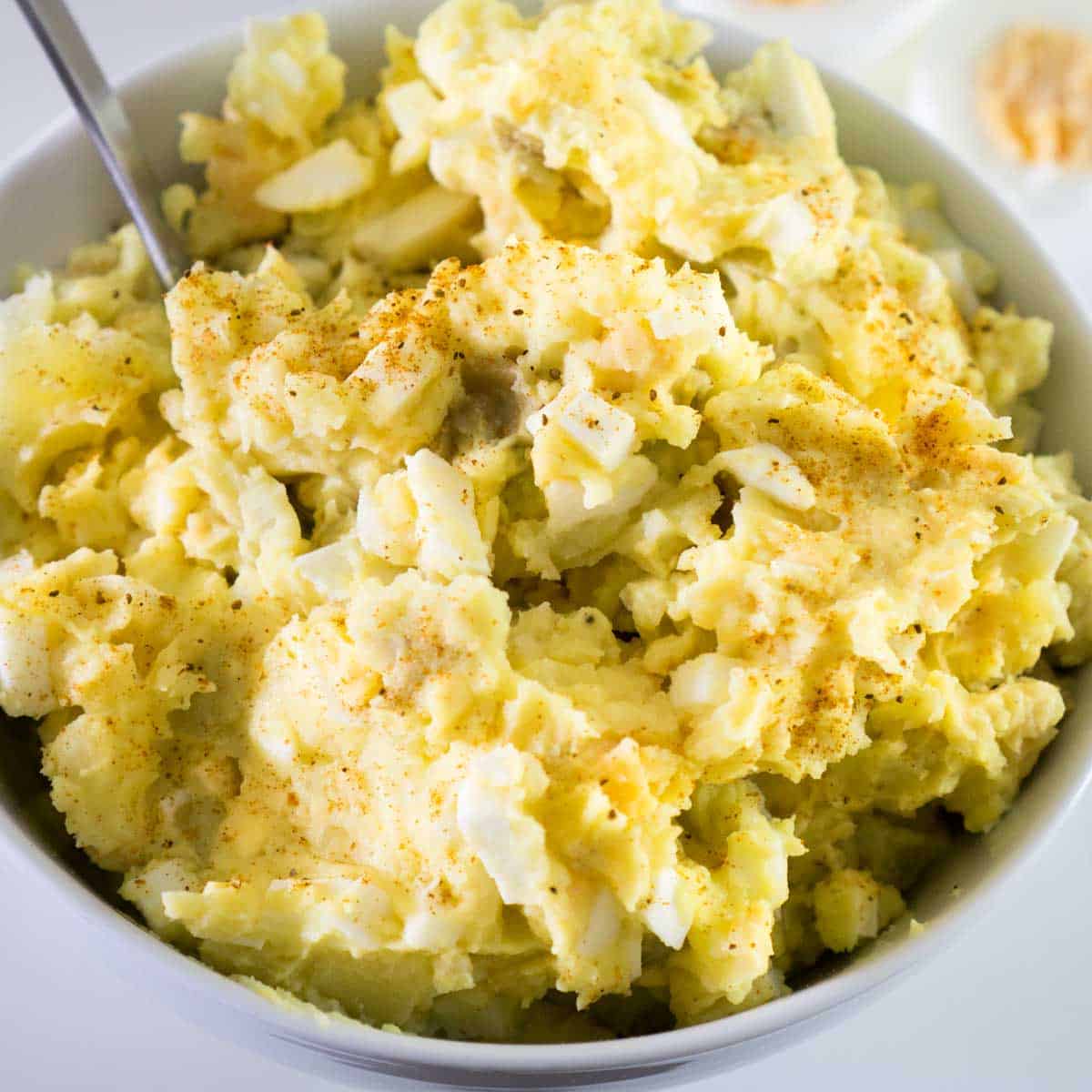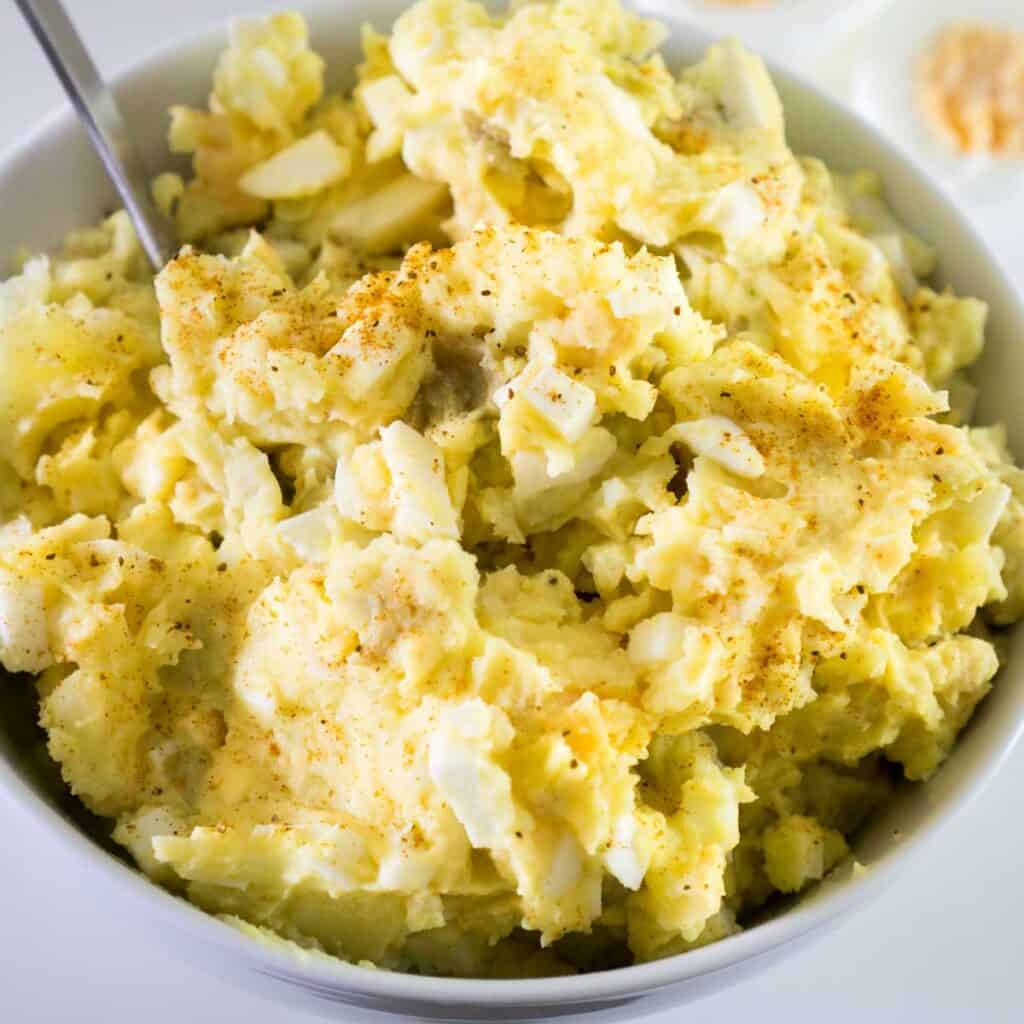 Make your pork shops a more casual meal by pairing them with this potato salad with a twist. Deviled egg potato salad combines two picnic staples in one creative side dish!
Potatoes are boiled and cooled, then combined with chopped hard boiled eggs, mayonnaise, mustard, and mixed together. The entire dish is then topped with paprika or Old Bay seasoning.
If you're cooking pork chops for a weekend lunch, this potato salad would be the perfect side dish to choose!
Who says you have to choose just one veggie side dish for your pork chops? Combine all of your favorites and roast them in the oven for a healthy and easy side dish.
Carrots, potatoes, zucchini, squash, green beans, onions and more combine perfectly. Simply chop, toss with olive oil and your favorite seasoning (we like Mrs. Dash) and roast while you cook up your pork chops.
Even picky eaters will find these vegetables tasty!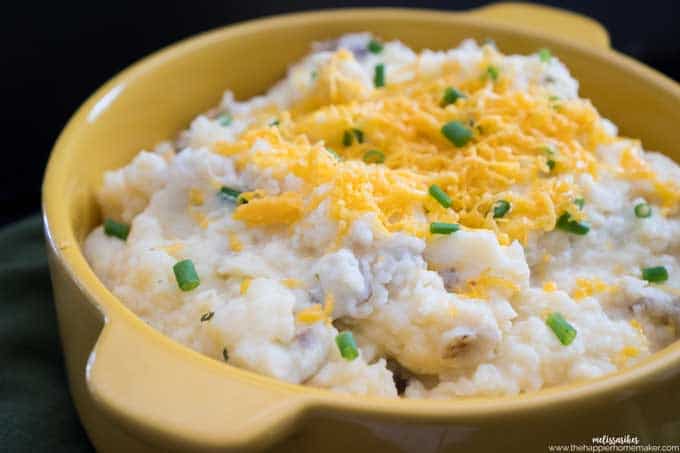 Pork chops can be mild so sometimes it is nice to pair them with a side dish that has a lot of flavor, and these mashed potatoes fit the bill perfectly!
Creamy mashed potatoes are seasoned up with sharp cheddar cheese and chopped chives to amp up the flavor. You'll find them to be perfect served beside your tender pork chops.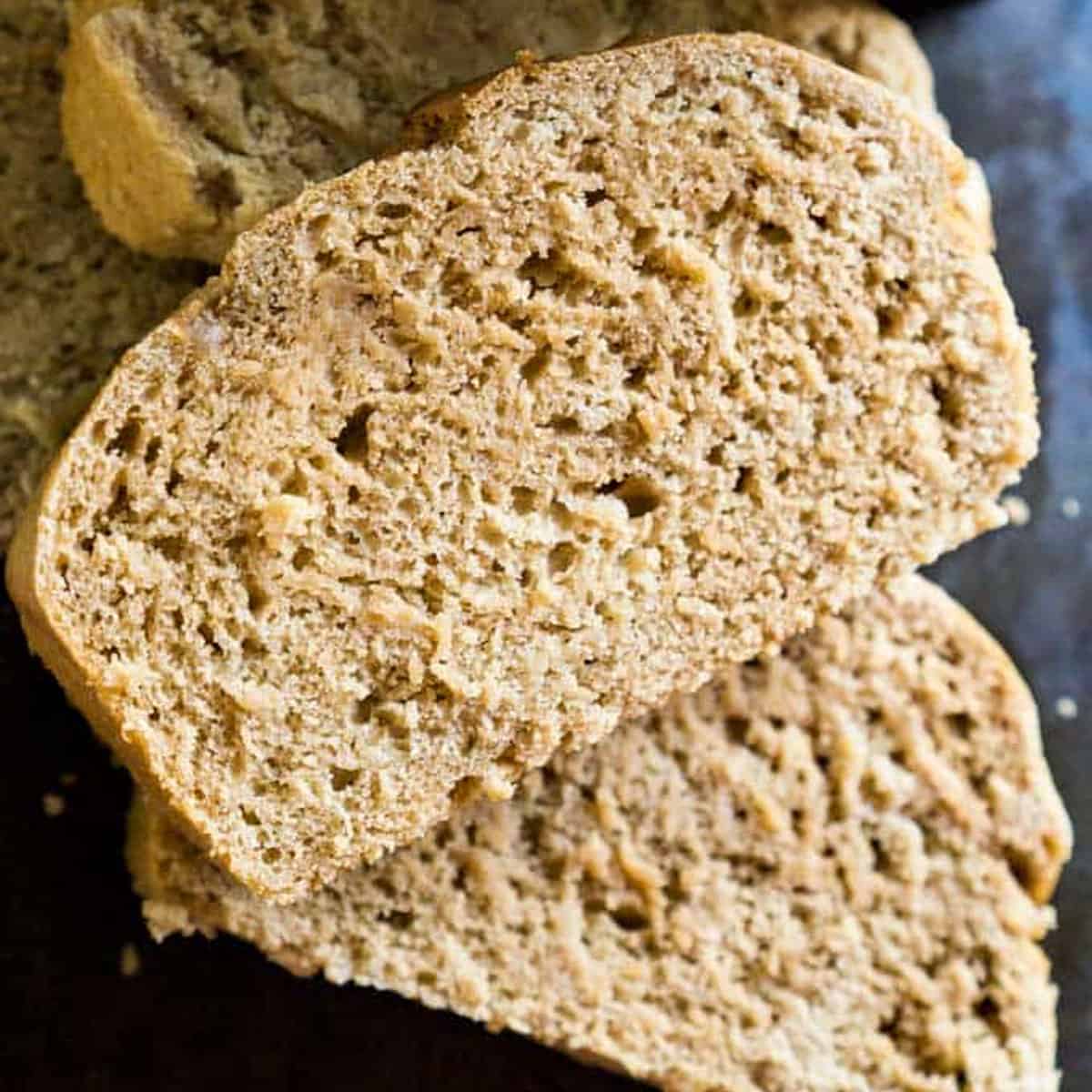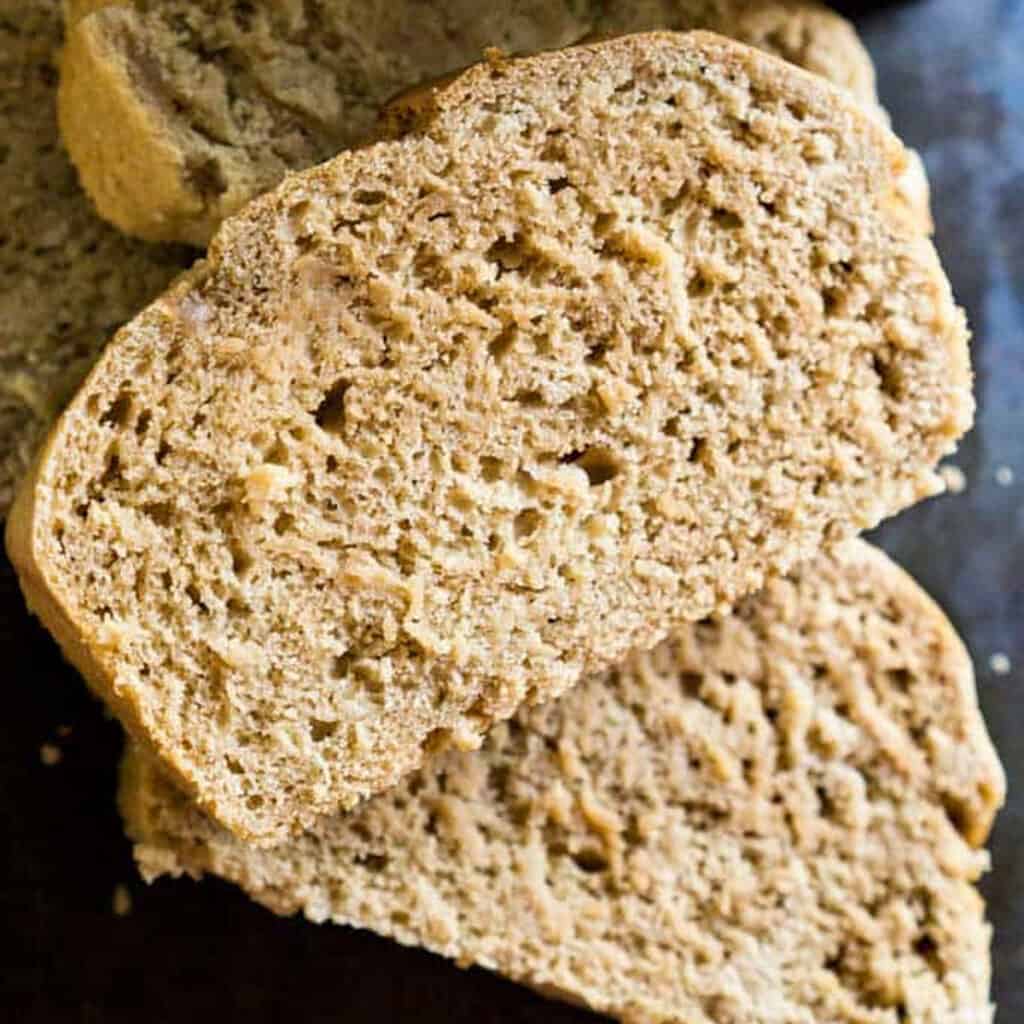 Need more carbs? This easy 3 ingredient beer bread is an ideal side dish for pork chops. Serve it hot out of the oven and slathered in butter and watch it disappear!
Beer bread is crazy easy to make, combine self-rising flour with sugar and a can of your favorite beer, stir, and pop it in the oven. It's really that easy!
You can change up the flavor of the bread by varying the beer that you use, my favorite is Guinness or any porter but lagers and pilsners make delicious beer bread as well and any would go well with pork chops.