Wondering what to eat with jambalaya? You've come to the right place! These 15 delicious side dishes are perfect for pairing with this classic Creole dish.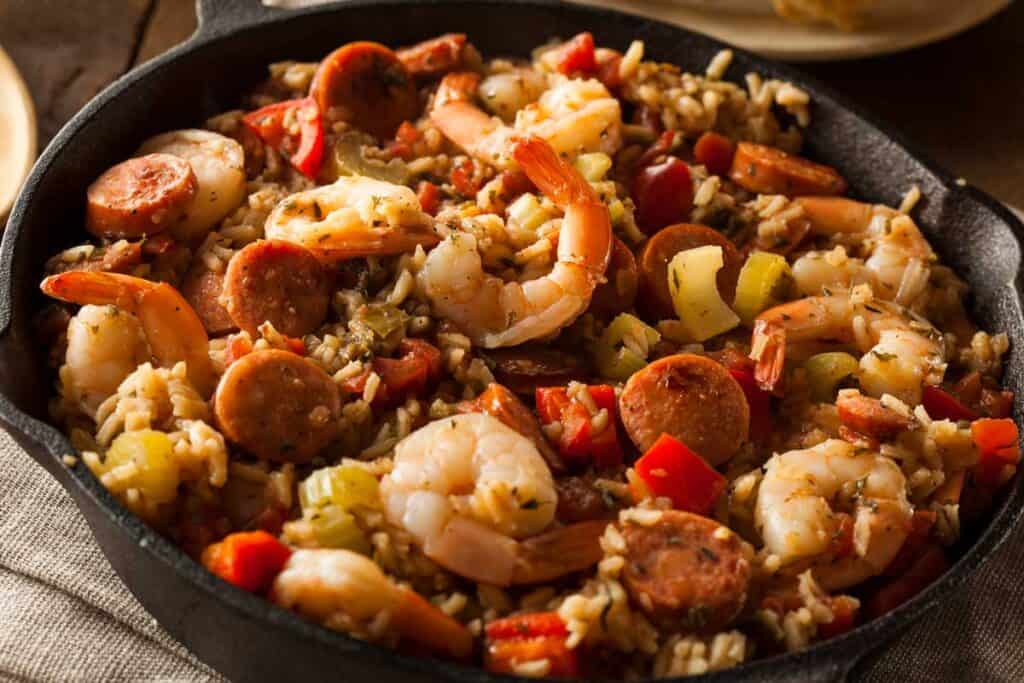 What is jambalaya?
Jambalaya comes from New Orleans, Louisiana, and is usually associated with Creole cuisine. This classic dish consists of meat (like chicken, sausage, or seafood), vegetables, and rice, all cooked together in a flavorful blend of spices and seasonings.
Jambalaya is known for its bold, spicy flavors, which come from ingredients like cayenne pepper, paprika, and garlic. It's usually cooked in a large pot or skillet, which allows all the flavors to meld together into a delicious and satisfying meal.
Whether you're a seasoned jambalaya expert or totally new to the dish, understanding the basics of spicy jambalaya will help you appreciate and enjoy this iconic Creole favorite even more.
What to Eat With Jambalaya
1. White Rice
I think white rice is one of the best side dishes for jambalaya, mostly because it lets the flavors of the main dish be the highlight of the meal. Jambalaya is so flavorful, something very flavor-neutral like white rice adds some bulk to the meal to make it filling and texture to make it even more enjoyable.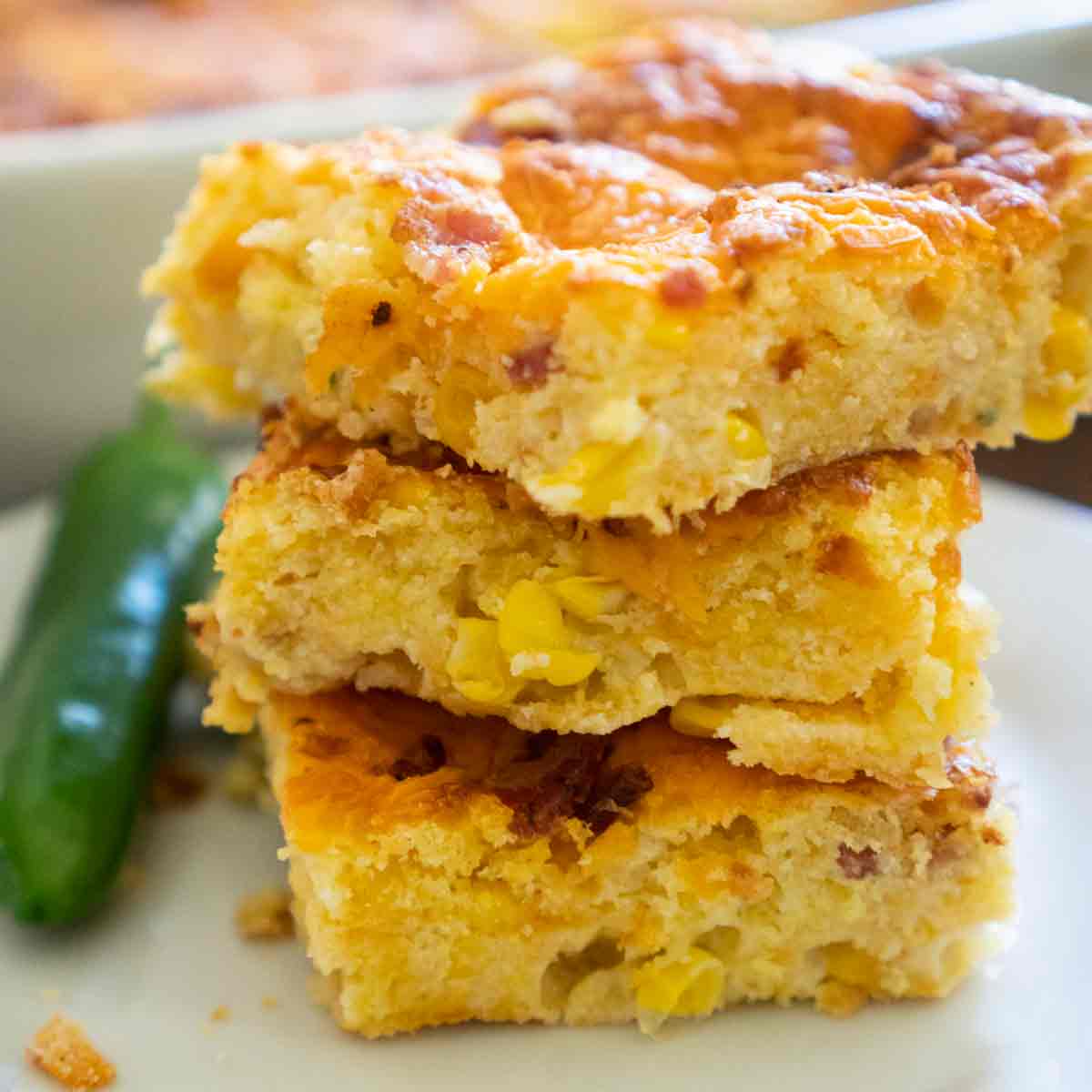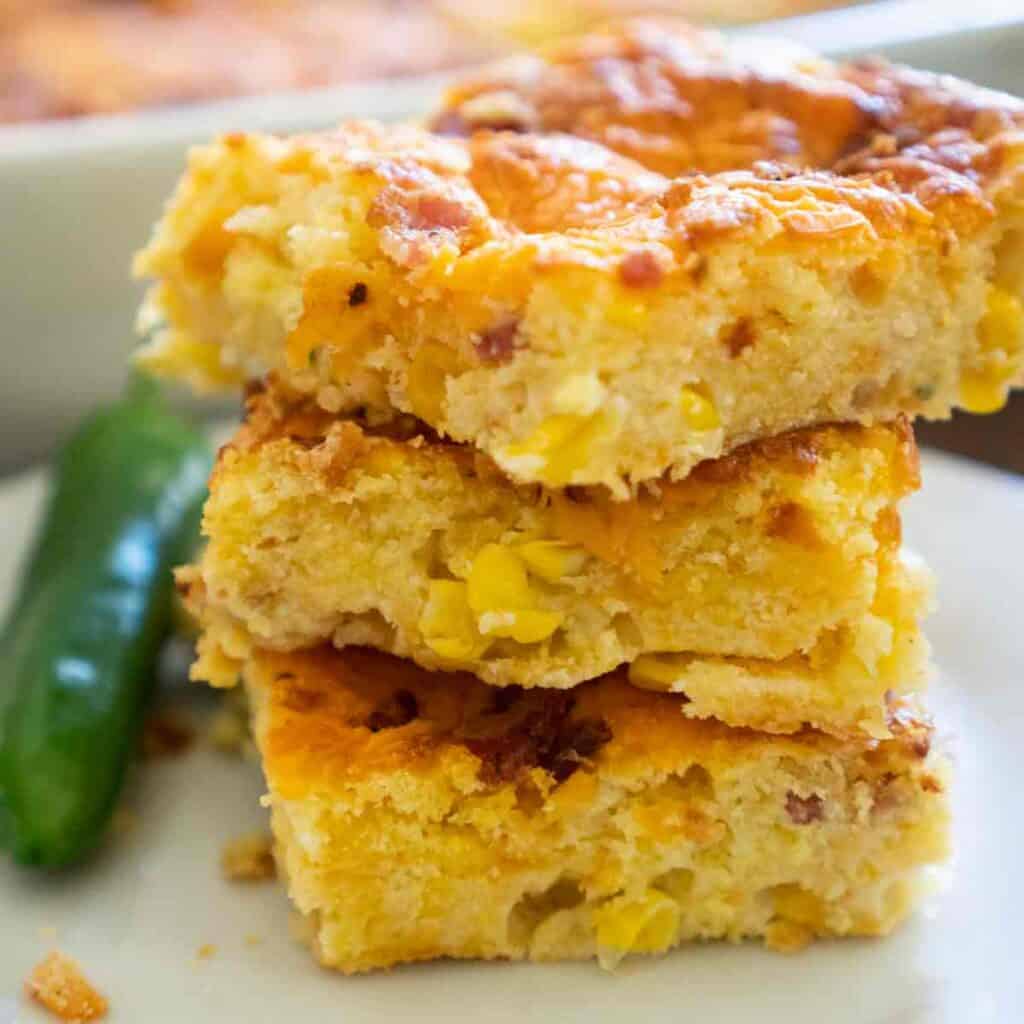 Cornbread is a great way to a little extra flavor, but not too much. It's the perfect side dish if you want to tone down the spiciness of the jambalaya because the cornbread has slightly sweet flavors and a light texture. If you want to enhance the spice, try this bacon cheddar jalapeño cornbread variation!
3. Grits
Grits absorb and balance the flavor of jambalaya. They have a great creamy texture to compliment the chunky and rich texture of the jambalaya. This is another great way to make a filling and satisfying meal.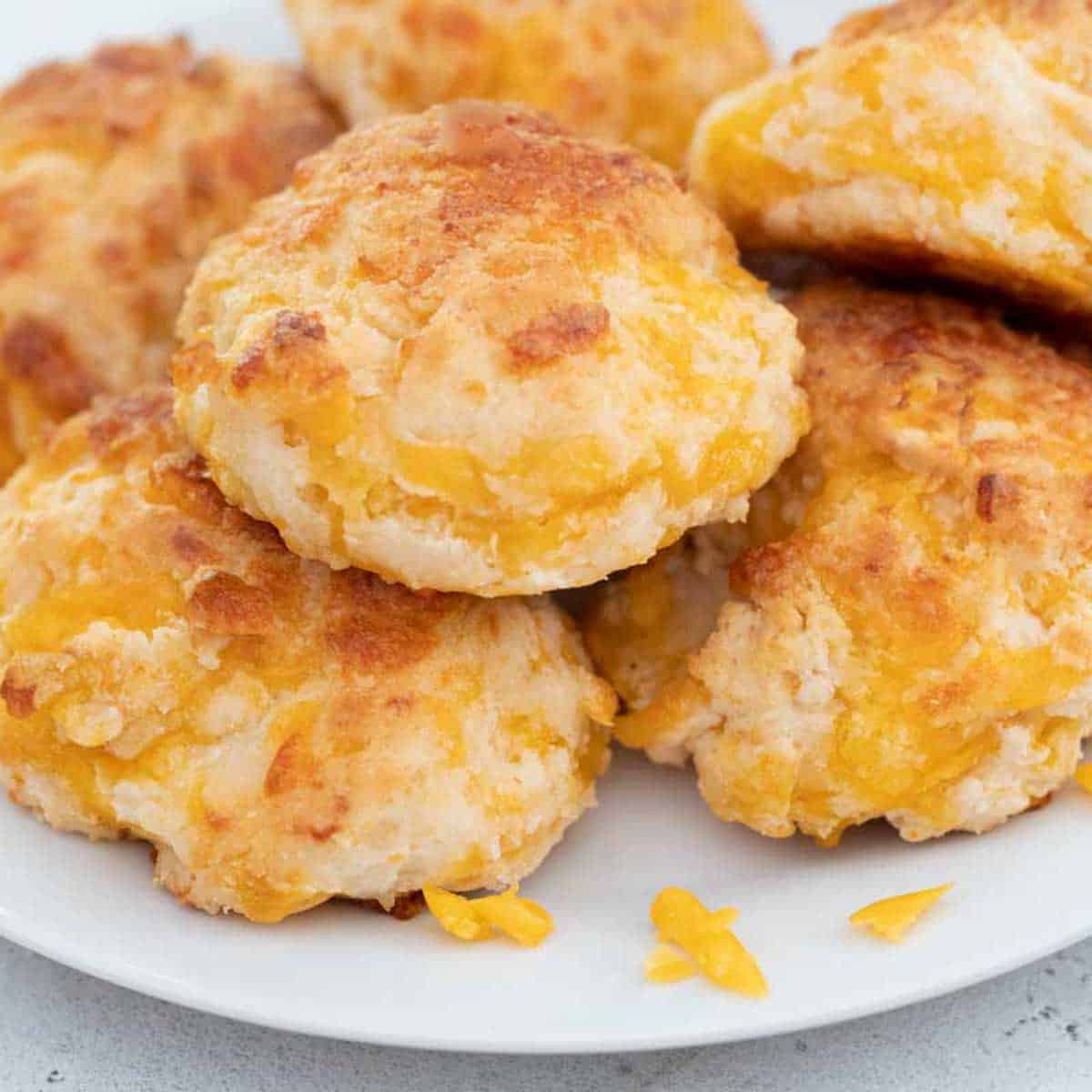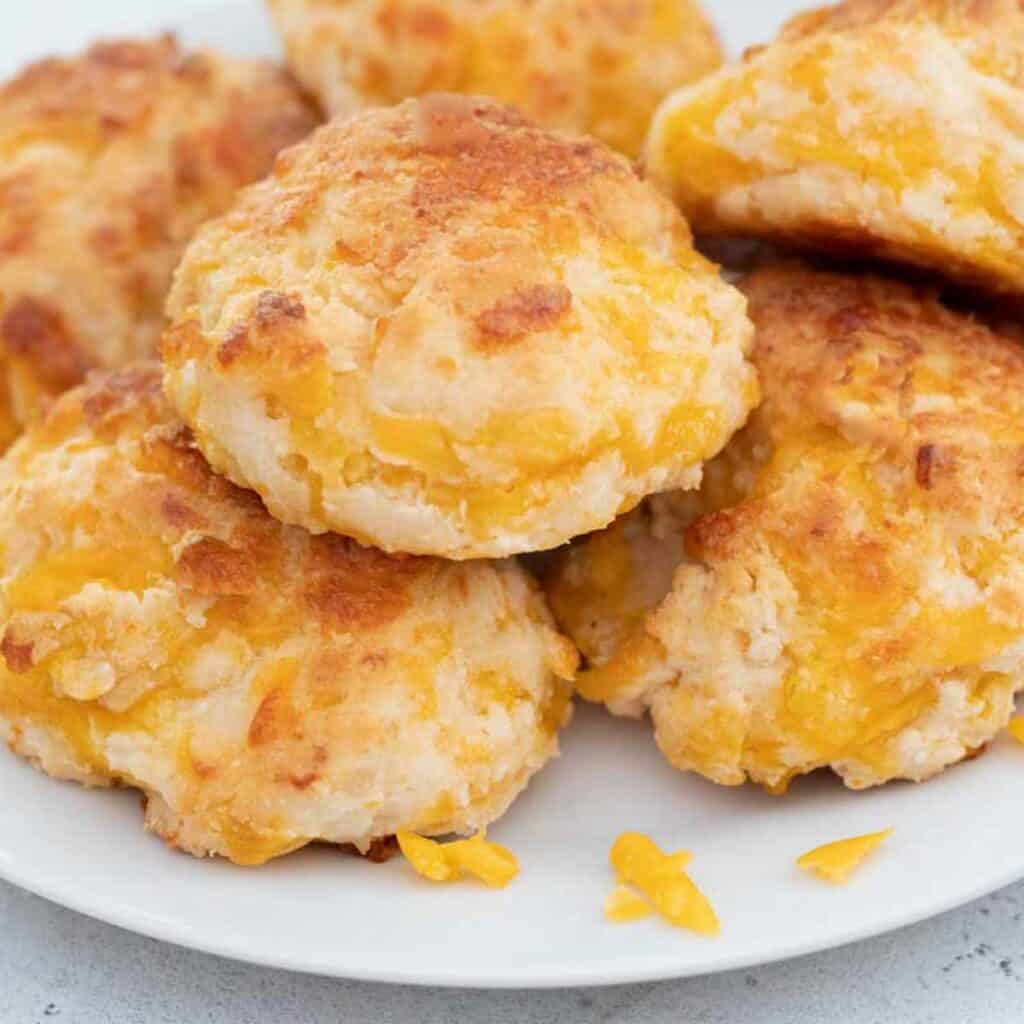 Cheddar biscuits go well with anything, but especially spicy jambalaya! The cheesy flavor compliments the spiciness of the dish and the bread helps tone down that kick a little bit.
A some green vegetables to the meal if you're looking for a healthier side for this spicy dish. Jambalaya is a pretty hearty dish on its own, so you don't have to pair it with anything heavy for it to be filling.
6. Green Salad
Keep it really light and healthy with a green salad. You can make a salad in so many different ways to suit your preferences. Top it will different veggies, cheddar cheese, croutons, and a tangy dressing or cool it off with a homemade ranch dressing to tame the spice of the jambalaya. 
7. Potato Salad
This cool dish will tone down the spiciness and be a great flavor combo with your savory jambalaya recipe. The creaminess of the potato salad with your jambalaya meal will make the perfect pairing. This deviled egg potato salad is one of our favorite recipes!
Fried plantains (tostones) have a mild, slightly sweet flavor that makes them a great choice for pairing with the spicy flavors of jambalaya. This is a great option if you're looking for something light to serve alongside your heavy meal.
Creamy coconut rice is a filling dish to serve with jambalaya and the perfect accompaniment flavor-wise as well. Like many other side options above, we recommend mild sweetness to balance the spice.
10. Fried Okra
Fried okra's crunchy texture and savory, rich flavor will add so much to your jambalaya meal! Make a cajun or southern rémoulade sauce to make it a true South Louisiana side dish.
This classic side dish in southern cuisine will fit right in with jambalaya and have everyone asking for seconds! Throw some cajun spices into the batter to kick them more of a kick!
For a healthy side dish, serve up cucumber tomato salad. You can make creamy cucumber salad with a mayo-based sauce or use a healthier option like Italian dressing. Either way, this side will cool off the spice and add a nice crunchy texture to the meal.
For an all-around classic southern side dish, serve fried catfish alongside your creole jambalaya. This is a great option for the meat lovers who want to add a little something extra to
This simple side dish is a go-to for almost any meal for my family. Garlic bread adds some bulk to the meal without much work! It's an easy side that you can make with any bread you have on hand.
15. Hush Puppies
Much like cornbread, hush puppies are one of those delicious sides that everyone will reach for again and again. These little bites of goodness will balance the flavor of your spicy jambalaya with a mild sweetness that tastes amazing topped with some butter.