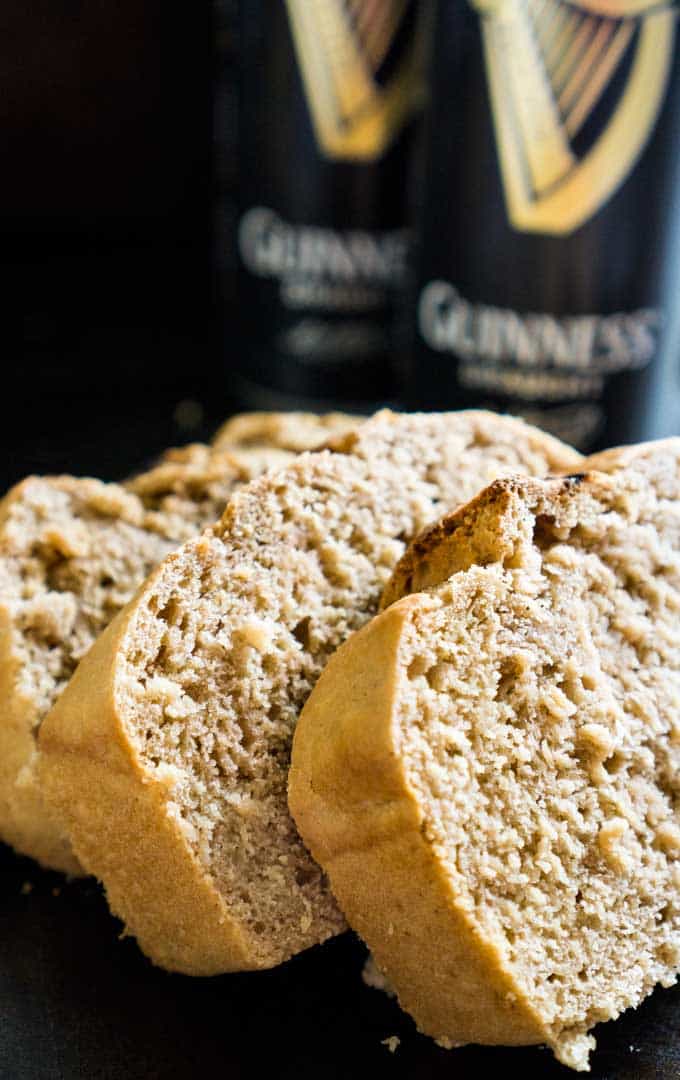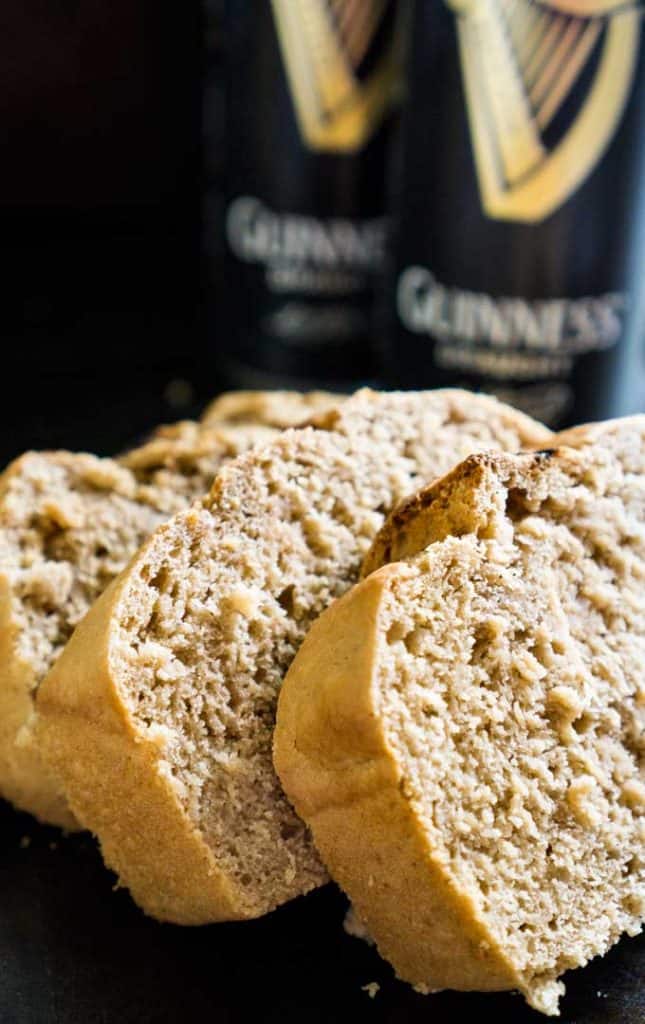 Last July when we moved to England we did a big road trip around England, Scotland, and eventually making our way to Northern Ireland and ending in Dublin. One of the highlights of the 5 days we spent in Dublin was visiting the Guinness factory. They have an amazing tour there that shows you exactly how Guinness is produced (it's surprisingly kid-friendly too!)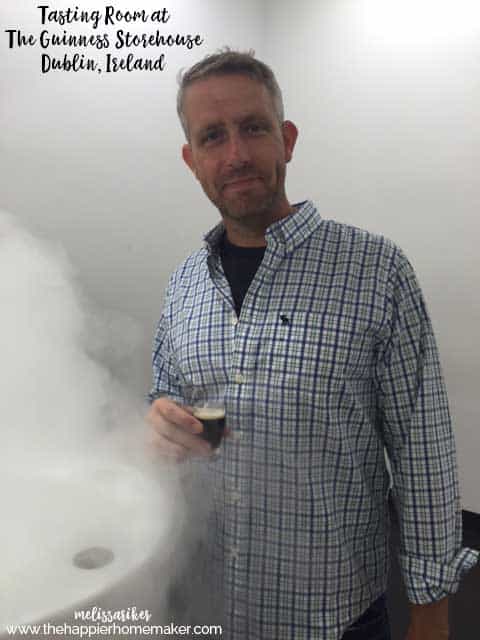 I'm not a huge beer drinker but I was surprised how how much I not only enjoyed the tour but also learning about the different flavors when tasting Guinness. (The picture above is my husband in the tasting room-the vapors were scented like the various flavors in the Guinness so you could start to learn to pick them out-the hops flavor was my favorite!)
All that was to say that last week I was making some beer bread and instead of using my standard recipe I decided to make a Guinness version and it was amazing-probably the best beer bread I've ever had. The Guinness added a subtle caramel type of flavoring and I switched out standard sugar for brown sugar to accent that even more.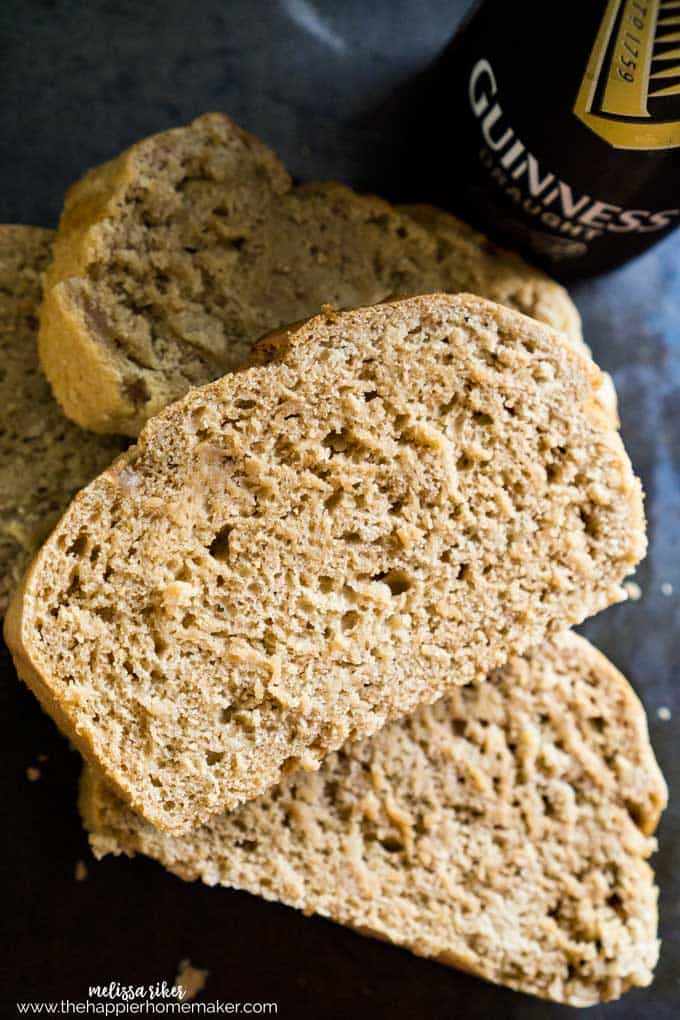 Ingredients:
3 cups self-rising flour
3/4 cups packed light brown sugar
1 Guinness (I'm in the UK now so my Guinness was 440ml, which is about 14 oz or 3/4 of a pint. The recipe is very forgiving and should work with anything between 12 oz and 1 pint depending on what is available in your area.)
Instructions:
Preheat oven to 350 degrees. Grease and flour a 9x5x3″ bread pan.
Whisk the flour and brown sugar together. Add the Guinness and stir until just blended-don't over stir. Pour into the pan and tap the pan down on a counter a few times to level the dough.
Bake for 50 minutes or until golden brown and toothpick inserted in the middle comes out clean.
The bread cuts better once cooled but tastes amazing warm with some butter so I'll let you decide whether to let it cool or not! I usually let mine cool a little bit before cutting and then reheat a few seconds in the microwave before eating.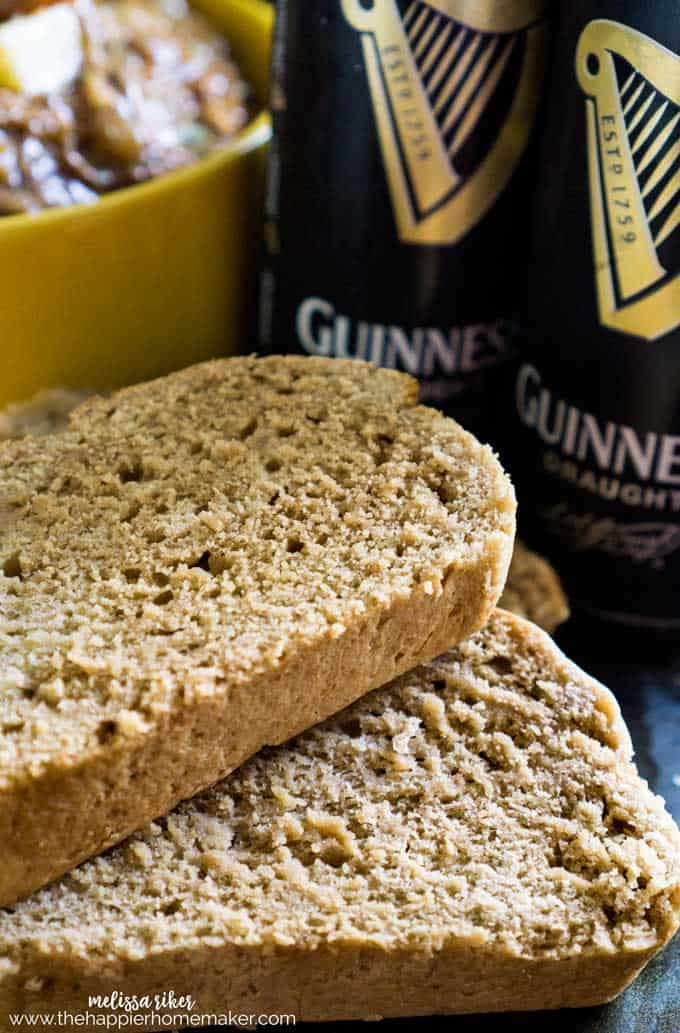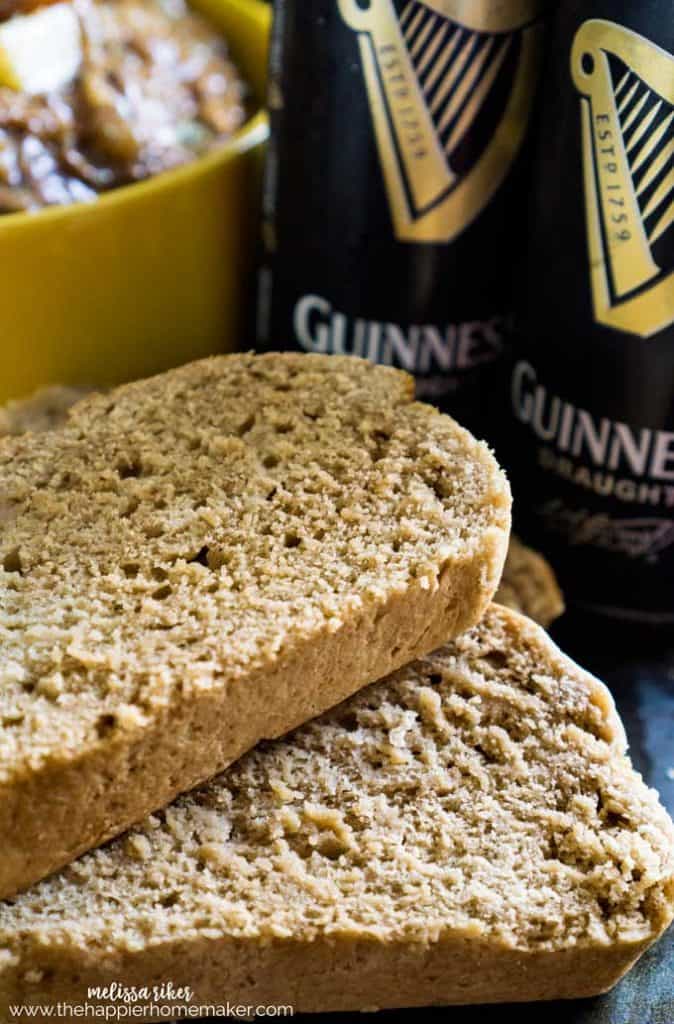 Oh and you see that stew in the background of the picture above-that's made with Guinness too and I can't wait to share that recipe with you, it's the ultimate in comfort food!! Be sure to sign up for my emails below to make sure you don't miss it!
Want more great recipes?
Join our community of over 20,000 everyday cooks and I'll send you an eCookbook with 13 of my favorite desserts as a welcome gift!