If you're wondering what to serve with shrimp and grits, you've come to the right place! Shrimp and grits is a classic southern dish that was traditionally served for breakfast, but has made its way onto dinner menus all over the country. It's a rich main dish with deliciously seasoned shrimp and cheesy grits that can stand on its own or pair nicely with side dishes.
Shrimp and grits are a traditional dish in the Lowcountry of the coastal Carolinas and Georgia. In other places, it's served with fried catfish or salmon croquettes instead of shrimp. In New Orleans they make spicy shrimp and grits with their cajun flair and maybe even some andouille sausage!
However you plan on making them, if you're serving shrimp and grits you may be wondering what kind of side dish will work best with such a creamy, cheesy, and buttery-rich dish, but look no further.
I put together a list of side dishes that pair well with a shrimp and grits recipe to give you some ideas. You can go for the lighter sides or make it an even more savory and hearty meal with some of the heavier options. Either way, you'll find the perfect side dishes for shrimp and grits here.
What to Serve With Shrimp and Grits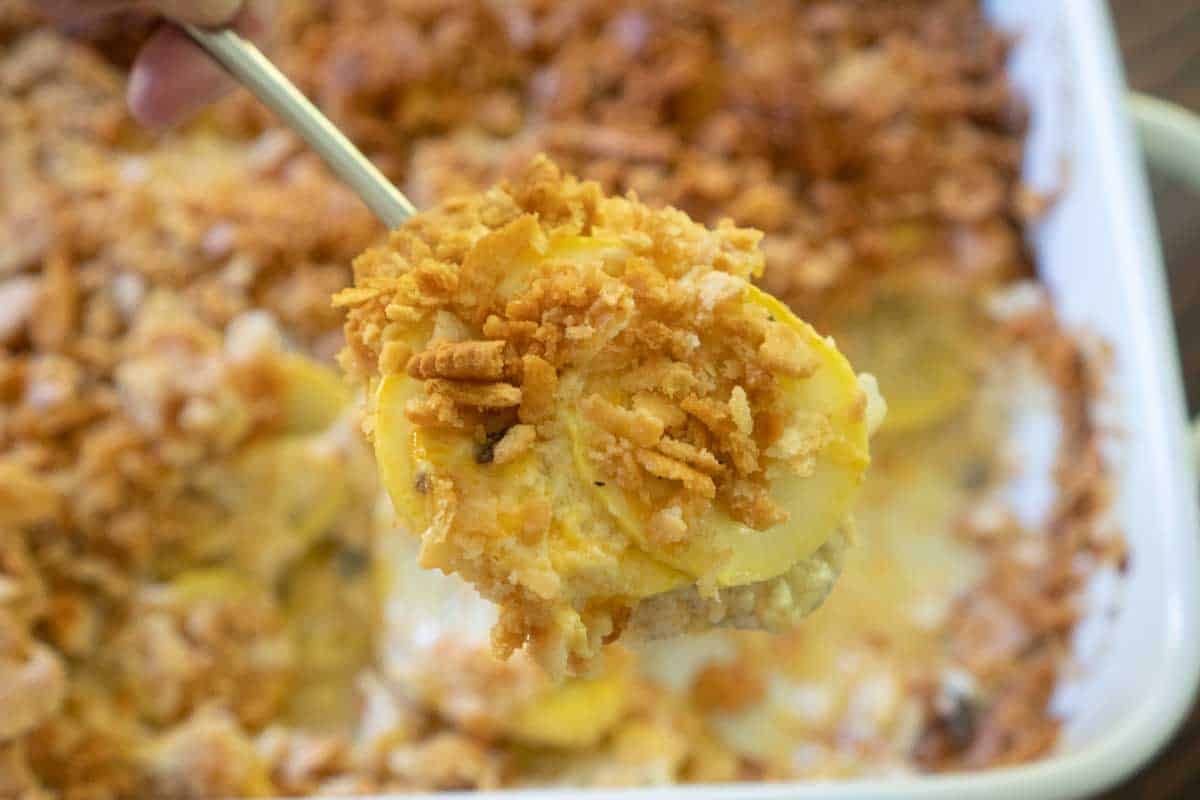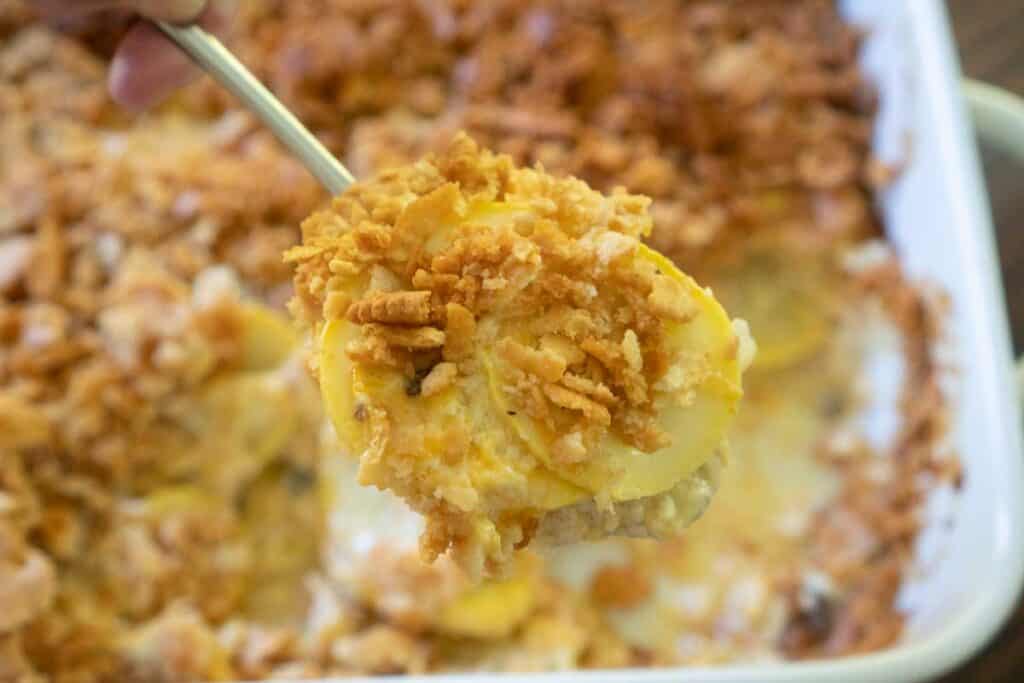 This southern dish will fit right in served with creamy grits and shrimp. Squash casserole is a hearty dish that will definitely add to the decadence of this meal. This is the ultimate in a comfort food combination and will definitely hit the spot. The whole prep and cooking process takes around 55 minutes but the outcome is well worth the time.
Parmesan cheese roasted green beans make a great side to shrimp on top of grits. These are prepped and cooked in under 30 minutes get in that side of veggies to your meal in for good measure. This side dish keeps your meal light and is super fast and easy to make.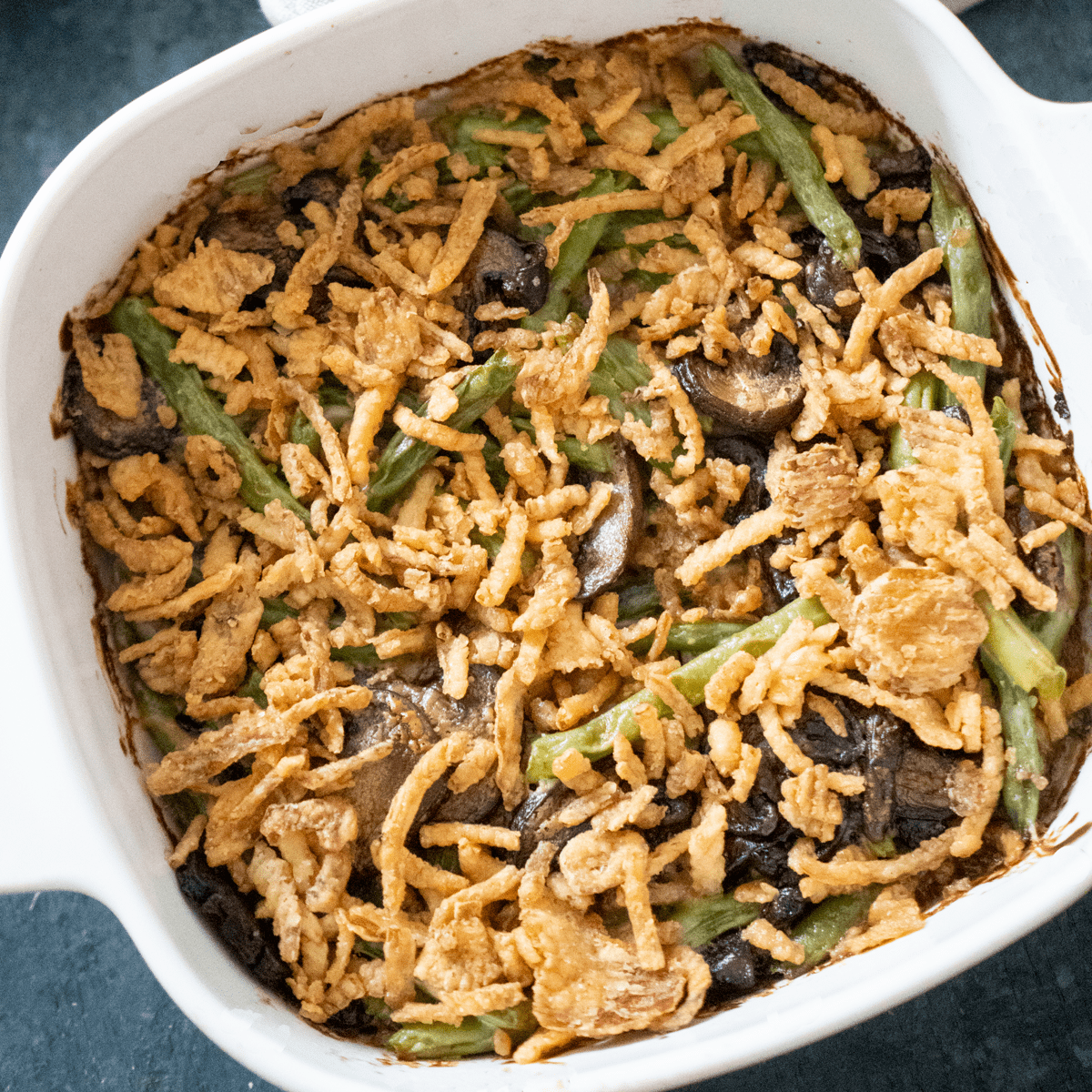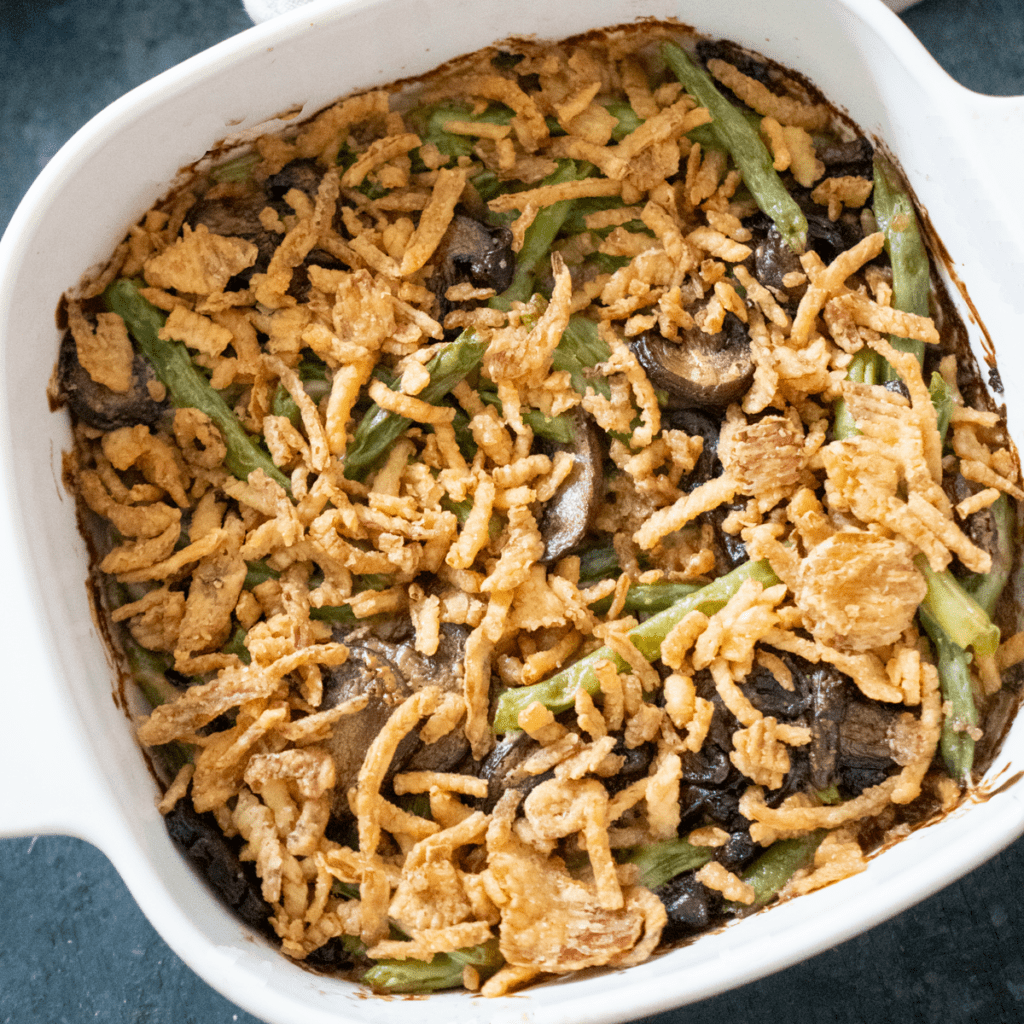 If you want a side of veggies but want to dress them up a little try this side dish. This is arguably one of the best side dishes and a great addition to almost any meal. It's a great addition to shrimp and grits for an all around filling and satisfying comfort food kind of meal.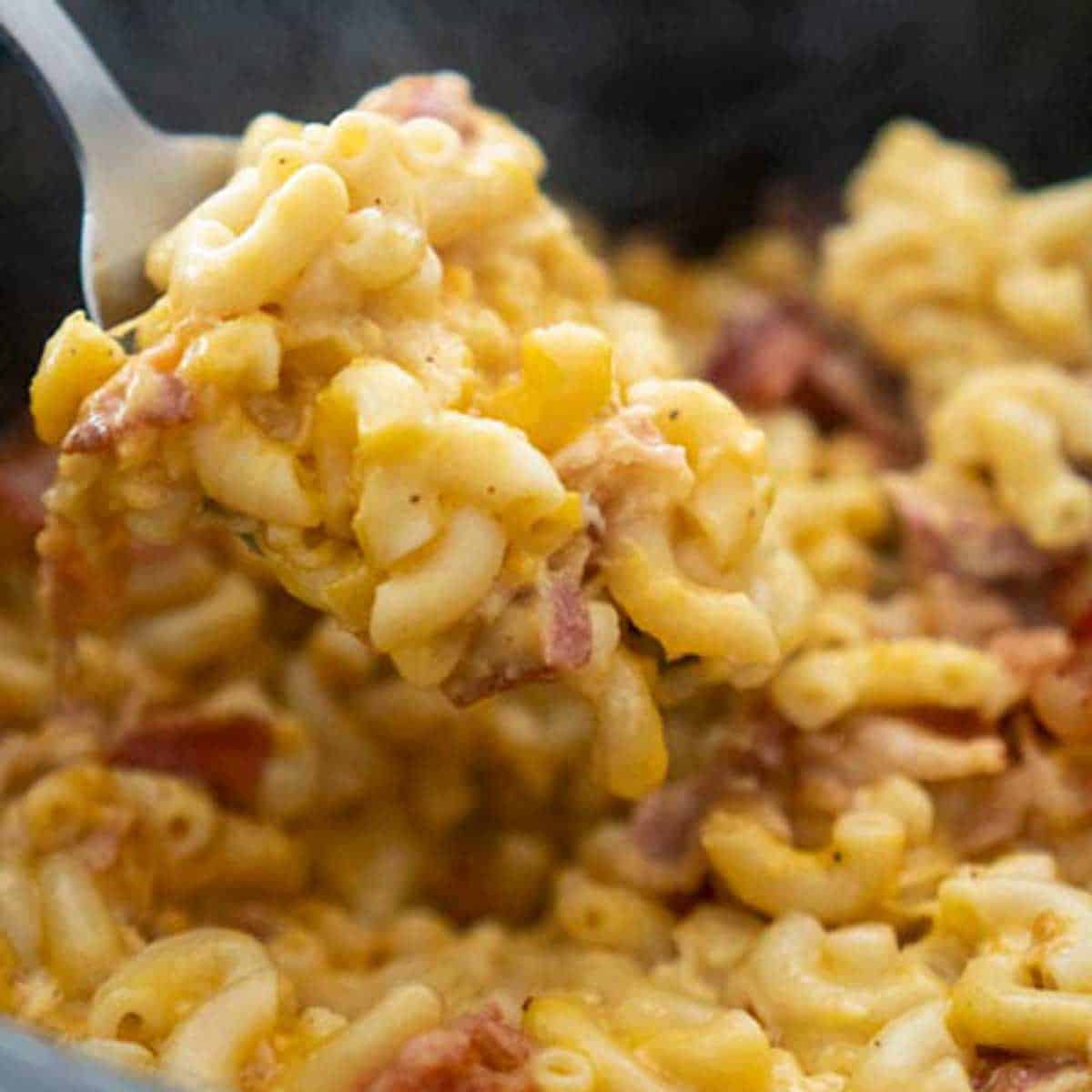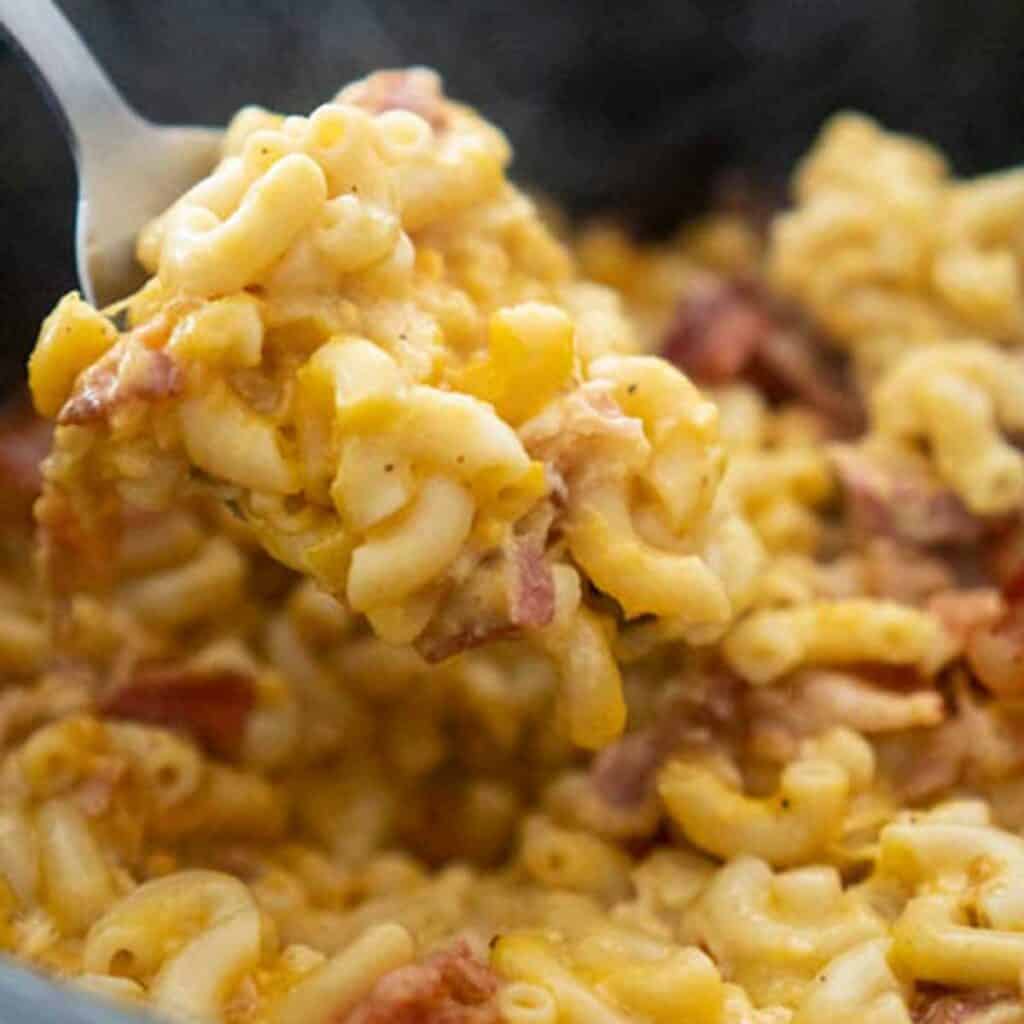 Make your creamy shrimp and grits meal even heartier with this slow cooker bacon mac and cheese. Rich cheddar cheese and bacon will tie in effortlessly with your cheese grits and shrimp for the ultimate comfort food meal. The bacon fat really gives this mac and cheese an extra boost of both flavor and richness.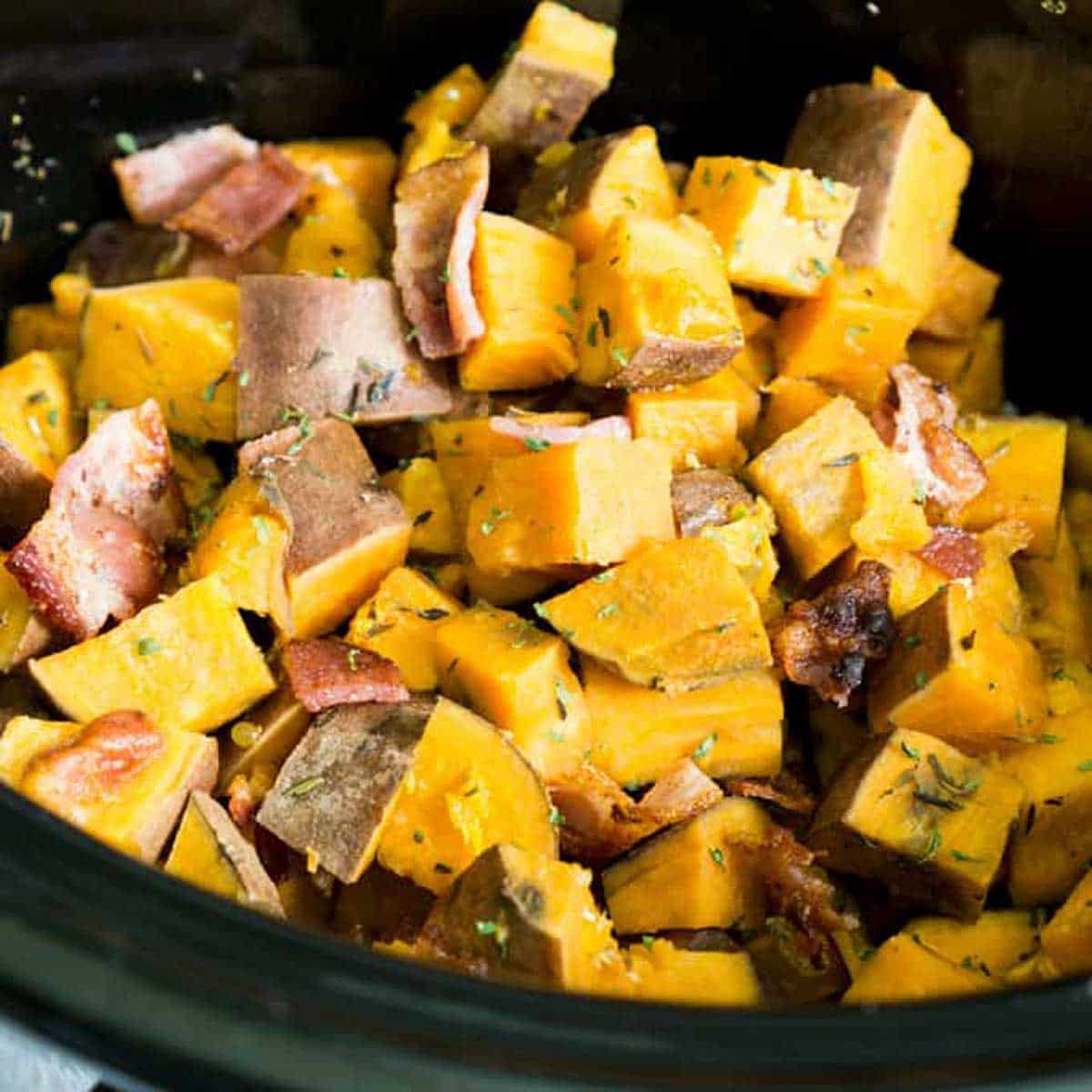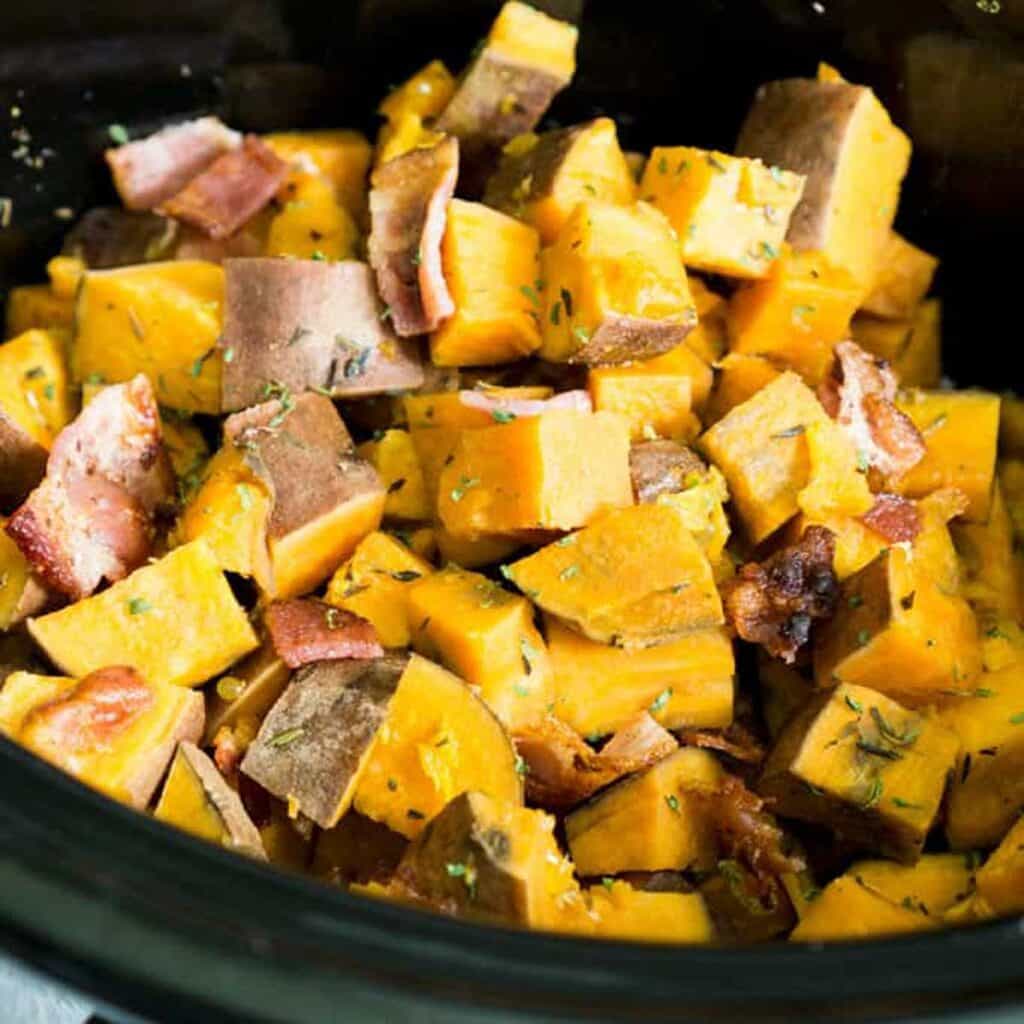 This savory side dish cooks in the slow cooker, making it super easy to pair with your southern shrimp and stone-ground grits. Use quick grits for your main dish and this makes a great busy weekday night meal. This recipe is one of those good options to keep on hand to pair with lots of different meals.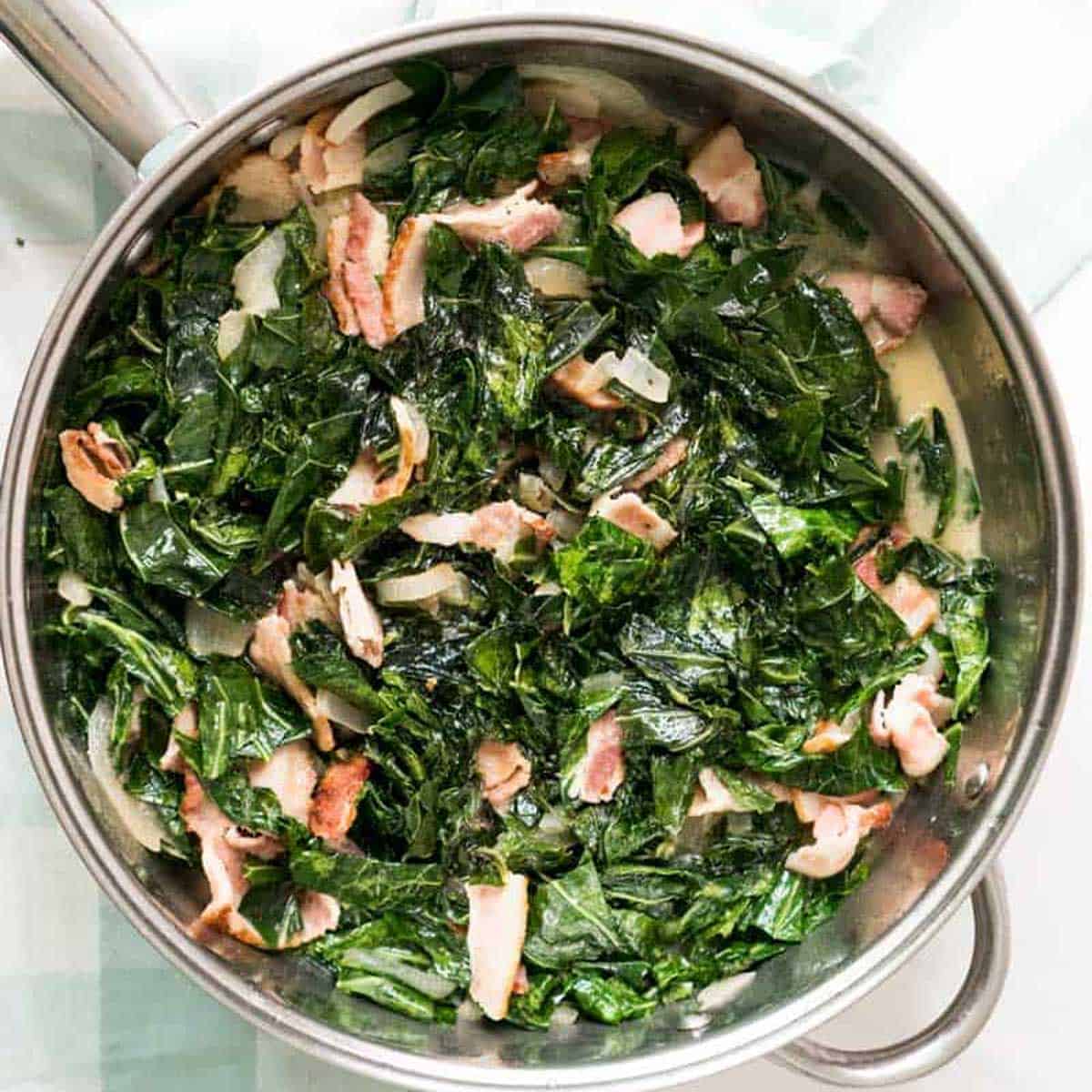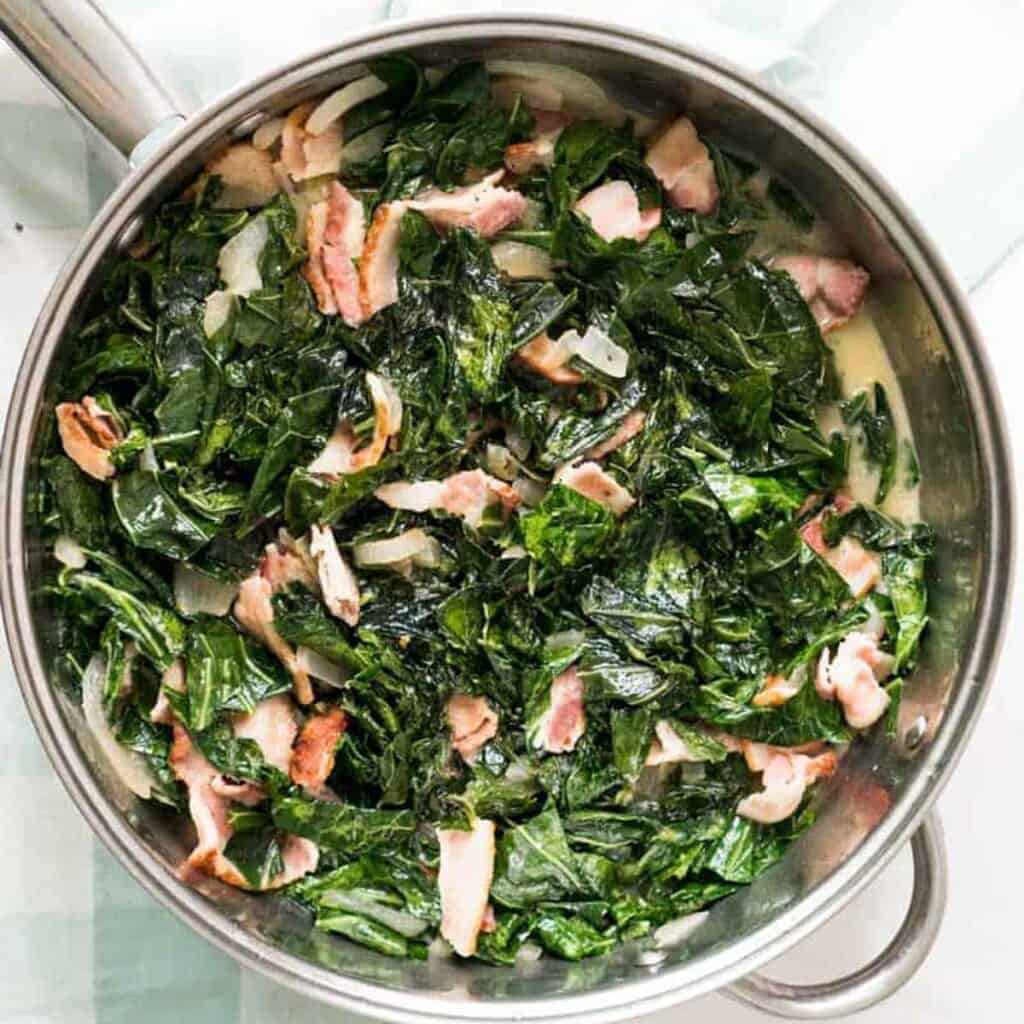 This classic southern recipe that's so easy to make and is a match made in heaven with cajun shrimp and grits. This simple sautéed greens recipe only requires four ingredients, but it does take a little more time than most of these other side dishes. You might want to save this for a weekend shrimp and grits dinner.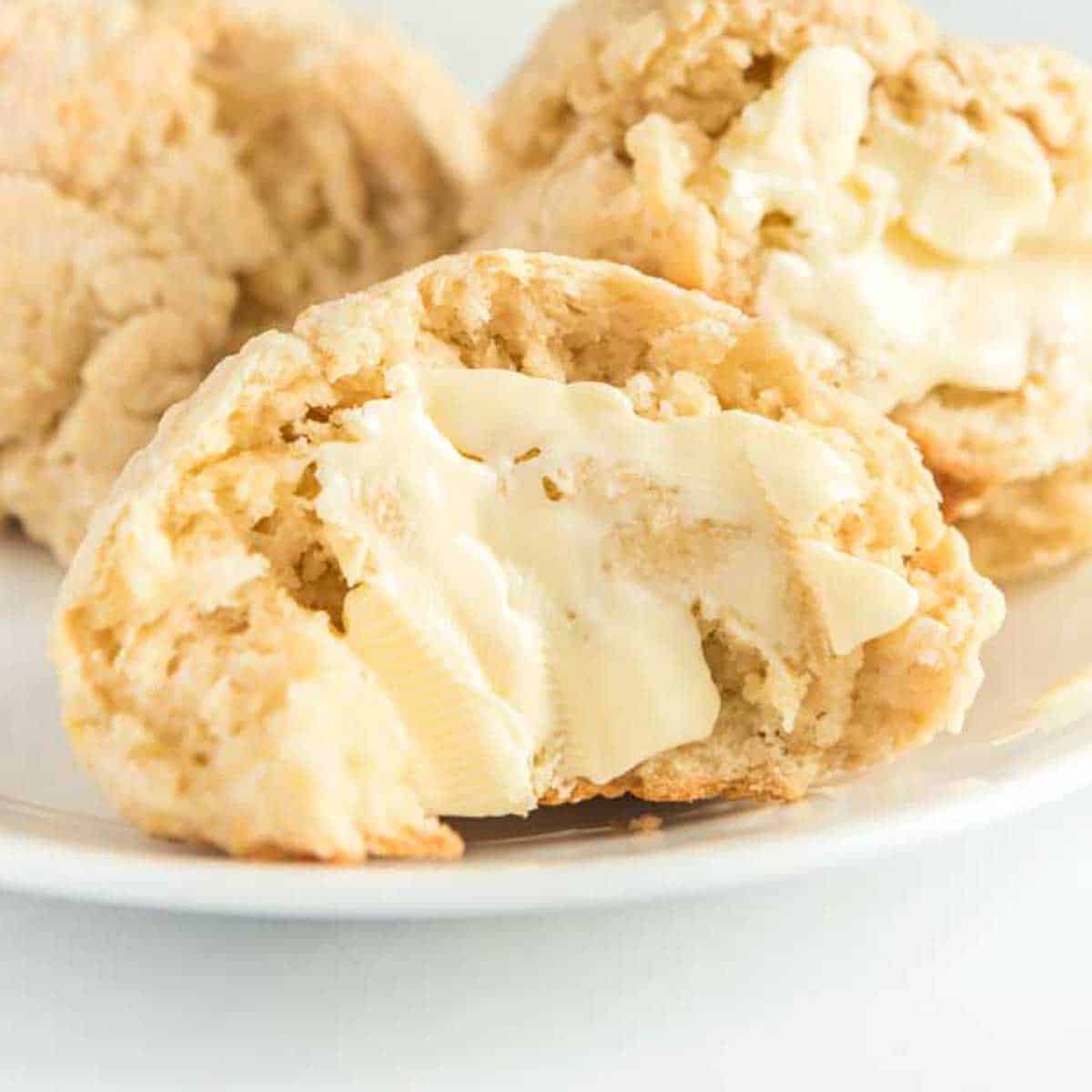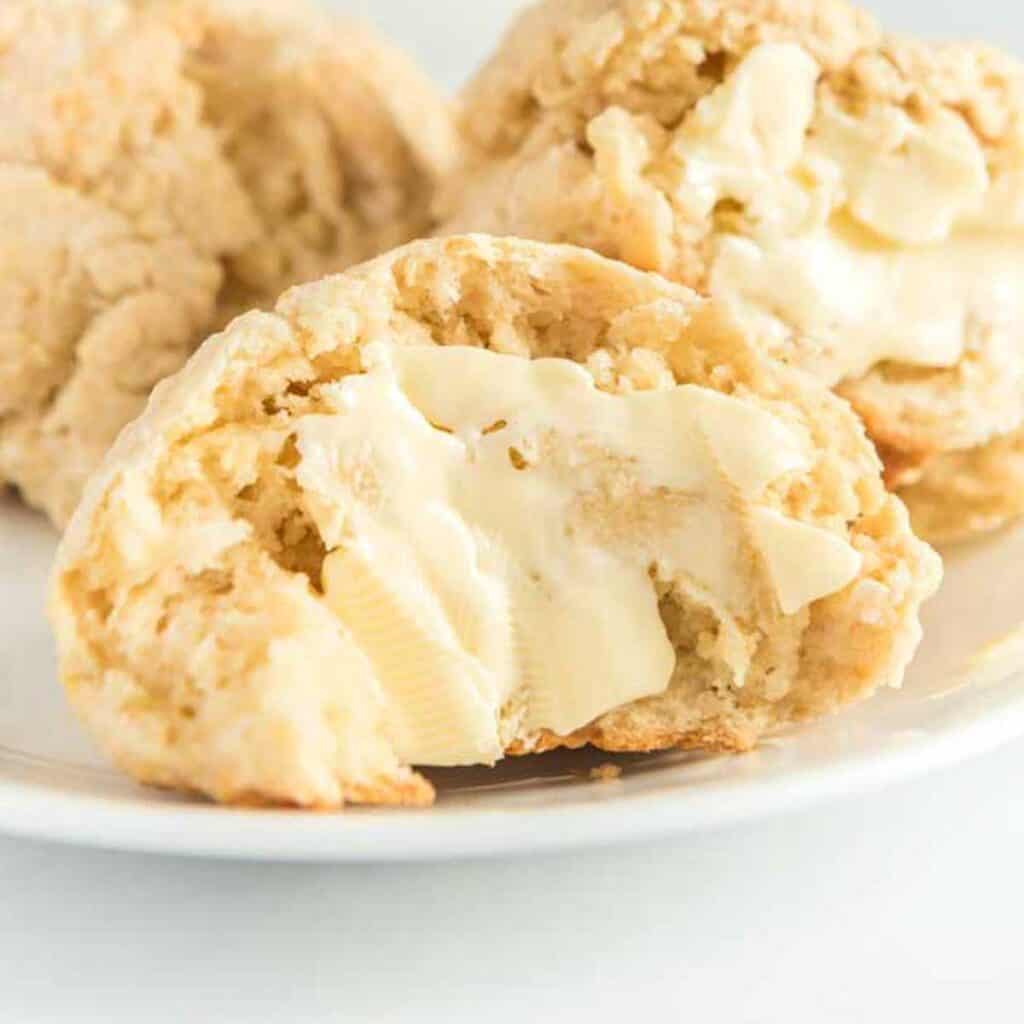 Bread is always a good side dish choice, no matter what the main dish is. These easy homemade drop biscuits require no rolling or cutting. They're not as pretty as regular biscuits, but they taste every bit as good and will make a great addition to any southern cooking.
These oven-roasted veggies are so easy. They just get tossed with the seasoning of your choice and roasted in the oven. Use a combo of garlic powder, salt, and black pepper, or spice it up with some cajun seasoning.
This spicy and cheesy cornbread might not be southern cuisine, but it still pairs great with cheesy shrimp and grits. It has some heat from chilis and a rich sharp cheddar flavor. I would say this is the best cornbread recipe I've ever had and I bet you'll probably enjoy it just as much as I do if you like a little bit of a spicy kick!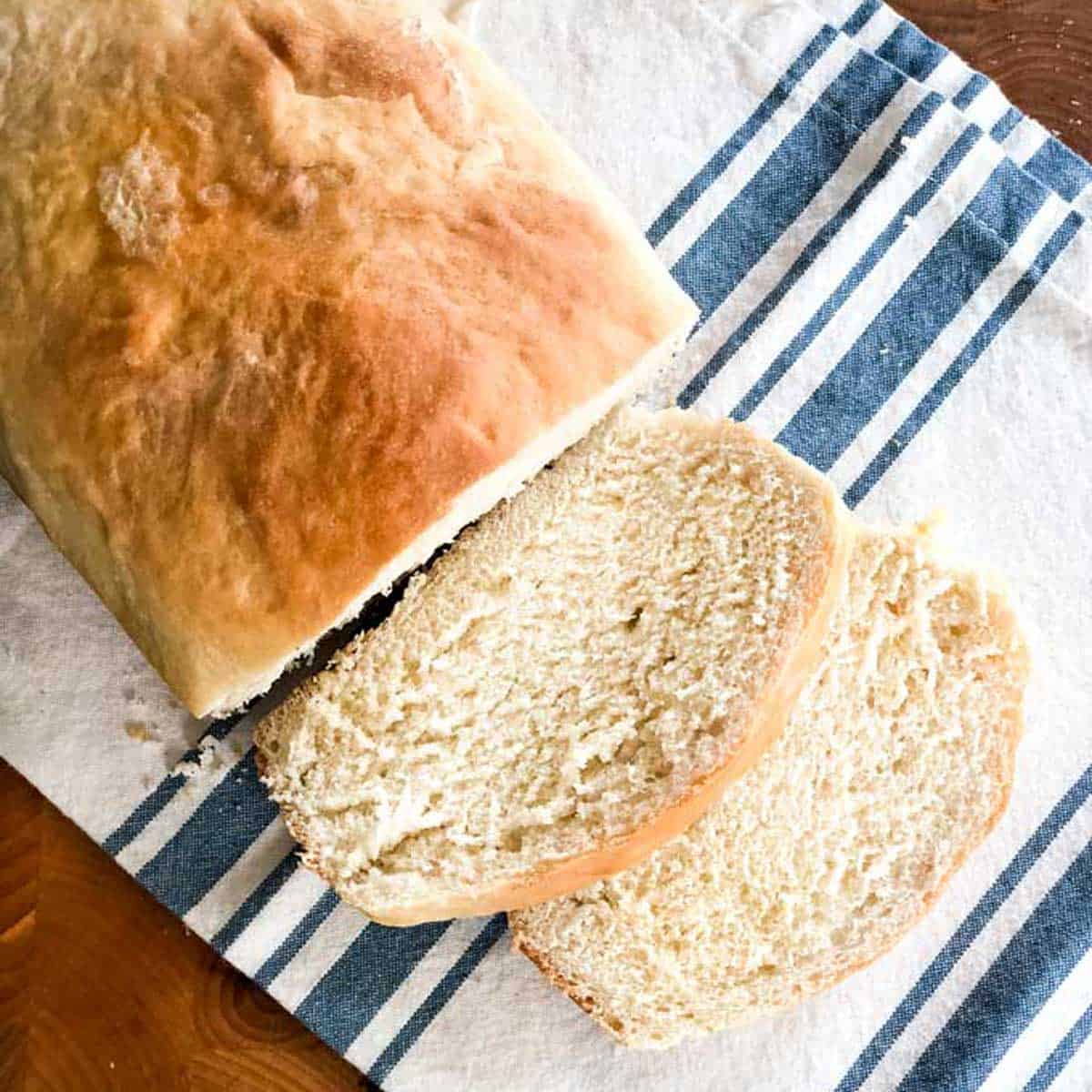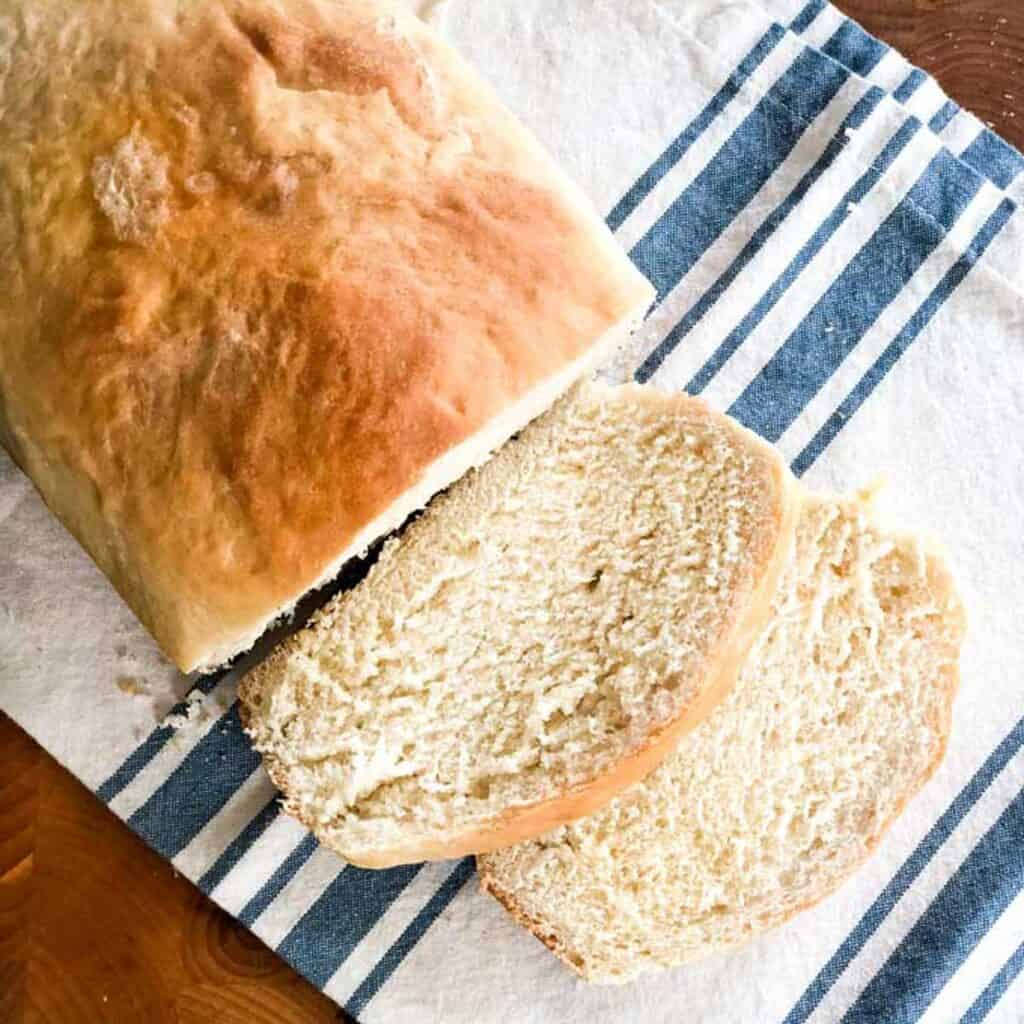 Making fresh bread is much easier than it sounds, especially with this recipe! It has simple ingredients and even my kids can make this recipe with minimal supervision. It's a great addition to any meal, especially shrimp and grits.
If you want to lighten up your meal, add a side of these super easy balsamic roasted vegetables with your shrimp and grits. Use the suggested carrots, broccoli, and cauliflower, or switch it up with veggies like brussel sprouts, green beans, and/or onions.
These sweet, delicious carrots are tender and buttery and the perfect simple side dish. With a total prep and cooking time of just 30 minutes, you'll love having these carrots with your shrimp and grits meal.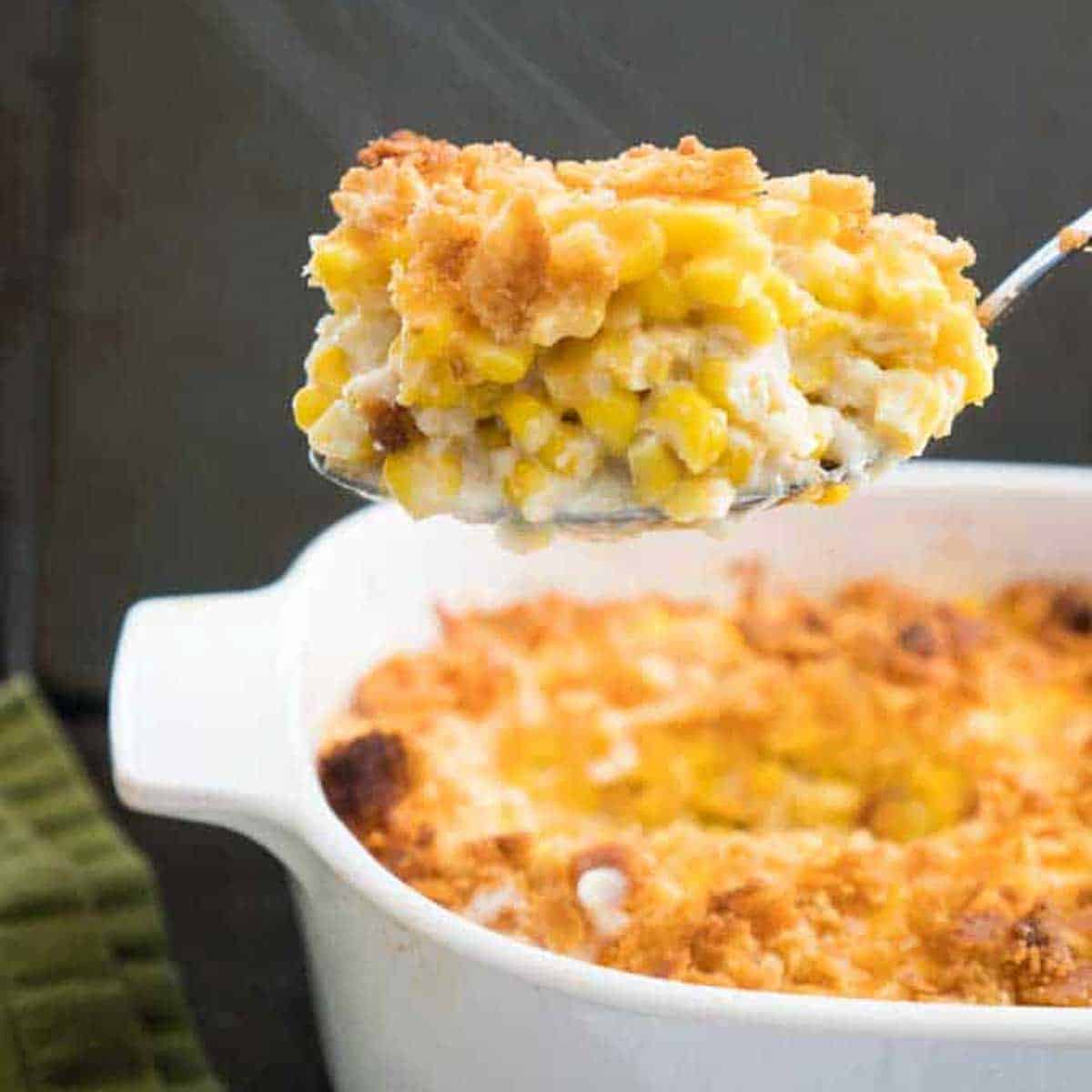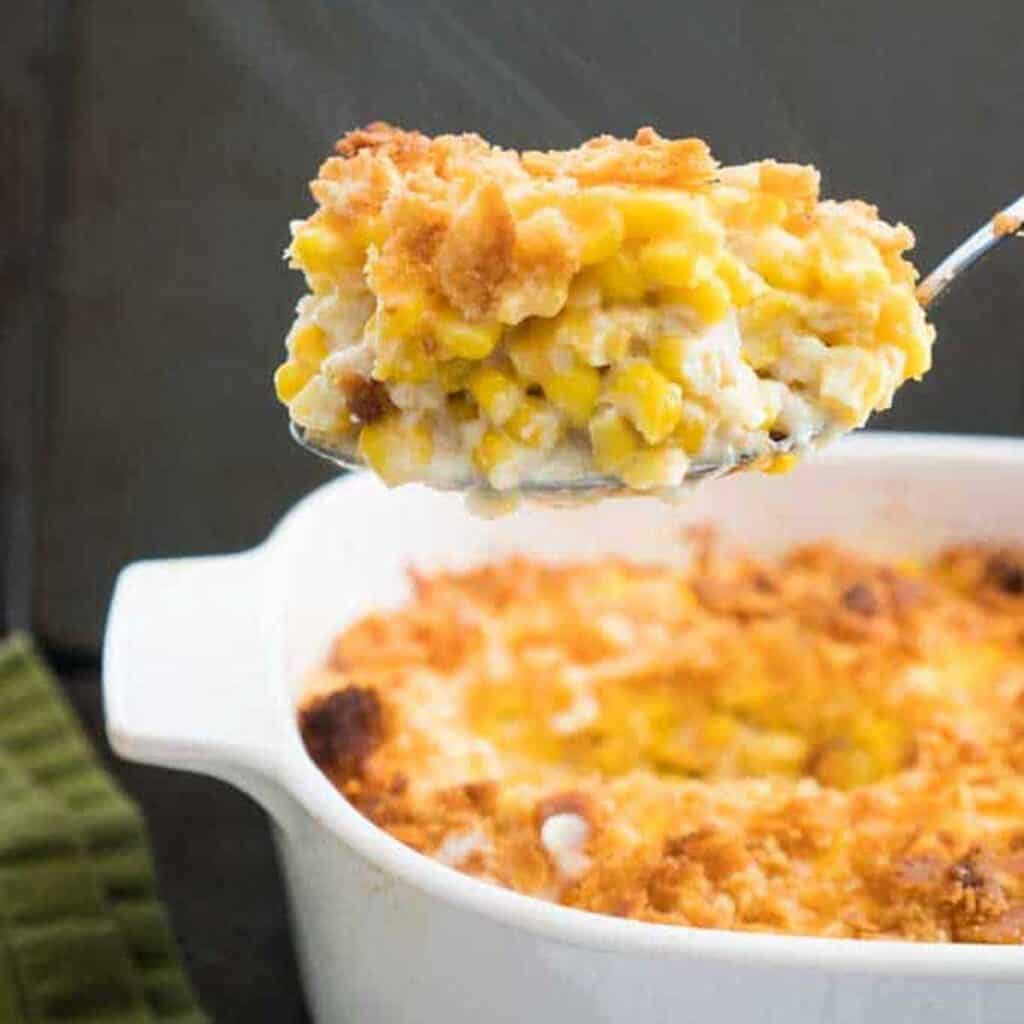 This cheesy corn casserole, also sometimes called a corn souffle, will make everyone happy. You'll see the bottom of the pan in no time when you serve this as your side dish for shrimp and grits. It's a side dish that can be served for a holiday meal or a weekday evening when you don't have much time for cooking because it's so easy and delicious.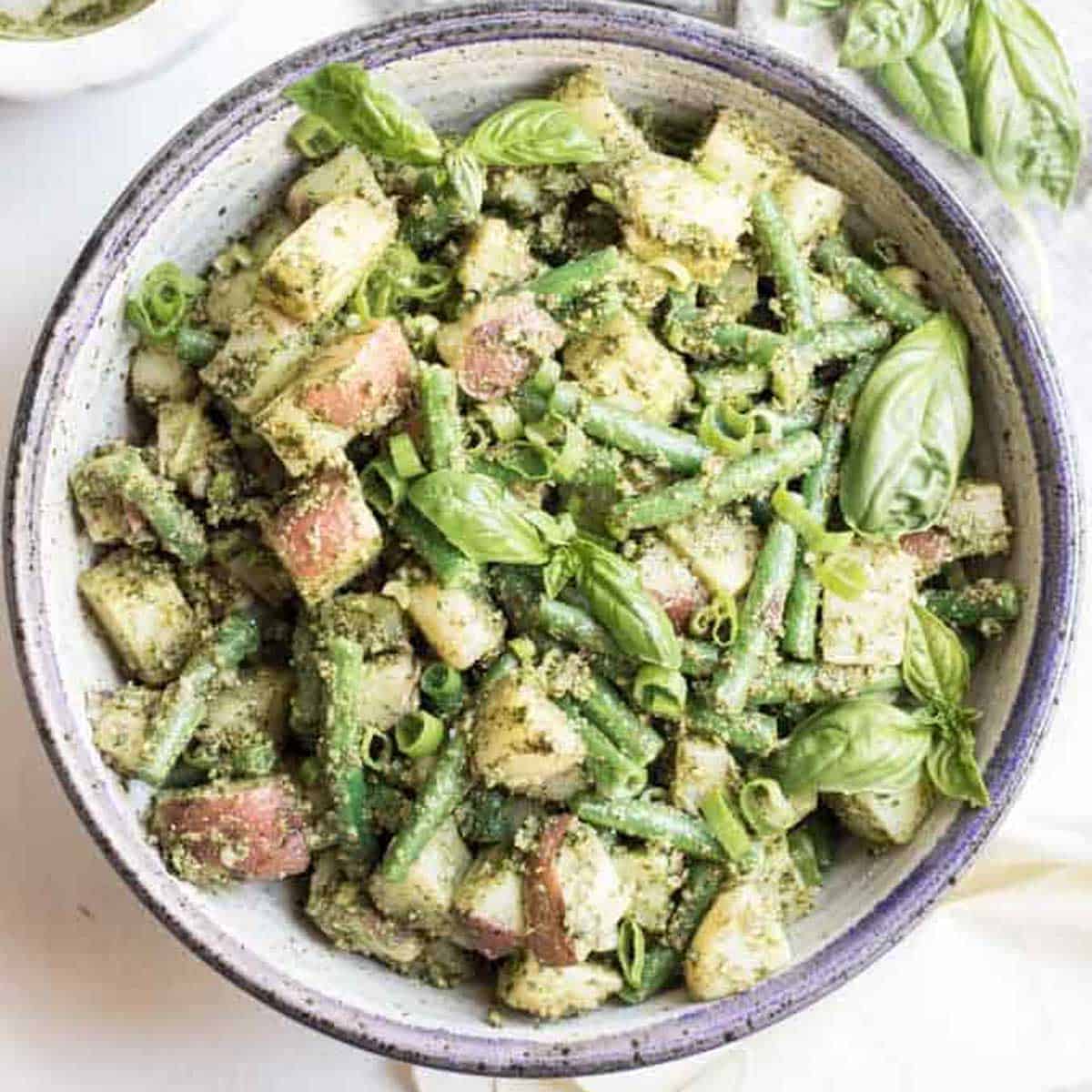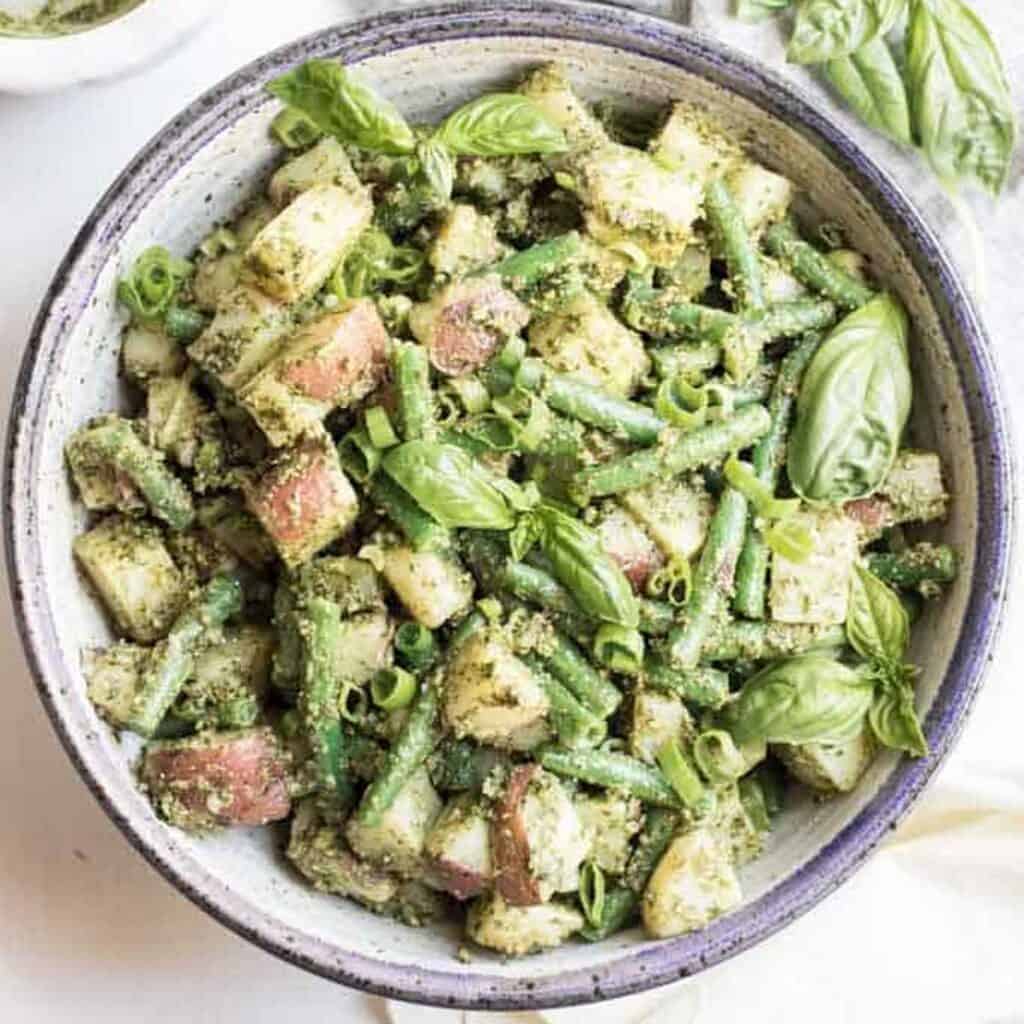 This filling but fresh, crispy-tasting potato and green bean salad is a great pair for shrimp and grits. It's light and refreshing while still being super satisfying and flavorful. Serve it cold or warm as a side dish with your favorite fresh shrimp and grits recipe.
With a slightly crispy outside and a light and fluffy inside, these parmesan cheese roasted potatoes are a great filling and flavorful side for your shrimp and grits. This is a great recipe that everyone loves and the best part is, it takes very little effort.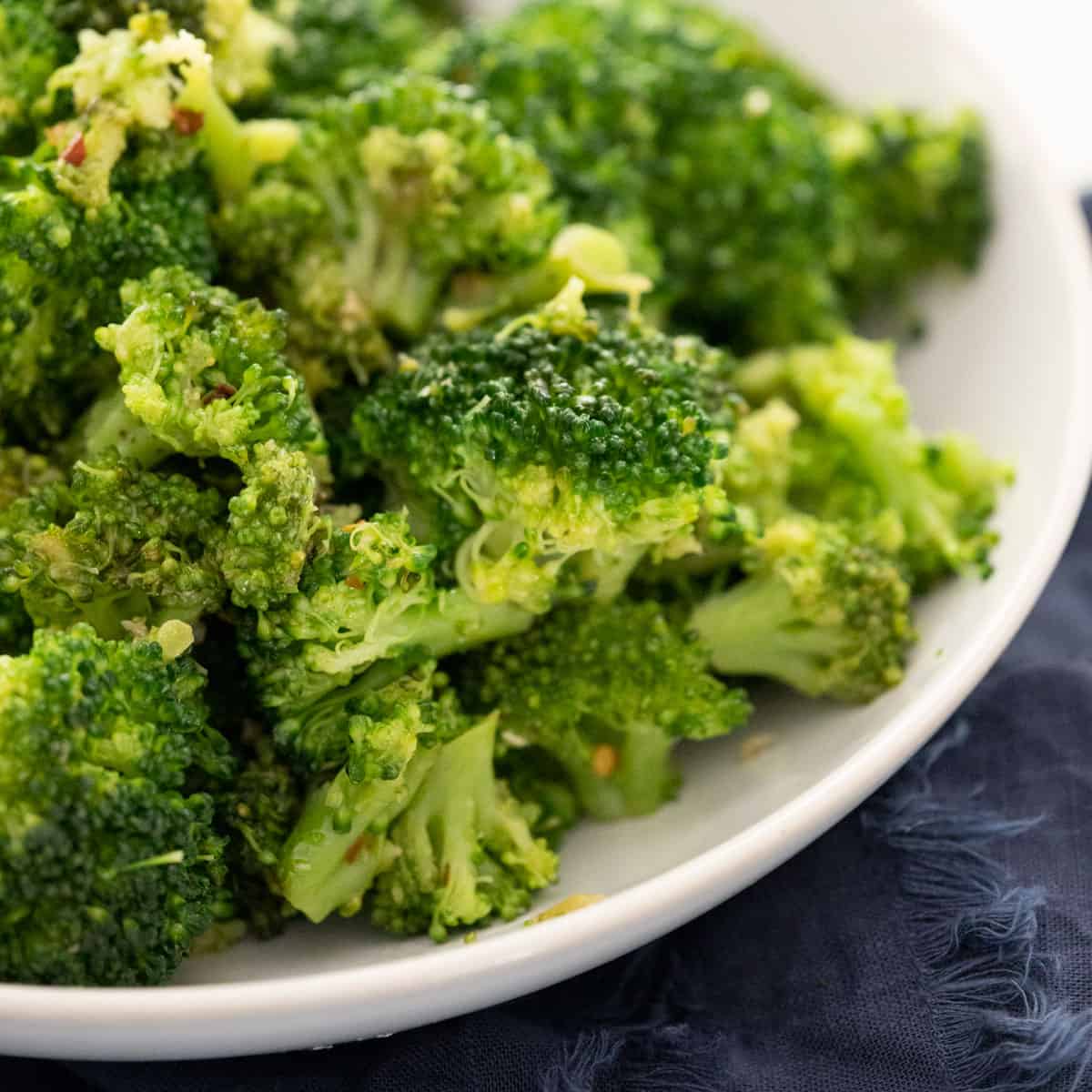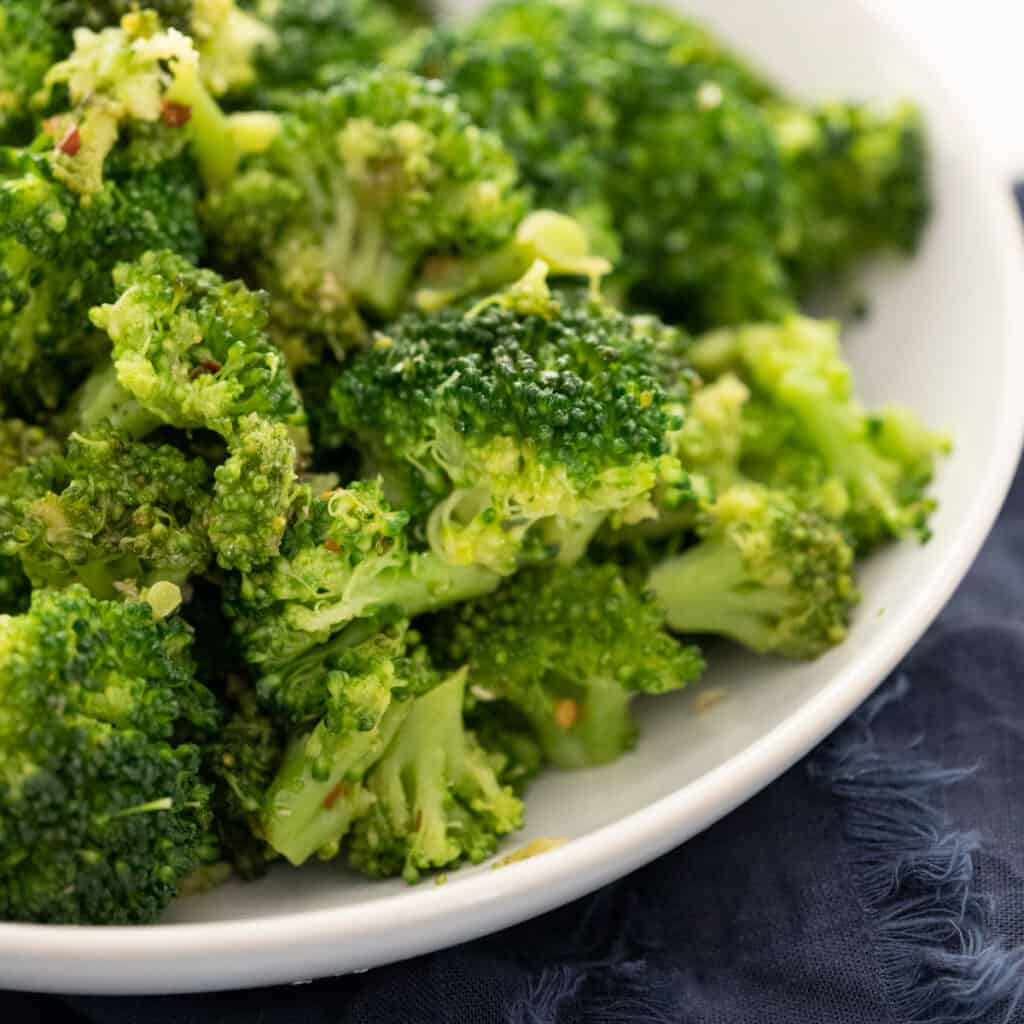 This Italian broccoli just takes thirteen minutes for an easy side dish that's packed with flavor and a little spice. It's one of the best ways to get in a side of veggies in a quick and tasty way. All you need is broccoli and few seasonings you probably already have in your kitchen.
This mess-free grilled corn gets wrapped in foil and seasoned with butter, salt, pepper, and either garlic powder or fresh garlic. It's such an easy recipe that it almost can't even be called a recipe, but your taste buds will tell a different story.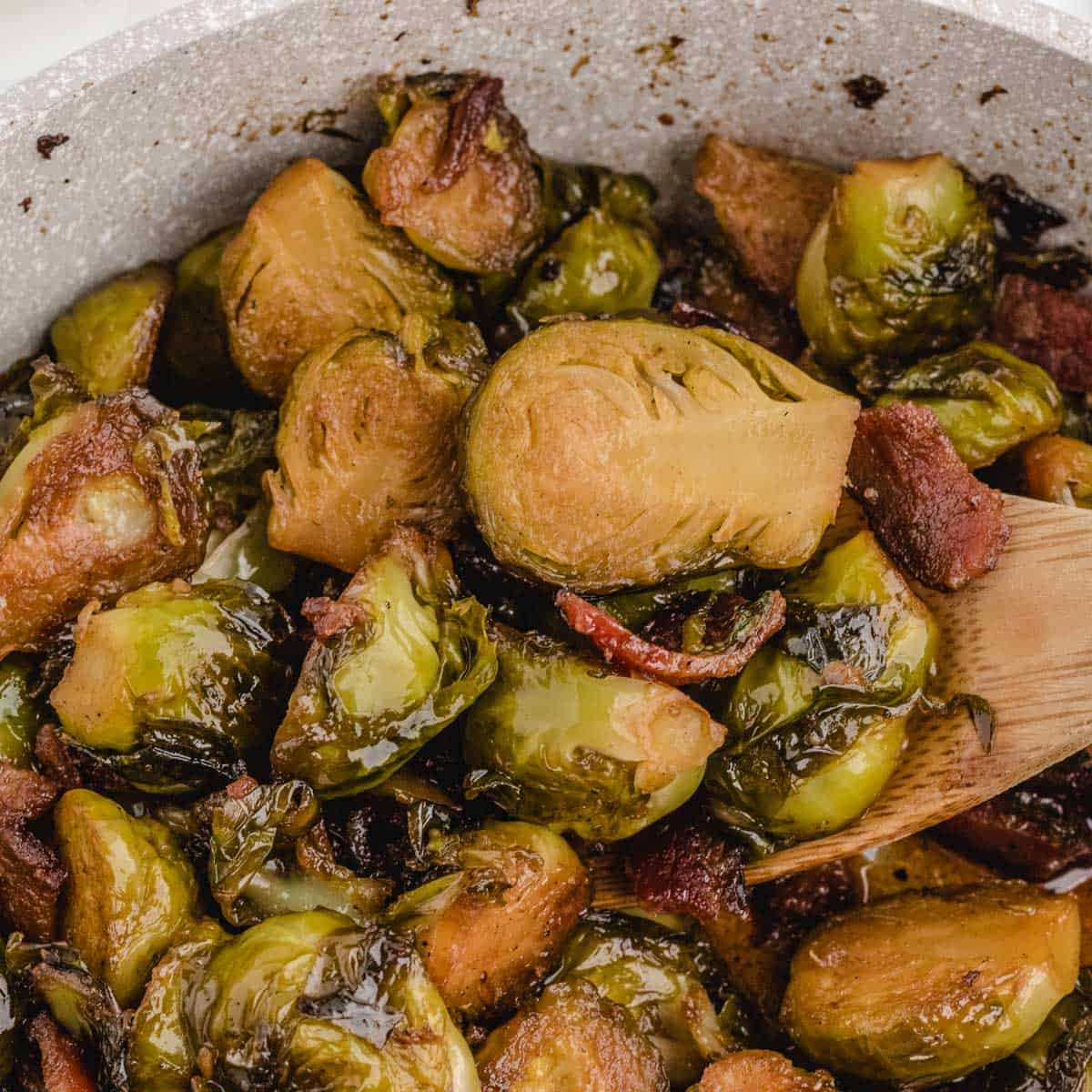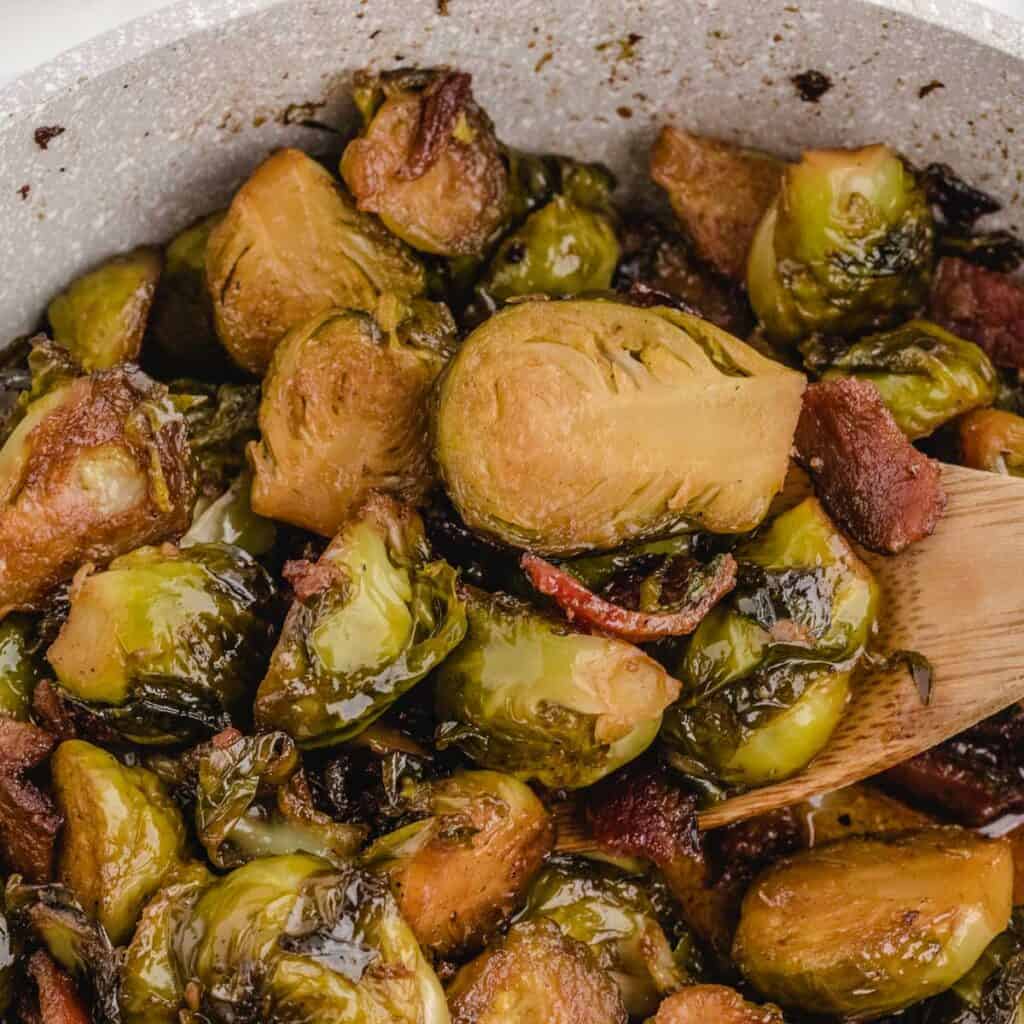 These savory and sweet brussels sprouts are a great addition to a hearty meal like Lowcountry shrimp and grits. This recipe brings extra flavor without adding any extra heaviness to the meal. Everyone will love these, even your kids!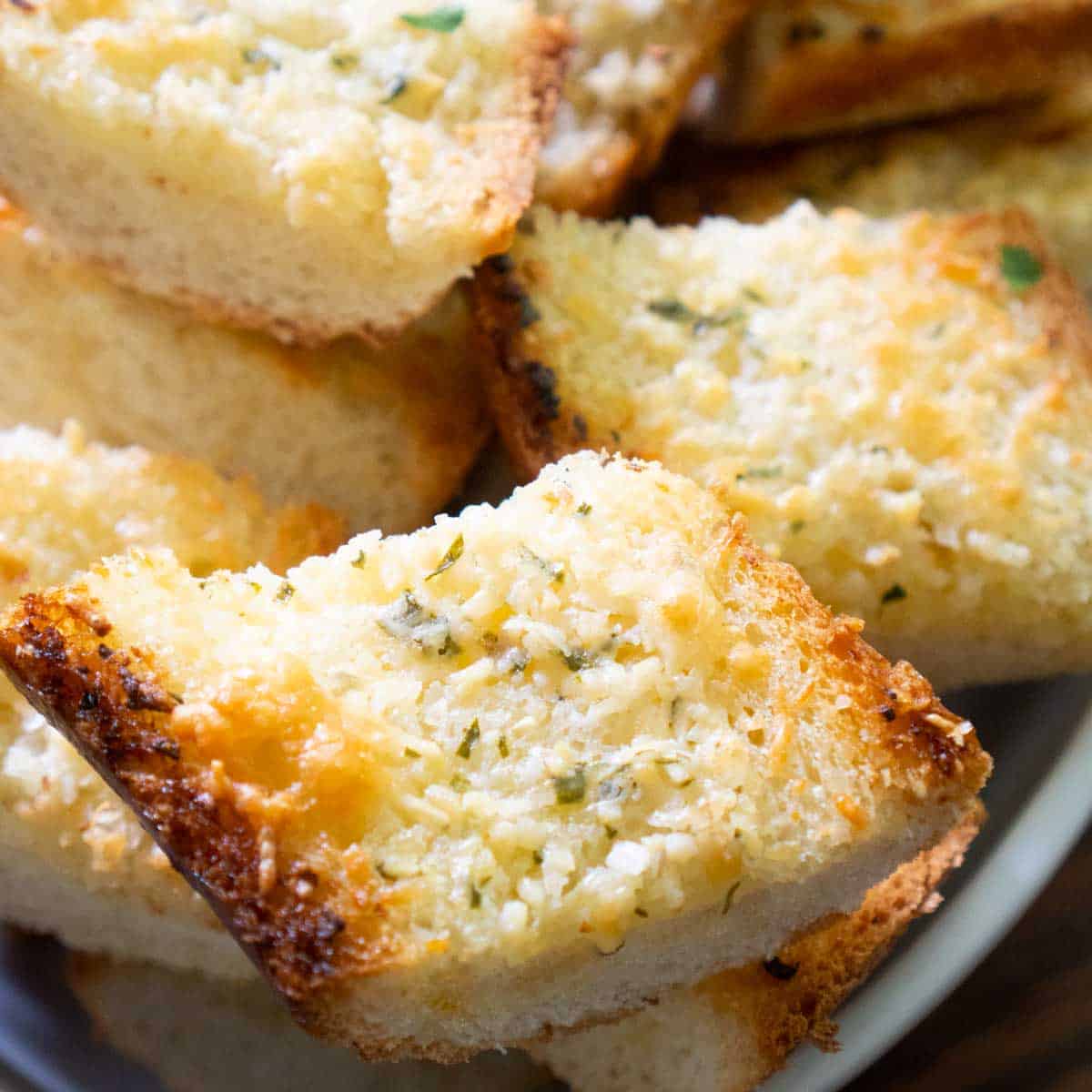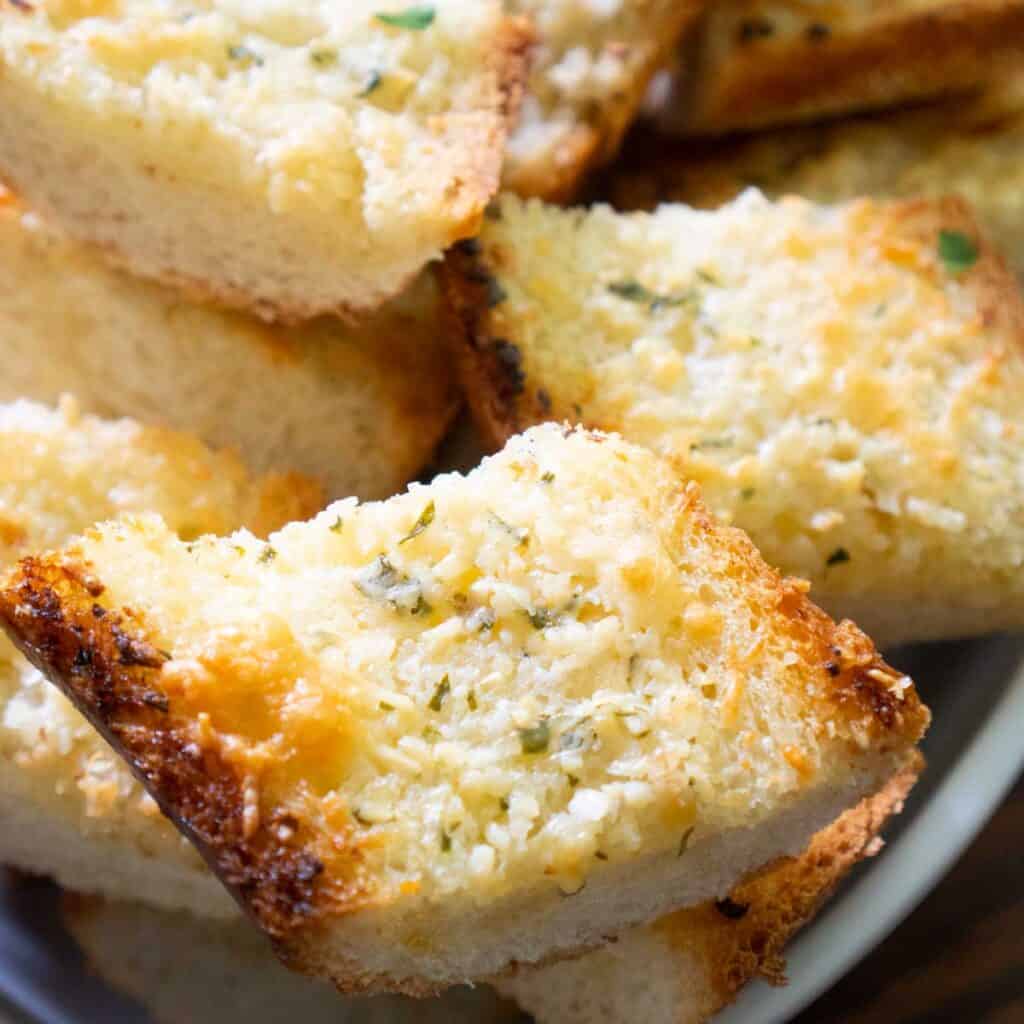 Doesn't garlic bread go with anything? I think so and I love these incredibly easy garlic bread recipe. It's a great option when you want a quick and simple addition to your meal that's still mostly homemade.
These crispy smashed potatoes are life changing. This recipe takes simple potatoes and transforms them into the best side dish ever. These are crispy and flavorful on the outside and soft and fluffy on the inside.