Choosing sides for leg of lamb can be easy because its flavors go well with a variety of foods. Leg of lamb has a rich and flavorful taste, with a combination of sweet and savory. In general, it has a mild and earthy flavor that pairs well with herbs and spices and many different flavors.
Leg of lamb can be cooked in a variety of ways, from roasting to braising, and the taste will vary depending on the seasoning used and the cooking method. We love making Instant Pot Leg of Lamb or Slow Cooker Leg of Lamb with Potatoes to make preparation easy.
Leg of lamb is an excellent choice for an Easter dinner or a special meal during the holiday season. Some may eat it regularly without the need for a special occasion, but it is a bit pricier than other cuts of meat.
I put together a list of 20 delicious dishes that range from sides that can complete the meal for a special occasion to sides that are a great choice for a Sunday night dinner. All of these, or a combination of any of them, will pair beautifully as sides for leg of lamb.
20 Sides for Leg of Lamb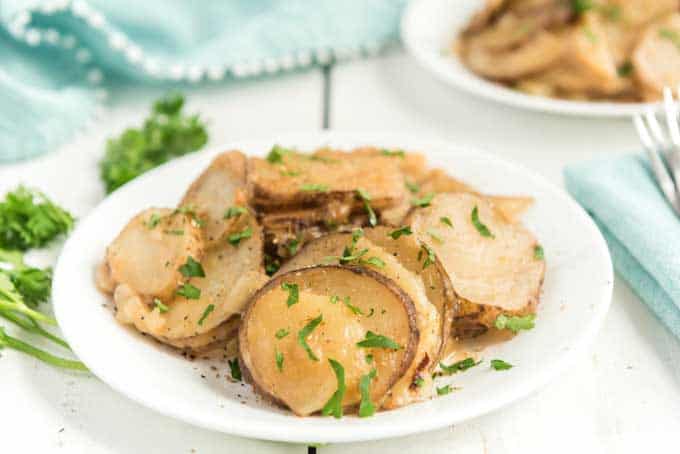 Slow cooker au gratin potatoes cook in the crockpot with a delicious, creamy cheese sauce. These are so easy and are the perfect side dish with leg of lamb or lamb roast for a dinner party. The secret ingredient in this side dish is the gouda cheese which makes these potatoes one of the most delicious side dishes I've made!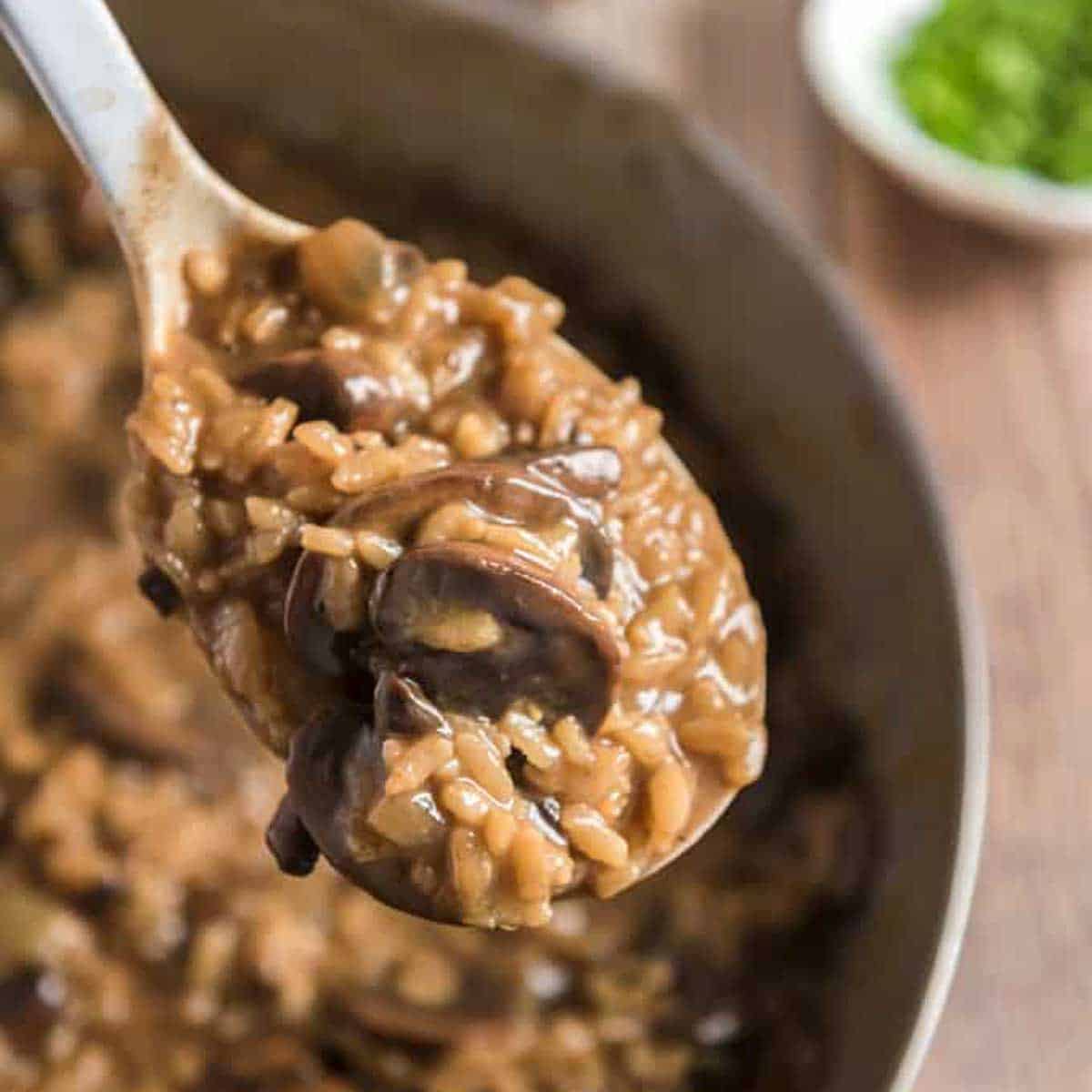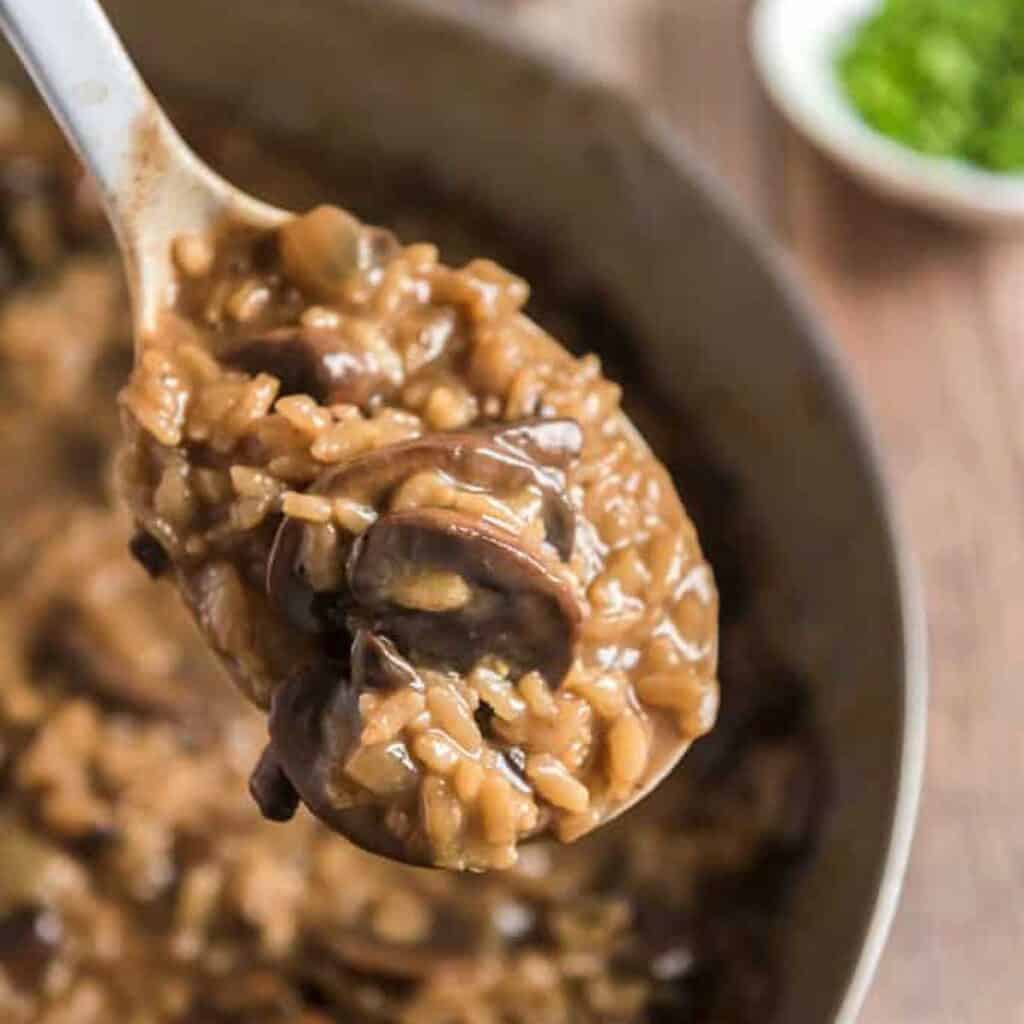 This easy mushroom risotto is another side dish that is great for a special occasion, but it's also a lot easier to make than you might think. That makes it a good side dish forever a weeknight meal. Simple roasts like roast lamb leg's simple ingredients benefit from a more flavorful side dish. This one will probably end up being one of your new favorite side dishes, no matter what you pair it with!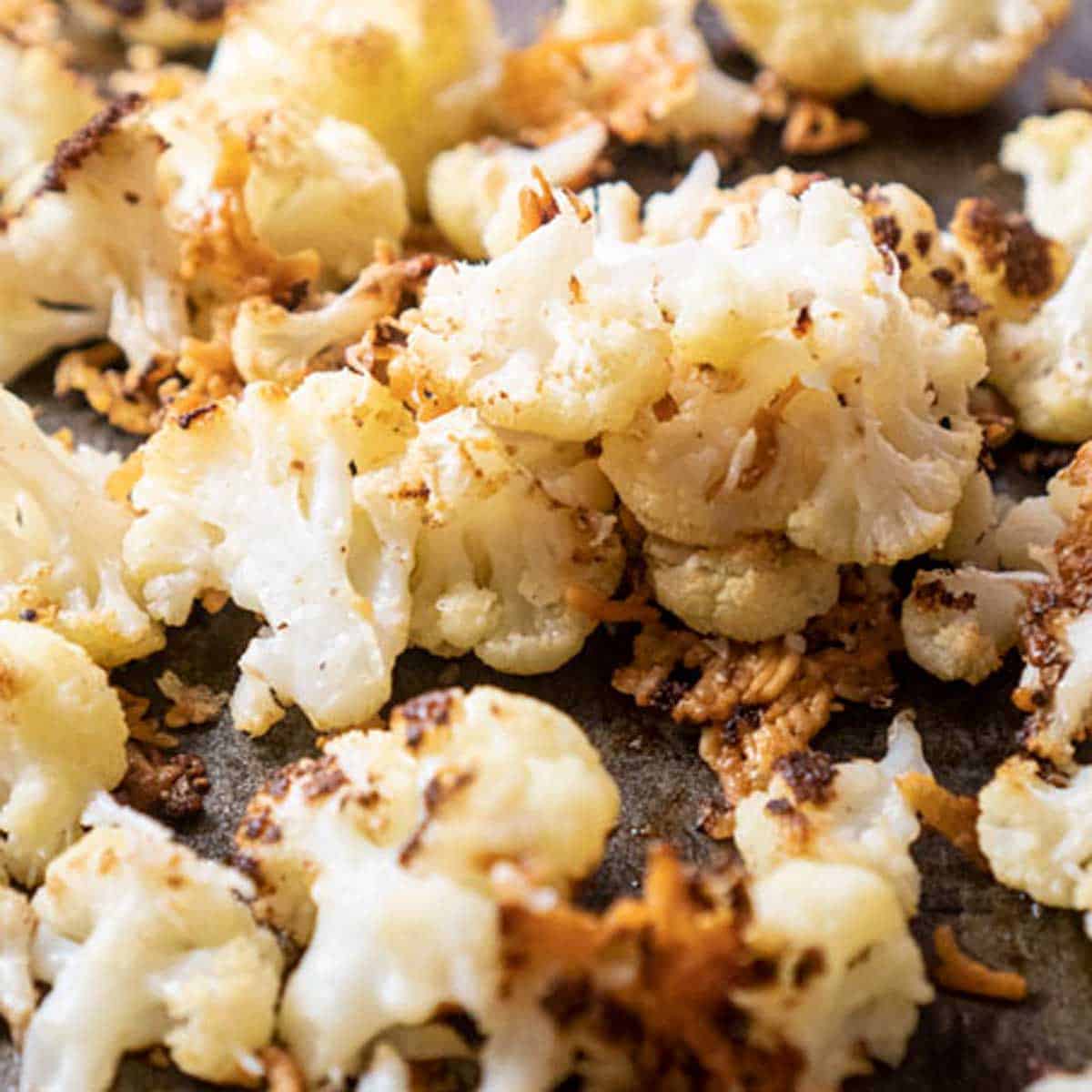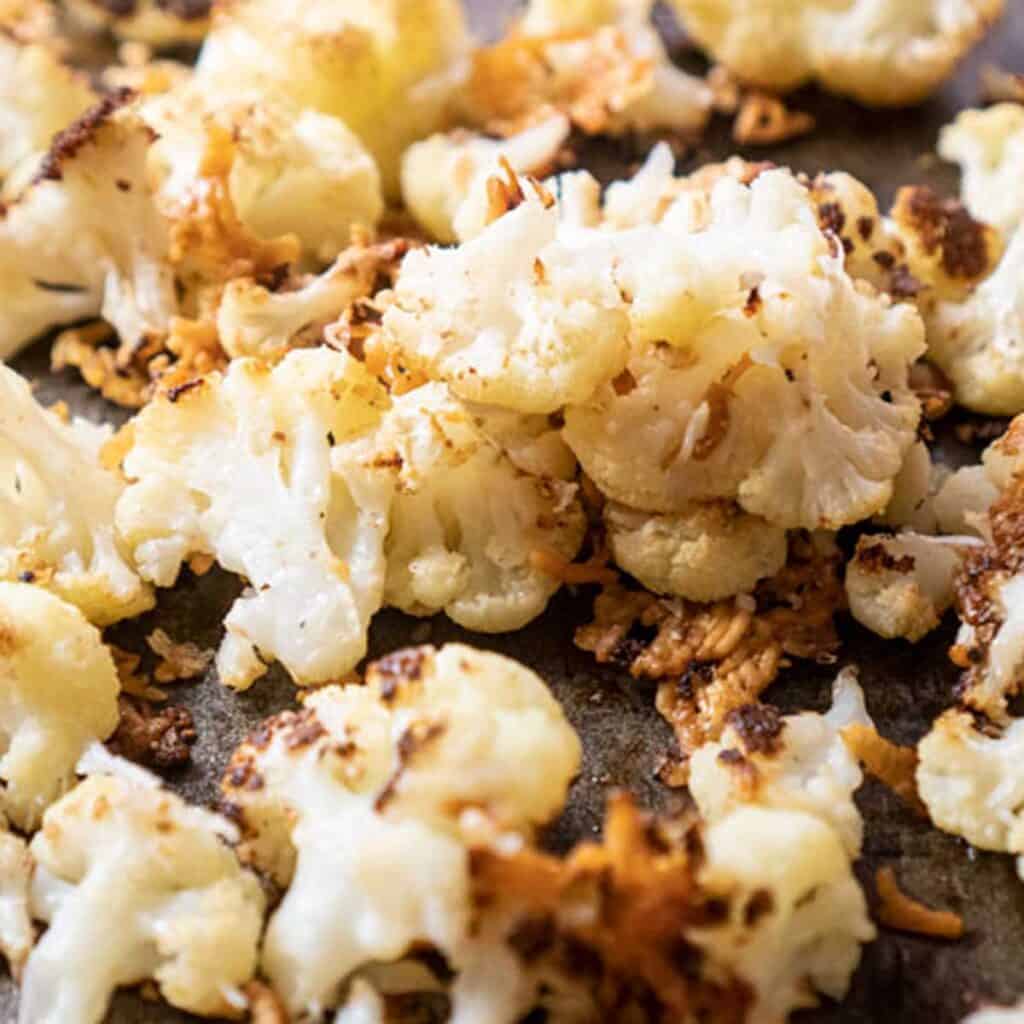 You'll be surprised how much you and your family love this parmesan roasted cauliflower. It's so easy to make and the parmesan cheese gives the roasted cauliflower just the right amount of extra flavor to take cauliflower to a whole new level.
Leg of lamb goes perfectly with veggie-forward sides of all kinds! That means these oven roasted veggies are an easy and tasty pair for a leg of lamb recipe or even petite lamb chops. These only require five minutes of hands on time and the rest is cook time. The Italian herbs complement the roast leg of lamb perfectly! This is one of those simple sides that is a healthy choice and a great way to get your kids to enjoy more vegetables.
These may look simple but they aren't just regular potatoes. I love any opportunity to make Greek food, it's one of my favorites! They are perfectly seasoned and roasted potatoes that are not only easy, but delicious and make a great side for a leg of lamb, rack of lamb, lamb shanks, or any cut of lamb you have. These potatoes get crispy on the outside and soft on the inside. They're coated in tangy lemon juice, dijon mustard, oregano, and other seasons that your taste buds will love.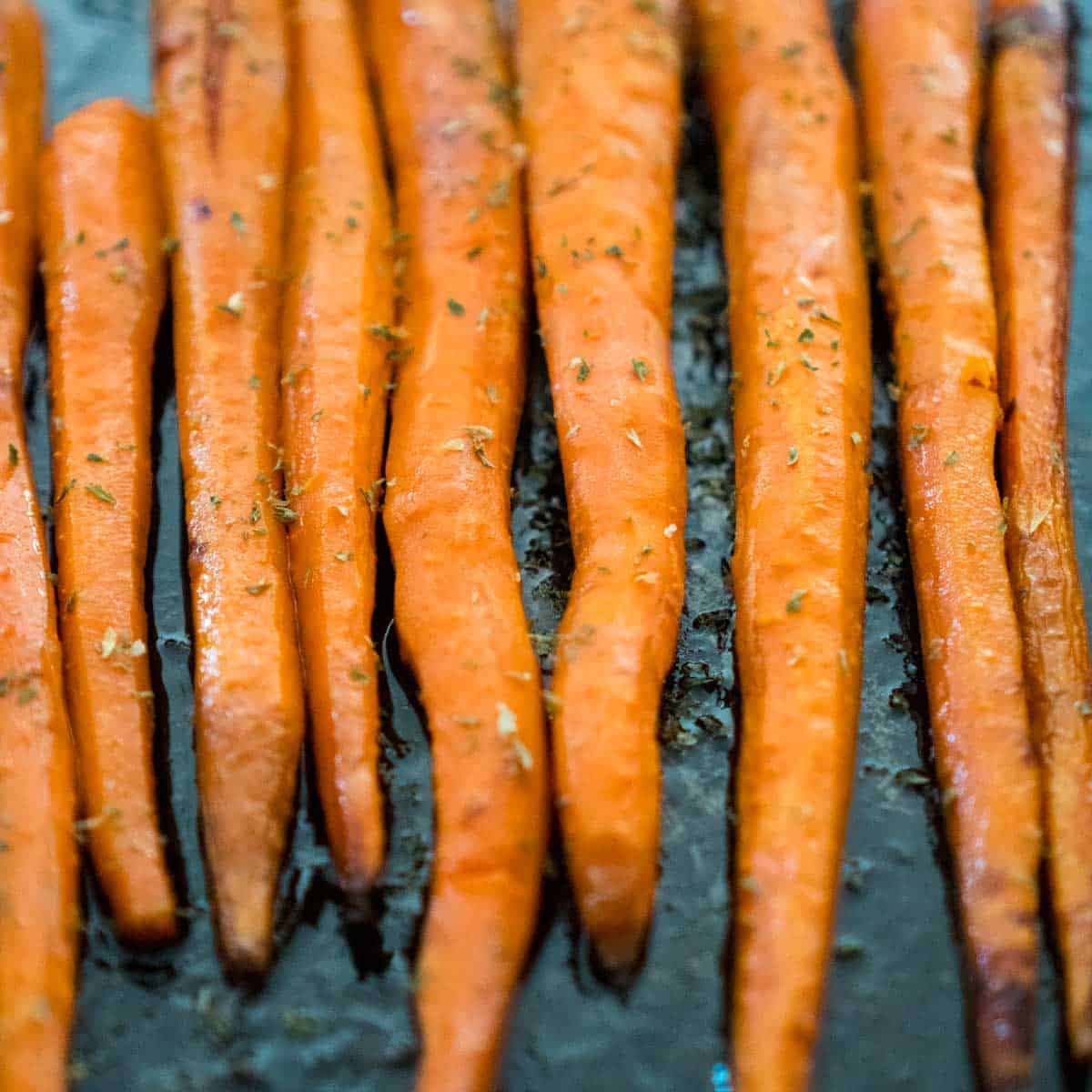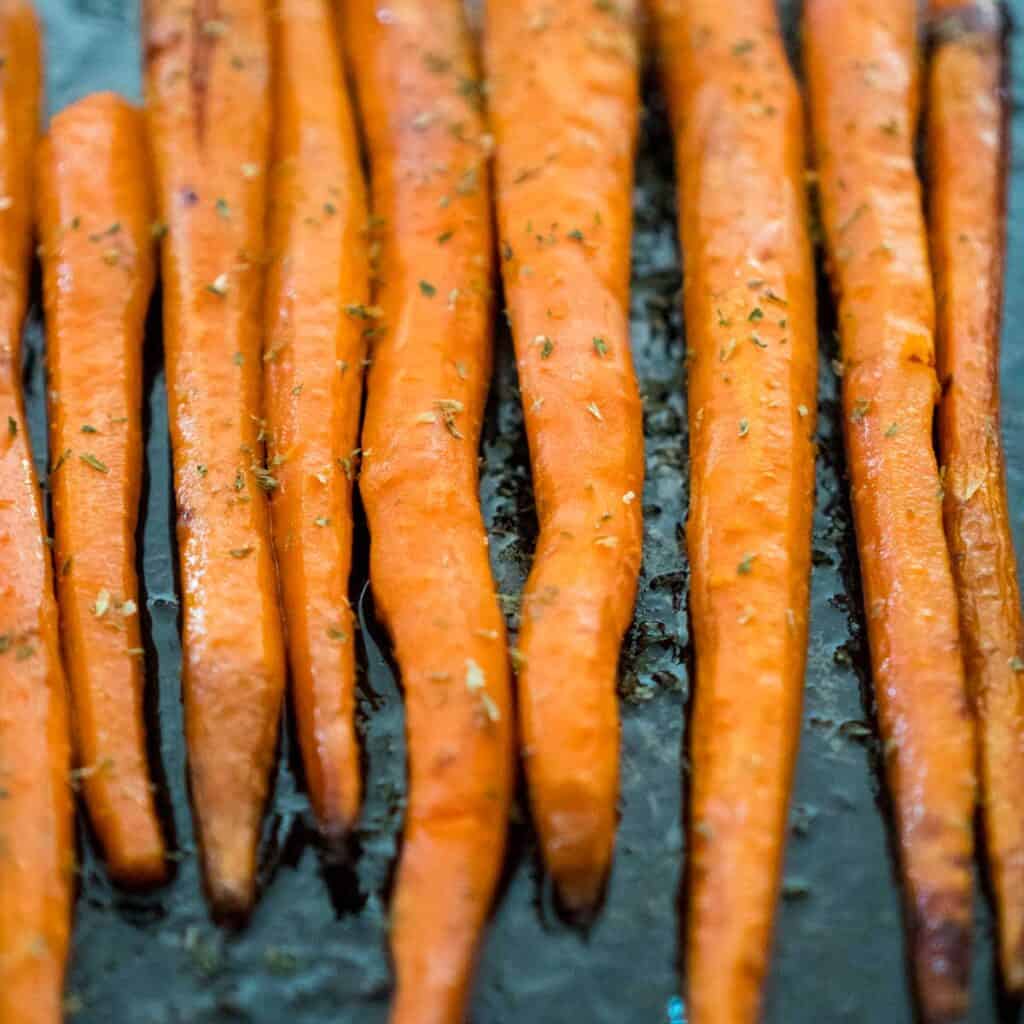 If you want to fancy up your sides for leg of lamb, consider serving side dishes that are simple but flavorful. This is one of the very best side dishes I've made. Maple oven roasted carrots are so easy, with only 3 ingredients and a sweet and buttery delicate flavor that will be perfect with a large roasted leg of lamb. This recipe is an easy way to add flavor to your meal without adding a ton of work.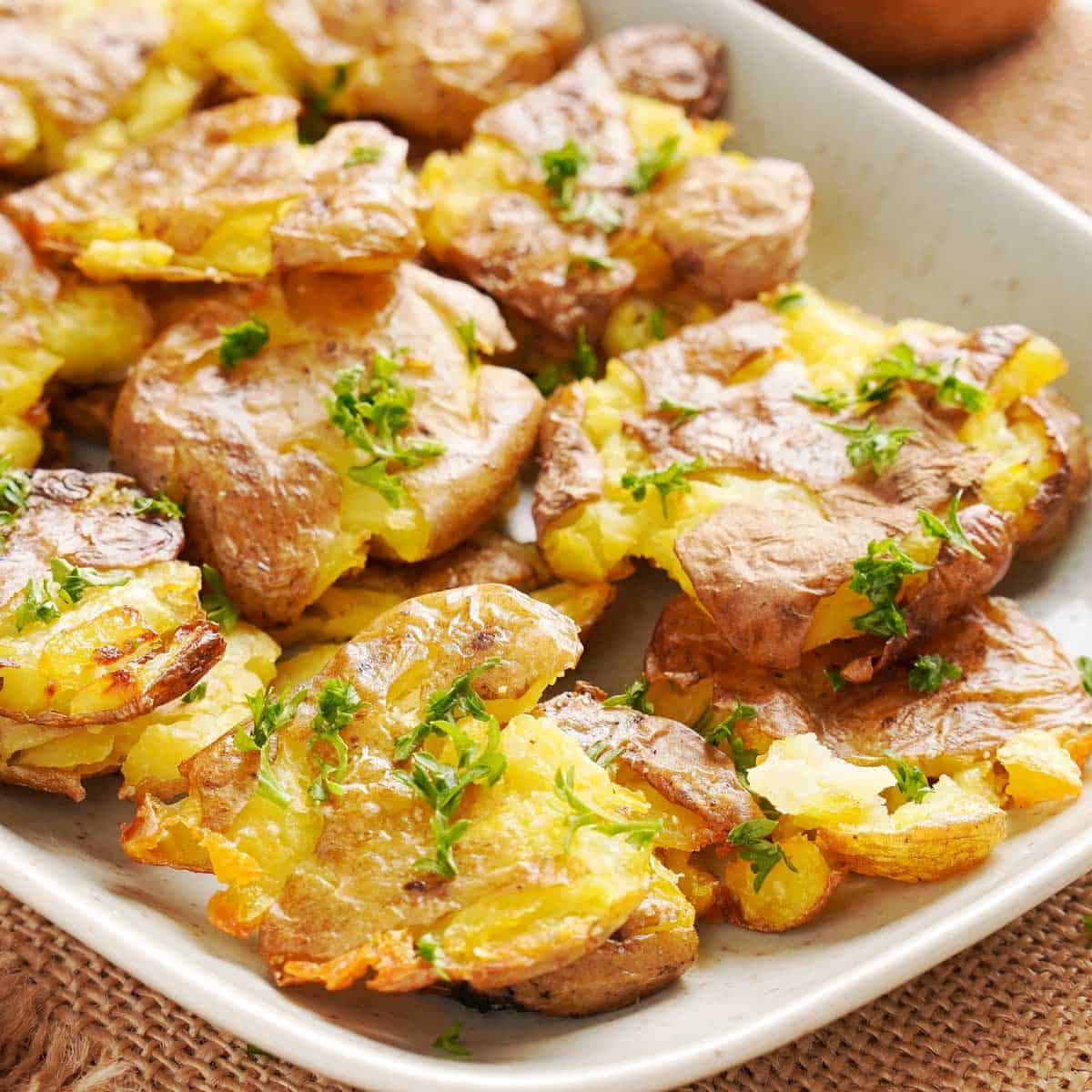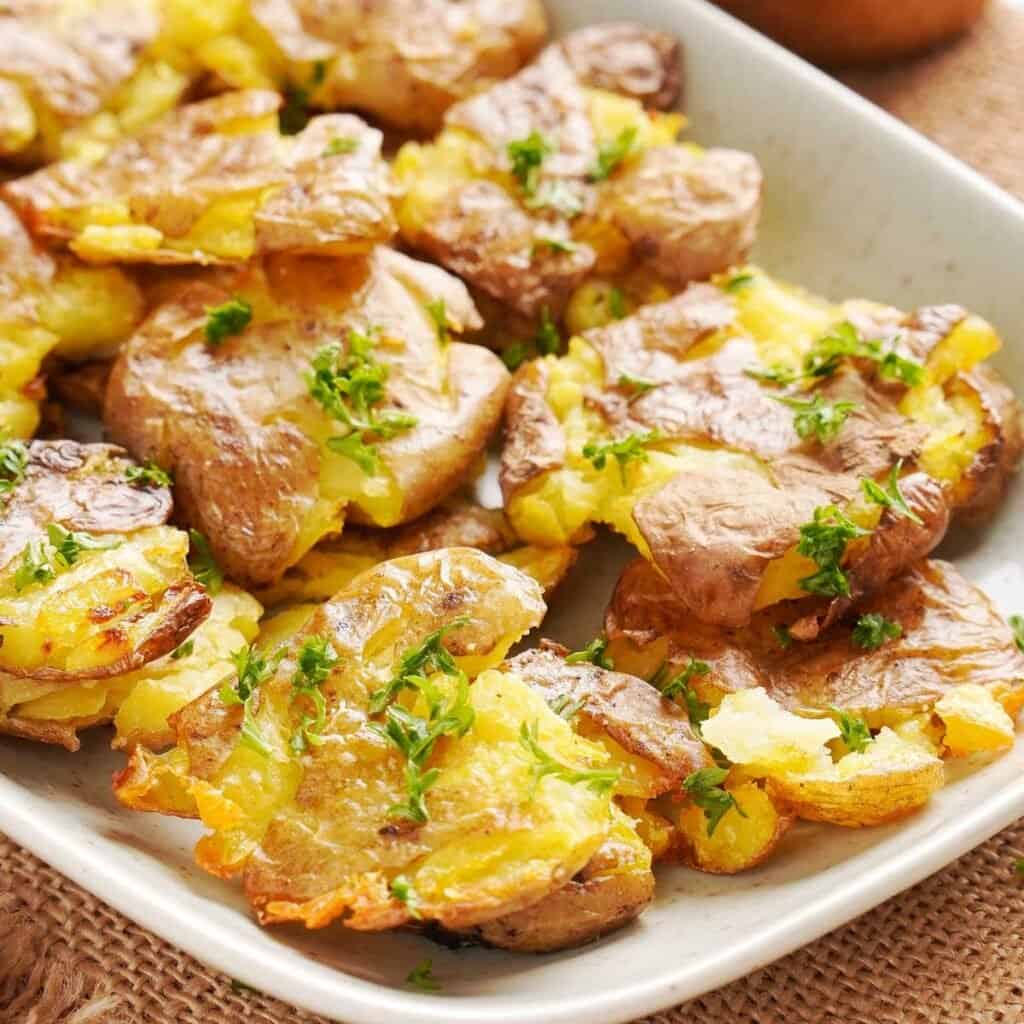 These crispy smashed potatoes are a longtime favorite in my house. We all love them and they are consistently requested by my three teen boys over any other potato recipe. These have a great flavor on their own, but they are also great dipped in sauces. The best way to serve these with a whole leg of lamb or any tender lamb cuts, would be with a side of tzatziki sauce.
Since lamb is such a big part of Greek cuisine, I couldn't leave my favorite Greek sauce off of this list. Tzatziki is a creamy and cool sauce with a yogurt base and seasoned with cucumber, dill, garlic, lemon juice, and salt and pepper. It's so simple and so light and refreshing and pairs perfectly with lamb and potatoes.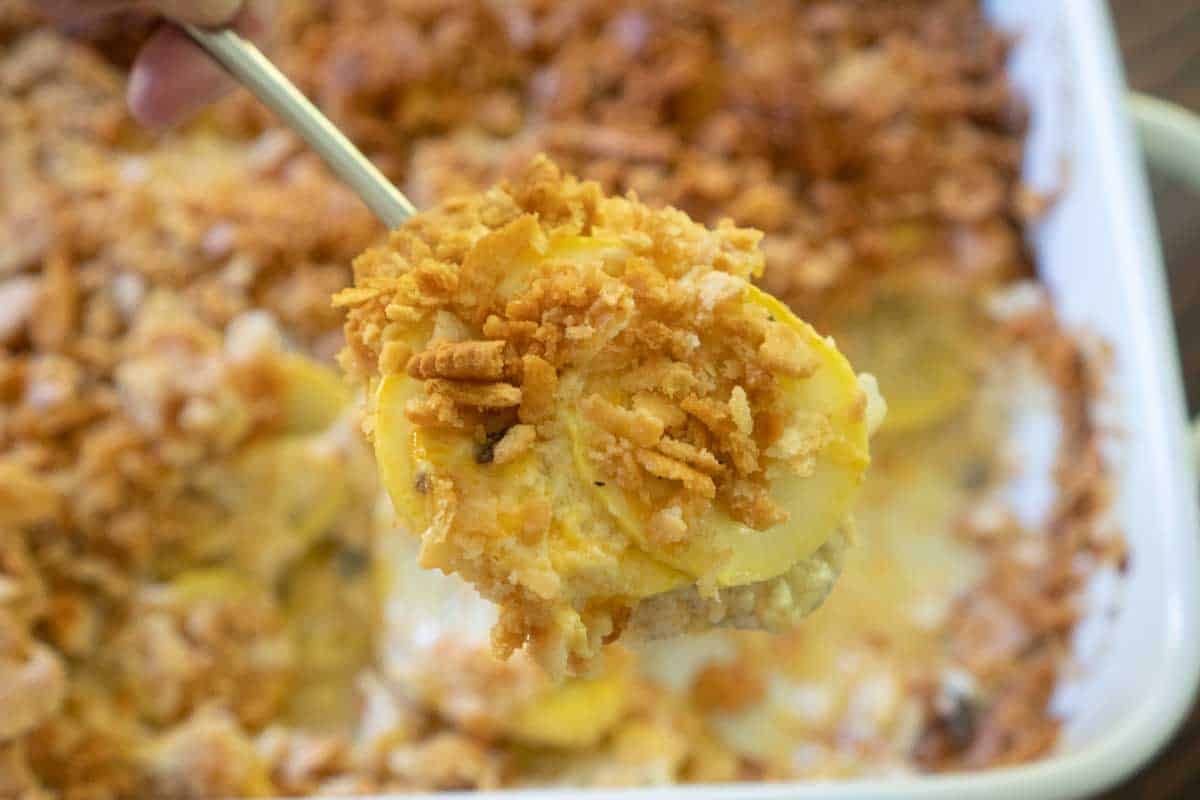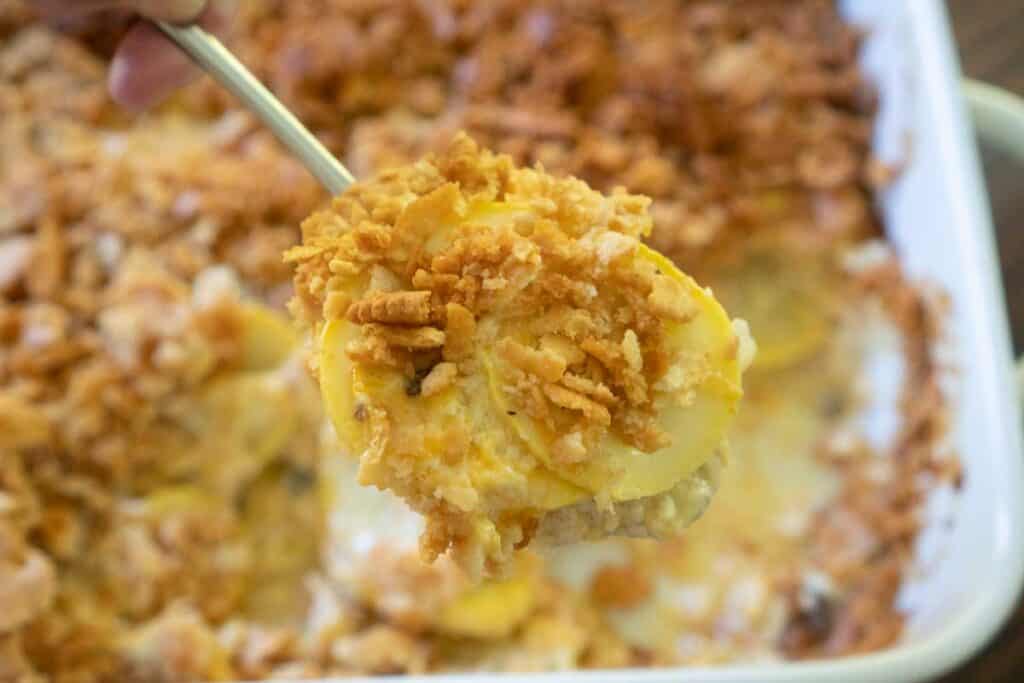 Squash is one of my favorite veggies of all time! If you're looking for a hearty side dish to add a little more bulk to your leg of lamb dinner, this southern squash casserole is a good pick. This casserole could stand on its own as a meal, but it also makes a great addition to a main course. Cheesy squash casserole topped with buttery ritz crackers just hits the spot.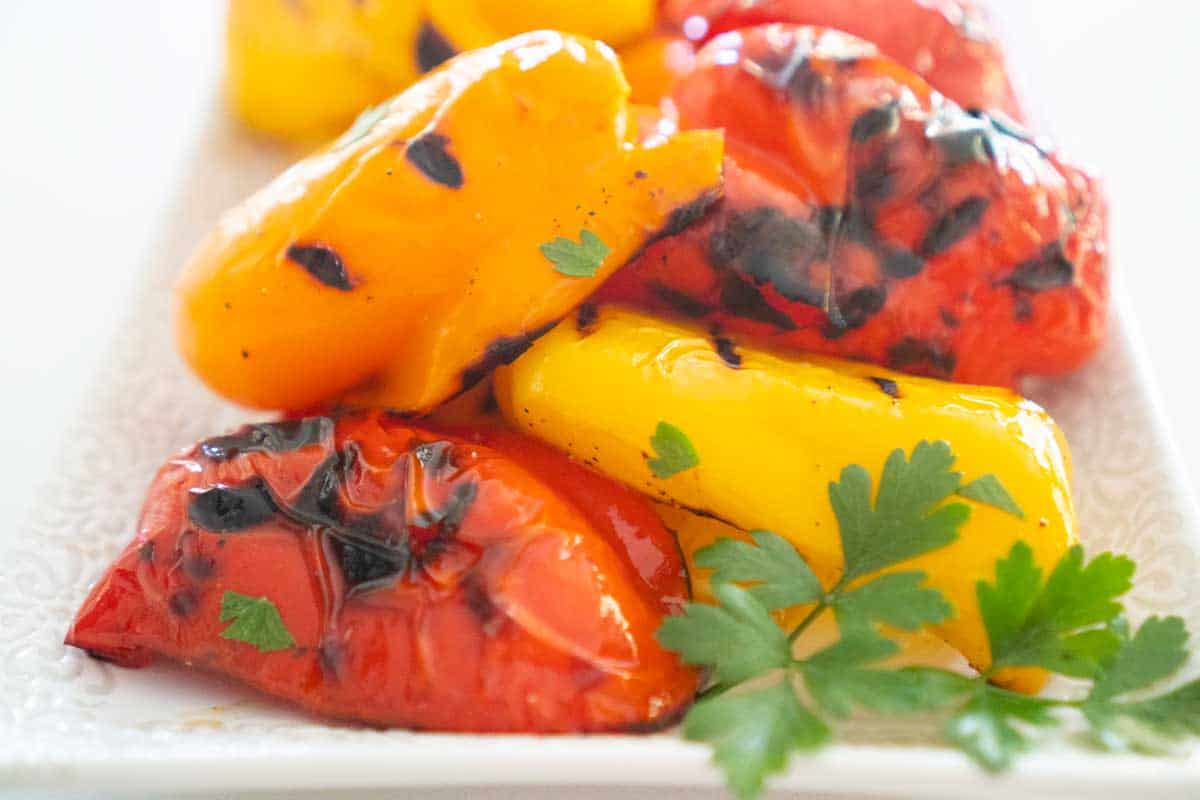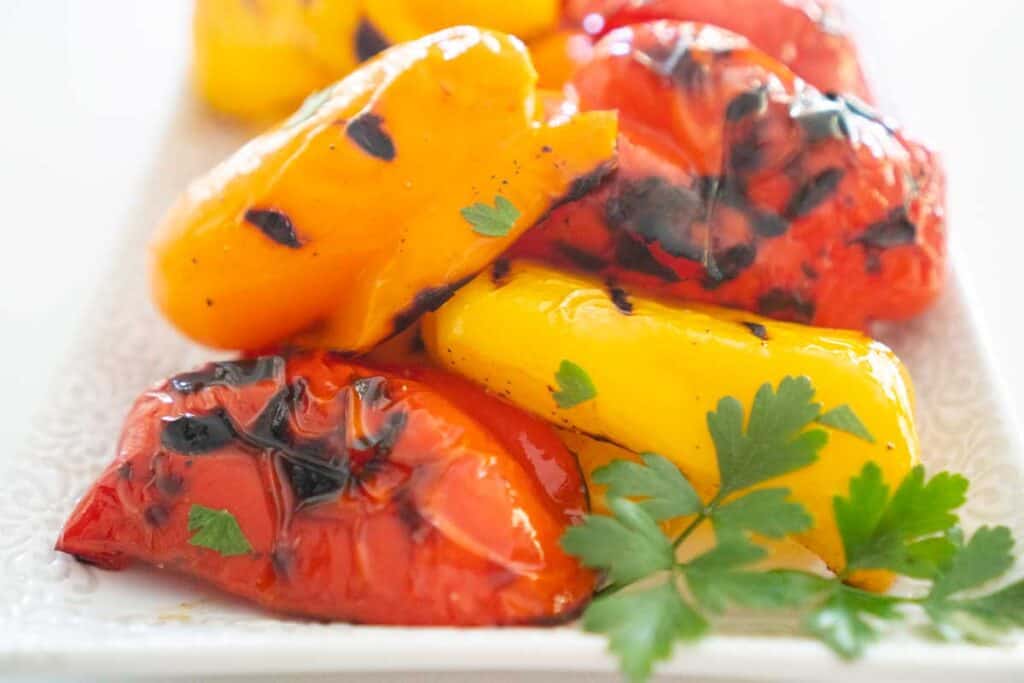 If you want to incorporate a variety of delicious sides in your leg of lamb dinner, use several different light side dishes like this easy grilled peppers recipe. The flavor from the grill along with the seasonings will pair perfectly with lamb meat. Plus this recipe is so simple and easy, you'll have plenty of time to make multiple side dishes.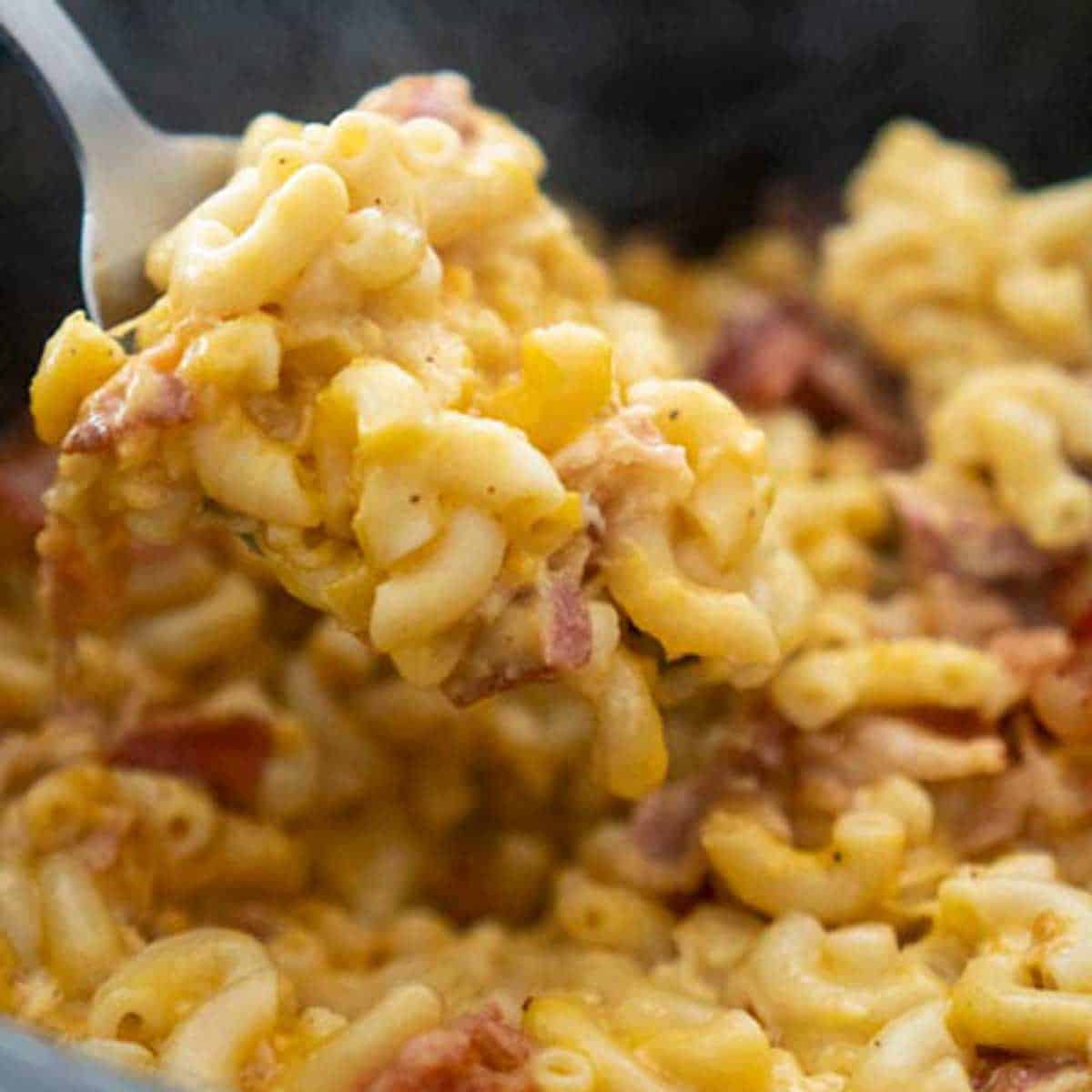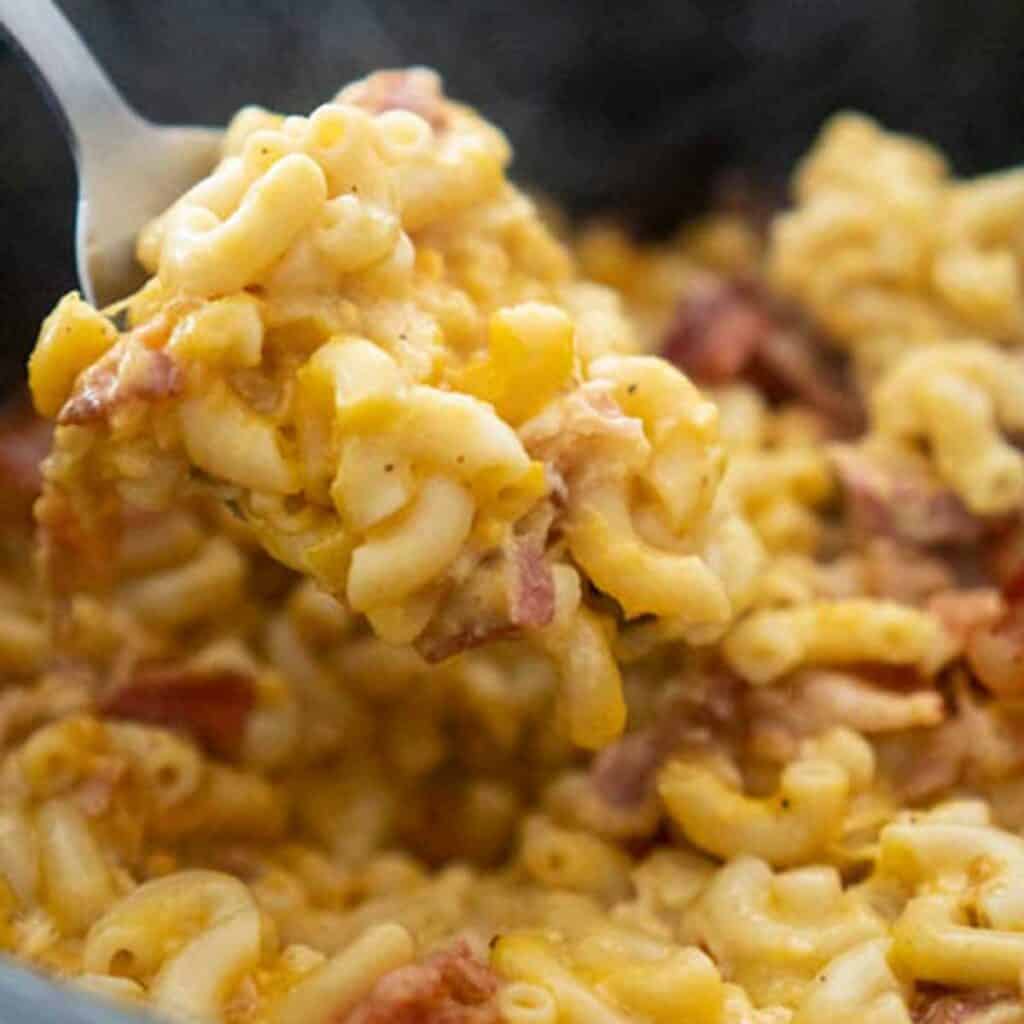 This side dish is definitely heavier and the most decadent on this list of side dishes for leg of lamb. This comfort food recipe is made in the slow cooker, which means it's easy and the flavors are cooked to perfection in the 2 hours they get to meld together. The cheesy flavor will compliment the mild flavor of lamb chops, leg of lamb, and any other cut of lamb you have for dinner.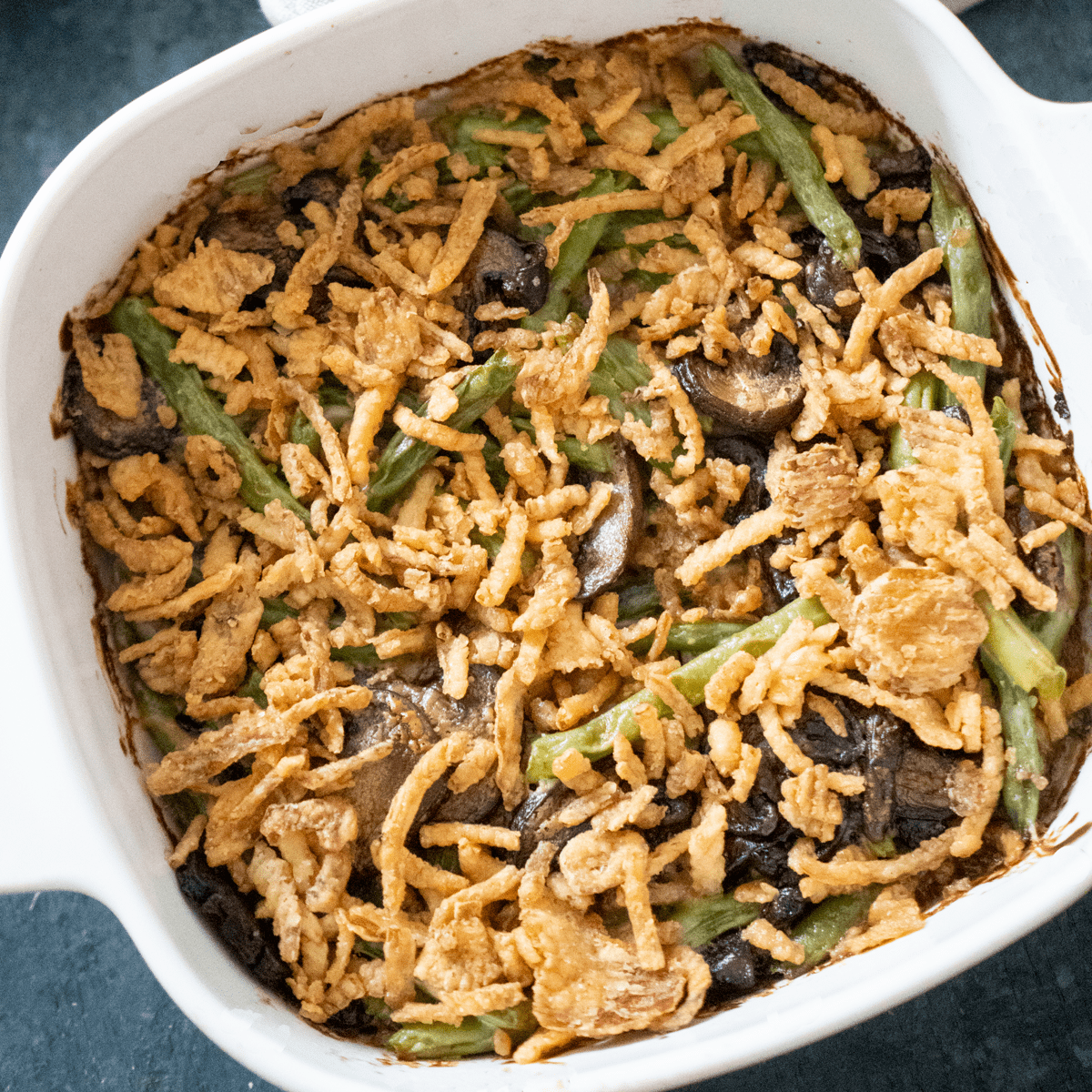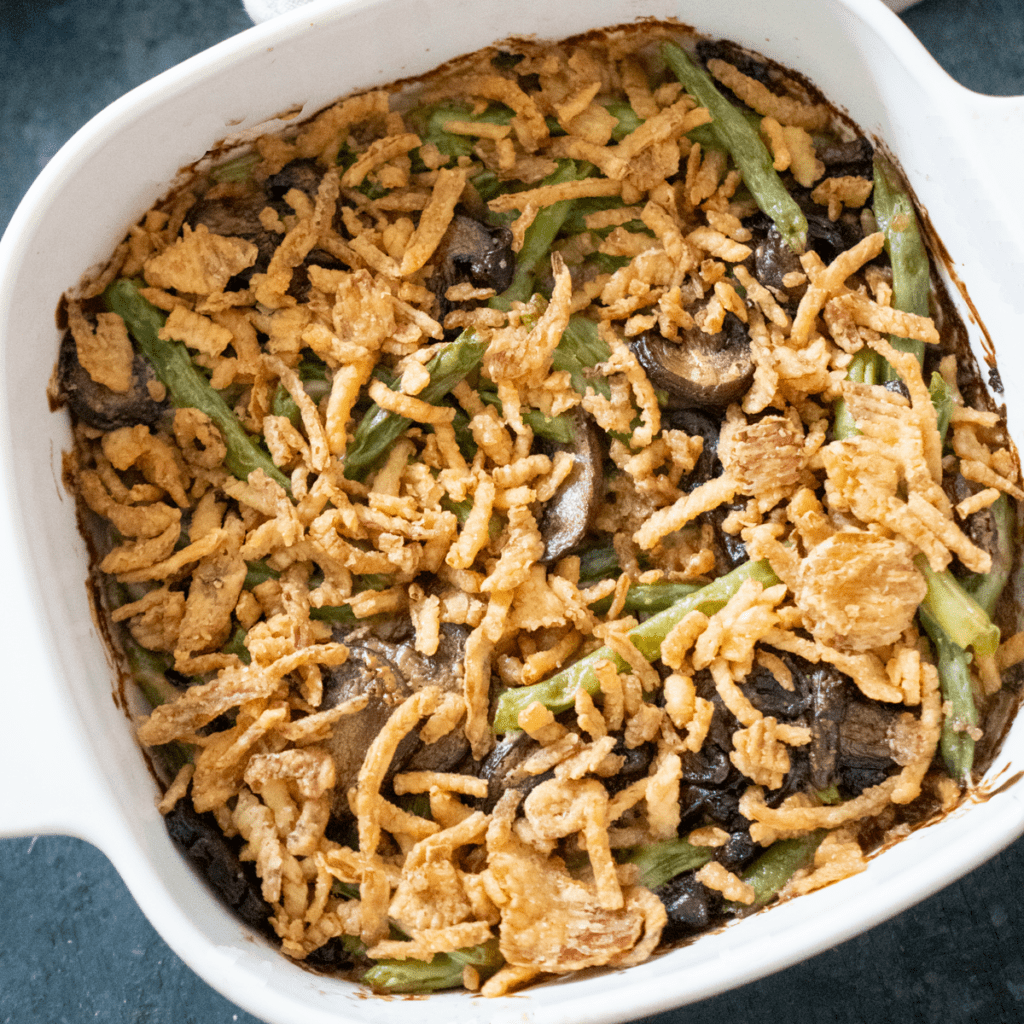 Green beans are a very versatile vegetable that can be served with almost anything. Using them to create a hearty casserole is even better! This is a classic Thanksgiving recipe in America, but I like to make this for all sorts of occasions since it's so easy and so delicious! It's also a great idea to make this side dish for a large dinner party since it's so easy and inexpensive to make in bulk.
Mashed potatoes are one of those standard side dishes that go with almost any main dish and everyone always loves. These cheddar chive mashed potatoes are dressed up a little bit and are much more exciting than the average mashed potatoes recipe.
This is another one of those casserole dishes that I like to make for a holiday dinner, but can work for even a busy weeknight because it's so easy! Corn is another one of those vegetables with a flavor that pairs well with any meat and this cheesy corn casserole will be great with a leg of lamb by its side.
Really any salad will make a great side dish for a leg of lamb dinner, but a caesar salad and it's tangy caesar dressing it a great compliment to the delicate flavor of lamb. This is also. a great appetizer for a special occasion if it's more of dinner party setting. Homemade caesar dressing is so easy to make and you'll be so surprised how much more delicious fresh caesar dressing is compared to store-bought.
This super simple side dish is a great addition to other sides for leg of lamb. It's light, very flavorful, inexpensive, and so easy to make. Cooking it on the grilled adds a whole other level of flavor to corn on the cob. It accentuates the natural corn flavor and adds a little flame cooked touch to the flavor profile.
Mashed sweet potatoes are a refreshing twist on classic mashed potatoes. This easy mashed sweet potato recipe is savory, but you can always opt for a sweeter approach. Mashed sweet potatoes are smooth and creamy with the perfect combination of spices, butter, and yes, even sour cream. These will surprise your taste buds and everyone will love them!
Brown sugar brussel sprouts are a delicious vegetable side dish that will disappear very quickly. If you haven't had brussel sprouts like this, you don't want to miss the opportunity. This is a great dinner party recipe because it seems like it takes a lot of work, but it's actually very simple.
Another twist on a classic recipe, these cheesy garlic mashed potatoes are full of flavor! This comfort food recipe is a heartier take on mashed potatoes that will make a great side dish for leg of lamb. Flavorful ingredients like fresh garlic and cheddar cheese make these anything but normal mashed potatoes.
Balsamic roasted potatoes is a sophisticated looking dish that is actually super simple behind the scenes. These potatoes are perfectly crispy with a zing of balsamic flavor and soft and creamy on the inside. This dish is done in just 30 minutes, but your party guests will think you worked much harder for these perfect potatoes!