If you're looking for inspiration for what to serve with corned beef and cabbage, we have so many great ideas for you here!
Corned beef and cabbage is a delicious meal that is traditionally eaten by the Irish. Corned beef starts out as beef brisket and is brine-cured. It's named for the size of the salt crystals used in the curing process.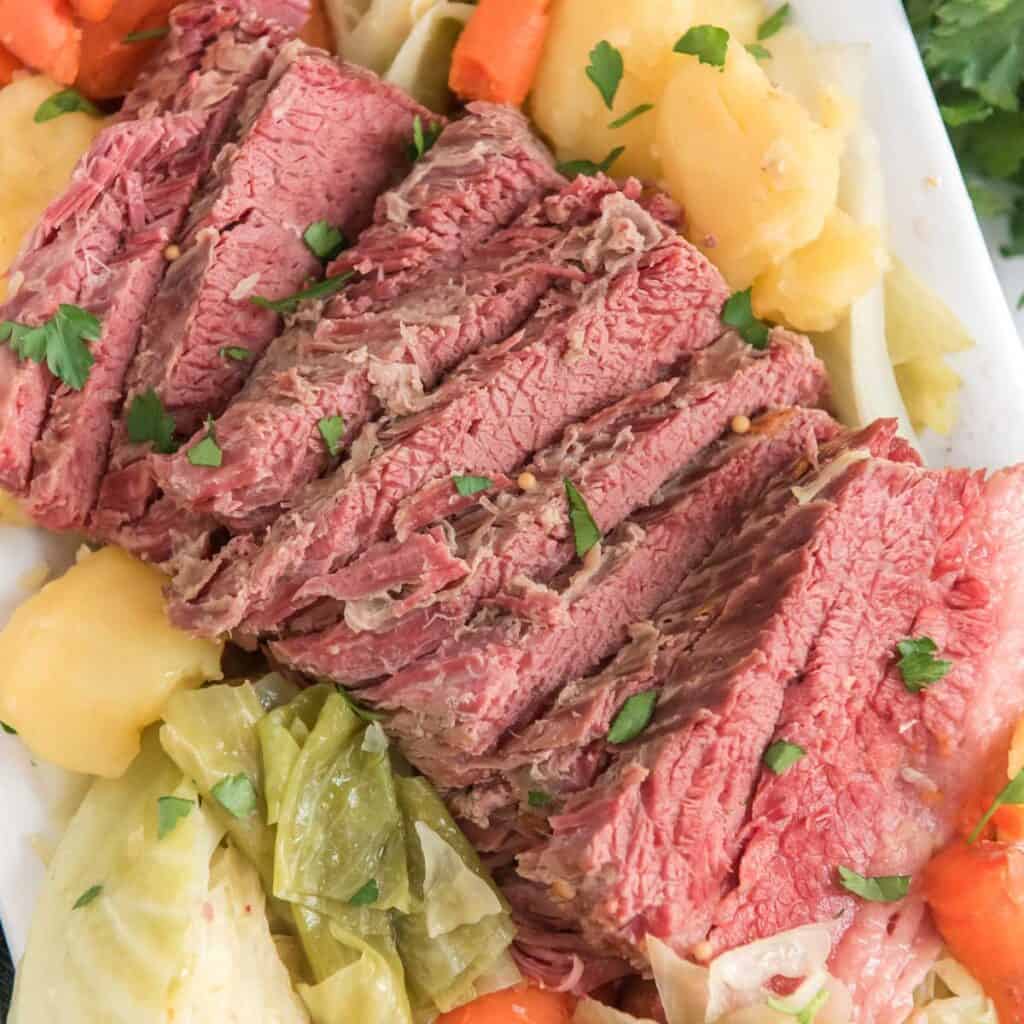 This recipe became a tradition for the Irish celebrating St. Patrick's Day in America. It was said to come about because beef and cabbage were less expensive than pork and potatoes for Irish immigrants. Whether you're serving this for special occasions like a St. Patty's day celebration or just a weekday dinner, this a delicious recipe with different flavors that are a nice switch from normal beef dinner recipes.
Corned beef and cabbage is a salty, spiced, sour, and meaty recipe and you might be wondering what to serve with this main dish. It has such a distinct flavor and finding a great side dish might seem tough. I put together a list of twenty-five of the best side dishes to serve with a corned beef and cabbage recipe main course. All of these side dishes are a great way to make a complete meal.
25 Dishes to Serve with Corned Beef and Cabbage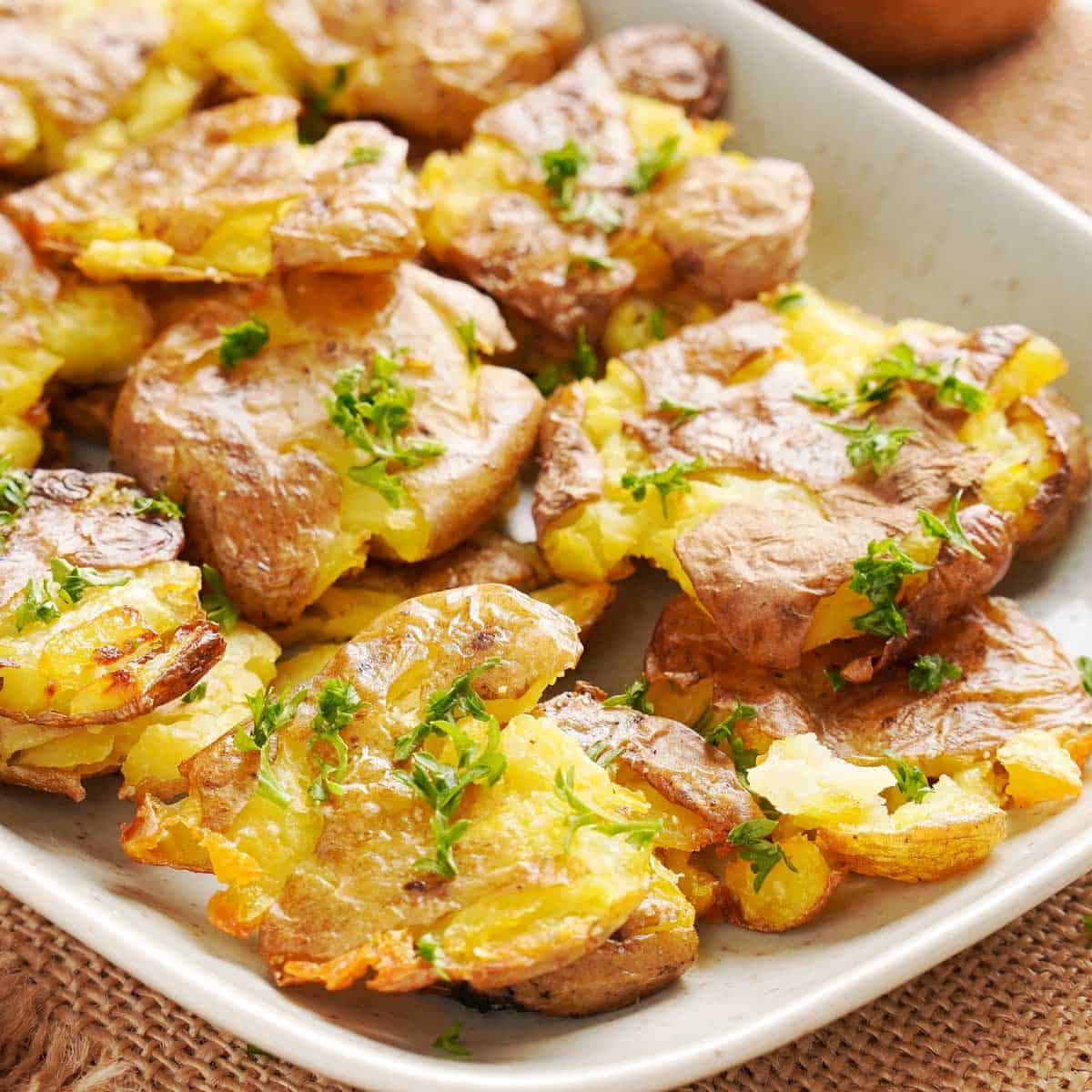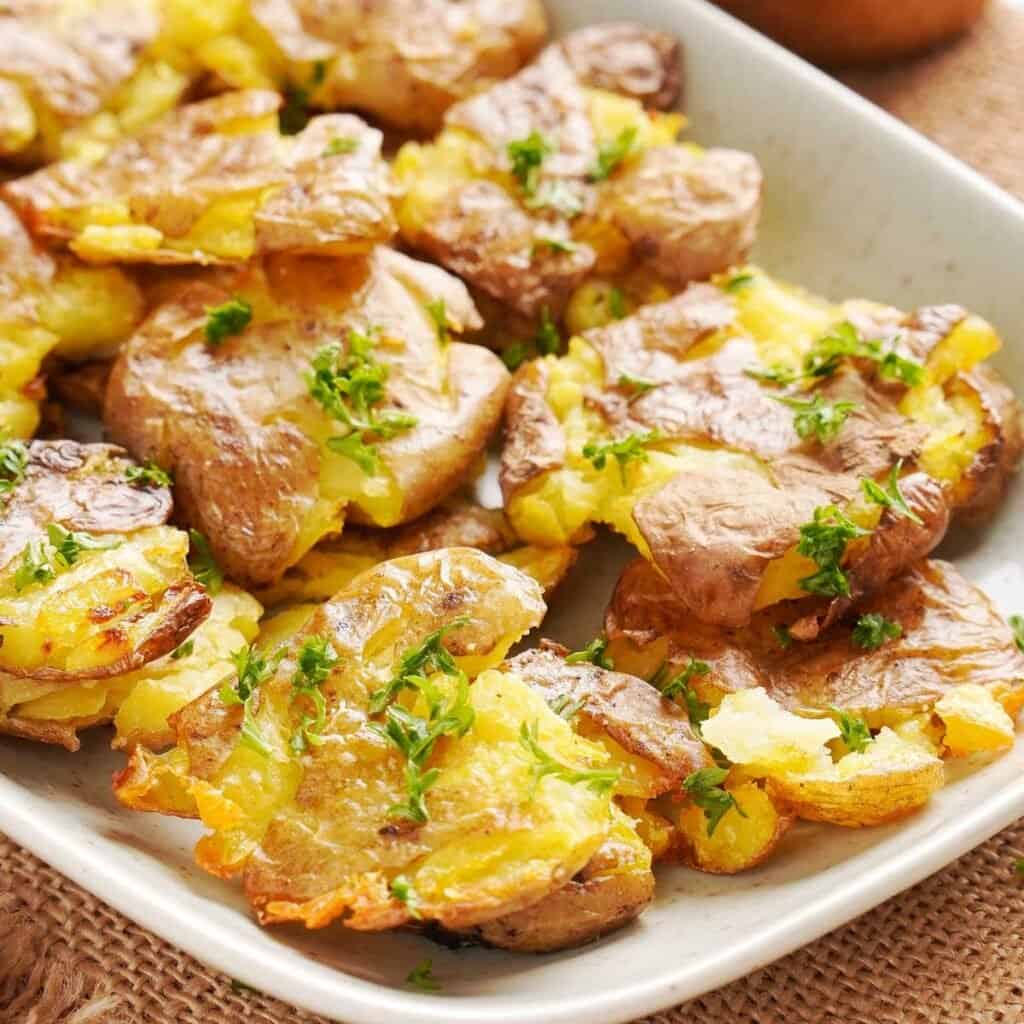 These crispy smashed baby potatoes are so easy and so delicious. Potato sides are the perfect addition to a corned beef and cabbage recipe. Sometimes you'll see potatoes cooked in with the corned beef and cabbage. But if you want your potatoes to have a different flavor, make them as a side dish instead. These are my kids' favorite potato recipe. There's even a garlic creamy cheese sauce recipe you can add to take them to another level.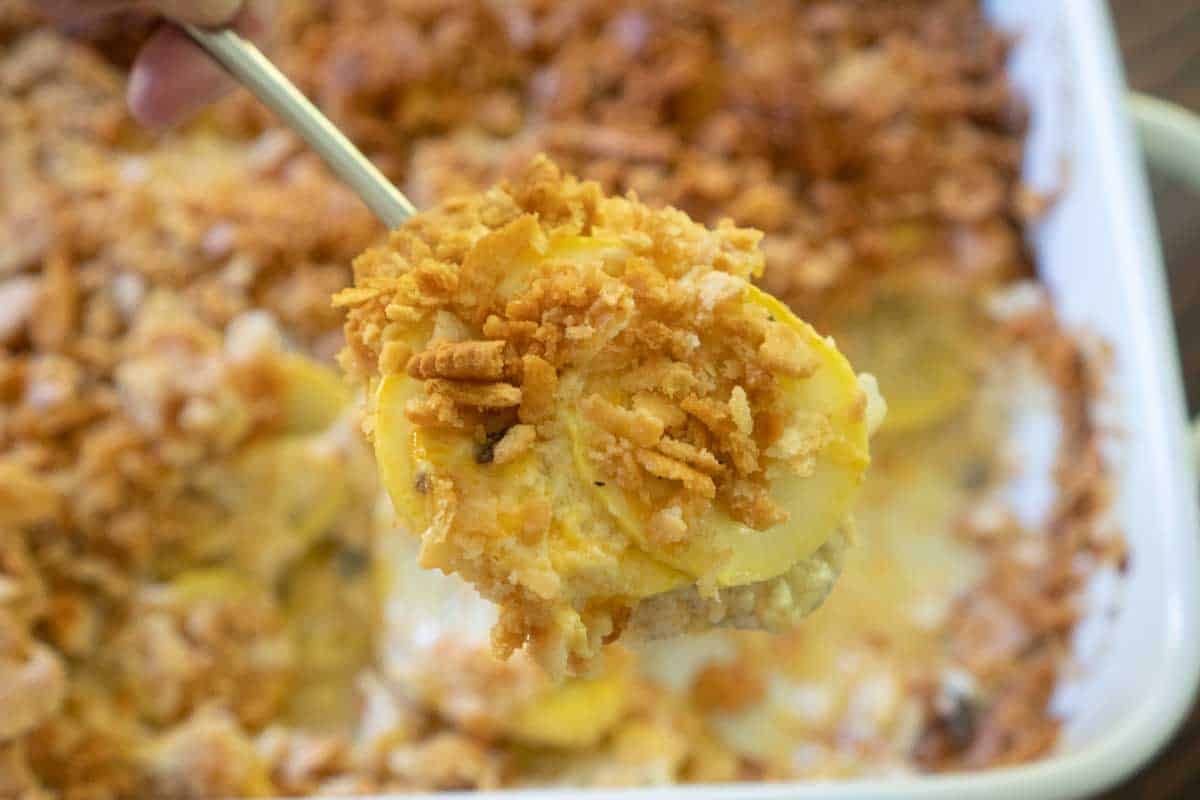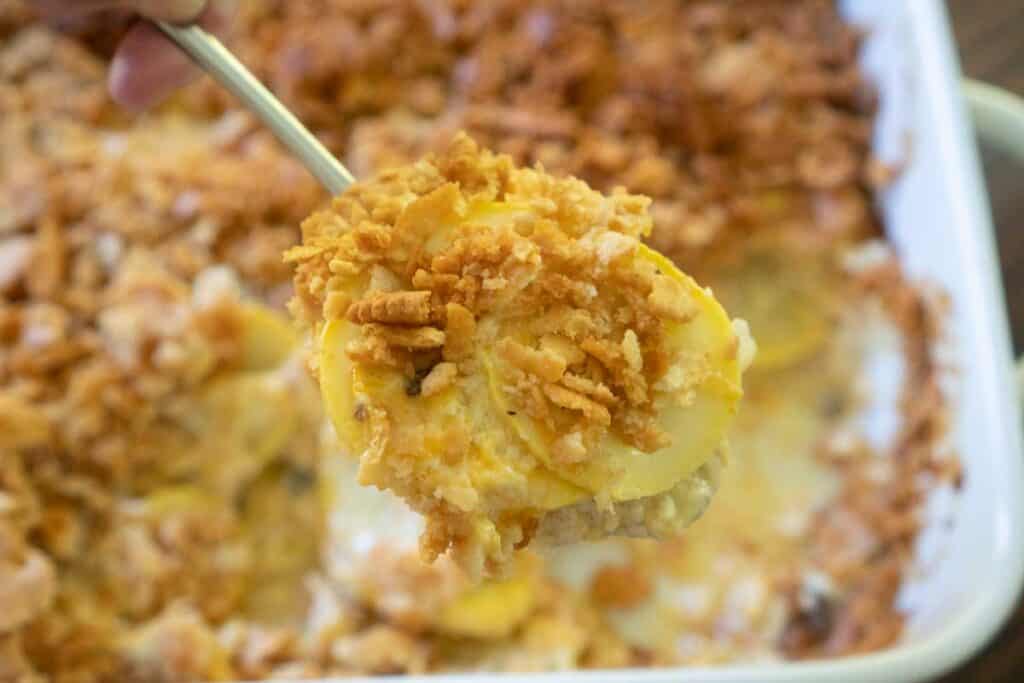 This is a nice savory side dish for your corned beef and cabbage recipe. It's cheesy and full of flavor, plus is a good option for making this meal heartier. The squash adds a flavorful veggie to the meal and the cheesy filling and buttery crushed ritz crackers on top of the casserole make this a delicious side dish. This dish could easily stand alone, so it makes a very hearty meal when paired with a main dish.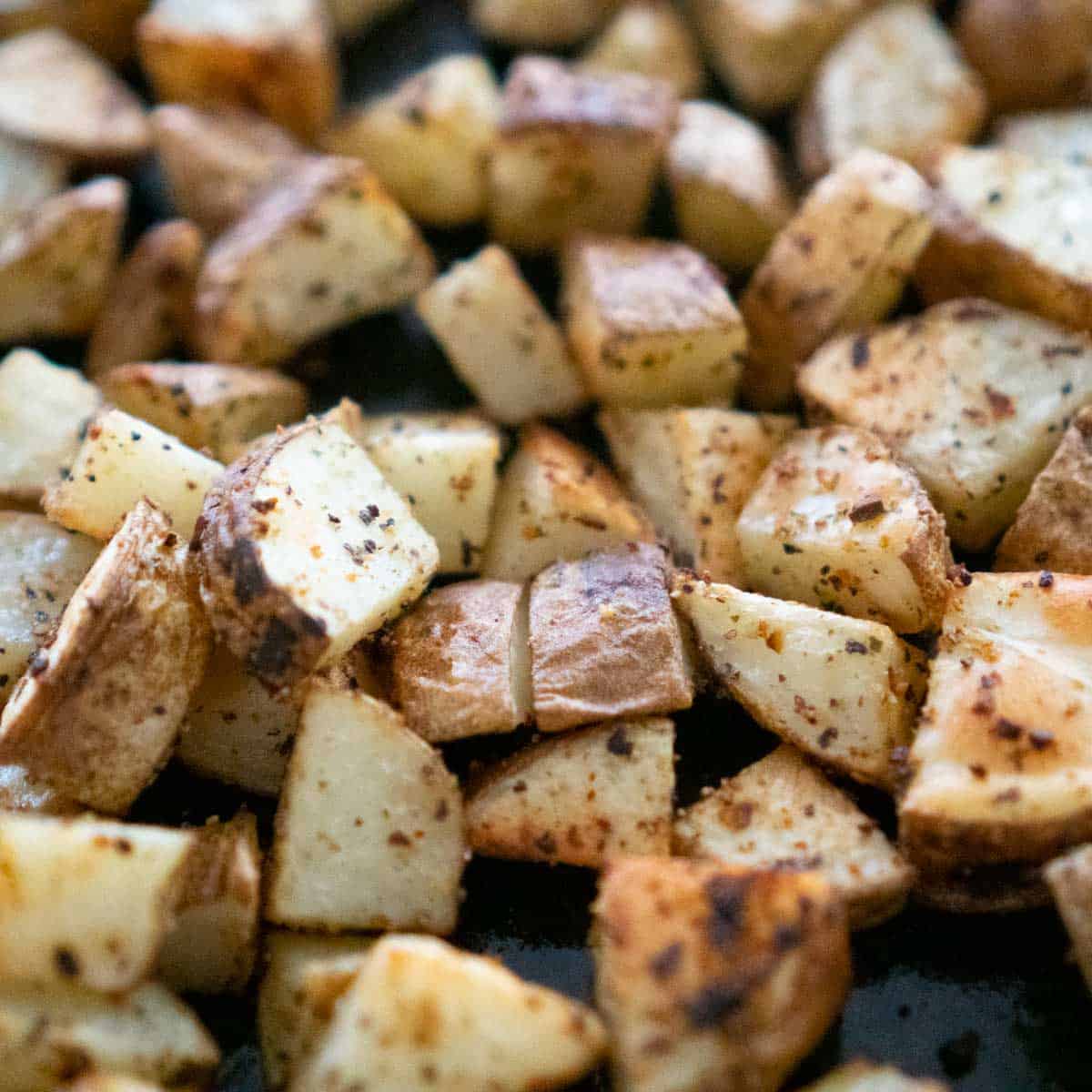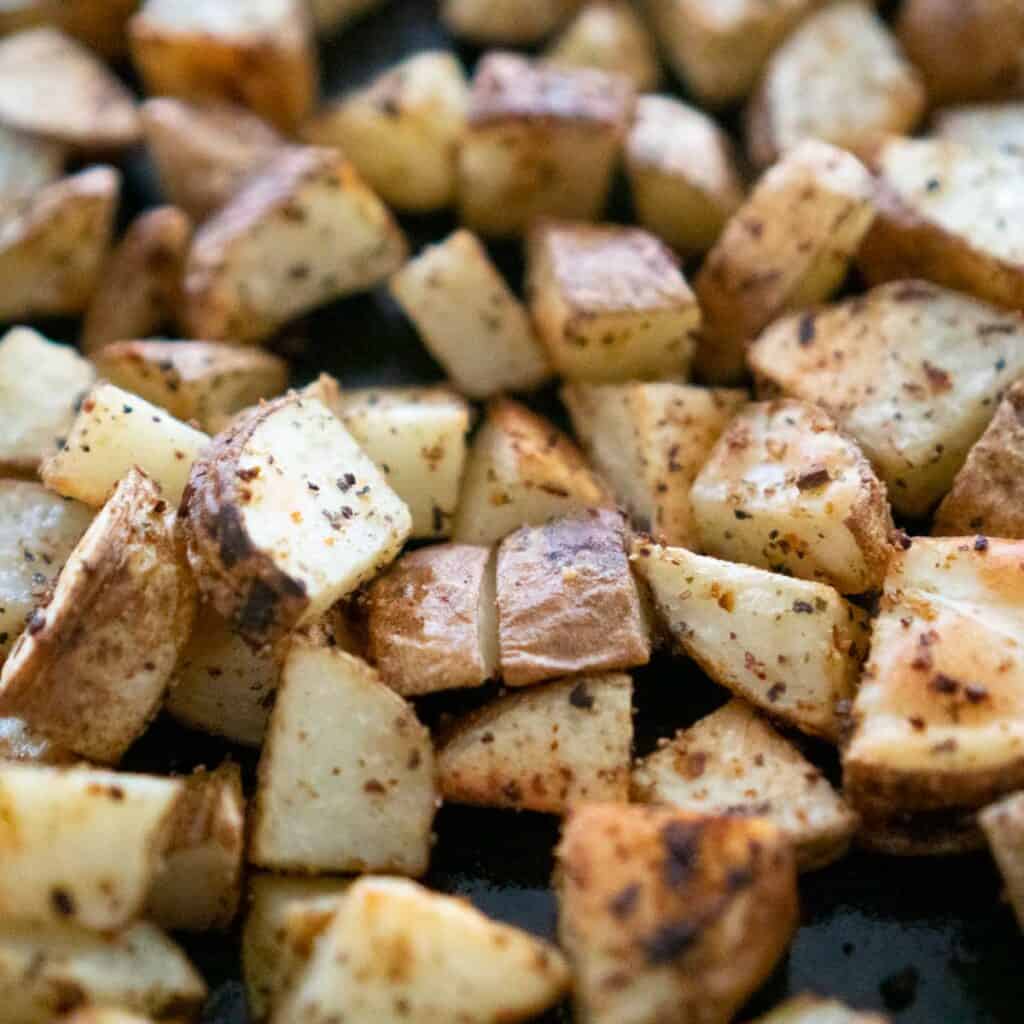 These easy and inexpensive roasted russet potatoes are seasoned with chili powder, garlic powder, Italian seasoning, and salt for a very simple and very tasty side that the entire family with love. They are crispy on the outside and soft and fluffy on the inside. Pro tip: leave the skin on these potatoes. It makes prep way easier and the skin gets crispy and delicious.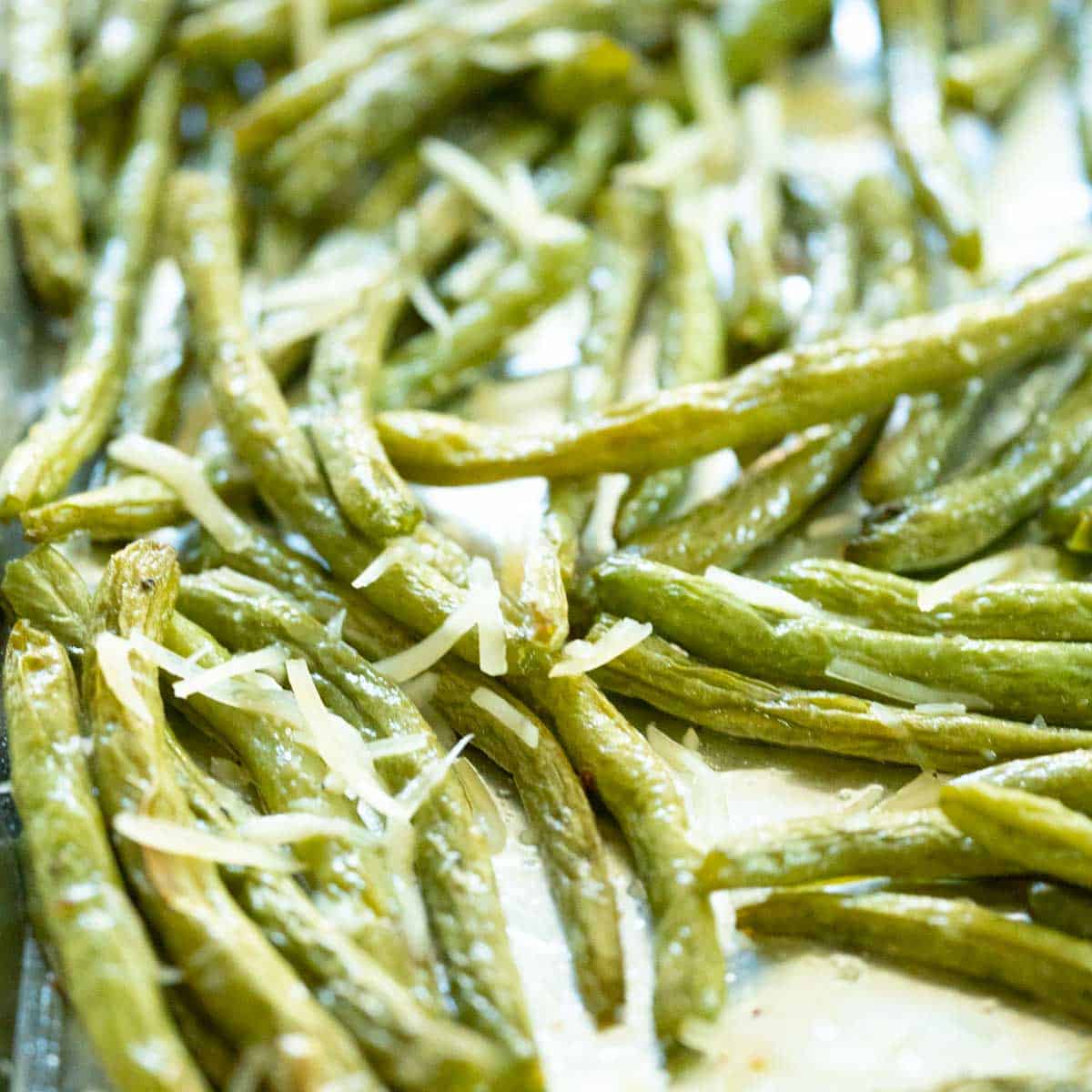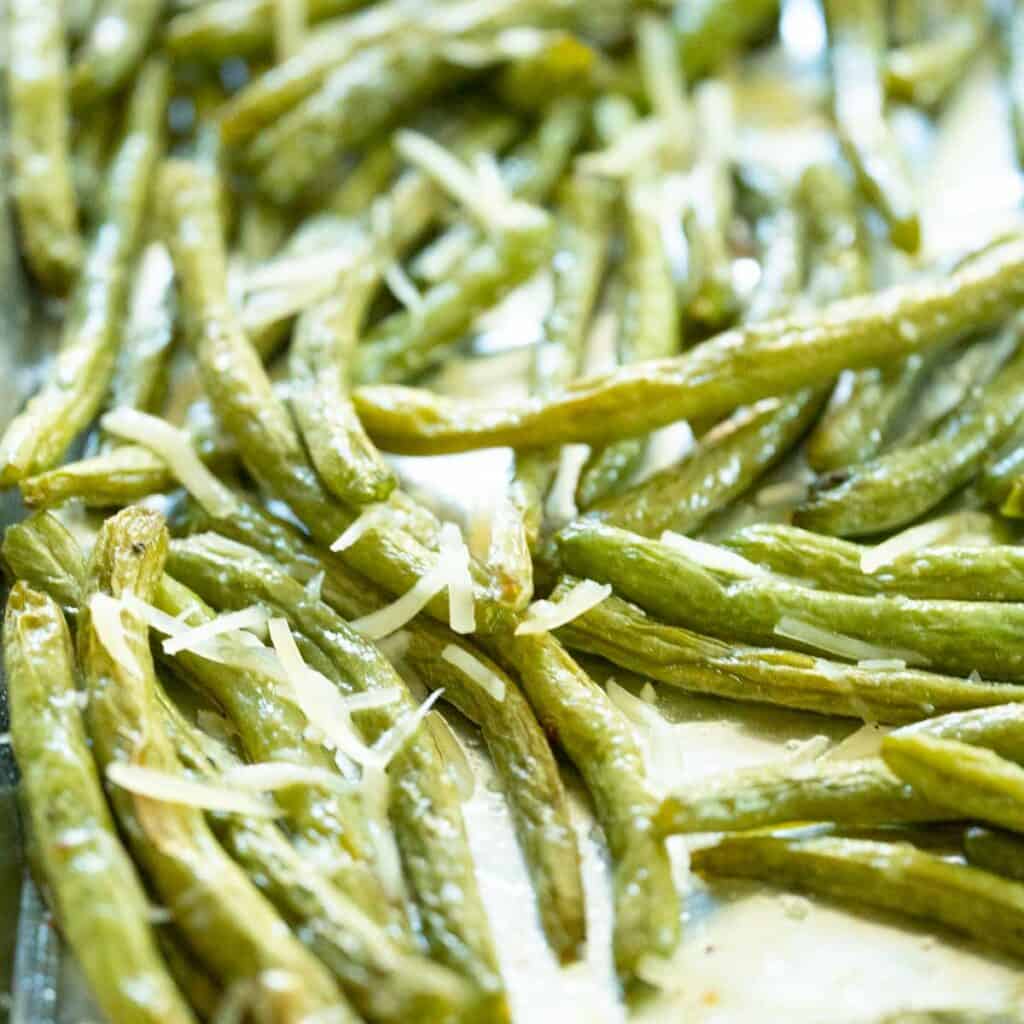 These fresh parmesan roasted green beans are a simple recipe to keep your easy corned beef and cabbage meal light and add a healthy touch. Just a handful of ingredients and 20 minutes of cook time make this a good choice for a busy weekday night. Use fresh shredded parmesan or even grated parmesan if that's all you have on hand. Either way, this will be enjoyed by all!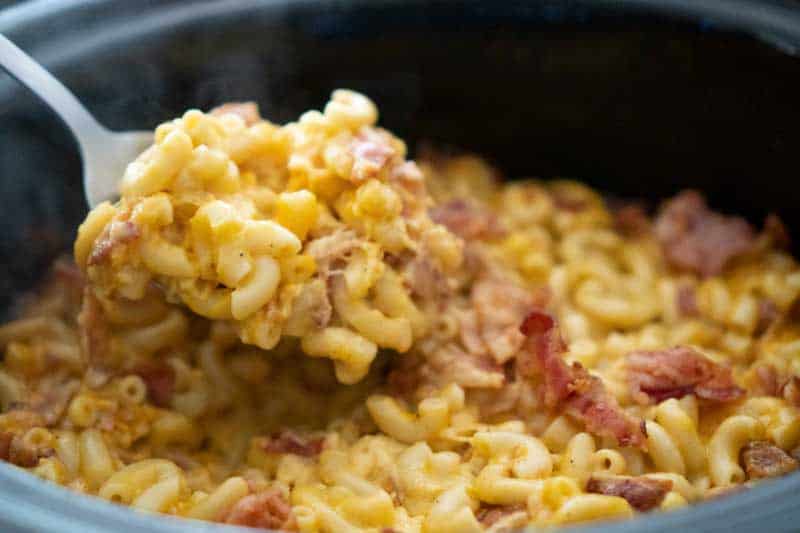 Who doesn't love a good homemade mac and cheese? Slow cooker mac and cheese is creamy, cheesy, and best of all, easy. There's nothing like the flavor of slow cooker mac and cheese. Prep just takes 15 minutes and the cooking process is hands off. Your whole family will love the combo of three cheeses and the bold flavor of bacon cooked slowly together for the flavors to blend well.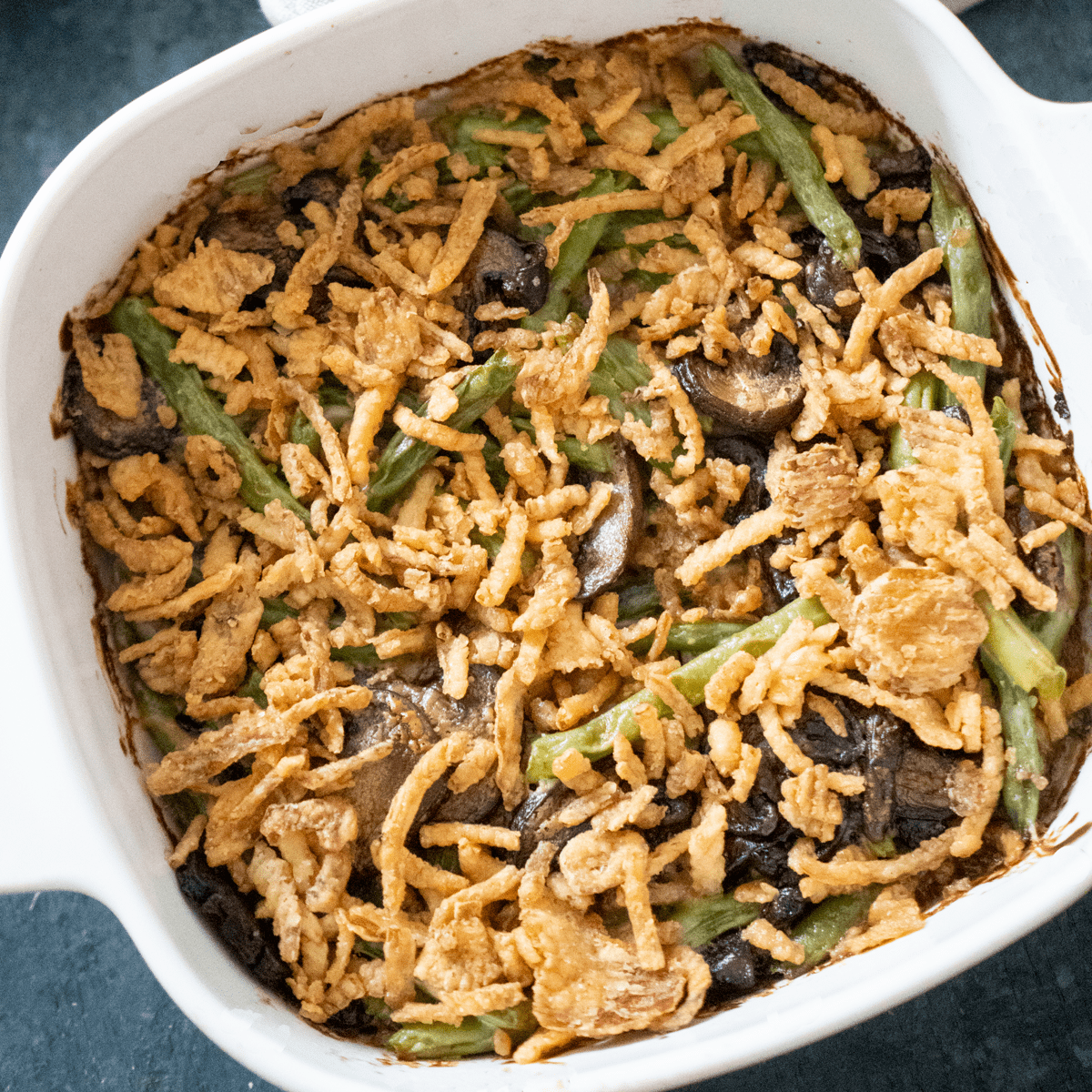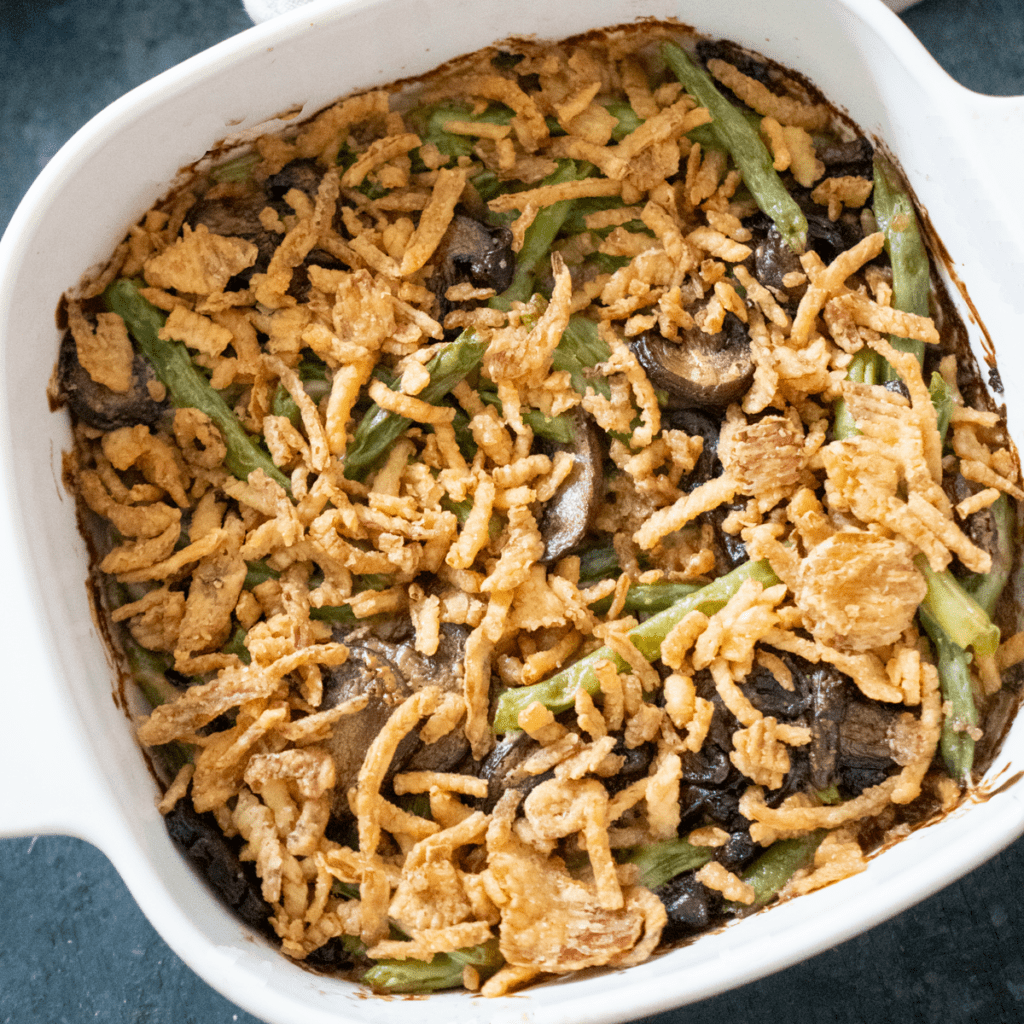 This is a classic casserole side dish that is usually enjoyed at Thanksgiving but can be thoroughly enjoyed with all sorts of main dishes all year long. It's a nice creamy and savory dish that will taste great with corned beef and cabbage. This six ingredient recipe is just a toss together and bake kind of easy recipe, which is a great thing for a hearty meal on a busy evening.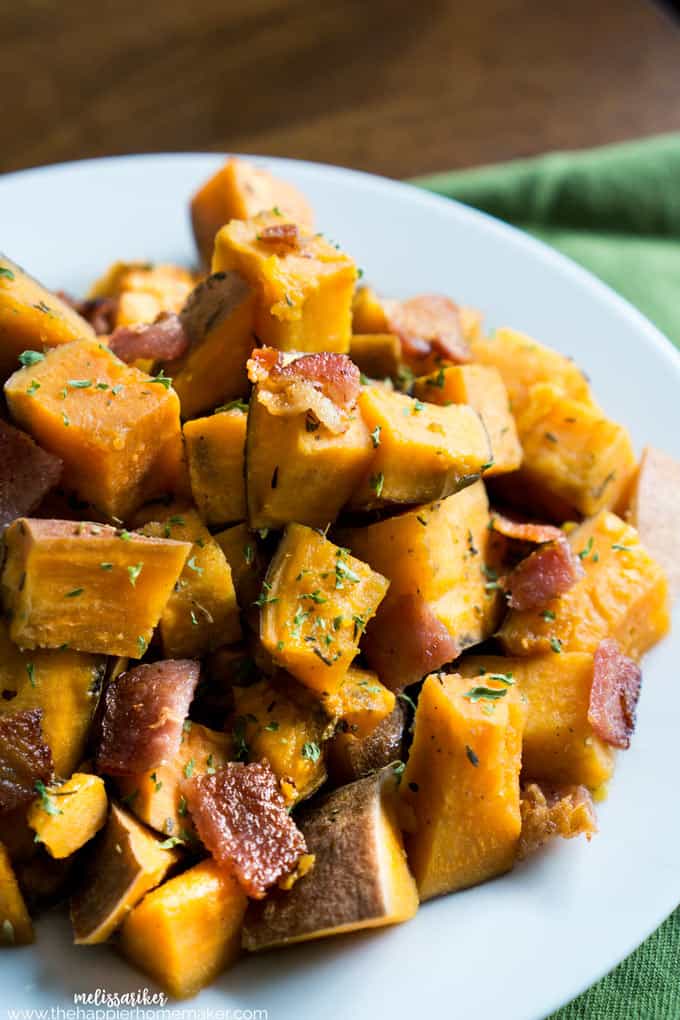 These incredibly soft and flavorful sweet potatoes with bacon are cooking the slow cooker for 3 hours. They melt in your mouth and add a savory flavor to any meal. Slow cooker sweet potatoes with bacon only take ten minutes to prep so they're easy and stress free to prepare and enjoy.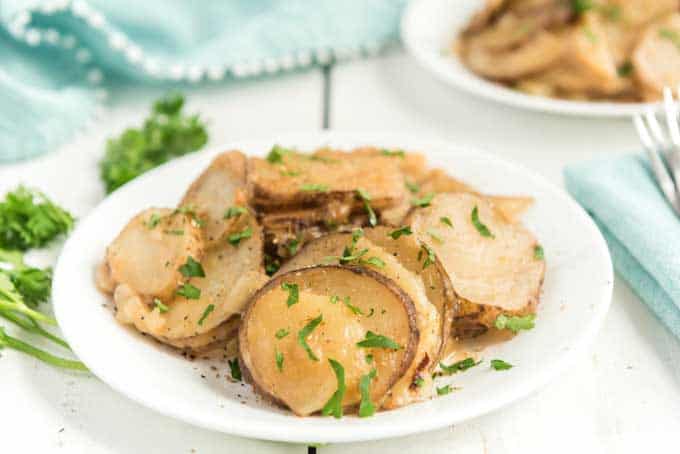 These slow cooker cheesy scalloped potatoes are drenched in cheesy sauce and cooked to perfection in the slow cooker. All you need is ten minutes prep and a slow cooker and you'll have yourself a yummy side for your corned beef and cabbage.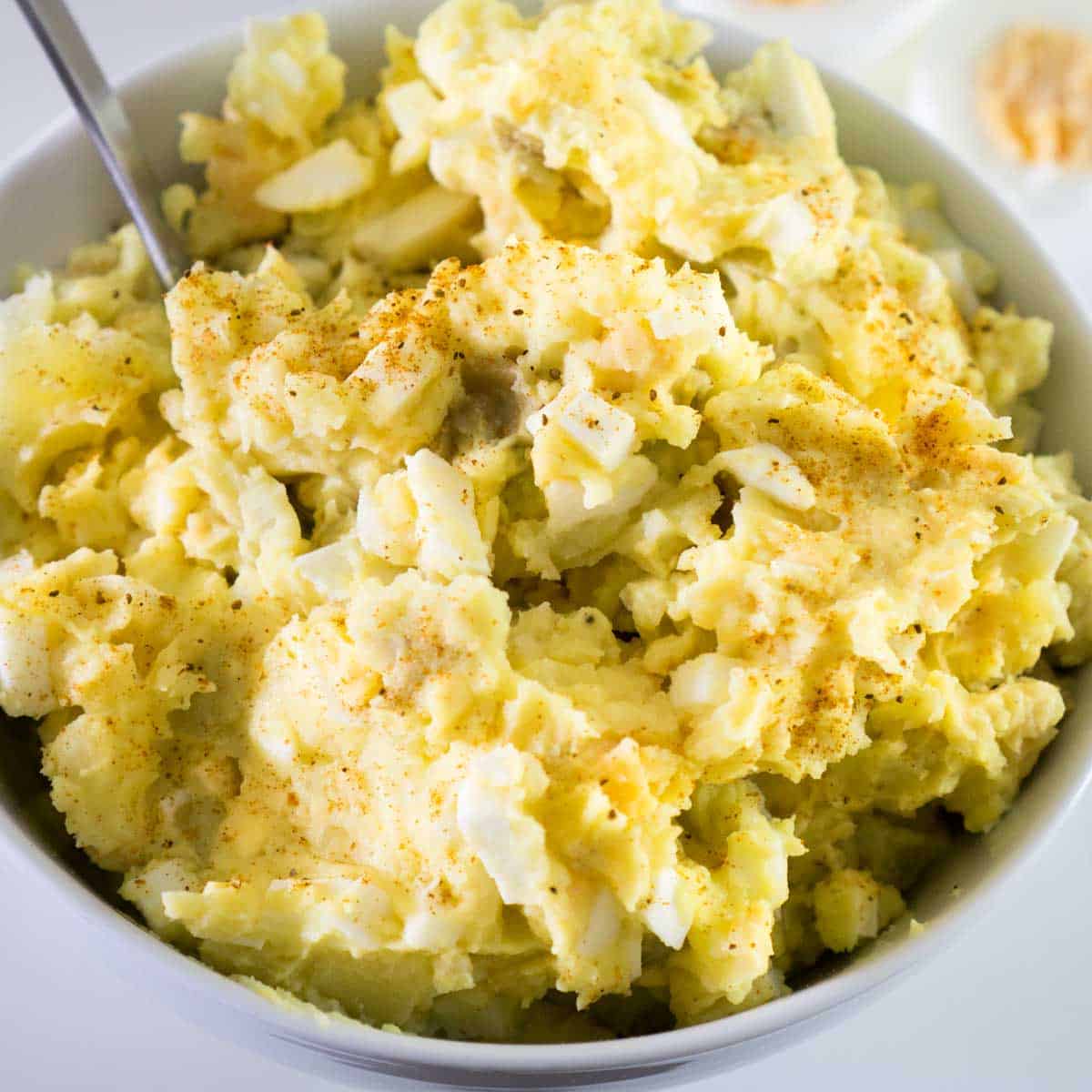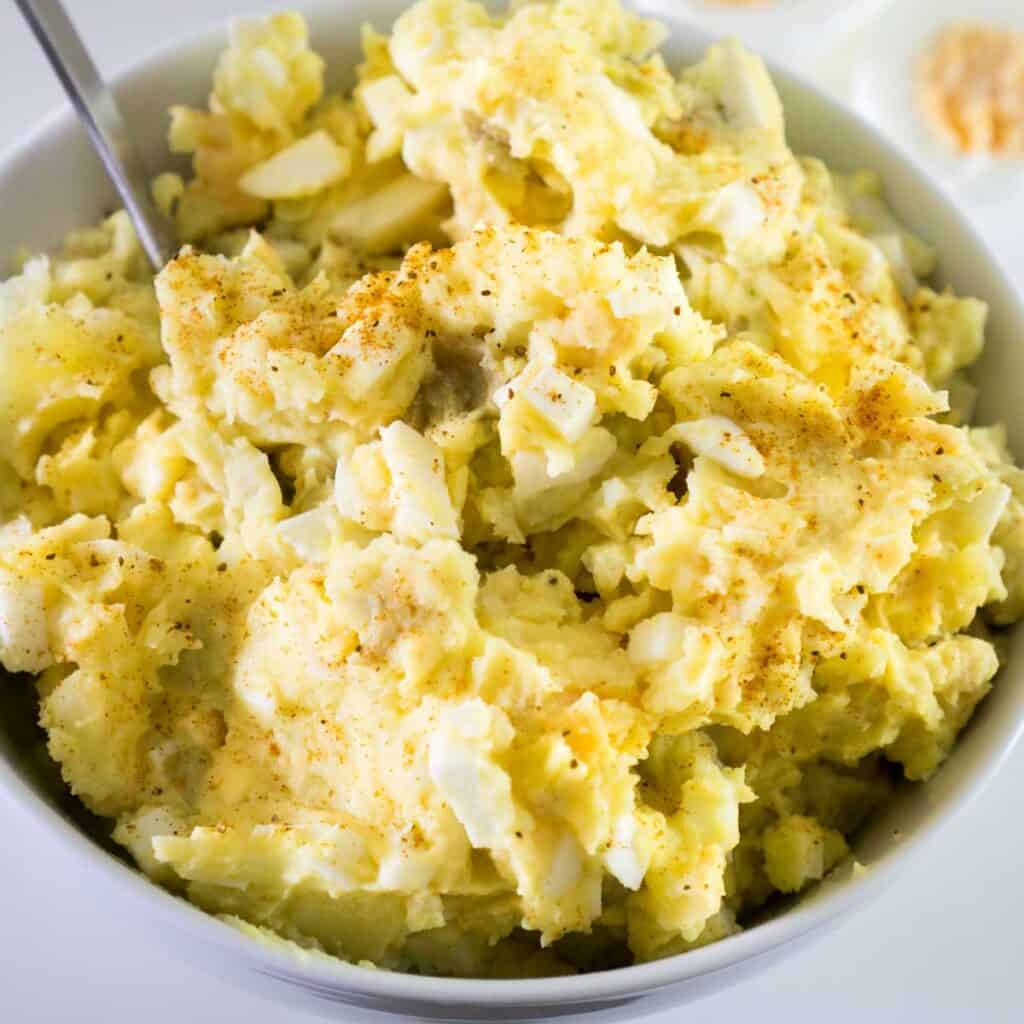 Deviled egg potato salad is one of those sides that is refreshing and delicious, even more so as leftovers the next day. It's a rich and filling side that is a great complement to the corned beef and cabbage flavor. This comes together in 35 minutes and will be a big hit at the dinner table and even for lunch the next day.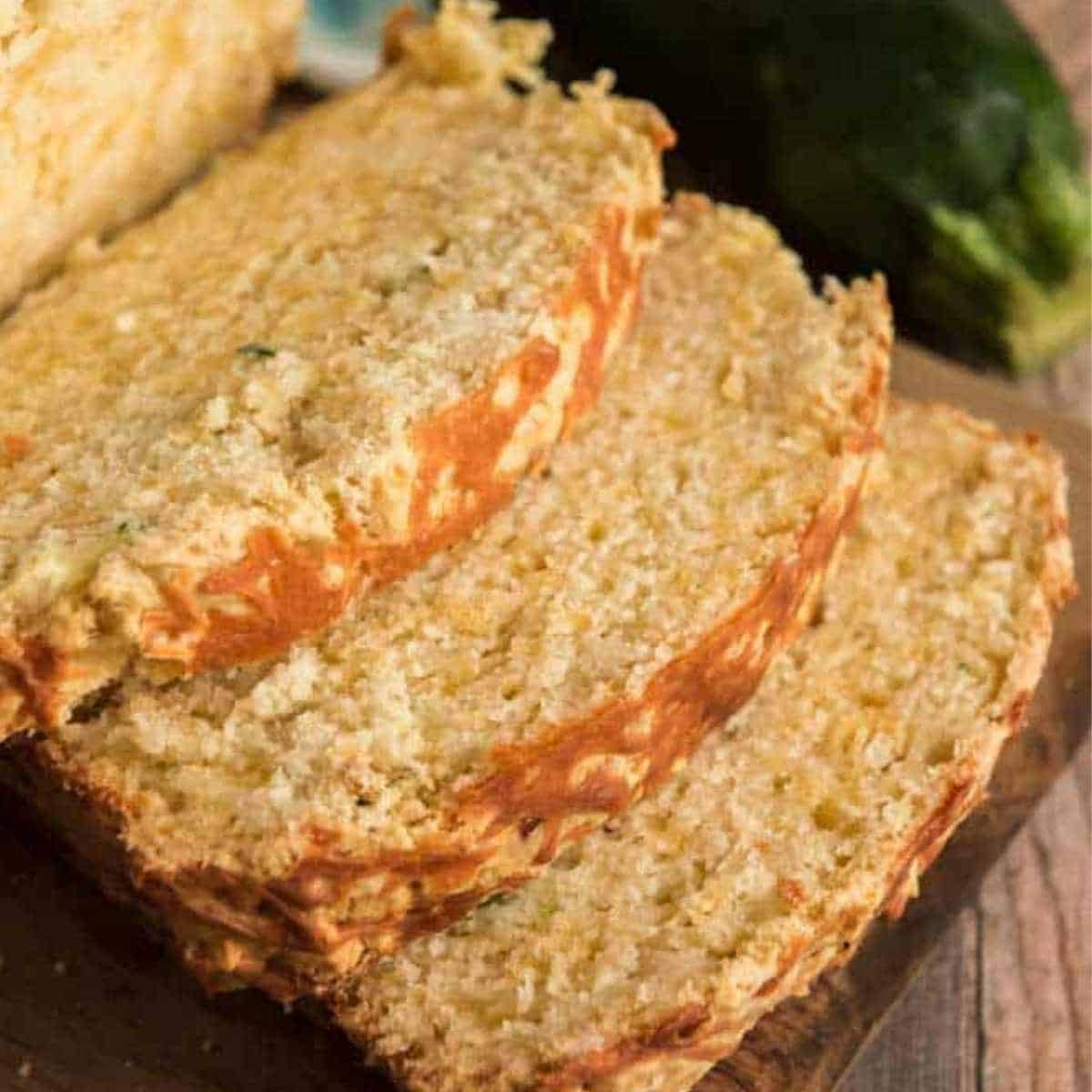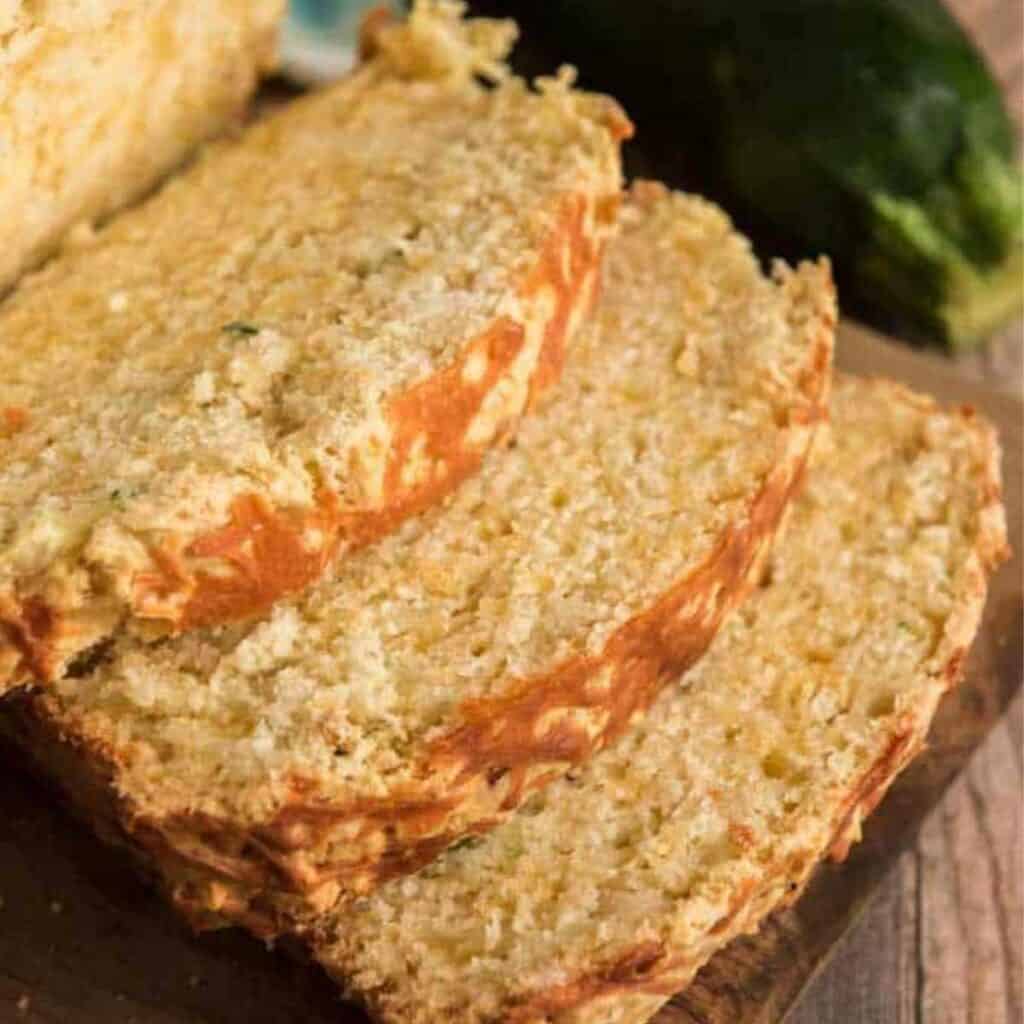 Bread is a great side to any meal and this cheddar cheese zucchini bread is no exception. It's soft and hearty and a nice way to finish off a corned beef and cabbage meal. This bread has a flavor similar to Red Lobster's cheddar biscuits but it's not as crumbly, it's more dense and hearty. It would be great as an old side dish but also a good addition with a casserole or veggies.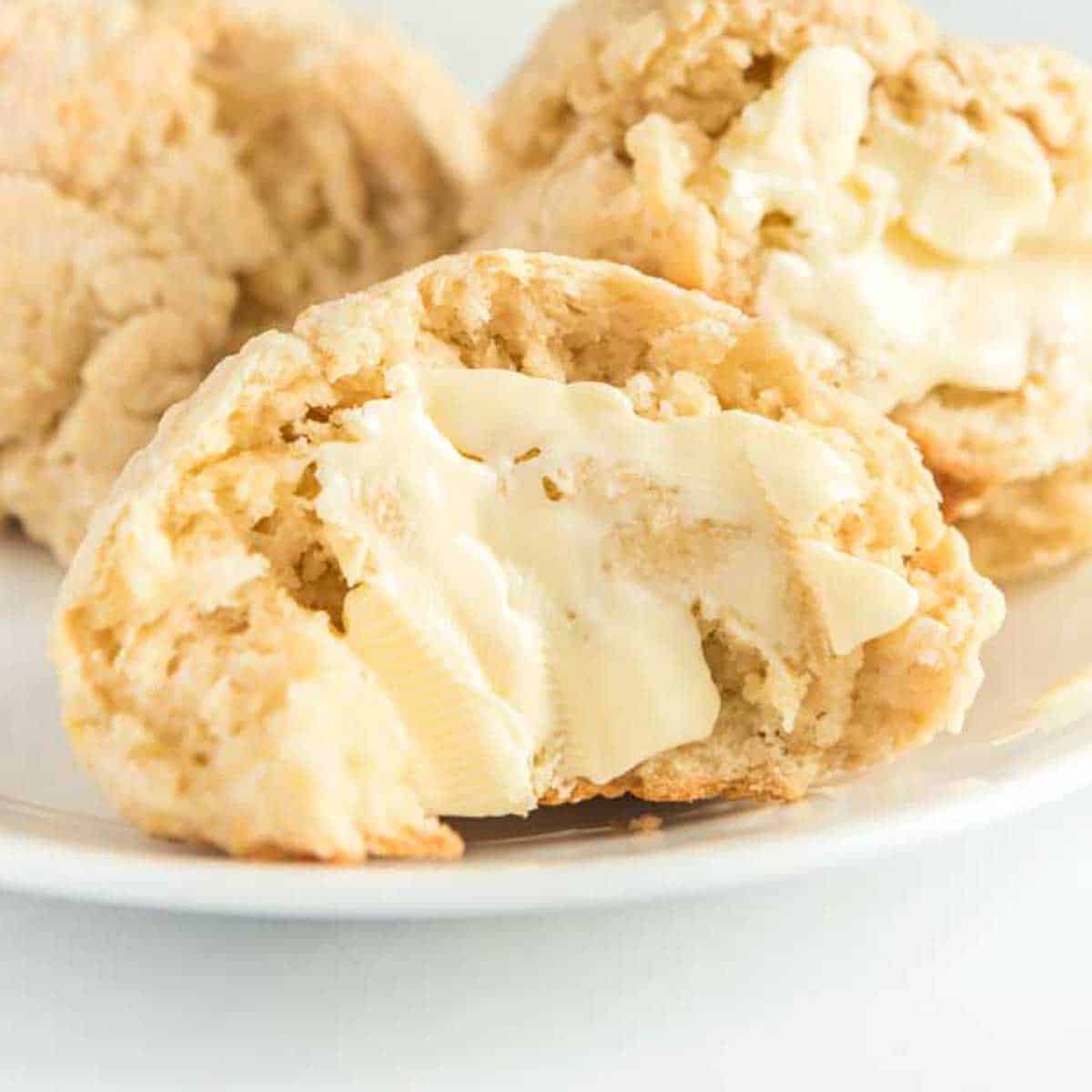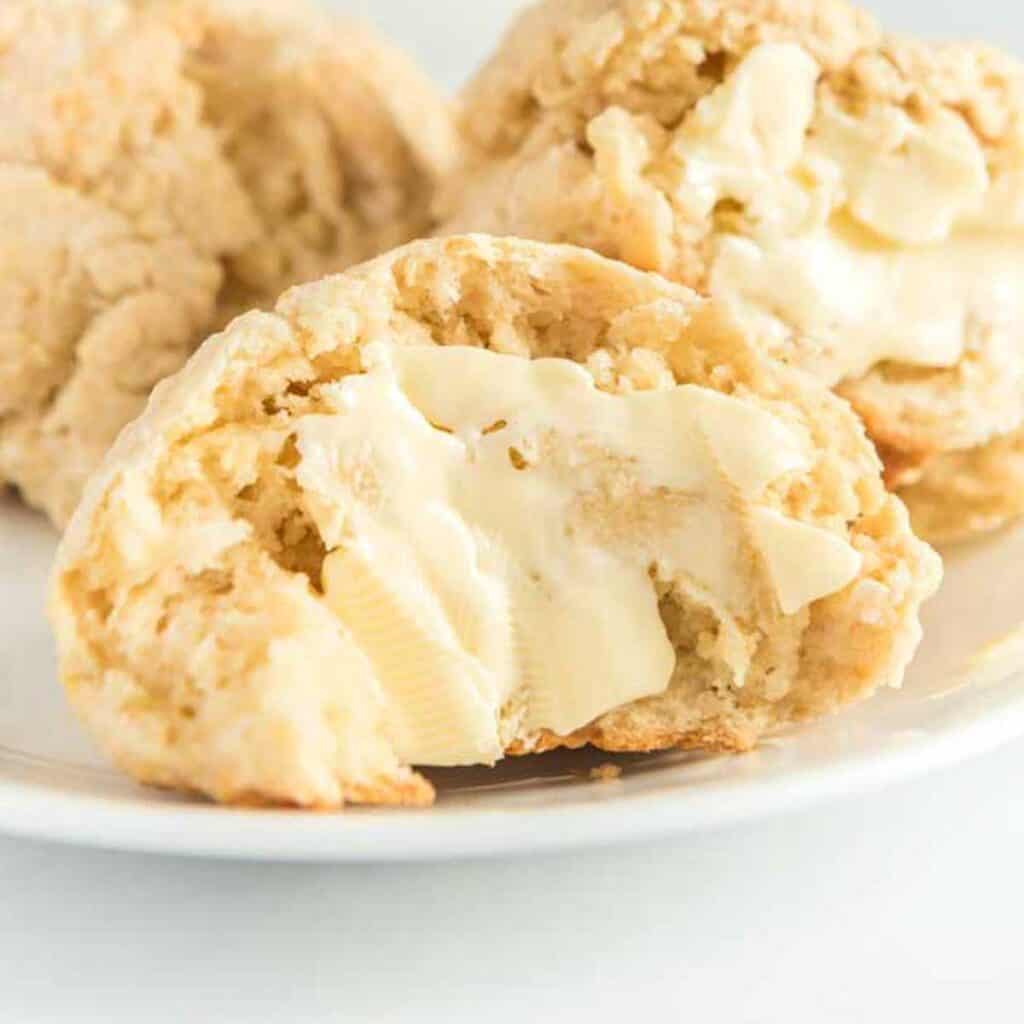 These soft buttery biscuits are easy. Biscuits can be intimidating if you're new to making them, but these are a great first-time biscuit maker recipe. They're just as delicious as a regular biscuit but don't require rolling and cutting of the dough. These are great with any meal and pair perfectly with corned beef and cabbage.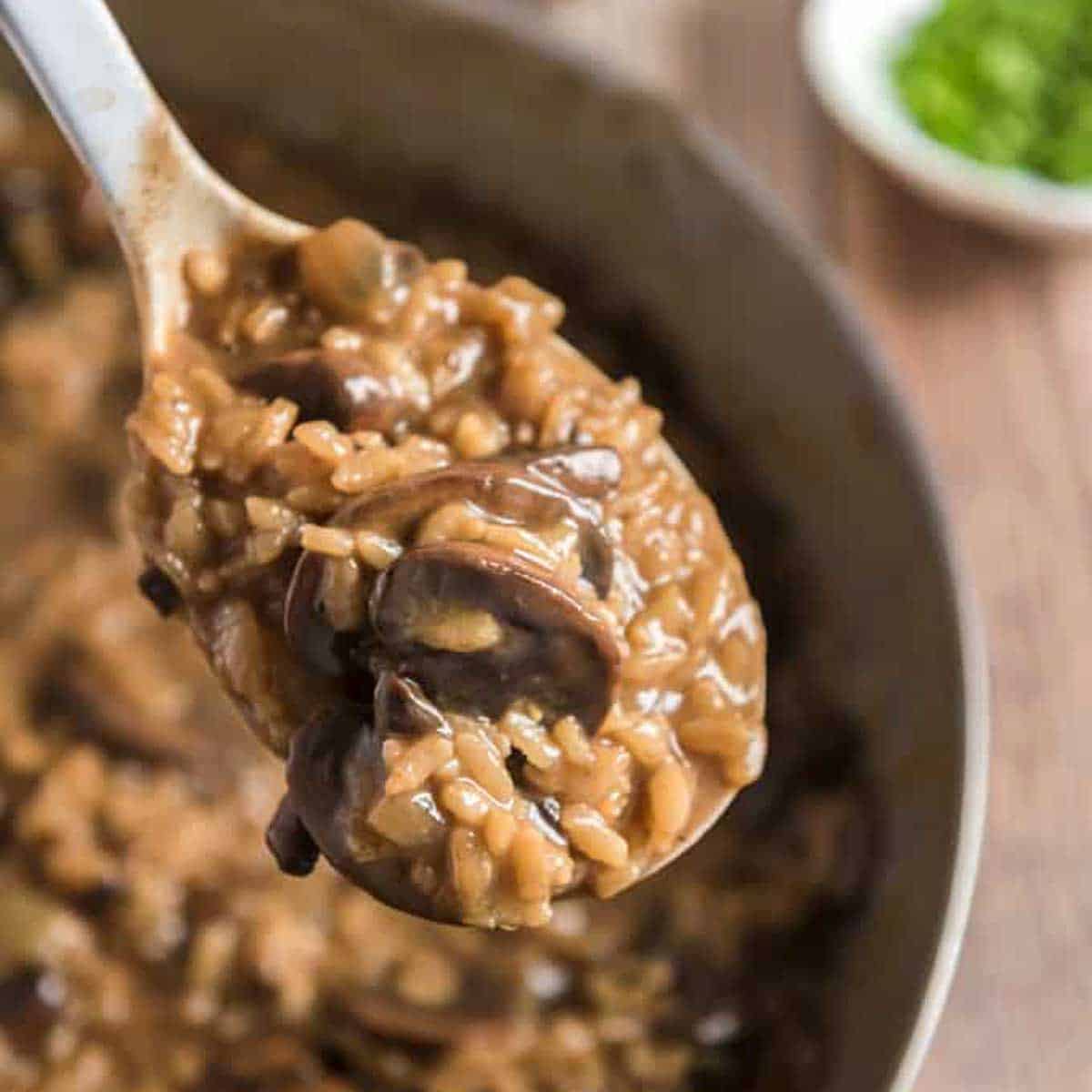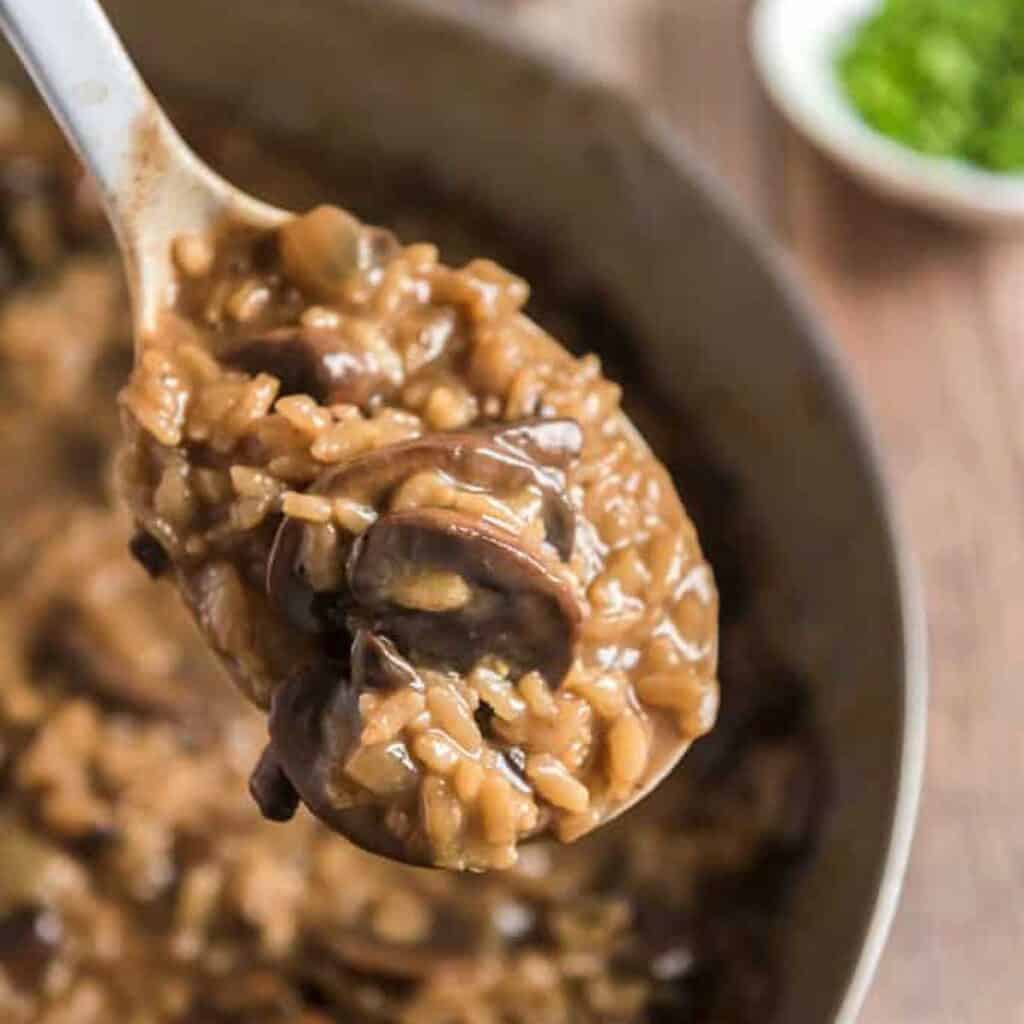 Risotto is a recipe I avoided for a long time because I thought it was difficult and labor-intensive. It turns out that not only is it pretty easy, but it's also absolutely delicious and everyone loves it! This recipe can be changed up with seasonal vegetables to suit your tastes.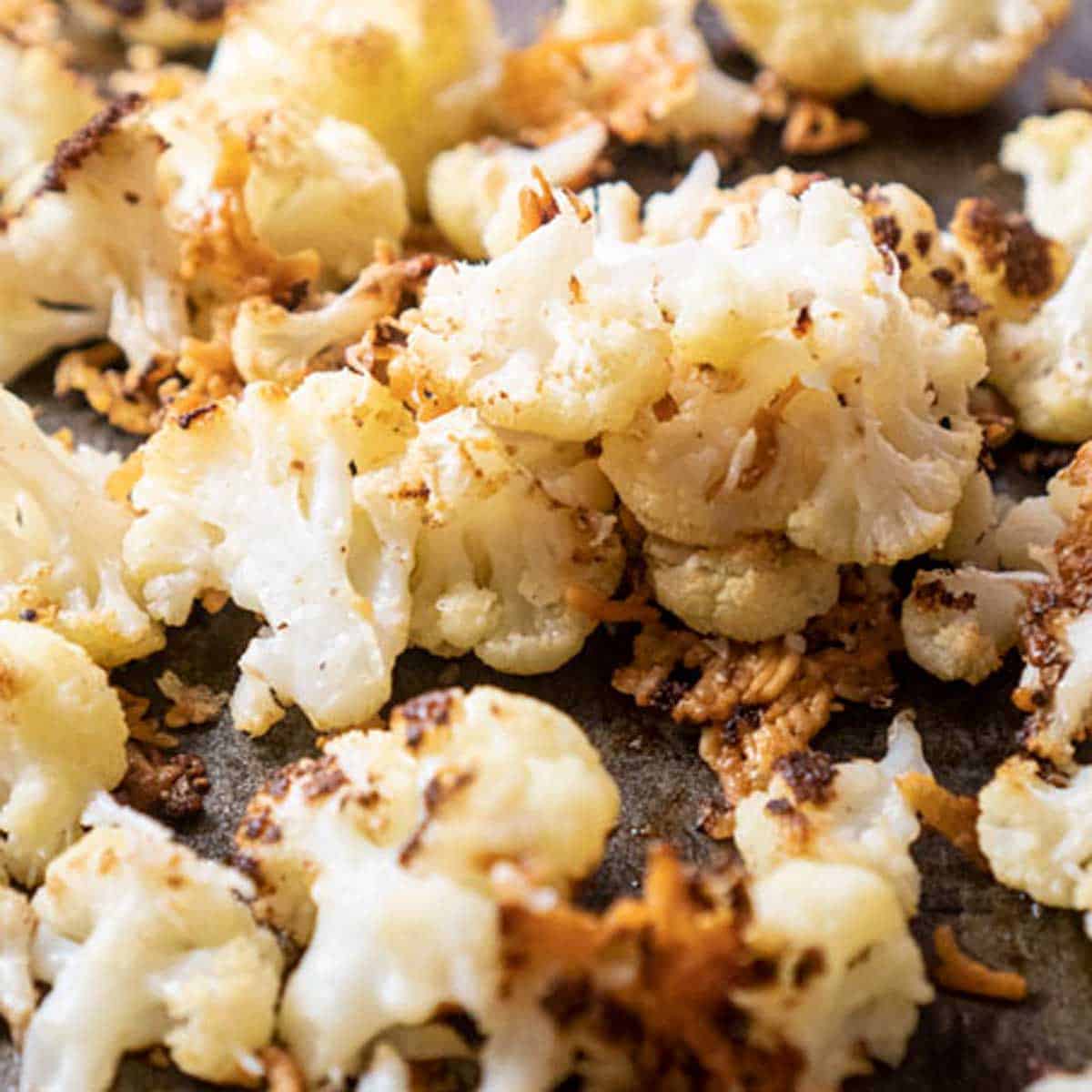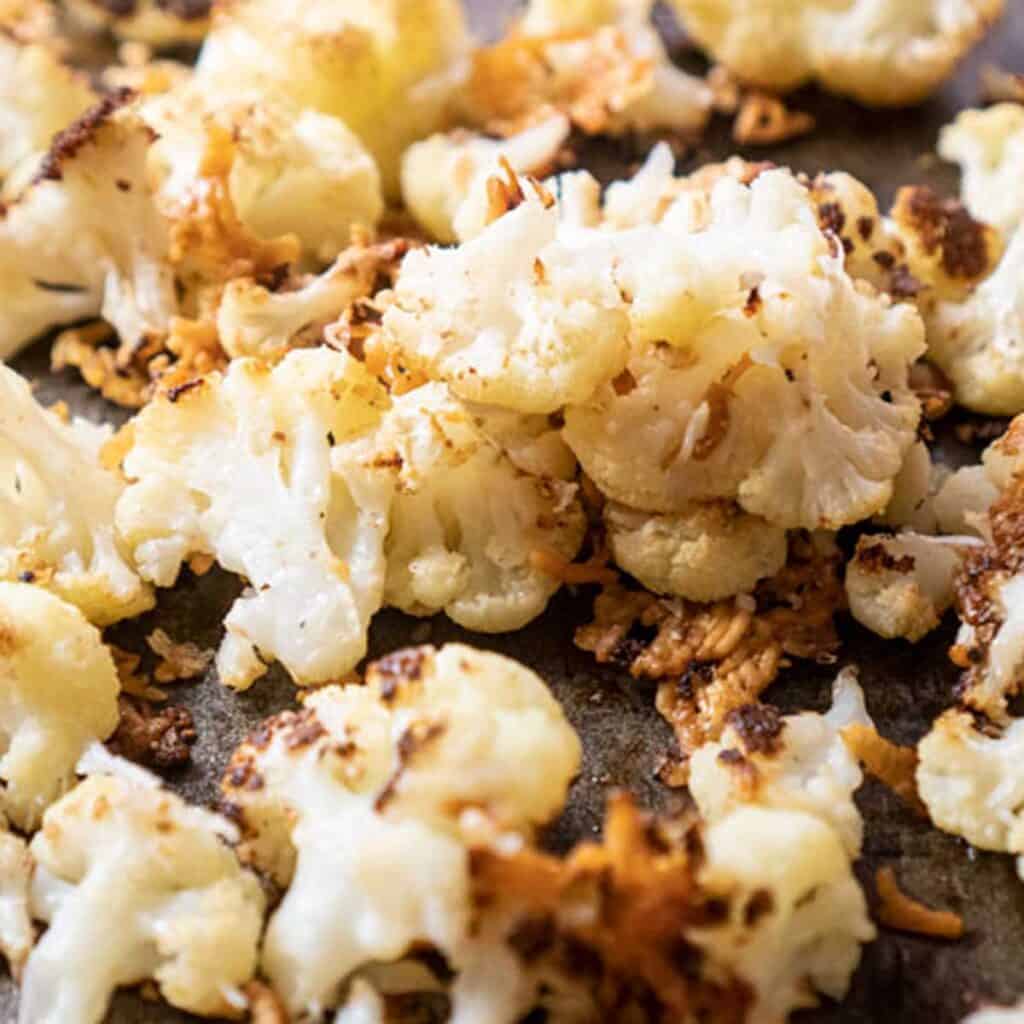 Corned beef and cabbage is a vegetable that starts off as a blank slate. You can create a ton of flavor by adding your favorite seasoning and roasting it for the best results. You can also change this up by adding your favorite cheese instead of parmesan. Sharp cheddar cheese or gouda would be delicious too.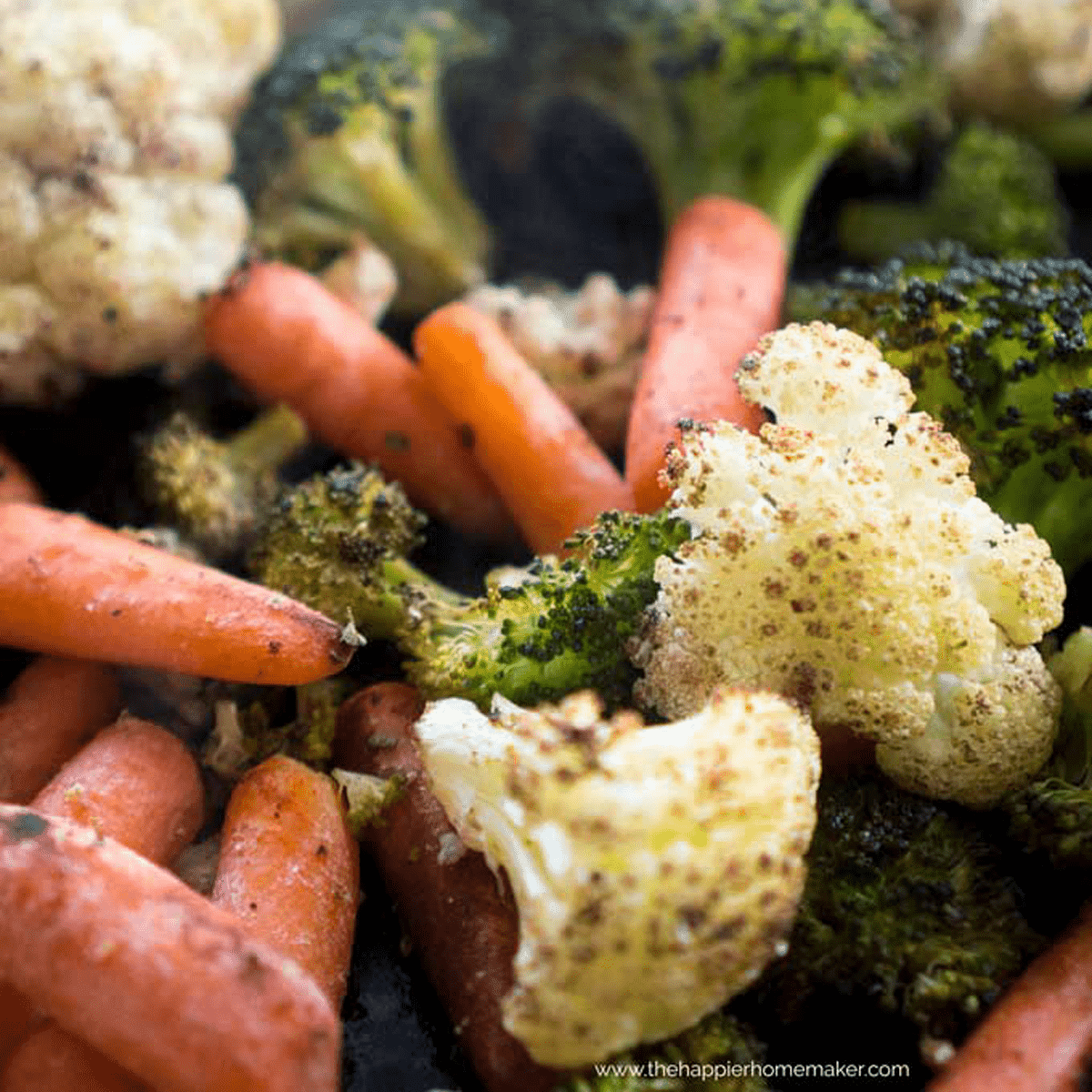 Oven roasted vegetables are a go-to side dish in our house. They pair perfectly with literally any main meal and the seasoning can be adjusted to fit in best. They're also easy, quick, and a healthy choice to serve with dinner.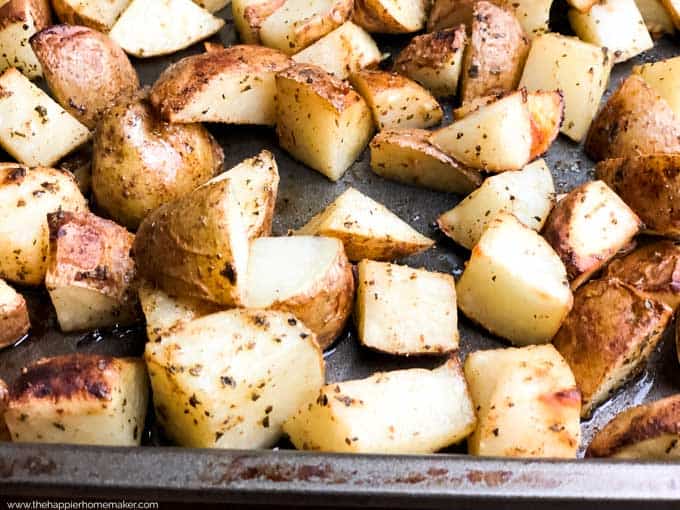 You might be thinking Greek and Irish food don't seem like a good fit, but the seasoning on these potatoes is actually a great match for corned beef and cabbage. These potatoes are great dipped in sour cream and they are actually a great side dish for St. Patrick's day and beyond.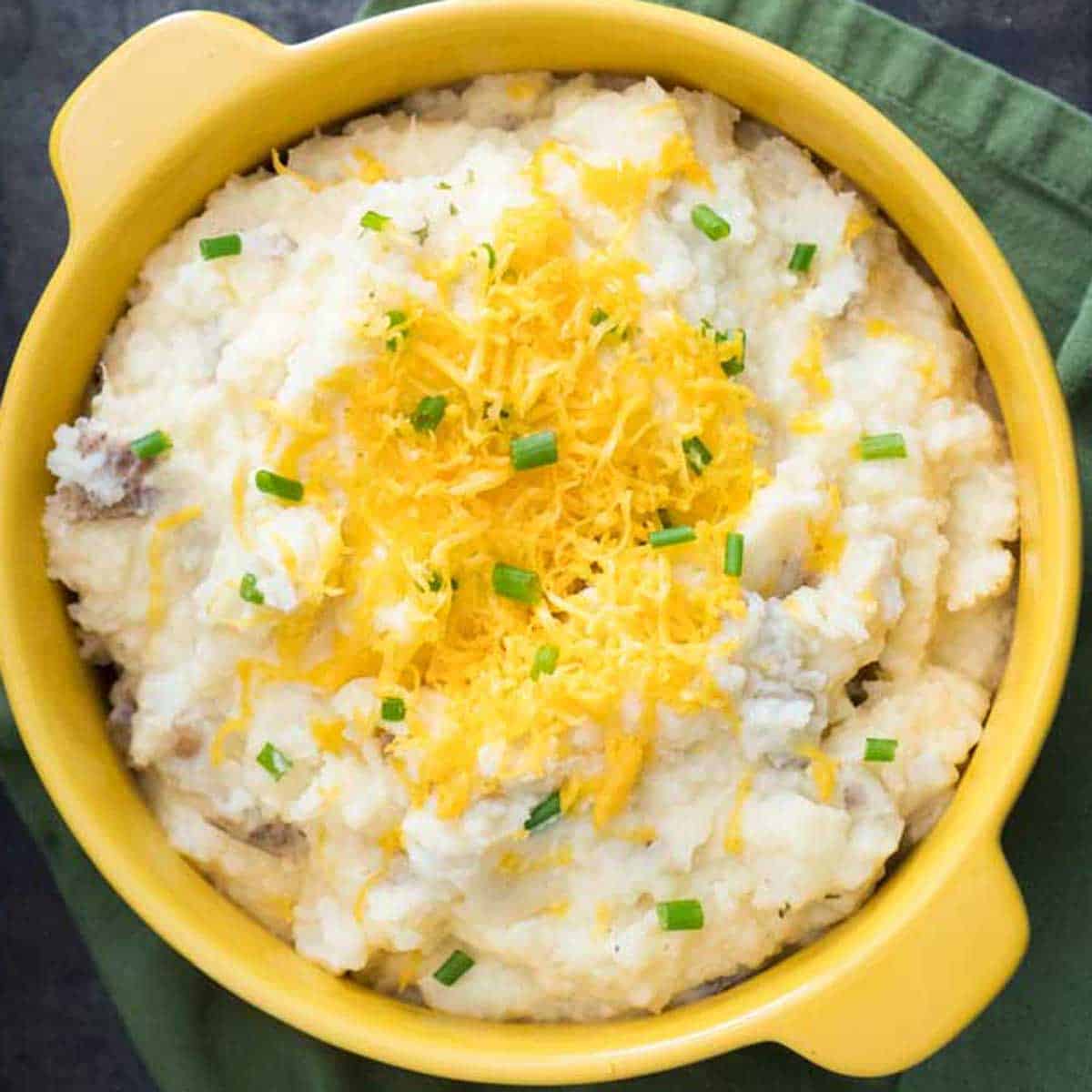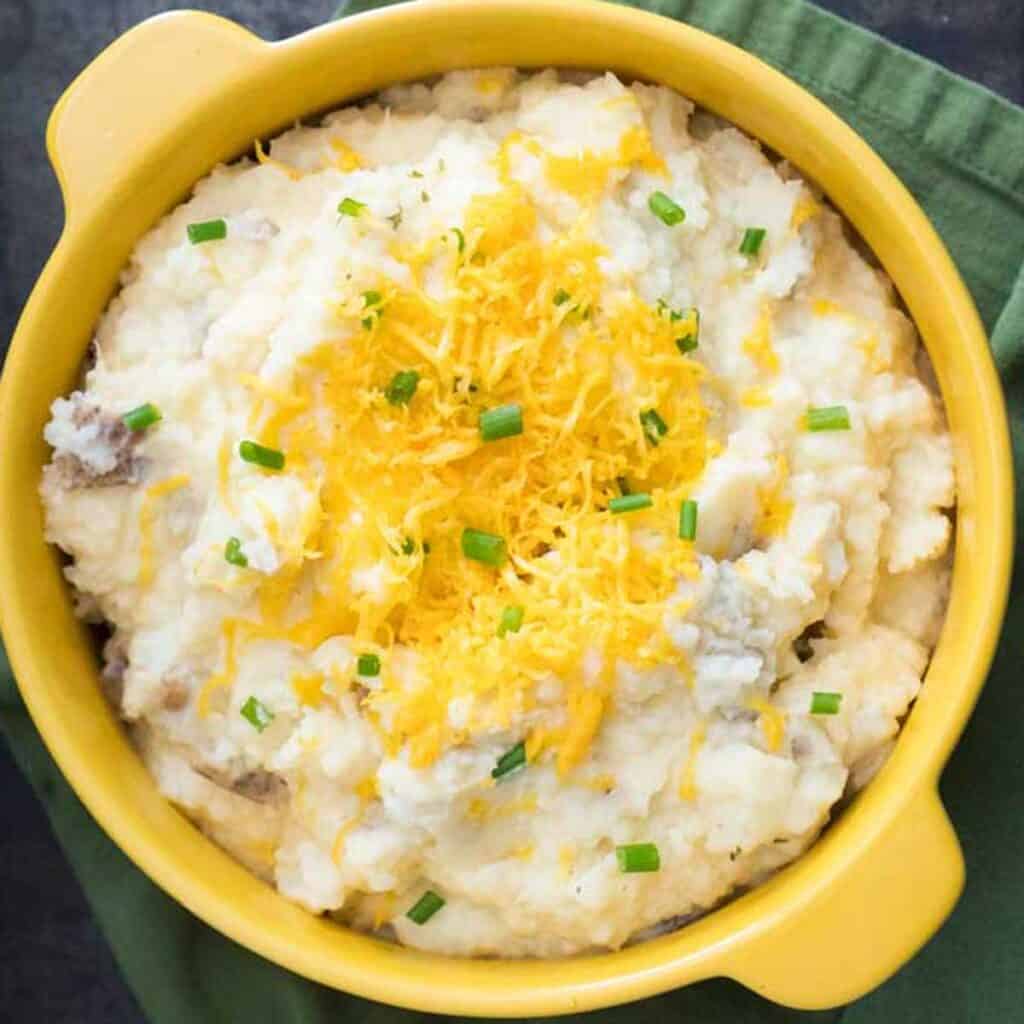 Mashed potatoes are a classic side dish that's known to go with basically anything. The sharp cheddar cheese, sour cream, and chives just give these mashed potatoes a little extra flair and flavor. Actually, they're bursting with flavor and the best part is, they're super easy to make. Anyone who loves mashed potatoes will love these cheddar chive mashed potatoes.
These potatoes are the perfect golden brown, crispy, and fluffy texture with a bold onion and parmesan flavor. These are seasoned with a spice packet of onion soup mix and fresh parmesan cheese.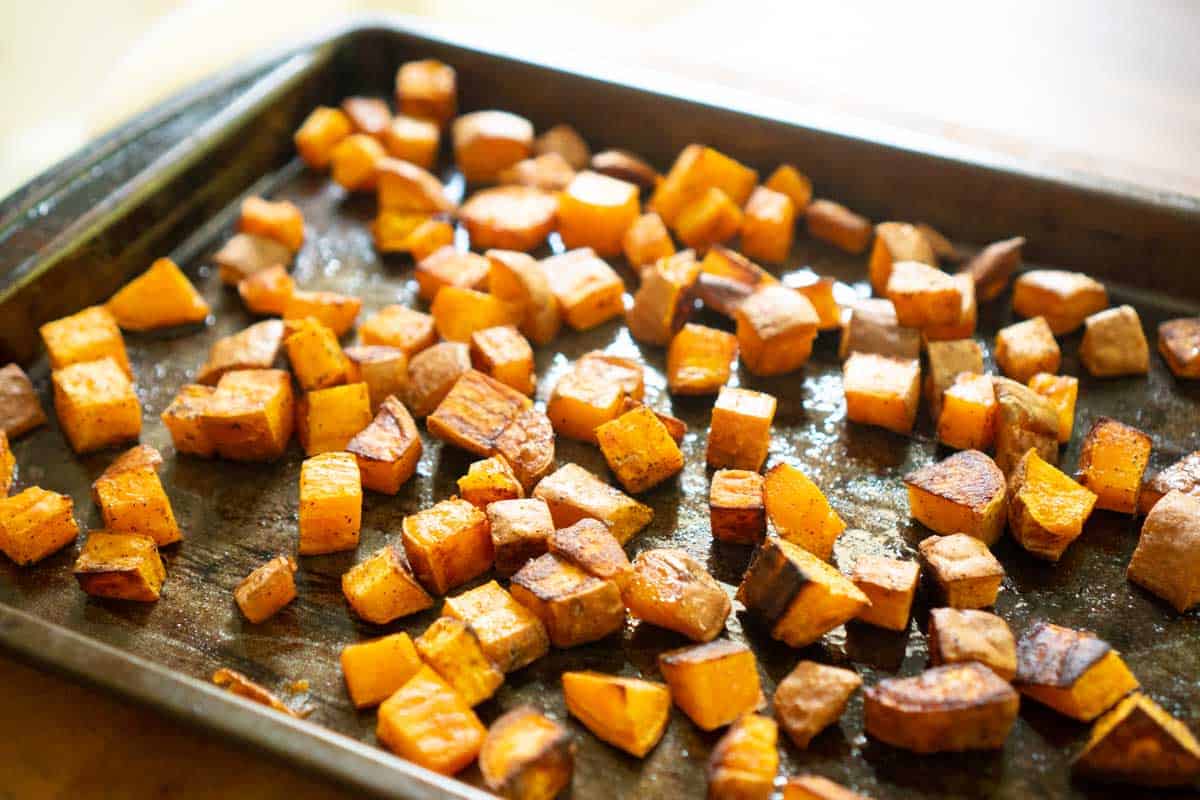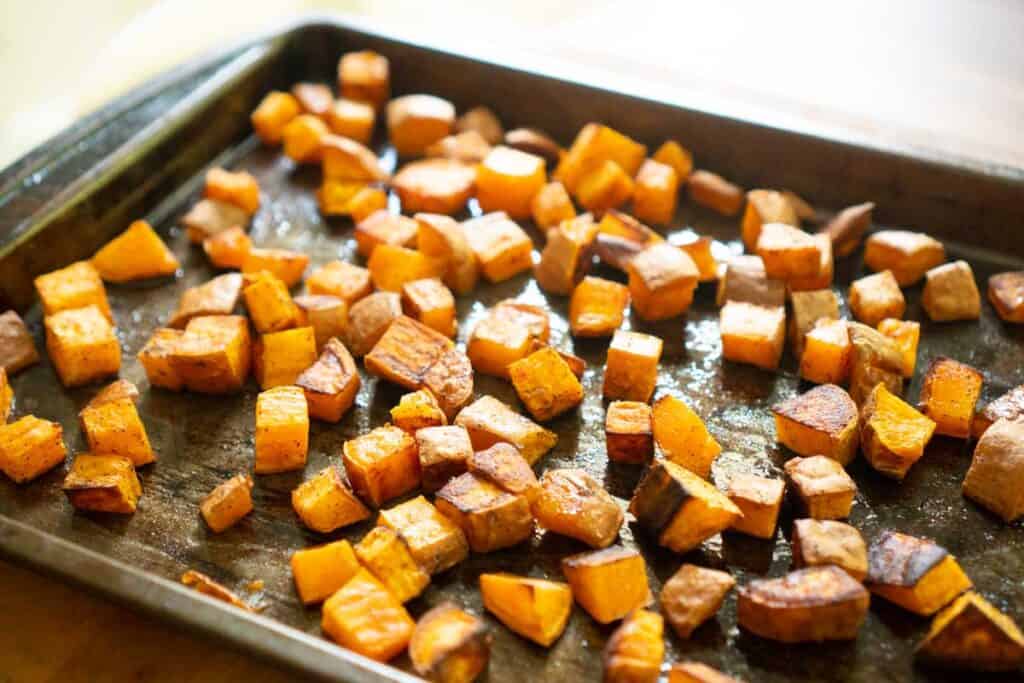 If you've had enough of white potatoes for a while, chop up some sweet potatoes and toss them in some simple spices to roast in the oven. You can roast these soft or crispy to fit your preferences. The light and mild flavor make these a good side dish for any meal.
These roasted mini red potatoes have a slight lemon flavor and are roasted to perfection making them crispy on the outside and soft on the inside. Red potatoes and the tangy lemon flavor will taste great with the sour taste of corned beef and cabbage.
This tangy balsamic roasted potatoes recipe just takes a little time and minimal effort. It's just another example of all the different ways we can eat potatoes as side dishes. This flavorful recipe will be another favorite at your house like it is at mine.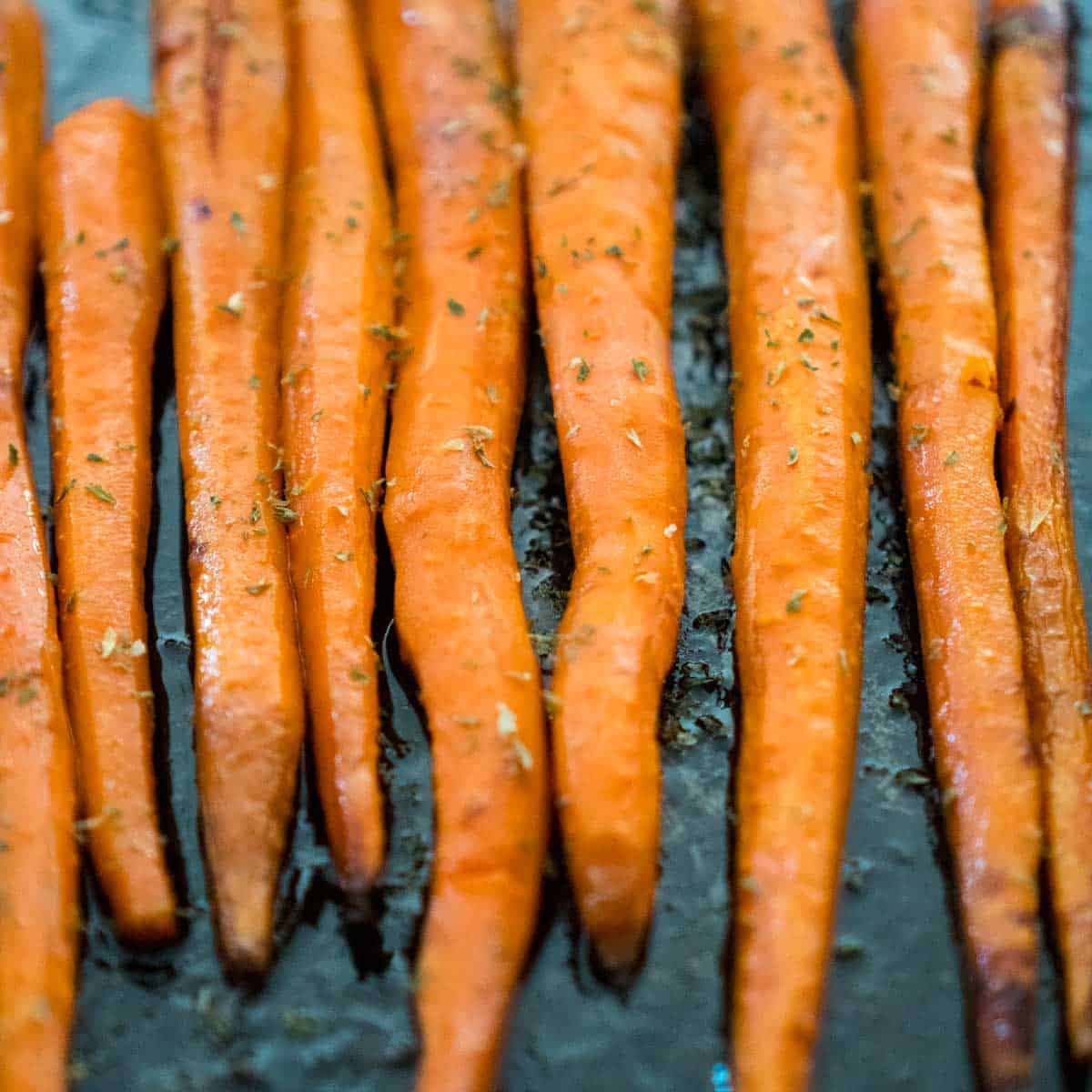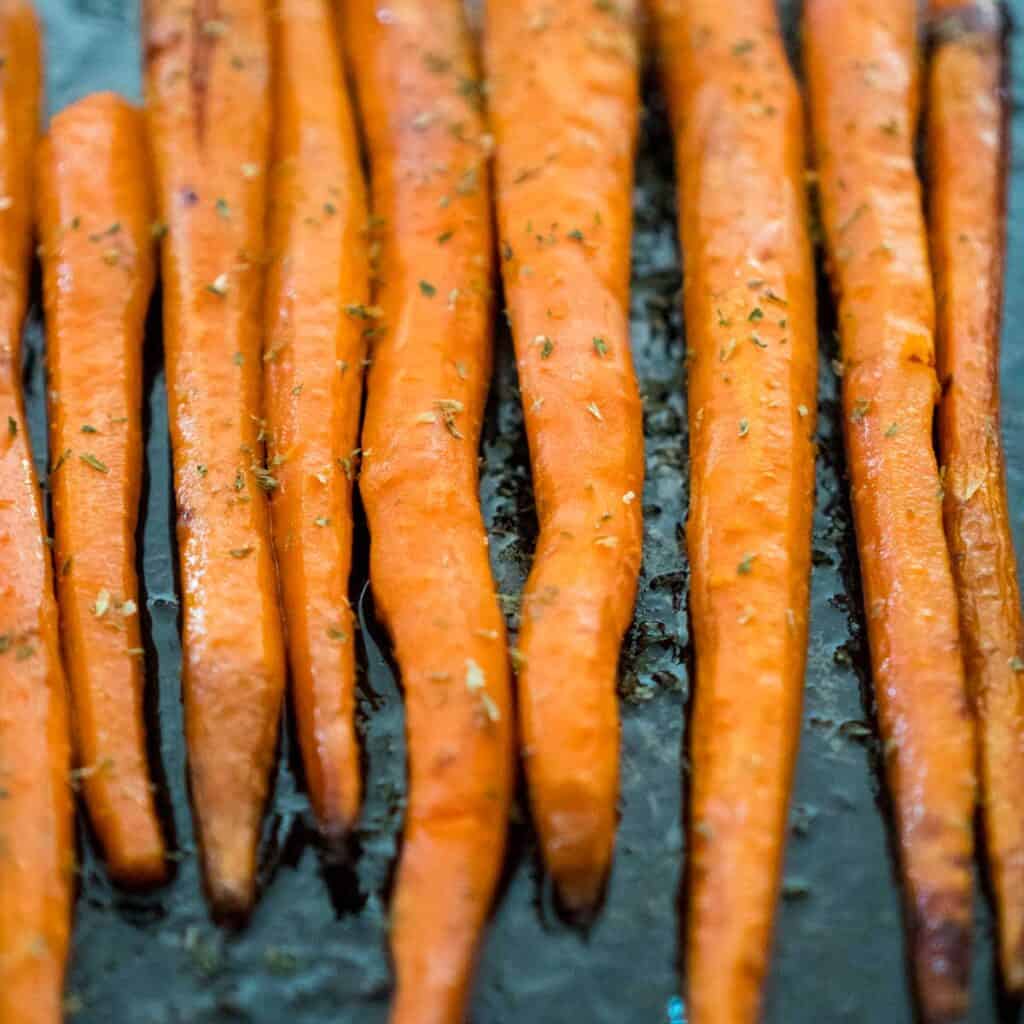 Oven roasted carrots are a little bit sweet and savory but still a nice light side dish. They're a good idea if you want to keep your corned beef and cabbage meal on the lighter side. These are a very popular side dish so make sure to make plenty to go around!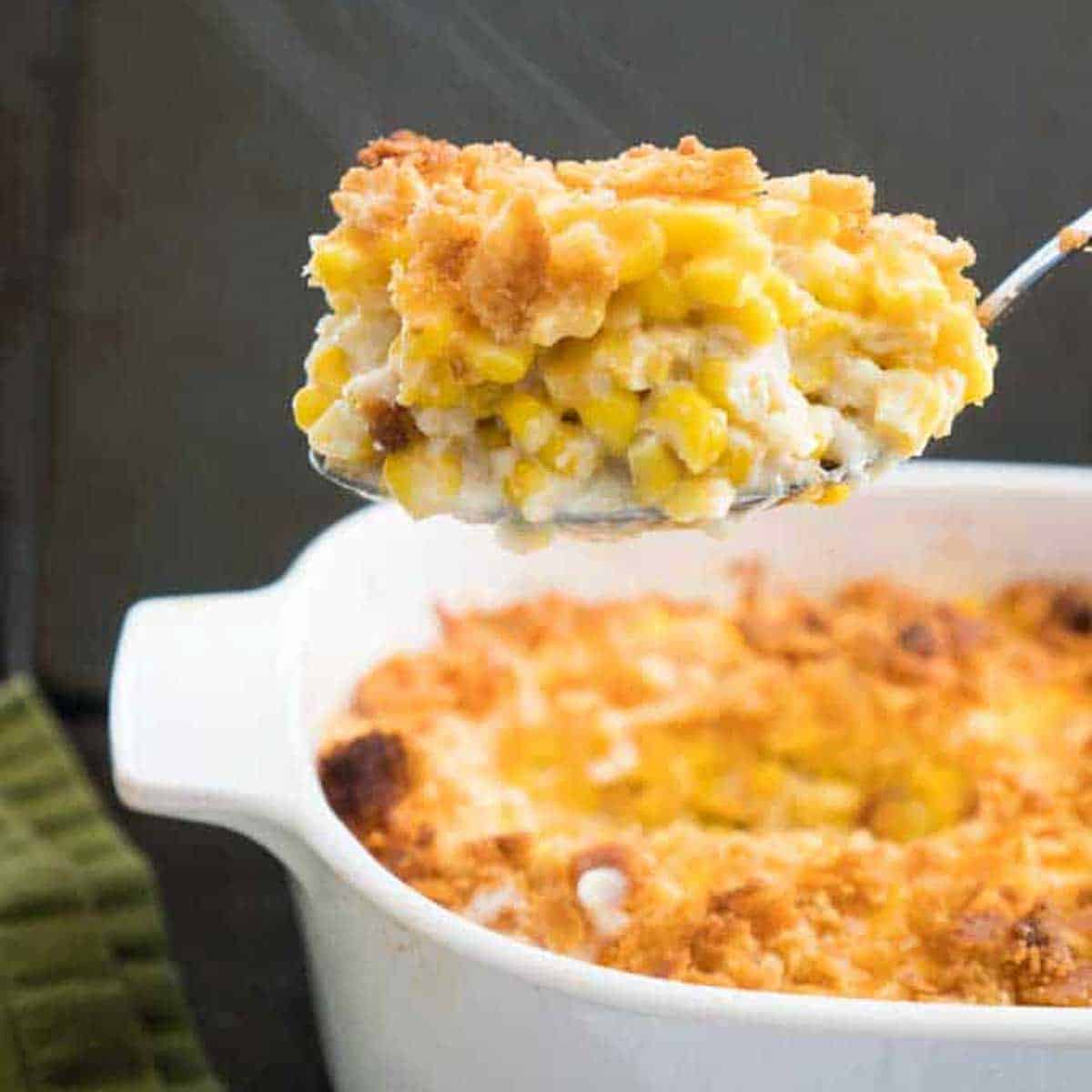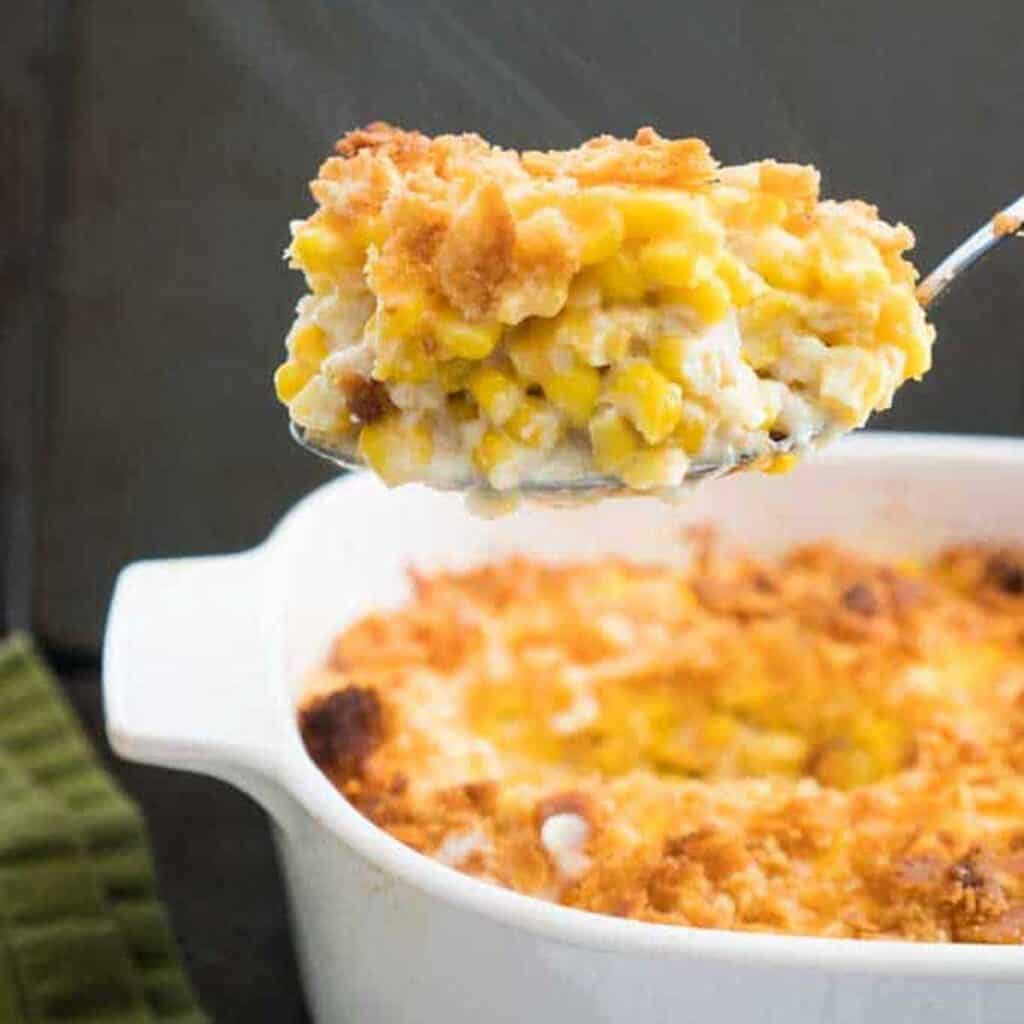 You can't go wrong with this cheesy corn casserole, also sometimes called corn pudding. This is a classic dish that compliments any meal. Enjoy this with your corned beef and cabbage for a filling and savory meal.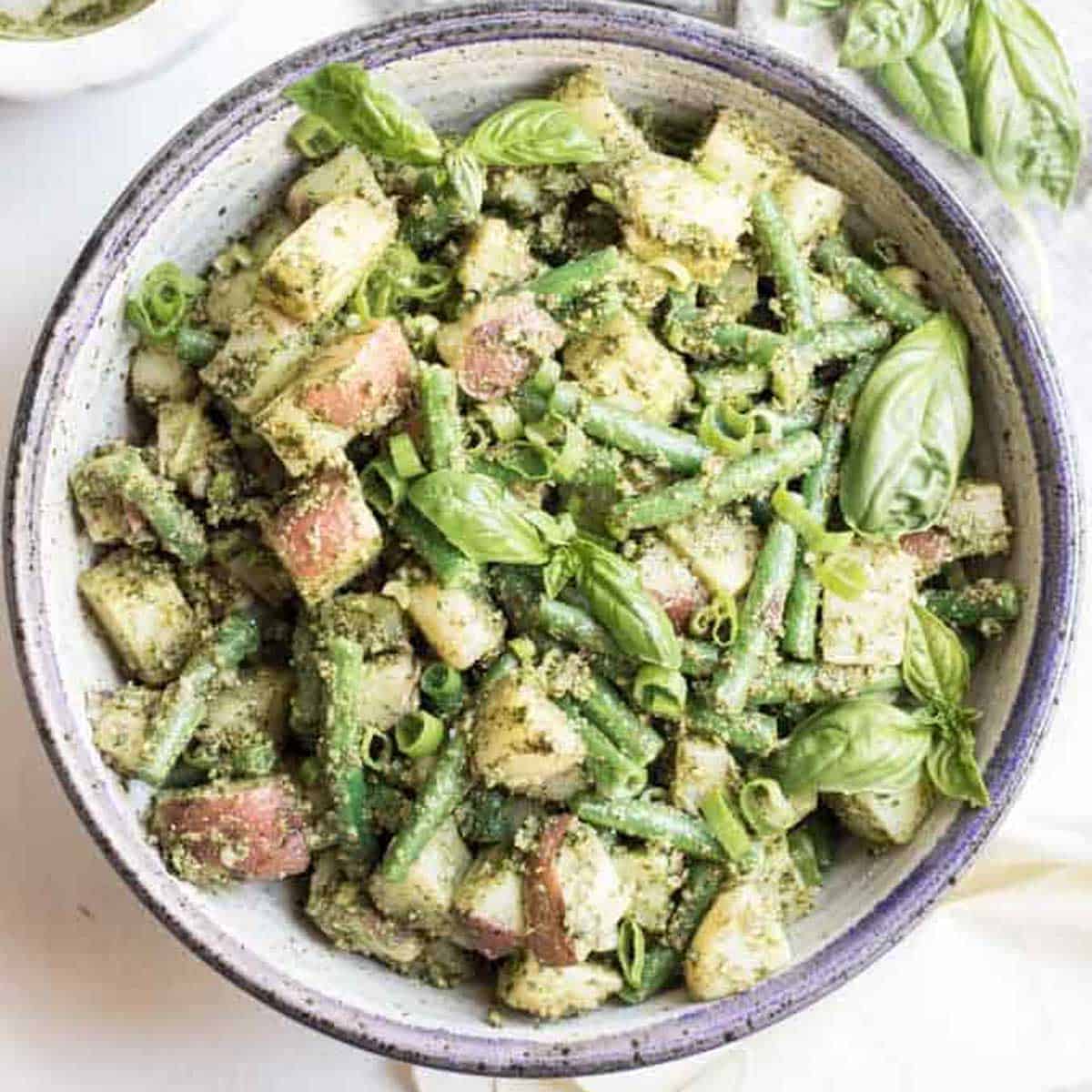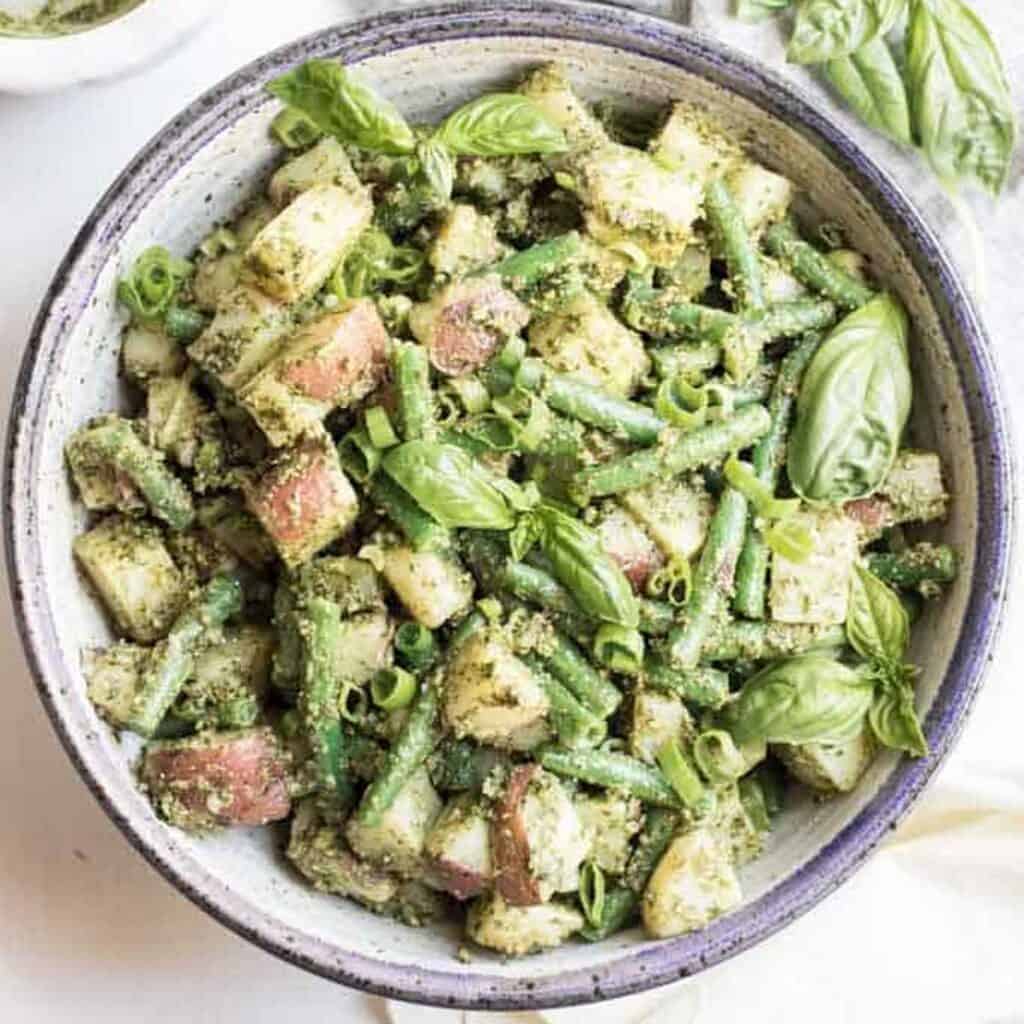 Potato salad is a great side for a summer meal but it still works great year round for a fresh take on a classic recipe. Pesto potato salad is a great twist on the classic potato salad flavor. This healthy side is a combo of creamy and crunchy and full of flavor.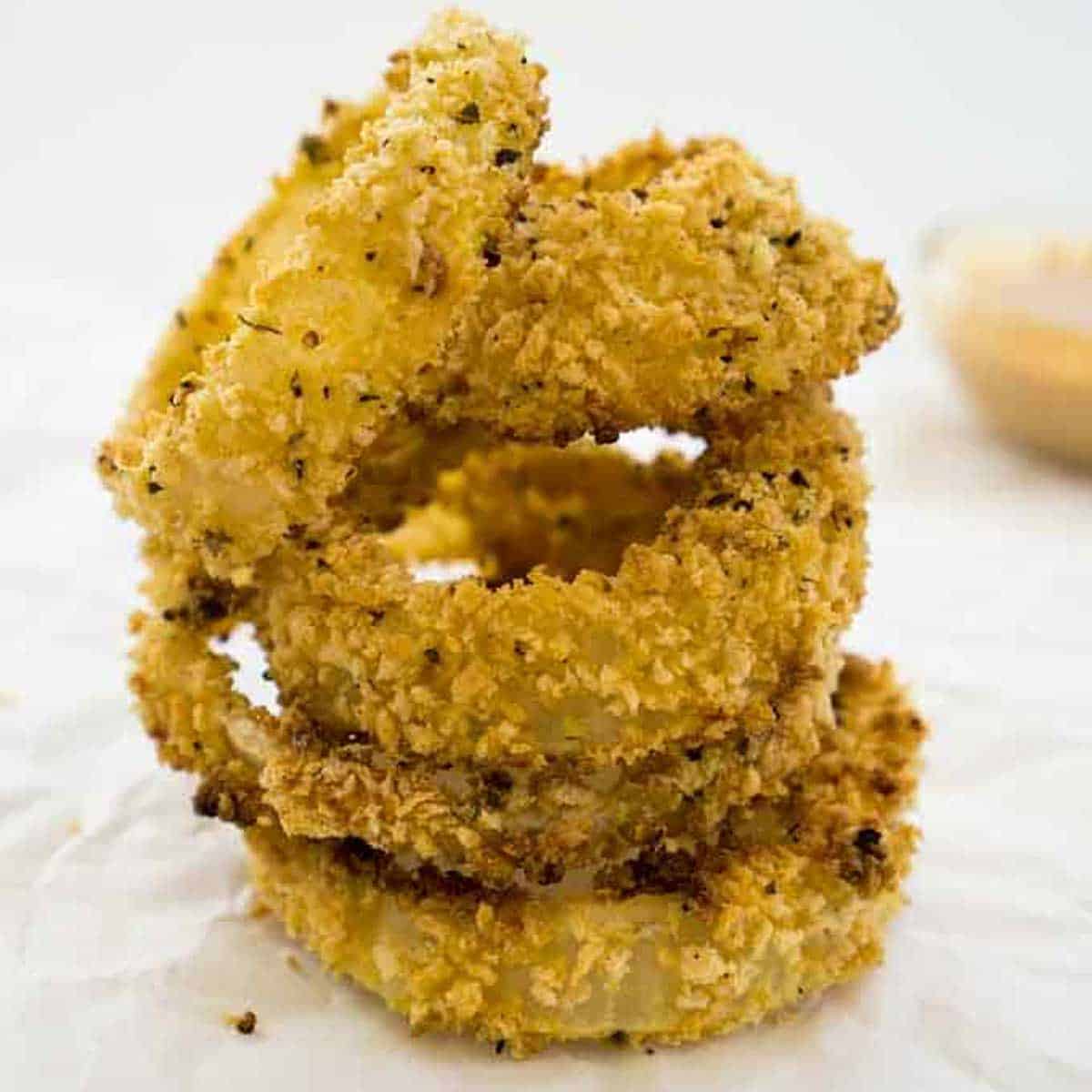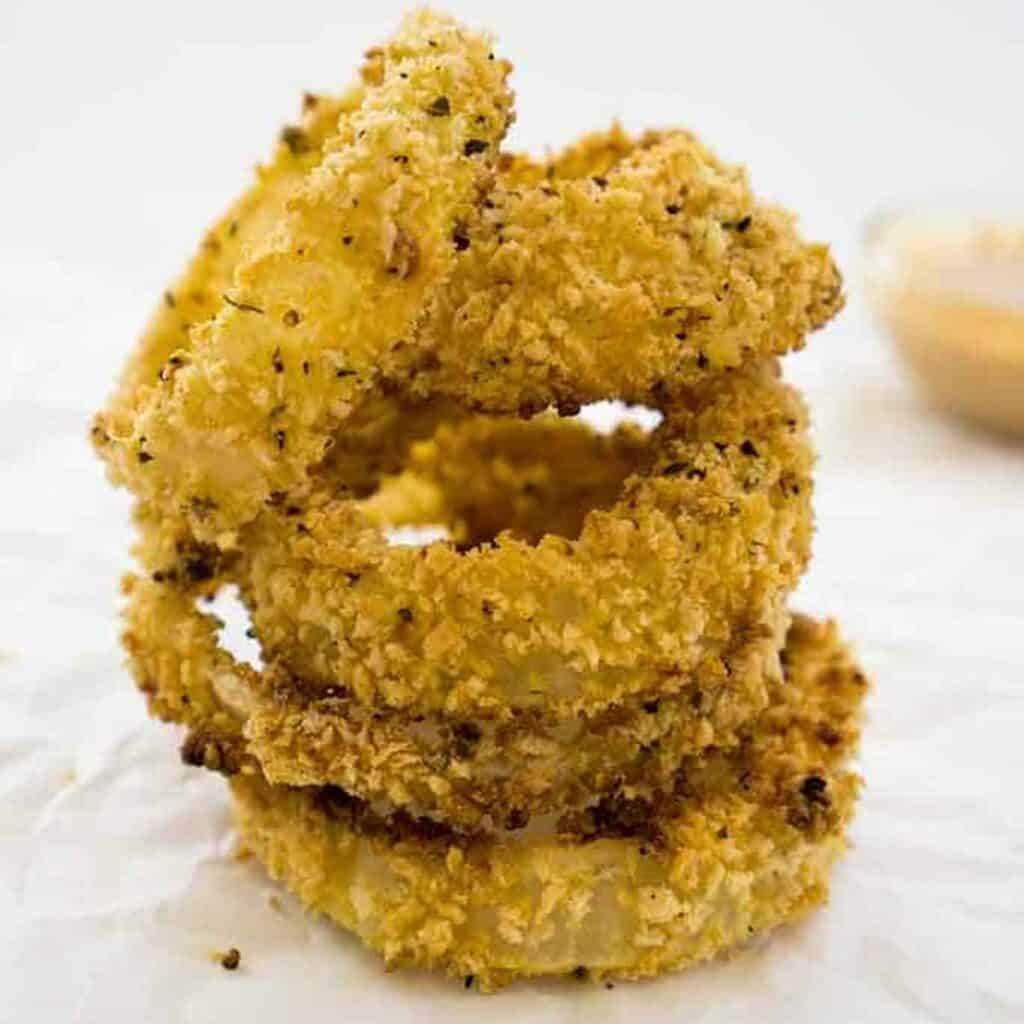 This healthier onion ring option only takes 20 minutes and they're crispy, satisfying, and guilt-free. Panko bread crumbs give these onion rings a nice crunchy texture that will make you forget all about your old favorite deep fried onion rings.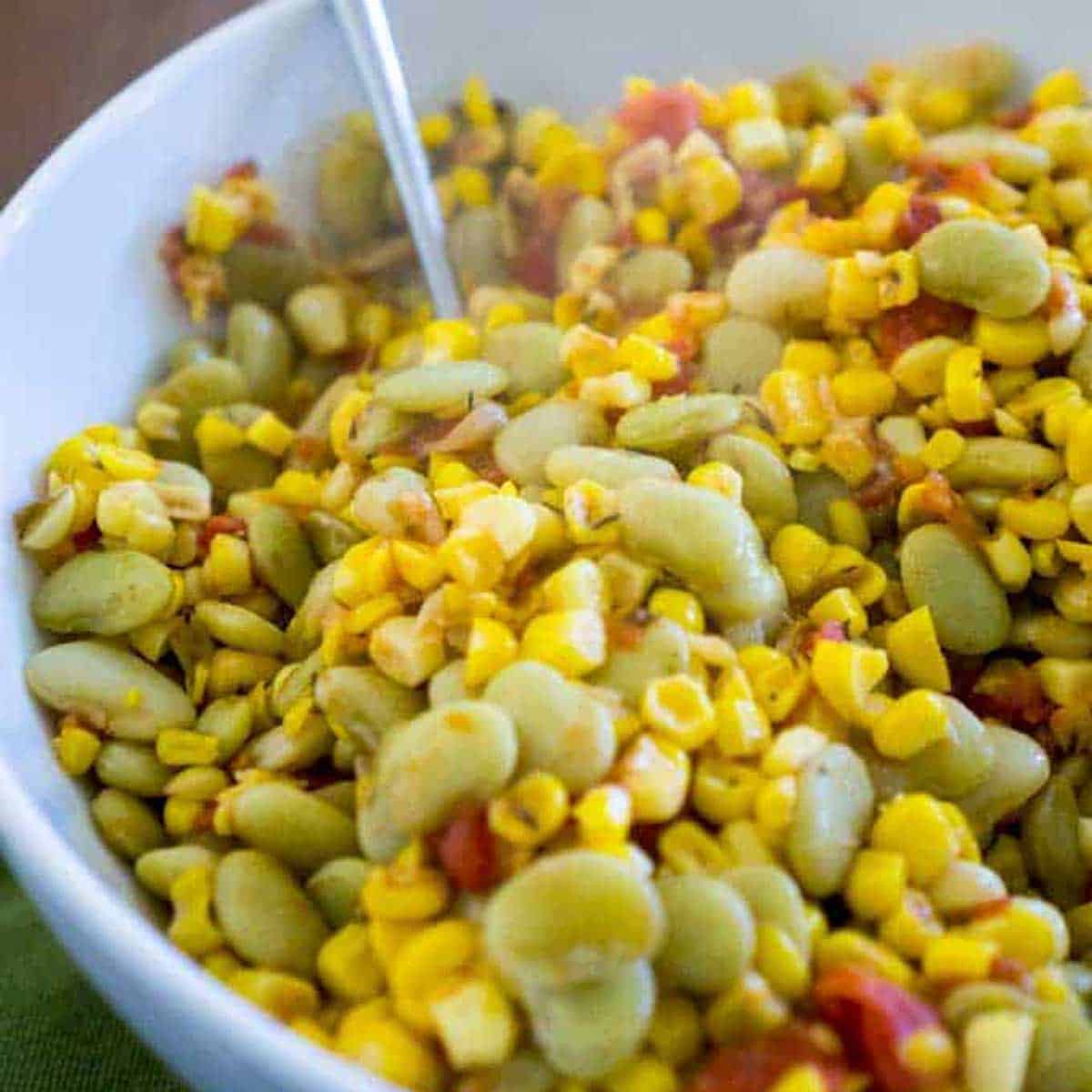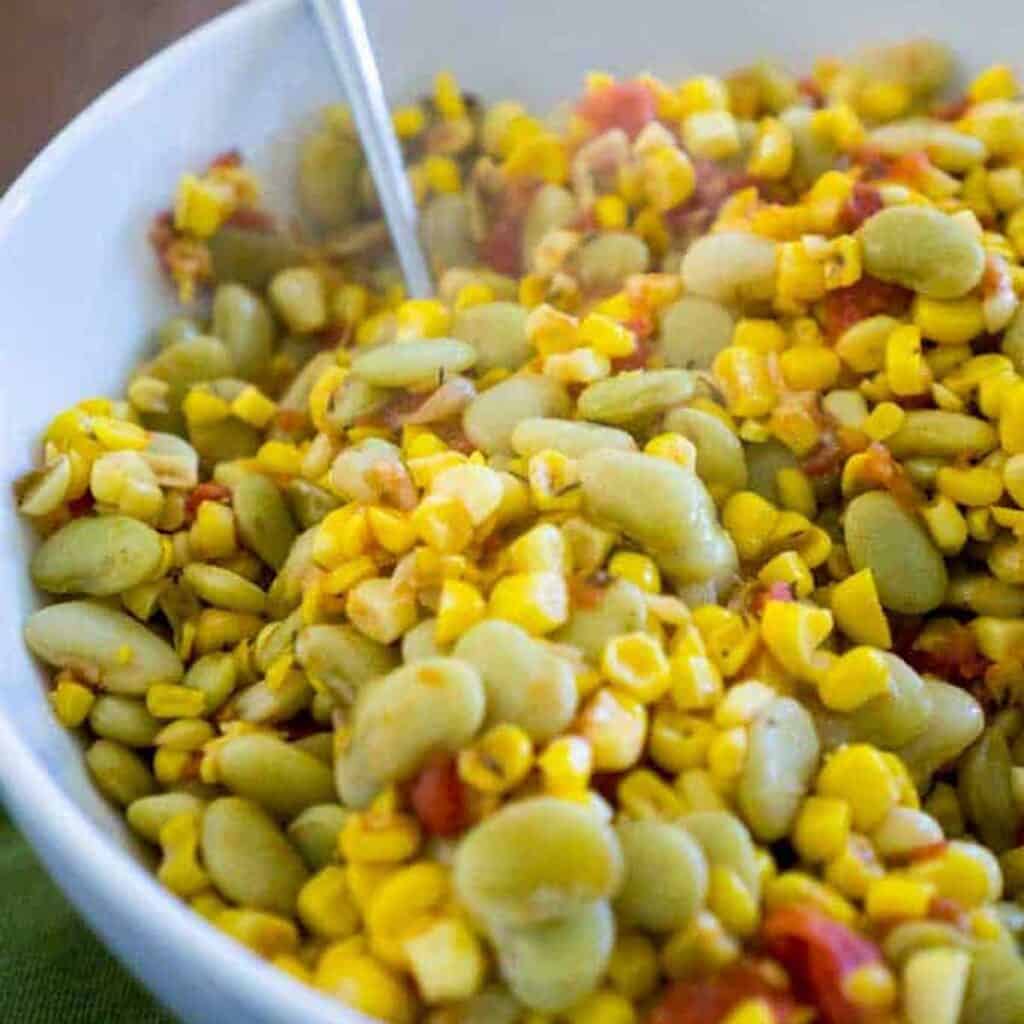 Succotash is a veggie side dish that I grew up eating and is one of my favorite go-to side dishes. This corn, lima bean, and tomato combination is full of flavors that blend together in the crock pot and make a great side dish for any meal.