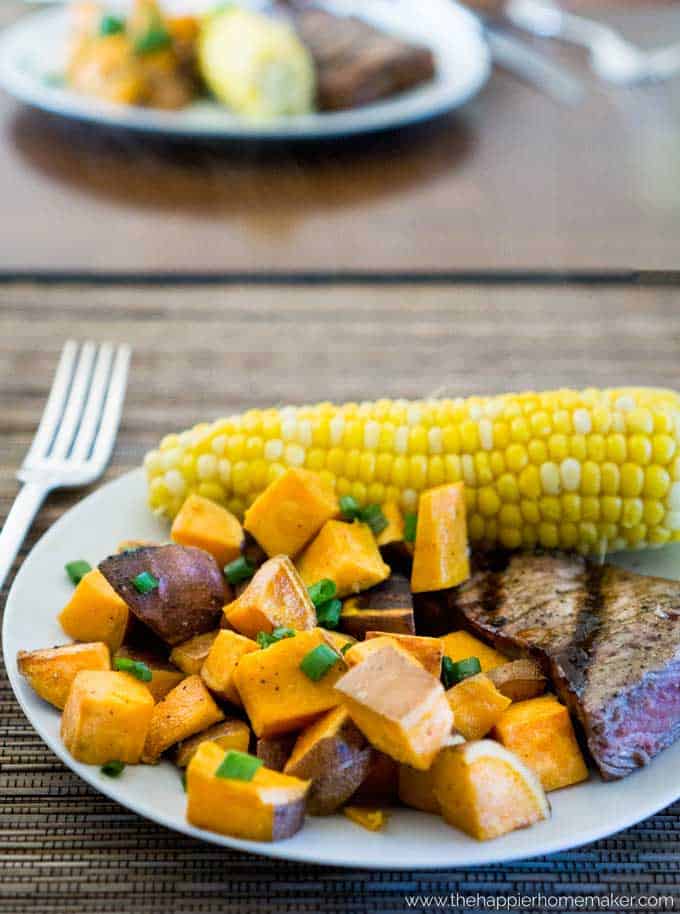 As I get older I realize that a lot of life is about moderation….for every Peanut Butter Cup Cupcake one chooses to enjoy, there needs to be plenty of healthy, whole food meals to balance it out. But I've also realized that healthy, whole foods don't have to be boring (iceberg salad anyone?) or complicated (chia quinoa smoothie bowls with acia berries-is that even real food?)
My current favorite side dish for dinner is Roasted Sweet Potatoes. They are fast to prep and the entire family just loves them! Because, really, what's not to love? Sweet potatoes have a natural sweetness-hence the name-and are packed with beta-carotene. As an added bonus, roasting them with olive oil as in this recipe helps your body absorb even more of the goodness-recent research has shown that adding a little healthy fat helps your body absorb more of the beta-carotene in the potatoes.
Ingredients:
3 medium sweet potatoes, chopped into 3/4″ cubes
3 tablespoons extra virgin olive oil
salt and pepper to taste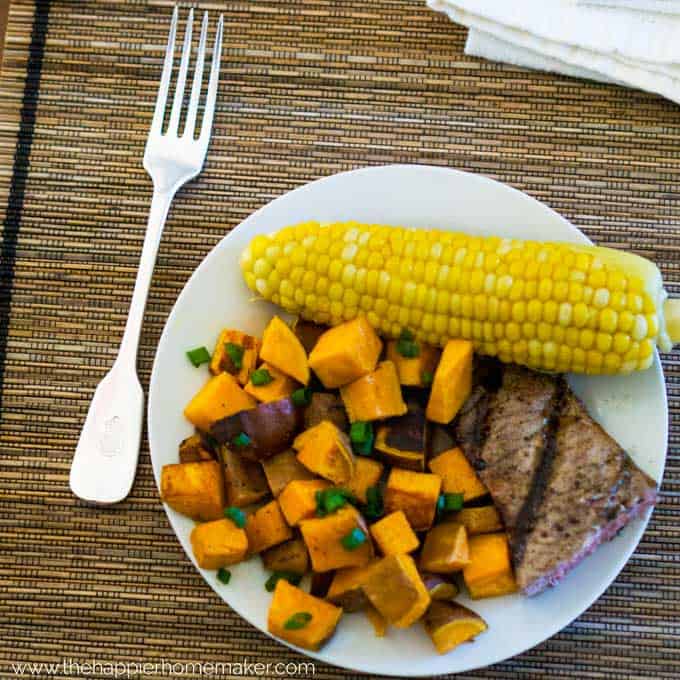 Instructions:
Preheat oven to 400 degrees. Add sweet potatoes and oil in a gallon plastic bag and shake to coat. Spread the potatoes on a baking sheet in a single layer and sprinkle with salt and pepper. Roast for 30 minutes or until potatoes are soft, turning once halfway.
Too easy right? I like to combine these with a good steak and some fresh veggies for a delicious well rounded dinner (and easy-can you tell I like easy?)
Here are a few more easy healthy, whole food dishes you might enjoy: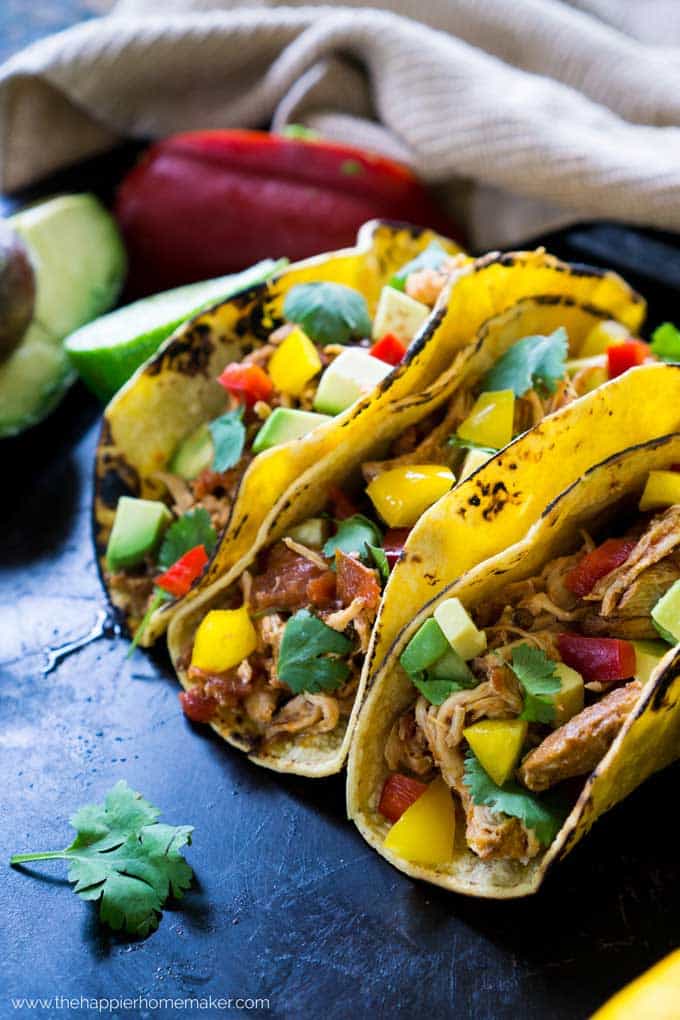 Slow Cooker Spicy Chicken Tacos