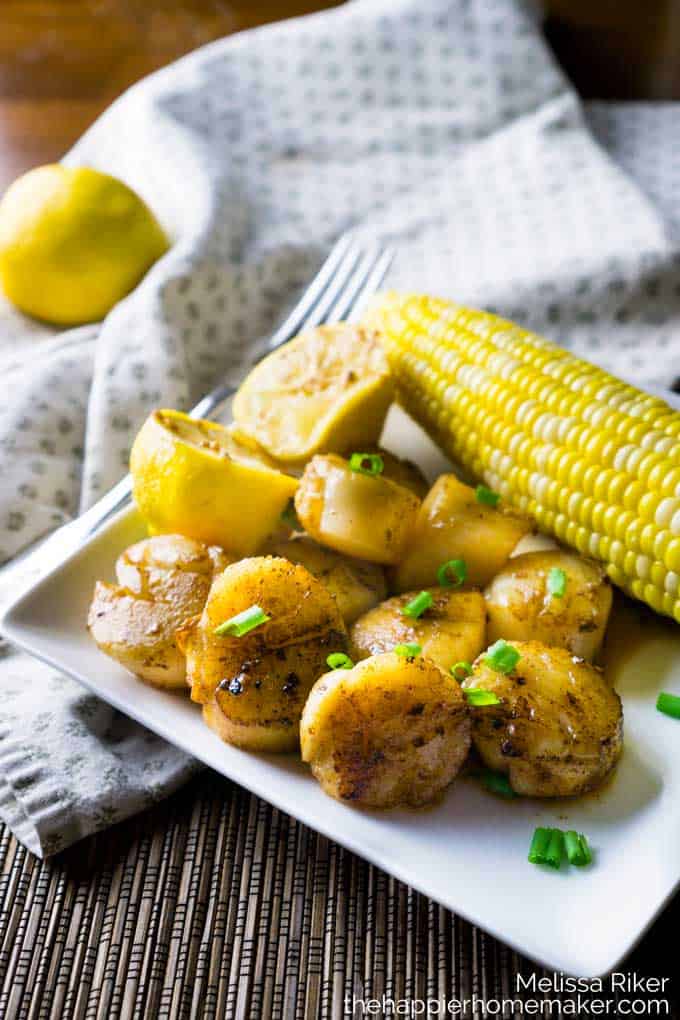 My husband LOVES scallops…if we're out to dinner and they're on the menu he'll choose them every time.  I'm more of a shrimp girl myself but every now and again I'll surprise him by making him his favorite dish-Lemon Garlic Pan Seared Scallops. In all honesty I should make these more for him-they're so easy-but I was spoiled growing up on the coast with fresh seafood markets so the grocery store prices make me categorize this as a "special" meal.
I like to serve these scallops with fresh sweet corn and either a salad or another healthy side like the Roasted Sweet Potatoes I shared recently.
Ingredients:
1 lb fresh sea scallops
2 tablespoons extra virgin olive oil
1 lemon
1 tsp minced garlic (about 1 clove)
salt & pepper to taste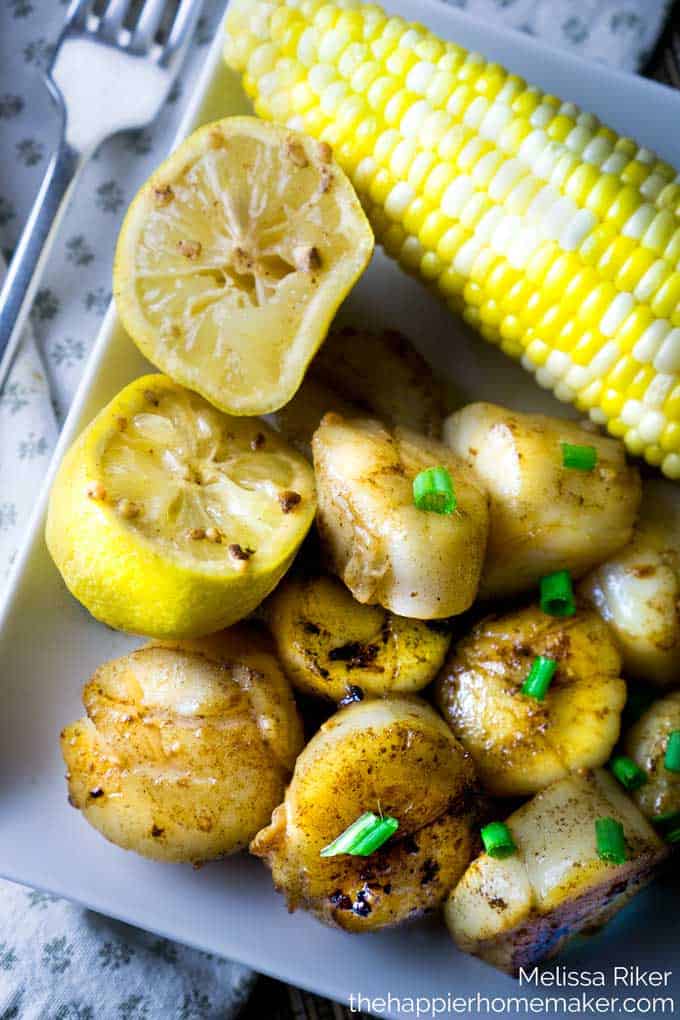 Instructions:
Heat oil in a large skillet over medium high heat. Pat scallops dry with a paper towel. Add garlic and cook until fragrant, about 30 seconds. Reduce heat to medium and add scallops, cooking about 3 minutes per side or until golden brown. Squeeze lemon over scallops and serve immediately.
If you like seafood here are some other recipes you might enjoy: