These chocolate covered strawberry "carrots" are the perfect Easter dessert-especially when served over mini Dirt Cake cups!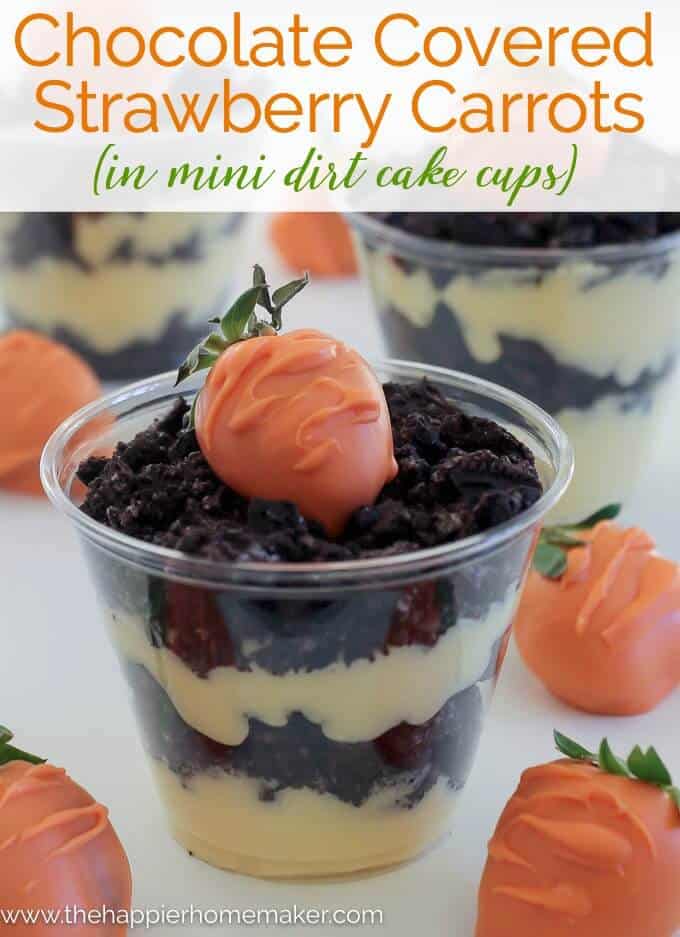 Easter is coming up quickly this year-just about a month away, can you believe it? I hope that the warm weather is coming too-I'm about over this cold dreary winter!
This past weekend I picked up some fun candy melts at the craft store and my strawberry obsessed 7 year old inspired me to make these adorable chocolate covered strawberry "carrots."
To make it even better I plopped them on top of some mini cups of my all time favorite dirt cake recipe so they looked freshly plucked from the ground-I think they turned out adorable and are going to be an Easter tradition from here on out!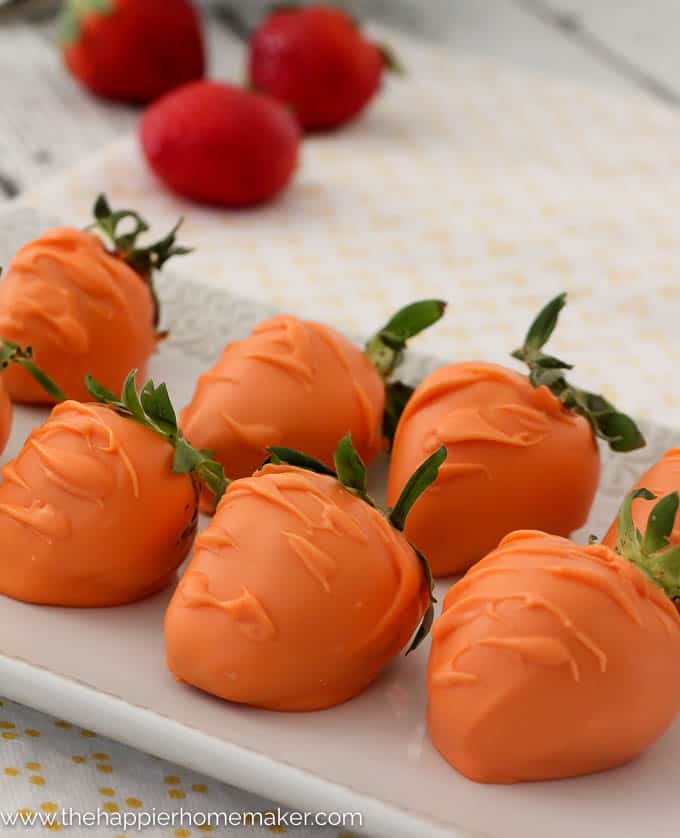 To make these little cuties simply melt orange candy melts in the microwave in 30 second intervals until totally melted (mine took about two minutes total microwave time) then carefully dip the strawberries.
Be gentle with the leaves of the strawberry so they don't rip off during dipping and use a spoon to help get the candy coating all the way up to the base of the stem. Set on a wax paper lined baking tray to harden.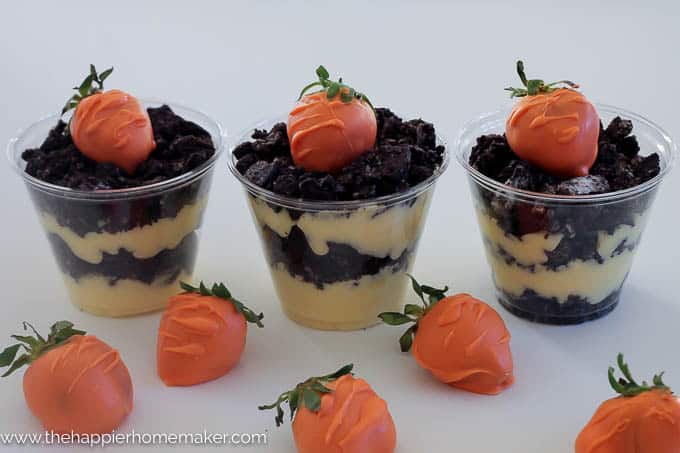 I thought these were adorable serves over mini dirt cakes (one of my favorite and most popular recipes!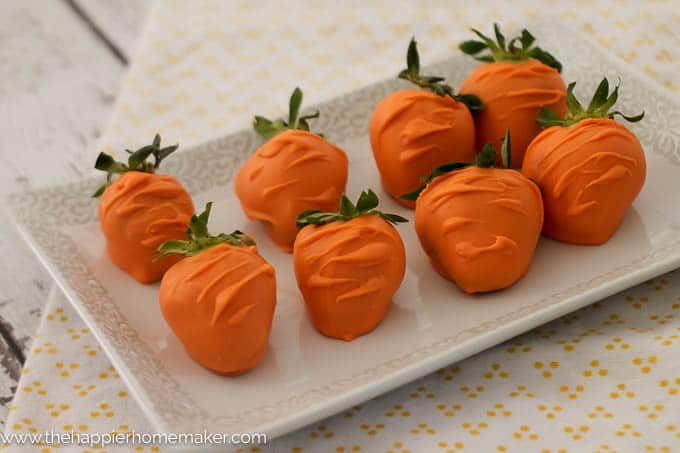 Of course they are cute as can be all on their own too, don't you think?
(Edited to add: I also just came across another version of this dessert on Pinterest with a cupcake base from Your Cup of Cake that is super cute too! Click here to see it.)
For more fun easter projects check out these posts: