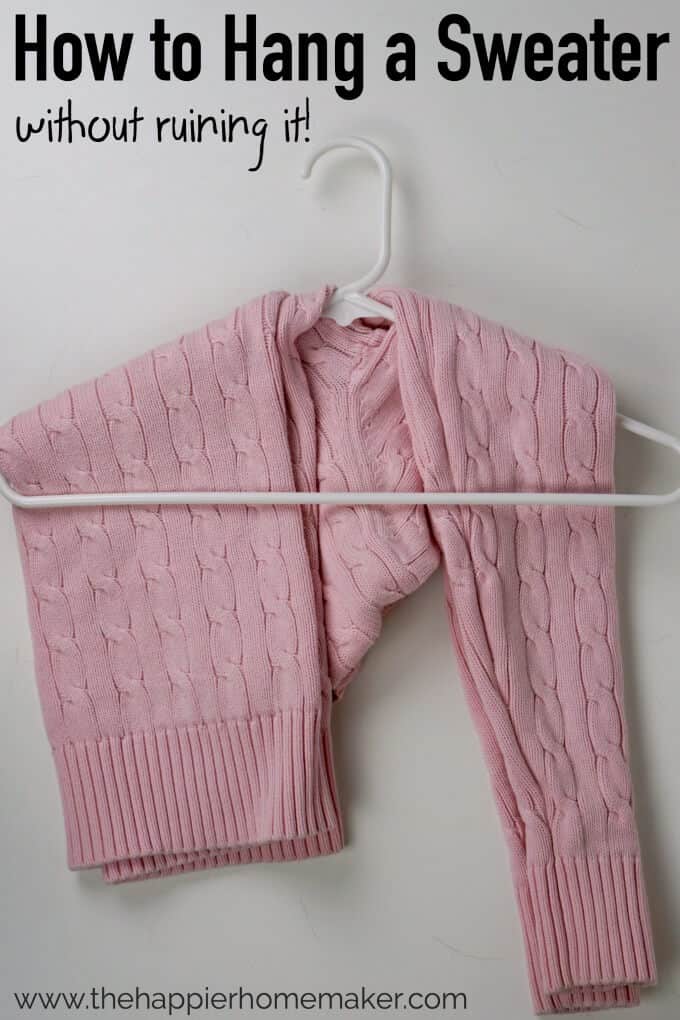 I have a super fast and easy tip for you all today-how to hang a sweater (without ruining it!) We all know we're not supposed to hang sweaters on hangers to avoid stretching out the shoulders and ruining the shape-I remember learning that lesson the hard way in junior high! But did you know you CAN hang your sweater up without damaging it? Yes! It's so easy you'll be surprised and I have a step by step tutorial (and video) to show you how!
If you don't want to watch the video here's a step by step in pictures: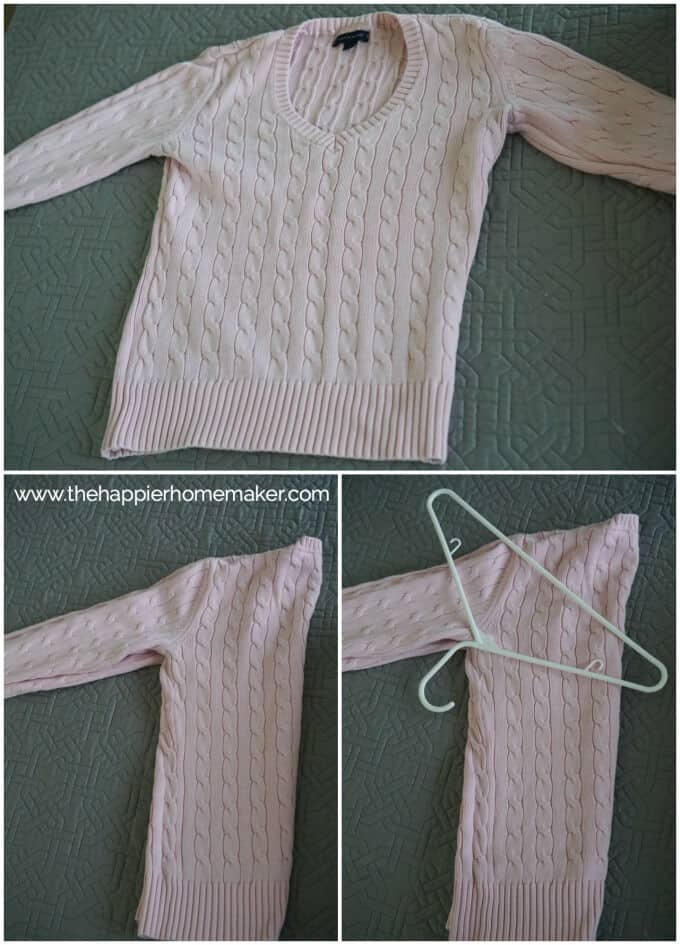 First lay your sweater flat and smooth it out.  Fold the sweater in half vertically so that the sleeves are stacked on top of one another.  Place your hanger as shown so that the hook portion is between the sweater body and arms.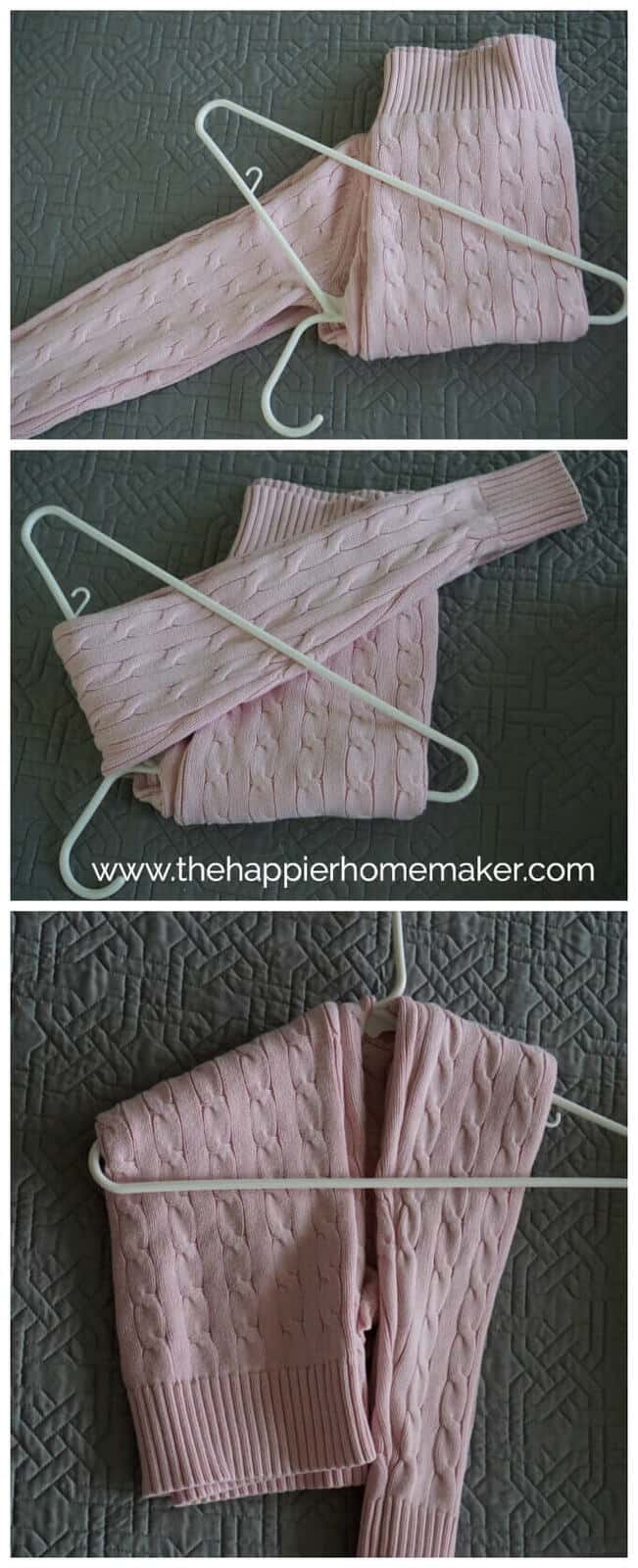 Fold the body of the sweater over the hanger and tuck underneath the bottom of the hanger.  Repeat with the sleeves.  That's all-you're all finished! Now you can hang your sweaters up without worrying about damaging them! I don't know about you but I prefer hanging my tops so that I can see my options better when picking out what to wear-this is perfect for that!
Did you know this little trick for hanging sweaters?
Here are a few more laundry posts: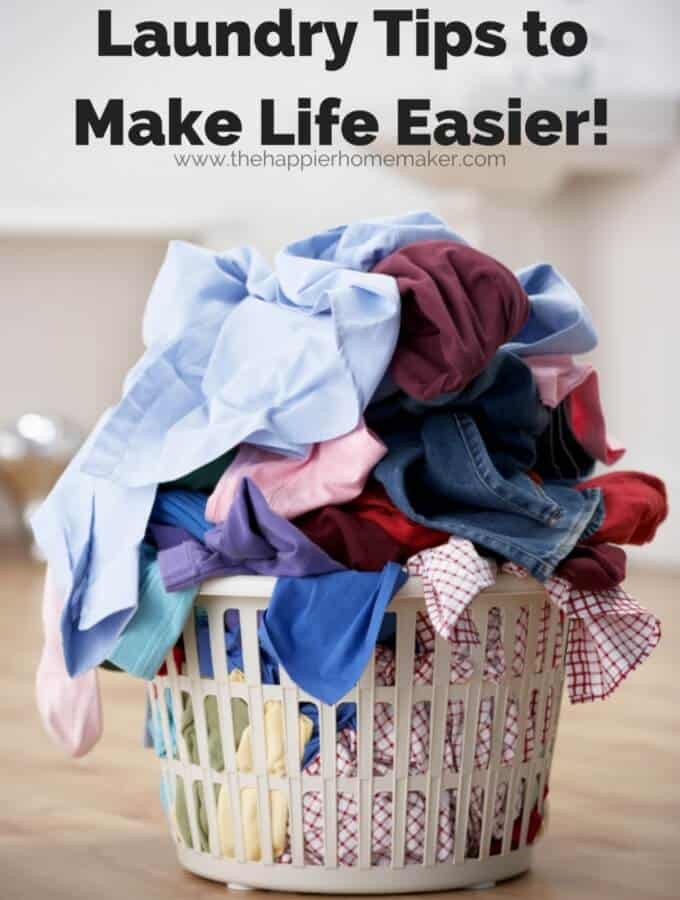 Laundry Tips to Make Life Easier