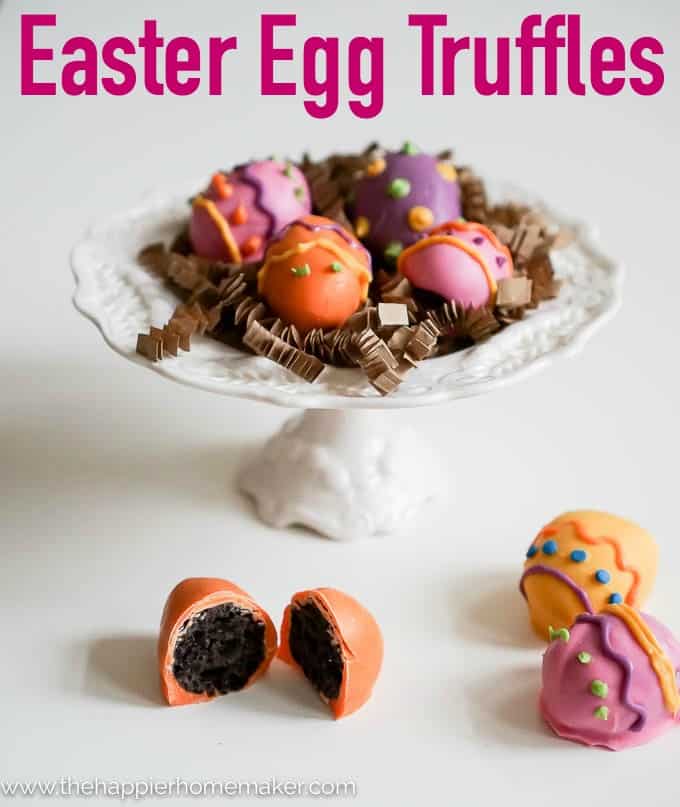 Is anyone else breathing a sigh of relief that March is here? I'm so tired of the cold weather...it seems like once the calendar actually says March I feel a weight lifted off my shoulders that spring is on the horizon. That being said, it's supposed to snow here this week but, eh, I can handle one more snow since Easter is on the way! I started getting ready for Easter this past weekend when I made these adorable little Easter Egg Truffles. My boys loved helping me decorate them and especially eating them afterwards-I hope you enjoy them too!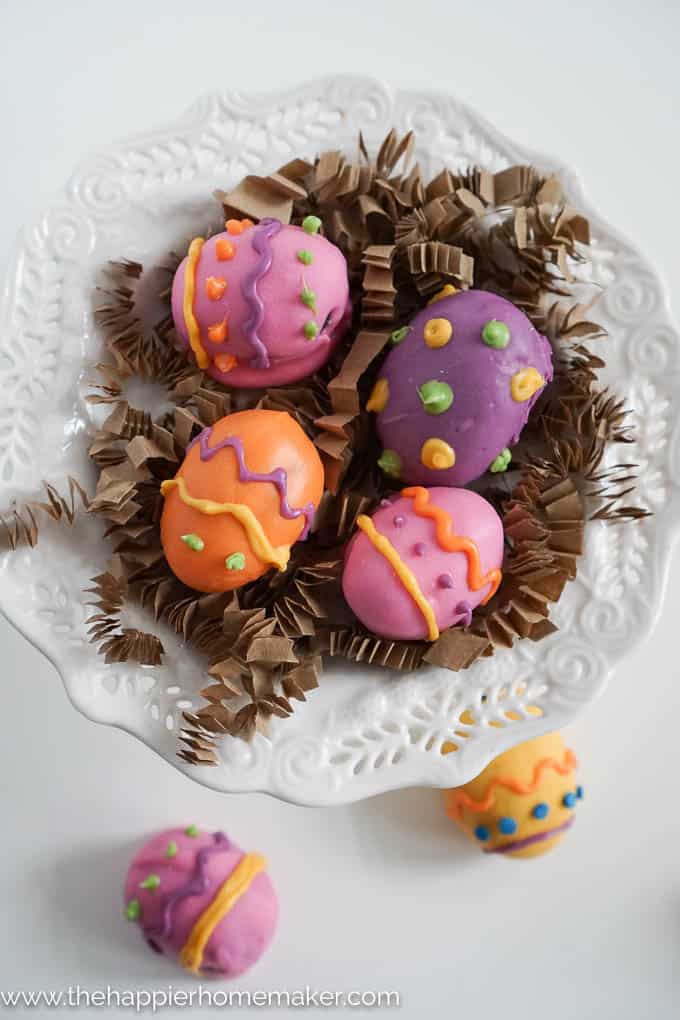 Ingredients:
1 package of Oreo Cookies
8 oz cream cheese
sprinkles (optional)
Instructions:
Pulse Oreos in a food processor until finely crumbed. Transfer to a mixer and cream together with cream cheese until totally uniform-about 3-4 minutes. Chill the dough 20 minutes. Scoop the dough out in about ¼ cup portions and roll into egg shape. Lay on a wax paper lined tray.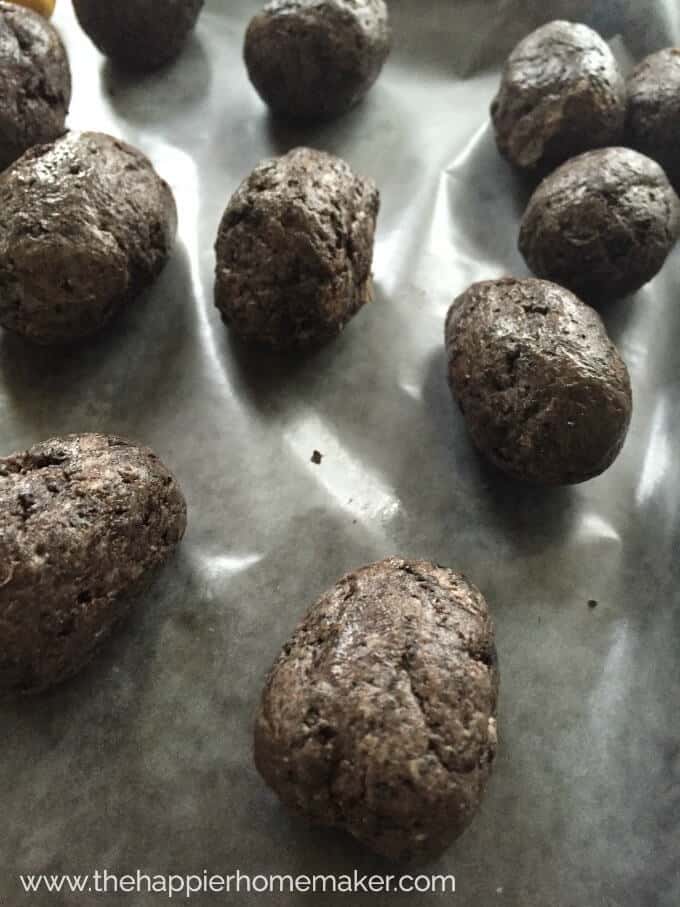 I HIGHLY recommend freezing your dough for an hour or two and working in small batches when dipping in the candy melts. I went through a lot of trial and error when trying to make these the first time and the results were significantly better when I was working with completely frozen truffles!
Melt candy melts according to package direction. Stick a toothpick in the end of a frozen truffle and roll gently in the candy to coat. Tap off excess and lay on wax paper. Let candy harden completely before decorating.
To decorate I simply piped melted (but slightly cooled) candy melts in various colors on the eggs. We also used dots of candy to adhere sprinkles to the eggs as well. If you're making them with kids or as gifts and you want the end product to be "fancy" I'd recommend using frosting pens or edible pens as the results will be much nicer for most of us! We were just having fun so I used what we had on hand!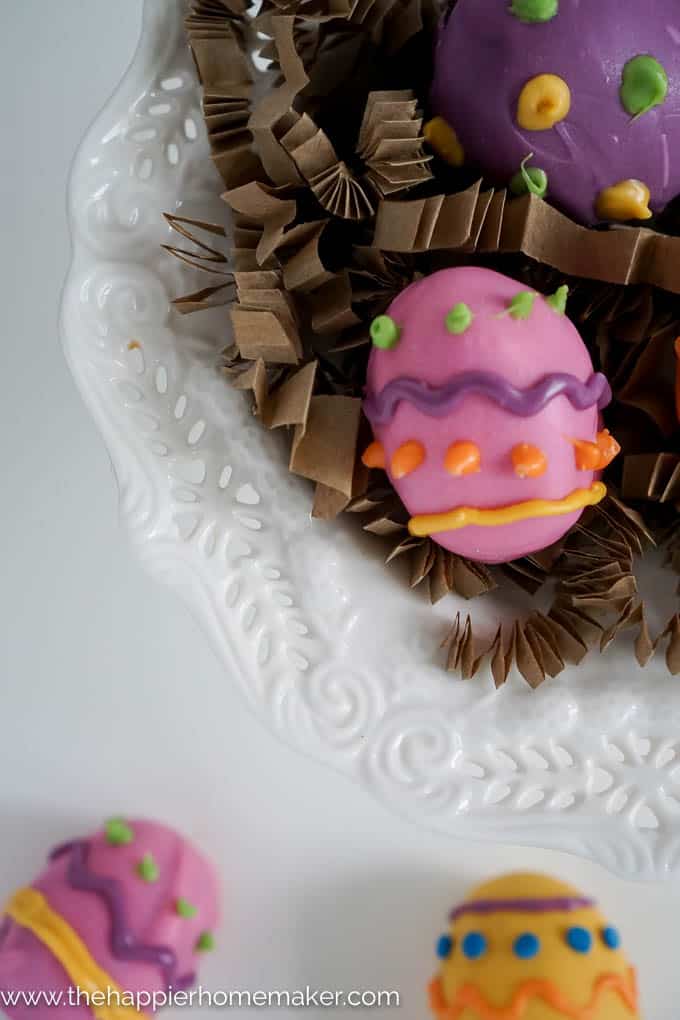 Here are a few other Easter ideas you might like: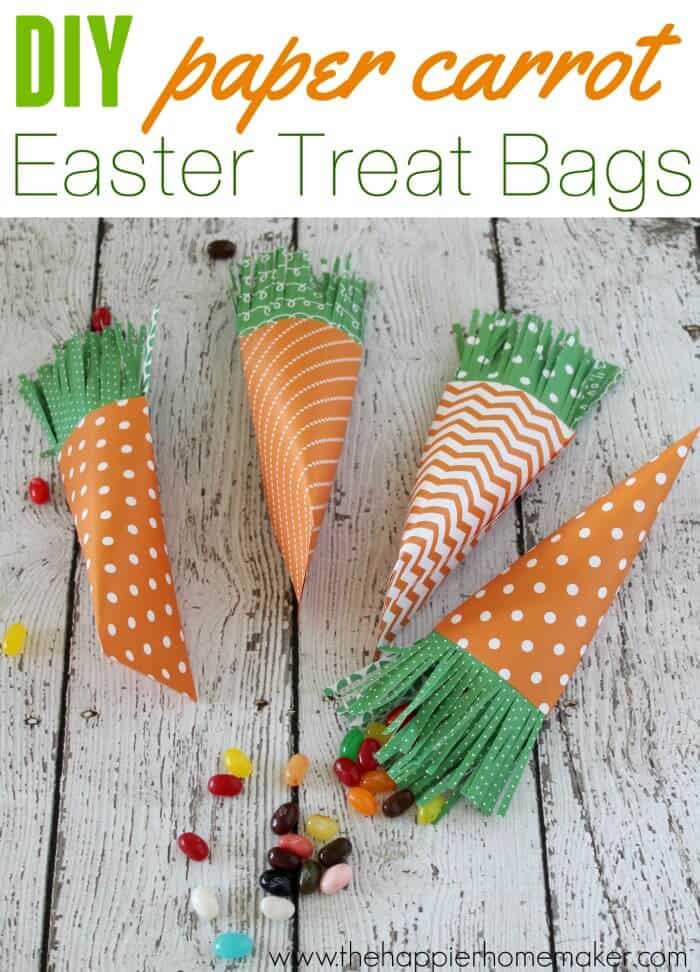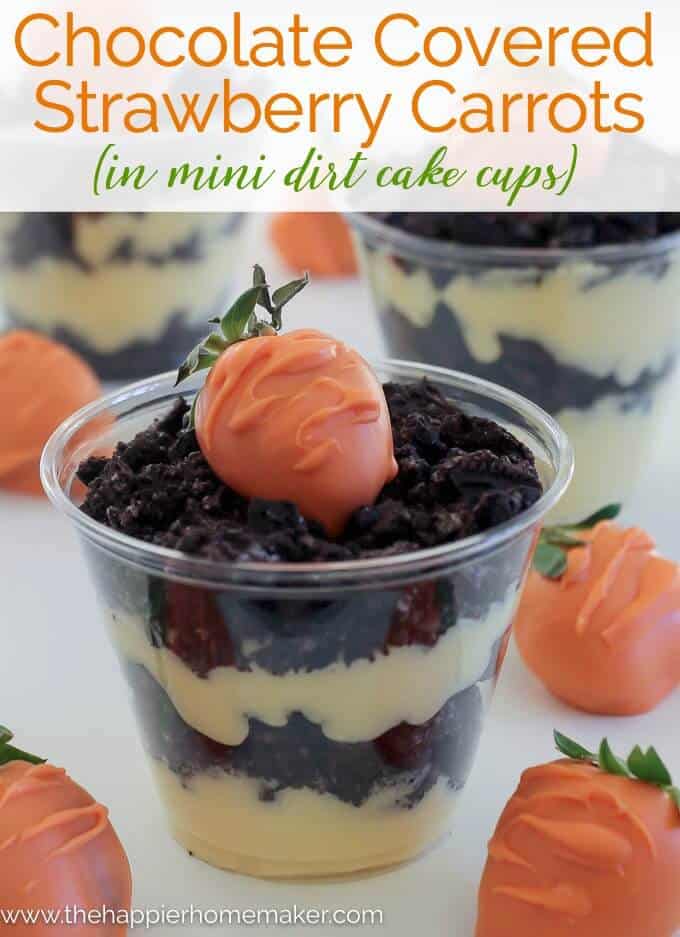 Strawberry Carrots in Dirt Cake Cups