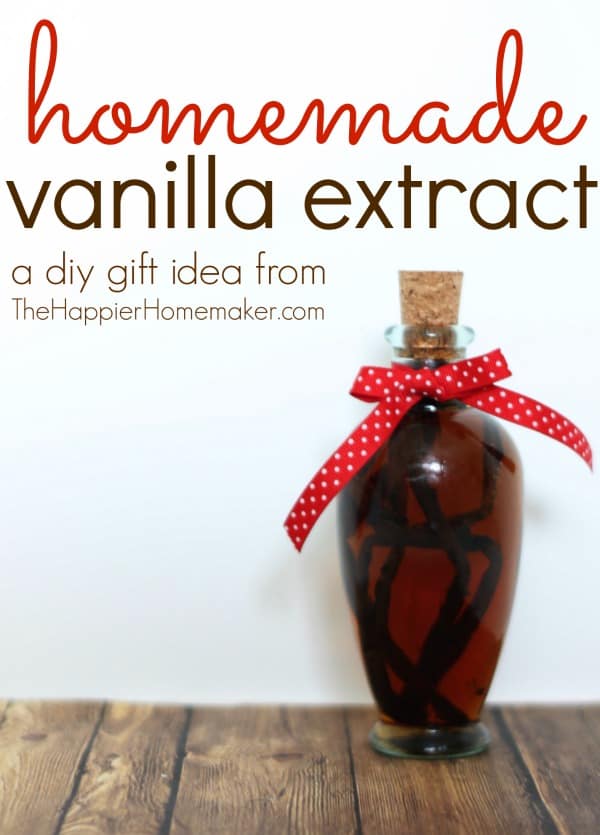 I have a few "foodies" in my family and this year I've been brainstorming different DIY homemade gifts for them. This homemade vanilla extract recipe is the first of a few I'll be sharing and it's SO simple-it does take 6 weeks to be ready to gift so that's why I'm posting it now-you still have plenty of time before Christmas to make your own vanilla extract!
Supplies and Ingredients for Homemade Vanilla Extract
Bottles with Lids
Unflavored Vodka
As you look for vanilla beans for your homemade vanilla extract you'll notice there are different varieties classified by their origin. Madagascar vanilla beans are the most commonly used for making vanilla extract-they have a creamy, buttery taste and tend to be a little less expensive and easier to find in stores. For a slightly more "fancy" extract choose dark, rich Mexican vanilla beans or rich chocolatey Tahitian varieties.
How to Make Vanilla Extract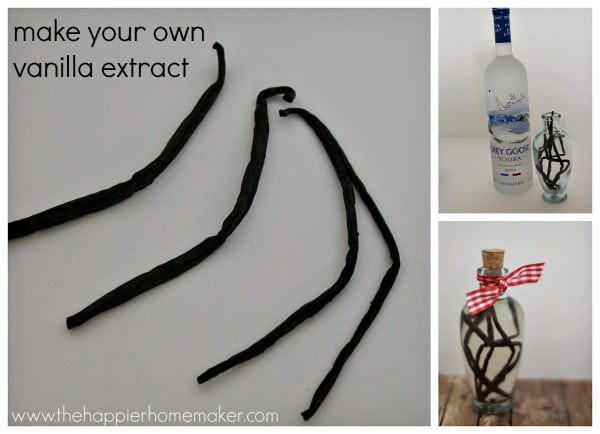 Time needed: 42 days and 5 minutes.
How to Make Vanilla Extract
Clean Bottles

Clean bottles thoroughly and allow to dry.


Prepare Vanilla Beans

Using sharp scissors, cut each of your vanilla beans up the center leaving attached at the end.

Soak beans

Place 3 beans per 8-ounce bottle. Fill bottle completely with vodka ensuring beans are completely submerged.

Soak

Replace lid on bottle and store in a cool dark place for at least 6 weeks.  The longer it's stored the darker the liquid will become. After six weeks your extract is ready but feel free to leave it longer!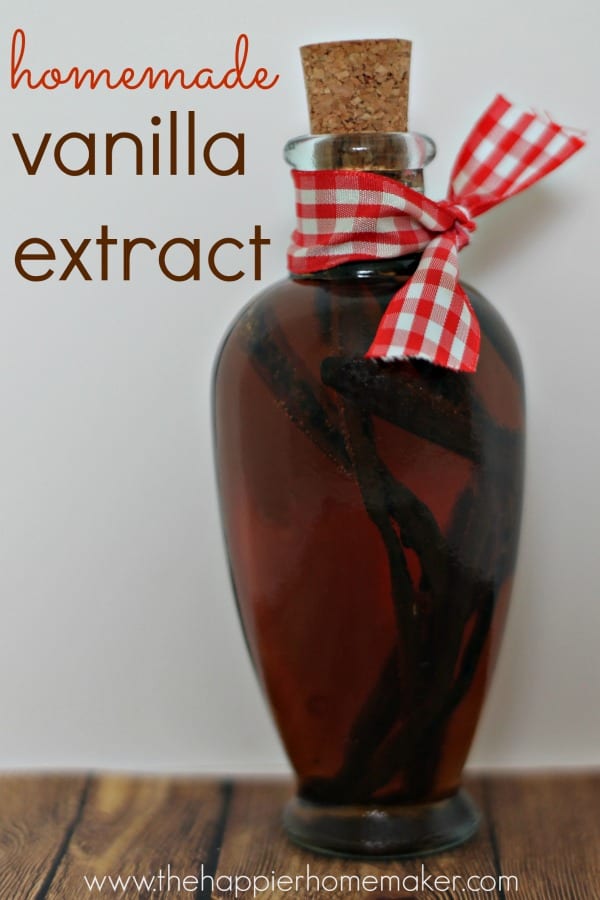 Tie a pretty bow and a label if you'd like and you're ready to give a memorable gourmet gift!
For some other DIY gift ideas check out these posts: