Homemade vanilla extract is easy to make and makes an easy homemade gift for the foodies in your life! Making your own vanilla extract requires just 2 ingredients: vodka and vanilla beans, and is much more affordable than store-bought.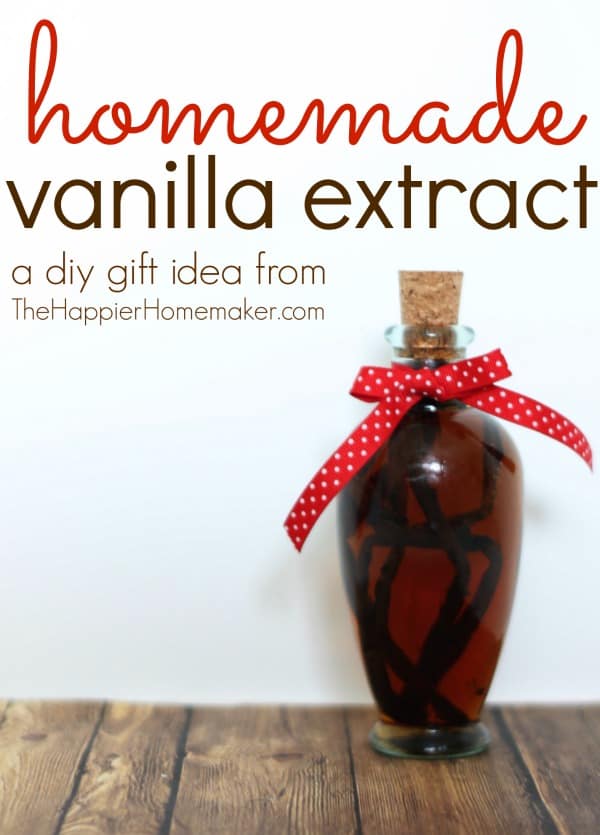 I have a few "foodies" in my family and this year I've been brainstorming different DIY homemade gifts for them.  This homemade vanilla extract recipe is the first of a few I'll be sharing and it's SO simple-it does take at least 6 weeks to be ready to gift so that's why I'm posting it now-you still have plenty of time before Christmas to make your own vanilla extract!
Printable labels at the bottom of the blog post!
Why I love this homemade recipe
Quality vanilla extract can be pricey.
Many store-bought versions are imitation vanilla with artificial ingredients.
The real vanilla extract is also diluted compared to a good homemade version. This difference in flavor will translate to your baked goods, so make your own to not only save money but also improve your recipes!
Supplies and Ingredients
Bottles with airtight lids - I usually use these 8 ounce bottles with lids attached. They are perfect for gifting too!
Funnel - not necessary but it makes things a lot easier! I like these collapsable silicone funnels.
Vanilla Beans - You can sometimes find whole vanilla beans in the grocery store spice aisle but I often just order mine online. Look for Madagascar, Mexican, or Tahitian beans. Grade B beans are specific for making extract but you can use Grade A as well. Vanilla beans are expensive, but 5-6 of them make 8 ounces of extract and you can reuse the beans. Compare that to $4 for just 1 ounce of vanilla extract purchased at the store.
Unflavored Vodka - no need to splurge on the brand, the flavor comes from the vanilla bean, not the vodka. Choose an unflavored version at least 80 proof. You can also use rum, bourbon, or brandy to try different combinations. Just make sure you stick to 80 proof or above and no artificial flavors or ingredients added in.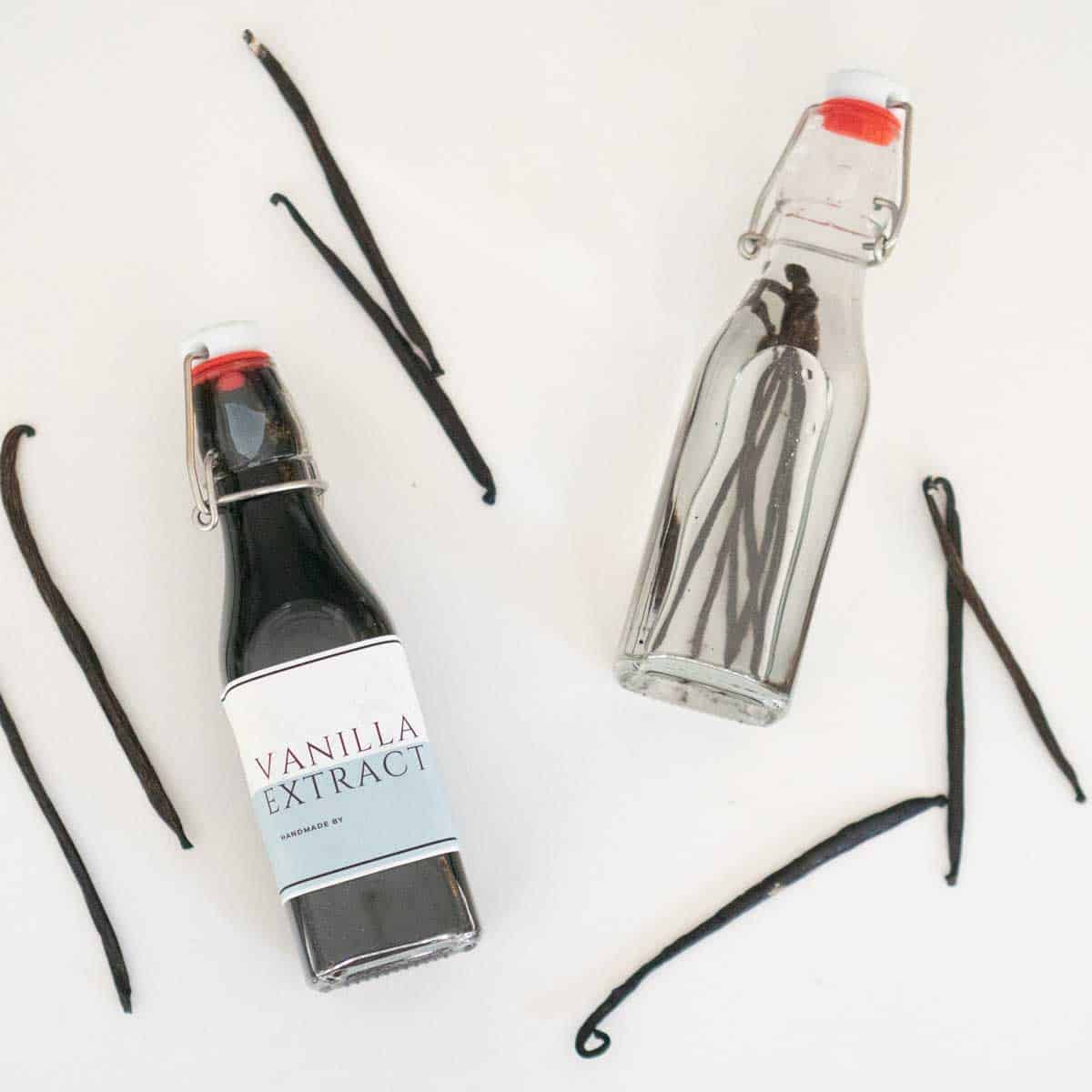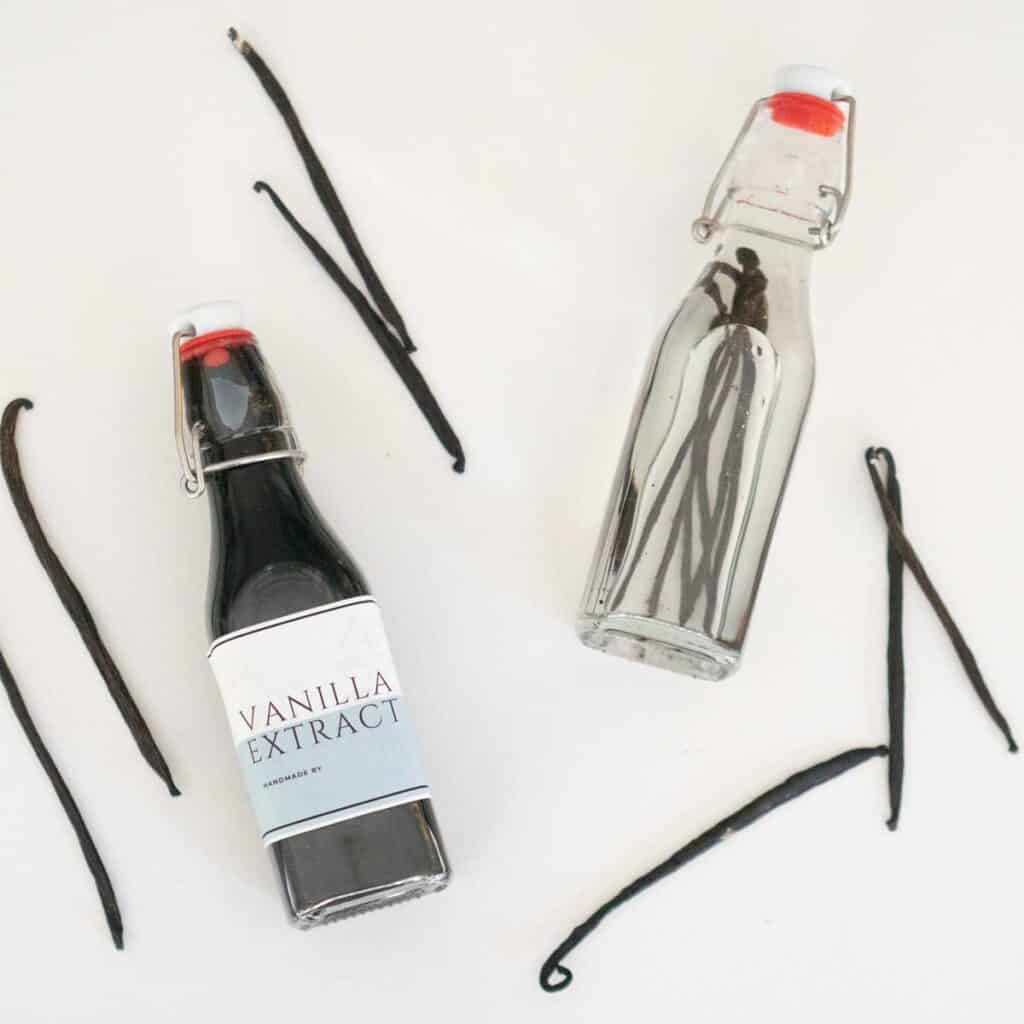 What is the difference in types of vanilla bean?
Madagascar vanilla beans are the most commonly used for making vanilla extract-they have a creamy, buttery taste and tend to be a little less expensive and easier to find in stores.  For a slightly more "fancy" extract choose dark, rich Mexican beans or rich chocolatey Tahitian varieties.
Step by step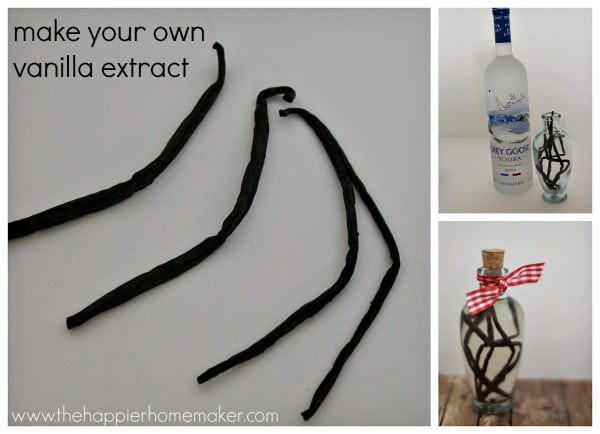 Time needed: 42 days and 5 minutes.
How to Make Vanilla Extract
Clean Bottles

Clean bottles thoroughly and allow to dry.


Prepare Vanilla Beans

Using sharp scissors, cut each of your beans up the center leaving attached at the end.

Soak beans

Place 4-6 beans per 8-ounce bottle. Fill bottle completely with vodka ensuring beans are completely submerged.

Soak

Replace lid on bottle and store in a cool dark place for at least 6 weeks, shaking the bottle once weekly.  The longer it's stored the darker the liquid will become and the more delicious it will be, if you have time I recommend leaving it 6-12 months for the best flavor.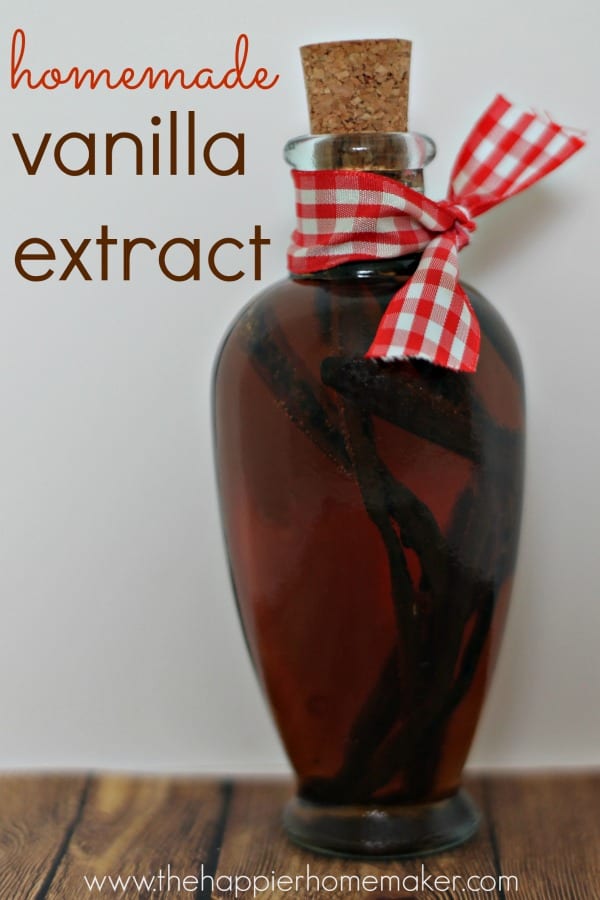 Tie a pretty bow or the printable label below if you'd like and you're ready to give a memorable gourmet gift!
Click here or on the label to print your own. I print mine on sticker paper and cut apart by hand.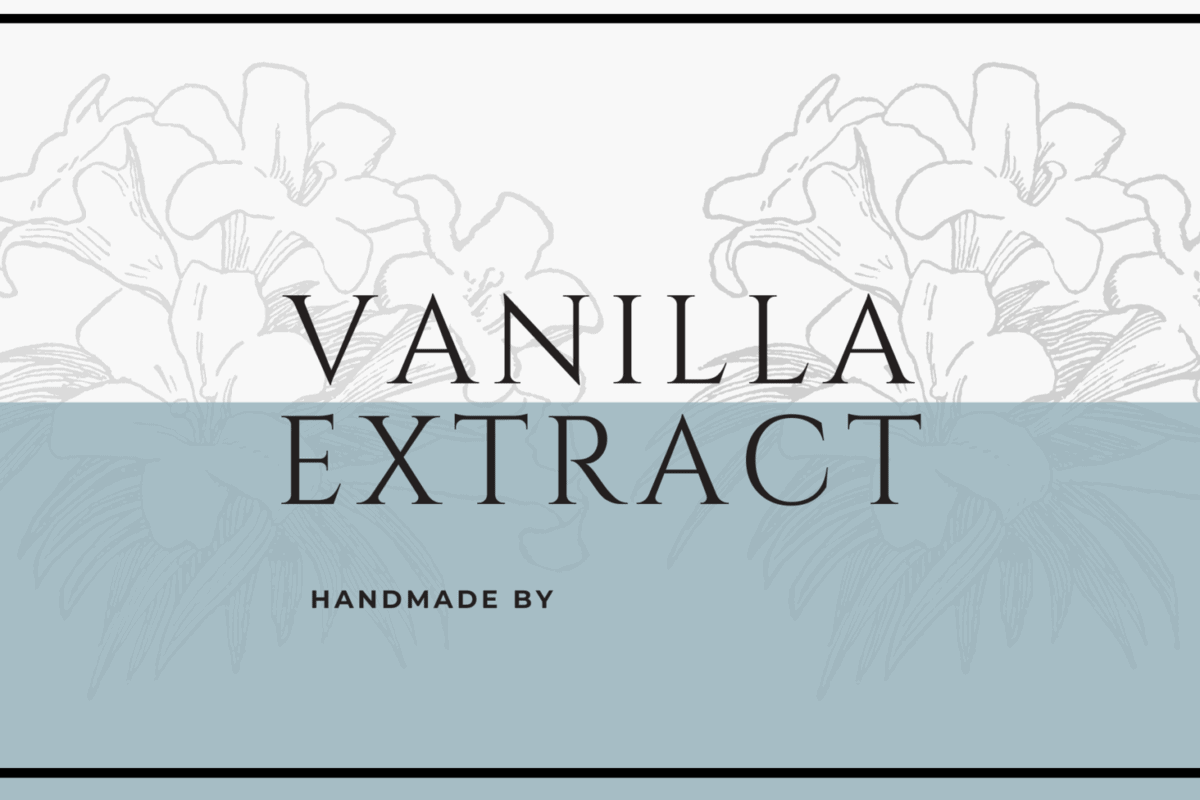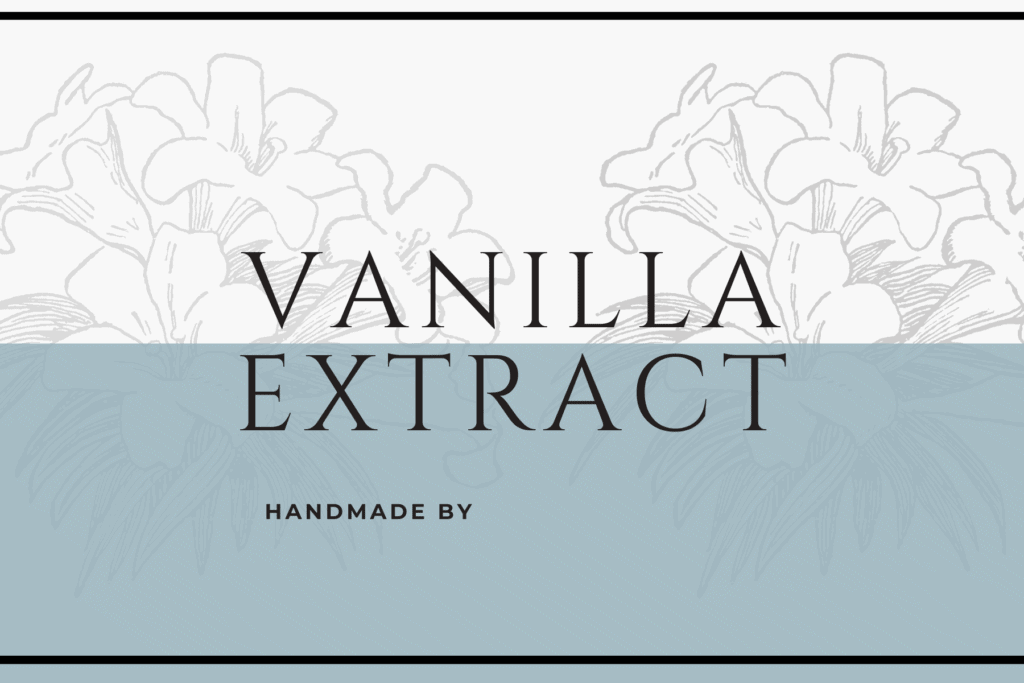 For some other DIY gift ideas check out these posts:
This blog post was originally published October 2013 and updated with photos, video, and a printable label in November 2020.