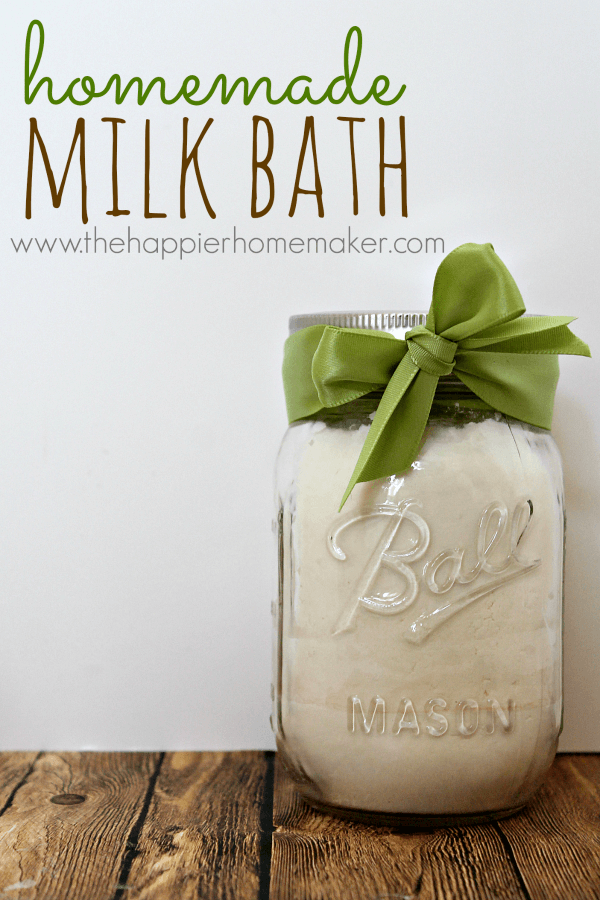 I don't know about you but I am a huge fan of a nice hot bath.  Maybe it's my three boys running around crazy all the time but taking twenty minutes of relaxation is HUGE for me! I also like to experiment with adding various concoctions to the bath and coming up with DIY pampering goodies (like my DIY citrus scrub.) Today I am sharing a super pampering milk bath recipe!!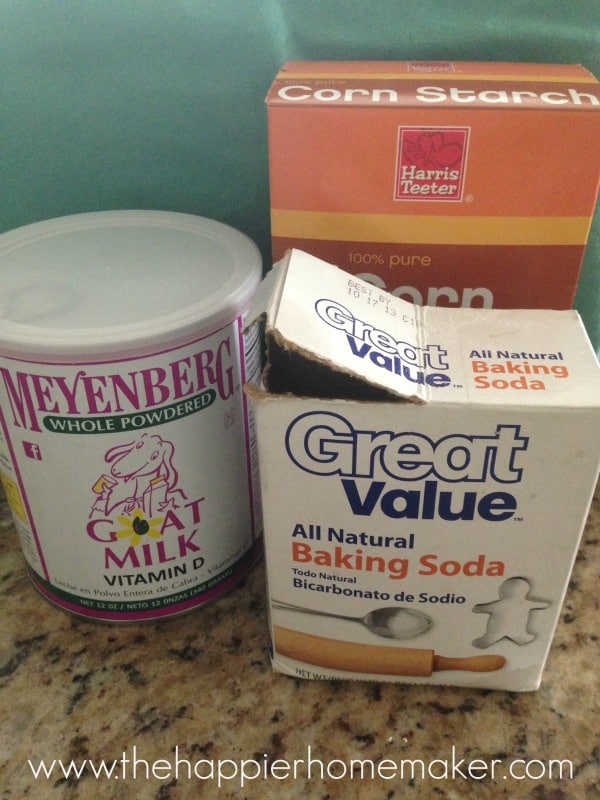 This is one of the easiest little things to put together-three ingredients only: powdered milk, baking soda, and cornstarch. The baking soda softens your skin, the corn starch soothes irritation, and the milk moisturizes.  Generally speaking the higher fat the powdered milk the better, my grocery store only had goat milk in Vitamin D so that's what I used but you could also use powdered coconut milk (smells amazing!!!)
To make your milk bath combine the milk, baking soda, and cornstarch in a 2:1:1 ratio.  So if you used 1 cup of powdered milk you'd use 1/2 cup of baking soda and 1/2 cup of cornstarch.  I make mine in mason jars so I eyeball it in the jar then close the jar and mix it up!
If you'd like to add a scent add 5-10 drops of the essential oil of your choice (I use only Young Living Essential Oils) after mixing the powders and shake again. Lavender, Peppermint, or Citrus would be great options.
To use simply pour a cup into the bath, I usually pour half of a small pint mason jar in so I get two baths from a jar.  Wouldn't this make a great gift too??