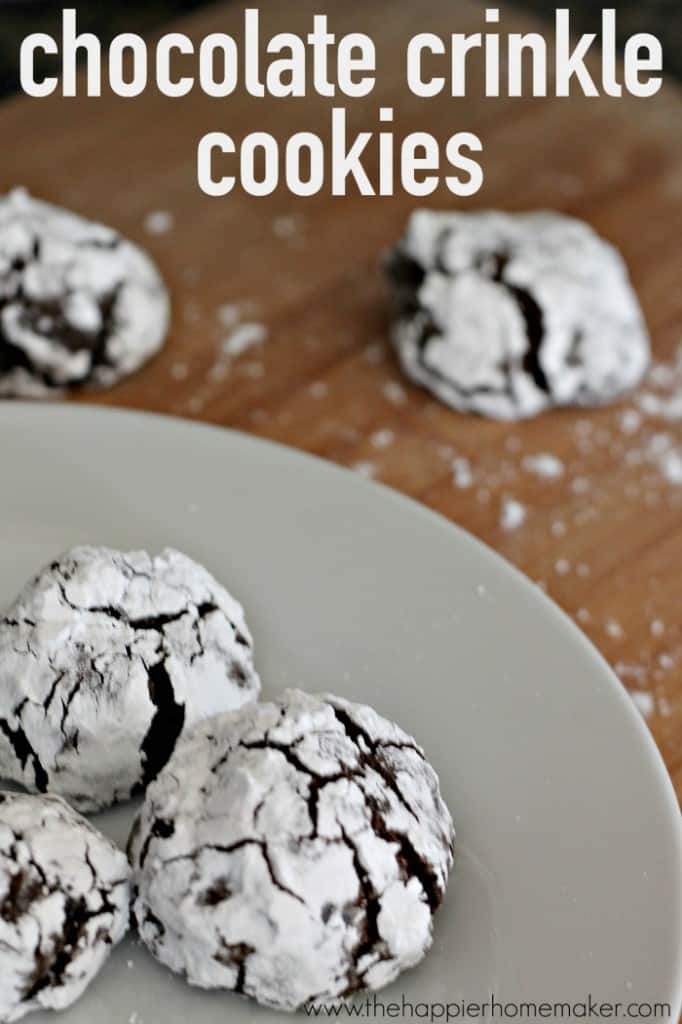 I adore holiday baking….and trying new recipes. These Chocolate Crinkle Cookies were a new one for me this year and it turned out beautifully-rich chocolate cake-like cookies peeking out from a powdered sugar covered exterior. They look amazing and fancy enough for gifting but are very easy to make. Just be sure to leave time for the dough to chill overnight as that's not an optional step!
My boys adored helping me roll the dough into balls….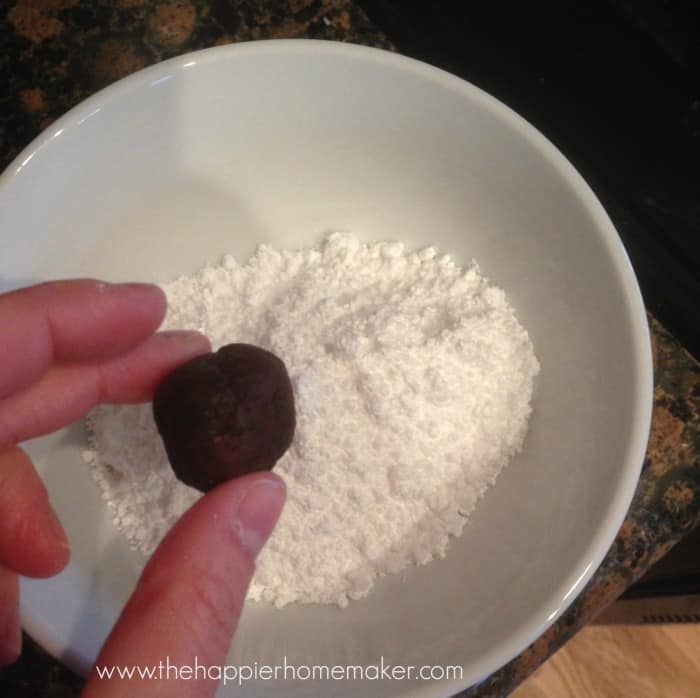 …and then dunking them in the powdered sugar.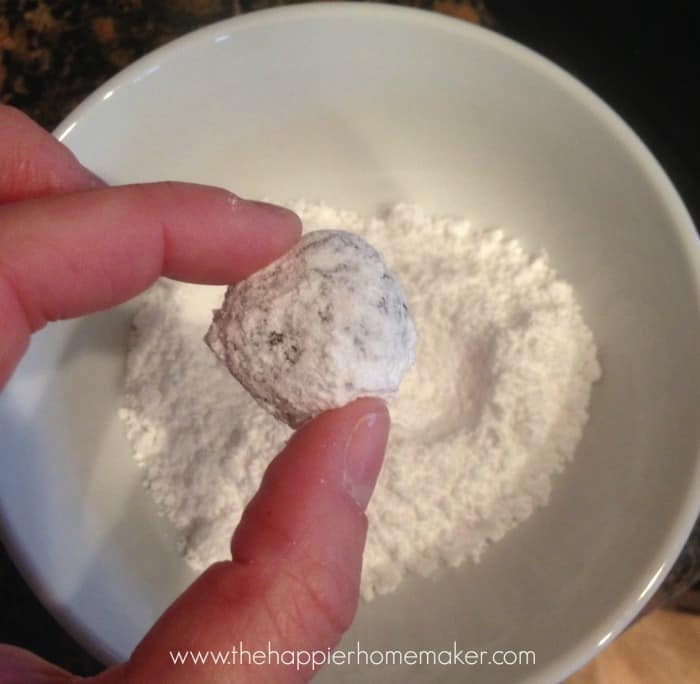 The fun thing about these is that they "grow" when you cook them…so you put them in like this: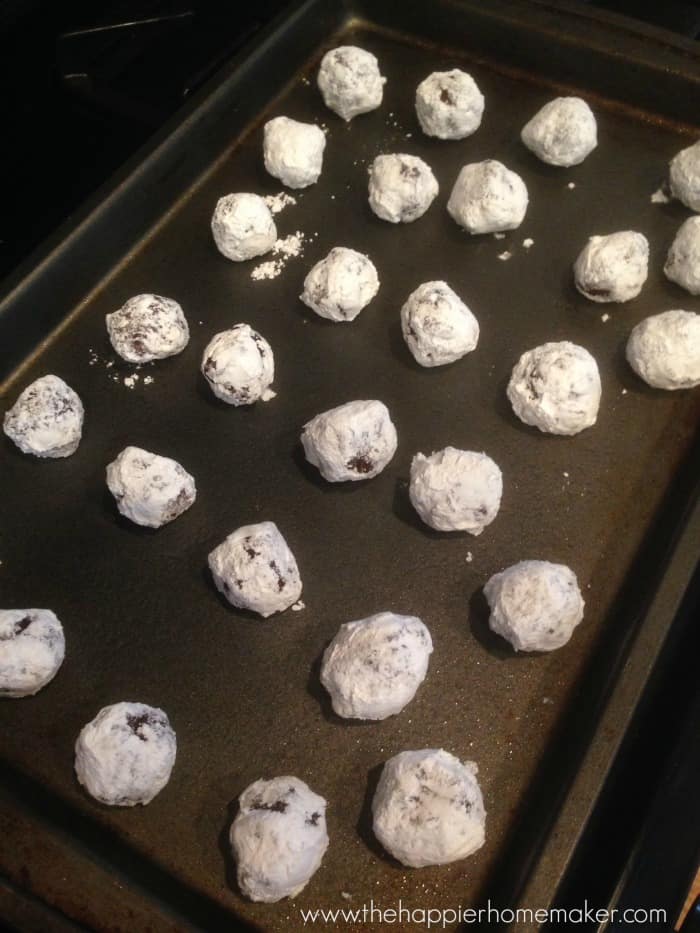 …and they come out like this: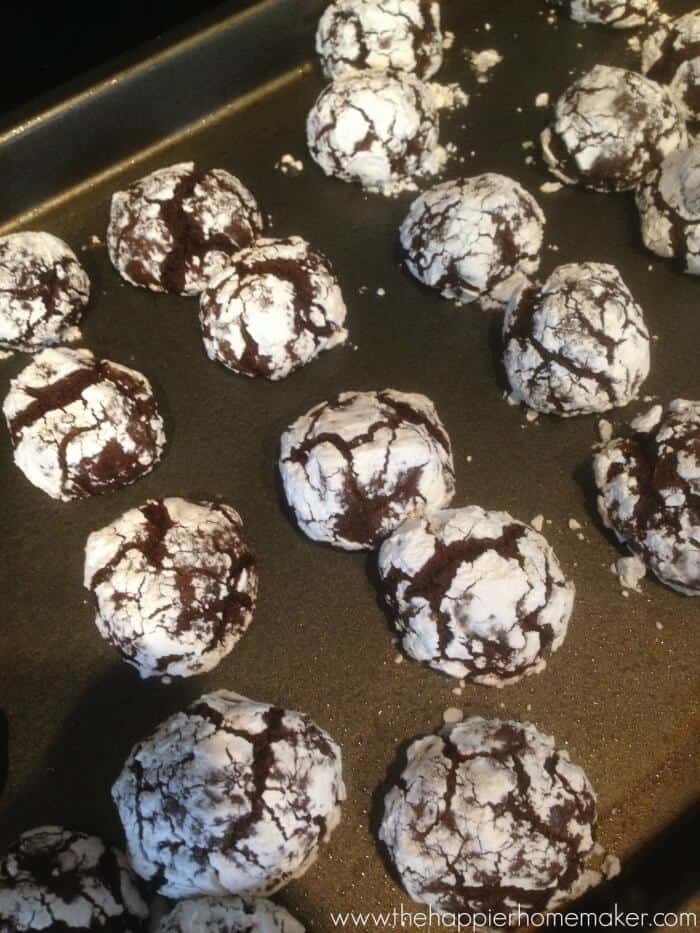 The cracks in the powdered coating make such a lovely contrast, don't you think?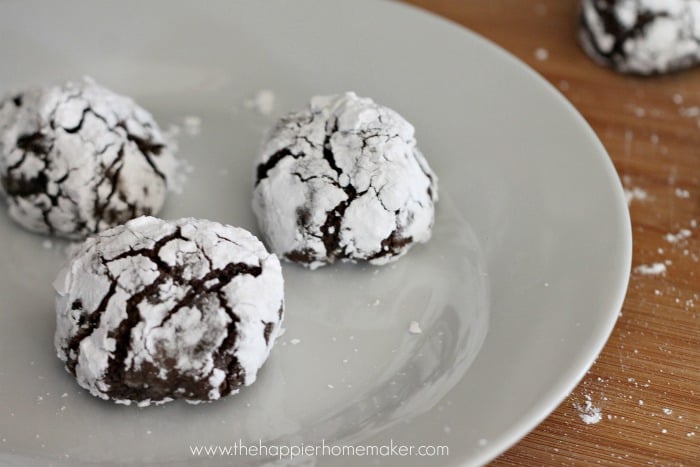 Ingredients:
1 cup unsweetened cocoa powder
1/2 cup vegetable oil
1 1/2 cup granulated sugar
4 eggs
2 tsp vanilla extract
2 cups flour
2 tsp baking powder
pinch of salt
1 cup powdered sugar
Directions:
Fit a paddle attachment on a stand mixer (affiliate link) and blend cocoa powder, vegetable oil, and sugar until it forms a black dough.
Add eggs one at a time, continuing to mix between.
Add vanilla and mix thoroughly.
Whisk together flour, salt, and baking powder in a separate bowl. Add flour mixture to dough on low speed until just blended. Do not over mix.
Cover dough with plastic wrap and chill overnight or at least four hours.
Preheat oven to 350 degrees. Spray baking sheet with nonstick spray or line with parchment paper.
Use hands to roll 1″ balls from dough.
Put powdered sugar in a bowl and dip dough balls into sugar to coat. Place on baking sheet at least 2″ apart.
Bake 10-12 minutes. Cool 2 minutes on baking sheet before removing to wire rack.
Recipe courtesy of Simply Recipes