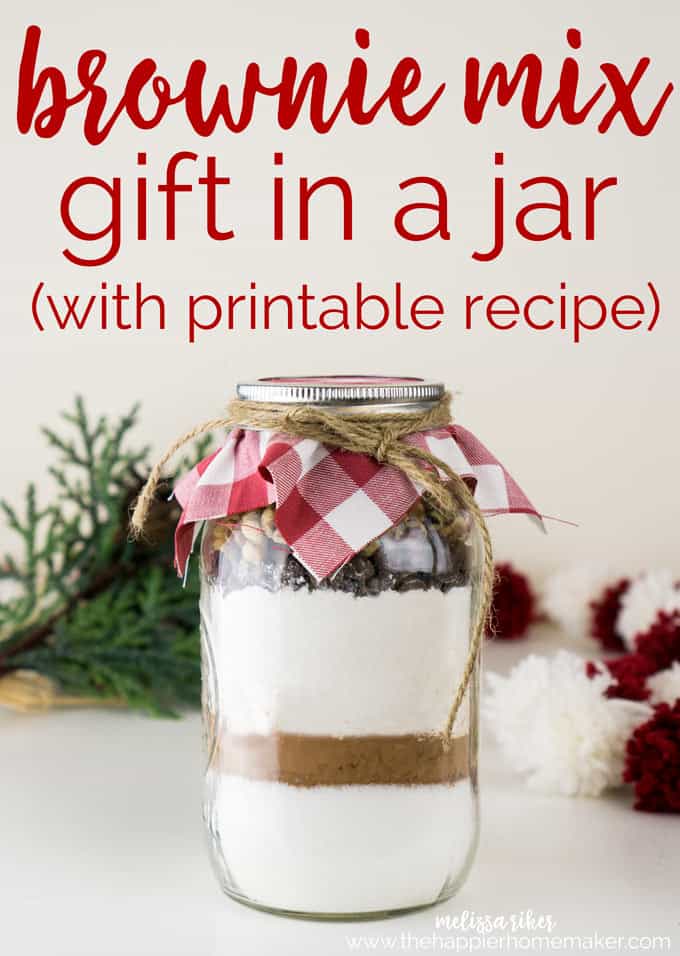 I just finally finished my Christmas shopping and it was high pressure this year-not only did I have to mail presents back to the US for our friends and family but we will be spending Christmas in Scotland leaving this weekend and I needed to have presents for the kiddos wrapped and ready for the journey north!
As I usually do-I gifted food gifts to my friends here locally. This brownie mix in a jar is such an easy, inexpensive and always well-received gift for the holidays. Like my Chocolate Chip Cookie Mix in a Jar, I made a free printable recipe for you to give along with it too! I hope you enjoy it and it helps make your holiday gifting a little less stressful!
In 1 quart jar, layer the following, be sure to press the layers down as you go so everything fits snuggly:
1 ⅔ cup granulated sugar
¾ cup cocoa powder
1 ⅓ cup all purpose flour
½ teaspoon baking powder
¼ teaspoon salt
¾ cup chocolate chips
¼ cup chopped walnuts (optional-substitute with more chocolate chips if omitting)
Give with the pdf instructions below. (Download here.)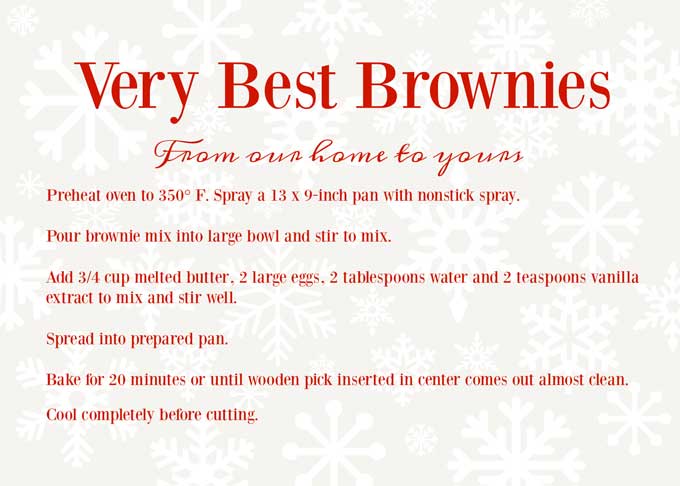 Click here or the picture above for the printable pdf file.
You might also like these other DIY gifts in a jar: