Beer bread mix is a super easy 2 ingredient recipe that is perfect for gifting in a jar around the holidays!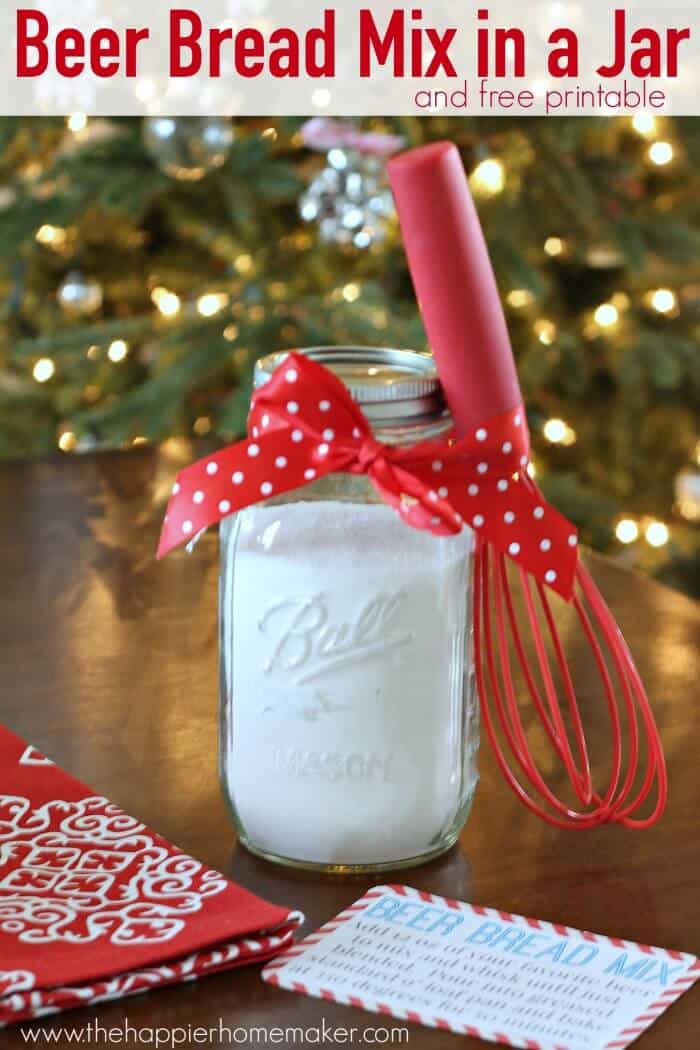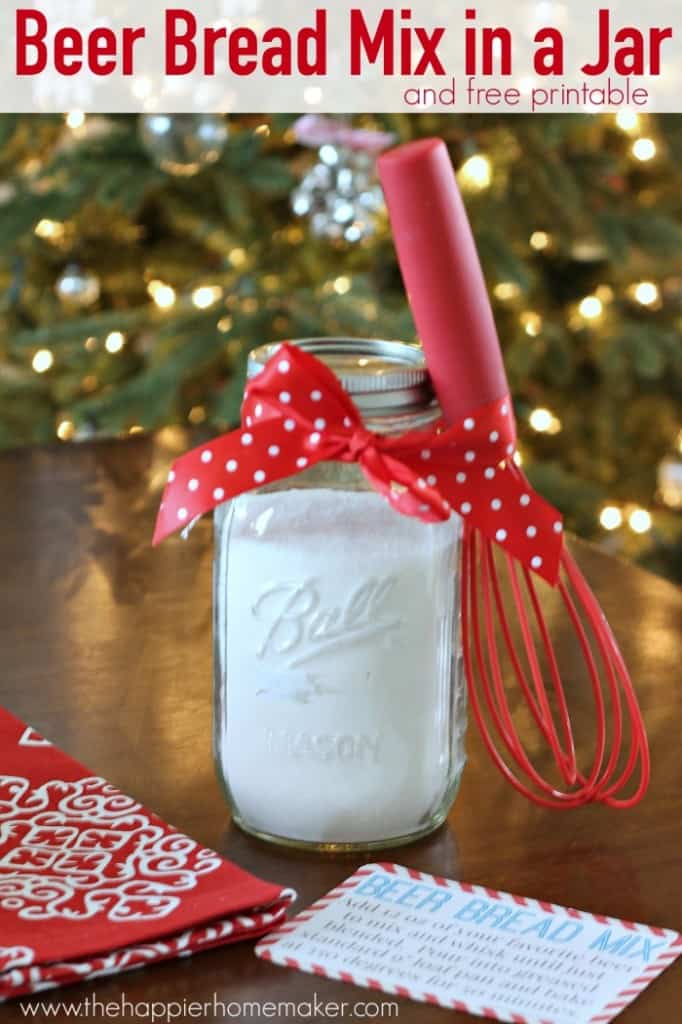 It's almost embarrassing how easy and inexpensive this Beer Bread Mix in a Jar is, but it truly makes a great DIY gift idea when packaged up pretty with a printable recipe card! I thought of this gift after seeing a "Beer Bread Kit" at Target for a whopping $7.00.  Seven dollars for a two ingredient gift seemed a little much but I loved the idea-it's an easy and fast DIY gift that won't go bad and a great gift for bakers and beer enthusiasts alike!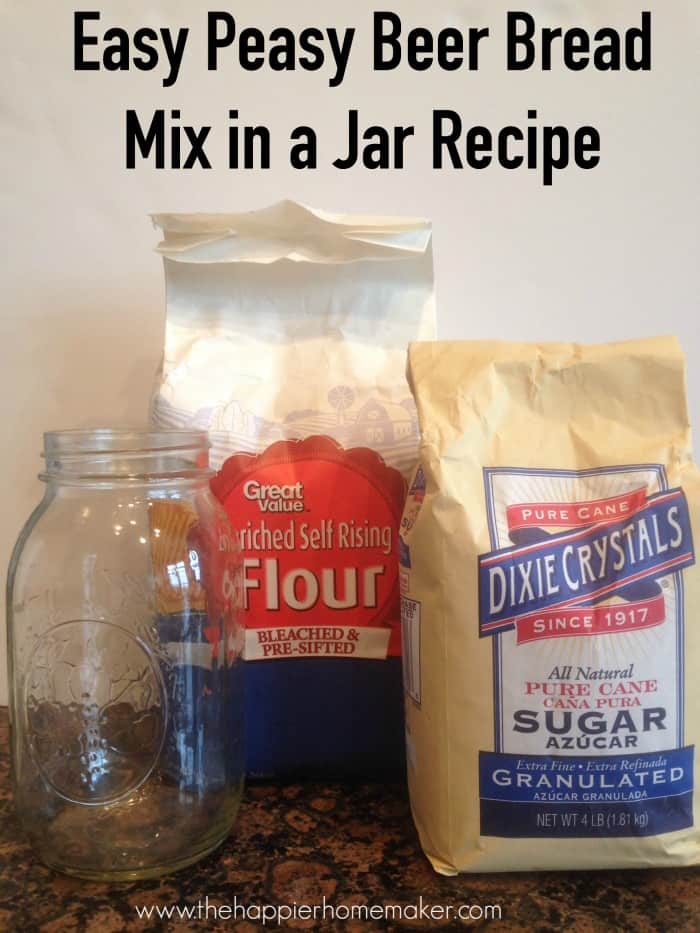 Ingredients
How to make beer bread mix
All you'll need for this gift are 3 cups of SELF-RISING flour (please don't use all purpose!), 3 tablespoon of granulated sugar, and a quart mason jar to put it in! It doesn't quite fill the jar up completely but it works! 
Gifting ideas
Adding a little something to the mix makes it even better, here are some ideas:
whisk
bread pan
oven mitt
kitchen towel
a six-pack of beer!
Beer Bread Variations
If you want to get creative, here are some other variations on this recipe you could try:
add 1 tablespoon dried herbs to the flour mix
add ½ cup Parmesan cheese and a teaspoon of minced garlic
add a few dollops of pesto before baking
add cooked & crumbled bacon
add 2 teaspoons Lowry's seasoning salt
I made some printable recipe cards for you to gift with it! (Click here to download a printable pdf)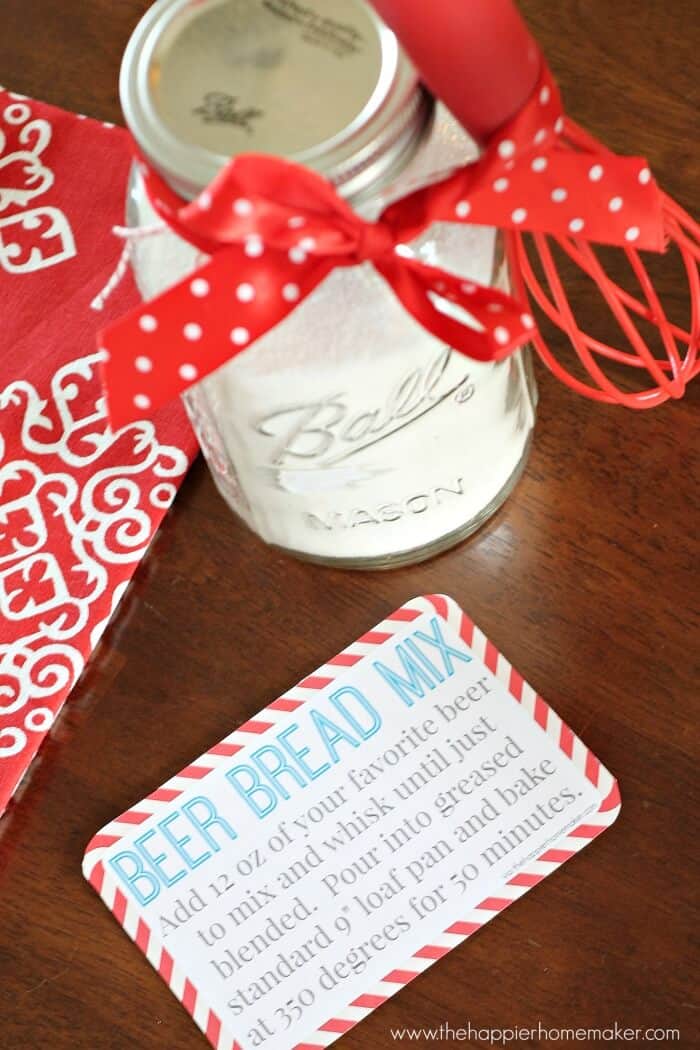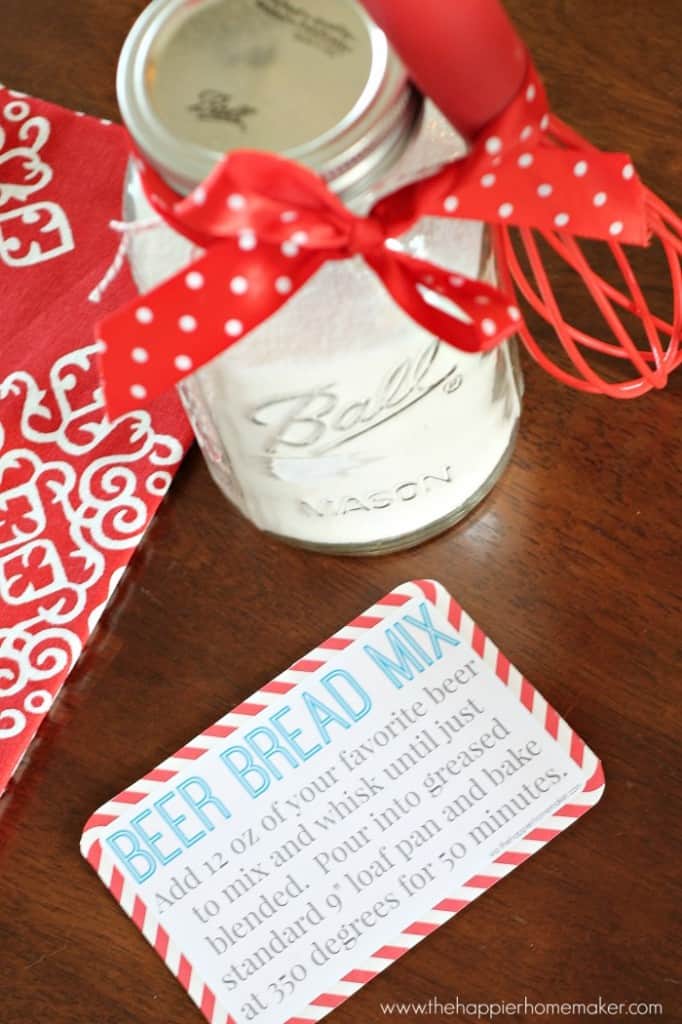 For some other gift in a jars try these ideas: