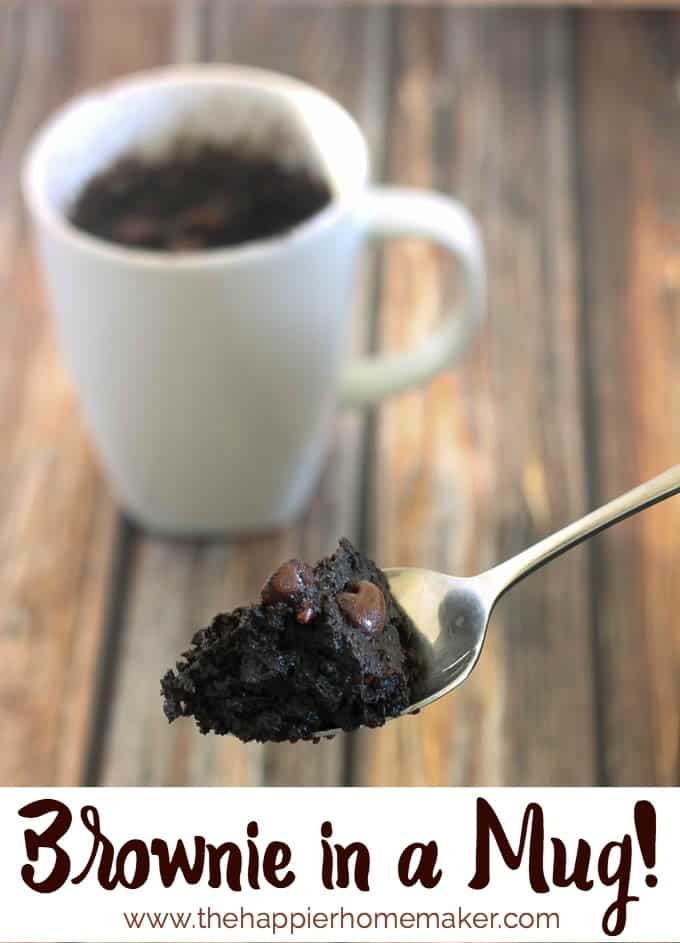 I love gifting sweet treats at Christmas time but this year I wanted to send something a little more shelf-stable to my out of state family.  I had recently made my favorite Brownie in a Mug Recipe for my husband and as I was mixing it up I realized it was the perfect thing to make in bulk and gift! I am sharing the single serving recipe with you today along with the conversion for making it in bulk for gifts, and I'm even throwing in some printable tags to boot! Merry Christmas to you!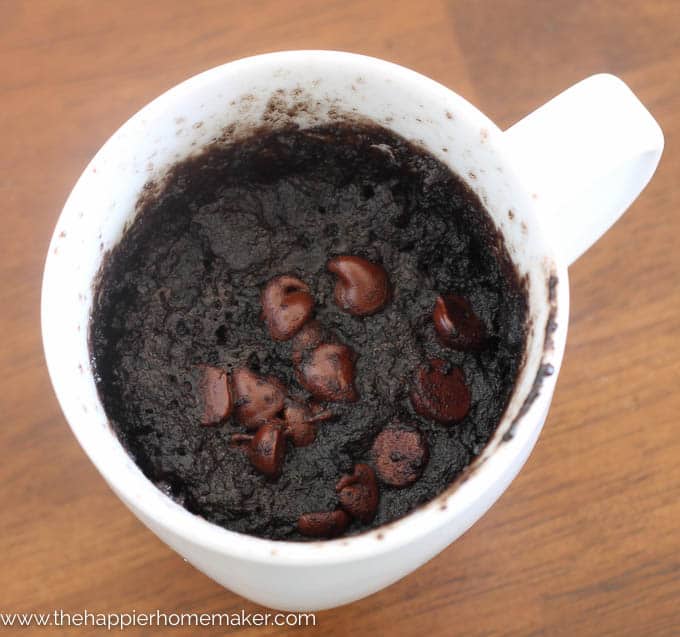 Ingredients:
3 tbsp sugar
2 tbsp dark cocoa
4 tbsp all purpose flour
2 tbsp vegetable oil
3 tbsp water
1 tablespoon chocolate chips (optional but oh-so-good!)
Directions:
Mix all ingredients in a mug (batter will be very thick.) Microwave for 1 minute and enjoy!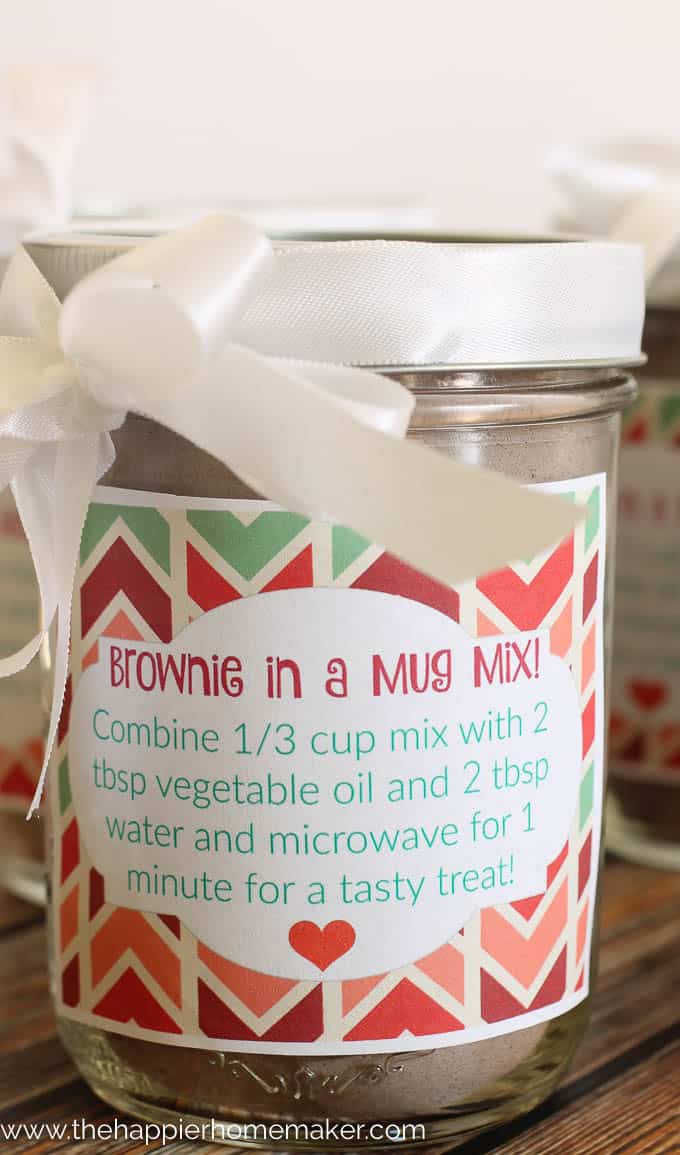 You can also make this mix in bulk and gift it along with this cute printable tag I created! To make large batches mix
3 ⅓ cup sugar
2 ½ cups dark cocoa
5 cups all purpose flour
1 cup chocolate chips
This mixture makes enough to fill 6 pint sized mason jars.
Scoop into mason jars or whatever container you prefer and gift with these printable tags.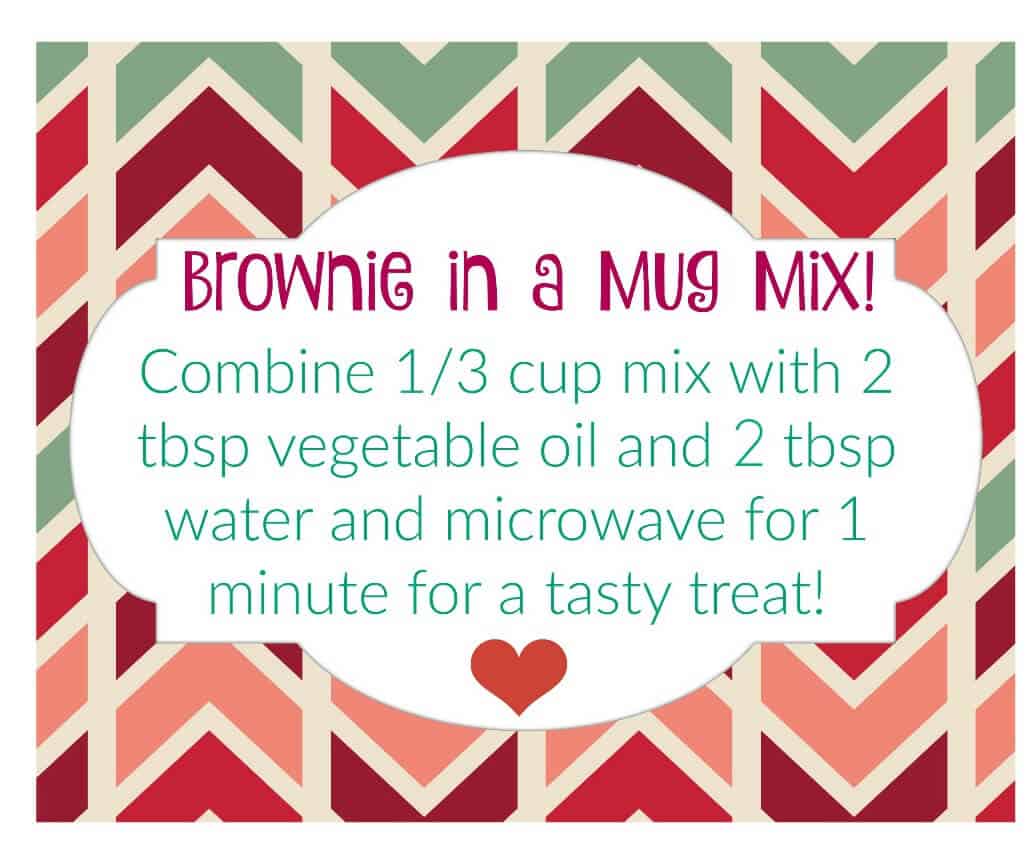 Easy peasy! See all of my DIY Gift Ideas here (there are a TON!)