If you're trying to decide what to serve with pics in a blanket, there are so many good choices! Whether you're hosting a game day party, a birthday celebration, or just a casual get-together, pigs in a blanket are an easy, crowd-pleasing food.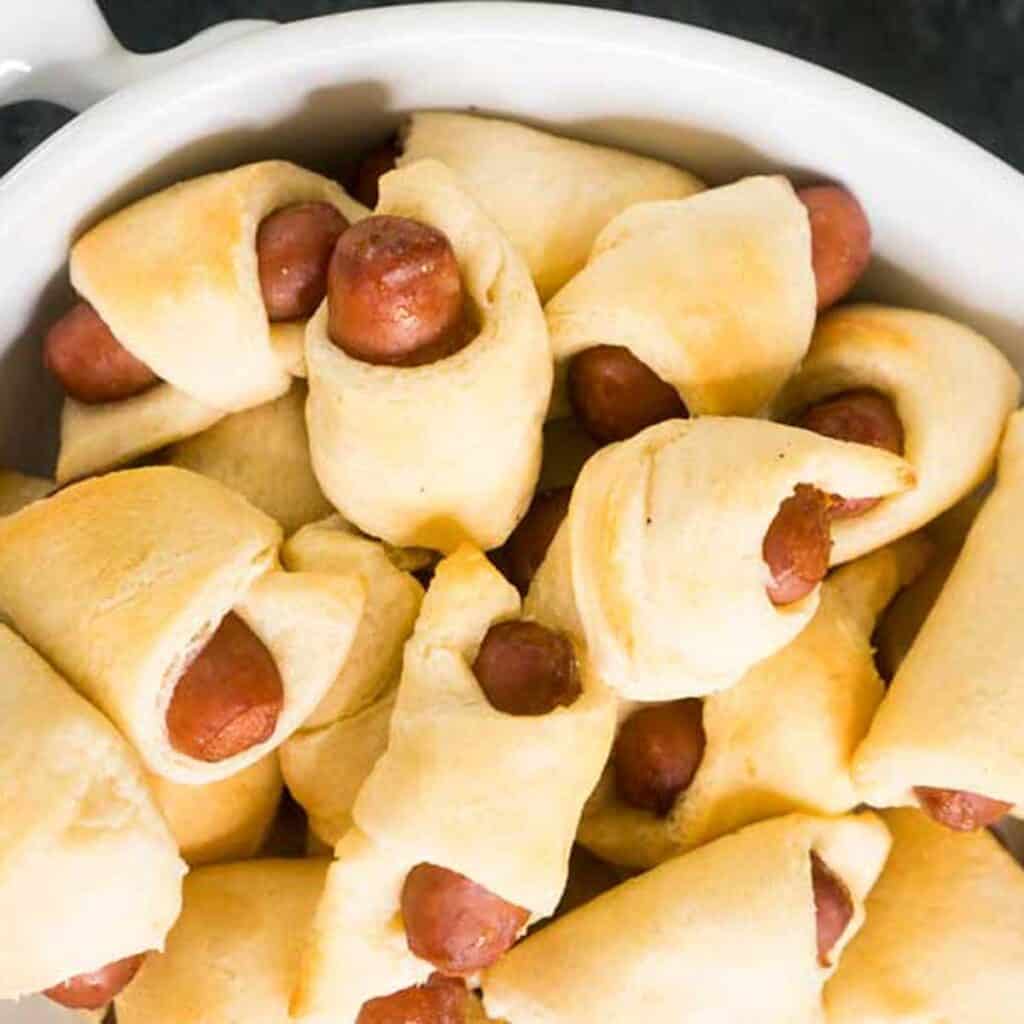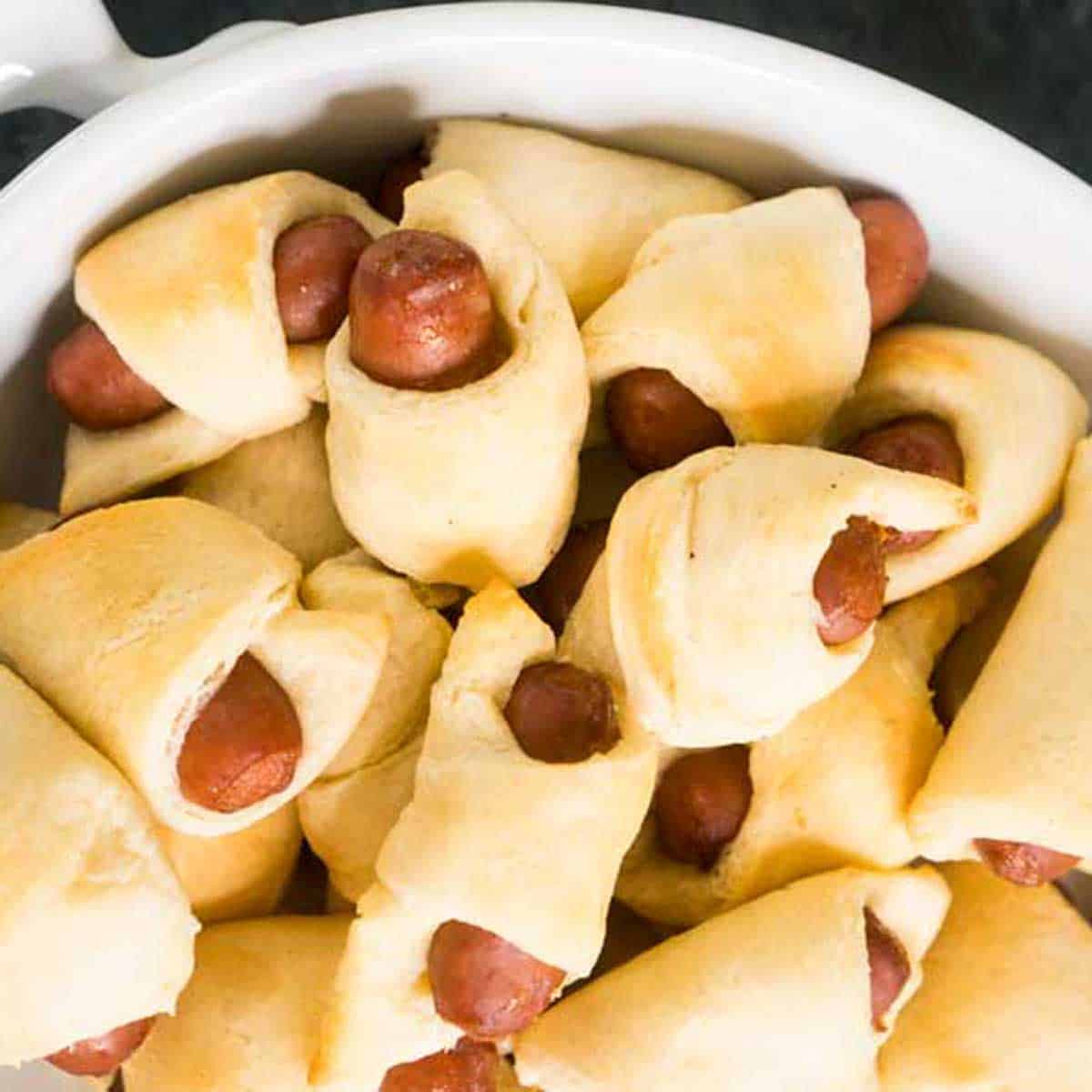 Pigs in a blanket are fun and easy. All you need is cocktail sausages and crescent roll dough, and you have a golden brown, delicious puff pastry appetizer that's perfect for any gathering.
If you're wondering what to serve with pigs in a blanket, I've got answers! But first, if you've never made this easy appetizer, check out my Ultimate Guide to Pigs in a Blanket and grab the simple, classic pigs in a blanket recipe and some of our favorite flavor variations.
Pigs in a blanket are always great on the snack table, but they can even be enjoyed as a meal if you pair them with other appetizers or sides. And since they are such a favorite with kids, they can help you make an easy meal that everyone will enjoy for a busy night.
What to Serve With Pigs in a Blanket
Here are some great options for what to serve with pigs in a blanket: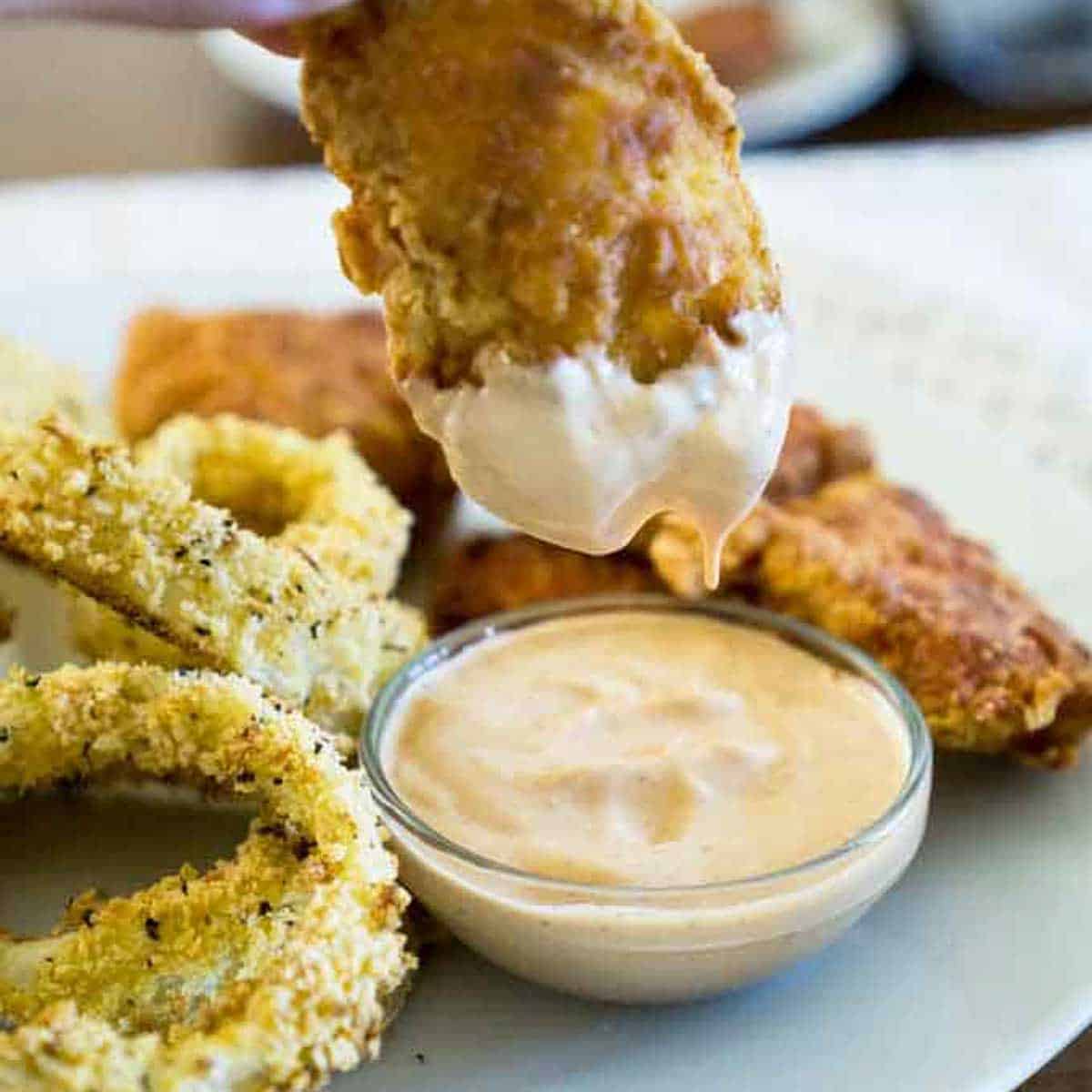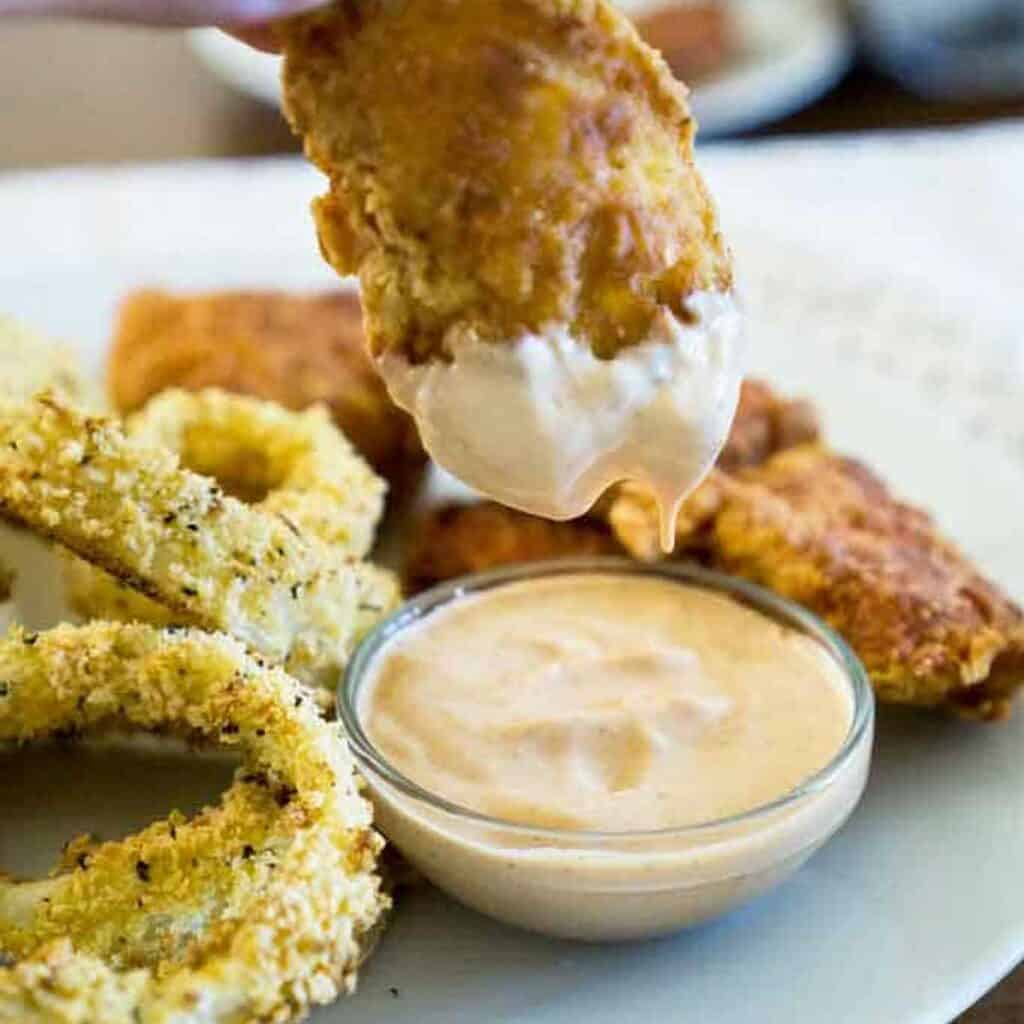 Dipping sauce
Dipping sauces are also a great option to accompany pigs in a blanket, especially when they're served as an appetizer.
Marinara sauce, copycat Zax sauce, spicy brown mustard, barbecue sauce, hot sauce, cheese dip, cream cheese dip, chili cheese dip, honey mustard, and dijon mustard are all good choices, but the possibilities are endless.
Pasta salad
Pasta salad and pigs in a blanket would make a great lunch for you and the kids or even a dinner for a busy night. Italian pasta salad, Tuscan pasta salad, and creamy chicken pasta salad would all make a great side dish for this easy recipe.     
Fruit salad
Fruit salad and pigs in a blanket would make a nice, light and simple, perfect size lunch for a picnic on a hot summer day or a healthy and easy snack or meal to make for your kids and their friends for a sleepover.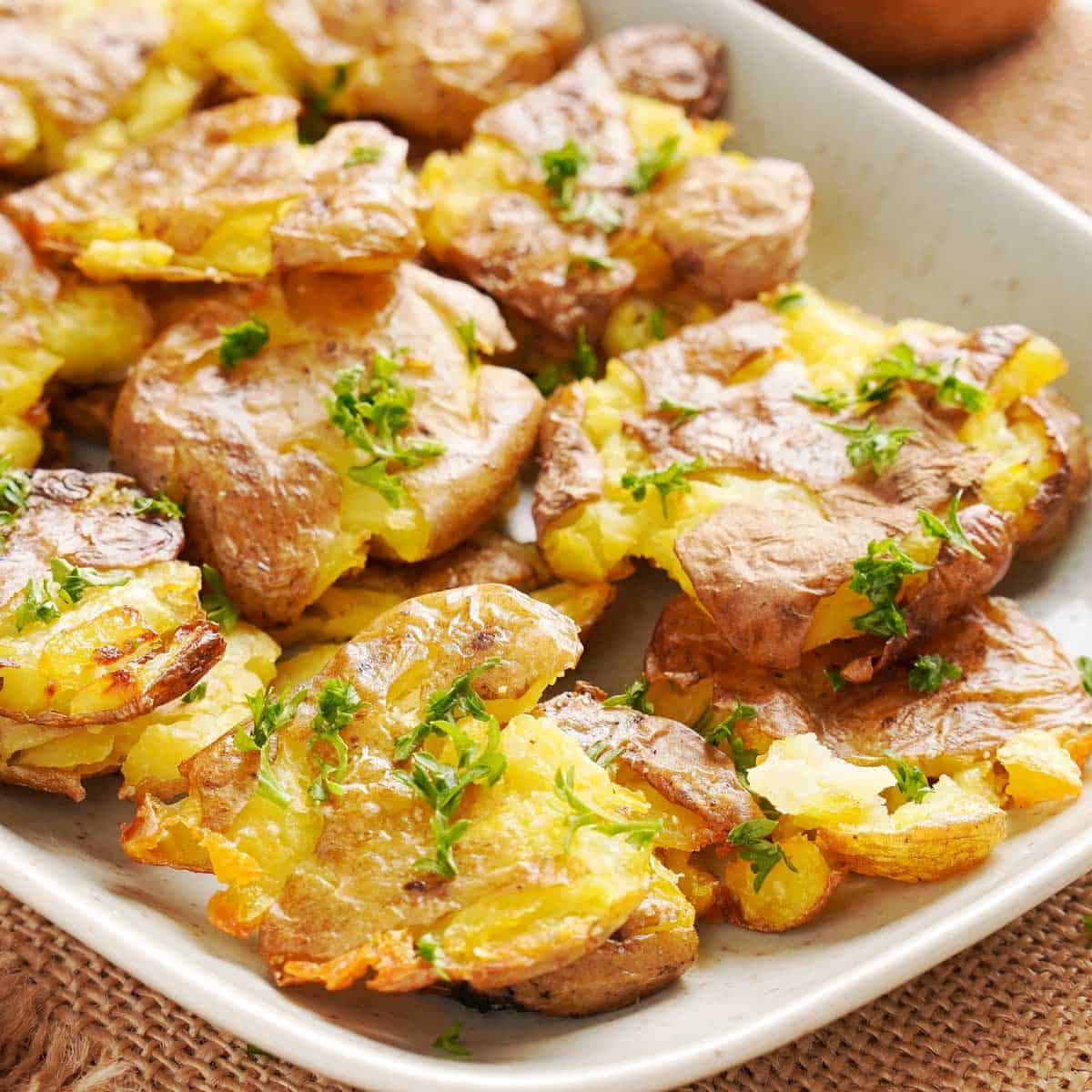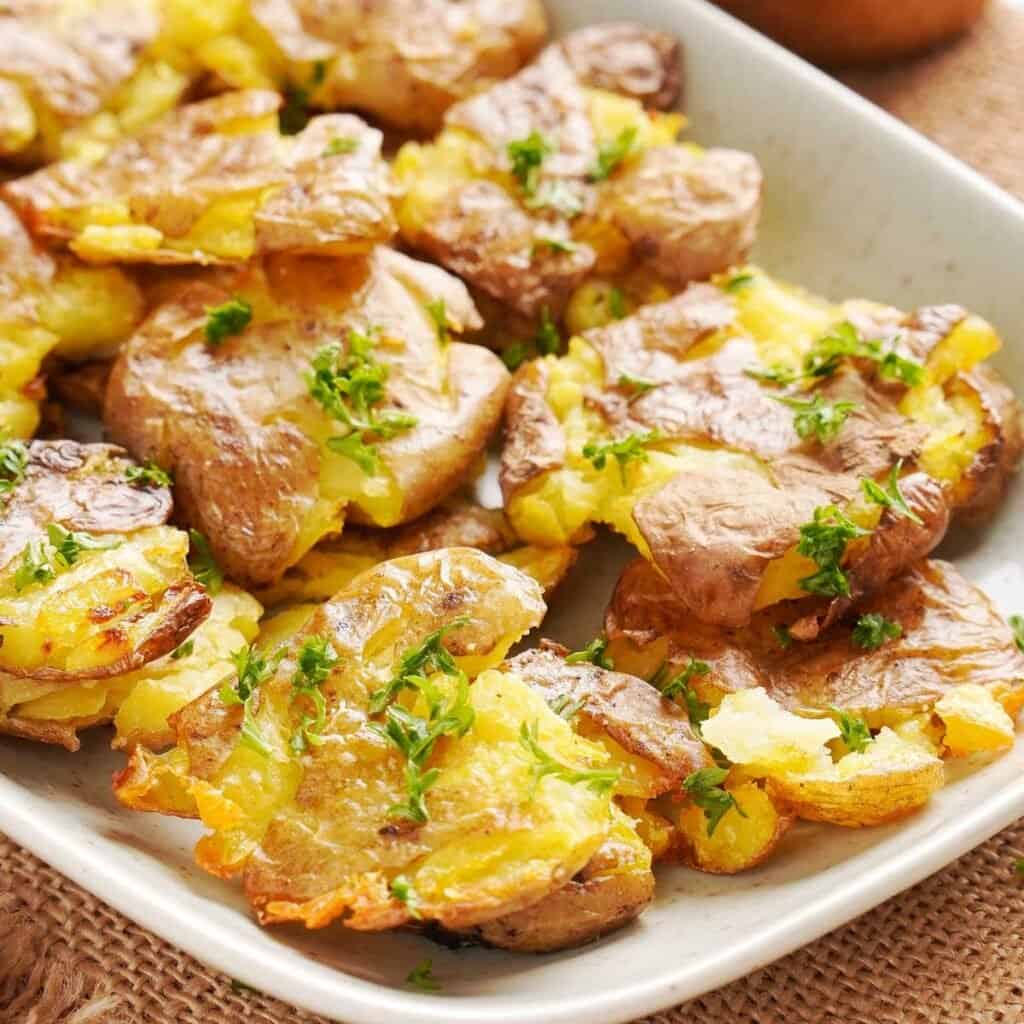 Potatoes
Cheesy garlic mashed potatoes or cheddar chive mashed potatoes would make an easy side dish with mini pigs in a blanket for a filling meal.
You can also serve them with crispy smashed potatoes or tater tots or fries.
Meatballs
My crockpot apple jelly meatballs are a big hit in the appetizer category and would work well served with crescent roll pigs in a blanket. These meatballs are one of the best side dishes or appetizers for parties or any kind of gathering because you dump the ingredients in a slow cooker, and your work is done. Plus, they are delicious! 
Soup
If you're trying to make a complete meal out of pigs in a blanket rather than an appetizer spread, soup is the perfect addition! Easy broccoli cheese soup, instant pot chicken noodle soup, or Olive Garden copycat chicken gnocchi are just a few examples of soups you could serve with pigs in a blanket.
Throw your favorite soup recipe in the crock pot, and then all you need is 20 minutes to make pigs in a blanket for a next level meal with very little effort.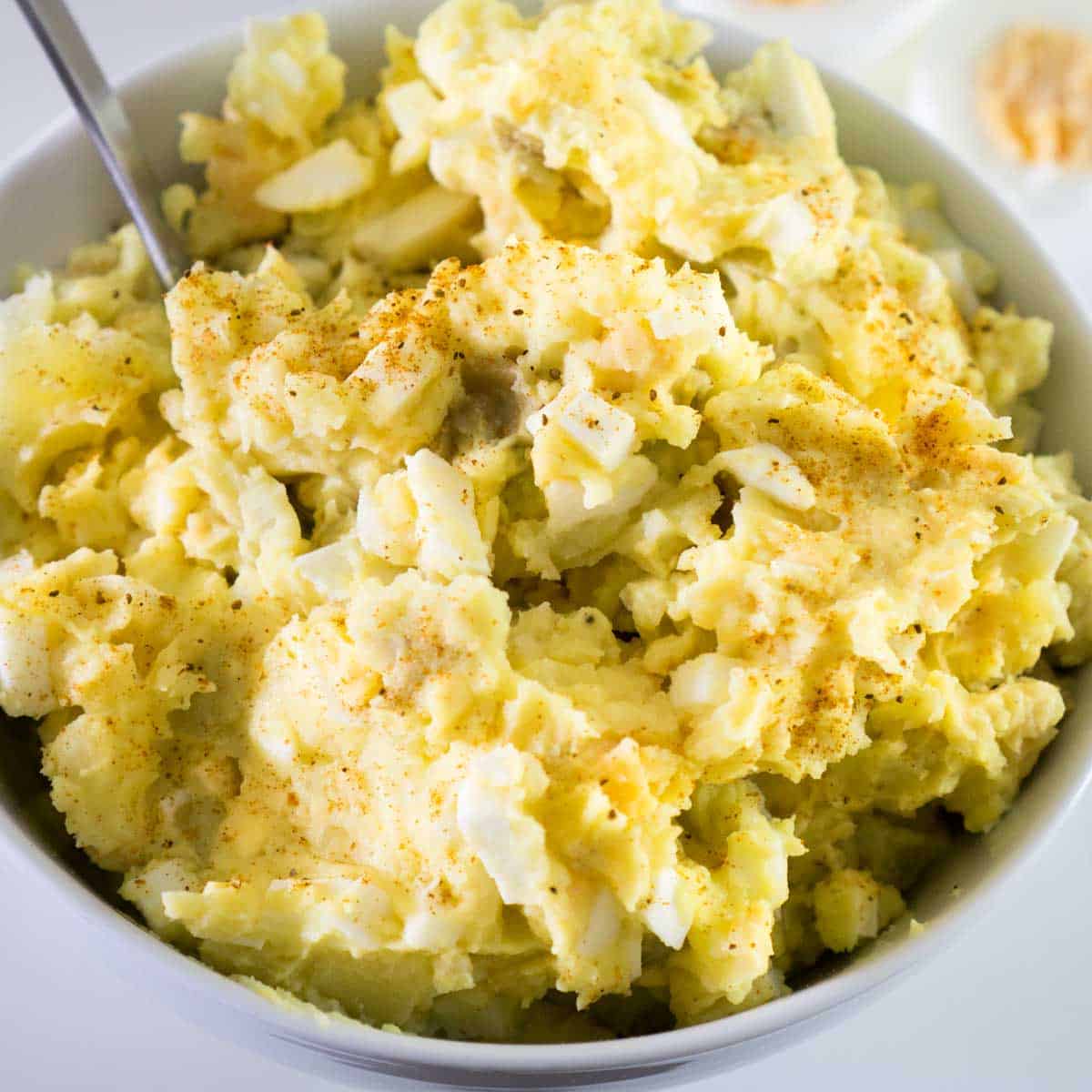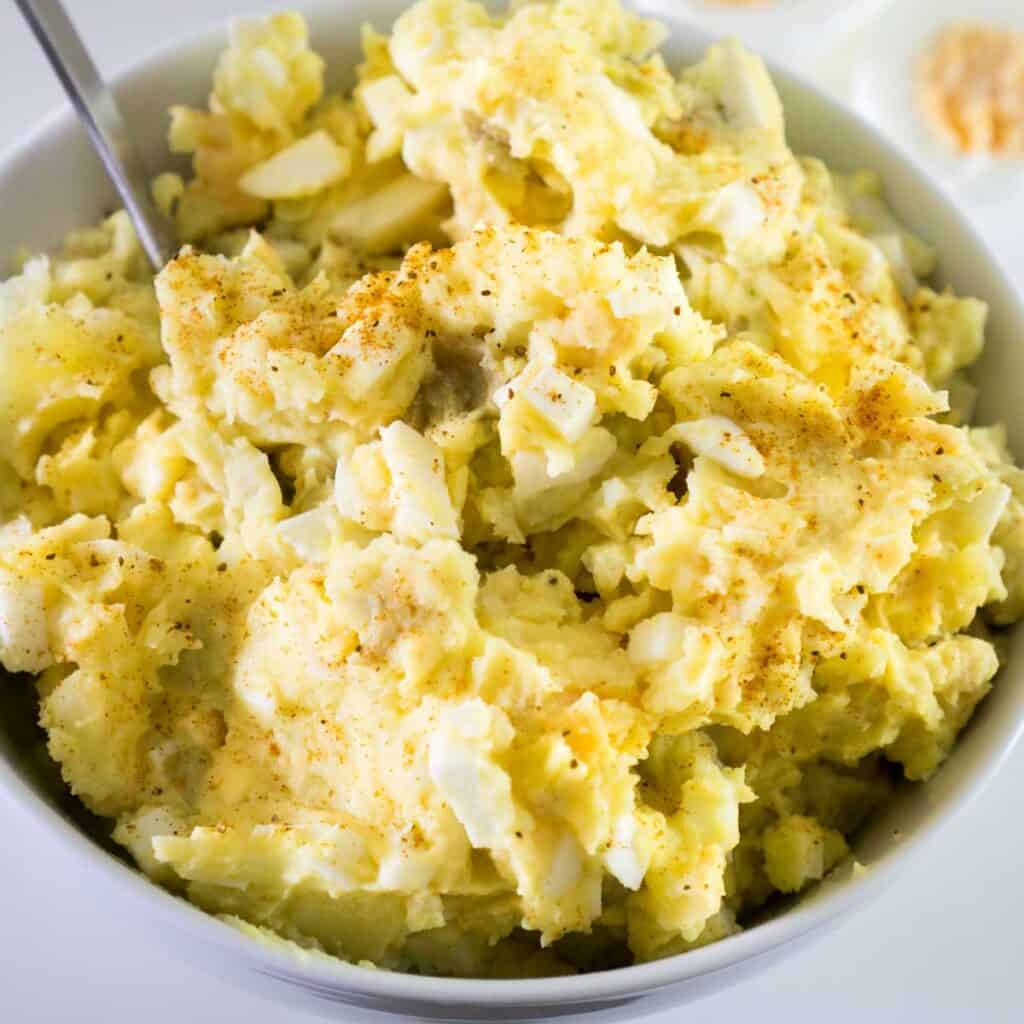 Potato Salad
Deviled egg potato salad and homemade pigs in a blanket are two simple recipes that would make a great quick and easy meal for a busy day. These two are also great options to throw together and take to that cookout you've been invited to!
Pigs in a blanket are a classic appetizer that are sure to be a hit at any gathering or any snack or meal. They're so easy to pair with almost anything! With so many delicious accompaniments to choose from, you'll be sure to please everyone's tastebuds.