Thanks to everyone who left such sweet wishes for me over on Facebook the past few days, my husband and I had an amazing weekend getaway for my birthday and our anniversary-we had a blast at my alma mater Clemson seeing an amazing football game and exploring Greenville, SC! It' definitely nice to be back home with our boys though!
Back to the fun stuff-can you believe tomorrow it's October? The countdown to Halloween can begin! To celebrate I am pairing with some of my favorite blogging buddies to share Halloween projects this week! (Scroll down to see their projects int he linky at the bottom of the post, new projects will pop up there all week!!
I created a free printable Halloween Bucket list with fun fall activities for our family to do-I just love fall!!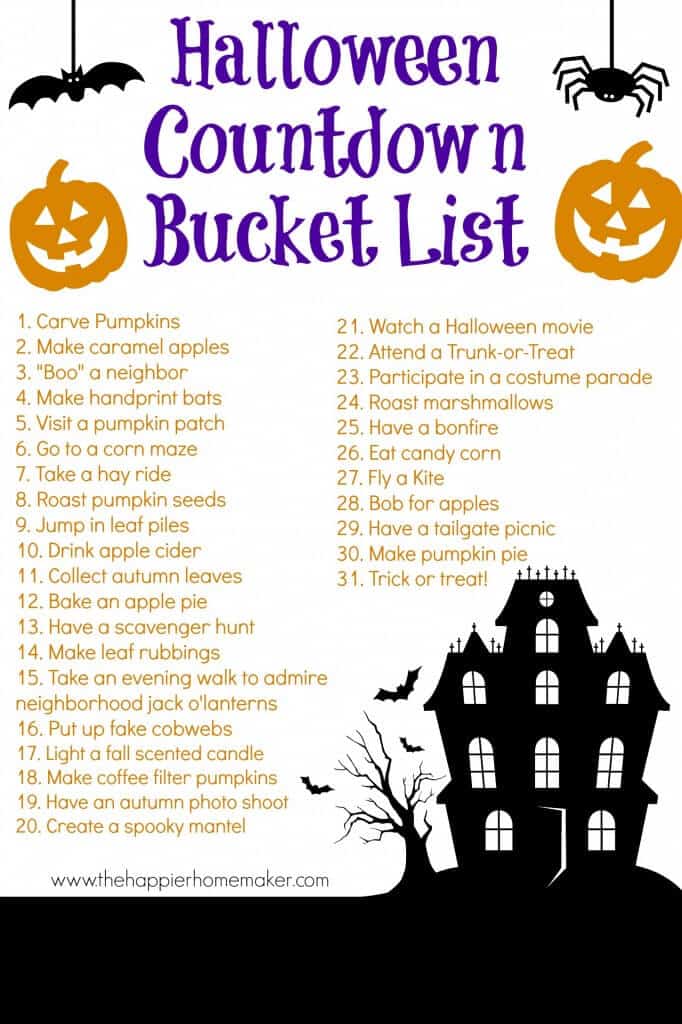 To print your own pdf of this bucket list, click here.