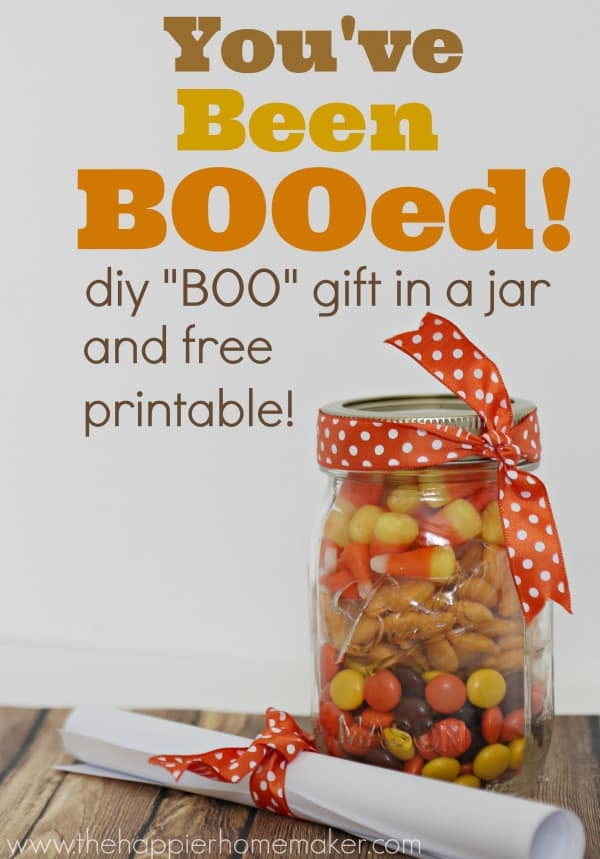 Have you been "BOOed" yet this year?
Every year my neighborhood gets covered in "We've Been BOOed" signs through the month of October. If you're not familiar with the tradition, generally you leave a surprise goodie bag at a neighbor's house along with an instruction sheet to continue paying it forward and a sign to post on their door that identifies them as having already been "BOOed!"
My kiddos love sneaking a surprise to a neighbor, although truth be told they aren't the best as not spilling the beans!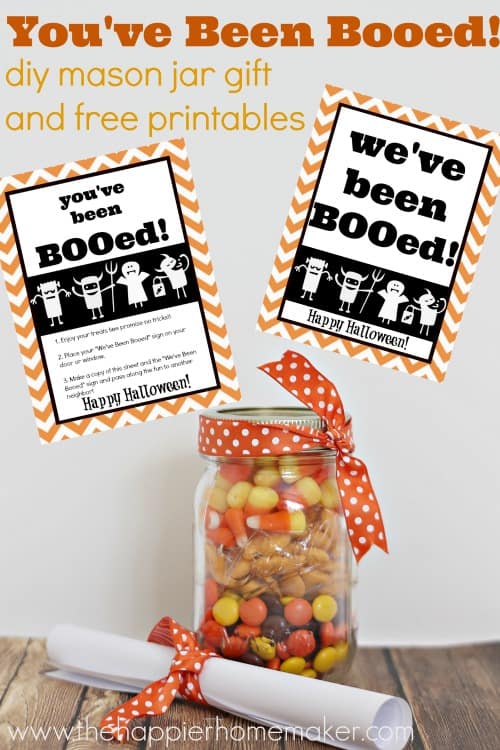 For our BOO treat this year I made a gift in a jar.  I filled the bottom third of my jar with Reeces Pieces, then added a plastic bag full of goldfish crackers for the second layer.  I topped it off with candy corn (a classic!) and a pretty orange bow. I like to add the goldfish in there especially for families with younger children that might not be able to indulge in the sweets that older kids can.
Too easy and so fun, am I right? I hope you're inspired to go "BOO" a neighbor this month.  Click on either of the images above to download your own free printable pdf!