Spread Halloween fun when you gift your neighbors with "You've Been BOOed" printable and surprise gift!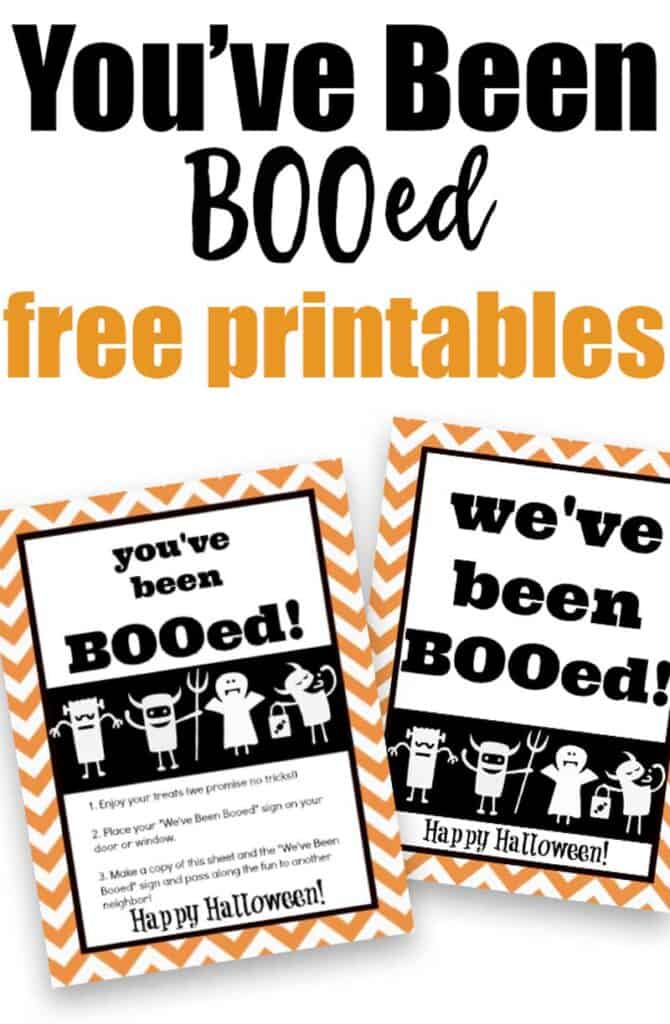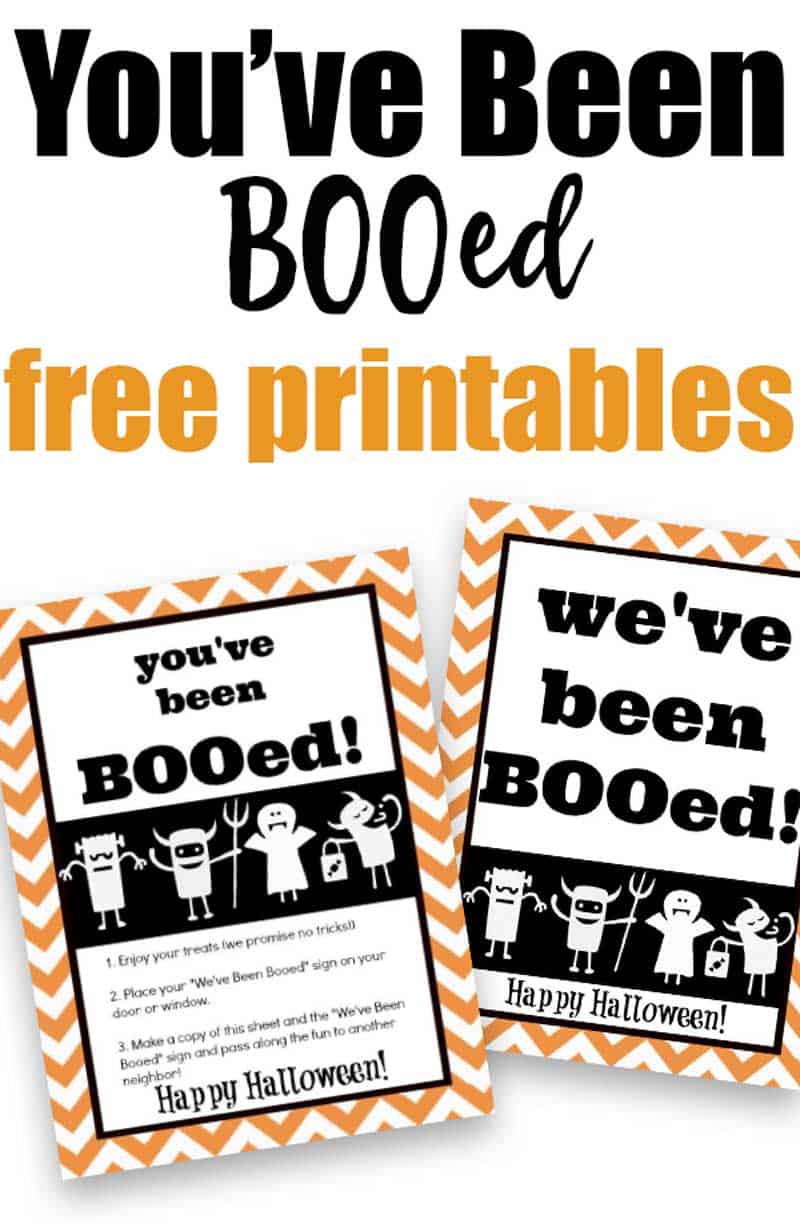 What is You've Been BOOed?
Have you been "BOOed" yet this year?
Every year my neighborhood gets covered in "We've Been BOOed" signs through the month of October. If you're not familiar with the tradition, generally you leave a surprise goodie bag at a neighbor's house along with an instruction sheet to continue paying it forward and a sign to post on their door that identifies them as having already been "BOOed!"
My kiddos love sneaking a surprise to a neighbor, although truth be told they aren't the best as not spilling the beans!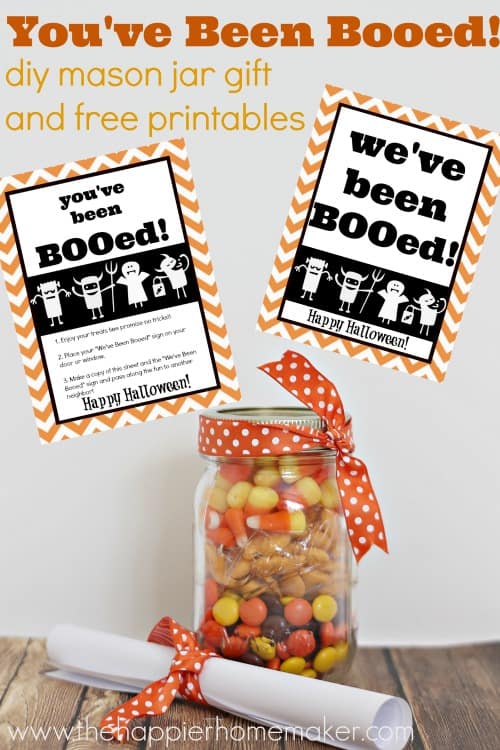 What is a BOO Bag?
Some areas call this tradition "ghosting" or "boo-gramming" or leaving Boo Bags or Boo Baskets. Any way you describe it, it's a fun tradition!
How to Make a You've Been BOOed Treat
For our BOO treat this year I made a gift in a jar. I filled the bottom third of my jar with Reeces Pieces, then added a plastic bag full of goldfish crackers for the second layer.
I topped it off with candy corn (a classic!) and a pretty orange bow. I like to add the goldfish in there especially for families with younger children that might not be able to indulge in the sweets that older kids can.
You've Been BOOed and Boo Basket Gift Ideas
candy
homemade cookies or cupcakes
fruit snacks
juice boxes
Halloween stickers
Halloween pencils
glow sticks
Halloween socks or other accessories
coloring books and crayons
For a grown-up take on the You've Been BOOed tradition, check out my You've Been BOOzed wine & liquor tags!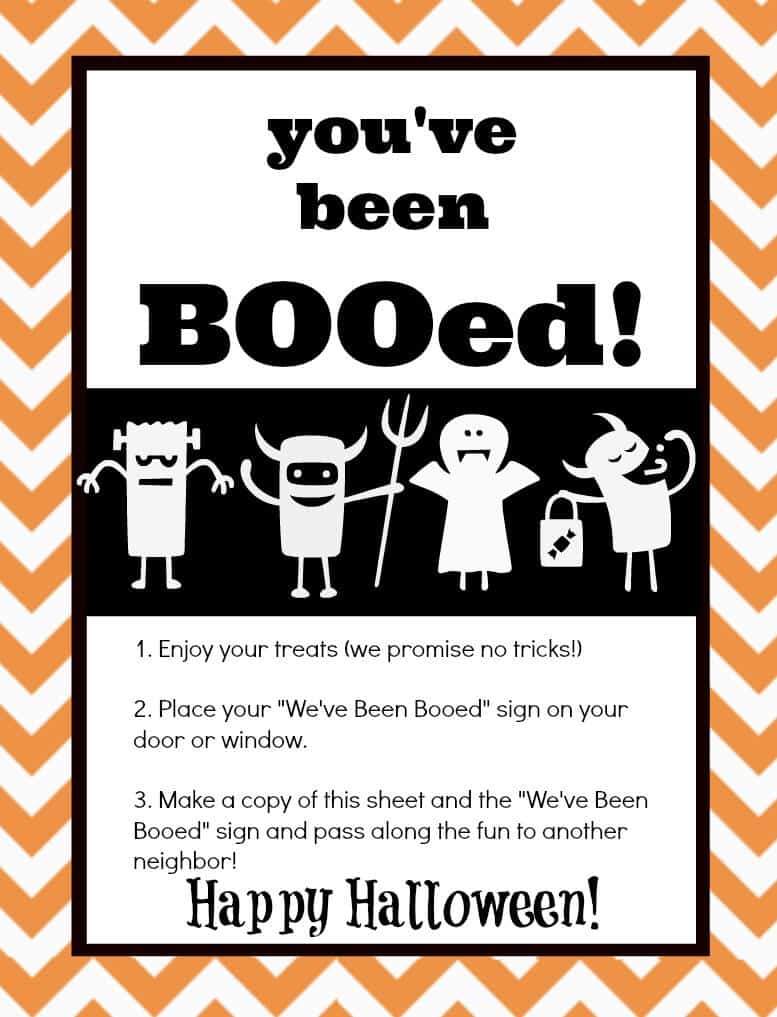 Click HERE for the You've been BOOed printable with instructions and HERE for the We've Been BOOed printable.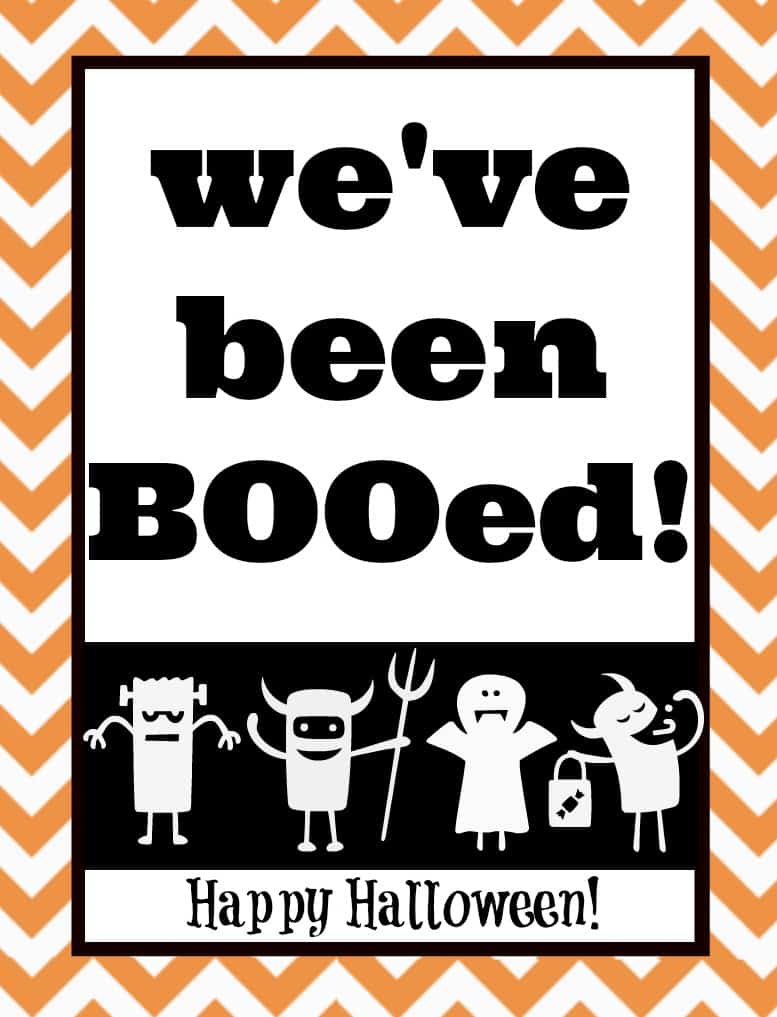 Too easy and so fun, am I right? I hope you're inspired to go "BOO" a neighbor this month.
This blog post was originally published October 2013 and updated with additional information October 2019.