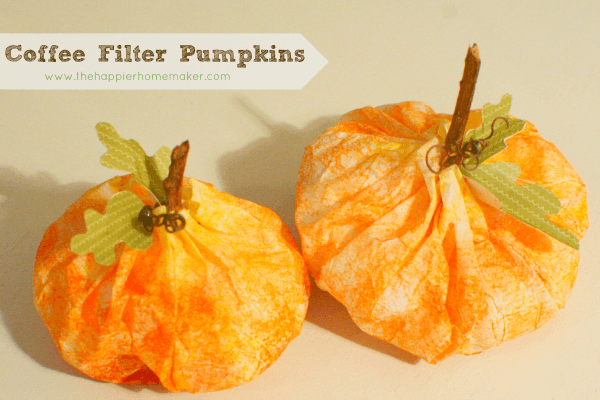 Here is a cute and easy little craft perfect for this time of year-coffee filter pumpkins! These little guys are just so cute!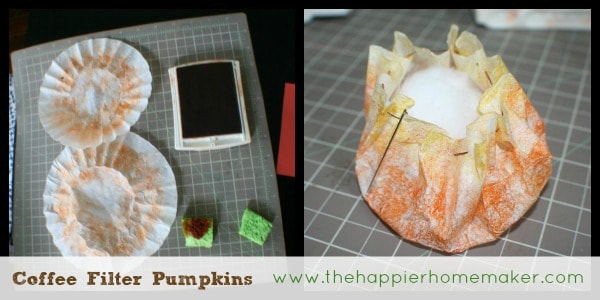 To make the pumpkins start with-you guessed it-coffee filters! You can use white or natural filters depending on your desired end color.  I only had the white ones one hand.  I used one large and one small filter. 
First I sponged ink in oranges and yellows on the filter to create the pumpkin's shading, then basted around the outer edge with some thread.  I stuff the pumpkin with fiberfill (you can use cotton balls, pom poms, whatever you have on hand) and then pulled the string to close the pumpkin. 
Adjust the fill to achieve the desired fullness of the pumpkin. I added a small twig and grapevine curls from an old grapevine wreath as well as some scrapbook paper leaves-all attached with hot glue.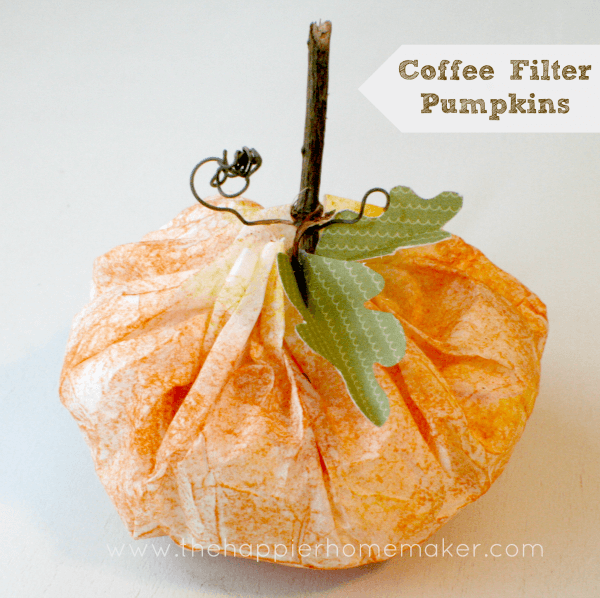 That's it! Easily a fifteen-minute craft! I hope you like it-I have more pumpkins up my sleeve this week so check back soon!
More fall and Halloween ideas you might like: