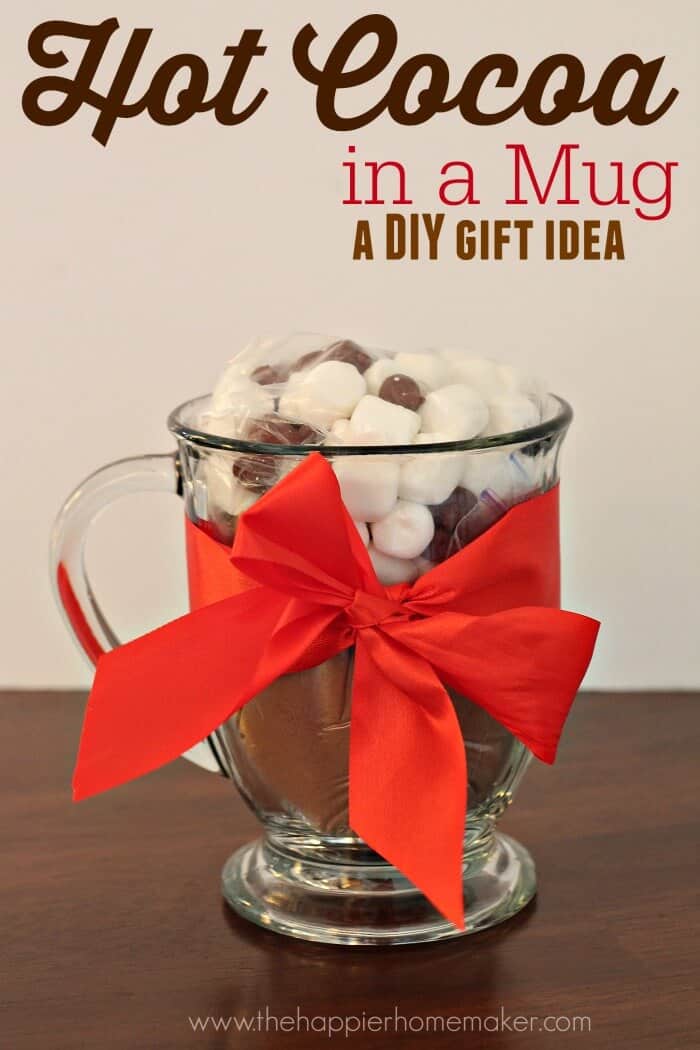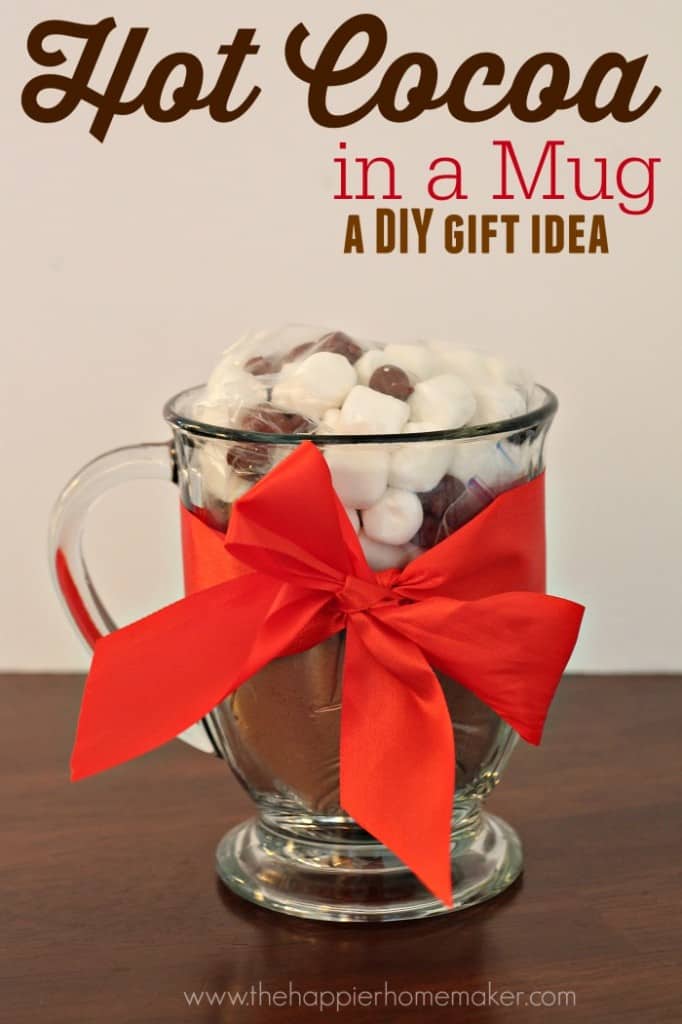 Are you thinking about DIY gifts yet this year?  I love making homemade gifts during the holidays-not only is it more personal than something store-bought, but it's a budget saver as well. One of my favorite quickie gifts to make is this Hot Cocoa Mix in a Mug and how cute is it all tied up in a pretty bow-perfect for neighbor or teacher gifts and easy enough for the kids to make!
Supplies:
4 tablespoon cocoa powder
4 tablespoon sugar
8 tablespoon powdered milk
½ cup mini marshmallows
¼ cup chocolate chips (optional)
2 sandwich bags
clear 12-16 oz glass mug (mine was very inexpensive at Walmart)
ribbon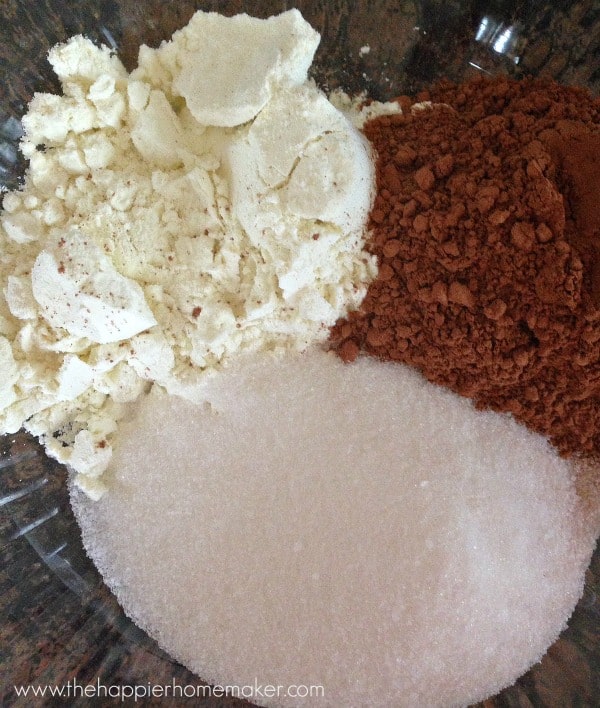 Combine powdered milk, sugar, and cocoa mix in a large bowl until well blended. Pour mix into a sandwich bag and seal, making sure all the air has been squeezed out.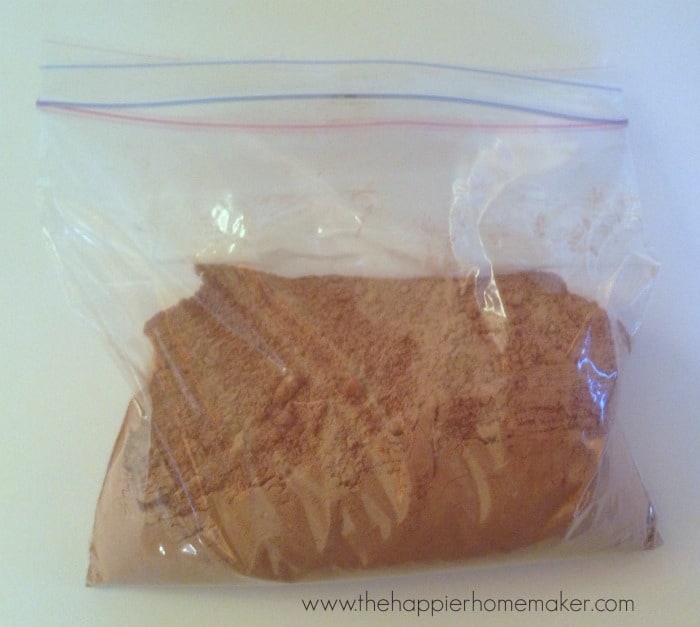 Twist the bag and place in the bottom of the mug with the sealed edges facing up.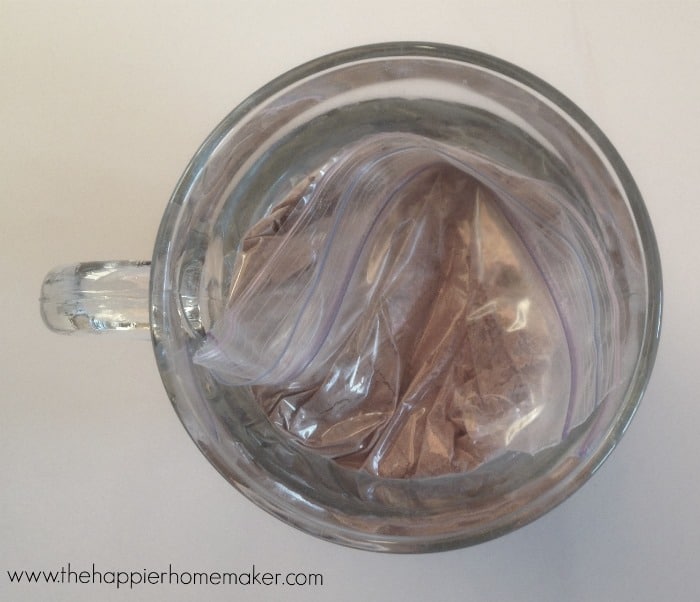 Add marshamallows and chocolate chips to the sandwich bag. Squeeze all excess air out of the bag and twist to form a "ball" of marshmallows. Place this bag into the mug on top of the cocoa bag with the sealed edges facing down so the sealed edges are hidden between the two bags.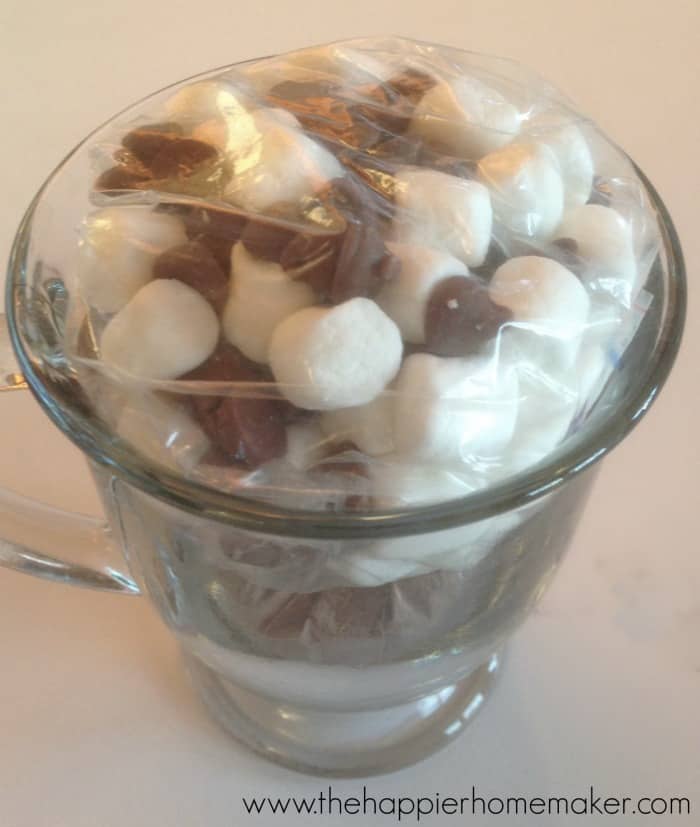 Tie a bow around the middle of the mug to disguise the area where the two bags meet and gift with a tag instructing the recipient to add 3 tablespoon of the mix to hot water.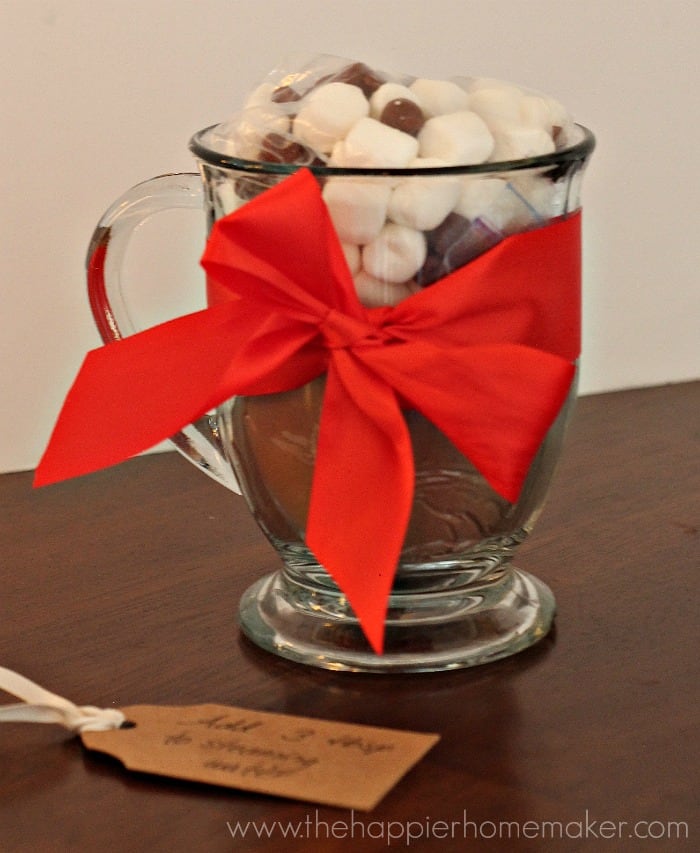 How easy is that? And so pretty!
Do you like to make homemade gifts as well? What are your favorite DIY gifts to make or receive? If you're looking for more DIY gift ideas check out my two most popular: Chocolate Chip Cookie Mix in a Jar or Homemade Limoncello recipe or this round up of my favorite DIY Gifts (that people actually WANT to receive!)