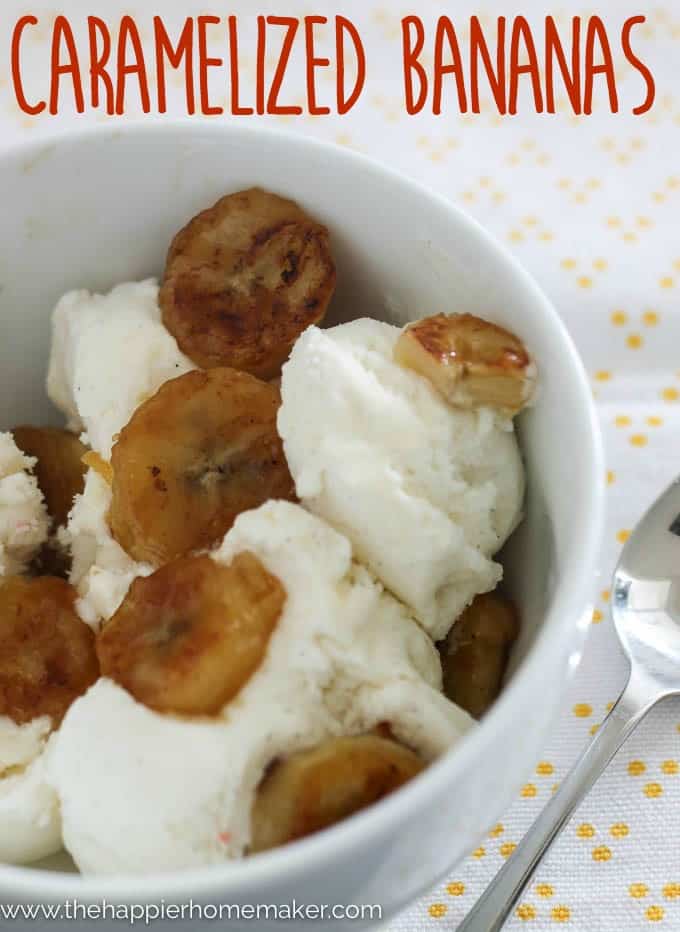 I mentioned the other day that we had a bit of strep throat make it's rounds through our house around the same time we had the big blizzard.  Ever since my oldest had his tonsils out a few years ago my boys automatically associate ice cream with sore throats so of course I was getting lots of requests! When I serve ice cream I usually offer everyone a few topping choices-sprinkles, chocolate syrup, etc.  This time I wanted to change it up a bit so I made these delicious caramelized bananas to top it off instead-if you haven't tried them you're in a for a treat!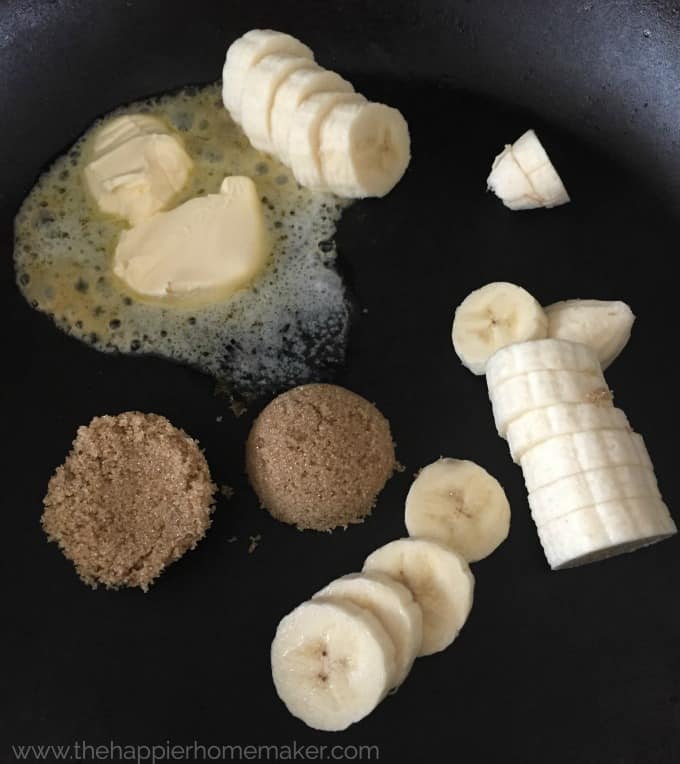 Ingredients:
1 medium banana, sliced
2 tablespoons butter
2 tablespoons brown sugar
Instructions:
Put all ingredients in a skillet over medium heat and cook until bananas are browned-about 3 minutes per side.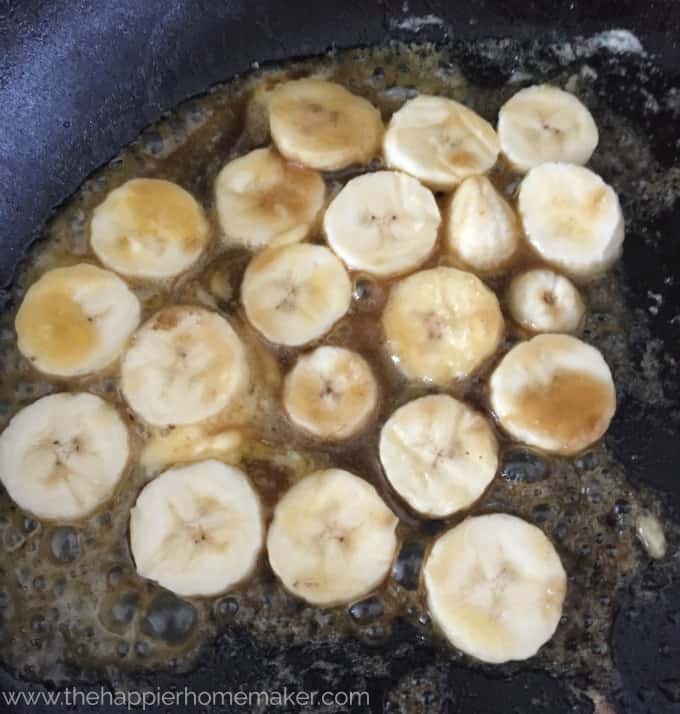 These are delicious by themselves or of course over ice cream-my favorite way to eat them! Drizzle the syrup from the pan over it too-amazing!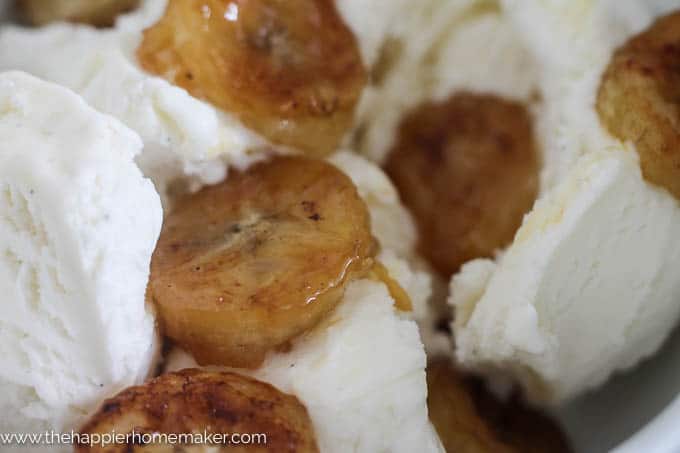 Is your mouth watering yet?
Here are a few other of my favorite banana treats:
Breakfast Banana Split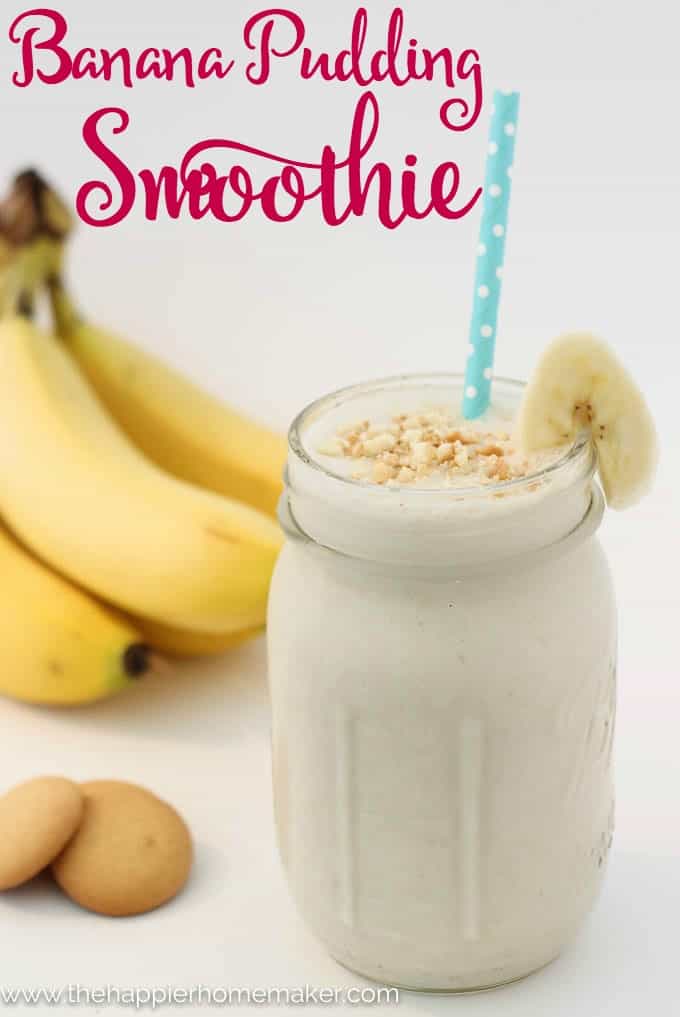 Banana Pudding Smoothie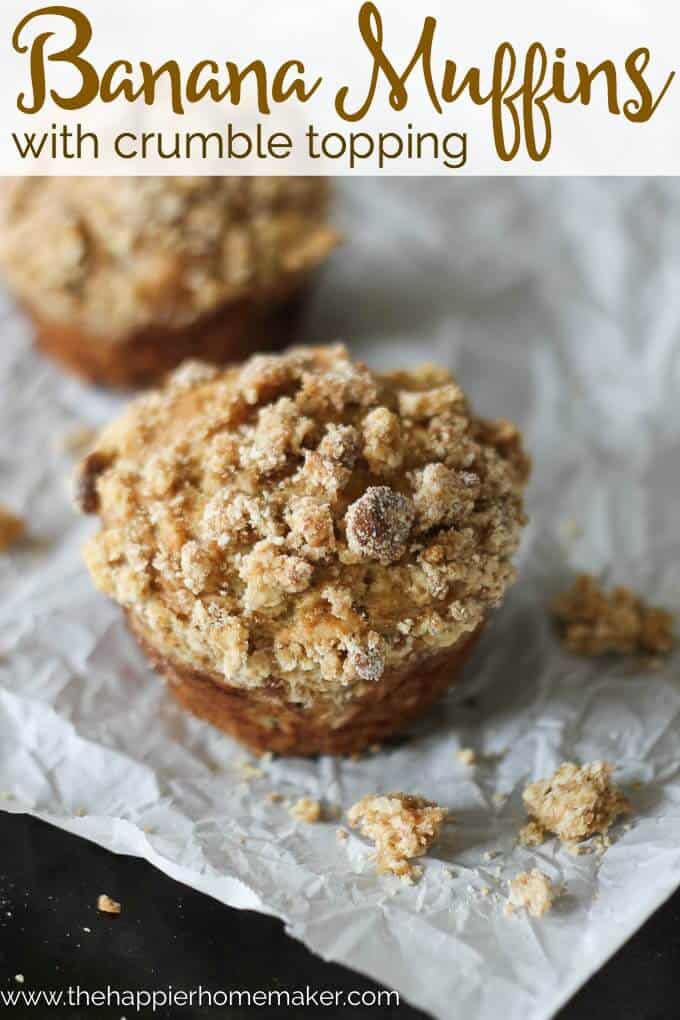 Banana Muffins with Crumble Topping