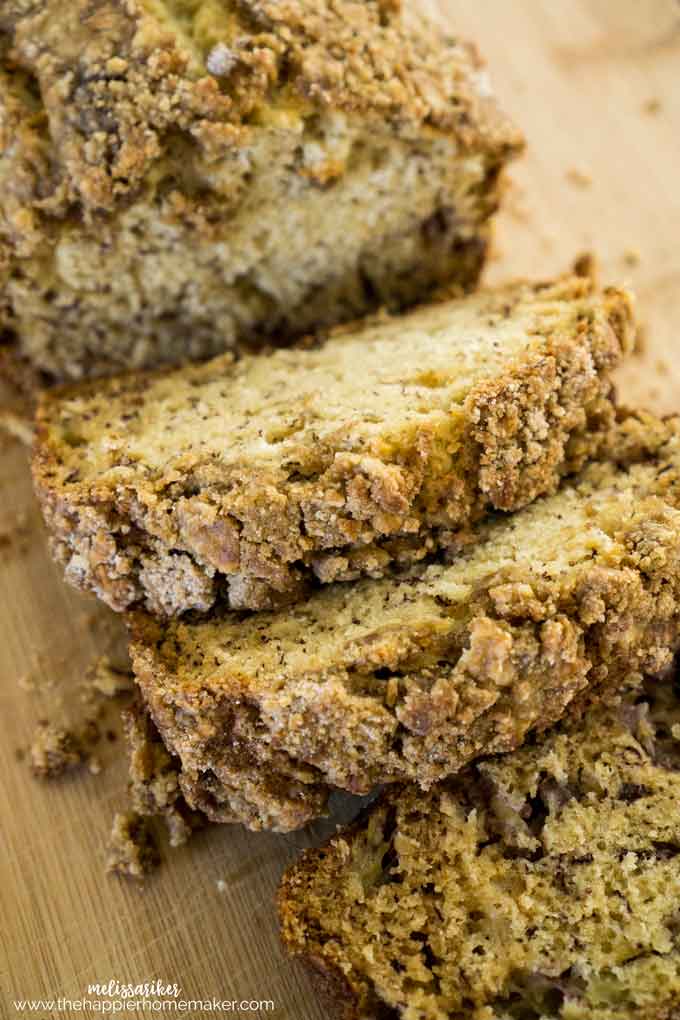 A good banana bread recipe is a must for every home-don't you think? I know for my family if we have one banana my three boys will fight to the death over it...if I have 10, no one will eat them and they'll all go overripe, anyone else?? This Banana Bread with Streusel Topping is a slightly more "fancy" version of my favorite banana bread recipe-it can also be made in muffins as well.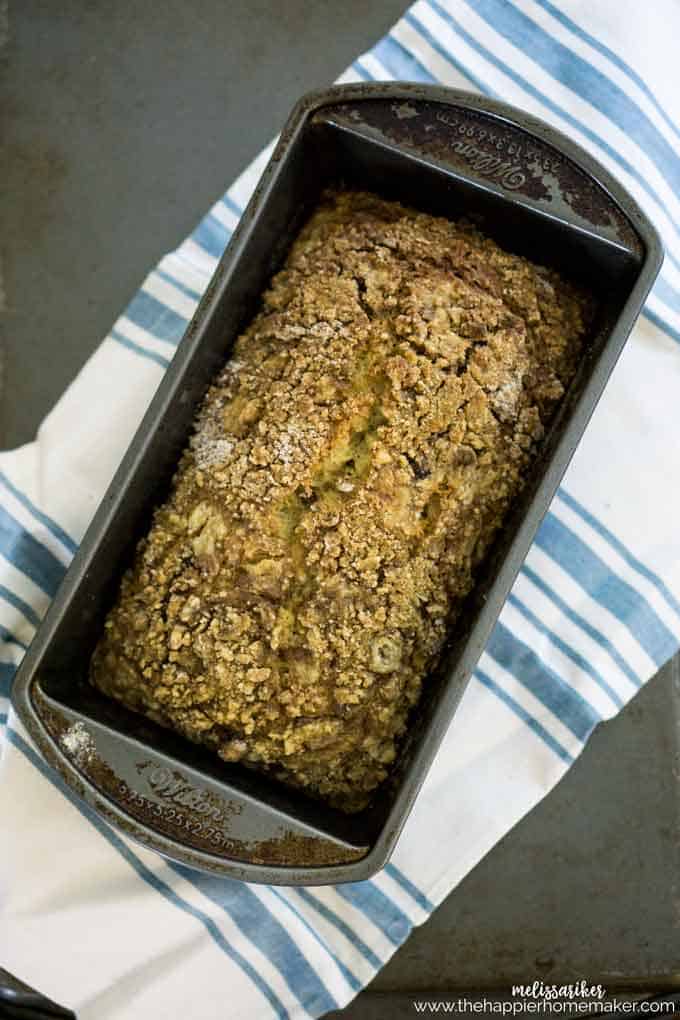 Just like my standard recipe this bread is super easy to make-no hard to find ingredients and you can mix it by hand-leave that mixer in the cabinet! The streusel topping adds a sweet crunch to the top. This recipe is best if eaten within a day or two as the streusel won't keep it's crisp for long, but luckily it gets eaten up pretty quickly so it never lasts that long anyways!
Ingredients:
3-4 ripe bananas, smashed
⅓ cup melted butter
¾ cup sugar
1 egg, beaten
1 teaspoon vanilla
1 teaspoon baking soda
pinch of salt
1 ½ cups all purpose flour
For the Topping:
⅓ cup flour
¼ cup dark brown sugar, packed
4 tablespoons butter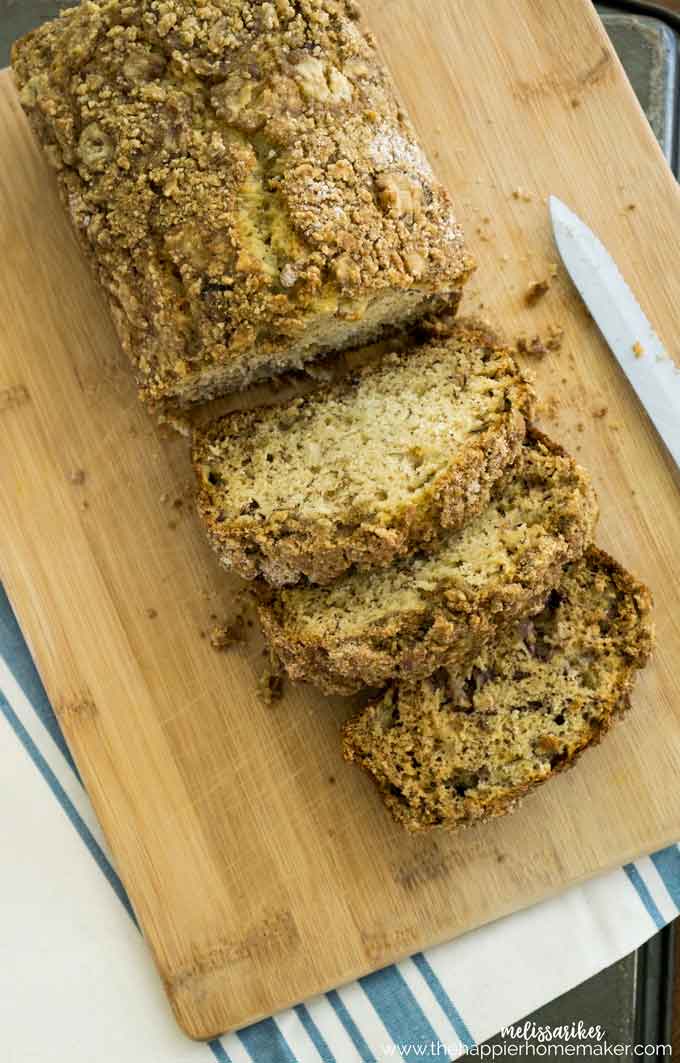 Instructions:
Preheat oven to 350 degrees. Spray a 9 by 5" loaf pan with nonstick spray.
In a large bowl mash the bananas with a fork or potato masher. Add melted butter, sugar, egg and vanilla and mix well until uniform. Add baking soda, salt and flour and mix well. Pour into prepared pan.
In a small bowl combine ⅓ cup flour and brown sugar-stir together. Cut in butter with two knives until a crumbly mixture is formed. Sprinkle mixture over bread batter and press down slightly with the back of a spoon. Bake for 50 minutes or until a toothpick inserted in the center comes out clean.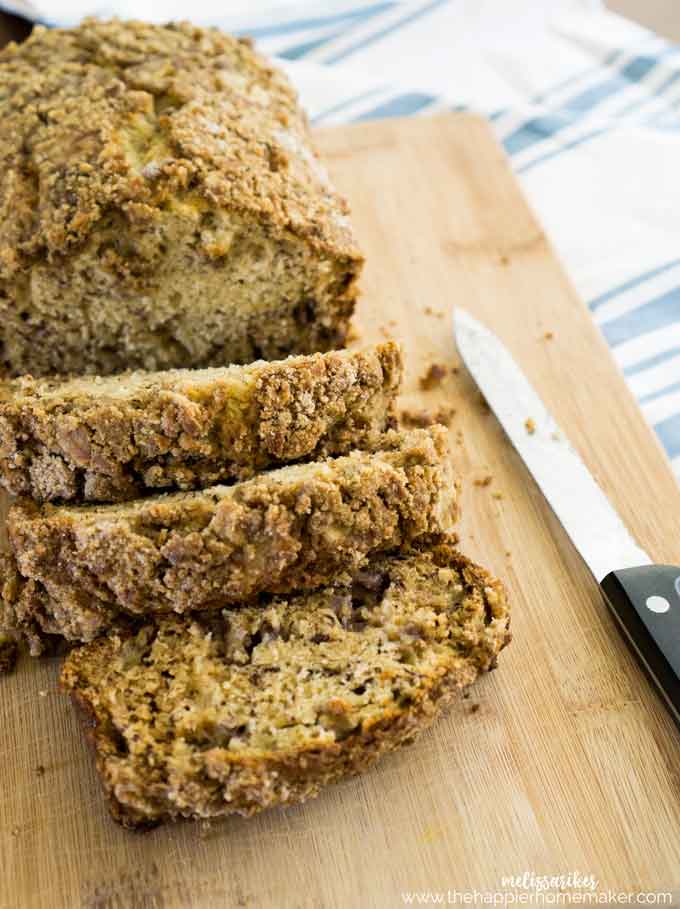 I hope you enjoy this recipe! Here are a few other quick breads you might like as well: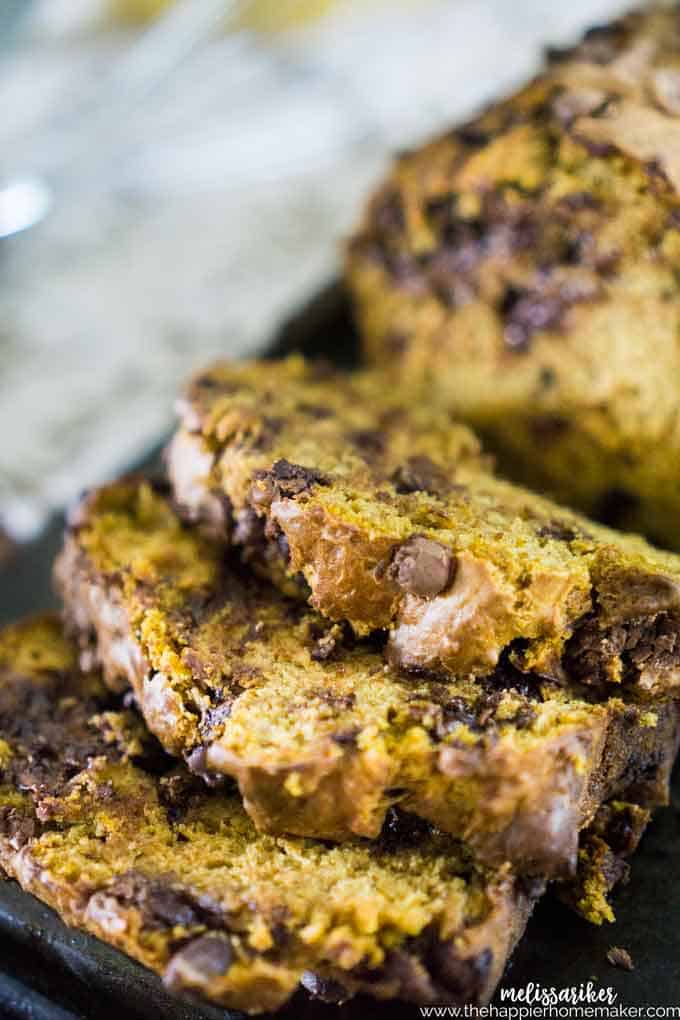 Chocolate Chip Pumpkin Zucchini Bread