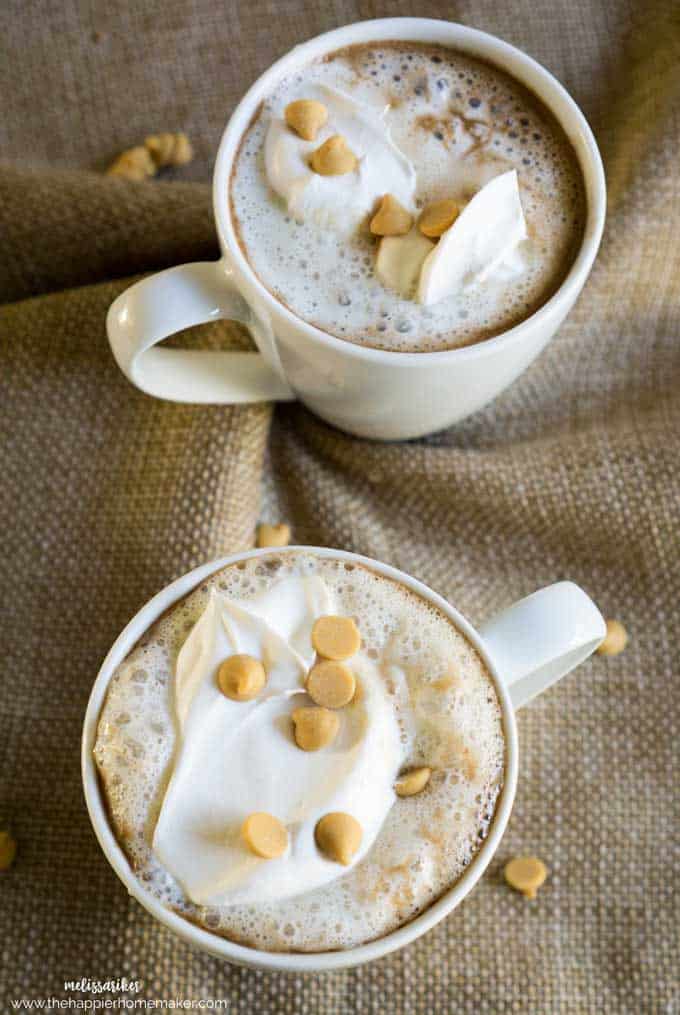 Almost every day for a week now we've been waking up to frost. I don't think I quite realized that England was going to get this chilly so early in the year. My parents were visiting the past few weeks and while we were enjoying rainy, cold weather here they were missing 80 degree high temperatures in Virginia! This past weekend we did get a break from the rain so we headed out sightseeing and when we returned I warmed up the family with a delicious homemade Peanut Butter Hot Chocolate!
Isn't the castle gorgeous? It's called Warwick Castle and it's been transformed into a family destination-they have jousting matches and falconry shows and interactive displays as well as the more grownup fun of touring elaborate state rooms and learning about history!
After a chilly cold day touring the castle and an hour long drive home I was ready to get warm and cozy-and how better to warm up than enjoying a hot chocolate? To make it even more perfect, I added some delicious peanut butter to the hot chocolate and I have to tell you-this is going to be my go to drink this winter for sure! Luckily it's easy to make!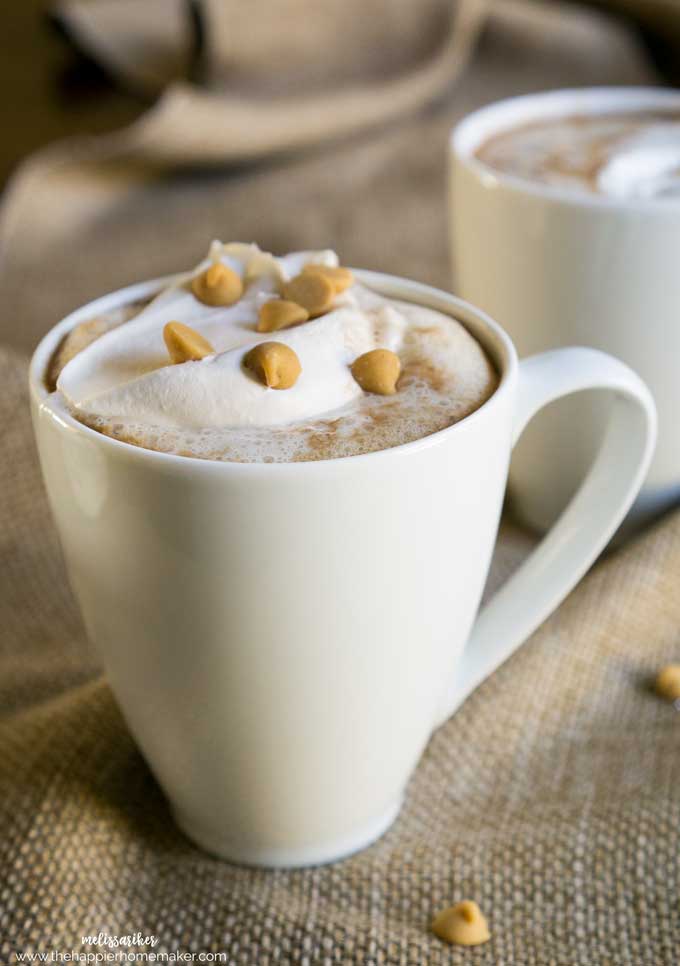 Ingredients:
2 cups skim milk
3/4 cup milk chocolate morsels
3 tablespoon PB2 powdered peanut butter
Combine all ingredients in a small saucepan and heat on medium heat stirring often until chocolate is melted. Serve in two mugs, top with whipped cream and peanut butter morsels if desired.
I like to use skim milk and PB2 in this recipe to keep it on the healthy side-if you prefer to use regular peanut butter substitute 2 tablespoons of creamy peanut butter for the PB2.
I hope it's not to chilly in your neck of the woods! Please let me know what you think of this recipe in the comments-I love hearing from you!