What to serve with biscuits and gravy, I get asked this question all the time after readers try my favorite homemade drop biscuits and country white gravy or Southern sausage gravy!
From Southern classics like fried green tomatoes to more unconventional sides, here are 8 of my favorite side dishes for this comforting breakfast dish!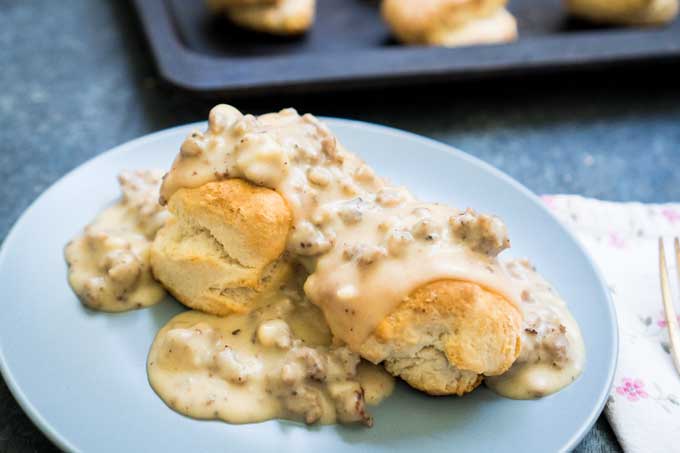 Biscuits and gravy is a dish going back quite a ways in Southern US history. According to the Washington Post:
Biscuits and gravy in some form may go back as early as the Revolutionary War, but many food writers and culinary historians position its birthplace in Southern Appalachia in the late 1800s. Lumber was one of the main industries of the region, which supports the origin story that sausage gravy was also called sawmill gravy. It was the ideal cheap and calorie-dense fuel for sawmill workers lifting heavy logs all day long, and the perfect tool for making the era's biscuits more palatable.
Because of the dish's Southern roots, I have to start the side dish list with another Southern classic: Fried Green Tomatoes!
Tomatoes are picked from the vine before ripening and dredged in a cornmeal breading and fried to crispy golden perfection!
This class is usually served with a creamy sauce called "comeback sauce" which is very similar to my copycat Zax sauce.
2. Scrambled Eggs
One of my favorite ways to serve biscuits in gravy is imply to the side of a big batch of fluffy scrambled eggs.
If you are looking for the very best scrambled eggs, look no further than this recipe that features a secret ingredient to getting the lightest, fluffiest eggs ever!
3. Hash Browns
Homemade hash browns are very easy to make and help round out the meal, especially when paired with eggs and biscuits and gravy.
Dice up fresh potatoes and toss with diced onion and a healthy dose of salt and peppers. Stovetop frying gives the potatoes a nice, crispy outside and fluffy inside while the caramelized onions add a ton of flavor.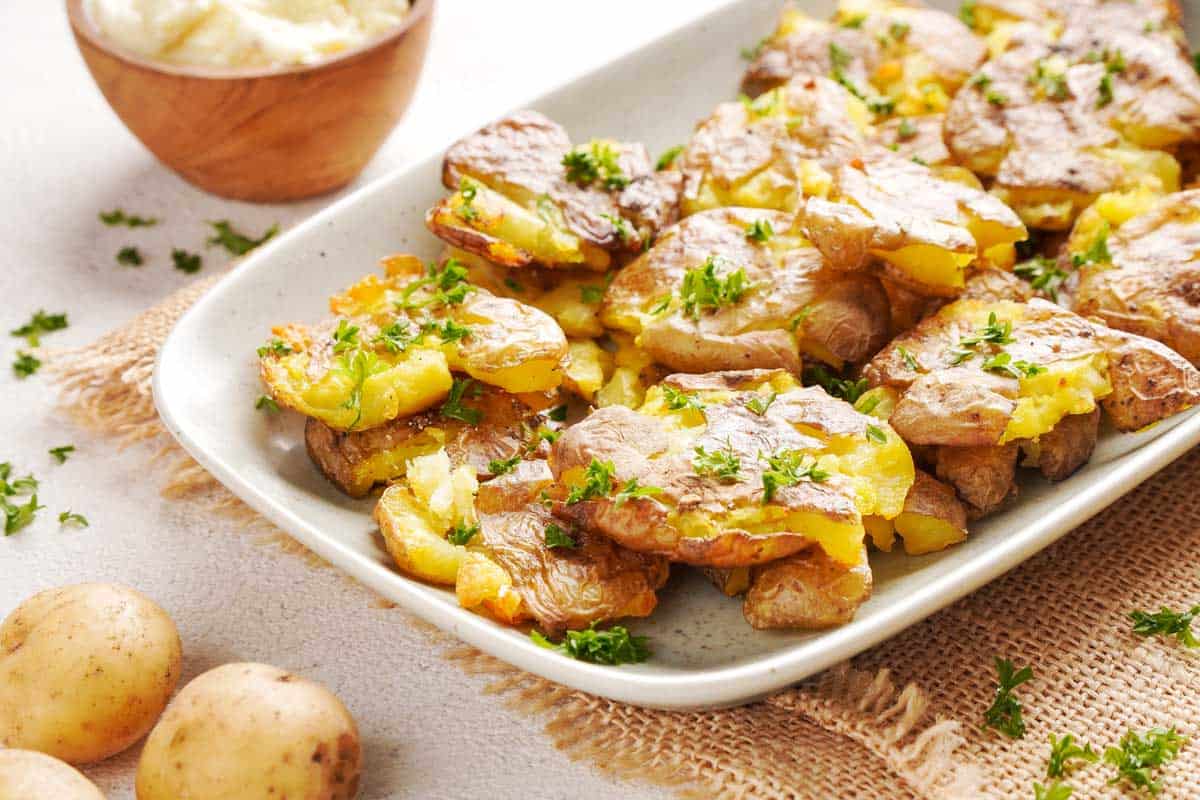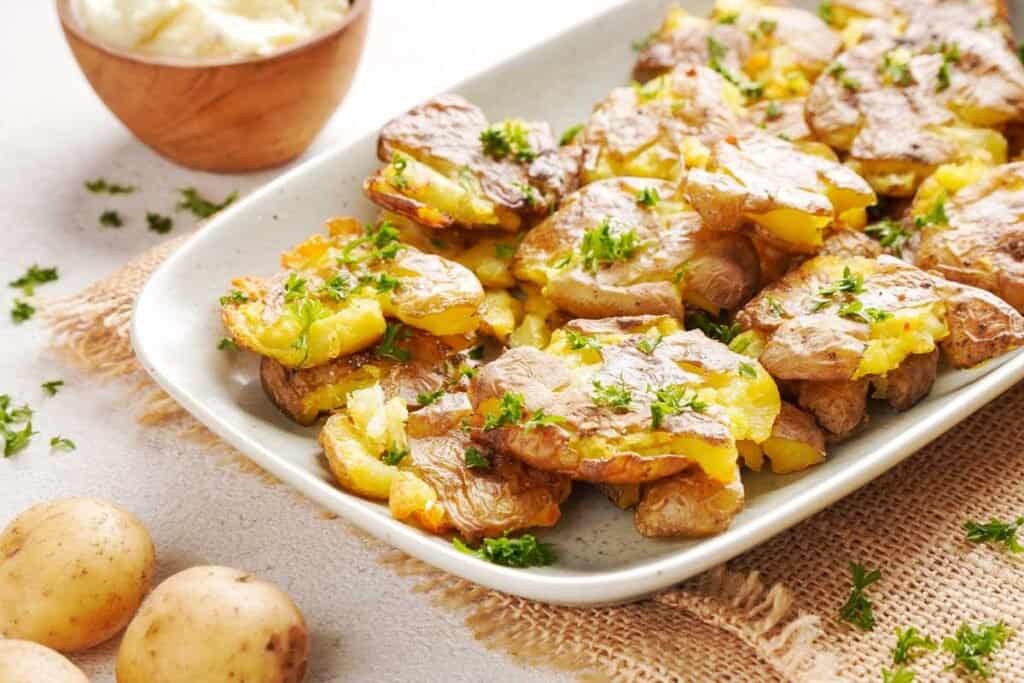 If you prefer not to fry your potatoes, crispy smashed potatoes are an alternative side dish.
Baby potatoes are first boiled to soften them, then smashed and brushed with butter before finishing off in the oven, giving them a nice crispy outside. They are perfect for dipping in your country gravy along with your biscuits!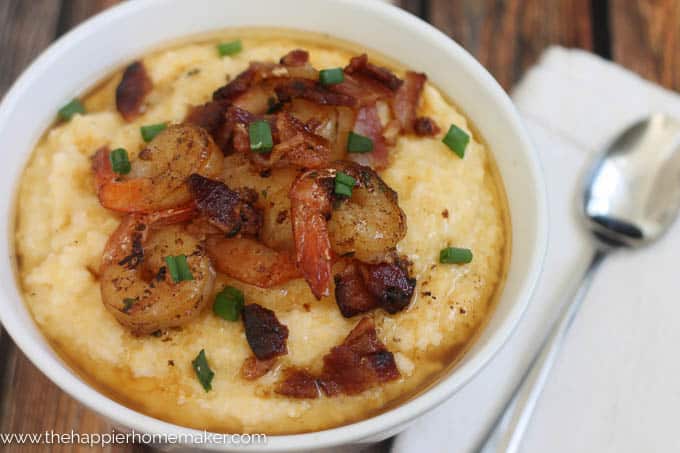 For a larger meal like dinner or when serving guests, offering shrimp and grits along with the biscuits and gravy gives your dinner guests a choice of classic Southern delicacies!
Shrimp and grits is very easy to make at home despite what you may think. Cheesy, creamy grits are topped with bacon and shrimp in a buttery sauce that will make your beg for seconds!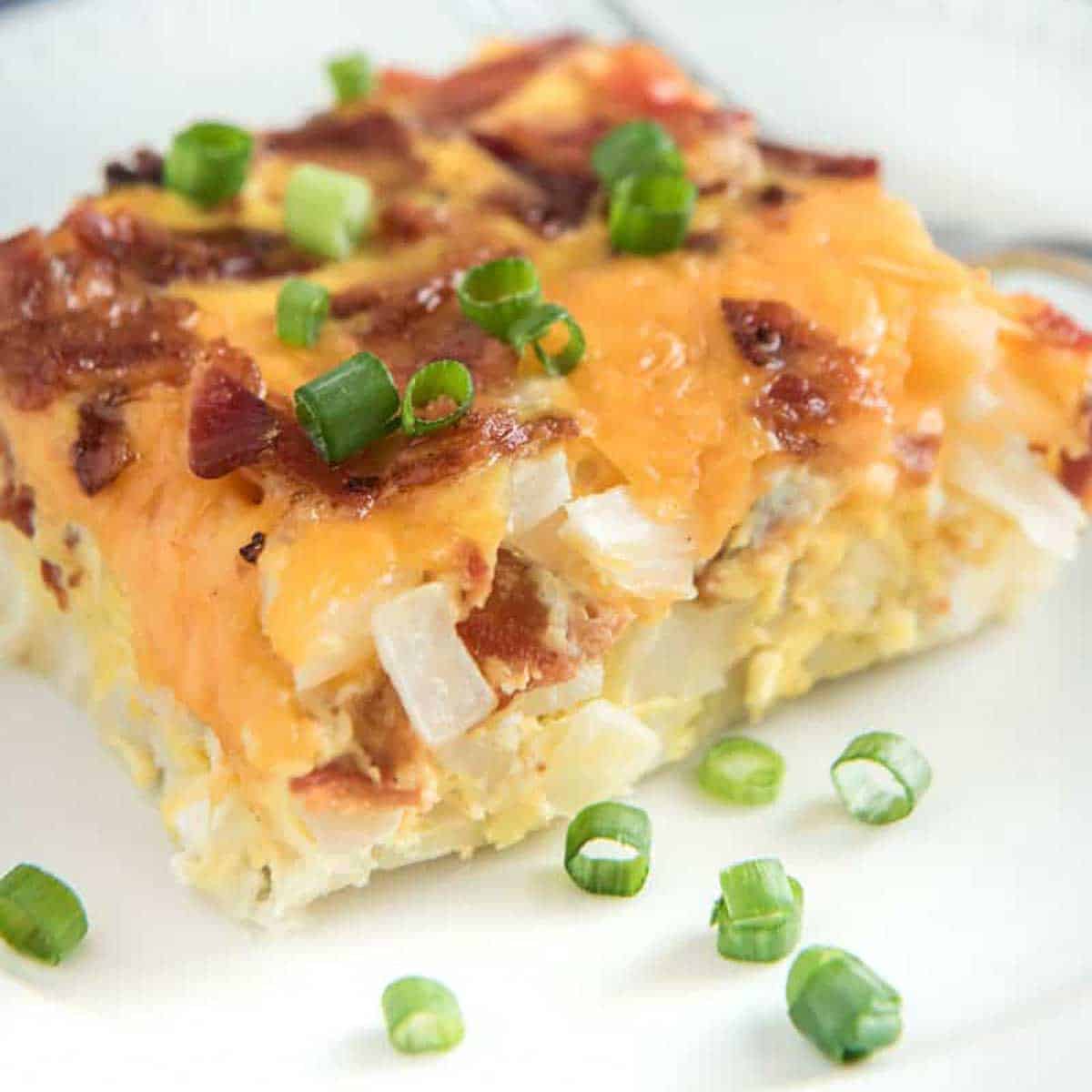 Make-ahead breakfast casseroles are one of my favorite breakfast secret weapons. You can make your biscuits and gravy quickly in the last 15 minutes your casserole is baking and have a full meal on the table easily.
This breakfast casserole combines shredded hash browns, cheddar cheese, bacon, and eggs of course and would serve as an ideal side for your country gravy and biscuits.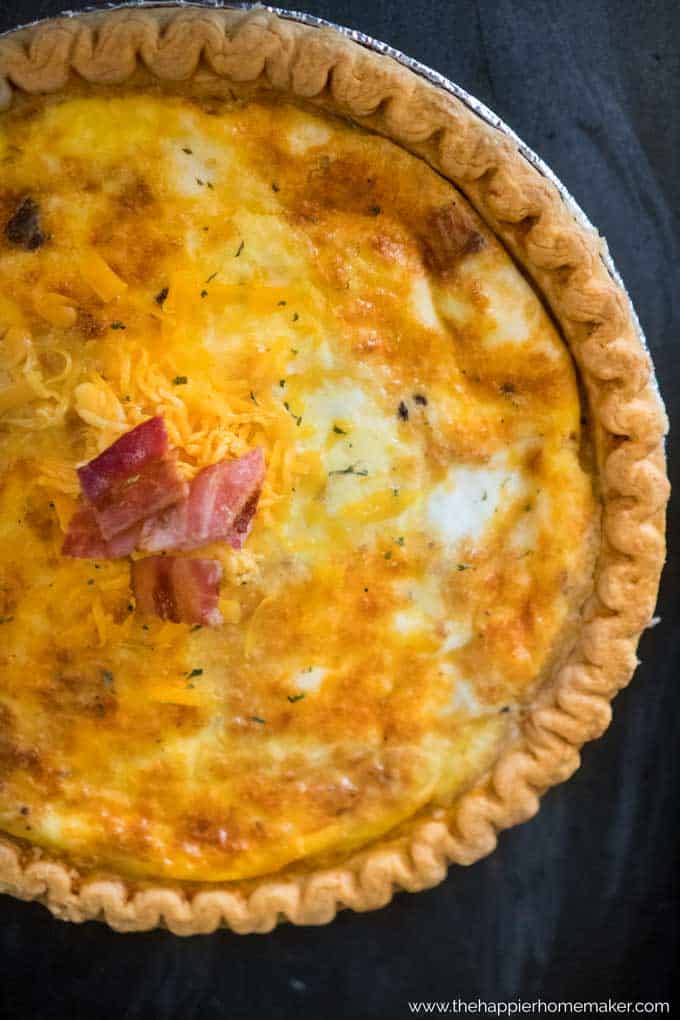 I love how creative you can get with serving eggs with your biscuits and gravy. Making a quiche is an often overlooked method.
This bacon and cheese quiche is a great, hearty side dish or main and filling enough to complete the meal for serving at dinnertime.
8. Roasted Vegetables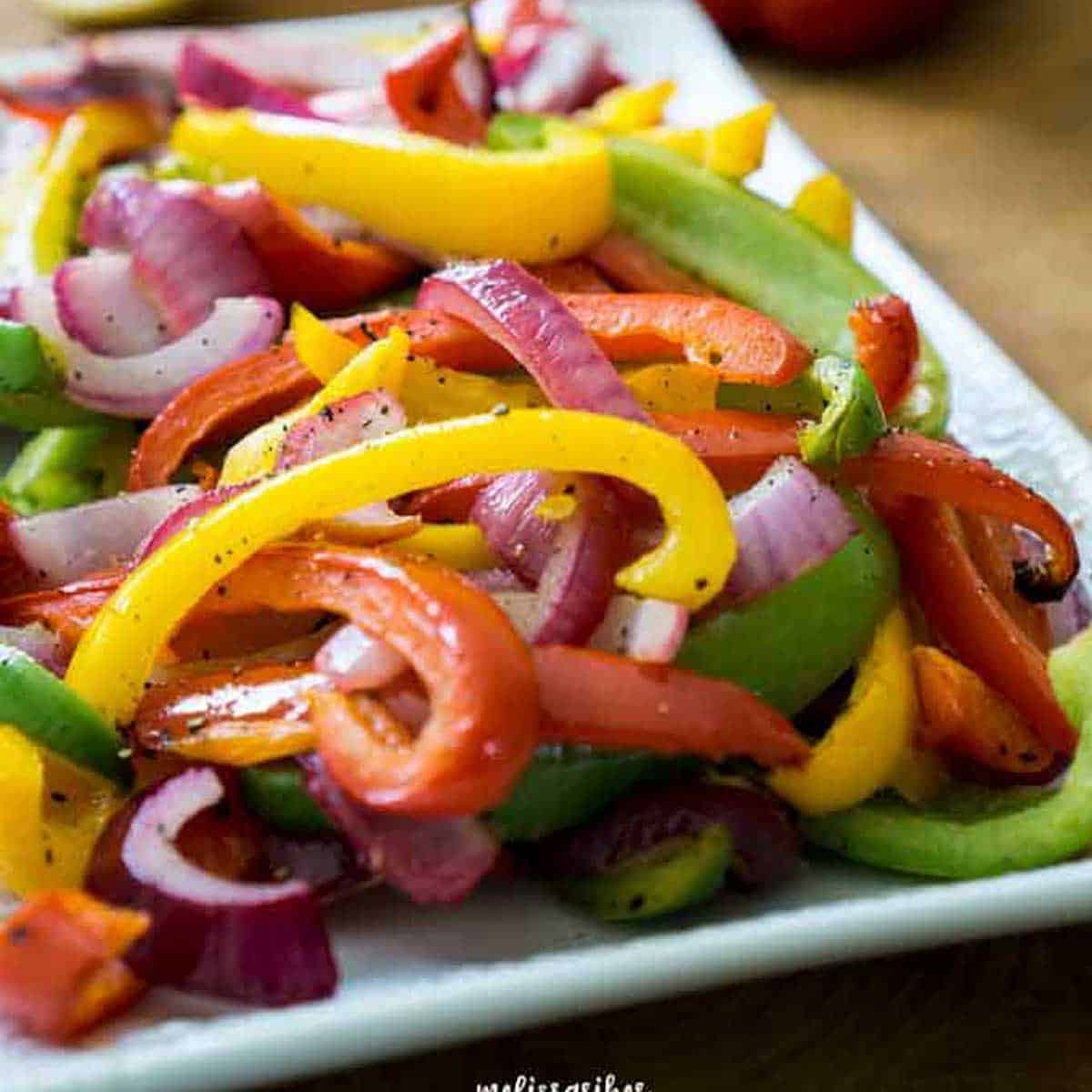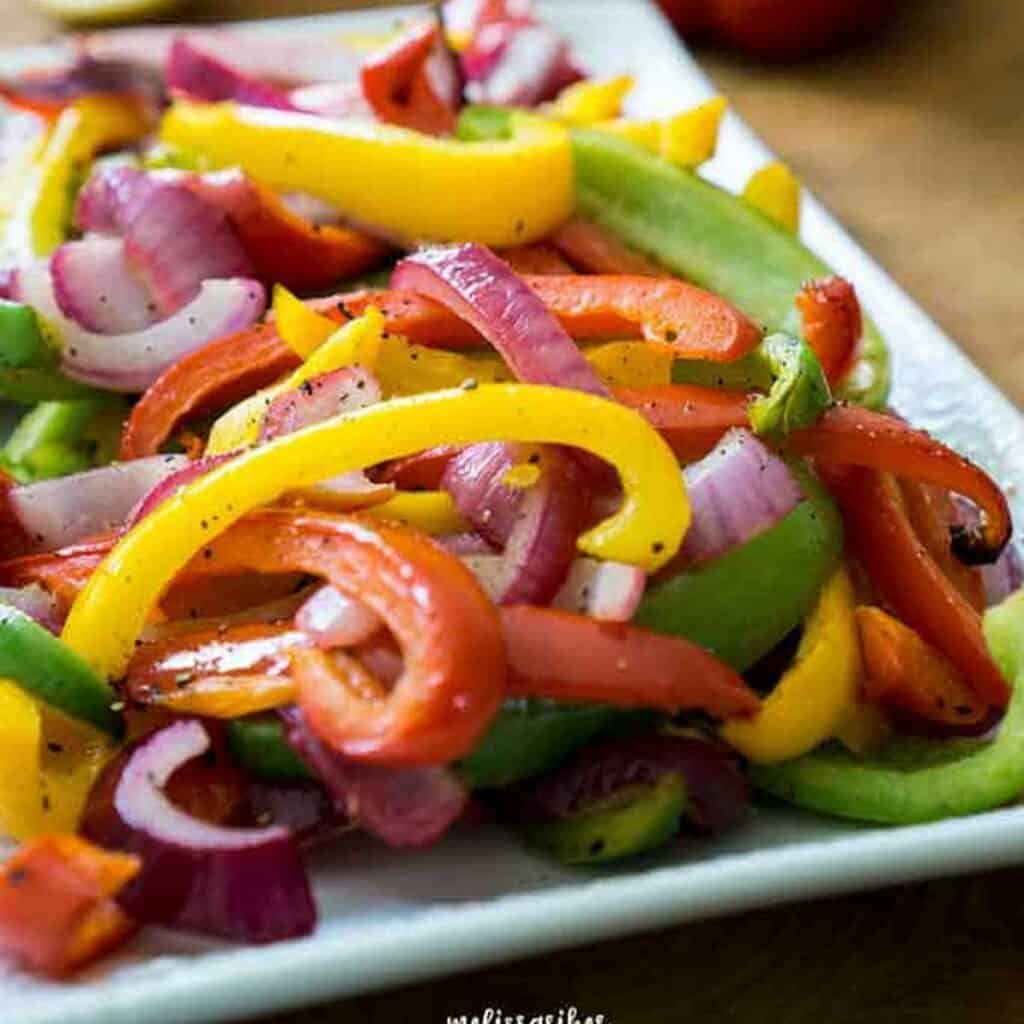 If you are making biscuits and gravy and want to round out the meal with vegetables, I find roasted vegetables to be a great side option.
Roasted bell peppers can add a sweetness to the meal while a simple roasted vegetable medley has something that everyone will love.
Now that you have inspiration for what to serve with biscuits and gravy, be sure to check out all of our breakfast recipes!