Streamline your cleaning routine with a printable cleaning flow chart!
Cleaning Flow Chart
I'm the first one to admit that I'm a highly distractable person. I'll intend to clean my living room but end up watering plants instead. I'm like the ball in the pinball machine-just bouncing all over the place unless I have a distinct plan.
That, my friends, is why I made this free printable cleaning flow chart for you. This little chart helps keep me on track and saves me TONS of time cleaning my house-I hope it helps you as well!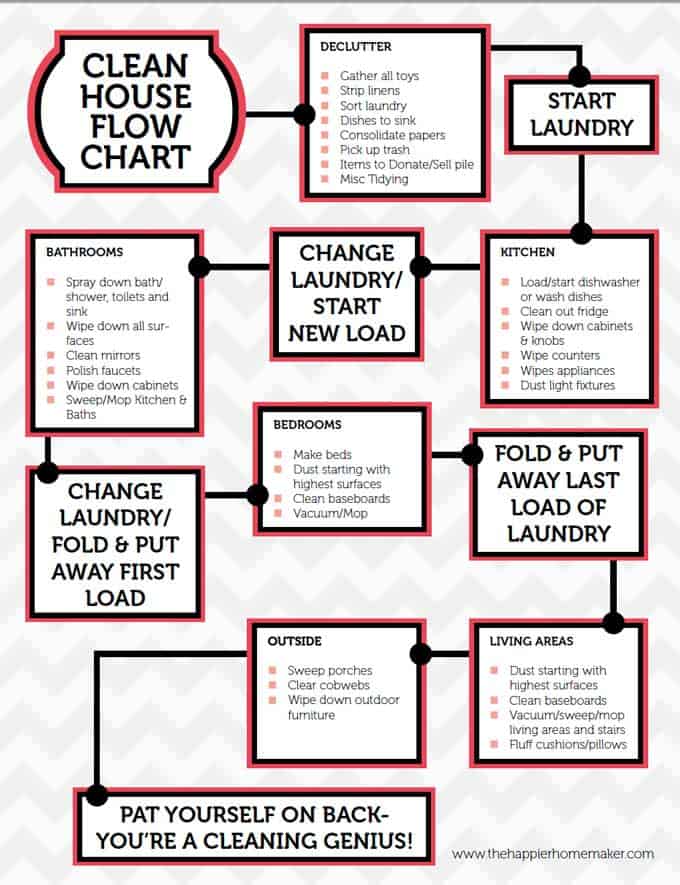 How to Use This Cleaning Chart
Let this cleaning chart guide you to completely clean your home zone by zone. Be sure to read the details, like dusting from top to bottom to make it easier!
To download the Cleaning Flow Chart, simply fill out the form below and we'll send it right to your inbox!
If you're short on time, try this guide to Clean Your House in an Hour, and also see this printable Weekly Cleaning Schedule as well!
If you have any ideas for other organizational printables you'd like please leave a comment below and I'll get to work on them!
You might also like these cleaning posts: