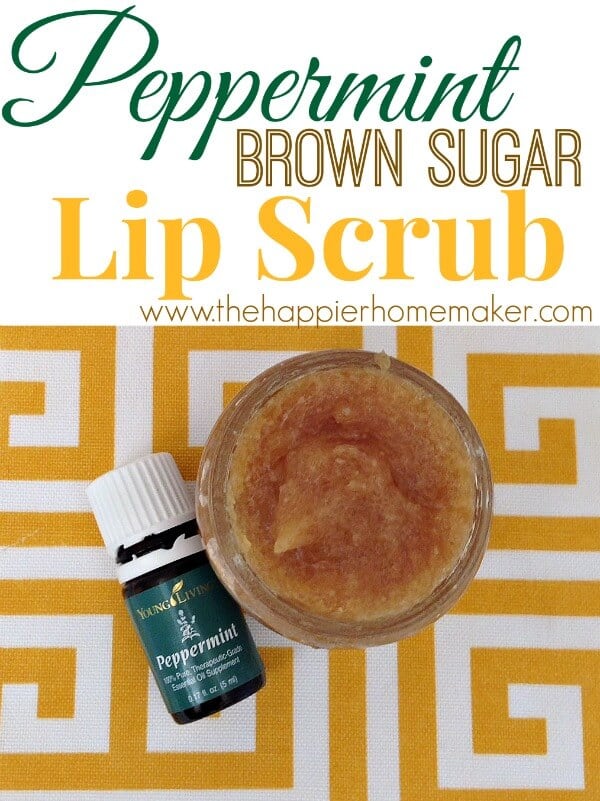 As I mentioned to you last week I recently became a Young Living Essential Oil Independent Distributor-I'm absolutely in love with incorporating Essential Oils into my daily routine and eliminating manufactured chemicals from my home.  One of my biggest irritations especially in the winter is having a hard time keeping my lips moisturized.  I hate when my lips get chapped or flaky so I like to use a lip scrub to keep them in tip-top shape.  I recently came up with a recipe for a homemade lip scrub using essential oils that I love so much I knew I had to share it with you!! It's super easy to make and one batch lasts forever.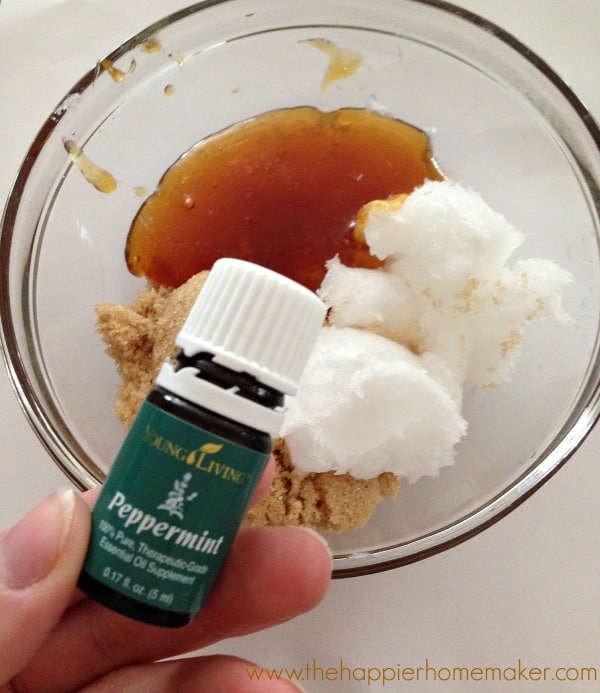 Ingredients:
3 tablespoons Organic Coconut Oil (get a free bottle here affiliate link)
2 tablespoons Honey (I prefer local honey)
4 tablespoons Brown Sugar
4 Drops Young Living Peppermint Essential Oil
Mix all of the ingredients in a small bowl and store in a glass container-I use a medium sized baby food jar and this recipe fills it perfectly! Feel free to change your essential oils to suit your taste but I don't recommend using brands other than Young Living because you will be putting this on your mouth and many brands other than Young Living are not suitable for ingestion (Young Living oils are therapeutic grade.) I personally like the minty flavor of the peppermint but citrus would be great too I think!