Update your decor without breaking the budget this spring with these free Spring Art Prints!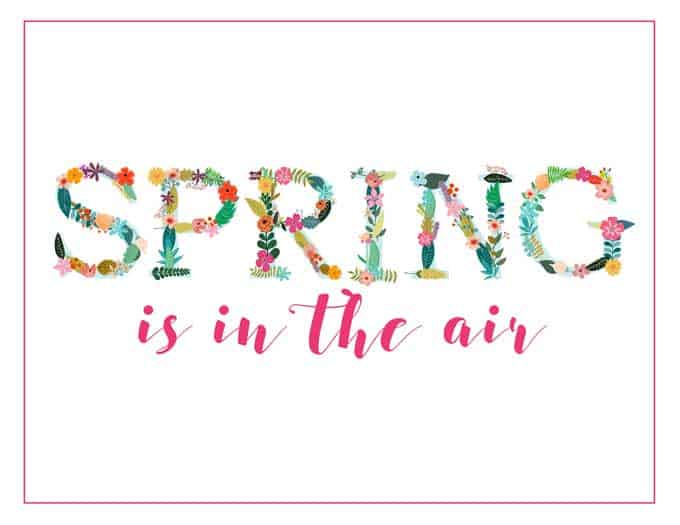 I don't know if you can tell this week but spring is definitely on my mind! Earlier in the week I posted this coffee filter flower bouquet looking to brighten up the house while I wait for the warm weather to hit and now I'm creating fun Spring Printable Art to share with you-if you've been here before you know I love printables as an easy and free way to update my decor.
For each of the below printables click on the link below the pictures to go to the printable PDF file. Print at your local office supply store or on cardstock for the best results and then frame or use as a binder cover, etc-whatever floats your boat!
{These printables are for personal use only. Do not share the files themselves, rather please direct others here to download their own. And please, for the love of all things, don't sell my printables as your own-that not only violates my terms of use but also the licensing of the graphics and fonts I purchased to create them, plus it's just a sketchy thing to do!!}
I tried to make these printables more colorful than I usually do-because c'mon! It's spring!
Also, as I usually do I tried to make a few different styles that would fit with a variety of decor color schemes and decorating styles-I try to keep you guys all covered!
I hope you all enjoy these. Be sure to check out all my free printables here!
Get Exclusive Printables for Subscribers!
Join our community to get subscriber-only bonus printables straight to your inbox every month!