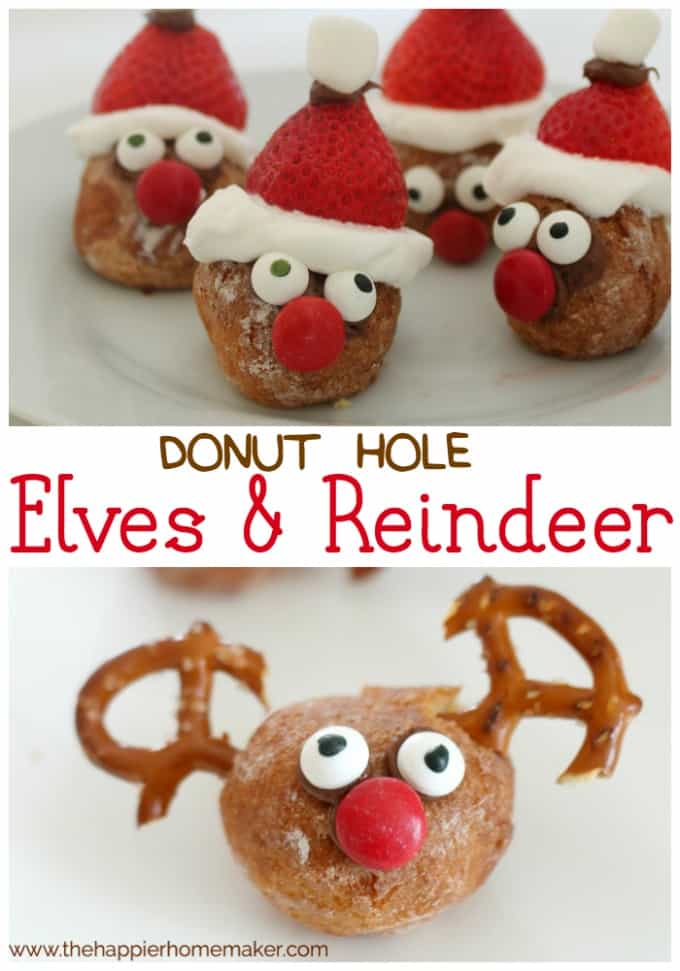 After making my Snowman Cupcakes the other day my three boys were begging for more holiday themed treats! They have been brainstorming some pretty fun ideas (and some pretty crazy ones-Santa-shaped marshmallow ice cream sandwiches anybody?) When we were doing the last of our pre-Thanksgiving shopping I saw a package of donut holes in the bakery and knew they were perfect for creating some more fun holiday characters. We made these easy Donut Hole Elves and Reindeer and they were a huge hit!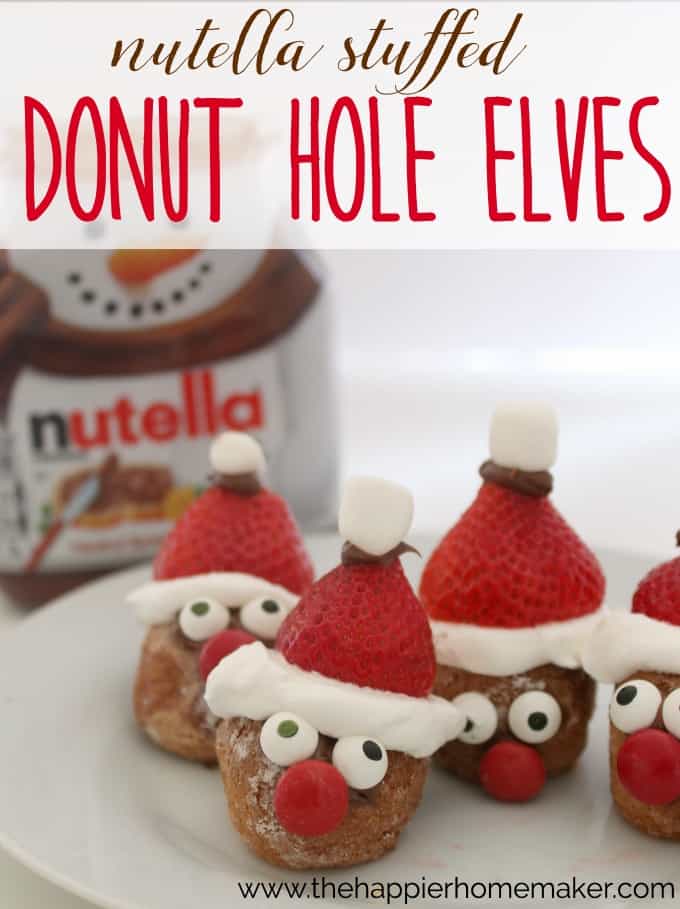 The first little guys we made were these fun little Donut Hole Elves.  I tried a few different kinds of donut holes as the base and these plain ones worked the best-the powdered donuts have too much powder for the candies to stick on.  I simply piped Nutella on the donut hole to adhere the eyes (Eyeball Candies) and nose (red M&M).  I also piped a little Nutella into the center of the donut hole as a little extra surprise for my boys when they took bite! Then I added a dollop of whipped cream, a strawberry hat, and used another dot of Nutella to add a mini marshmallow at the top of the hat.  I made a little video for you to see how easy it is:
After the elves I spied a bowl of pretzels one of my sons had left behind and it reminded me of my Peanut Butter Reindeer Cookies-I had some donut holes left so I used the same method to make donut hole reindeer using the pretzels as antlers.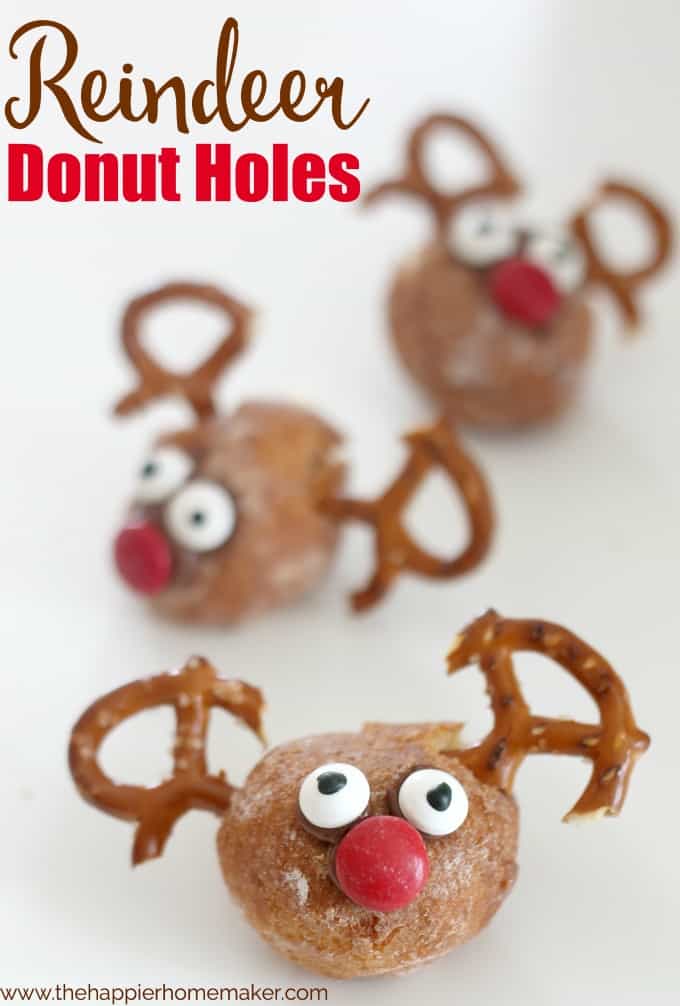 These were so easy and would make a fun surprise breakfast treat on Christmas morning!
Any other fun holiday treats you'd like to see here on the blog? We're having fun trying new ideas!
Linking to I Heart Naptime