Wondering what to serve with white chicken chili? White chicken chili is a creamy, flavorful chili made with white beans like cannellini beans or great northern beans, chicken, green chilies, and spices as the main ingredients. It's usually made with a combination of chicken broth, heavy cream, and/or cream cheese, and can also include vegetables such as onions, peppers, and celery. Grab your favorite recipe and let's talk about what to serve with white chicken chili.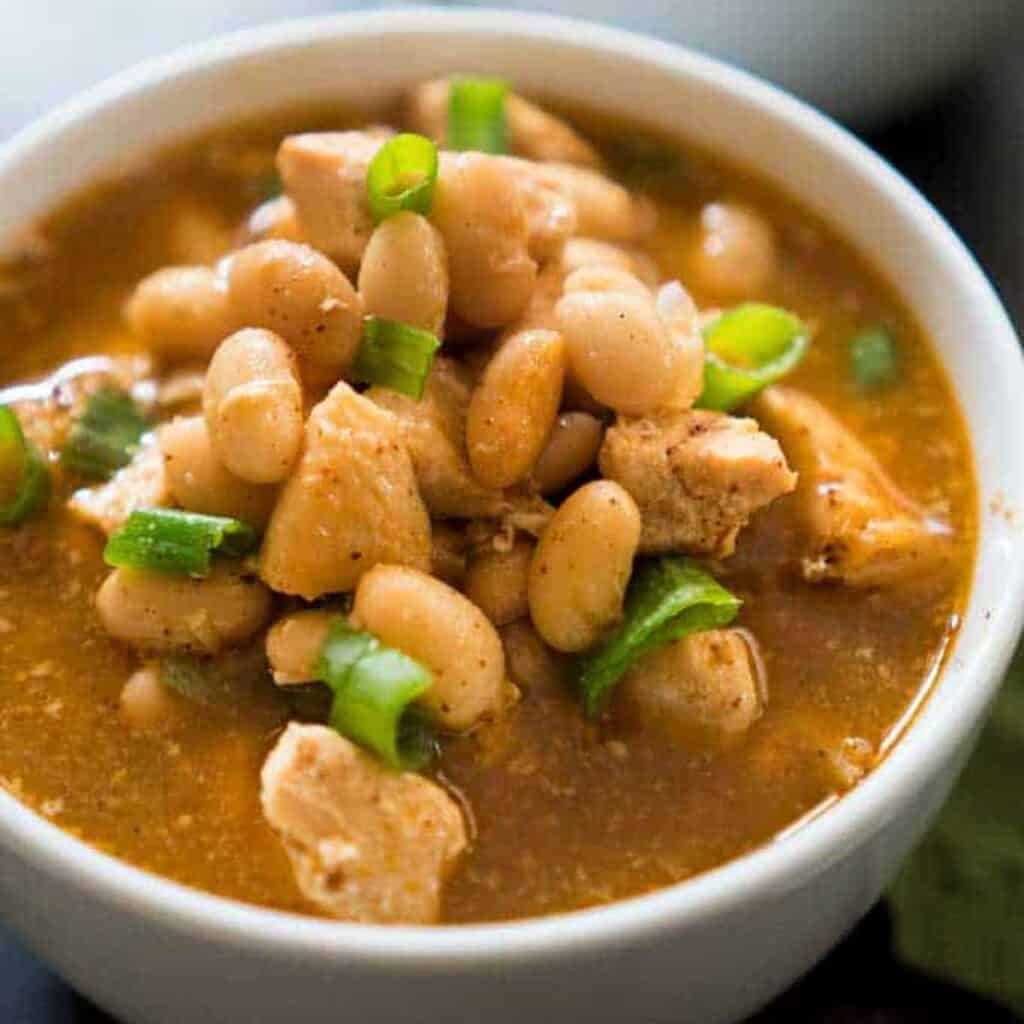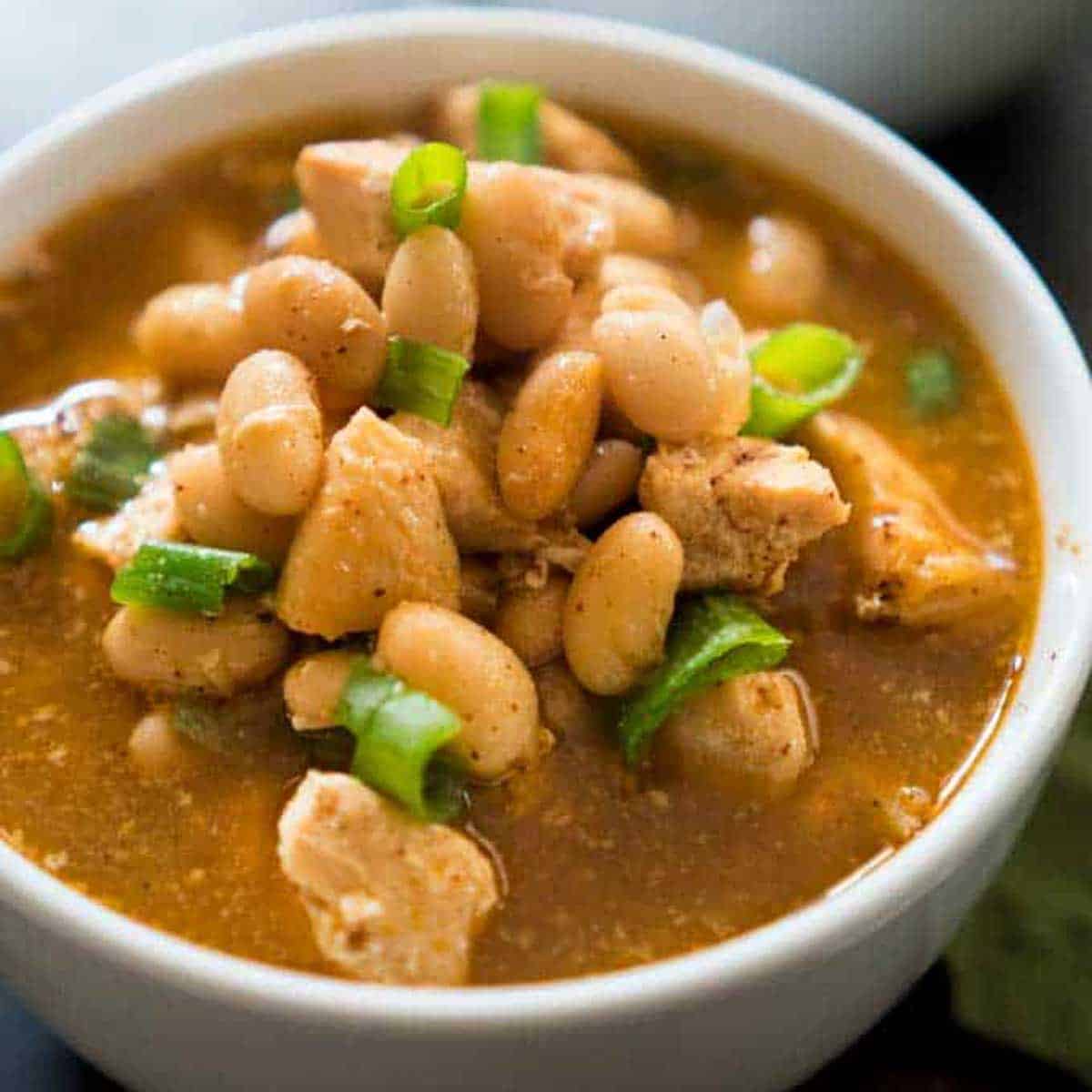 We make white chicken chili often, especially in the cooler months because it has simple ingredients and it's made in a slow cooker, which makes it even simpler.
This is a great recipe because you can cook it all day in a crock pot while you're at work or toss it in a pot on the stove if you're just throwing it together in the evening. You can also change up the meal by switching up what you serve alongside it. Here are some of our favorite things to serve with white chicken chili.
What to Serve With White Chicken Chili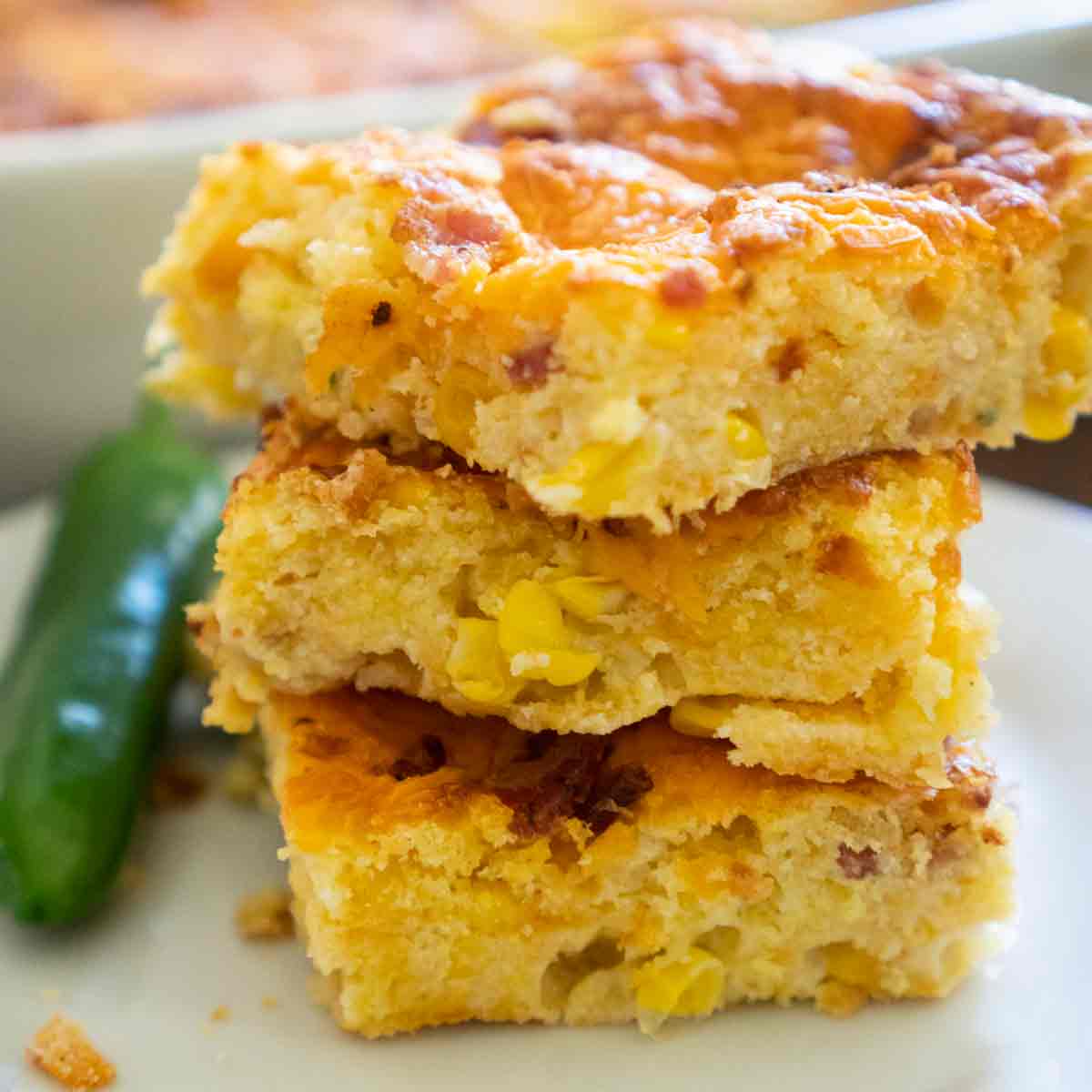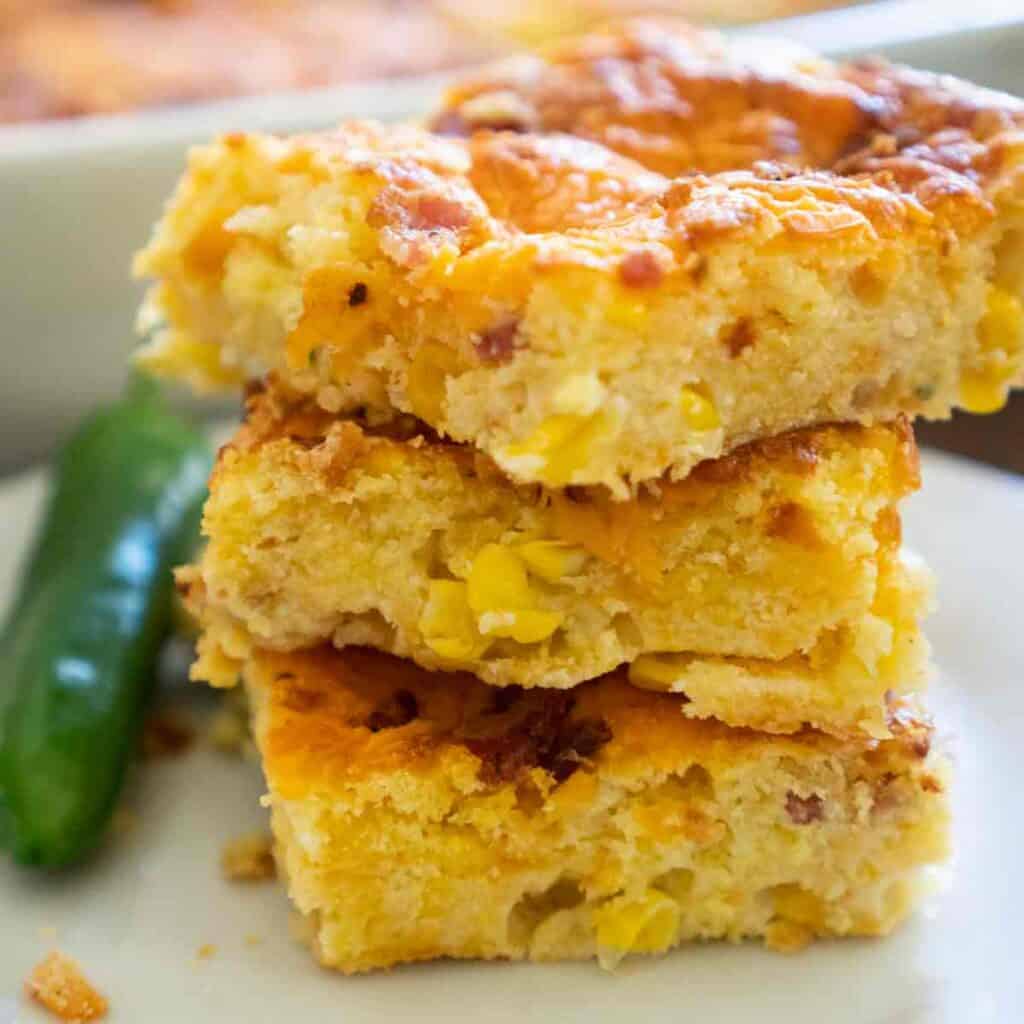 Mexican cornbread is one of the most perfect white chicken chili sides. It's a great option to make alongside a big bowl of chili for a heartier meal and it's absolutely delicious. Forget plain, dry cornbread, this Mexican cornbread has corn, chilies, and shredded Mexican cheese!
Pouring white chicken chili over white rice is a great way to serve this chili to feed a crowd or stretch your grocery budget. It makes it a more filling and satisfying meal. White rice is a great neutral side dish that tastes amazing with the creamy broth poured over it.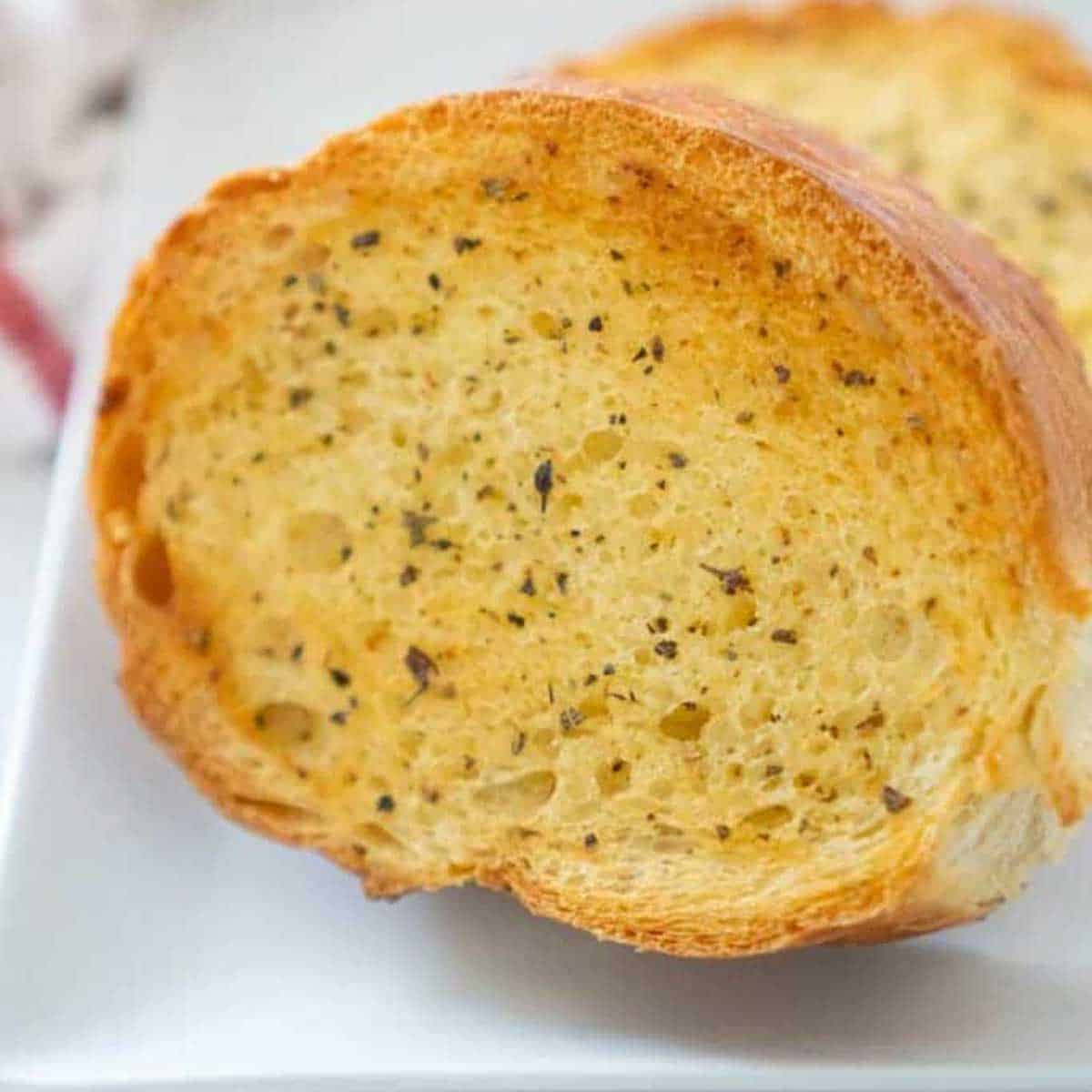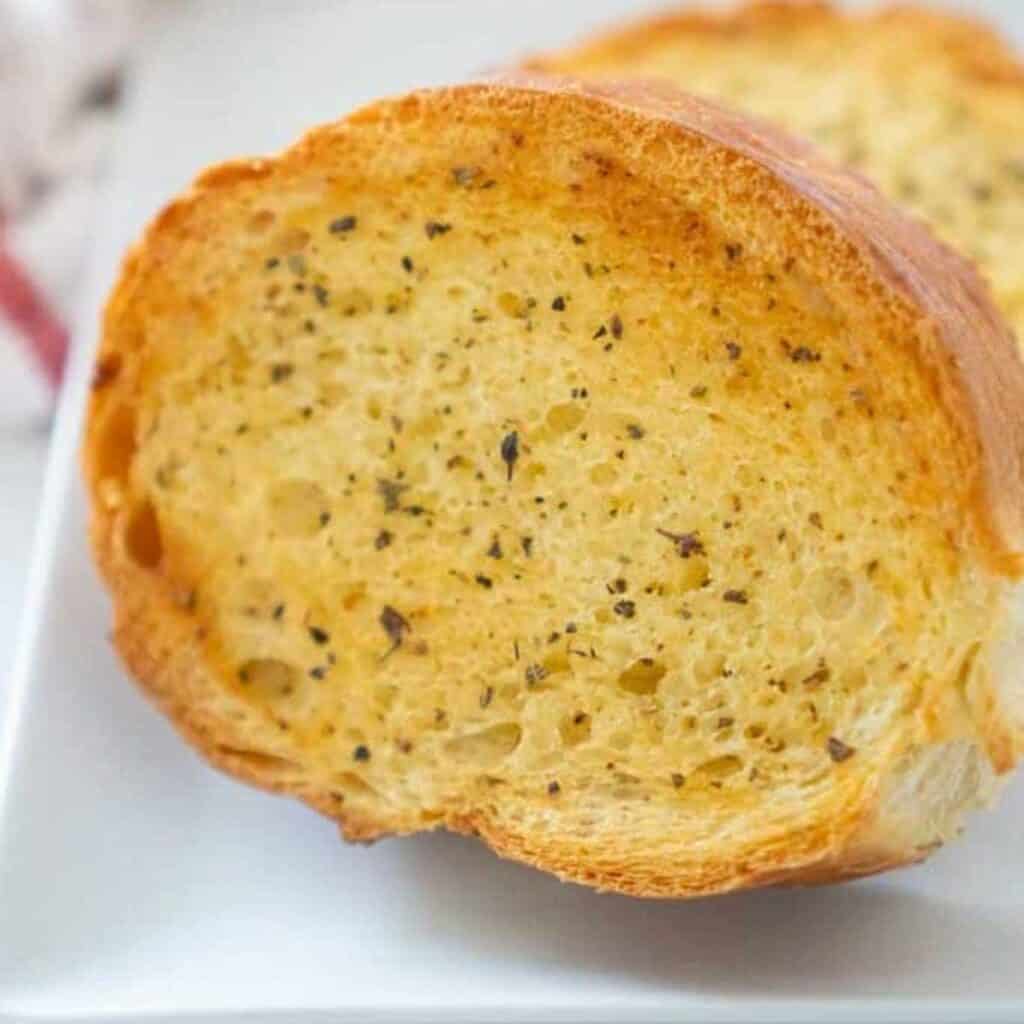 Garlic toast goes with everything! If you're looking for an easy side for white chicken chili, this homemade garlic bread is the right choice. It's great for dipping and scooping and will make your taste buds happy!
This homemade tortilla chips recipe from Savory Experiments is a really easy way to make healthy tortilla chips for any occasion. In this case, crumble those crispy tortilla chips over your chili or use them to scoop! It's a perfect flavor combo!
5. Sour Cream
Some white chicken chili recipes add sour cream in the chili, but either way, this topping is great for adding creaminess and cooling down the spice a little.
6. Jalapeños
Slice up a jalapeno pepper to add more heat to this dish. This is especially tasty if you also add a dollop of sour cream! You can adjust the spice of your jalapeños by removing the seeds to make it more mild or leaving them in to increase the heat.
Making homemade pico de gallo is very easy and adds a ton of flavor to your white chicken chili. Simply dice up tomatoes, red onion, cilantro, jalapeño, and toss in some lime juice and salt and you're done!
8. Avocado Slices
Avocado slices are a great way to add more rich flavors to this dish and another way to even out the spiciness. They are also a super healthy topping!
9. Grated Cheese
Grated cheese is a fun topping for this easy recipe and adds to the creaminess of the meal since it ends up as melted cheese once it's added to the hot chili. Cheddar cheese adds a little bit of a tangy, sharp flavor that pairs perfectly with the flavors in this dish as would coldy jack or any Mexican blend.
10. Fresh cilantro
Fresh herbs like cilantro are perfect for topping dishes like white chicken chili. Cilantro has a cool, refreshing flavor that would be great combined with sour cream and avocado slices.
11. Lime Wedges
Squeeze a little fresh lime juice over your white chicken chili to add some zesty, fresh flavor.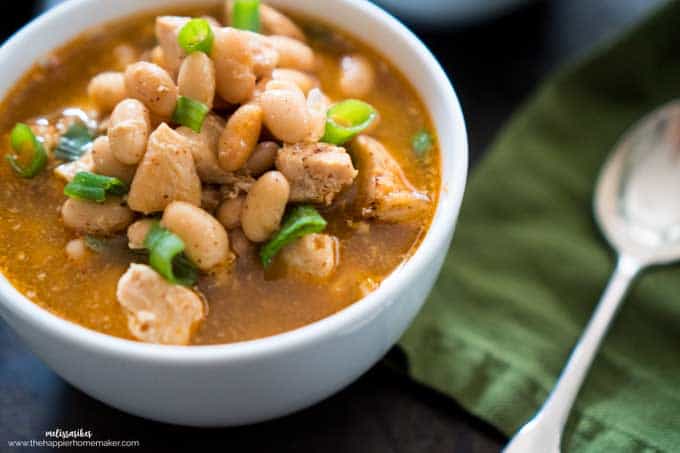 12. Green Onions
I love the fresh taste of green onions on top of this chili. I especially love the crispy, cool texture of green onions in contrast to this hot soup and creamy toppings.
13. Green Chilies
Mild green chiles and any chili peppers you like make a great spicy topping for this chili. Most white bean chicken chili recipes include green chilies, but some extras on top will give it more of a fresh kick.
14. Hot Sauce
Your super flavorful white chicken chili will probably already have a little bit of spice, depending on your white chili recipe. If you really like to turn up the heat, top your chili with your favorite hot sauce.
15. Baked Potato
When it comes to soups and even chili, some people don't find them filling and satisfying enough. Pair your bowl of white chicken chili with a baked potato for the perfect solution to this problem. You can even use the above ingredients to top your potato and make it a loaded potato for a really hearty meal. Another easy option is my twice baked potato cups recipe on our sister site!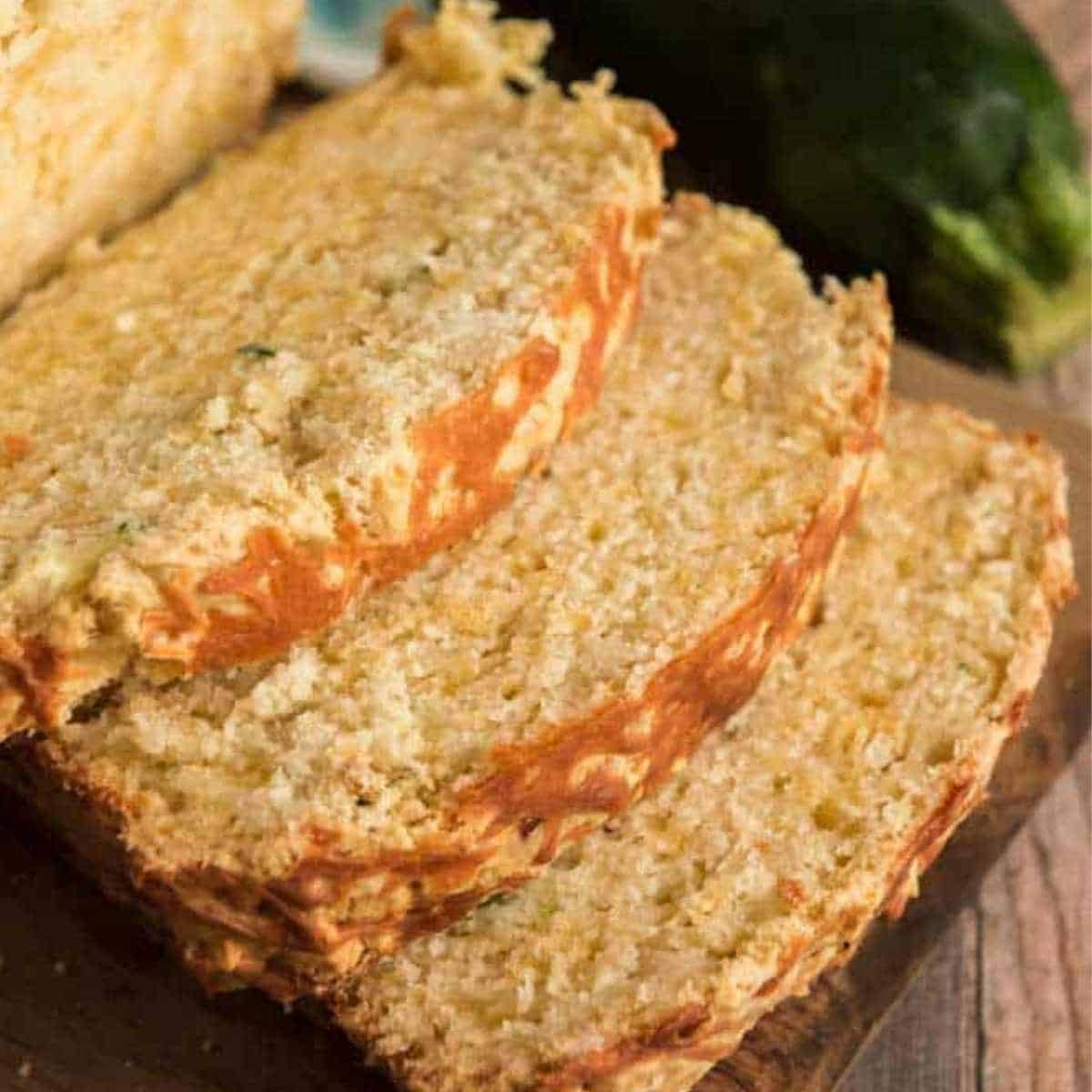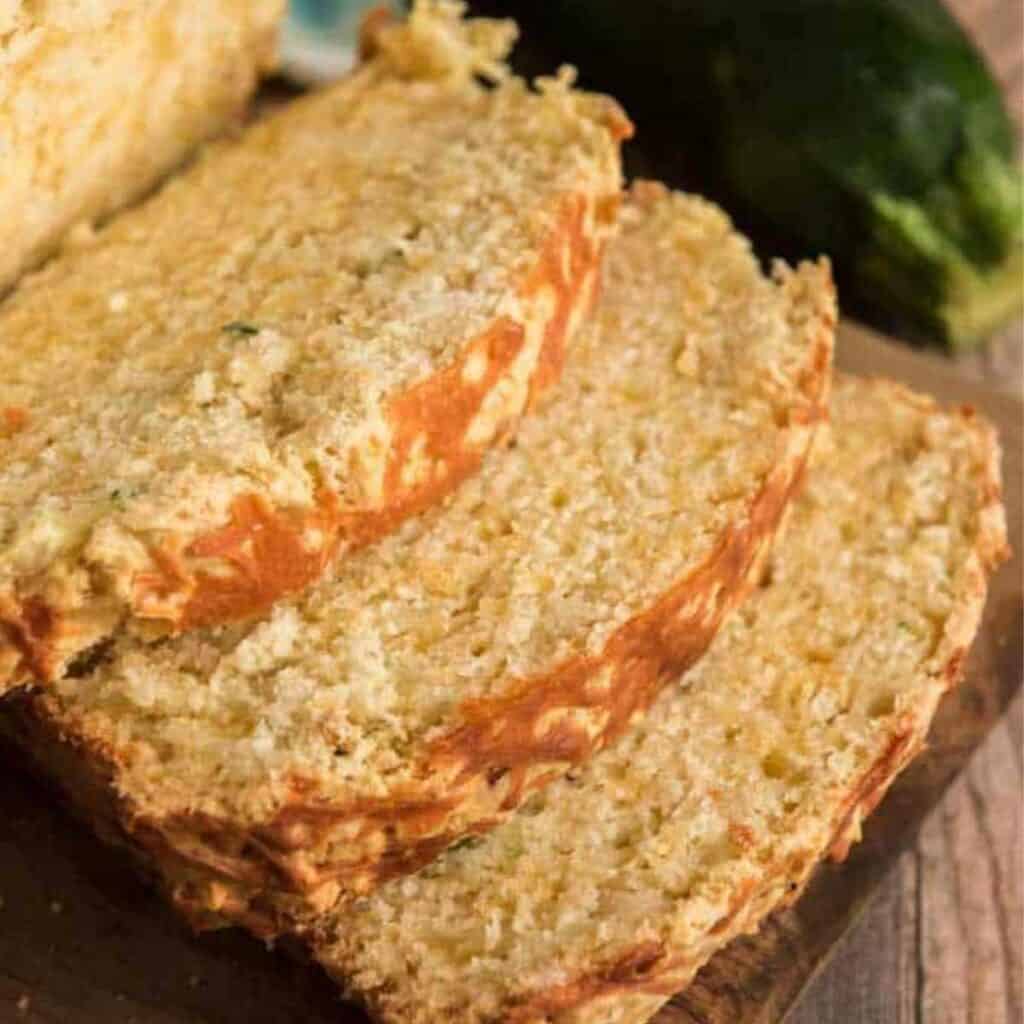 Cheddar zucchini bread is a savory quick bread recipe you can mix up in just minutes and have ready to go in an hour. The cheesy bread is perfect for dipping in your chili and sneaks some veggies in too!