It's easier than you think to learn how to clean a shower curtain! With these simple tutorials you'll have your shower curtain looking good as new.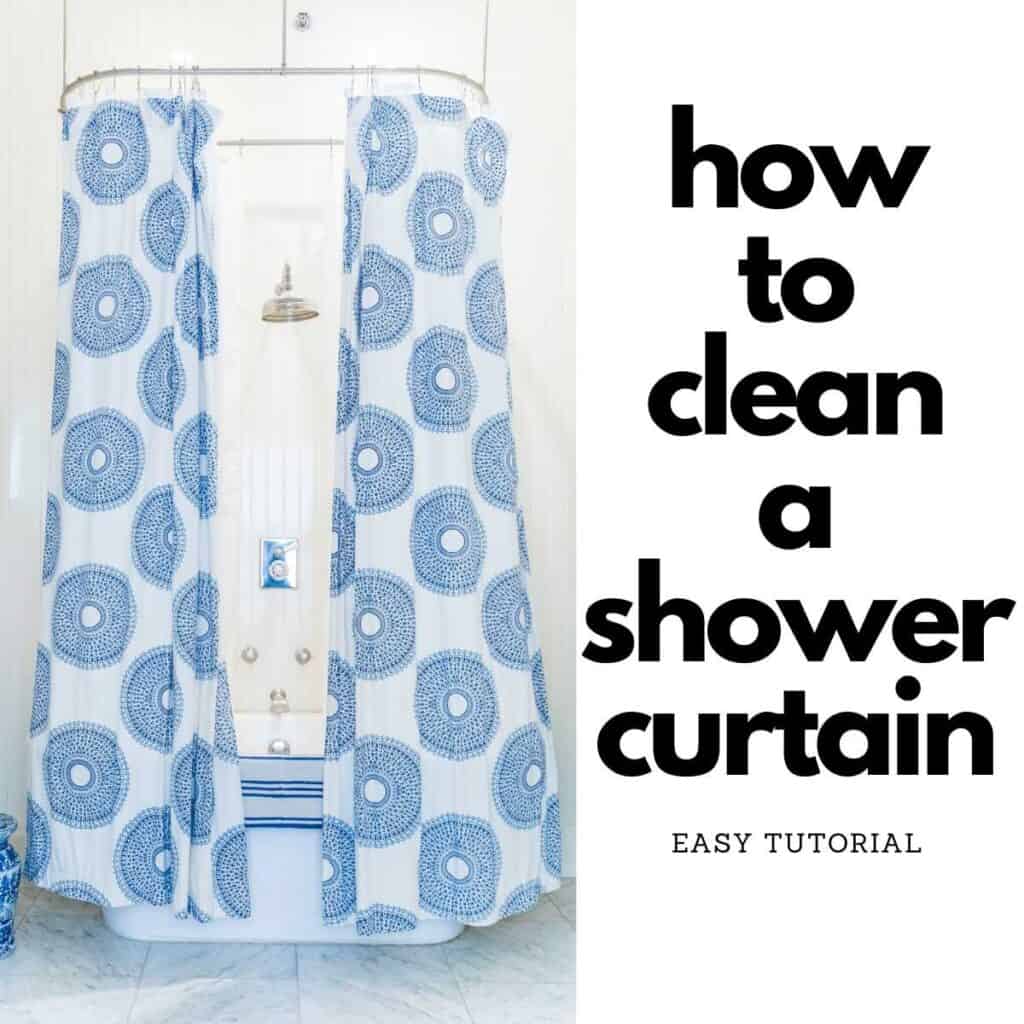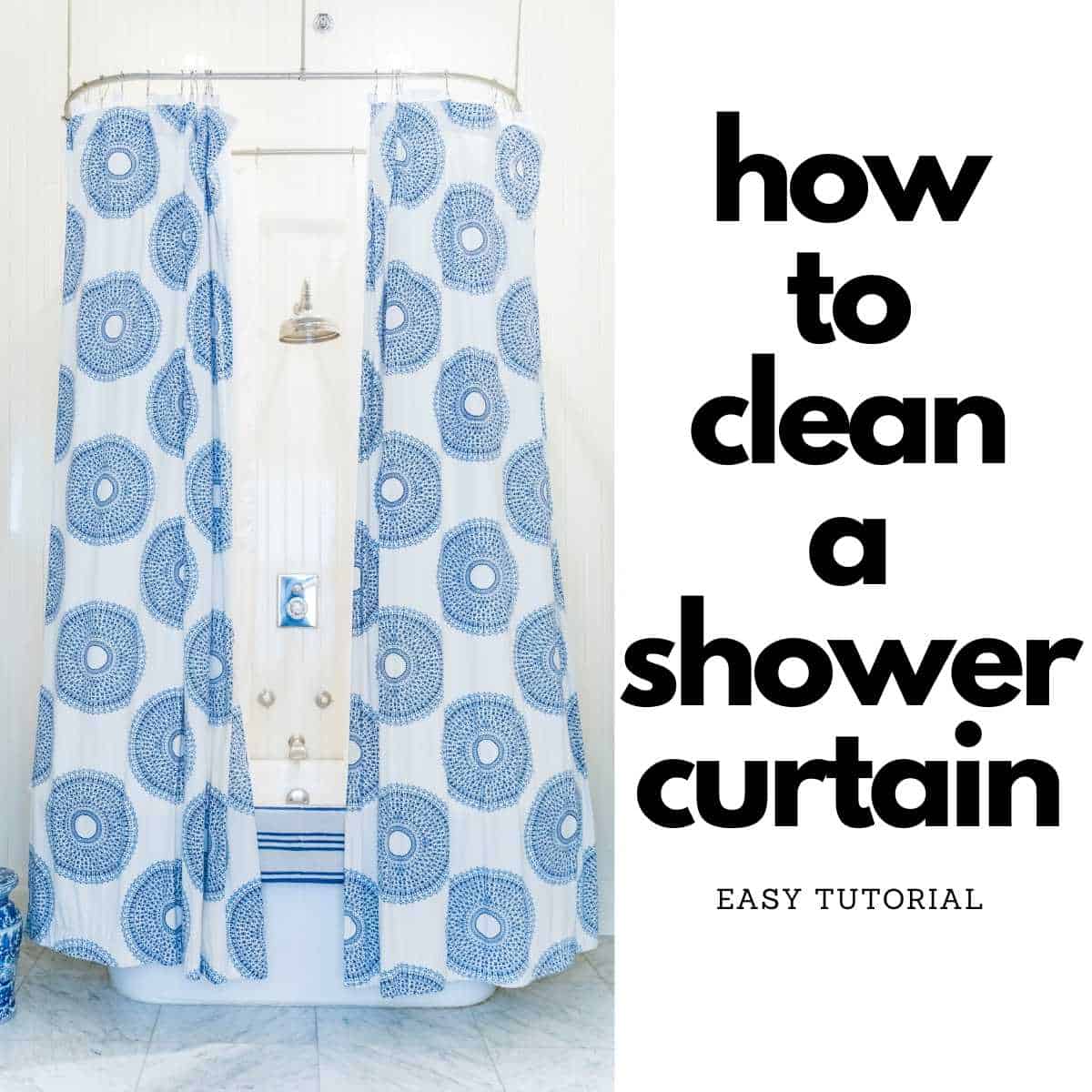 With all the heat and moisture in the bathroom it doesn't take long for mold and mildew to build up on a shower curtain. Luckily they aren't hard to clean. Read on for everything you need to know about keeping your shower curtains looking their best!
TIP: Always check the care instructions on the curtain tag before cleaning.
You might also be interested in these articles on how to clean windows and how to clean blinds!
How to Clean a Curtain Liner in the Washing Machine
Save money by cleaning those plastic curtain liners rather than buying new ones!
Take the plastic curtain liner down and put it in the washing machine.
Add a white towel or two to the washer to help "scrub" the liner during washing cycle.
Wash on the delicate cycle in warm, not hot, water with detergent and ½ cup baking soda.
During the rinse cycle, add 1 cup of vinegar to the water.
Hang to dry.
Note: If there is very heavy mildew you can add bleach to the water instead of baking soda if it is white or clear. If your liner is colored use Oxiclean or another bleach alternative instead. If this does not get the liner clean, it is time to replace it.
How to Clean a Liner by Hand
If you don't have a washing machine or prefer to do clean the liner by hand, you'll need a microfiber cloth (affiliate link) and baking soda.
Dampen the cloth with warm water and sprinkle with baking soda.
Use the cloth to scrub the liner until the hard water stains and mildew are gone, refreshing the baking soda as needed.
Rinse with warm water and hang back on the rod to dry.
How to Clean a Fabric Shower Curtain
To clean a fabric curtain simply wash in the washing machine on the regular cycle. Hang to dry.
How to Clean Shower Curtain Rings
Since you've gone through all the trouble of cleaning the shower curtain and liner, you might as well clean the shower curtain rings too!
While you have your liner and curtain down, remove the shower curtain rings.
Fill the bathroom sink with warm water and one cup of vinegar. Soak the rings for at least 45 minutes.
Drain the sink and use a scrub brush to loosen any remaining soap scum or hard water stains. Rinse well before returning to the shower curtain rod.
Don't forget the towels! Learn how to get rid of musty smell on towels!
How Often Should You Clean Your Shower Curtain
You can clean it as you see mildew or stains forming or every 3 months, whichever is sooner. I like to put it on my quarterly cleaning list.
How to Keep the Shower Curtain Clean Longer
Keep a spray bottle of ½ vinegar and ½ water in the shower and spray after each use. There is no need to rinse. If the vinegar smell bothers you add a few drops of lemon essential oil to help mask it.
As soon as you notice any build up on the bottom of the shower curtain spray with the water/vinegar mixture and give it a quick scrub with a scrub brush, no need to take it down.
Once your shower curtain is clean, check out how to clean your oven, how to clean your microwave, and how to remove and prevent fingerprints on stainless steel!