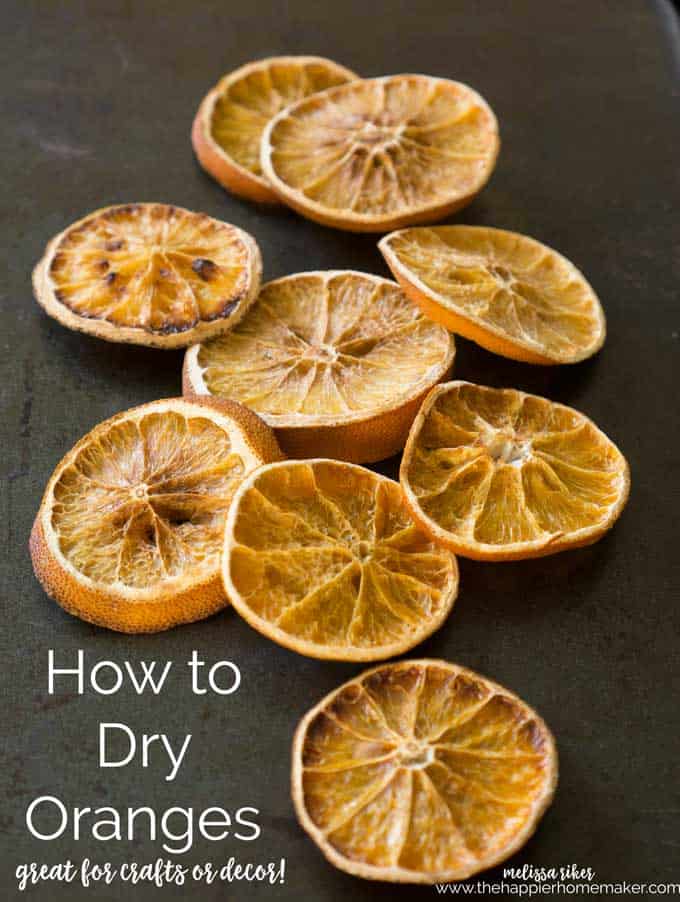 I love making my own Christmas decor and I usually make these Dried Orange Slices at least once a year. They are perfect for garlands or hanging on the Christmas tree-you can even use them to make your own potpourri for your home or for gifting. (Or try this homemade potpourri!) Here is how I dry orange slices, it's so easy!
How to Dry Orange Slices
Preheat your oven to 200 degrees Fahrenheit (93 Celcius).
Prepare your pan with nonstick spray or a baking mat. This helps avoid a sticky mess when it's time to remove the oranges from the pan.
Slice oranges into 1/4″ slices or thinner. The thinner the slices, the faster they will dry.
Place oranges in a single layer on the prepared pan, ensuring they do not touch.
Bake for up to 6 hours or until completely dry.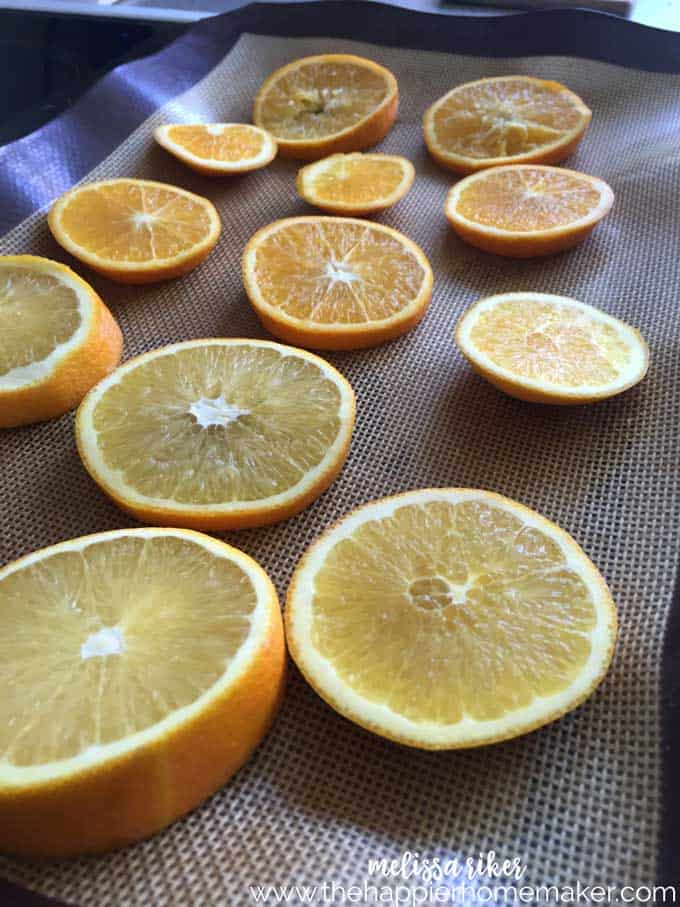 The key to a good result when drying fruit in the oven is using a very low temperature for a very long time. I dry my fruit over the course of 6 hours. Don't attempt to raise the temperature to make it faster-you risk baking them instead of drying them!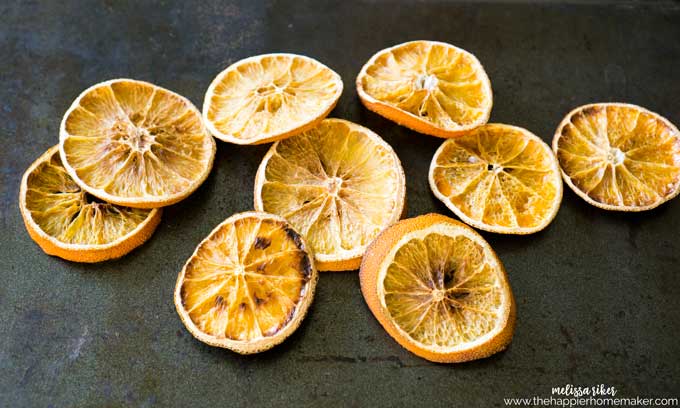 After the 6 hours remove the pan from the oven and allow to cool. Then you're ready to use your oranges around your home!
What would you use these dried oranges for? Let me know in the comments!