It's easy to make a Distressed Chalk Painted Mason Jar with this simple tutorial. Just a few steps and you can have this trendy look all for yourself!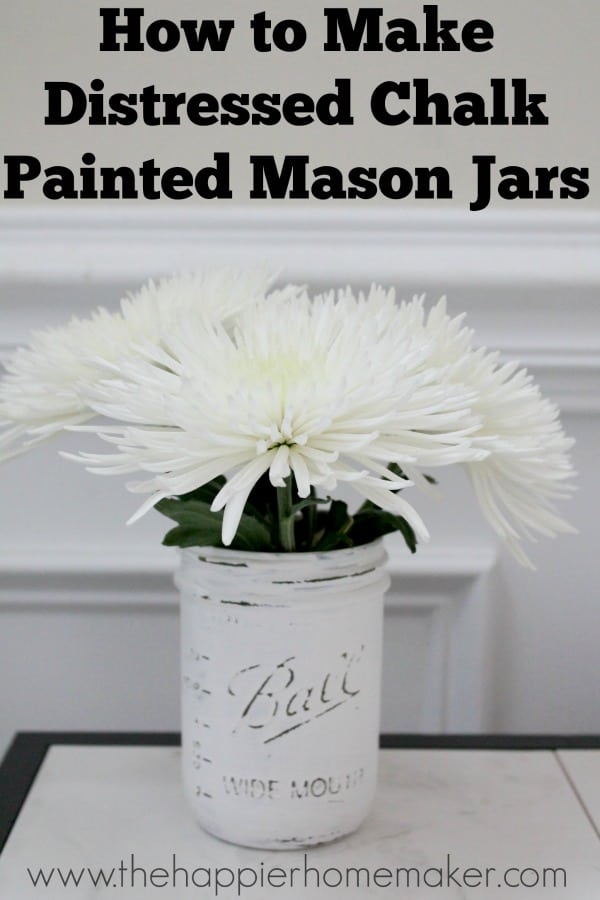 You've seen them all over Pinterest and your favorite blogs, but do you know how to make these adorable chalk painted distressed mason jars? Today I want to share a super fast and easy tutorial for making your own!
Can you believe how easy that is? There's no reason not to make your own!
For those that can't view the video, start with a mason jar that has a raised design. Use a foam brush to apply a chalk finish paint over the surface of the jar and let it dry thoroughly-depending on your paint you may want to do more than one coat. Once the paint is totally dry use a sanding block to lightly rub over the raised design to distress the jar. That's it! Super easy right?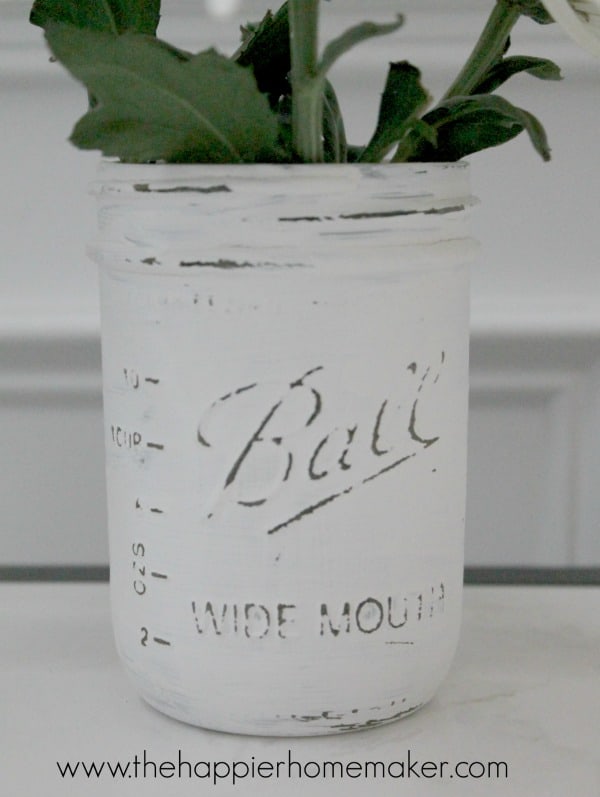 I hope you love this tutorial-it's so easy to get this very popular look!