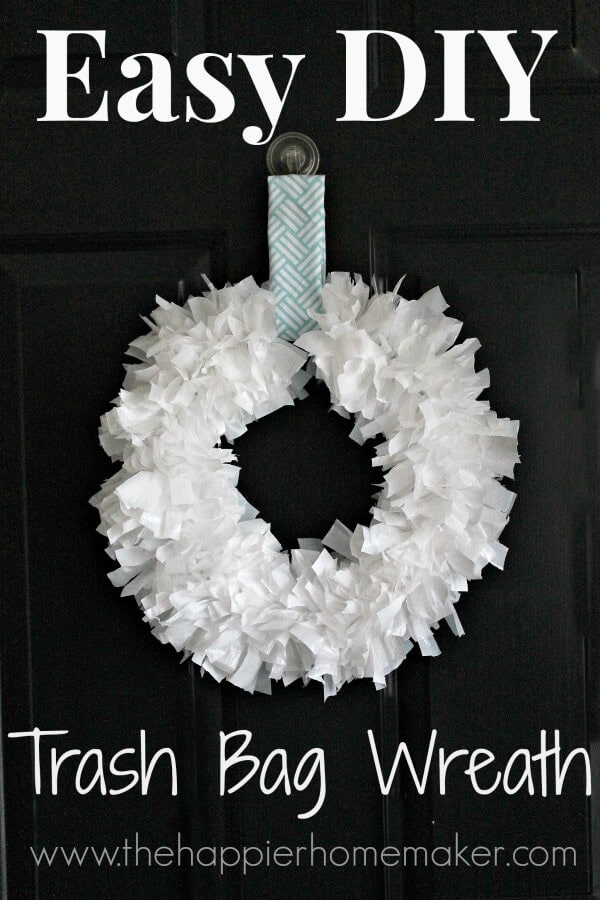 Today's DIY is so fun, when you saw this picture did you think that it was a trash bag wreath?? Who knew trash bags could look so good?? And it's super easy (although admittedly a bit time consuming!)
Supplies:
wire hanger
trashbags (I used 3)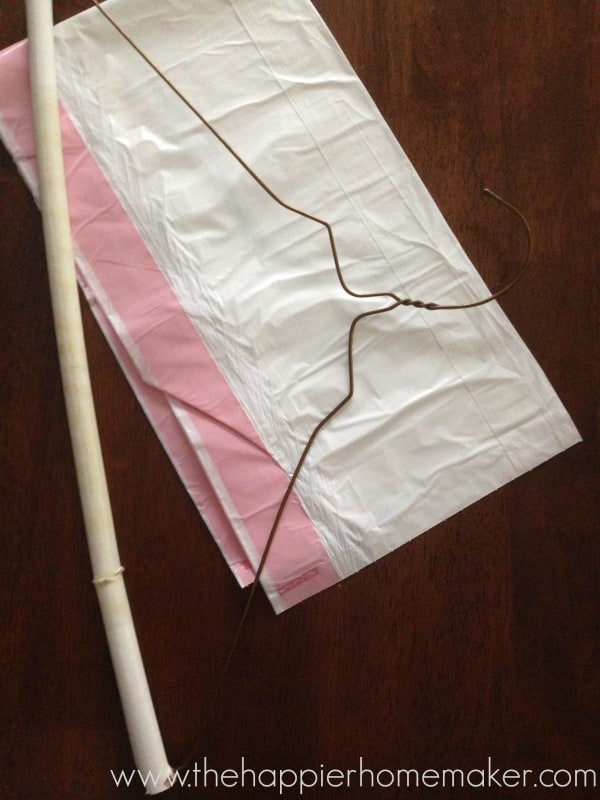 Disassemble your wire hanger and form it into a circle. Use pliers if necessary to shape the hanger-and no need to worry about perfection, the bags will disguise any wonky parts!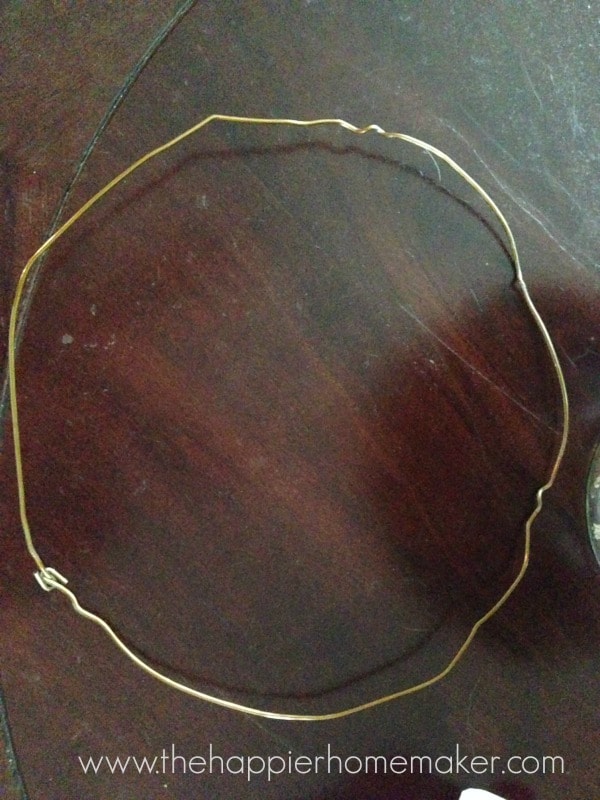 Cut the trash bags into strips ½" wide and about 5-6" long. I cut my bags while they were still folded up right out of the container to save time.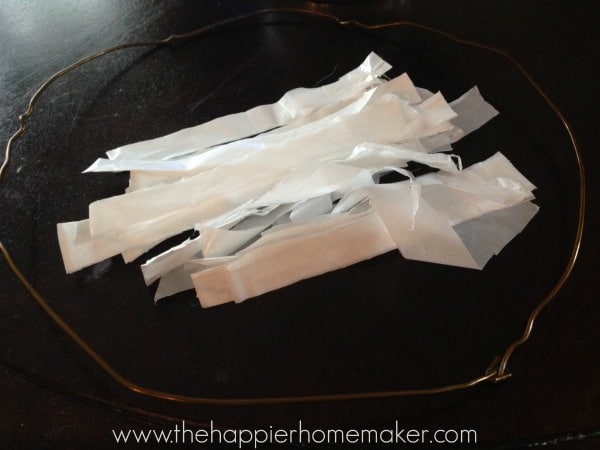 Once you have your strips ready I'd recommend settling in with a good movie (glass of wine optional!) and start tying the strips around the wire, pushing them together every so often. I'm not going to lie, this took the better part of the evening but it kept my hands busy while I watched a surprisingly good sci-fi movie my hubby had picked out. (Elysium in case you were wondering!)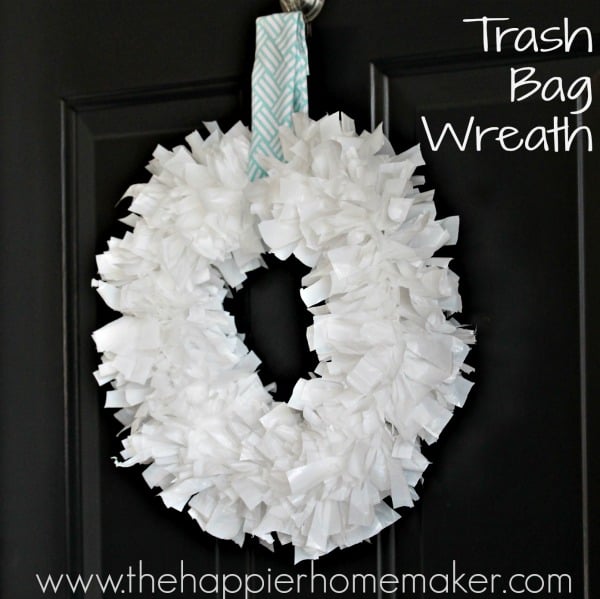 That's it! A little time investment and about a dollar's worth of trash bags and you've got a versatile and durable wreath! I think it looks a lot like my last coffee filter wreath but I feel like this one will last longer due to being mad efrom plastic instead of paper.
To hang my wreath I simply used hot glue and a fabric scrap to form a loop around my wreath and then cut a hole in my fabric to form a place for my suction cup hook to be placed. Easy peasy!
I hope y'all like this DIY, see you in 2014!!