Create this easy no sew DIY charging pouch for your phone with this step by step tutorial, scrap fabric, and your hot glue gun!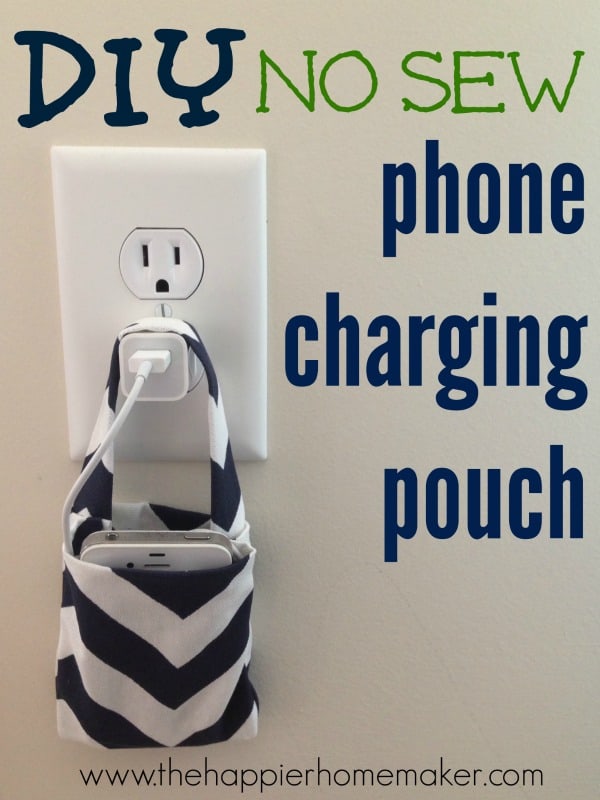 I was so excited a few days ago to get my office to a point where I could actually find a few things to create with. It's by no means well organized at this point (which is why these pics were taken against carpet-I was crafting on the floor!) but it's workable. The first project I tackled was making this easy no sew phone charging pouch. We haven't quite figured out where to store all of our techy stuff and charge it at the new house and I remembered seeing someone's phone charging pouch made out of a jeans back pocket so I wanted to make my own version.
Supplies:
Instructions: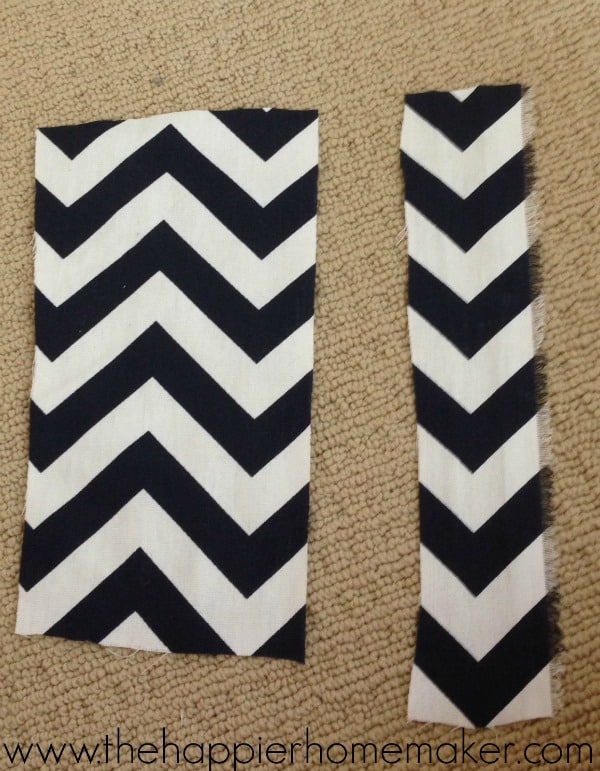 Cut your fabric into two pieces, one 10.5" by 5" and the other 11" by 2.5."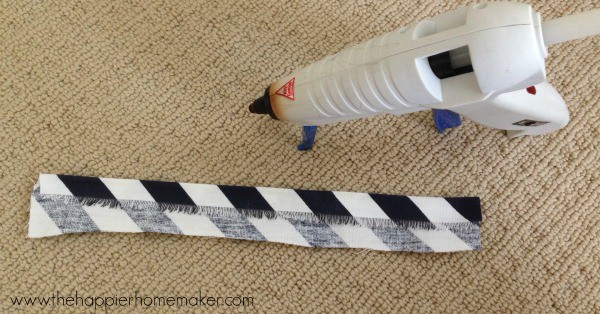 Using your hot glue gun, apply a line of glue to the middle of the fabric down the length and fold over one third side of the fabric towards the center.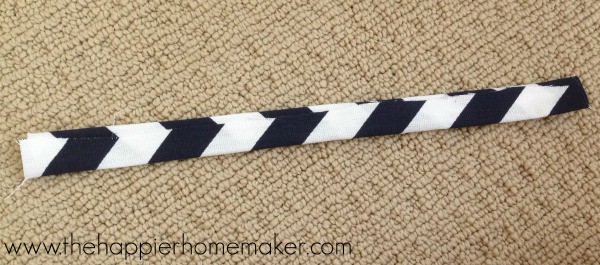 Repeat on the opposite side.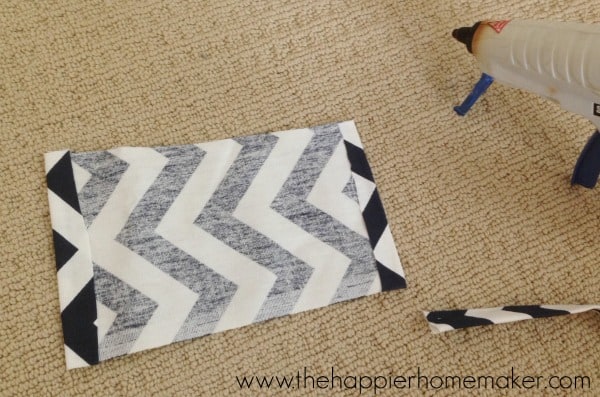 Now, move to your larger piece of fabric. Use the hot glue to fold over a ½" seam on both of the shorter sides.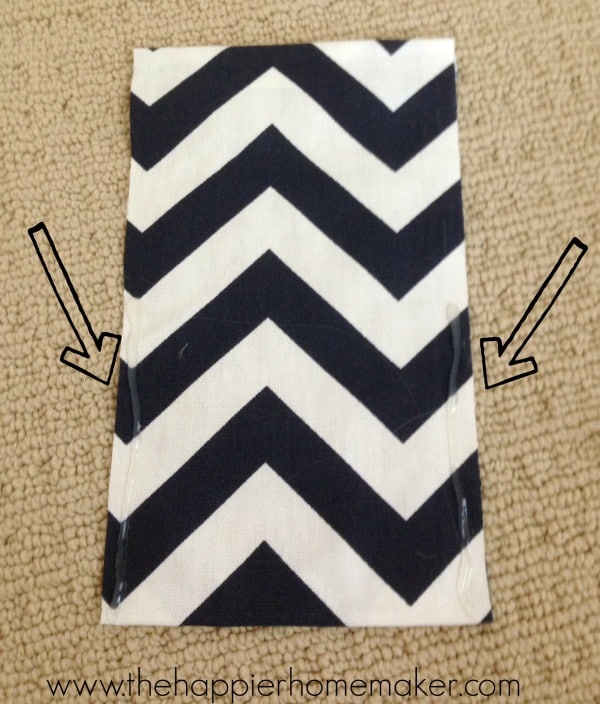 Flip the fabric over so the right side is facing up. Apply hot glue to the outer edges of one half of the longer sides.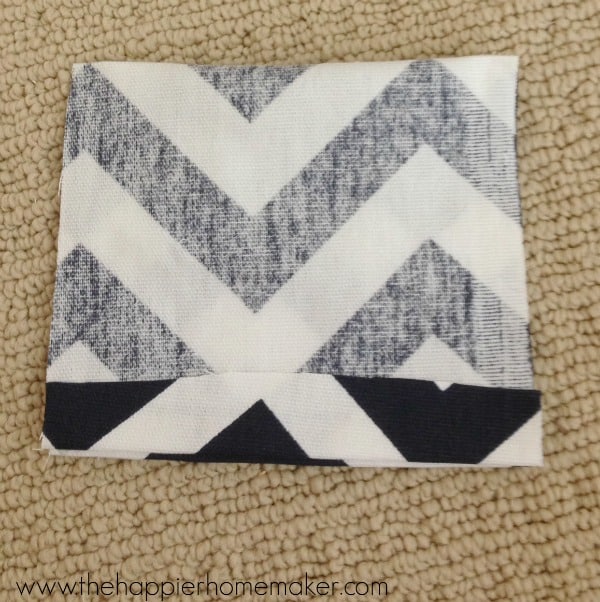 Fold over and press firmly.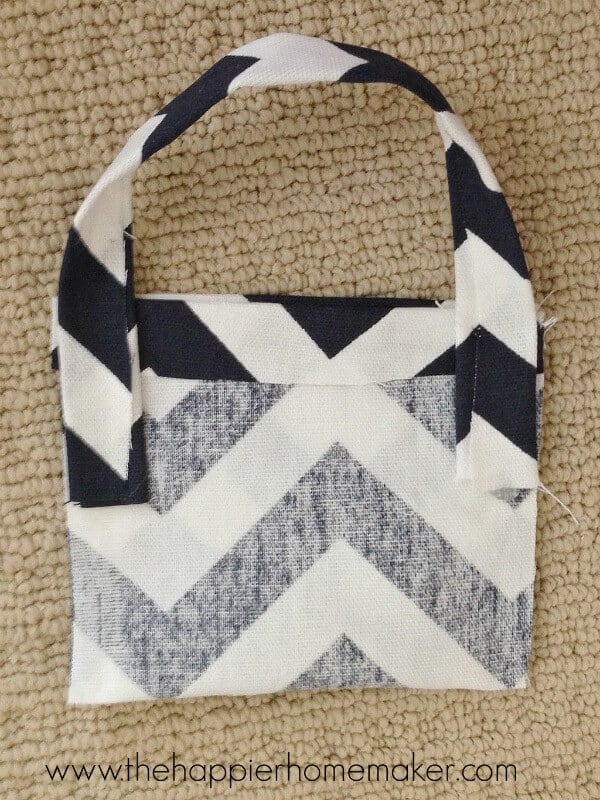 Now, take your smaller fabric we worked with earlier and glue the bottom inch and a half to the sides of the inside of the pouch as shown. Again, press firmly and allow the glue to dry completely.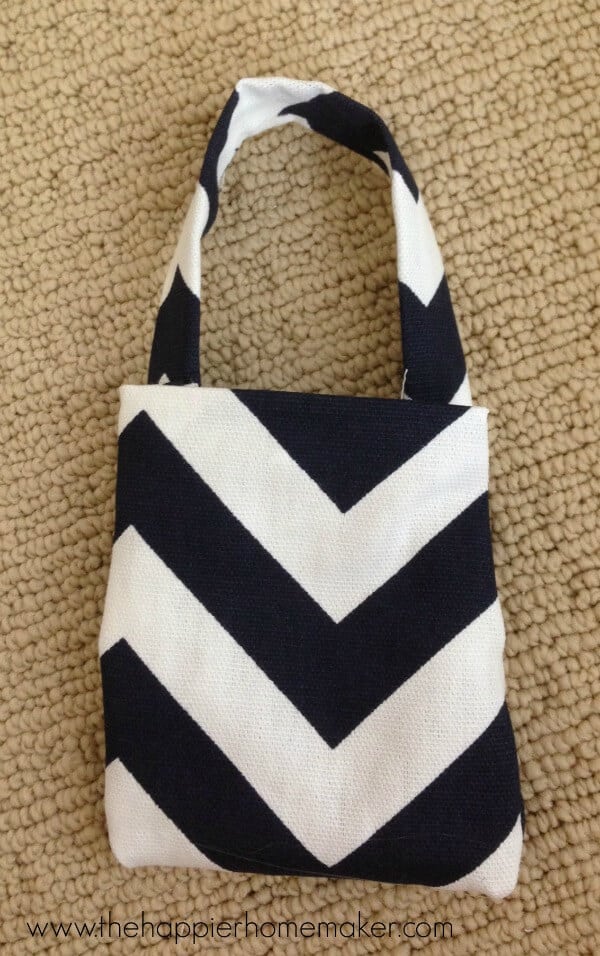 Carefully flip the pouch right side out-keep your glue gun handy in case you need to touch any areas that may not have stuck together properly.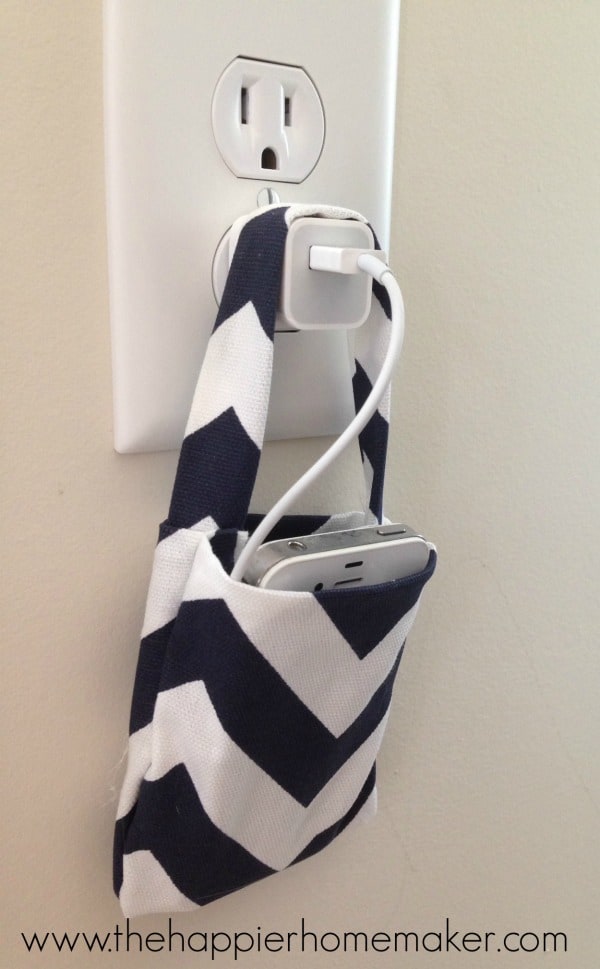 Now you have a handy way to keep your phone and cords contained while charging-too cute right??
Do you have any special strategies for containing the cords of your electronic devices? We're a bit of a "techy" family with lots of devices and I'd love to hear your ideas!