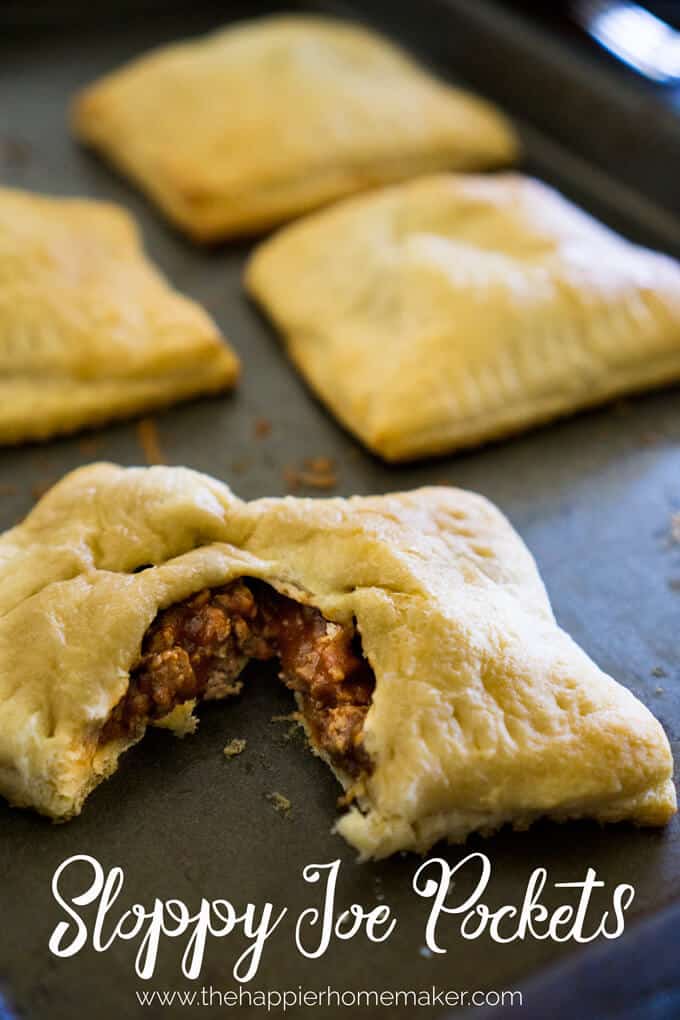 I've been teaching my three sons about money lately-working for it, saving, spending, etc.  I've been using the Dave Ramsey Financial Peace Jr Kit to do it (You can read about my love for the Dave Ramsey methods here) and as part of that I've been showing them how my blog works as a job for me and how I earn money from it.  My nine year old in particular was fascinated by how I can share ideas for free with my readers and earn money from the ad networks that you see in my sidebar and on some pictures.  I explained to him that it was like watching TV and having commercials in a program. He's made it his mission to come up with an idea for my blog in hopes of splitting the income.  Today's his big day because today's Sloppy Joe Pockets are his idea! We have an agreement to split any money earned from today's post 50/50 (his idea, I photographed and published it so it's a profit share!) If you like it I'd love for you to leave him a comment!
I can't post anything about sloppy joes without sharing this video-anybody else remember this?
Too funny!
Back to the recipe-I love sloppy joes but they're, you know, messy! These pockets make them easy enough to eat that even my 4 year old can manage to eat them without us having to throw him in the bath afterwards!
Ingredients:
2 packages Pillsbury Crescent Rolls
1 lb ground beef
1 can Sloppy Joe mix
Instructions:
Brown beef and drain. Add sloppy joe mix according to package directions, set aside.  Preheat oven to 350 degrees. Roll out chilled crescent dough on a baking sheet.  Separate into 8 rectangles-each comprised of 2 crescents.  Use fingers to seal the perforation between the two crescents.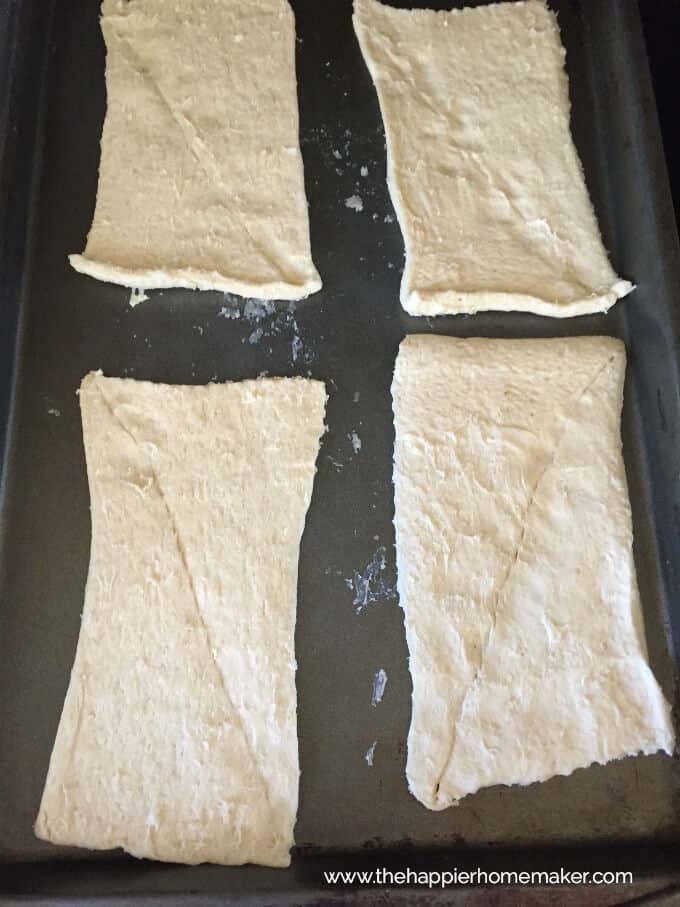 Spoon about ¼ cup sloppy joe mixture onto the dough as shown, being sure to leave ample edges to seal around meat.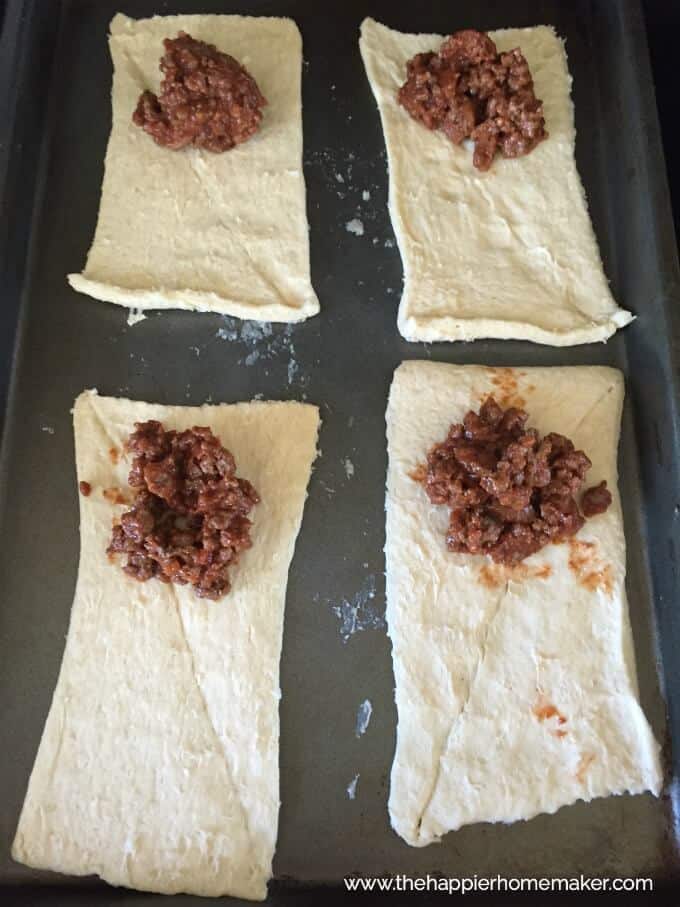 Fold the dough over the meat and use the tines of a fork to seal the edges. Bake for 10-12 minutes until golden brown.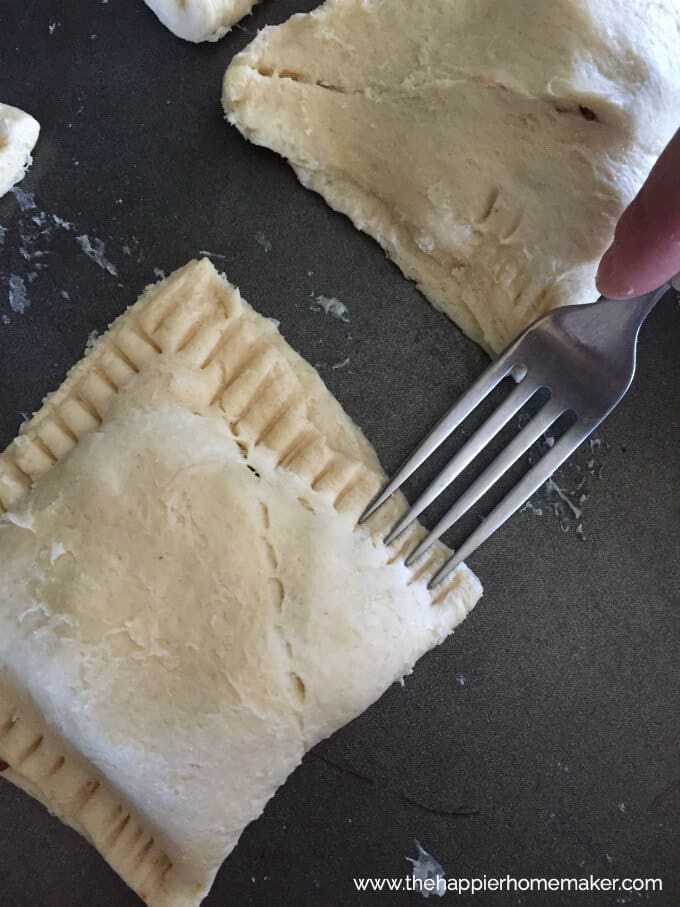 Serve immediately! So delicious, these are one of our go-to weekend lunches to make ever since we first tested the recipe!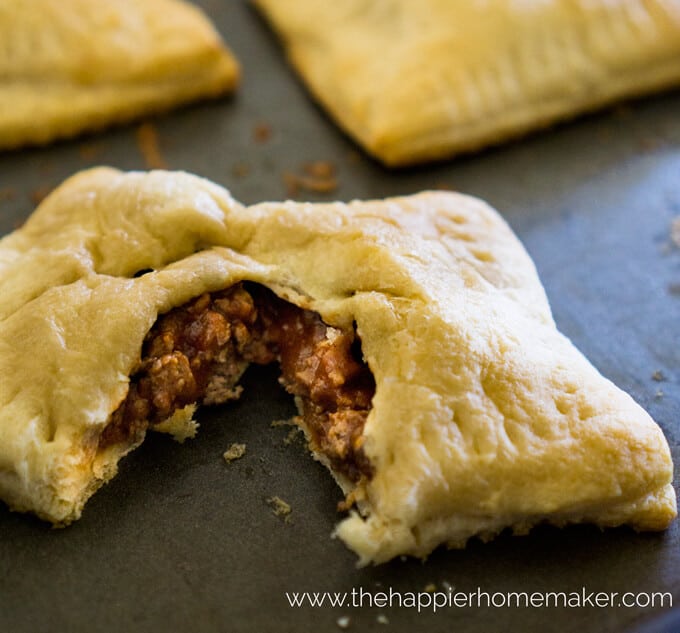 Thanks for reading and supporting my little budding entrepreneur!!