Garlic bread, with its warm, buttery, and garlicky goodness, is a beloved side dish that elevates any meal. If you're looking for some dinner ideas with garlic bread, I've got a mouthwatering list for you.
Garlic bread really is the perfect accompaniment to a really wide range of dinners. Whether you're making a casual weeknight meal or hosting a special gathering, garlic bread can be that touch that ties your meal together.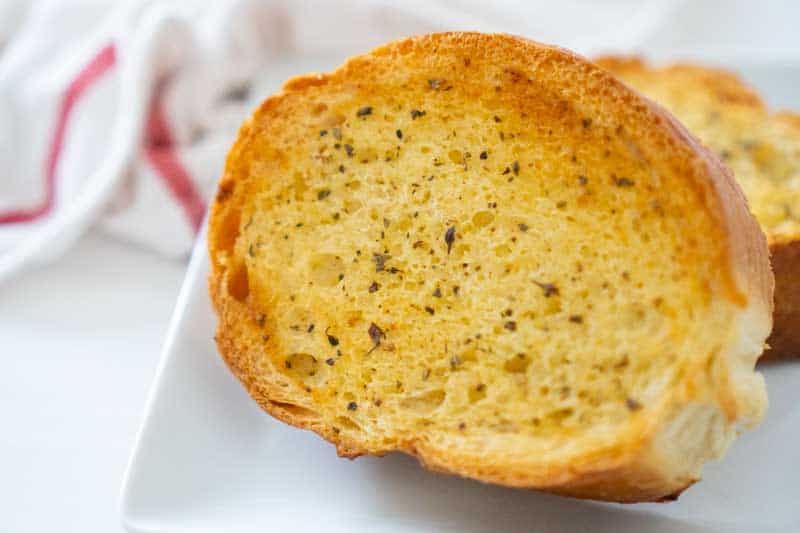 Whether you make store-bought garlic bread, homemade Texas toast, or homemade garlic bread with butter and garlic powder, this golden brown and satisfyingly crispy classic side dish is one the whole family with love! Try it with one of these main dishes!
Savor a classic Italian pairing by serving cheesy garlic bread with rich and meaty spaghetti Bolognese. The buttery garlic flavor complements the tomato sauce and pasta perfectly.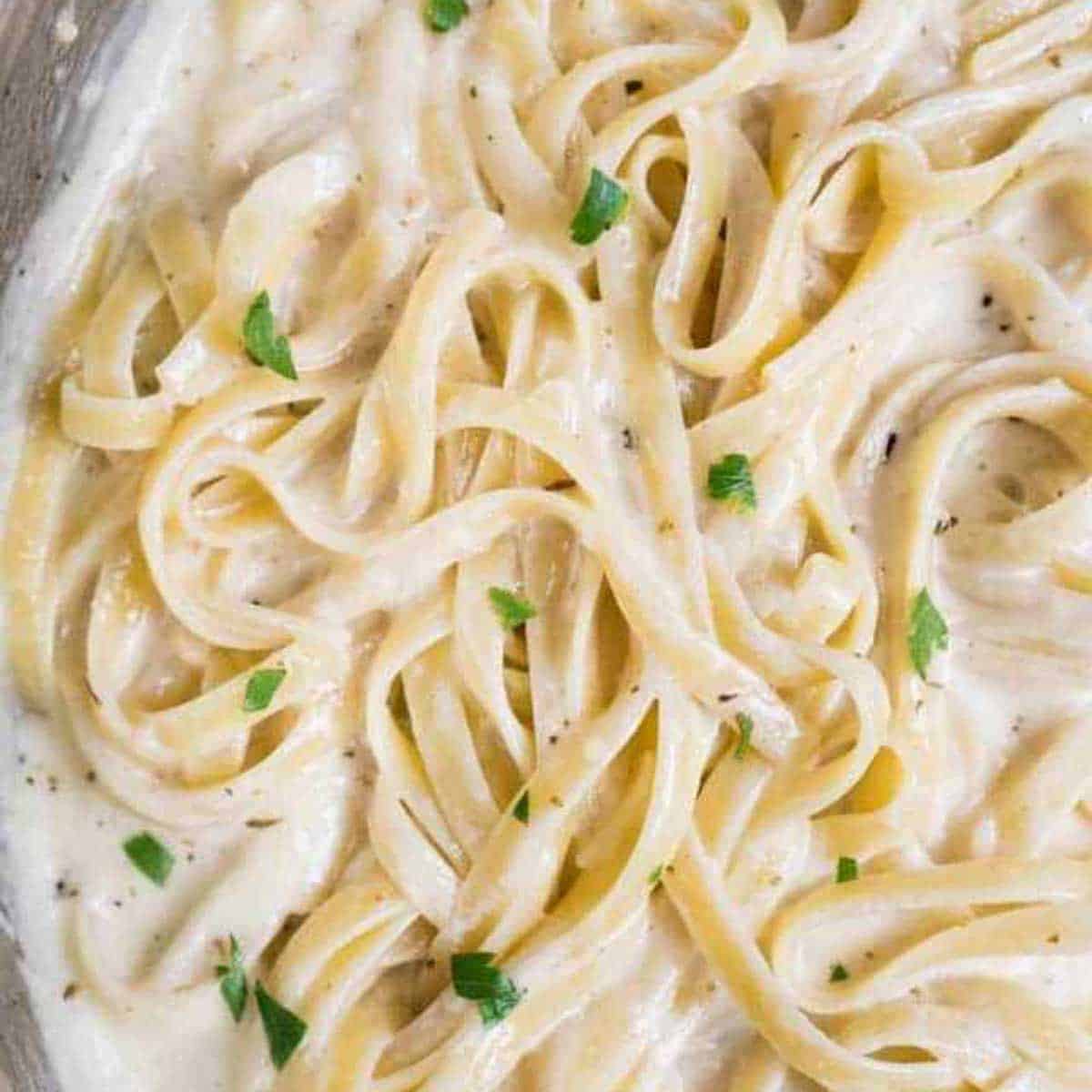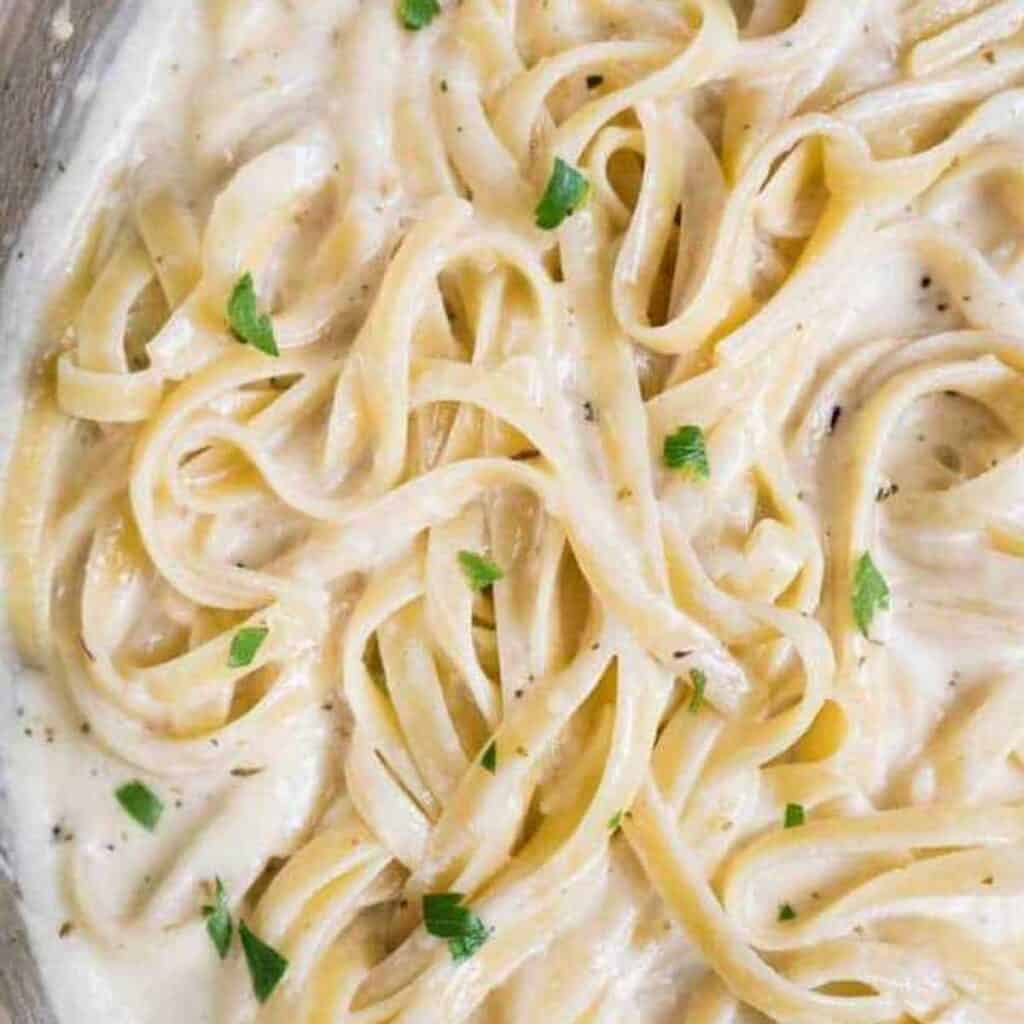 2. Chicken Alfredo
Creamy, cheesy chicken Alfredo pairs wonderfully with garlic bread made with fresh garlic and olive oil. The bread is great for scooping up the cheesy homemade alfredo sauce so none of that delicious flavor goes to waste. (Or see our tips for making store-bought alfredo taste better!)
Add a touch of New Orleans to your dinner table by pairing Cajun jambalaya with buttery garlic french bread. The spicy, flavorful jambalaya is beautifully balanced by the buttery bread.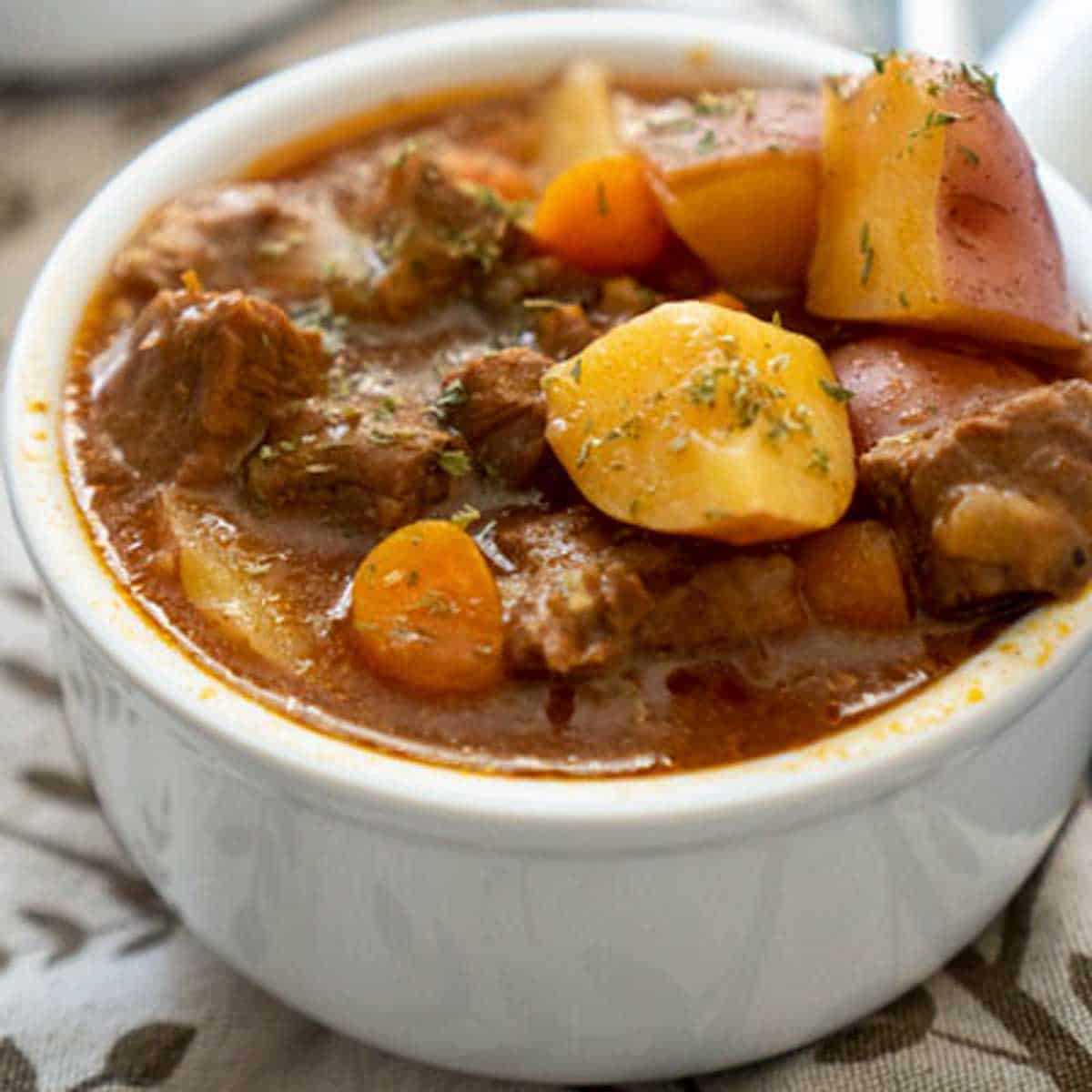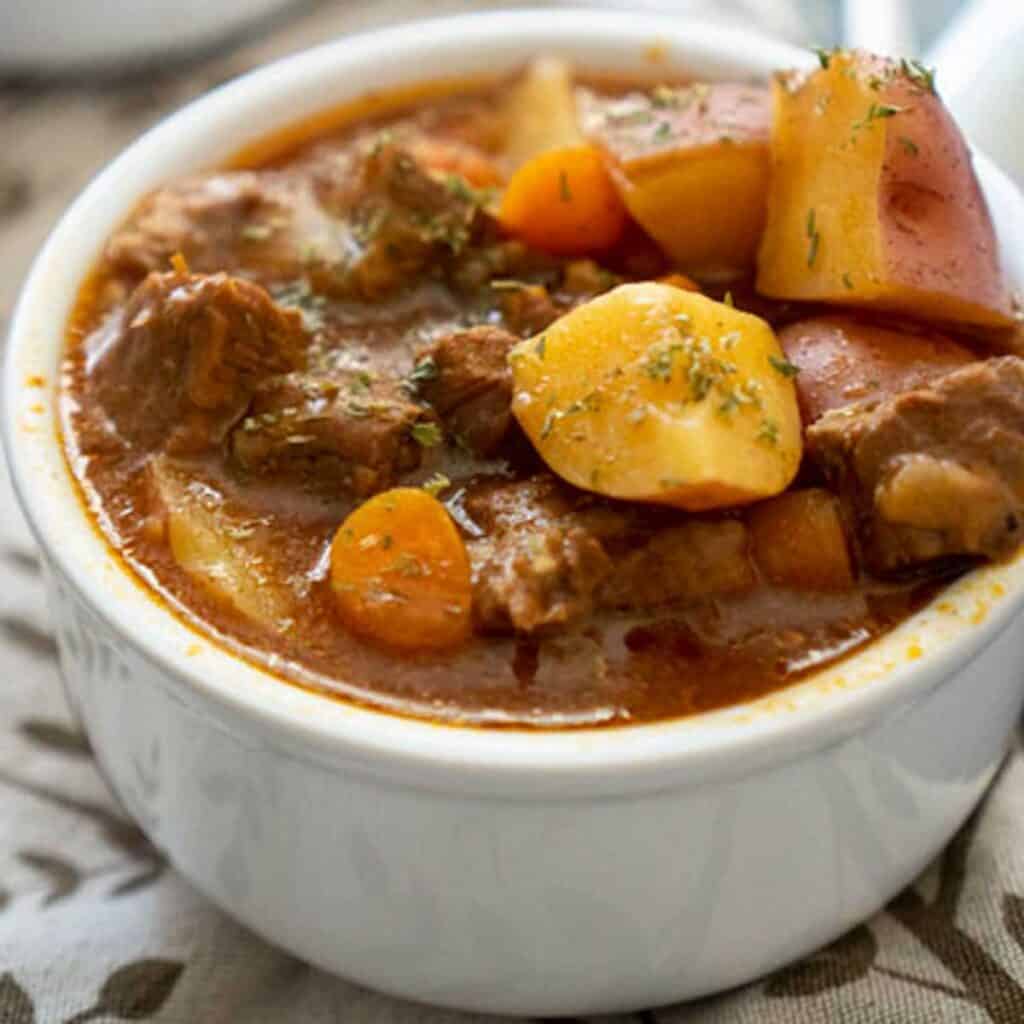 Hearty beef stew and garlic bread are a match made in comfort food heaven. For an easy garlic bread recipe, coat your bread in a garlic butter mixture and melt mozzarella cheese on top, then dip the bread into the savory broth for an extra dose of warmth and flavor.
Turn your Caesar salad into a satisfying main course by adding grilled chicken or pan-fried shrimp, and serve it with Italian bread toasted with garlic and butter for a complete, delicious meal.
This vegetarian favorite shines when accompanied by garlic bread. The crispy, breaded eggplant pairs beautifully with the garlic's robust taste. Top your garlic bread with a little sprinkle of parmesan cheese for some added flavor!
Create a vibrant and healthy meal by grilling an assortment of vegetables like zucchini, bell peppers, and eggplant. Serve them with garlic cheese bread for a satisfying, plant-based dinner.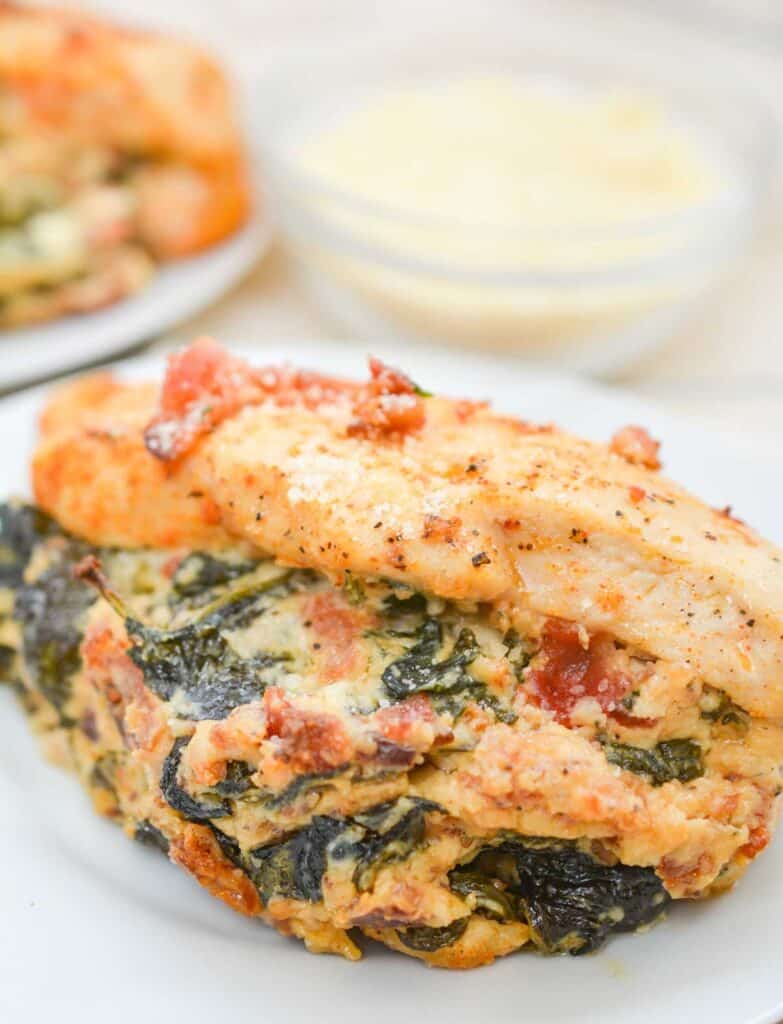 Elevate your chicken dinner with spinach stuffed chicken breasts, served alongside this perfect side dish! You'll feel like you're dining in an Italian restaurant.
Transport your taste buds to the seaside with linguine and clam sauce, and use garlic bread to soak up the briny, garlic-infused juices. No matter which of the different ways you choose to make your crispy garlic bread, there's no better way to eat it, in my opinion, than with pasta dishes.
Serve garlic bread with a hearty and creamy beef and mushroom stroganoff. The garlic butter complements the earthy flavors of the mushrooms and the tender beef.
Enjoy the simple ingredients and succulent flavors of shrimp scampi by pairing it with garlic bread. The citrusy, garlicky sauce is a delightful complement to the bread and it will give you something to soak up all that amazing sauce with!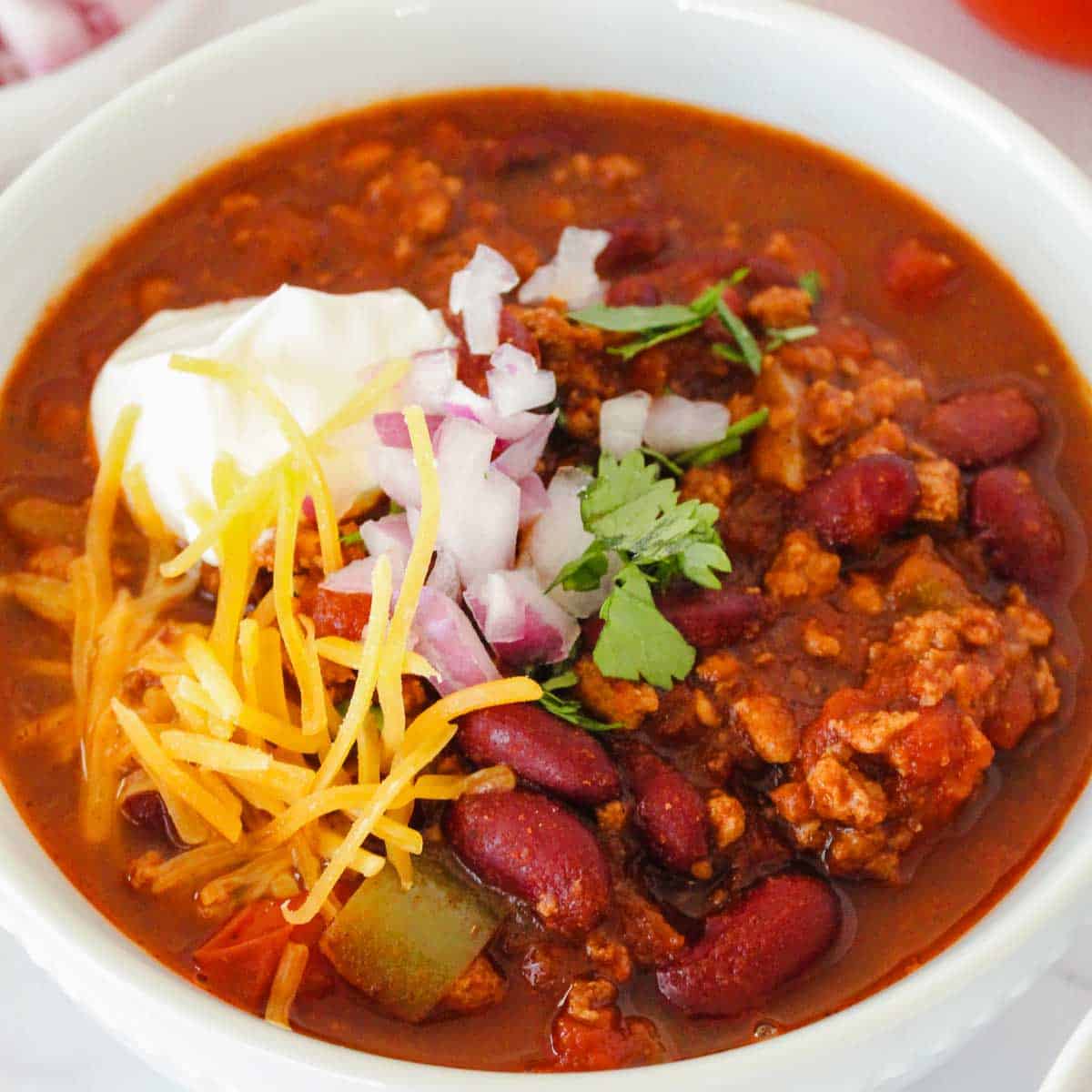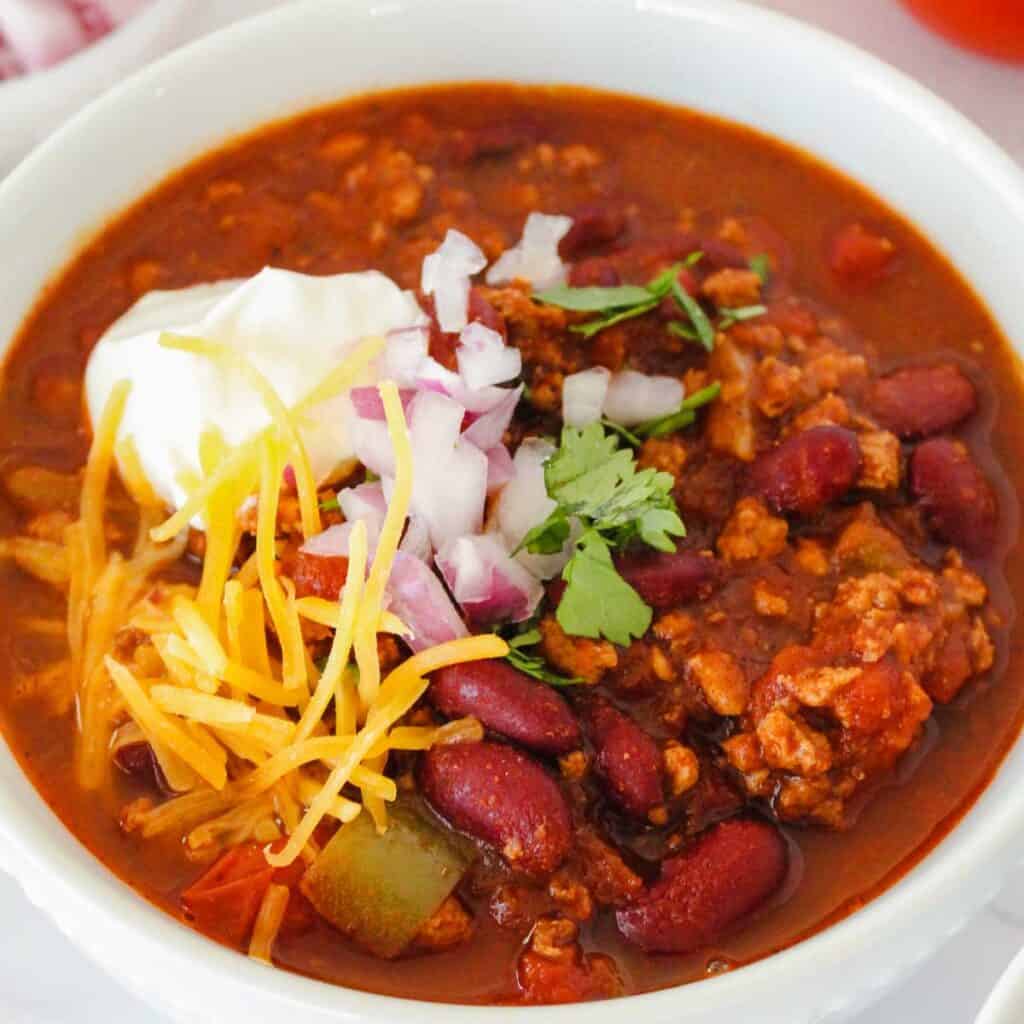 Enjoy a warm and comforting bowl of chili with a side of garlic bread. The combination of hearty chili and garlic-infused bread is a true crowd pleaser. It's the perfect way to enjoy some comfort food on a cold day. White chicken chili is another option that would taste delicious with a side of garlic bread.
For a light and refreshing option, serve lemon butter salmon with a slice of garlic bread. The zesty, buttery sauce works wonders with the crispy bread.
Delight in the sweetness of teriyaki-glazed salmon served with a piece of garlic bread. The savory and slightly sweet garlic butter pairs wonderfully with the fish's flavors and it's a great way to make the meal more filling.
Embrace the rich, cheesy goodness of spinach and artichoke stuffed shells, and let garlic bread complete this indulgent meal. It's a comfort food duo you won't forget.