If you've ever sunk your teeth into a perfectly grilled chimichurri steak, you know it's a flavor explosion like no other. If you're trying to decide what to serve with chimichurri steak, here are 15 delicious options for you!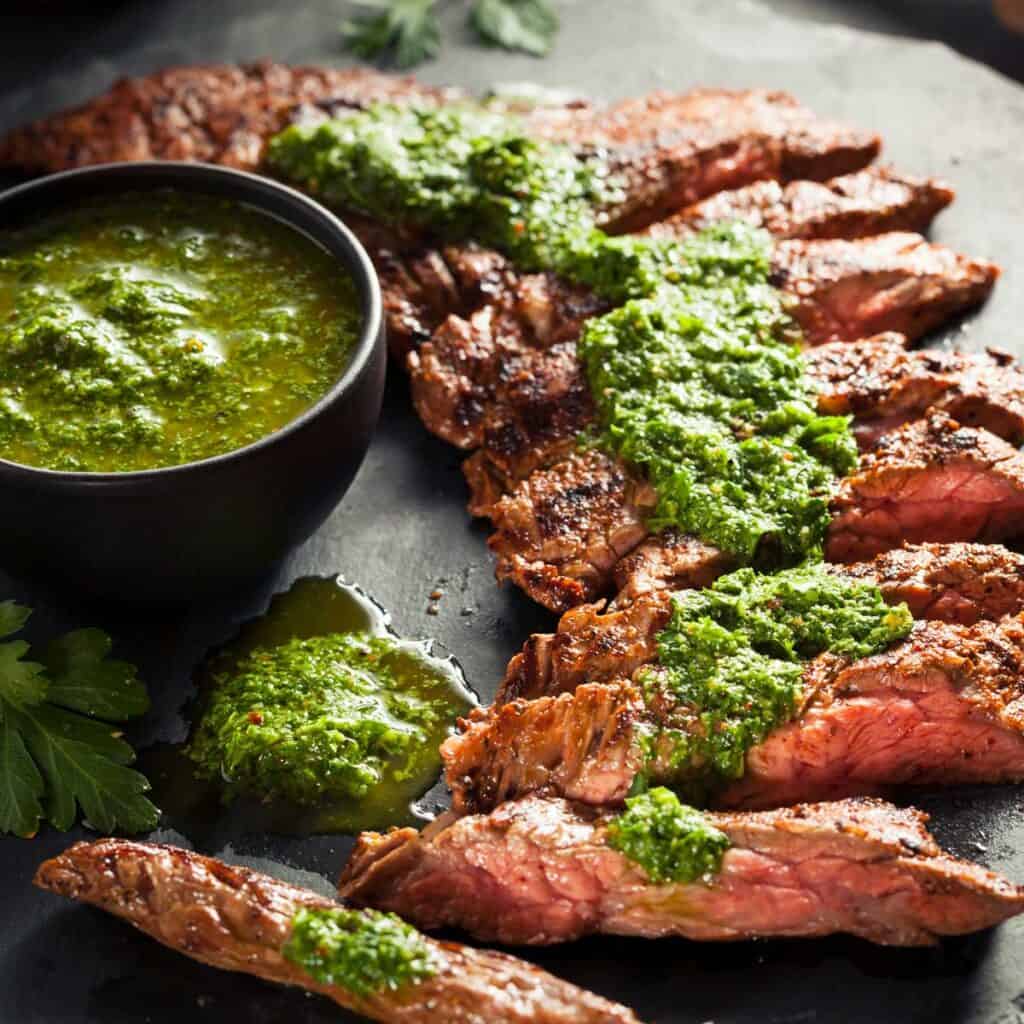 What makes a great steak even better? Chimichurri sauce!
Chimichurri steak is a delicious and flavorful dish that features grilled or pan-seared steak accompanied by chimichurri sauce. Chimichurri is an Argentinean and Uruguayan sauce made with fresh herbs, garlic, vinegar, and olive oil. It's known for its vibrant green color and bold, tangy flavor.
That zesty, herby flavor mingling with juicy, charred beef tastes great with a lot of different sides and I've got a list of 15 of them that will inspire your next delicious chimichurri steak meal!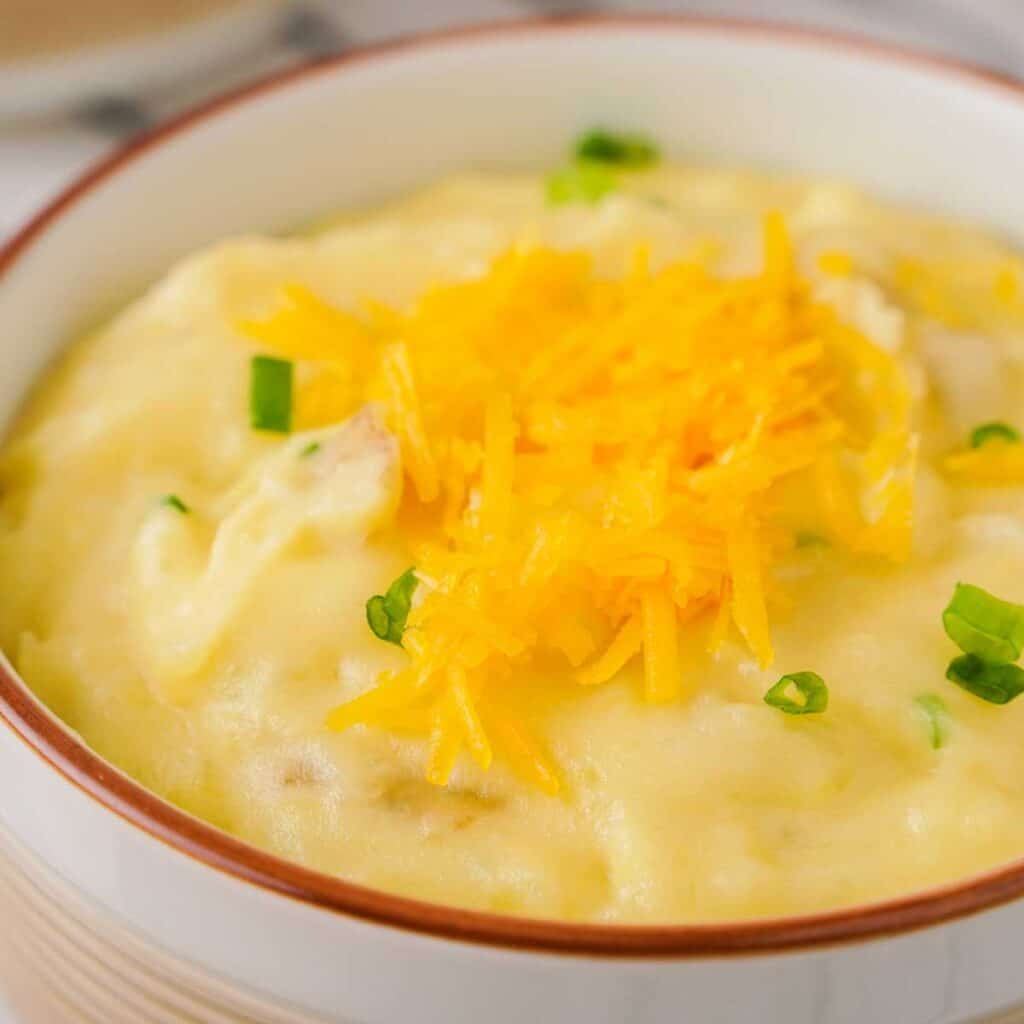 Creamy mashed potatoes with a punch of garlic? Yes, please! Mashed potatoes will always be one of the best side dishes for steak! The richness complements the flank steak chimichurri's boldness.
Buttery corn, kissed by the grill, adds a sweet and smoky note that'll harmonize beautifully with your steak. This is a great option because it's so easy and so flavorful!
Creamy avocado and juicy tomatoes create a refreshing contrast, cutting through the steak's richness. This is a great way to add a healthy side that's still filling and very satisfying!
Asparagus spears coated in parmesan cheese provide a delightful crunch to balance out the tender steak. The best way to make these is in the air fryer!
Double down on chimichurri! Roast a variety of vegetables with a drizzle of this green magic for an herb-infused, next level feast with your steak dinner.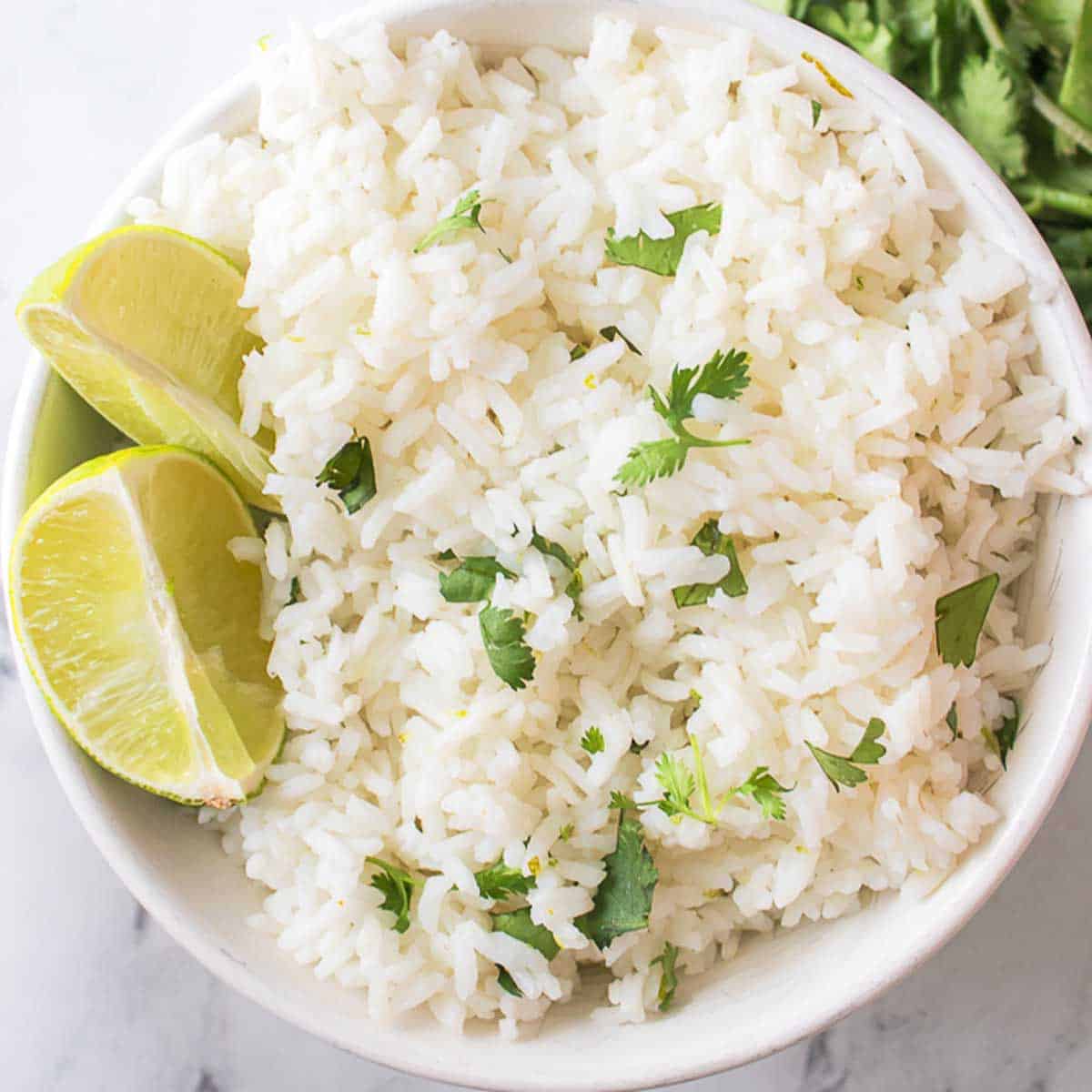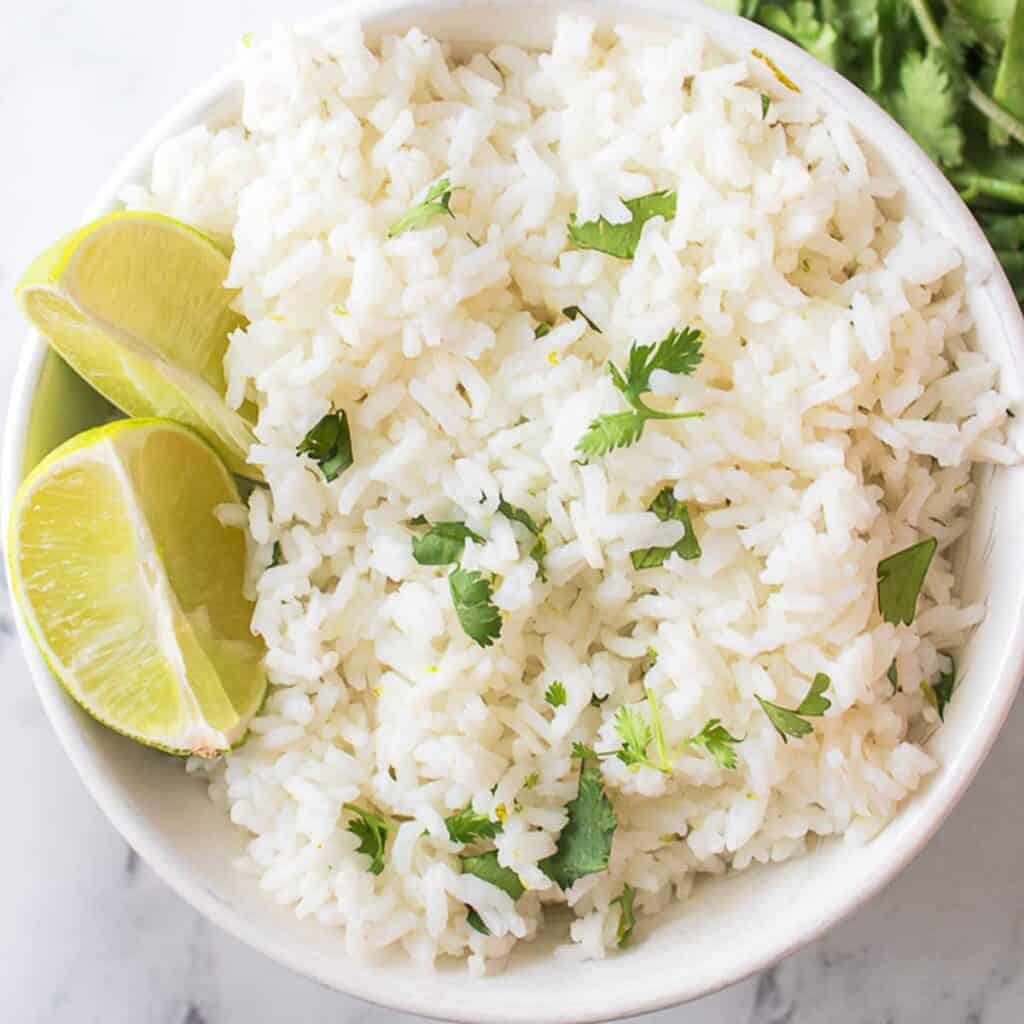 Fluffy rice with a zing of lime and the freshness of cilantro – the perfect sidekick to your steak covered in fresh chimichurri sauce.
Mushrooms stuffed with mozzarella, tomatoes, and basil – a bite-sized explosion of flavors. If you love caprese salad, you'll love these mushrooms and they make an excellent pairing with your chimichurri recipe!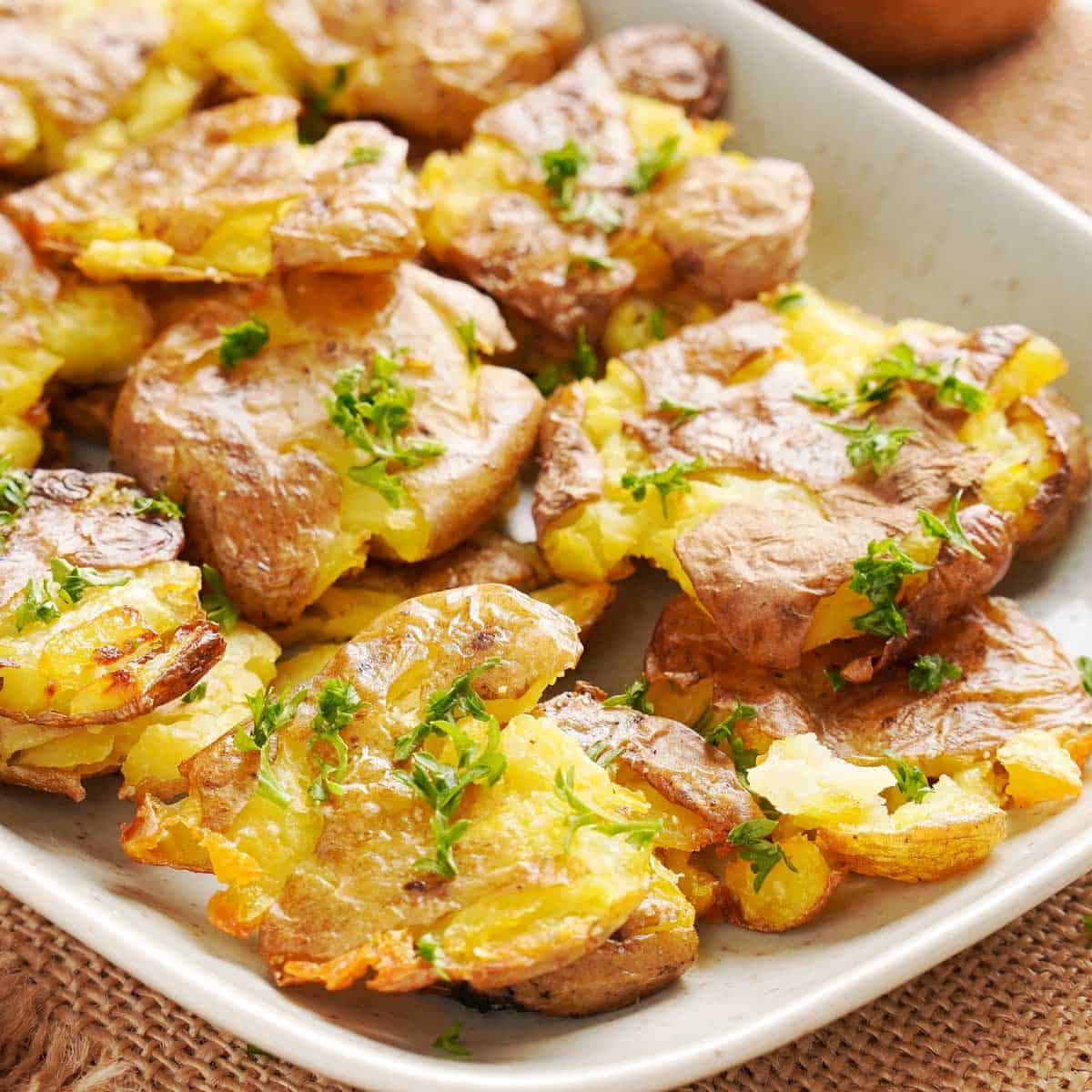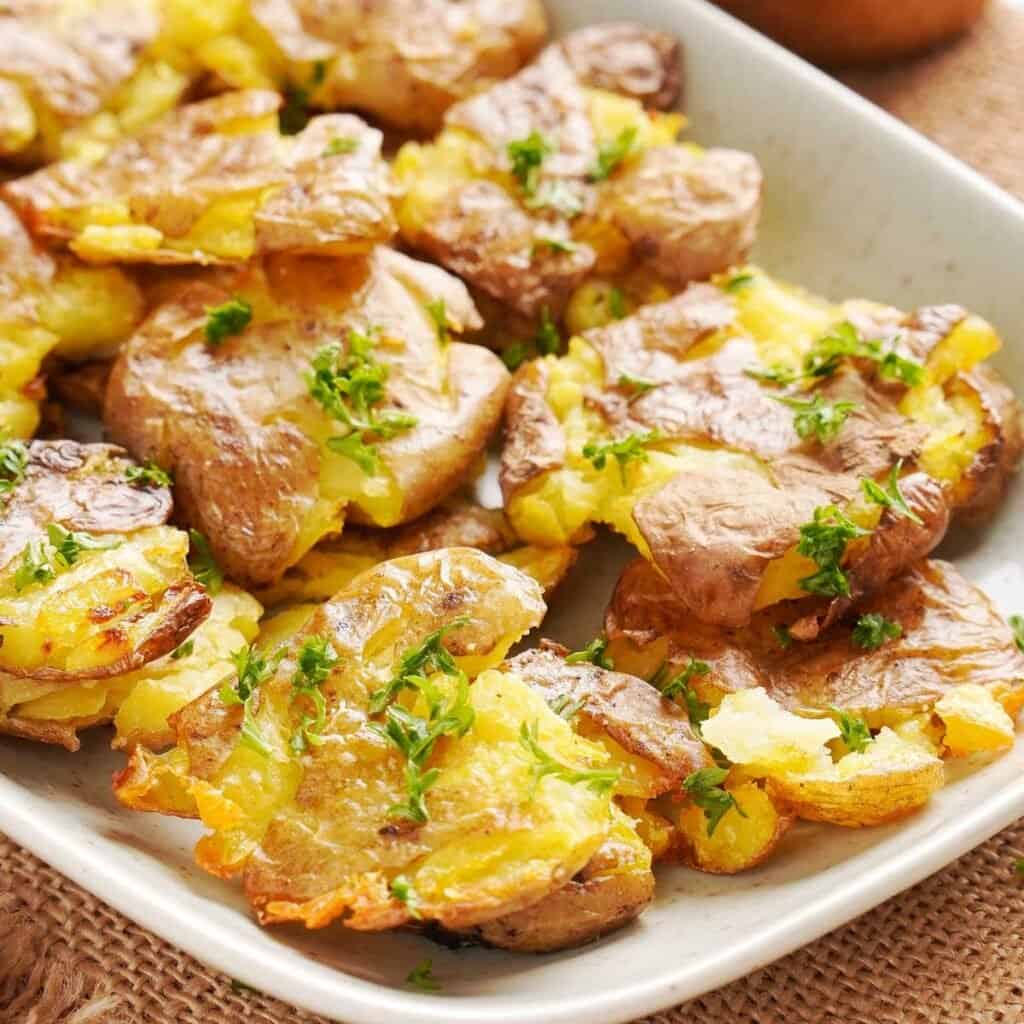 Smash those spuds, bake 'em with fresh herbs, and you've got a delicious, flavorful delight. I love these crispy potatoes and what a quick and easy recipe this is!
Because everything's better with bacon! Roasted Brussels sprouts add a smoky, savory kick. For the best results and the best crispy outcome, use the air fryer or roast these!
A light and protein-packed quinoa salad with feta brings a refreshing contrast to your hearty steak. Quinoa has become a really popular side dish because you can make it in so many different ways!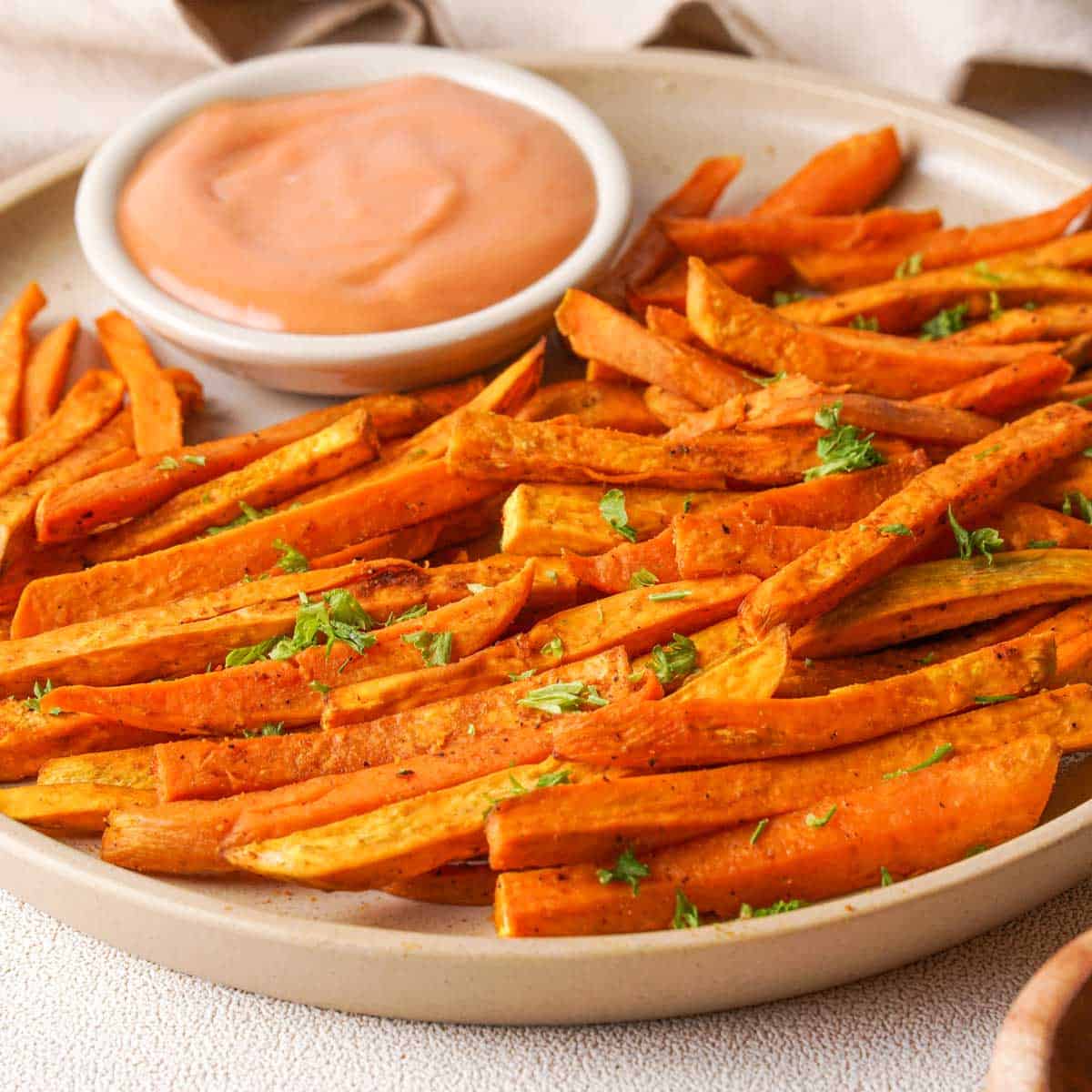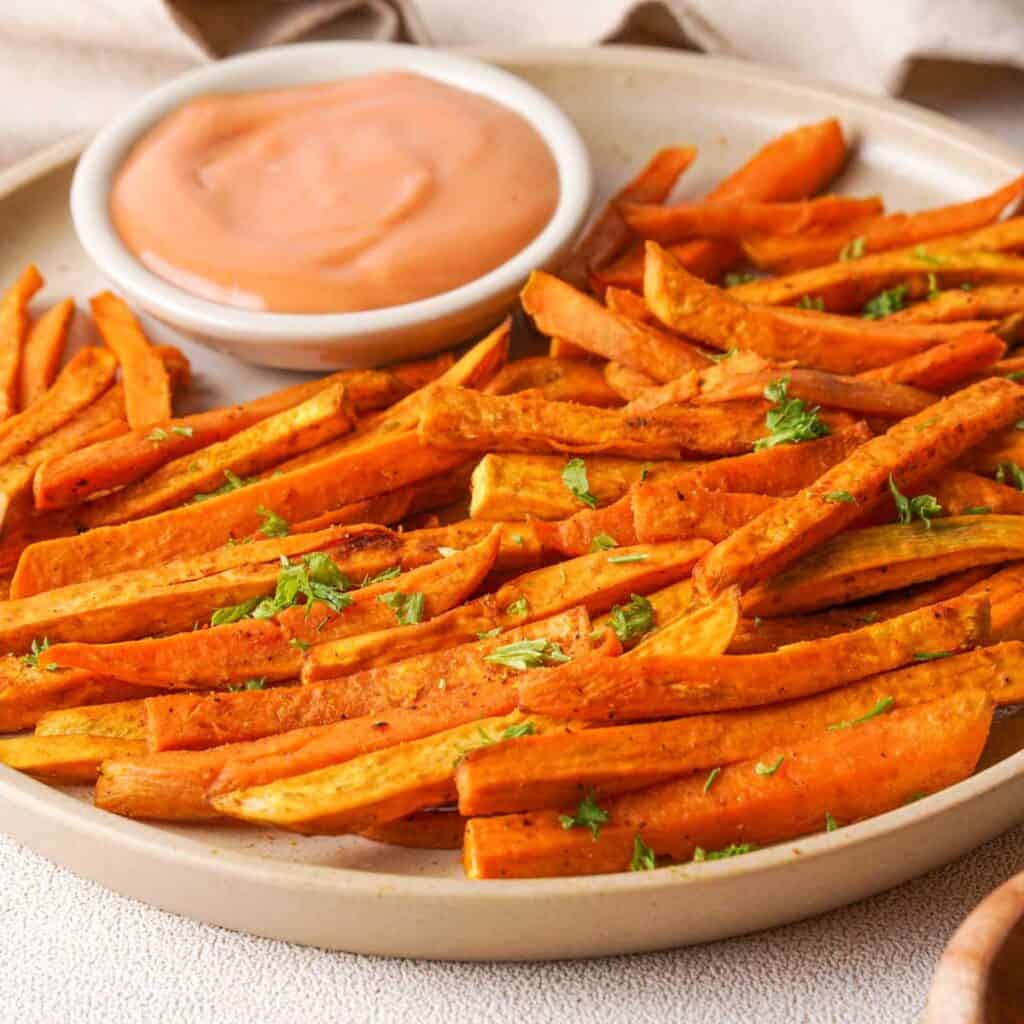 Crispy sweet potato fries with a hint of sweetness are a delightful pairing with chimichurri steak. These are easy and make a great healthy side dish and tasty alternative to french fries! You can even make them sweet potato wedges if you prefer!
Classic Caesar with crisp romaine, parmesan, and croutons offers a cool and crunchy companion. Keep your meal light and fresh with this healthy option!
A tangy zingy sauce on a cucumber and red onion salad adds a burst of freshness to your chimichurri fiesta.
Hearty portobellos, grilled to perfection, make for a satisfying and perfect side dish for chimichurri steak! You can make them both on the outdoor grill and cut way down on cook time of your whole meal! This is also a good side dish for vegetarians because portobello mushrooms are so meaty and you can top them with the delicious chimichurri sauce!
Because who can resist the creamy, cheesy allure of mac 'n' cheese? It's the ultimate comfort food sidekick with a big flavor that will compliment your chimichurri steak recipe!