These Healthy Instant Pot Recipes are all super easy and family-friendly. Using a healthy pressure cooker recipe get dinner on the table fast and you can feel good knowing you are feeding your family well!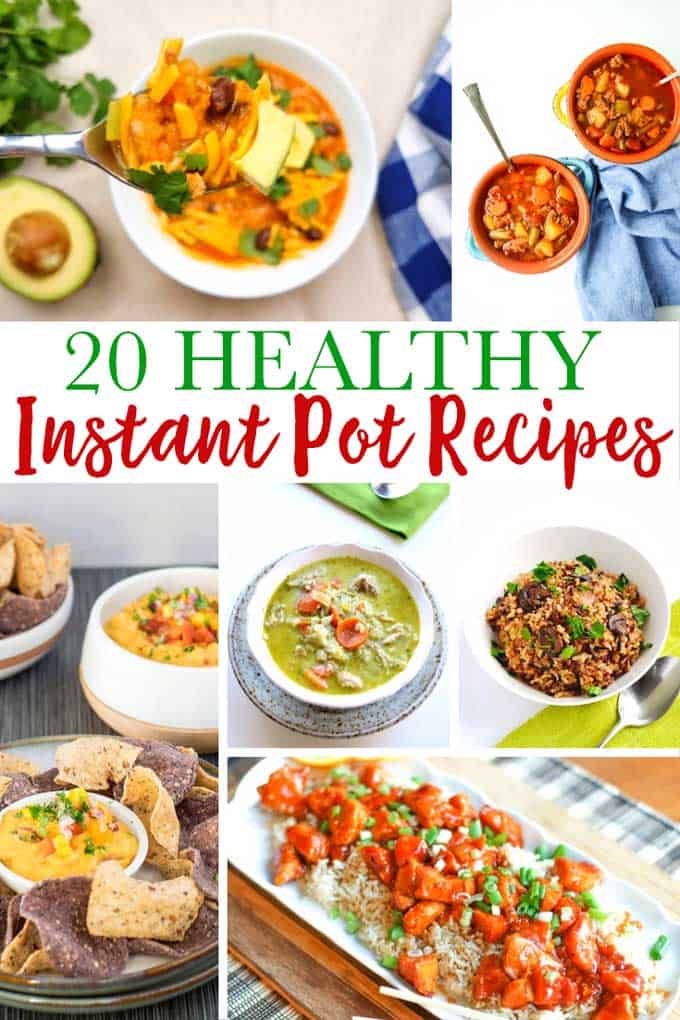 Healthy Instant Pot Recipes
I honestly don't know how I managed in my kitchen before I started cooking with my Instant Pot. While I was very intimidated by it at first, over the past few years it has become my go-to kitchen appliance.
If you are new to cooking with an Instant Pot, check out my Instant Pot 101 guide here.
Why I Love Instant Pot Recipes
The Instant Pot can saute, slow cook, pressure cook, cook rice, steam, and even make yogurt-it's the ultimate in versatility!
You can cook these recipes start to finish in only the Instant Pot, which makes for easy cleanup!
The Instant Pot cooks fast and can keep food warm after cooking just like a slow cooker, making it very convenient for busy families.
21 Easy, Healthy Instant Pot Recipes
As I've experimented with pressure cooker recipes, I've found some tried and true healthy Instant Pot recipes that are not only easy but family-friendly as well. Here are some of my favorite go-to healthy Instant Pot recipes.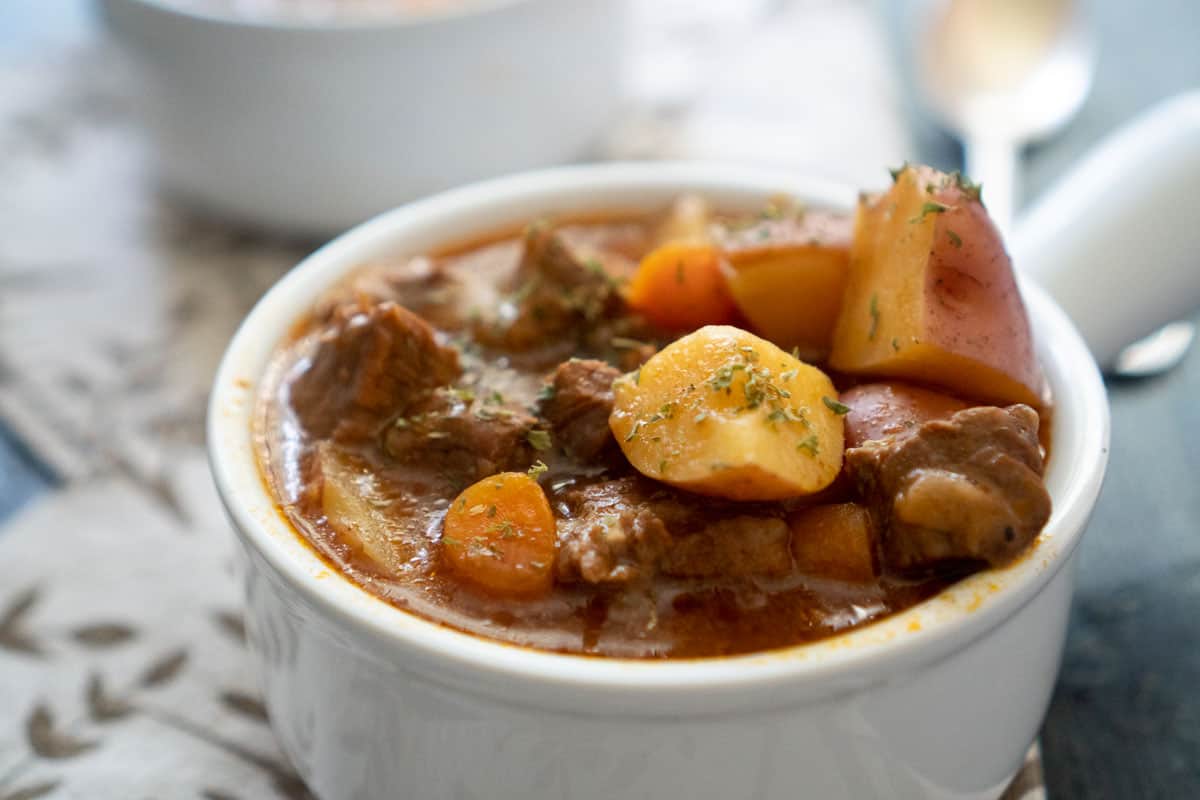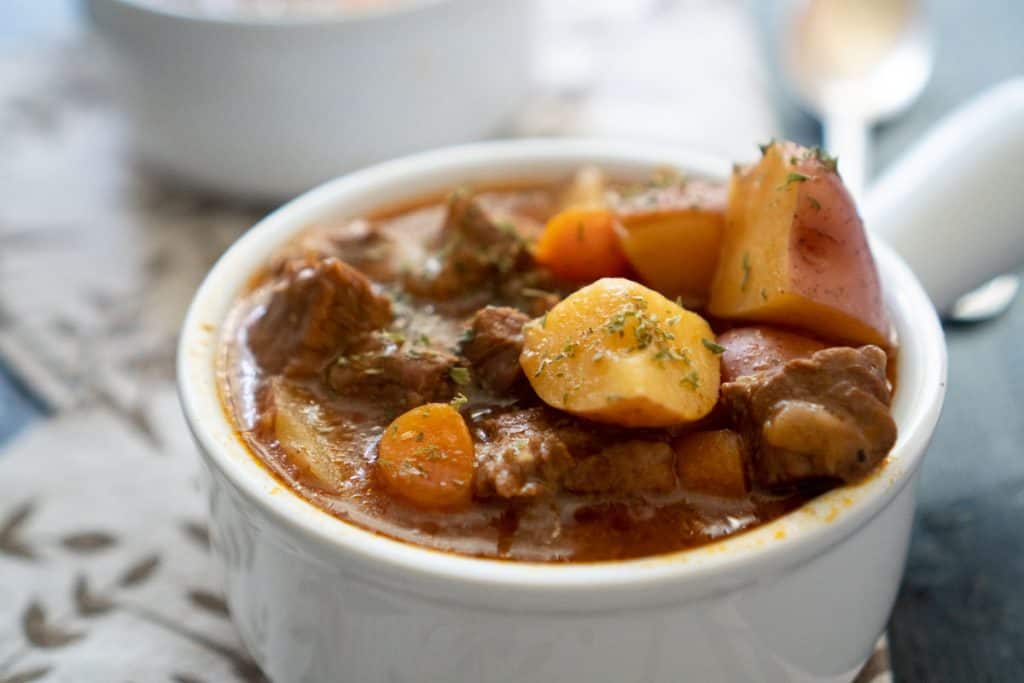 This Instant Pot Beef Stew is an easy and highly rated healthy Instant Pot soup recipe
Buffalo Chicken Lettuce Wraps (Slow Cooker, Instant Pot) are a low carb Instant Pot recipe option packed with flavor.
It doesn't get easier than this Instant Pot Whole Rotisserie Chicken that can be paired with a wide variety of sides. Cooking a whole chicken in the Instant Pot is a game changer!
Our family loves this Easy Healthy Instant Pot Hawaiian Chicken Recipe from pinkwhen.com.
Instant Pot lasagna can be healthy too! This 21 Day Fix Instant Pot Lasagna from mycrazygoodlife.com is calling my name!
Next Meatless Monday, give this Instant Pot Wild Rice Pilaf (vegan) from apinchofhealthy.com. It's a simple yet flavorful pressure cooker rice recipe.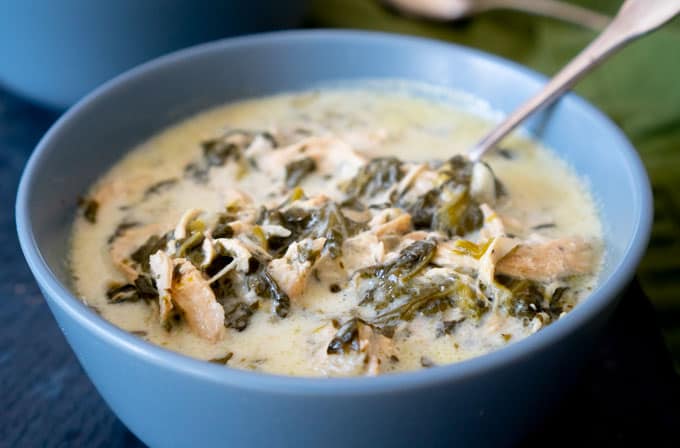 Looking for a Keto Instant Pot recipe? This Chicken & Spinach Soup is a keto-friendly low carb Instant Pot recipe I just love.
For an authentic Italian pressure cooker recipe, try this Italian Pulled Pork Ragu (Instant Pot, Slow Cooker, Stove) from skinnytaste.com.
I love any soup made in the Instant Pot and this Instant Pot (Tomato Based) Ham And Bean Soup from 365daysofcrockpot.com is no exception.
Another vegetarian Instant Pot recipe that even non-vegetarians will love is this Instant Pot: Vegan Queso With Cauliflower from healthyslowcooking.com.
I'm a big fan of chili and love trying new recipes. This Instant Pot Sweet Potato Chili from mycrazygoodlife.com was definitely a winner.
Healthy Instant Pot Meals aren't just for dinner! This Instant Pot Pumpkin Coffeecake Steel-Cut Oatmeal from healthyslowcooking.com is the perfect autumn-inspired breakfast!
Yet another delicious Instant Pot soup recipe, the Instant Pot Hamburger Soup from tastythin.com is Whole 30 and Paleo friendly!
If you are craving Chinese food, try this fast and easy 15 Minute Instant Pot Orange Chicken Recipe from aforkstale.com.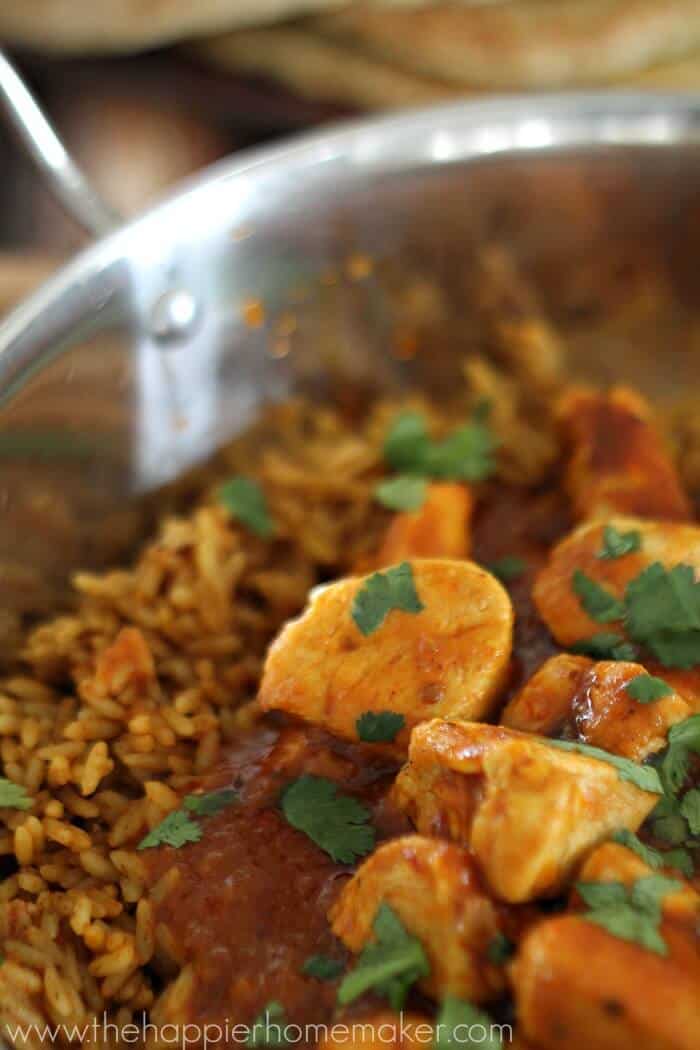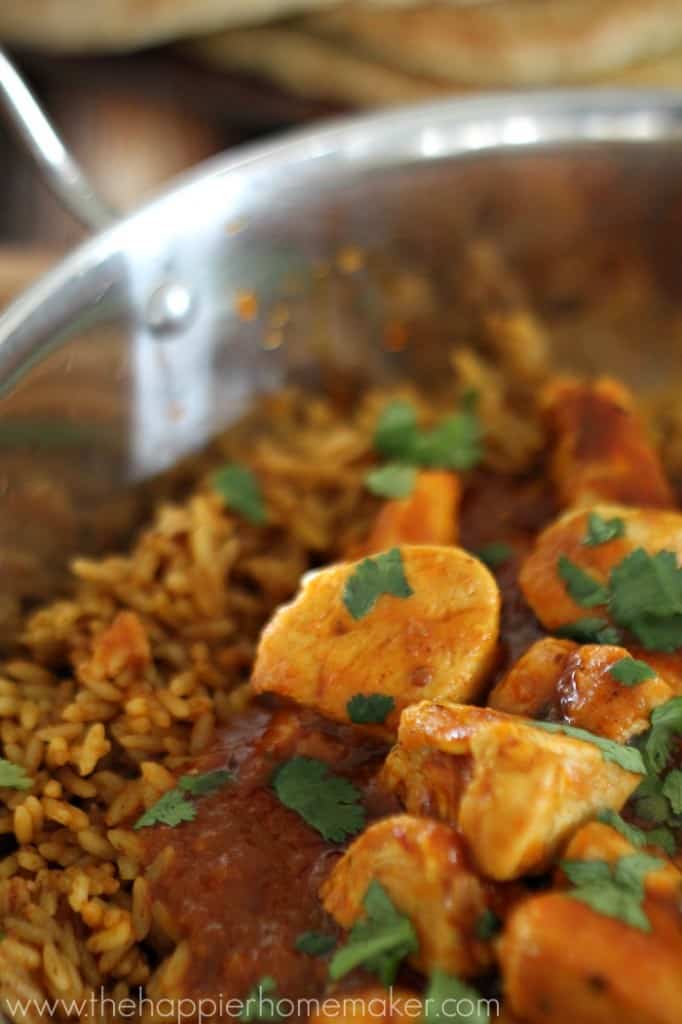 Our family loves a good curry, so this Slow Cooker (or Instant Pot) Chicken Tikka Masala from wholesomelicious.com was a big winner for us.
You can use the Instant Pot to cook side dishes as well, like this Instant Pot Steamed Asparagus from 365daysofcrockpot.com.
If you're looking to meal prep, try these Instant Pot Balsamic Chicken and Vegetables Meal Prep Bowls to make planning your meals a breeze.
Substituting lean meats and vegetarian protein makes this Instant Pot Ground Turkey Lentil Chili from 365daysofcrockpot.com a healthy Instant Pot recipe you'll turn to again and again.
Dessert can not only be healthy but made in the pressure cooker also! Try this Instant Pot Apple Crisp from slapdashmom.com and see for yourself.
Honey Teriyaki Drumsticks from skinnytaste.com are sure to be a hit. (My kids love, love, love any recipe that has drumsticks!
Finally, the flavors in this Instant Pot Pesto Chicken Rice Soup from 365daysofcrockpot.com have to make it one of my all-time favorite Instant Pot Soup recipes ever!
Which one of these easy Instant Pot meals will you try first?
This post was published in May 2017 and updated in September 2019 with new photos and additional information.
Want more great recipes?
Join our community of over 20,000 everyday cooks and I'll send you an eCookbook with 13 of my favorite desserts as a welcome gift!