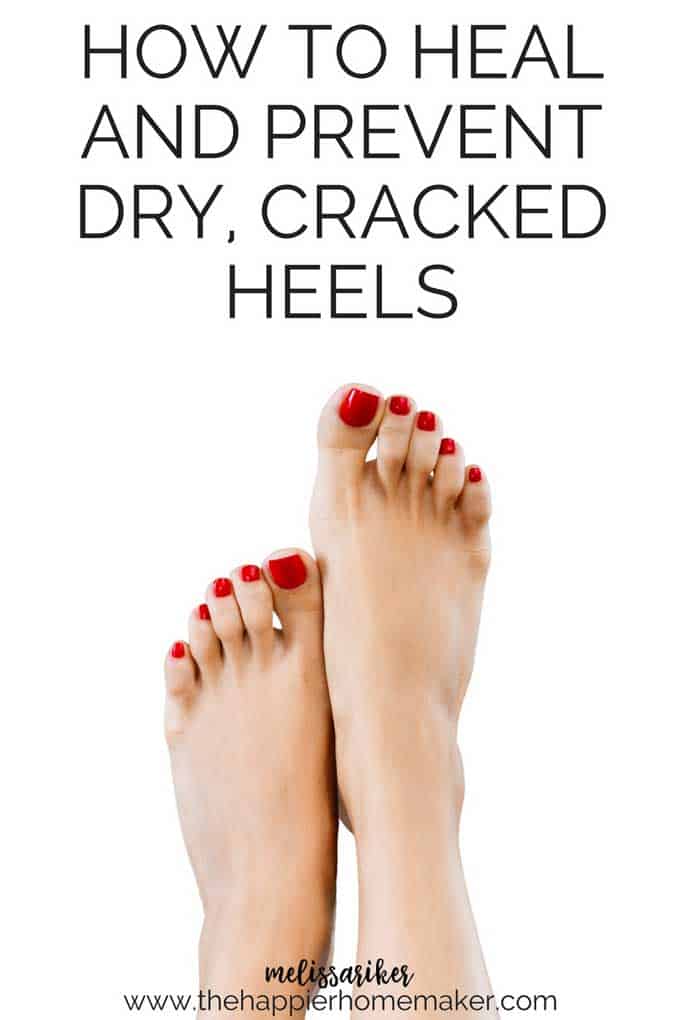 I've always been prone to cracked heels…perhaps it's my refusal to wear anything other than sandals until the first frost of the year. Even with regular pedicures (back in my twenties when I had all sorts of time on my hands!) my heels were barely presentable.
When we moved to England last month we spent 6 weeks traveling around the UK, Ireland and Paris. During that time I really put a number on my feet. (See reference above to only wearing sandals.) We walked between 5-10 miles a day most days and by time we settled back into our home my heels were downright embarrassing-and painful. They were callused and cracking horribly. It wasn't too hard to get them back into shape though-my dermatologist let me into the secret years ago, so I thought I'd share today.
Not the Time to DIY….
First, there are a LOT of different homemade solutions you'll find if you search on google or Pinterest and I'm not saying they don't work and I haven't tried them all but I have tried quite a few. Some-like placing lemon on your heels or soaking your feet in vinegar and listerine-definitely have some value for softening feet but when your feet are SERIOUSLY cracked they just don't stand up to the challenge.
The Secret Weapon
The secret is using a cream with urea in it. Here in the UK I am using Scholl Cracked Heel Cream, when we were back in the States I used this foot repair cream. (affiliate link) The urea helps with the turnover of skin cells and is the only thing I've found that actually gets rid of AND prevents the formation of that dry skin that eventually can lead to cracking.
If your feet are in really bad shape like mine were after our travels rub it in morning and evening (avoiding any open wounds if your cracks are very bad) and you'll see results in just a few days. Be sure to wash your hands after applying it (although I do rub it into my rough cuticles sometimes!) I can see a marked improvement in 3 days and within 7 days my feet always look fantastic. Then I use it every few days to maintain. When I stop, the cracks come back so maintenance is important!
I hope this helps! I wish I would have found this cream years earlier.
Do you suffer from dry, cracked skin on your feet? Are there any other solutions you've tried that have been helpful? Let me know in the comments!