Learn the simple trick to easily removing paint from hardware: no sanding, scrubbing, or scraping required!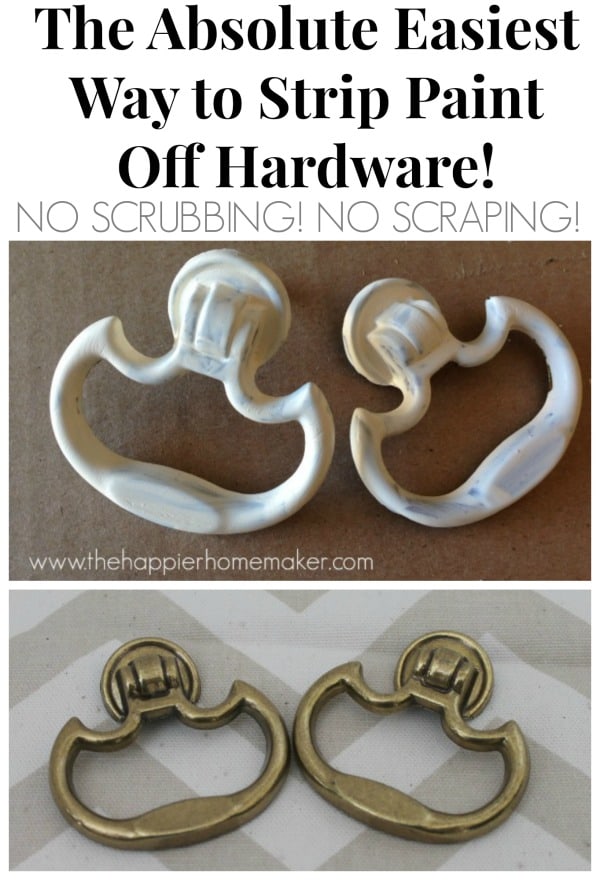 Do you watch Rehab Addict on the DIY Network? It's my new favorite show, I mean I'm seriously addicted! On the show Nicole Curtis meticulously restore old homes true to their period details, I love it. It's one of the very few shows both my hubby and I watch together, it's our dream to one day restore and old home!
Well, a few weeks ago I was watching and Nicole gave the best tip ever. Seriously a life changer! She showed how to easily remove paint from hardware using a crockpot! I had to try it out for myself!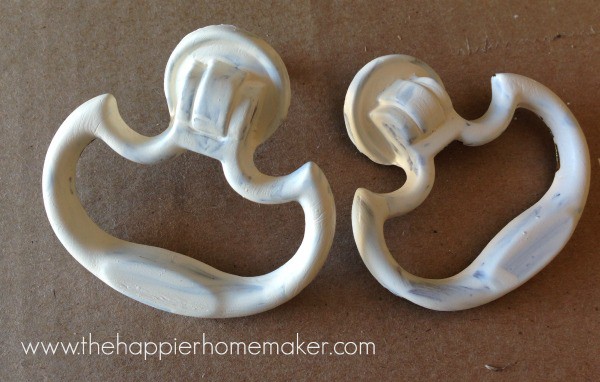 I found some old hardware caked with pain at my local ReStore. I tossed them in an old crockpot I had hoarded away in my garage (don't judge me!)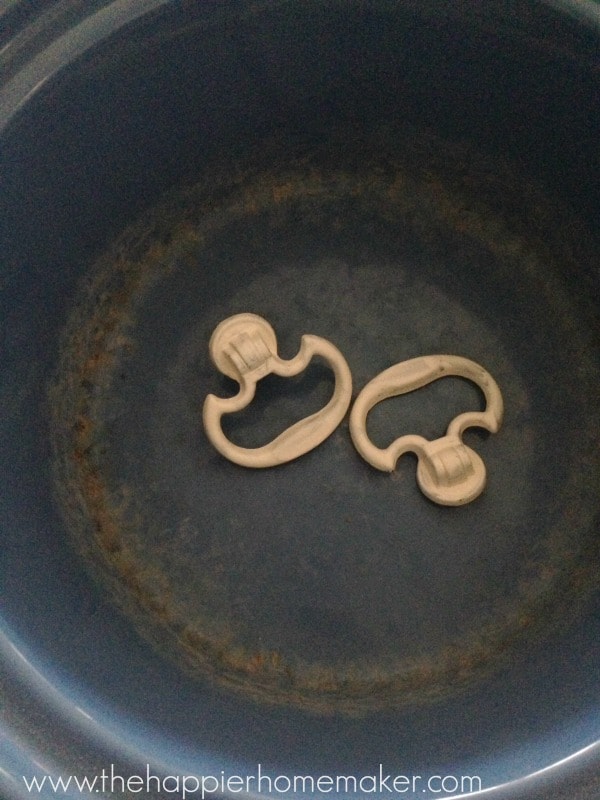 I filled the crockpot with water until the hardware was completely covered and replaced the lid. I set the crockpot to low and left it overnight. When I opened the crockpot the next morning I could already see that the paint had dissolved a bit in the water.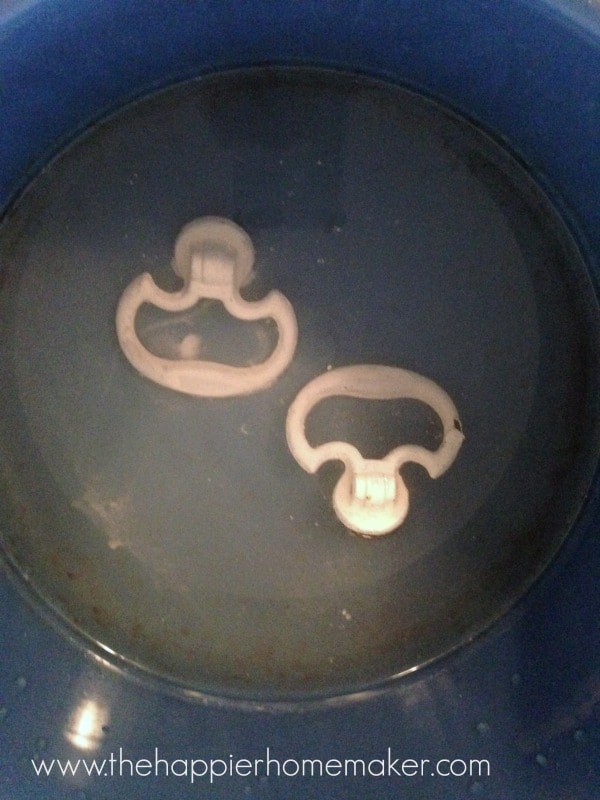 When I picked up the hardwarethe paint was literally falling off the hardware!! How awesome is that? It just peeled right off in about two seconds, no scrubbing, no scraping!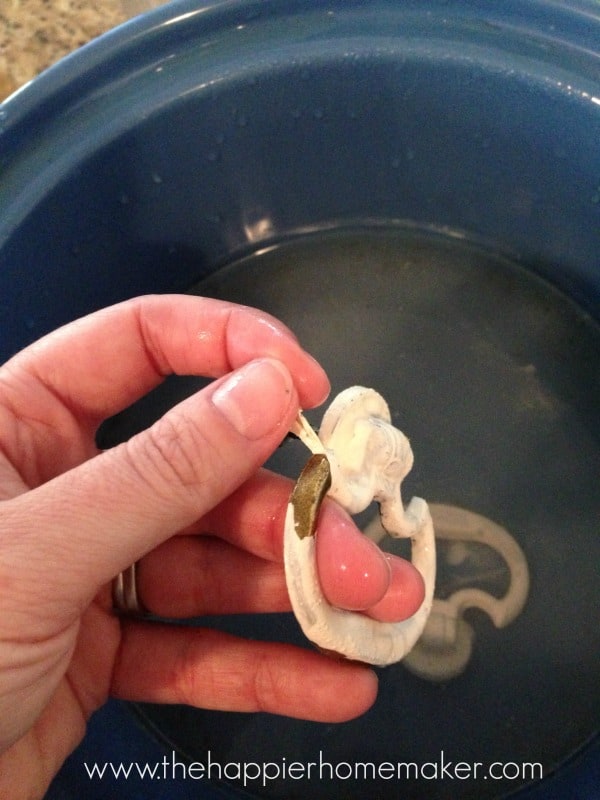 I will never strip paint off hardware any other way, this was totally easier than any other method! I hope you enjoyed this tip!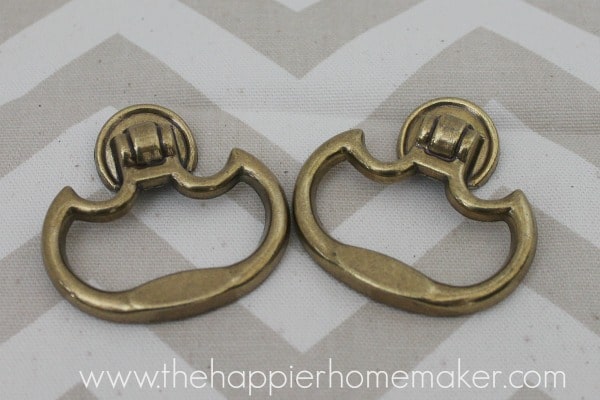 Read this next: guide for removing permanent marker from anything