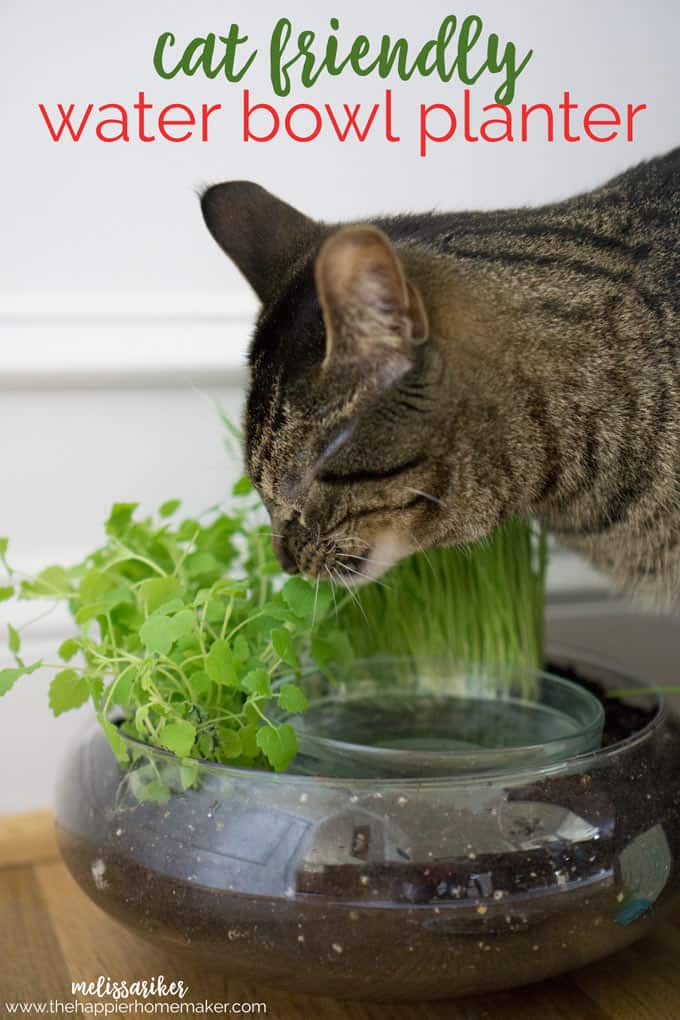 Did you know that I used to work at a veterinary office? My undergraduate degree was actually in Pre-Veterinary Science and for many years I planned to become a vet myself. I've always loved animals, but I consider myself very much a "cat person." There's something so calming about petting a purring cat, don't you think? Our cat, Mr. P, is a huge part of our family so my boys recently helped me make him a little cat-friendly water bowl planter!
While in line at the pet store my boys pointed out the cat grasses and catnip plants displayed by the cash register. We decided to pick up one of each for Mr. P along with his food. Once we were home I nestled them with some potting soil in a low, wide planter and added another smaller water bowl in between them.
(Update 2018 – I currently buy my cat grass and all other pet supplies from Chewy.com, they have really great prices, excellent customer service, and it saves me the trip to the pet store, I HIGHLY recommend you try them, full review post here!!)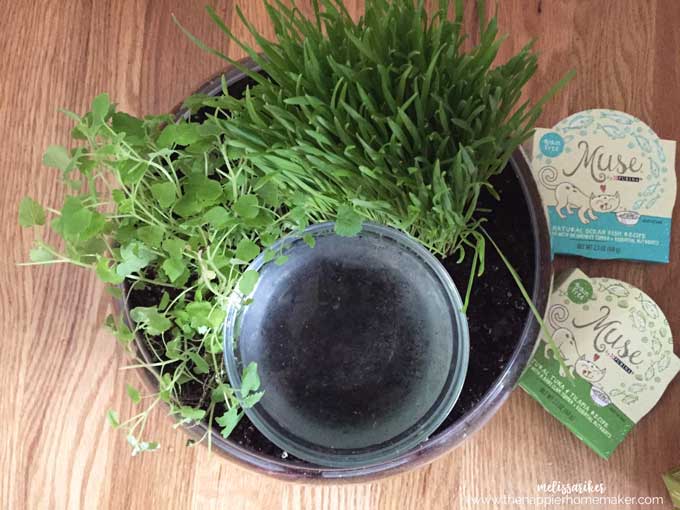 As an added bonus, any water drips from his water bowl just water the plants!
Mr. P is thoroughly enjoying his planter-if you have a super special cat in your house, give it a try. They just love that cat grass!
What's your favorite part of having a cat? Let me know in the comments!