Decorating around a bathtub is an easy way to turn your bathroom into a retreat. If you're looking for bathroom decorating ideas, look no further!
When all was said and done with the move I was a bit unsure about how to approach the decor of the tub area-so I did what I think a lot of people do: nothing.
We currently do not want to put up a window treatment because we back up to wetlands and the view is very nice and very private-it gives a "treehouse" type of atmosphere to the room that I don't want to obscure. Recently however I've been feeling that the garden tub area looked too bare so I shopped the house and gave it a little no-cost decor.
Here are a few things I think are "must-haves" for decorating around a bathtub.
1. Plants!
No appropriately styled garden tub would be complete without a little greenery. Here I added a few small foliage plants in neutral containers to connect the tub area with the view beyond.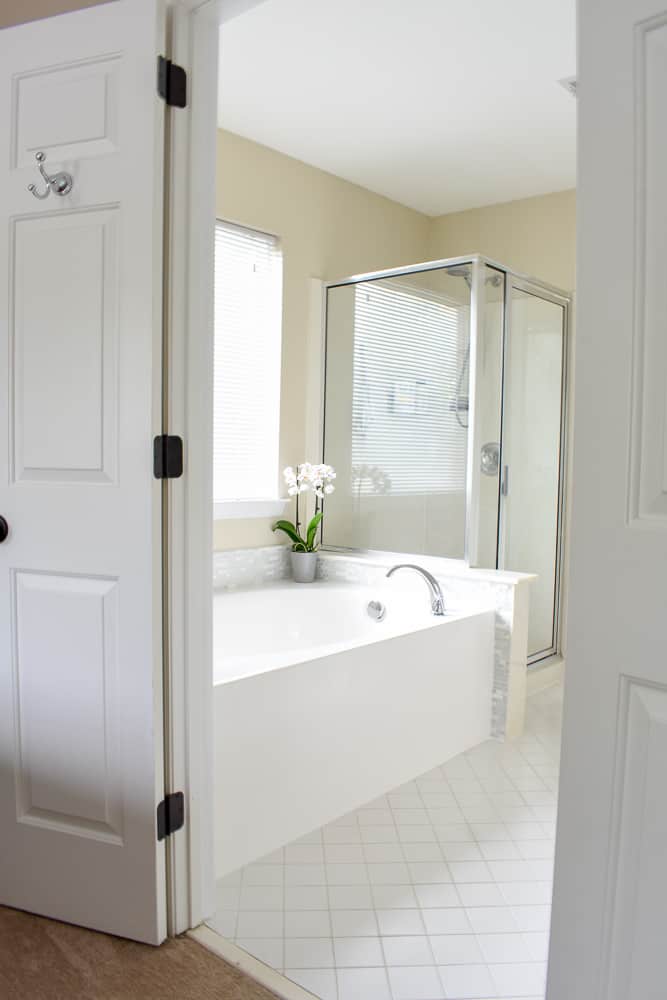 2. Candles or other a Chandelier
The large glass candle holder on the left was an impulse buy at World Market months and months ago but I never found the perfect place in the house for it until now. The large scale adds height without obscuring the view and keeps the candle elevated (and a safe distance from my hair!) If candles aren't your thing how about a chandelier?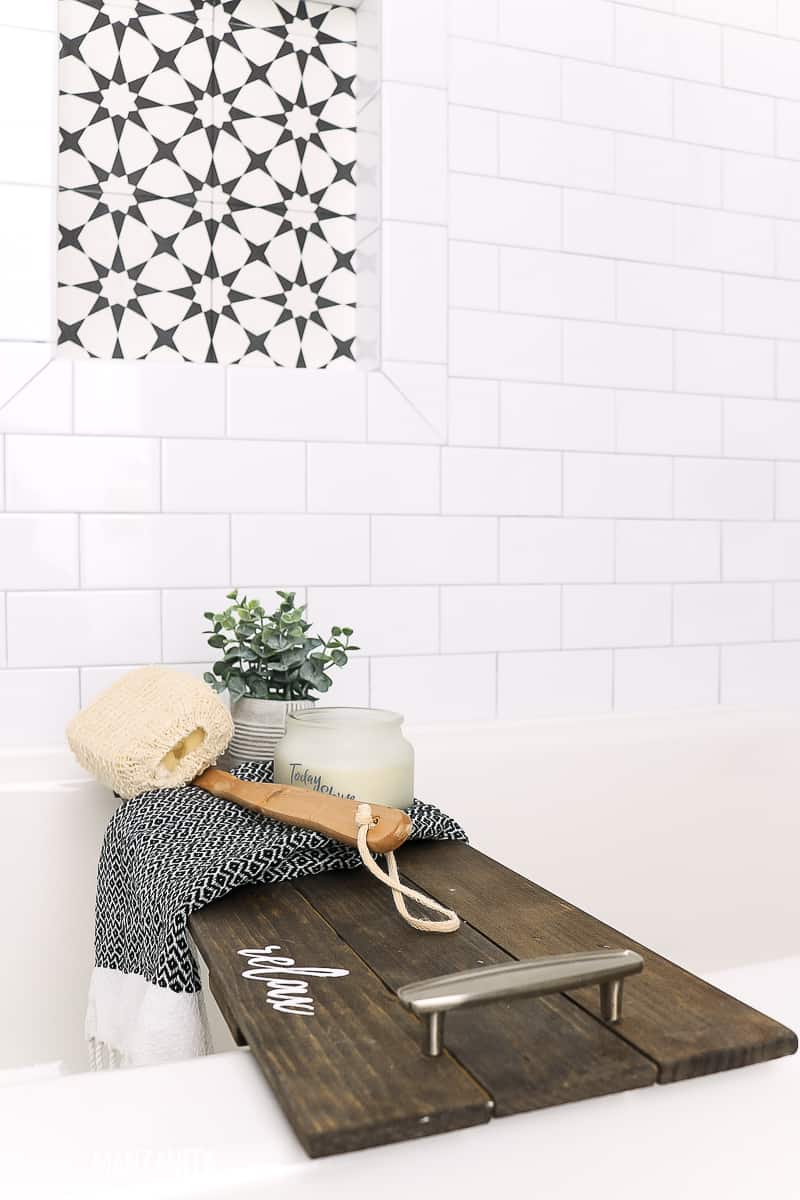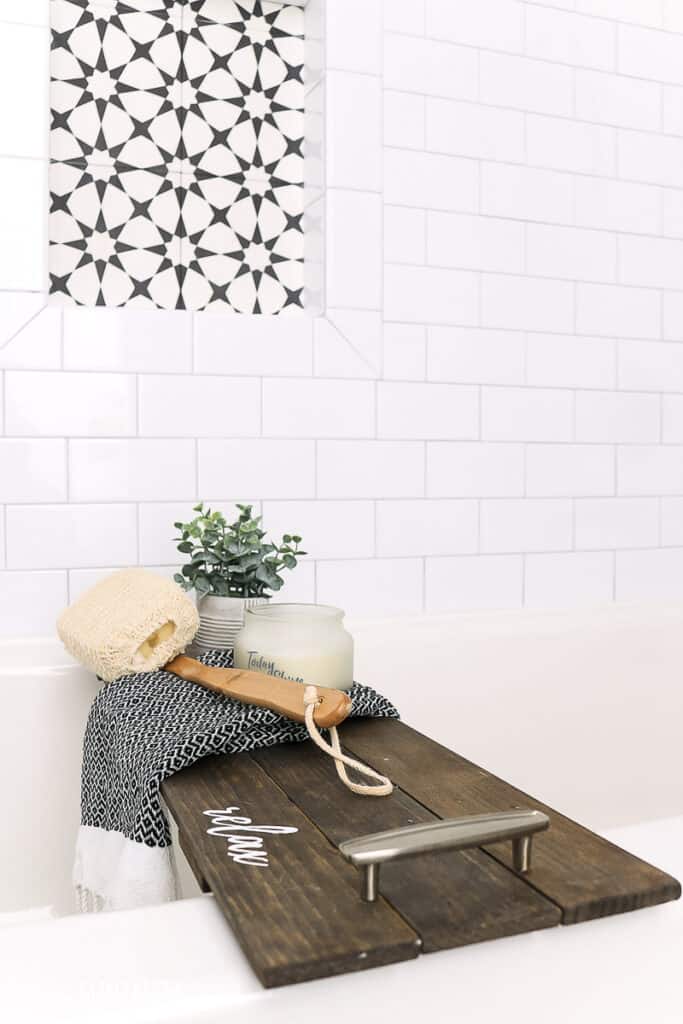 3. Potions and Lotions
What is a tub for if not to indulge? Show off your beauty elixirs and bath salts in a way that's both decorative and functional. I added plain Epsom salts and baking soda for soaking to glass jars from the kitchen section at Walmart to keep them handy for bathtime while adding to the indulgent look of the space. If your things are already packaged nicely go ahead and display them!
Do you have a garden tub or a jacuzzi tub? Do you decorate your regular tub? Share your bathtub styling secrets with me in the comments.