Wondering what to serve with black-eyed peas? Black-eyed peas are a tasty and affordable staple meal for many families, but it can be challenging to find the perfect dish to serve with them. But don't worry - you can add a whole new level of flavor to your next black-eyed peas dish with this list of delicious side dishes I've put together for you here.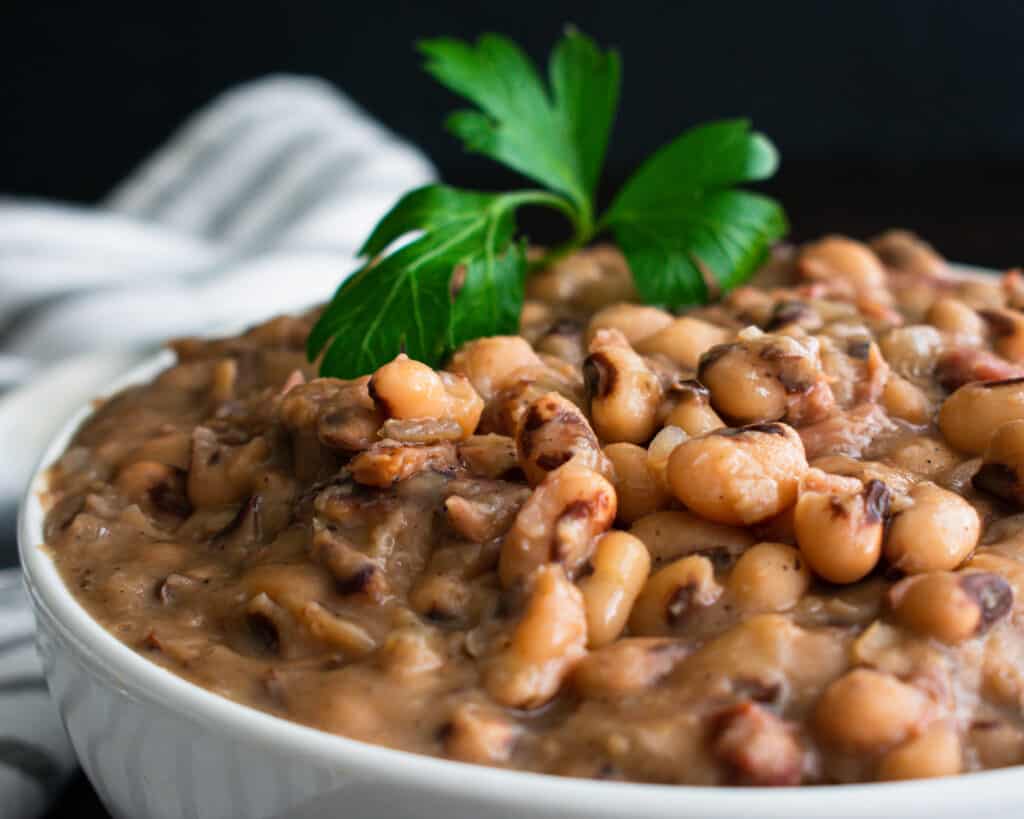 Black-eyed peas are loved for their taste and versatility, but the biggest reason black-eyed peas became so popular is because they're so affordable. Many of us tried black-eyed peas for the first time at our Grandmother's house, or your mom may have made your grandmother's black-eyed peas recipe.
They go way back and some people still pass down their recipes from generation to generation. Black-eyed peas are also part of tradition and folklore for many families.
In the South, it's believed that eating black-eyed peas or hoppin' john with black-eyed peas on New Year's Eve or New Year's Day brings good luck. This tradition has been passed down through generations and has become a cherished part of many families' celebrations.
How to Cook Black-Eyed Peas
Black-eyed peas are usually made with simple ingredients and easy steps. You start by soaking the dried peas overnight. After draining the excess water, they are cooked with herbs, spices, vegetables, and broth for a rich, savory flavor.
You can add onions, bell peppers, garlic, bay leaves, smoked ham hocks, or bacon. Once they're cooked, the peas and other ingredients can be served as is for a main dish, mashed and pureed, or blended to make a spread or black-eyed pea hummus.
Side for Black-Eyes Peas
If you're making a black-eyed peas recipe as a main course, you can choose any of these best side dishes to serve with this soul food staple.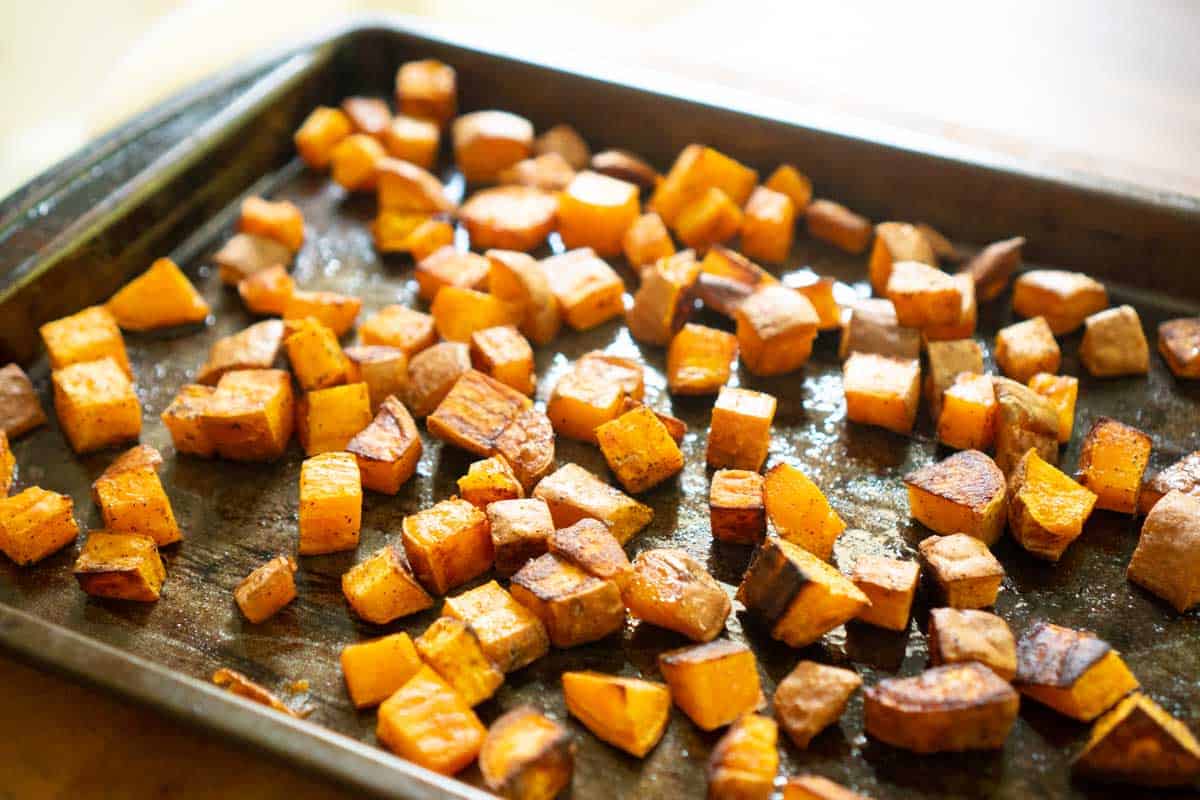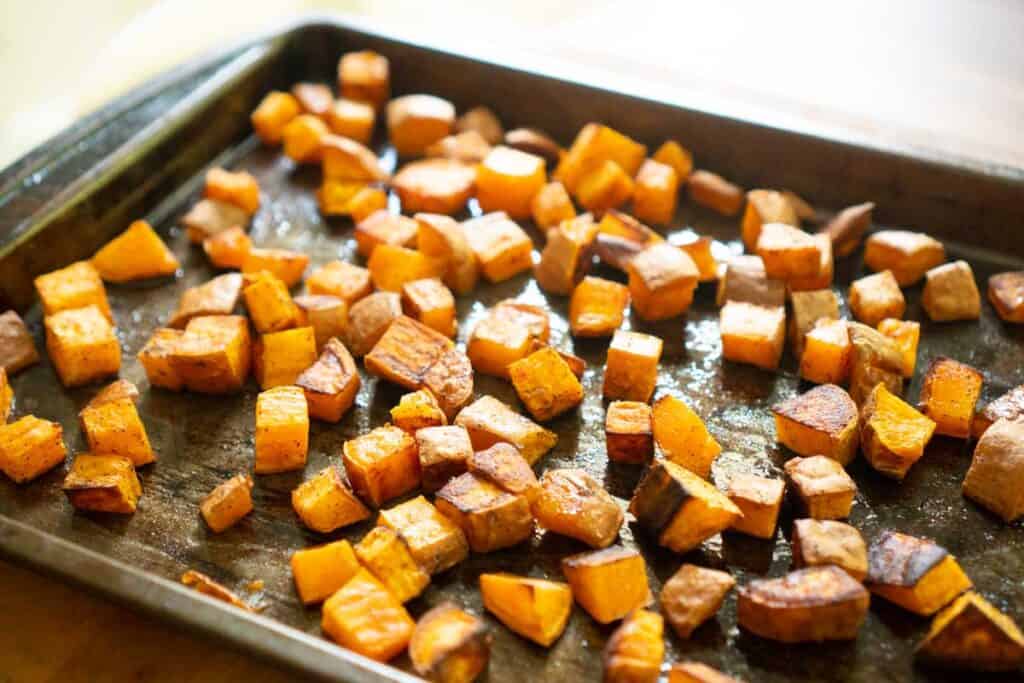 Roast some sweet potatoes and add a touch of cayenne pepper or red pepper flakes for a delicious and slightly spicy side dish that complements the earthy flavor of black-eyed peas.
Sauté some garlic and kale in olive oil until it's wilted for a healthy and flavorful side dish that pairs well with black-eyed peas.
3. Cheesy Grits
Bake up a batch of cheddar cheese grits for a creamy and indulgent side dish that adds a comforting element to your black-eyed peas. Sprinkle a little hot sauce on top for an extra kick if you like things spicy.
Roast some asparagus with lemon zest and fresh herbs for a light and refreshing side dish that adds a pop of color and flavor to your meal.
Whip up a creamy coleslaw with cabbage, carrots, and a tangy dressing for a refreshing and crunchy side dish that complements the richness of black-eyed peas. This is a great side dish, but also tastes great topping your black-eyed peas.
6. Green Salad
Healthy salads make a great side dish for slow simmered black-eyed peas! Just toss together some salad greens and all your favorite toppings and salad dressing.
Indulge in some gooey and cheesy slow cooker mac and cheese as a decadent side dish that will satisfy all your comfort food cravings alongside black-eyed peas. Mac and cheese complete this meal if you're looking for a menu of comfort foods!
Mix together fresh corn, ripe avocado, and a tangy dressing for a vibrant and flavorful salad that pairs perfectly with black-eyed peas.
9. Southern Style Fried Okra
Crispy, seasoned okra is the perfect crunchy companion to black-eyed peas. This is another Southern food tradition that will fit right in with this meal.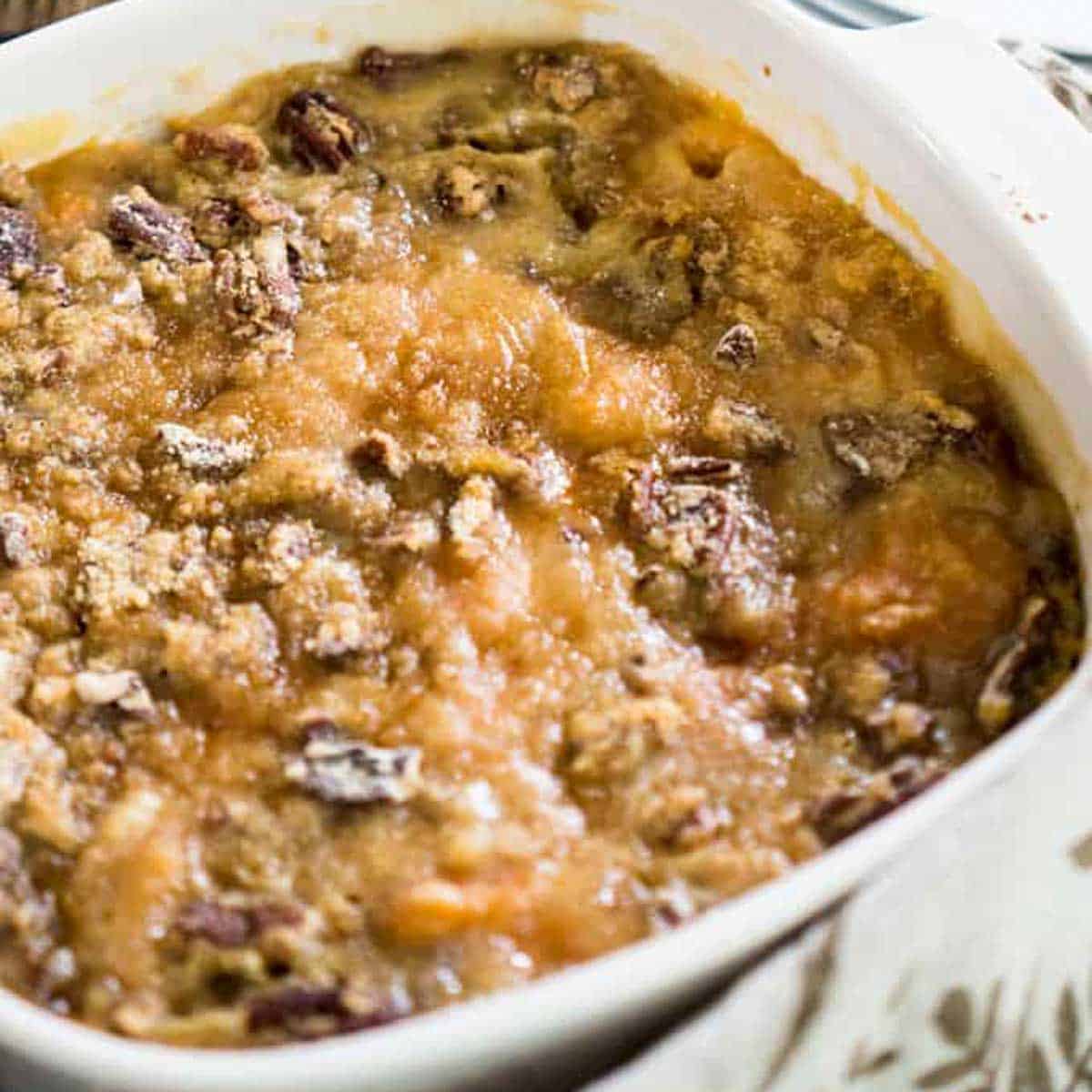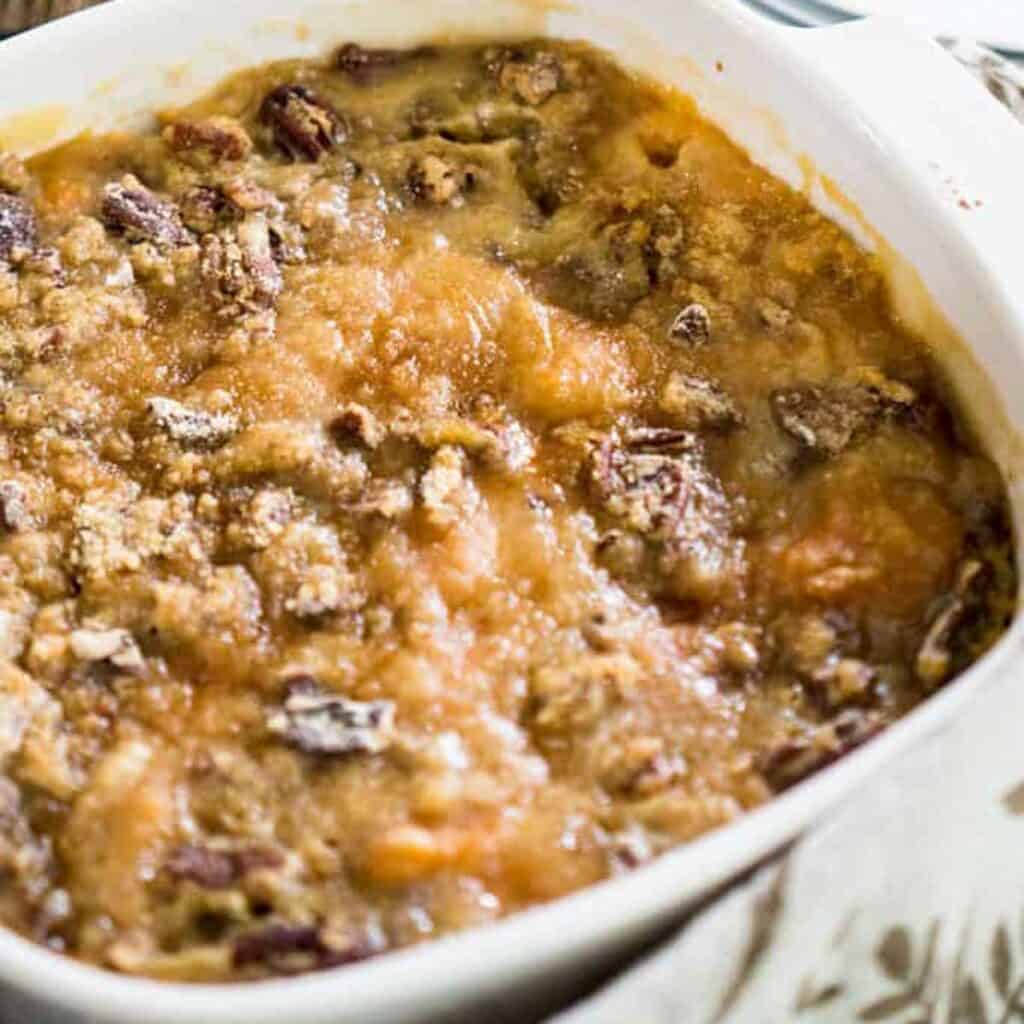 With a creamy texture and sweet flavor, this classic casserole adds a touch of richness to your meal. It's a filling side that everyone will love! Candied yams would make a similar match as well.
A classic side for black-eyed peas, skillet cornbread offers a buttery and slightly sweet taste that complements the legumes perfectly.
Roasting Brussels sprouts with brown sugar brings out their natural sweetness and pairs wonderfully with the earthiness of black-eyed peas.
13. Buttermilk Biscuits
Fluffy and buttery biscuits are the ultimate comfort food to enjoy alongside your black-eyed peas.
14. Creamed Spinach
Rich and creamy, creamed spinach consists of cooked spinach that's sautéed with butter and garlic before being finished with cream and sometimes cheese. This side dish will add tons of flavor to your meal!
Tender green beans roasted with parmesan become irresistibly flavorful and provide a healthy and crunchy addition to your plate.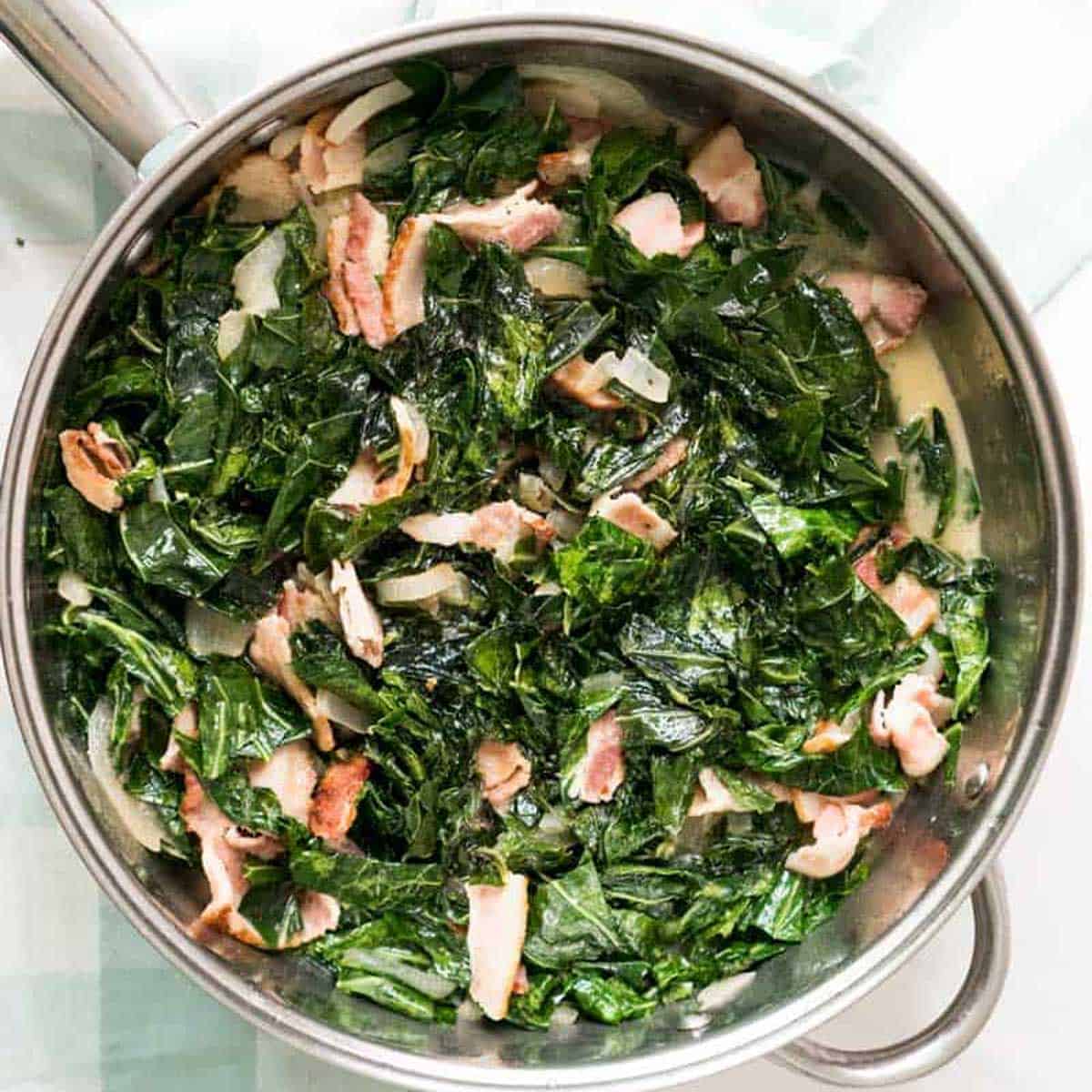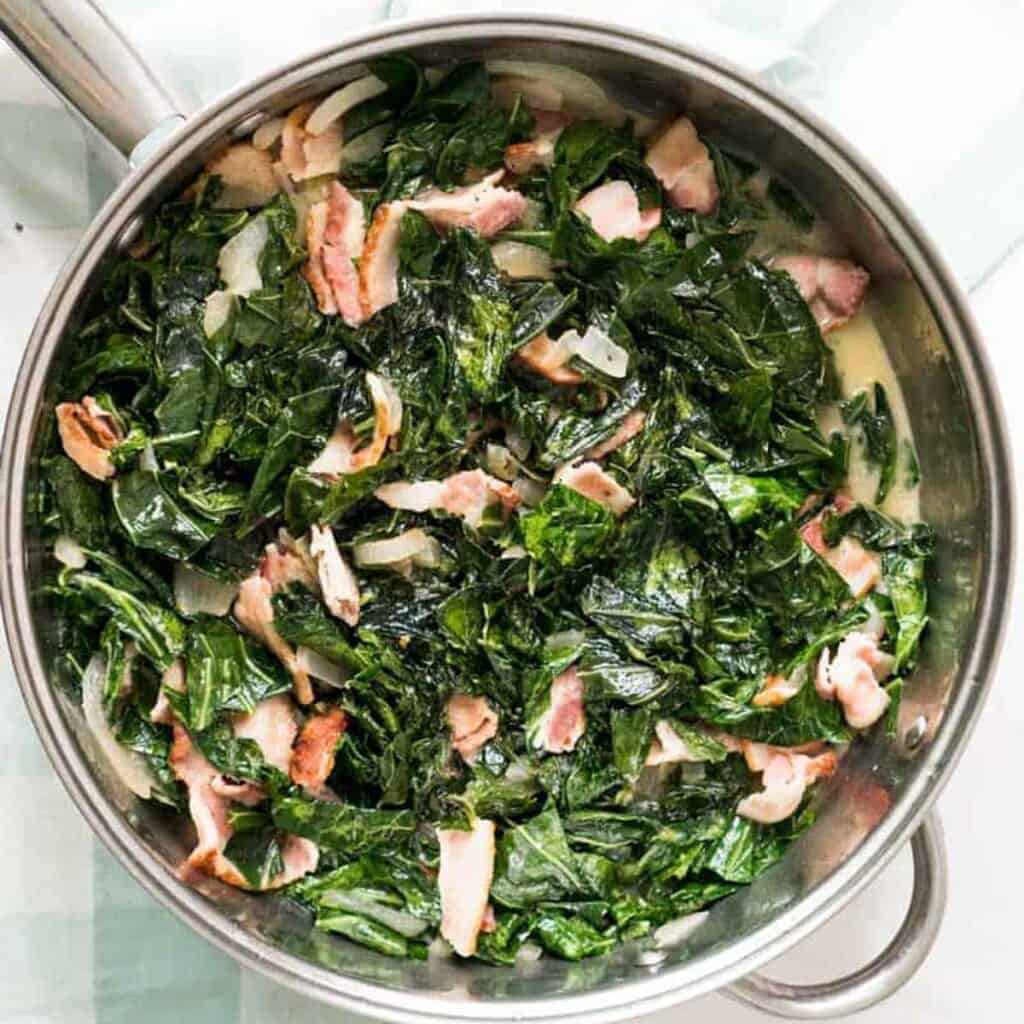 Collard greens slow-cooked with bacon or smoked ham hock makes for a savory side for hearty black-eyed peas and a Southern staple. They are also a Southern tradition to eat on New Years Day for good fortune in the coming year.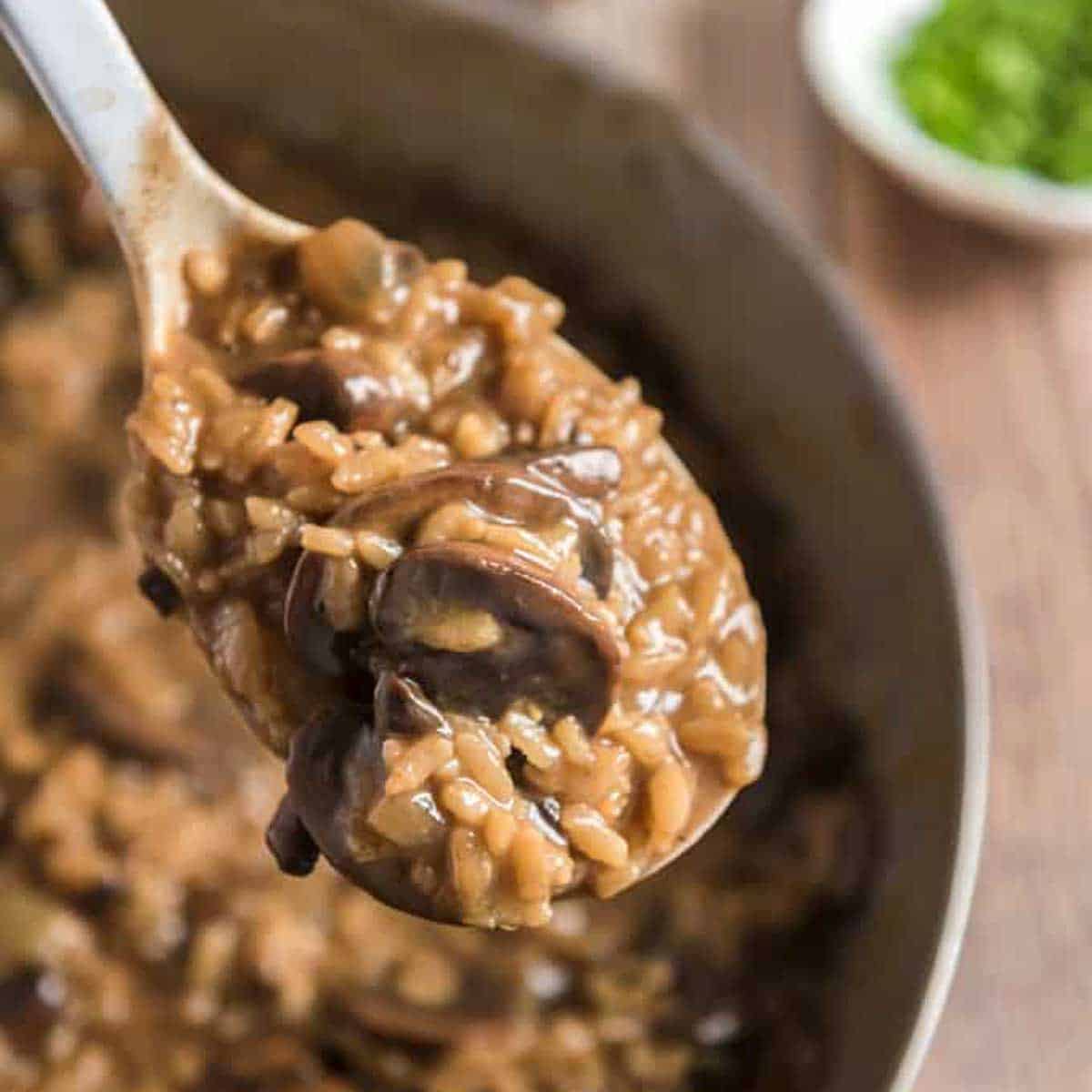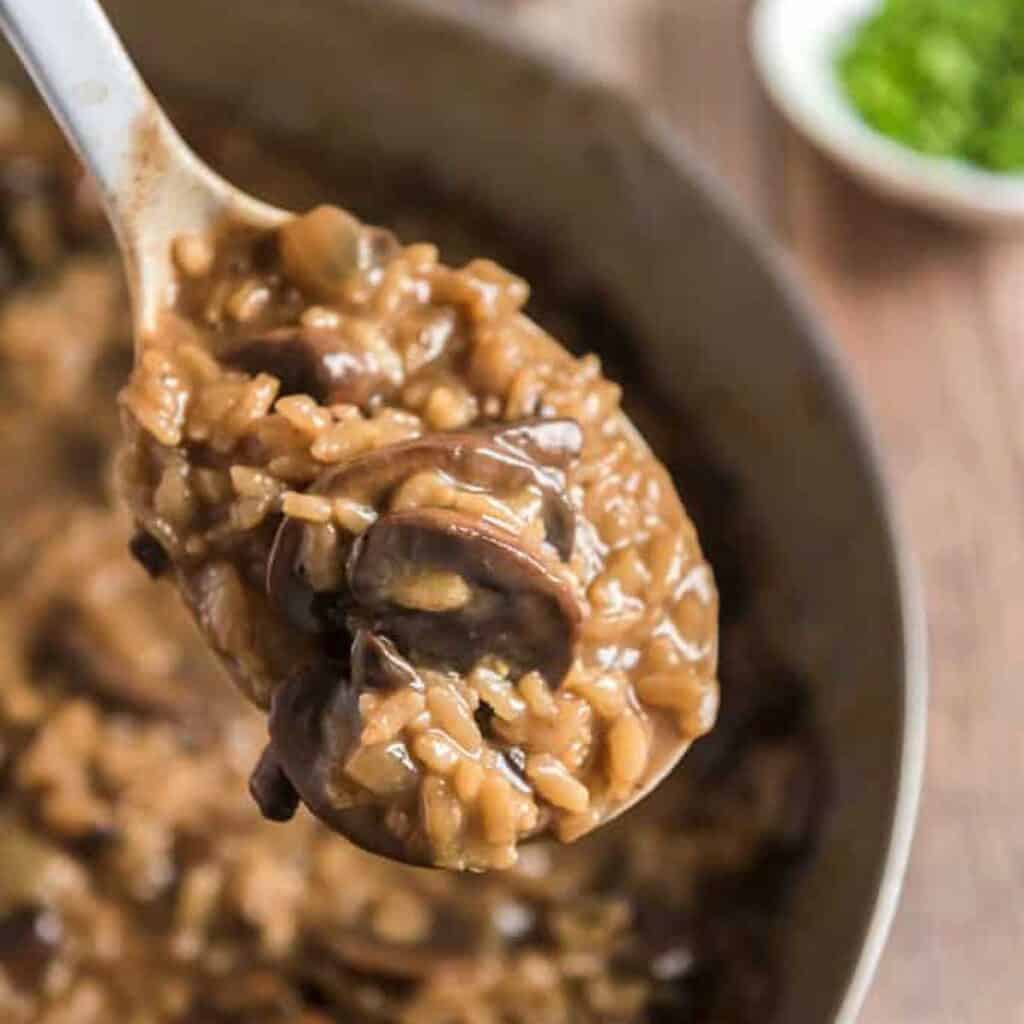 Rich, savory mushroom risotto is a great option to serve with slow-simmered black-eyed peas. This tasty mushroom rice dish matched the savory flavors of the black eyed peas perfectly.